Recommended: Visit the cellar door of Altesino in Montalcino Tuscany
During our recent trip to Italy, we chose to visit Altesino due to its legacy. Altesino is known as the first Brunello producer to introduce the 'cru' concept in the 70s, with its bottling of the single vineyard 'Montosoli' Brunello di Montalcino. 'Cru' refers to the production of wine from a specific or selected group of vineyards, which has a reputation for good terroir (soil) and by extension good quality. It is located a 40 minute drive away from Siena, where we spent the night after driving down from Florence. When we were there in February, it appeared to be a pretty warm winter as there was a lot more greenery. Here is more on our visit to the cellar door of Altesino in Montalcino Tuscany.
About Altesino in Montalcino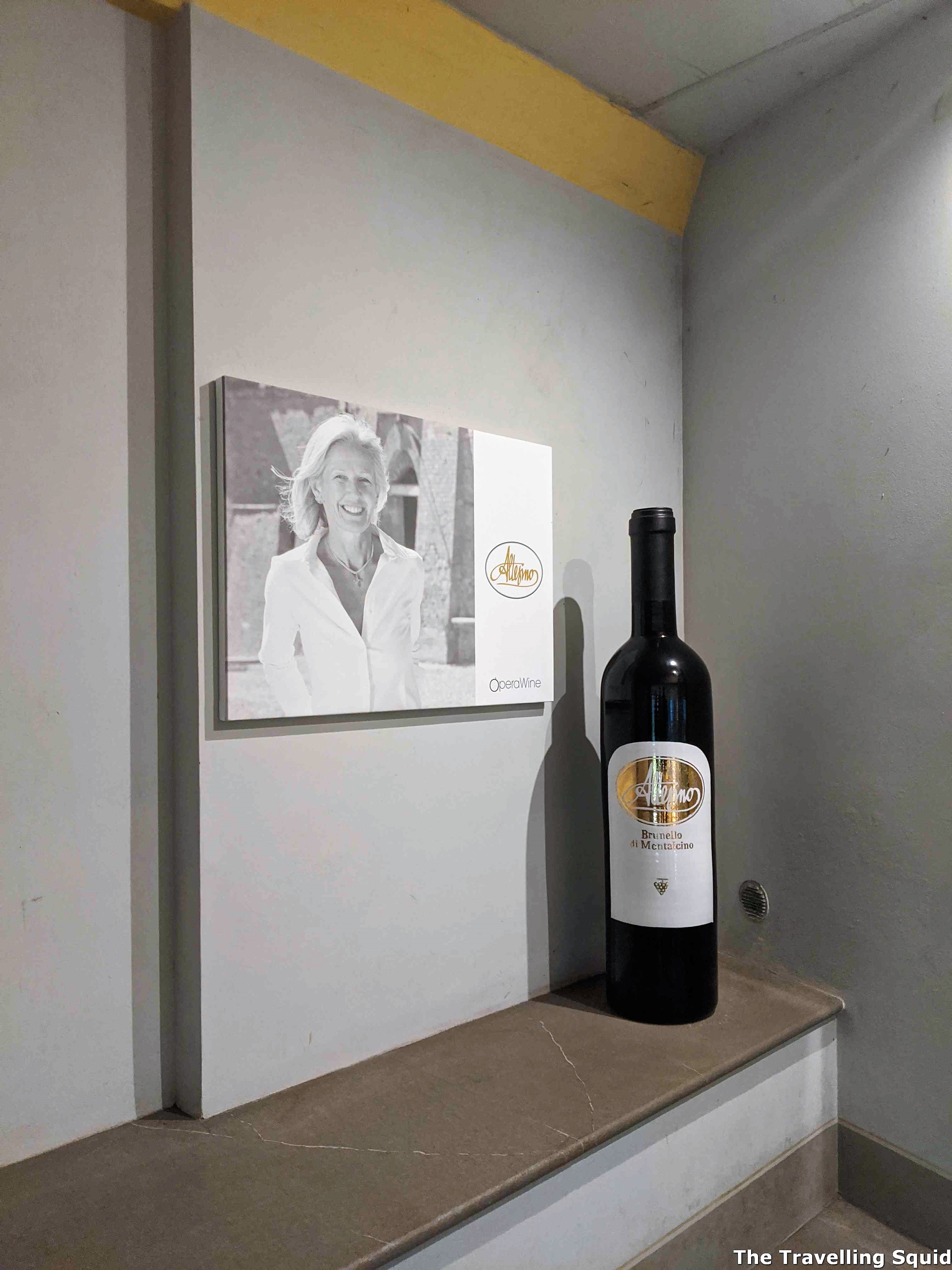 The winery was bought over by wine investor Elisabetta Gnudi Angelini in 2013, who sold her stake in Italian pharmaceutical company Angelini after her husband passed away. Her most famous quote on this issue is "After pharmaceuticals, wine is the best drug". The winery continues to follow the tradition set by the original management, while taking a forward-looking perspective, resulting in wine that retains the unique and high quality reputation of Brunello. Apart from its Brunellos with 'cru' status, Altesino also produces a regular Brunello di Montalcino, which is a blend of wine from several vineyards.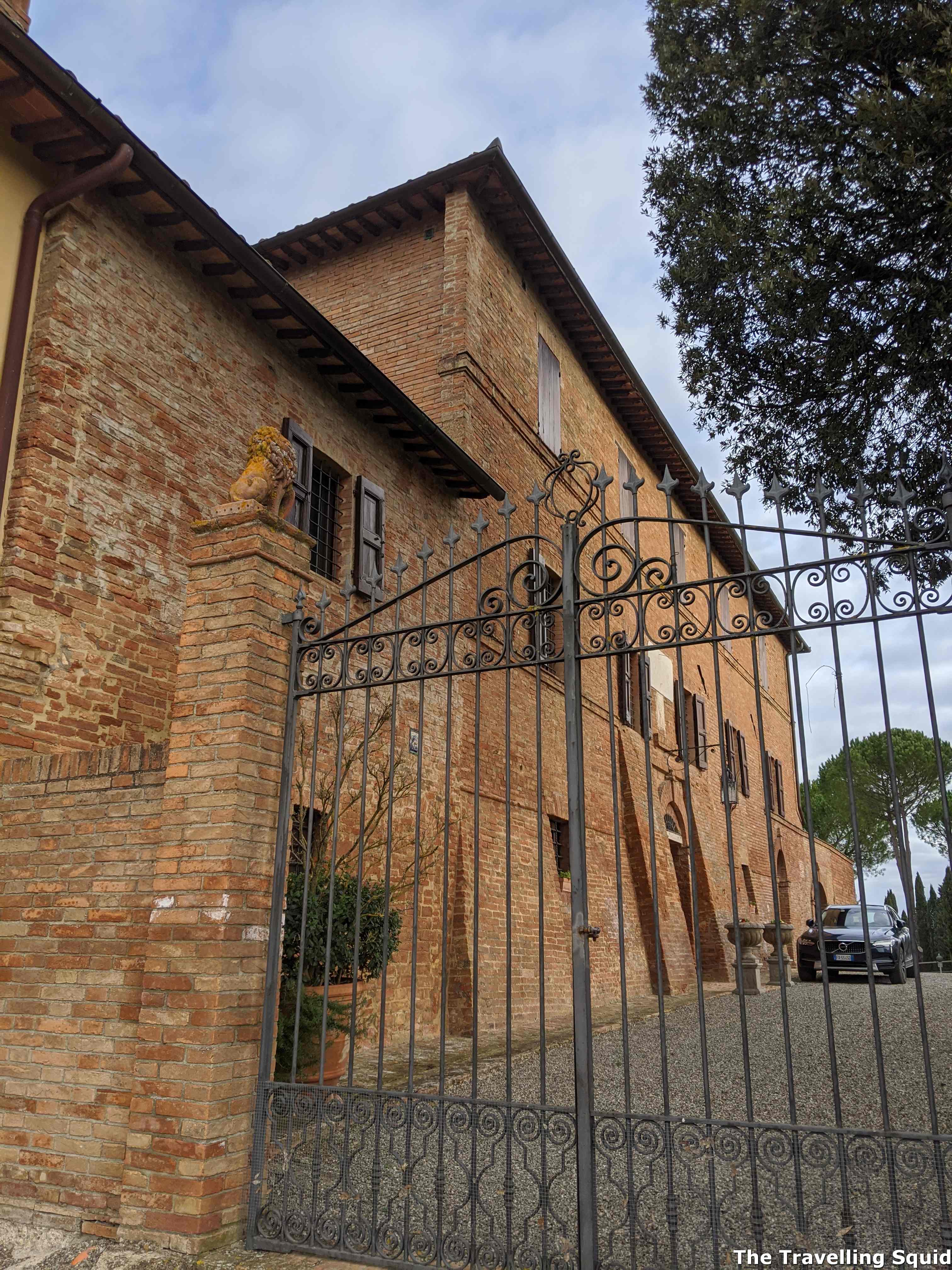 About the Montosoli vineyard when its cru Brunello di Montalcino (Montolsoli) wines are made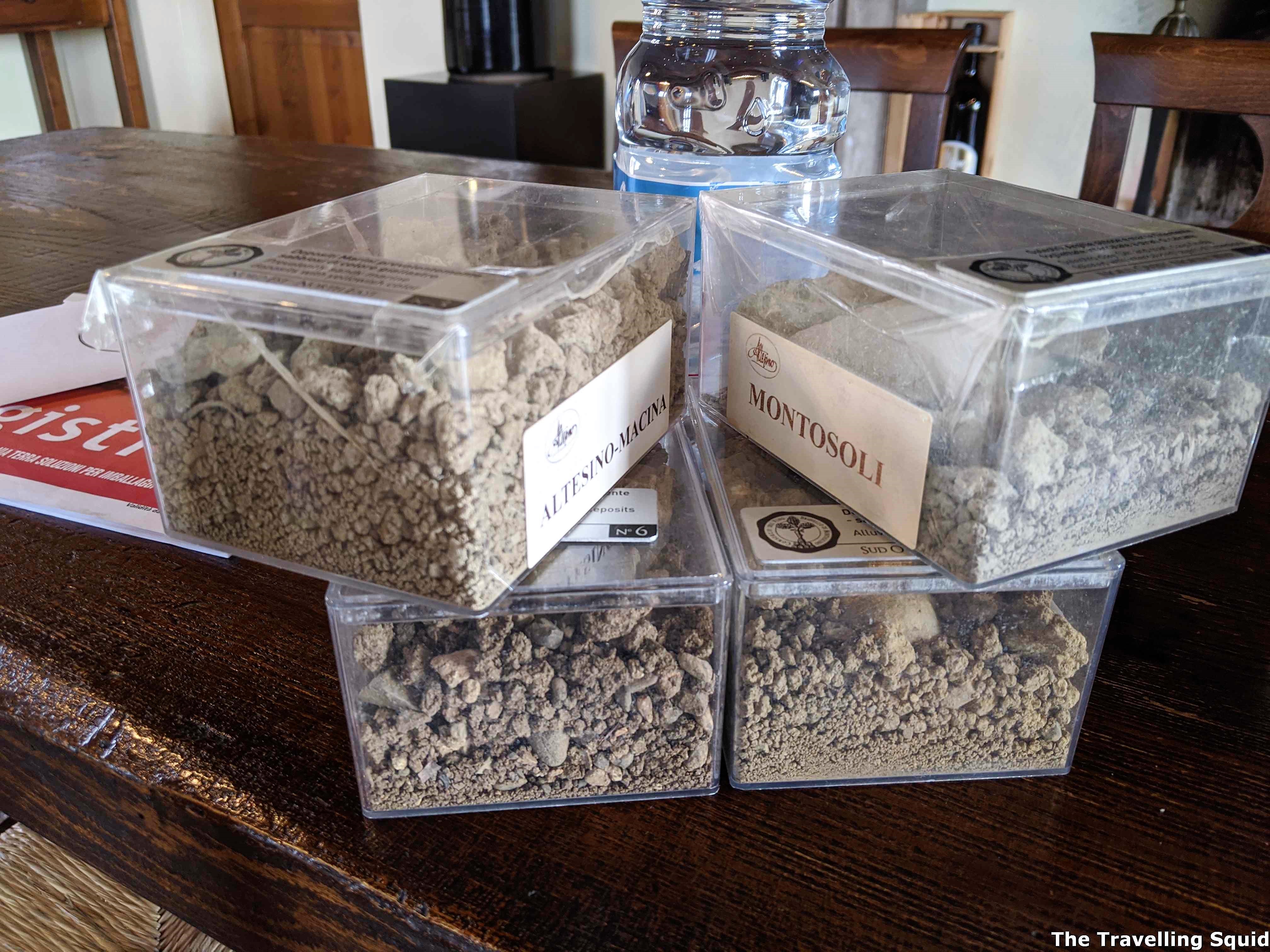 Altesino's Cru Montosoli vineyard spans about 5 hectares and is located to the north east of Montalcino at an altitude between 350 and 400 metres. The composition of the soil (marly limestone and siliceous limestone), its unique position and the particular microclimate (atmospheric conditions which different from surrounding areas) contribute to grapes which produce an extremely complex and elegant wine. Wine Spectator has even named Montosoli one of Italy's most representative vineyards, which stands as testament to its 'Cru' status.
The cellar door of Altesino in Montalcino Tuscany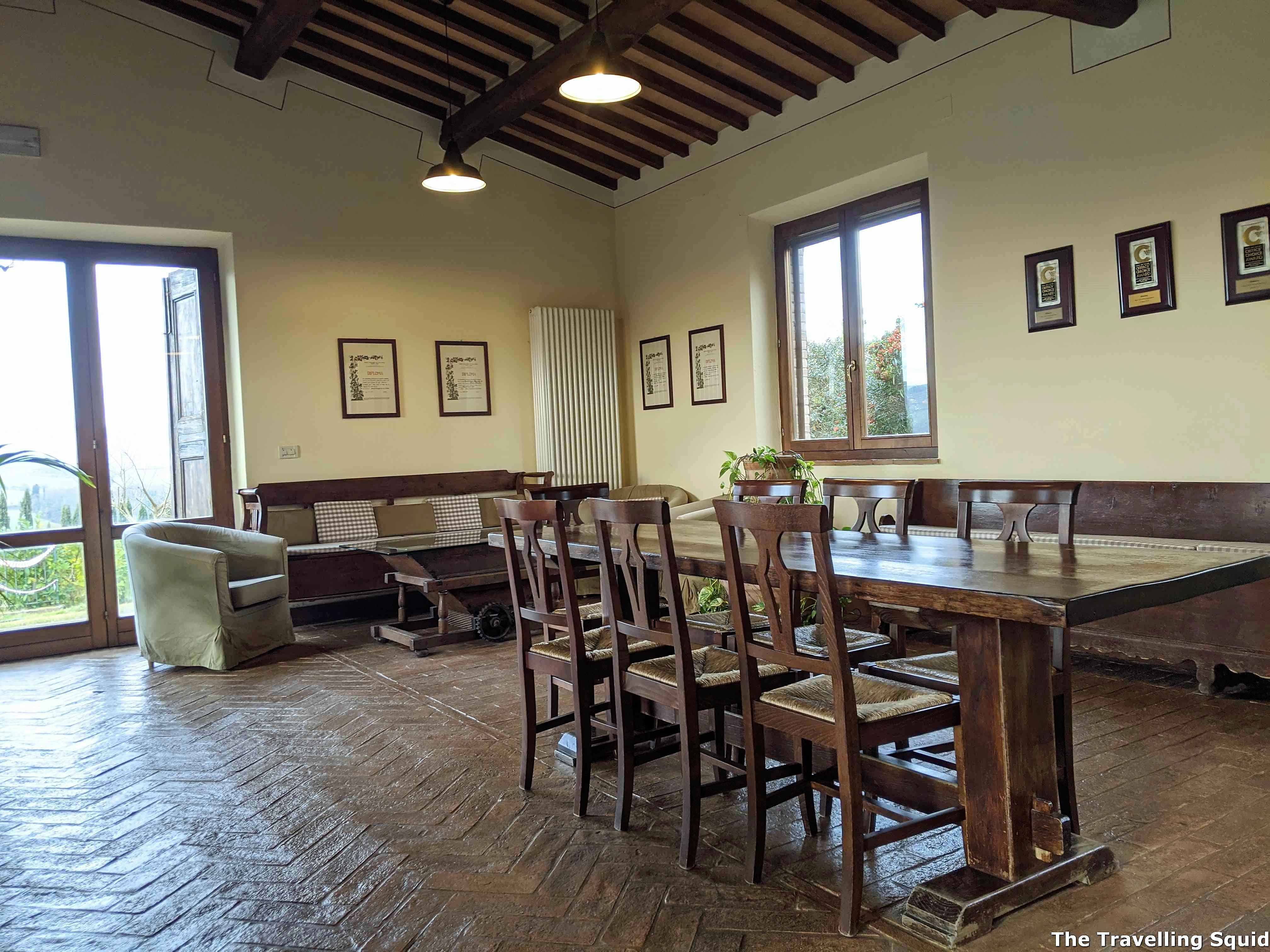 When we first arrived, we were ushered to the cellar door to settle in. The tour commenced when we were taken to the cellar, where the wines were fermented and aged. To make a Brunello, the wine must spend a minimum of 2 years on wood, a minimum of 4 months in the bottle (6 months for Riservas), and be released onto market ta the 5th year after harvest.  While Brunello di Montalcino is traditionally aged in large Slavonian Oak barrels, many wineries today, including some we visited like Altesino, Poggio Antico, and Podere Le Ripi, also make use of French Oak barrels.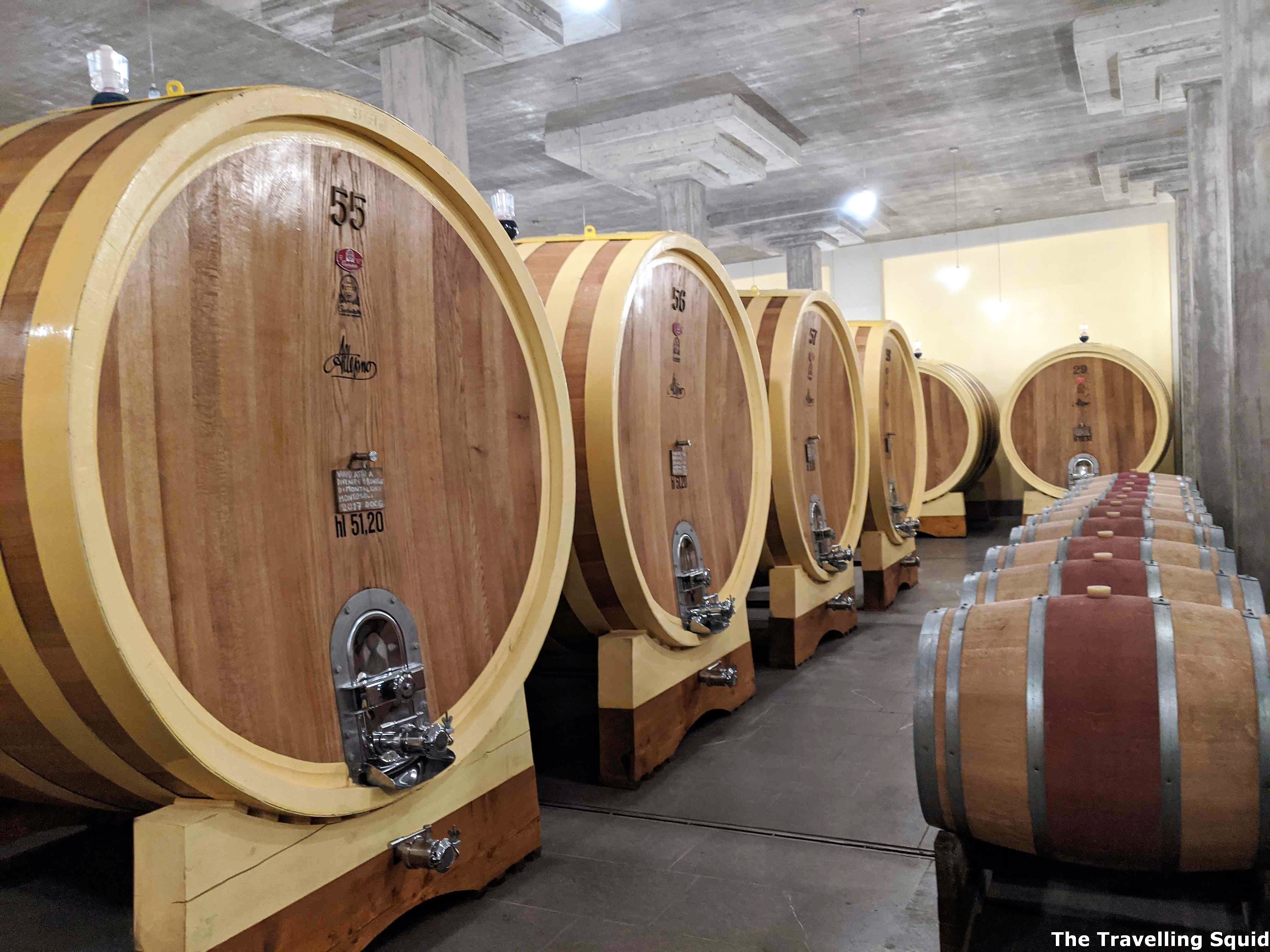 In Italian winemaking, ageing wine in French Oak is a relatively modern technique, which imparts a distinctive vanilla note and somewhat leathery flavour. This was somewhat akin to French Bordeaux wines which I had more of a preference for.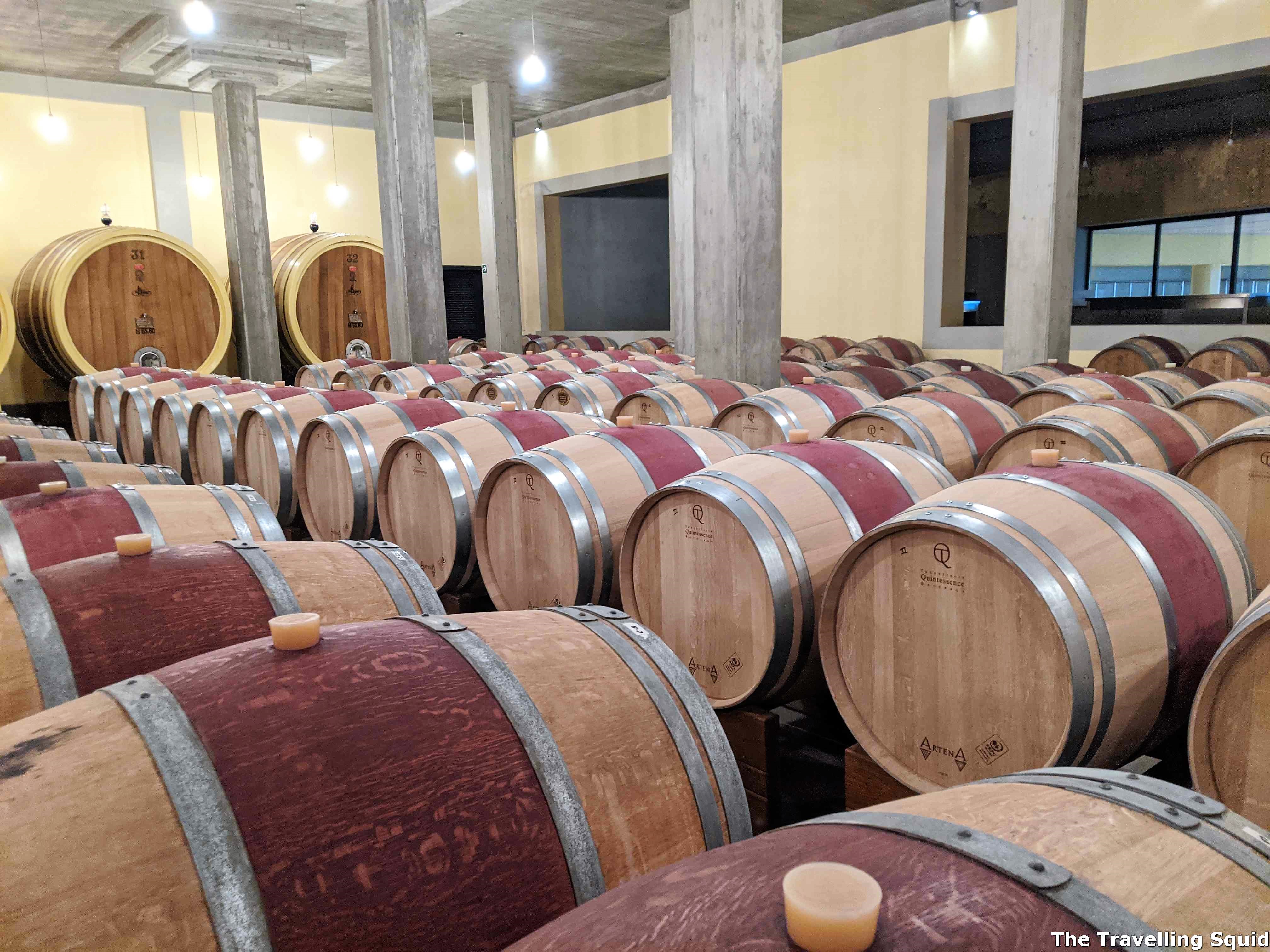 We also had the chance to visit the Altesino production facility. Altesino is one of the bigger vineyards that we visited, as compared to the others such as Poggio Antico and Podere le Ripi.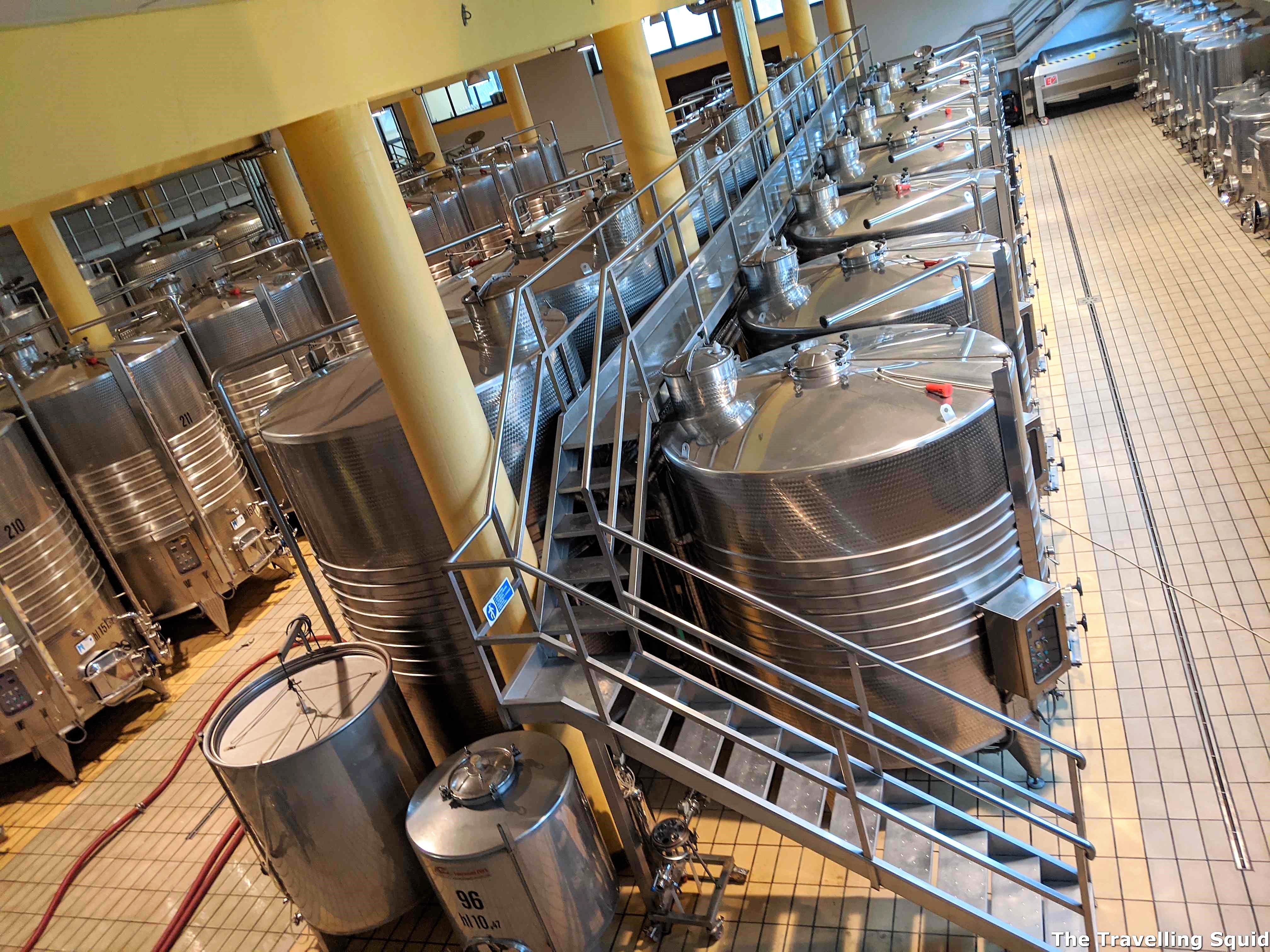 Here is the full suite of Altesino products. We enjoyed the olive oil too and bought a few cans.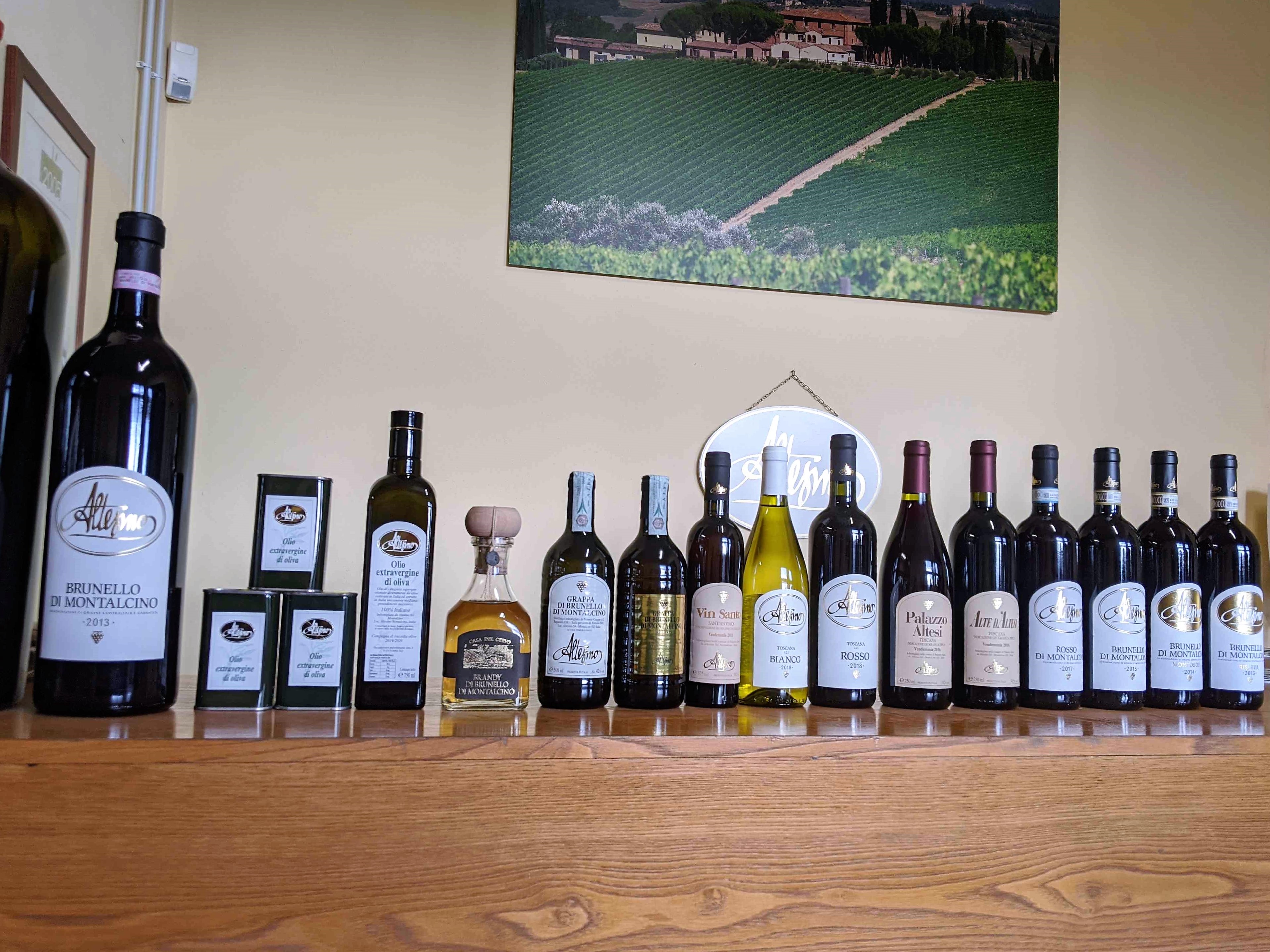 The Tasting
The last part of the tour was the tasting. It was held at the cellar door, which reminded me of the living room of a friend's house.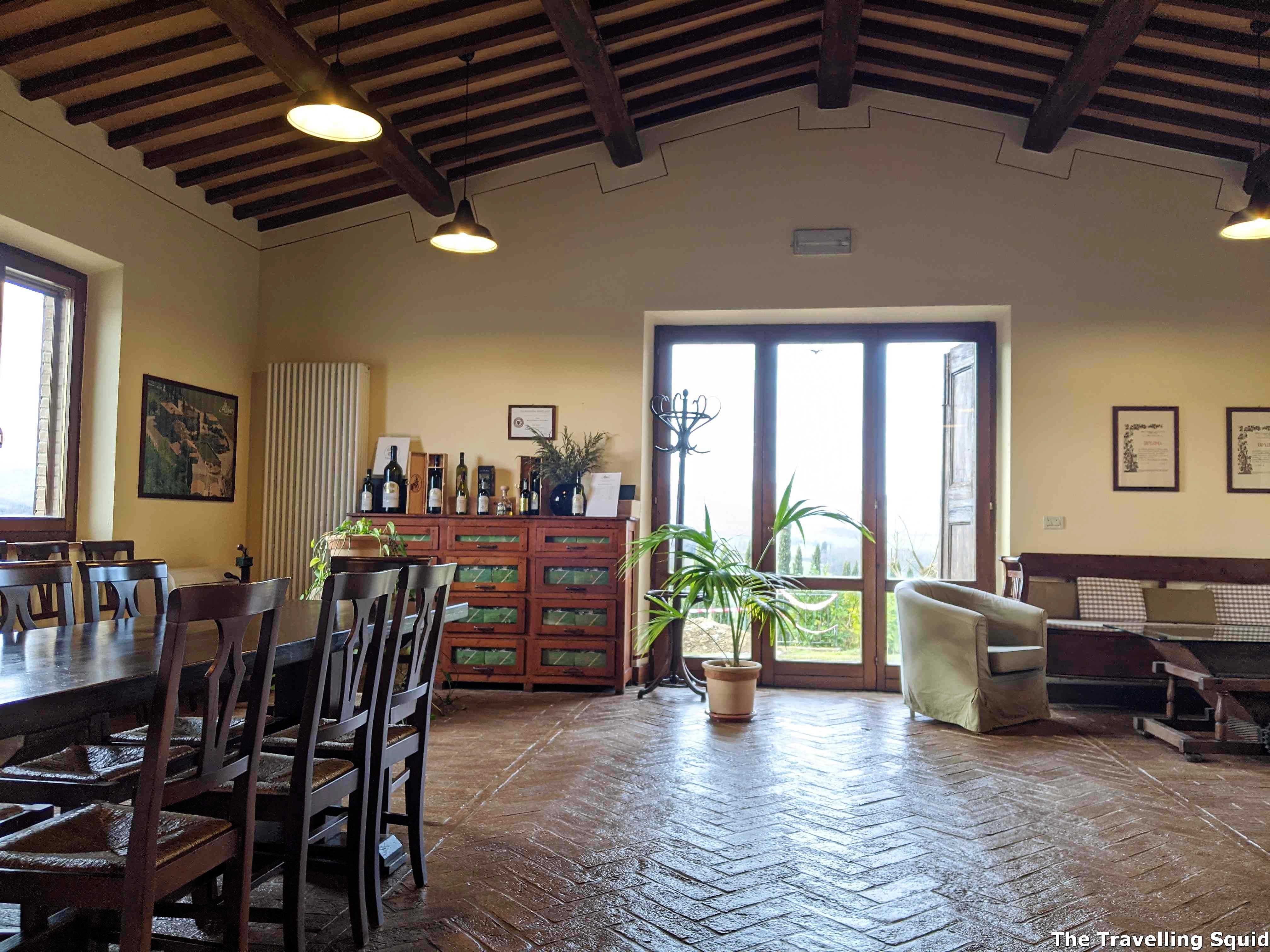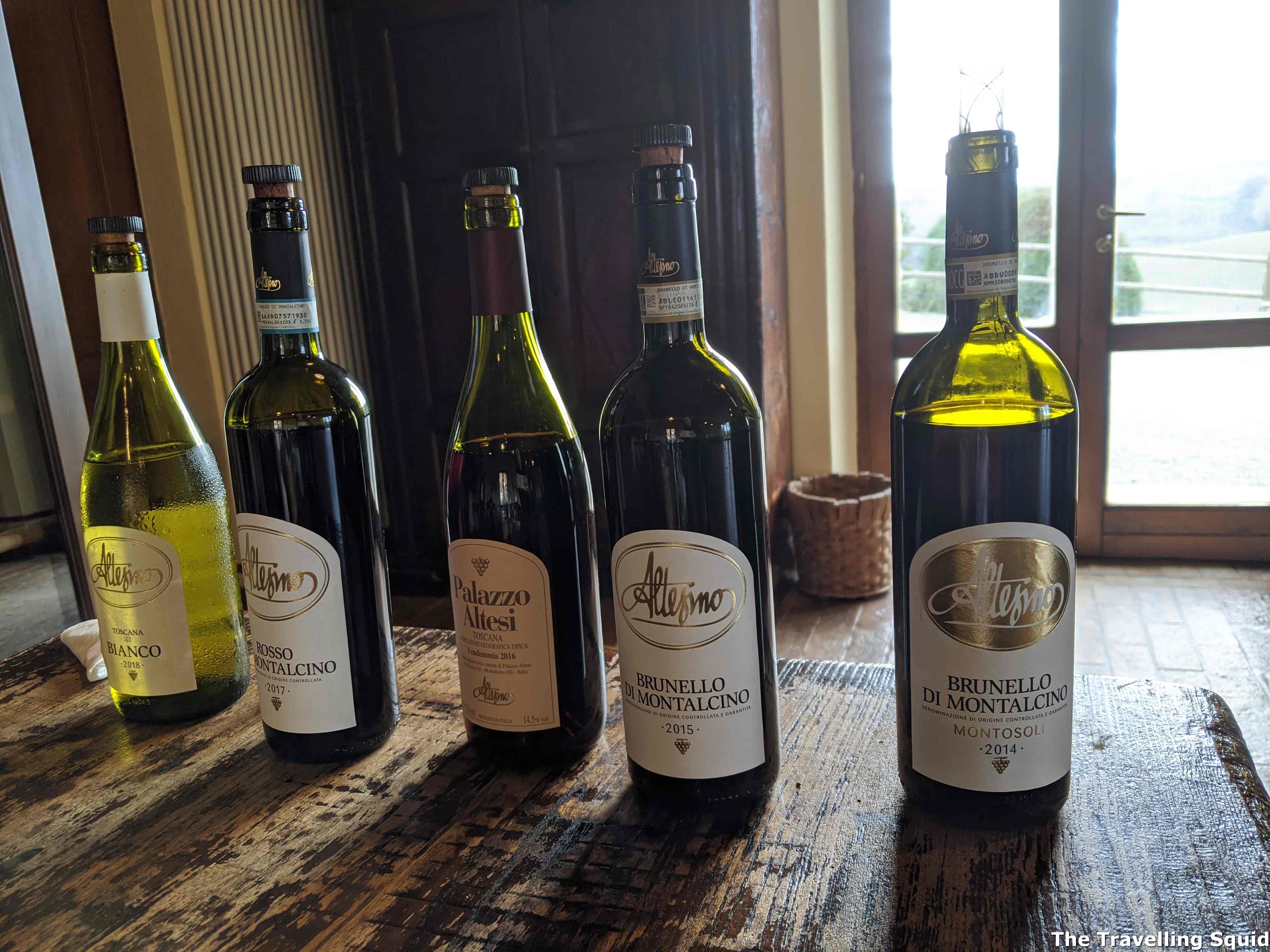 These were the wines we tasted:
The Travelling Squid's Take – Visit to the cellar door of Altesino in Montalcino Tuscany
We eventually bought three bottles of the Brunello di Montalcino 2015 for €31 each and the Palazzo Altesi Super Tuscan for €18. We didn't get the Montolsoli Brunello 2014 because the price of about €70 was similar to Antinori's Tignanello but when S compared both wines, he found Antinori's Tignanello to be a more well-rounded wine with better potential for aging. We also thought that Altesino's Brunello di Montalcino 2015 displayed characteristics typical of a classic Brunello di Montalcino, and would make good gifts for friends.
In conclusion, a visit to the cellar door of Altesino in Montalcino, Tuscany, is helpful if you're new to the Montalcino wine region and to Brunello. The wine tour was comprehensive and the tasting session was enjoyable, as our host was quite knowledgeable and could tell us about Altesino's history, its vineyards and the differences in tasting notes. All in all, a good learning experience.
***
Visit to the cellar door of Altesino in Montalcino Tuscany
Address: Località Altesino, 54 – 53024 Montalcino (Siena)
Email: info@altesino.it [Do make a reservation here before going]
Tel: +39 0577 806208
Website: http://www.altesino.it/en/home-2/