Recommended – Visit to the cellar door of Poggio Antico in Montalcino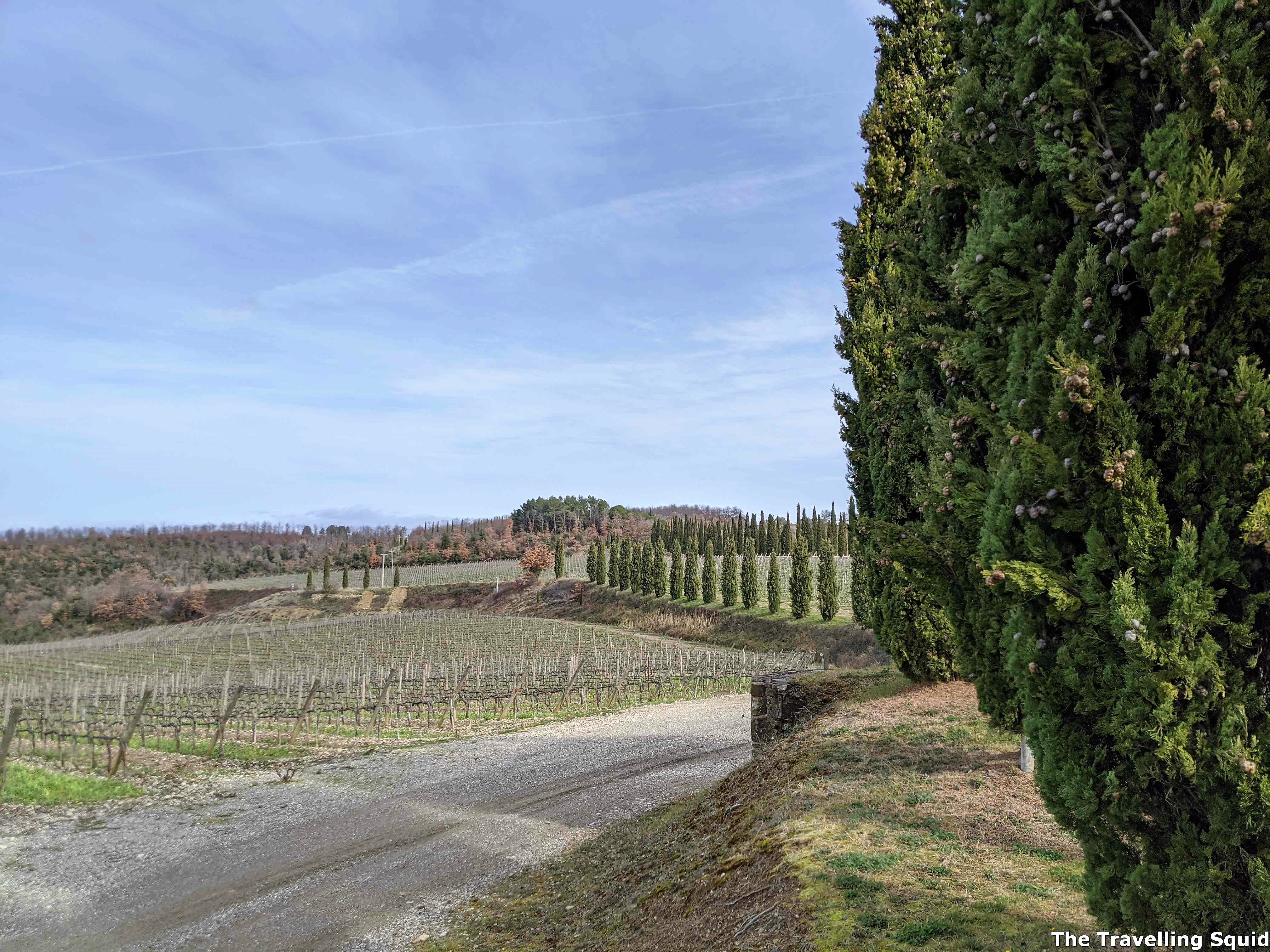 After our trip to Altesino, we went on to pay a visit to the cellar door of Poggio Antico in Montalcino. If it came down to the crunch, between the four Montalcino vineyards we had visited during our recent trip, we enjoyed Poggio Antico's the most. They struck a good balance between tradition and innovation in their wine-making techniques and produced great wine, which is why a visit is highly recommended. While the wine from Antinori was very good too, our personal preference was for wine made from a smaller winery. Here's more.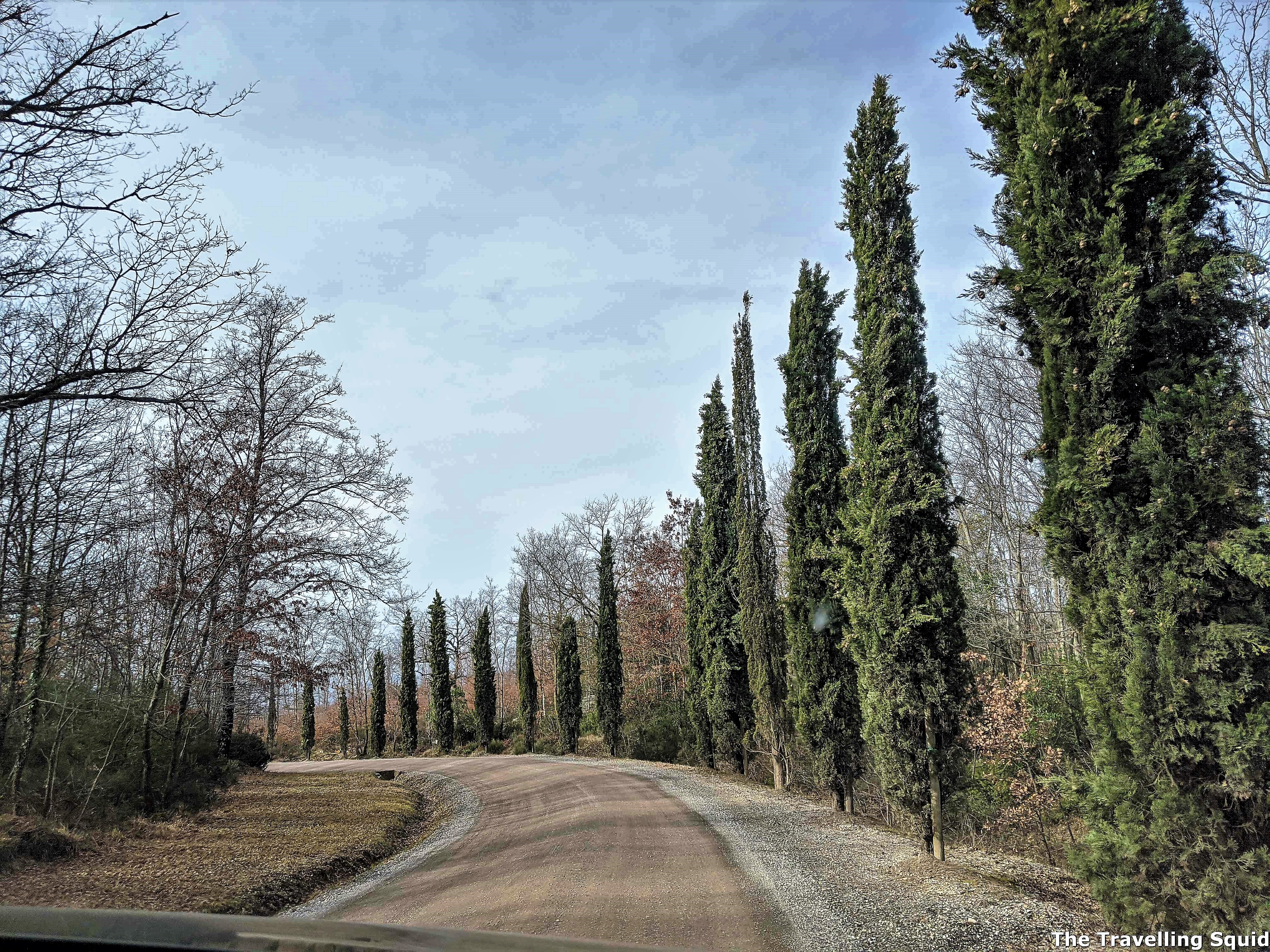 About Poggio Antico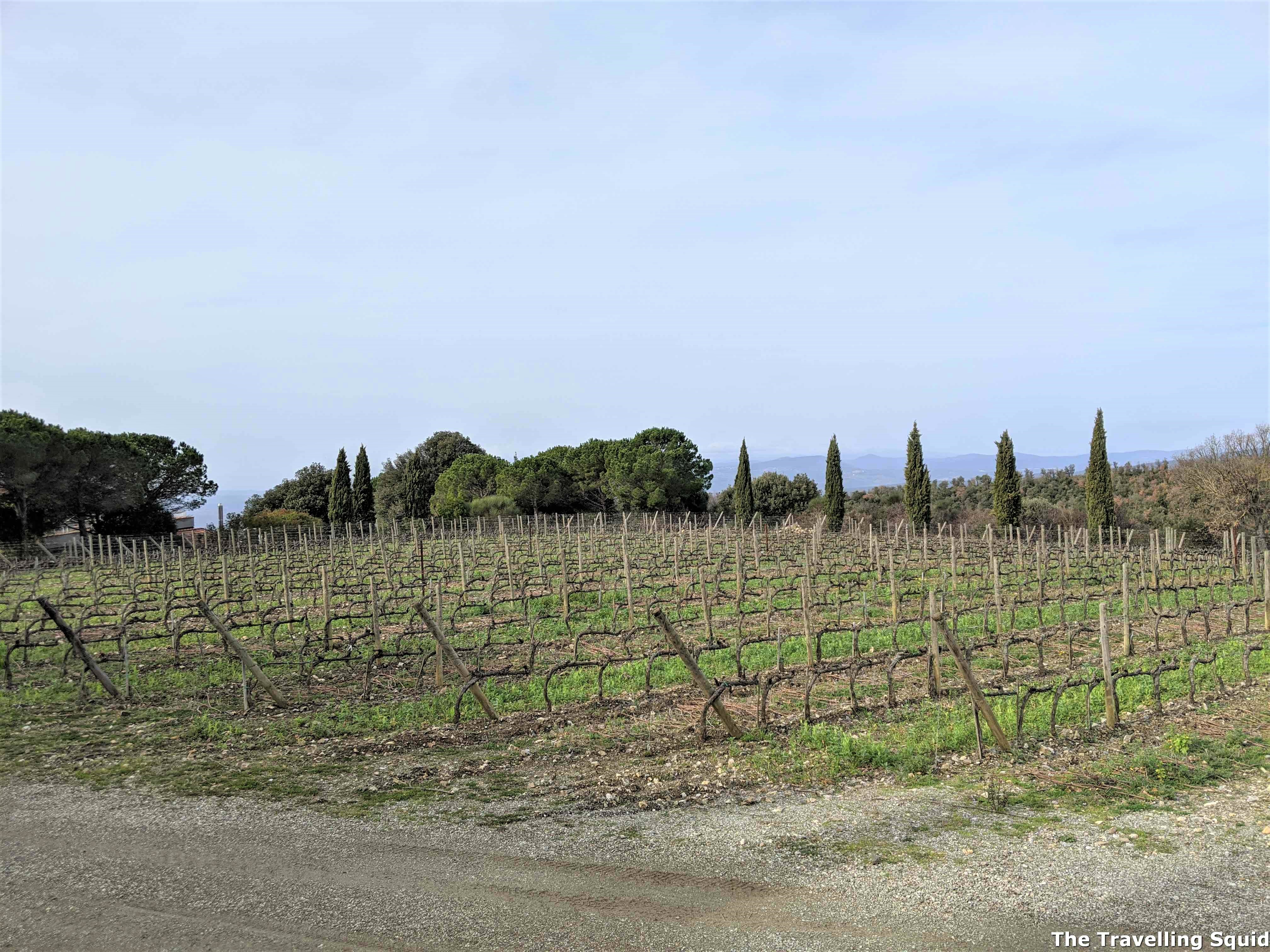 Poggio Antico is one of the highest altitude producers of Brunello di Montalcino, located at an average elevation of 480m above sea level. According to its website, the soil is rocky and calcerous (chalky), which makes for good drainage. Cover crops are used to aid moisture retention, increase biodiversity and regenerate the soil. The total property is 200 hectares, with 33 hectares cropped with Sangiovese.
While most wineries such as Podere Le Ripi are focused on their owner, vision and heritage, there doesn't seem as much said about the owners of Poggio Antico. An article by Decanter said that the winery was bought by investment company Atlas Investment in 2017. It was founded in the late 1970s, and was mostly managed by Paola Gloder, and her husband Alberto Montefiori. As of 2017, the wine is made with organic techniques.
According to Atlas Investment, Tuscany came out on top as the best long-term investment. The Brunello di Montalcino region particularly piqued their interest as it had a good potential for development. It was of the right size and had a good global following.
Visit to the cellar door of Poggio Antico in Montalcino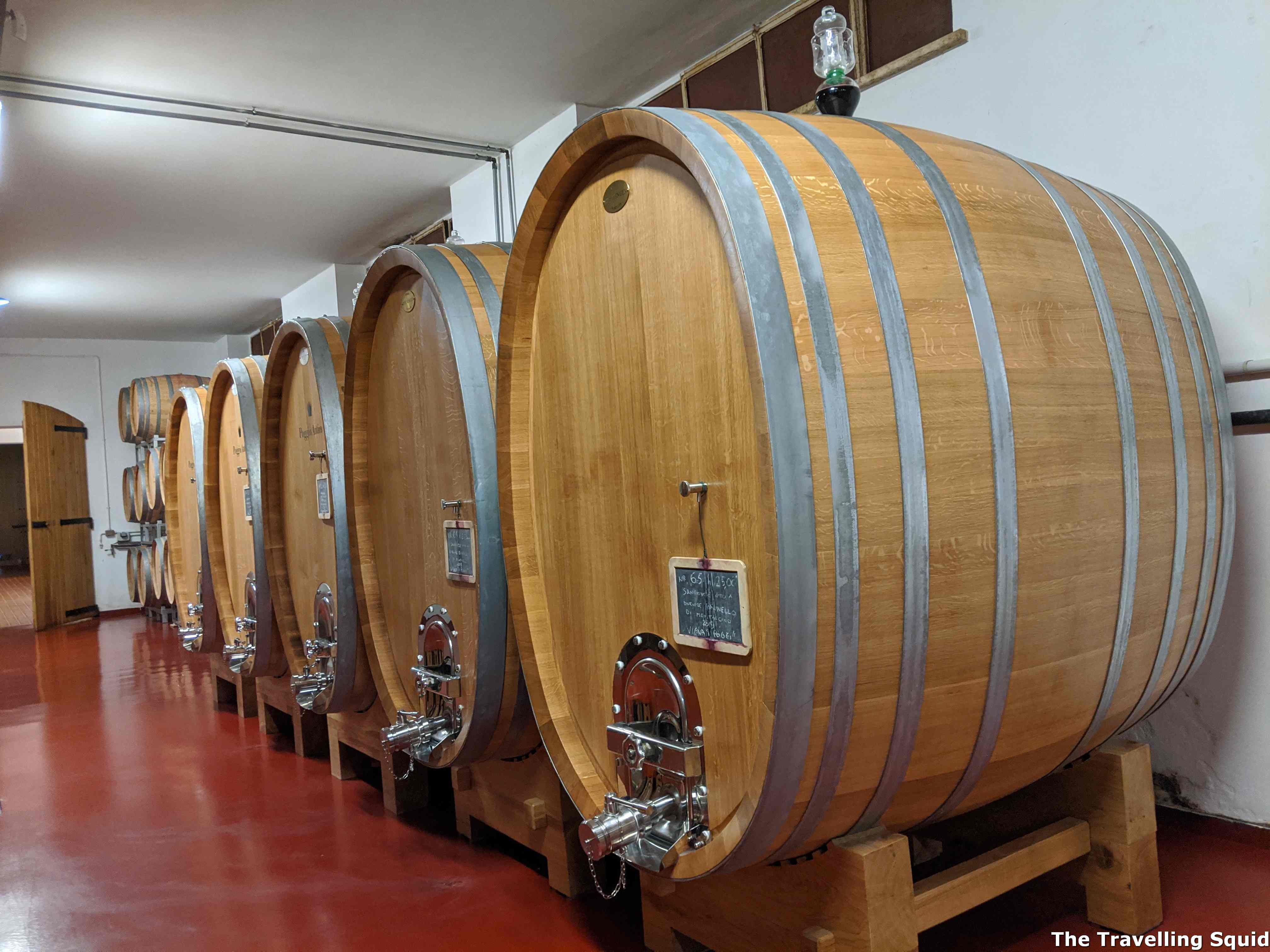 It was a 25 minute drive from Altesino and we arrived early. The drive was pleasant, with the road lined with cypress trees. We were first introduced to the Poggio Antico estate and then brought to see their cellar, where we were greeted by an assortment of large Slavonian Oak barrels, French barriques and tonneaux, stainless steel tanks and concrete vats.  During our tour we were taught about some of the benefits of fermentation in concrete as compared to steel.  Due to its larger thermal mass, concrete retains temperature better, and hence requires less energy to heat or cool.  Additionally concrete is slightly porous, which naturally allows slow and gradual exposure to oxygen.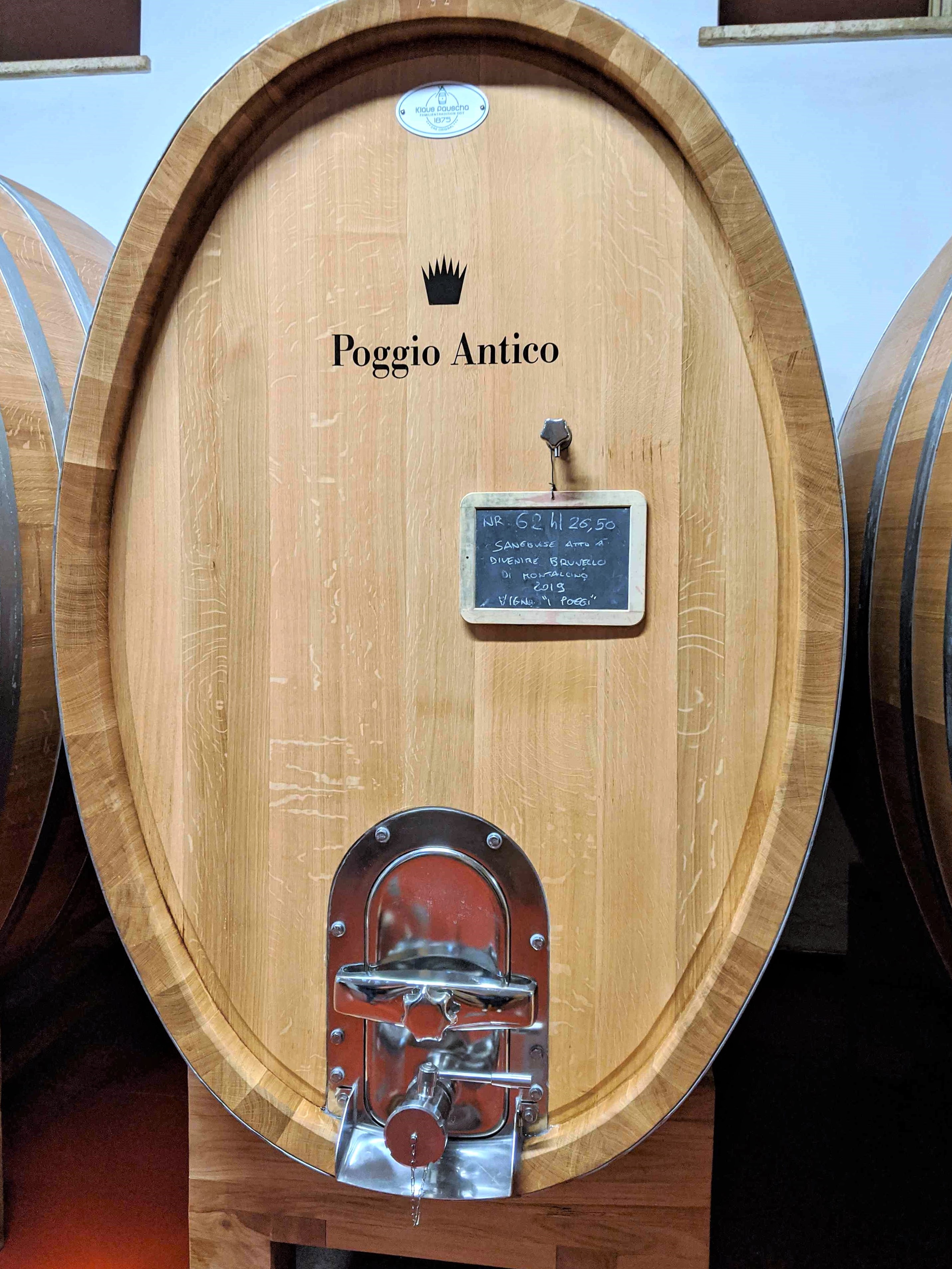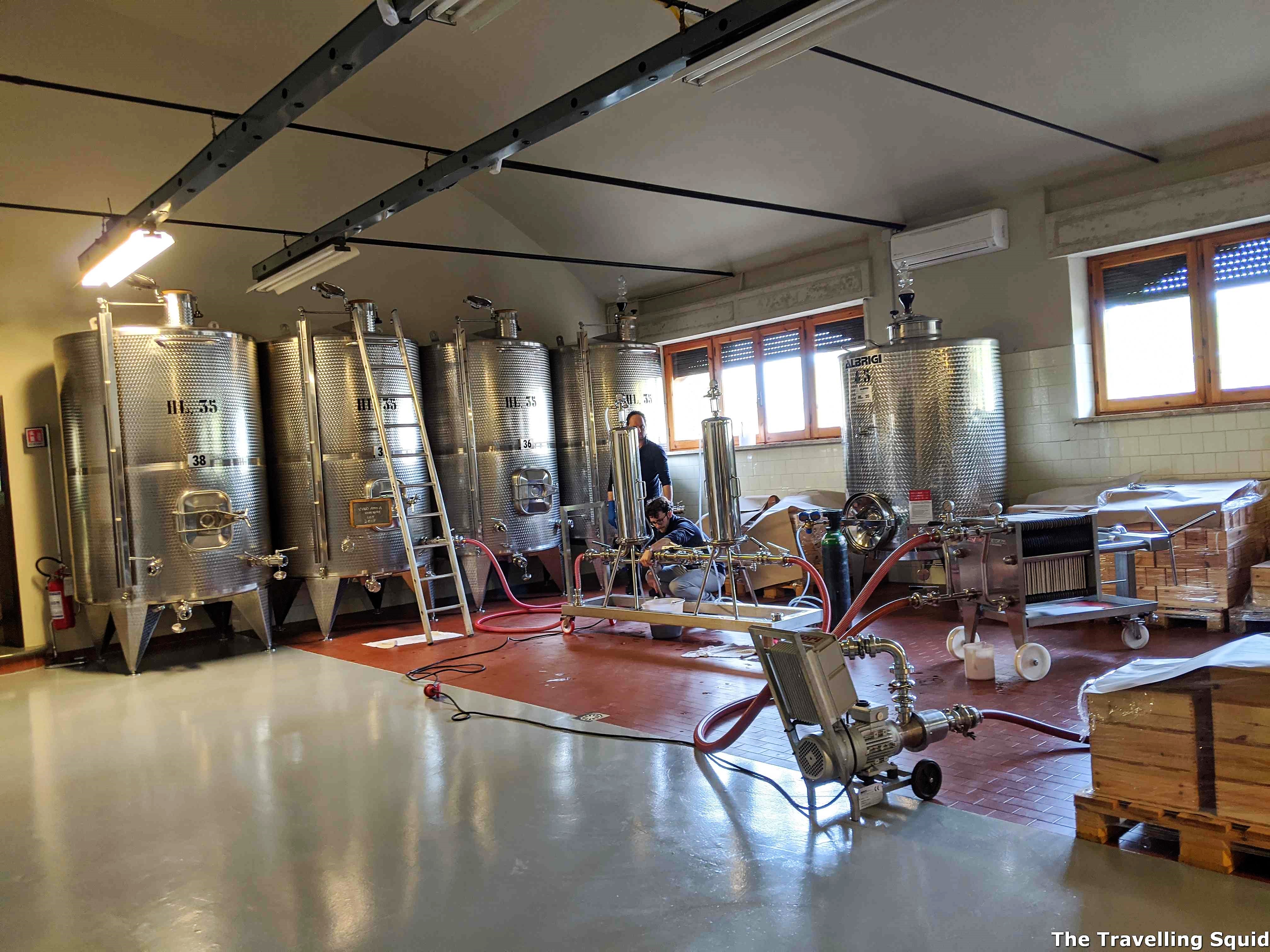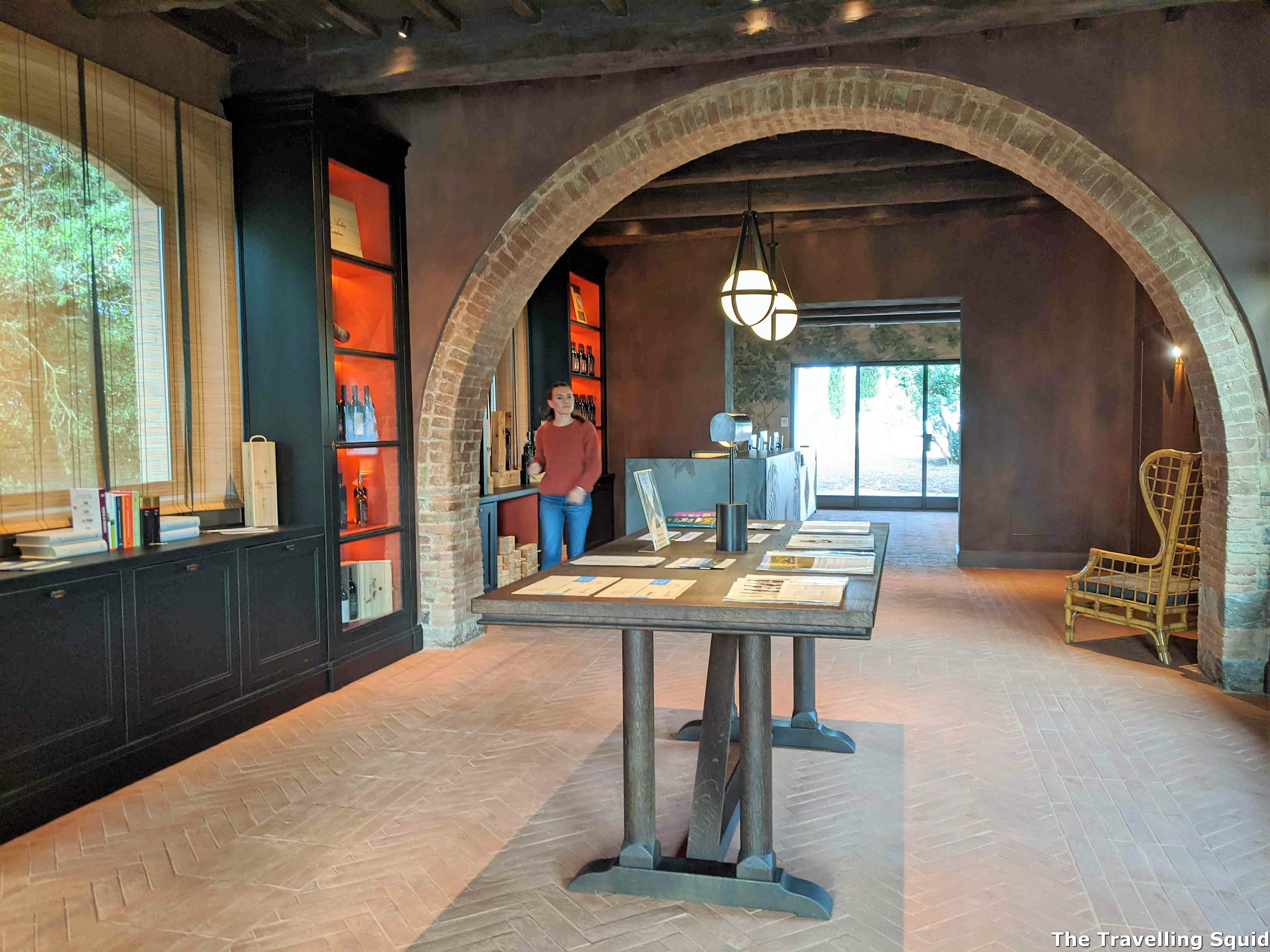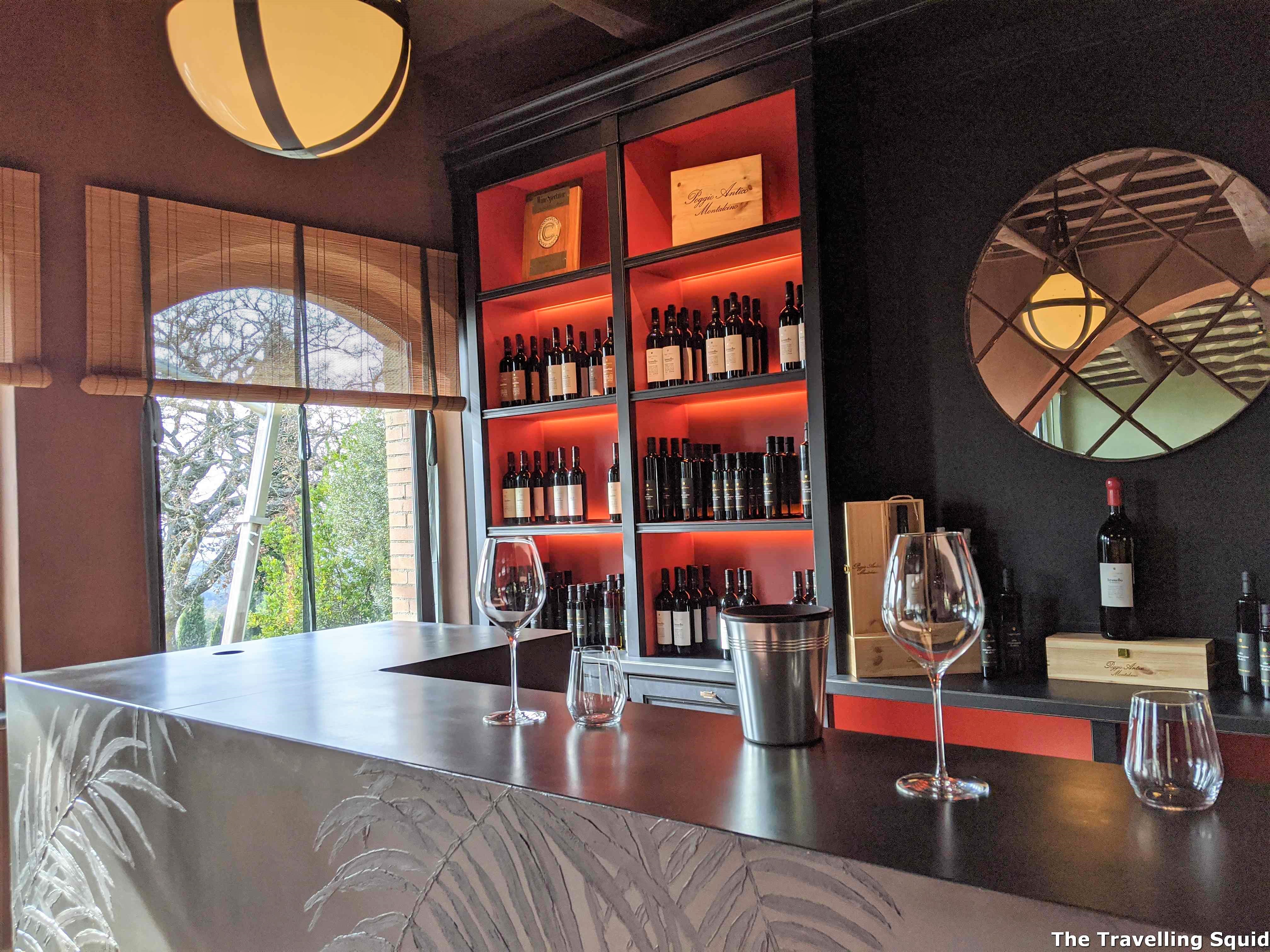 Tasting
Appended are the prices for the tasting – we opted for the 5-wine option and were really glad to have tried 2 vintages of the Altero and the Super Tuscan (Madre).
3 wines (Rosso + Brunello OR Altero + 1 Super Tuscan) – €15.00
4 wines (Rosso + Brunello OR Altero + 2 Super Tuscans) – €18.00
5 wines (Rosso + Brunello + Altero (2 vintages)+ 1 Super Tuscan) – €22.00
6 wines (Rosso + Brunello + Altero (2 vintages) + 2 Super Tuscans) – €25.00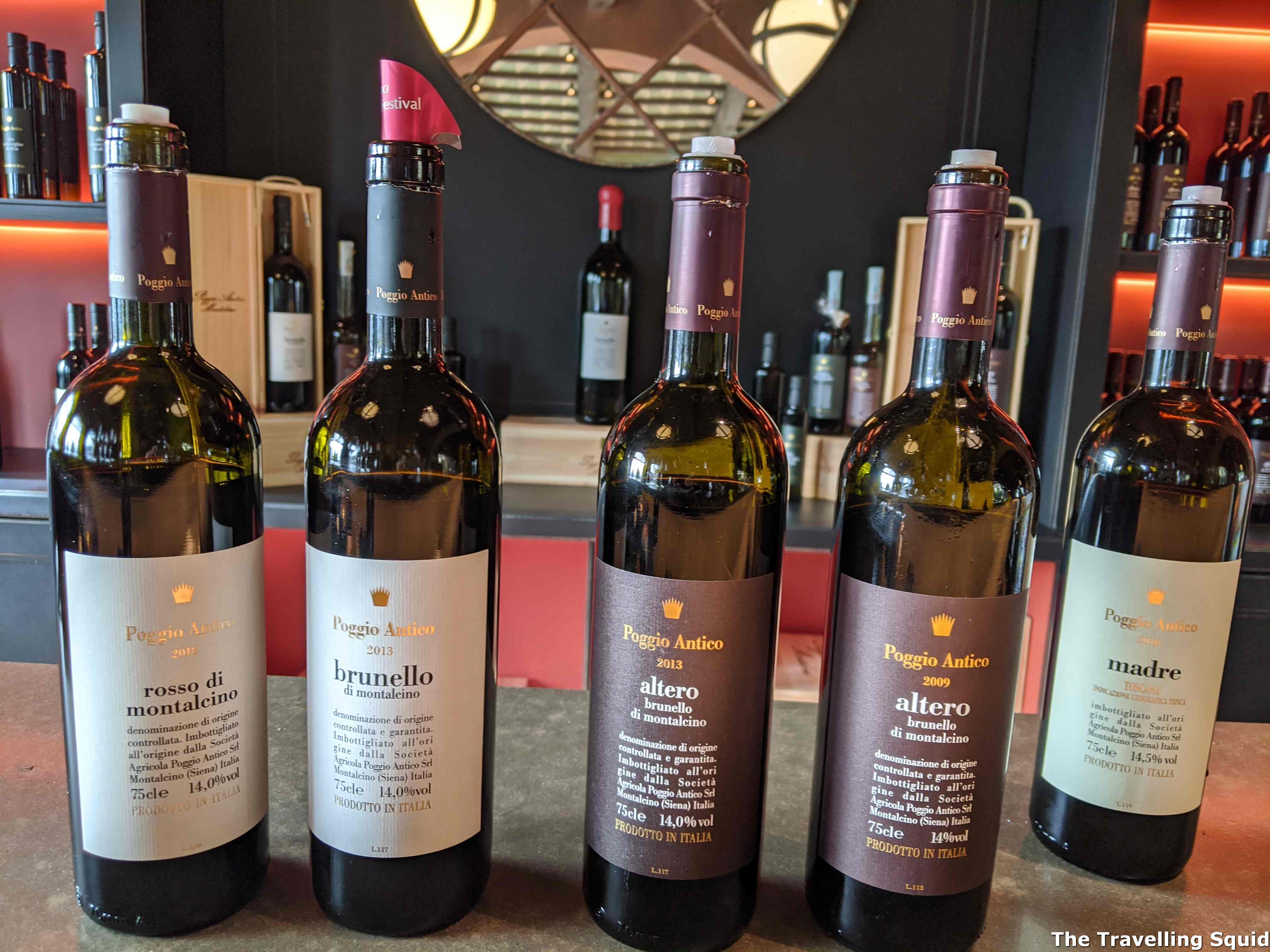 Rosso di Montalcino – Aged in French Oak tonneaux (larger barrels od about 300-750 litres) for 12 months, this Rosso was stronger than typical rossos, with notes of cherry and blackcurrant. A wine that was good even on its own.
Brunello di Montalcino (2013) – Aged in the traditional style, for about 3 years in large 40hl Slavonian Oak casks and 18 months in the bottle, this wine expressed great minerality and the characteristic Sangiovese red-fruit flavours as well.
Altero Brunello di Montalcino (2013) – Aged over 3 years in French Oak tonneuax, this wine had a noticeably fuller-bodied, richer character than the Slavonian Oak Brunello, imparted by the French oak, while still retaining much of the red fruit character, possibly due to its youth.
Altero Brunello di Montalcino (2009) – This was from an ostensibly "difficult" vintage, but on the bright side, this means that this is a wine that has reached its peak at an earlier stage.  The Altero evolved dramatically in the few years after its release, revealing a savoury, almost mushroom-like quality, and acquiring the elegance that the Slavonian Oak possessed in abundance.
Madre (2013) – Made with 50% Sangiovese and 50% Cabernet Sauvignon, and aged in separate French oak tonneuax, Madre was a delicious wine which I thoroughly enjoyed. It brought the best of both worlds into great harmony, with the structure, and ripe berry notes of Cabernet in concert with fresh acidity of Sangiovese, all coated with rounded tannins.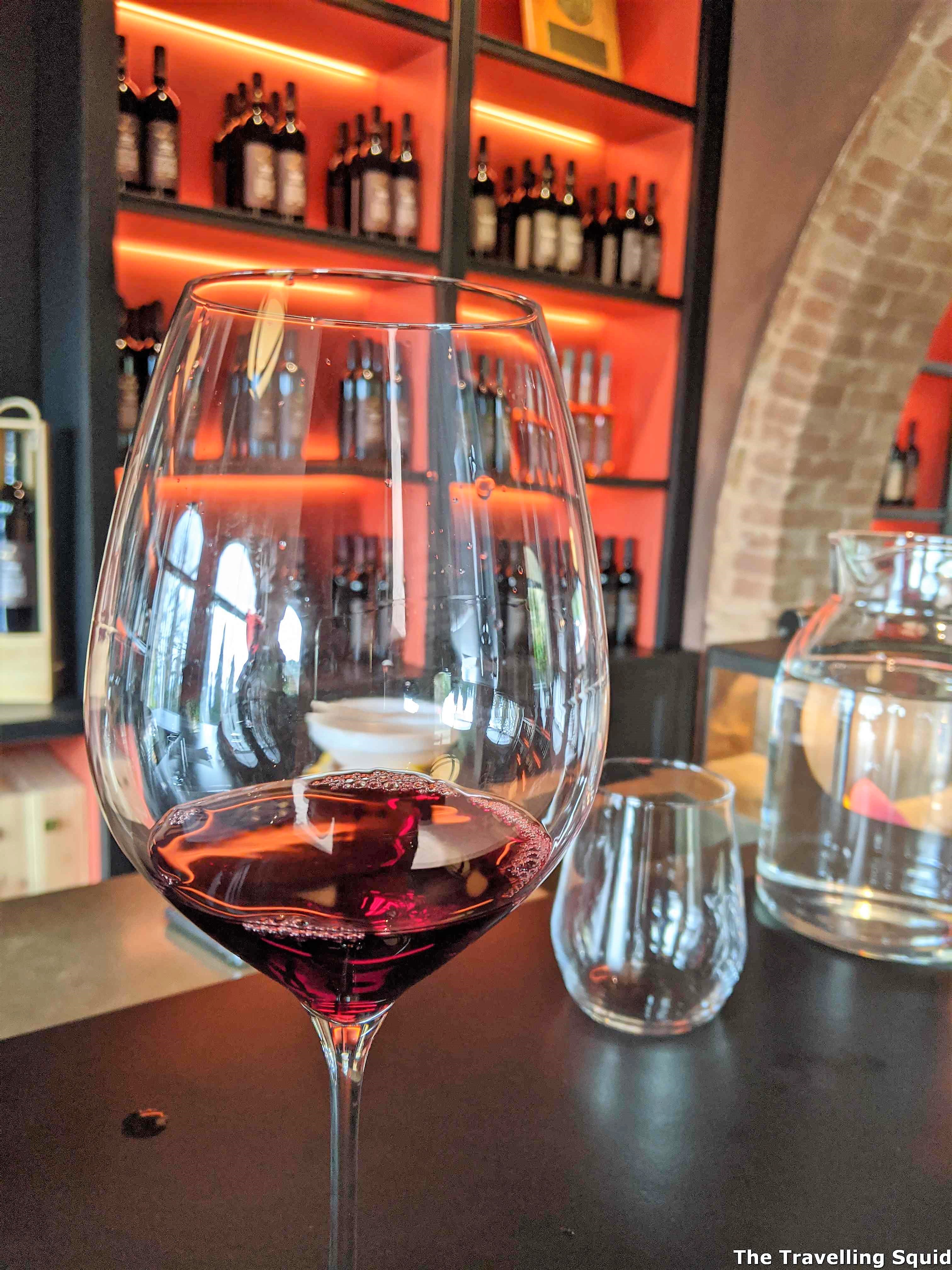 The Travelling Squid's Take
Our visit to Poggio Antico was fun and casual. Similar to the other vineyards we had visited, we were the only guests, and it was nice to take our time to taste each wine. Most of their wines had great aging potential – you should definitely buy some bottles back to keep, however difficult that might be! 😛
We purchased the 2004 Brunello di Montalcino for €53 and it was exceedingly elegant, well-structured and balanced, yet still retaining it red fruit character after all those years – very much worth the price. The 2016 Madre which was priced at €28 was quite a steal. We also bought both the 2015 Brunello di Montalcino €47 and 2015 Altero Brunello €52 to keep. Looking forward to opening them in a decade or so (that's gonna be hard)!
***
Visit to the cellar door of Poggio Antico in Montalcino