Recommended: Having pizza at Esterina Sorbillo in Naples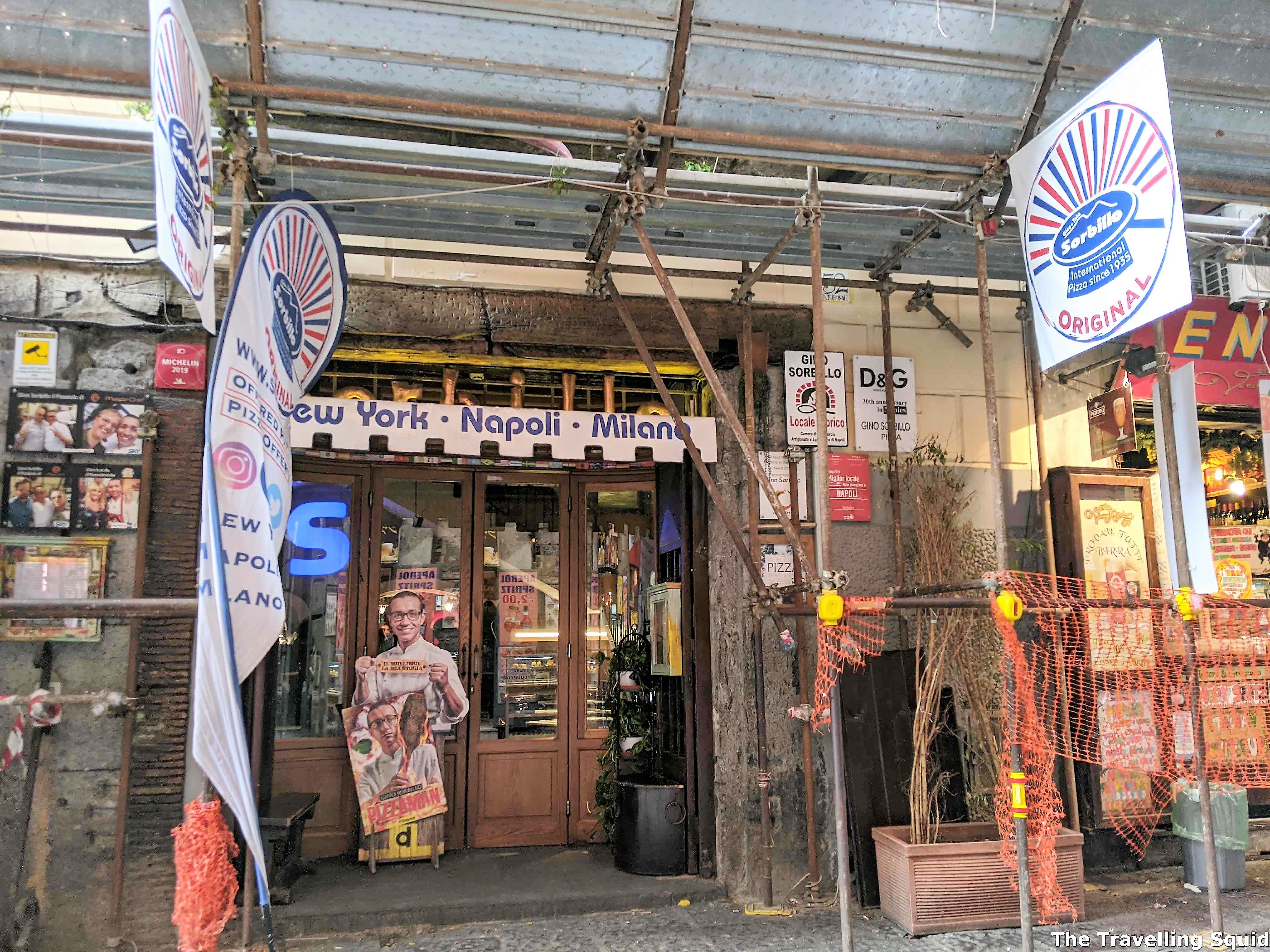 After having pizza at L'Antica Pizzeria da Michele in Naples, we wanted to have one more pizza meal before we left Naples. We decided it would be best to have pizza at Esterina Sorbillo in Naples as it was recommended by our favourite TV show host, Conan, during his rather epic trip to Italy. In this video here with his assistant producer Jordan Schlansky, Conan can be seen enjoying the pizza but not so much the company. Click on the link to find out more ヽ〳 ՞ ᗜ ՞ 〵ง.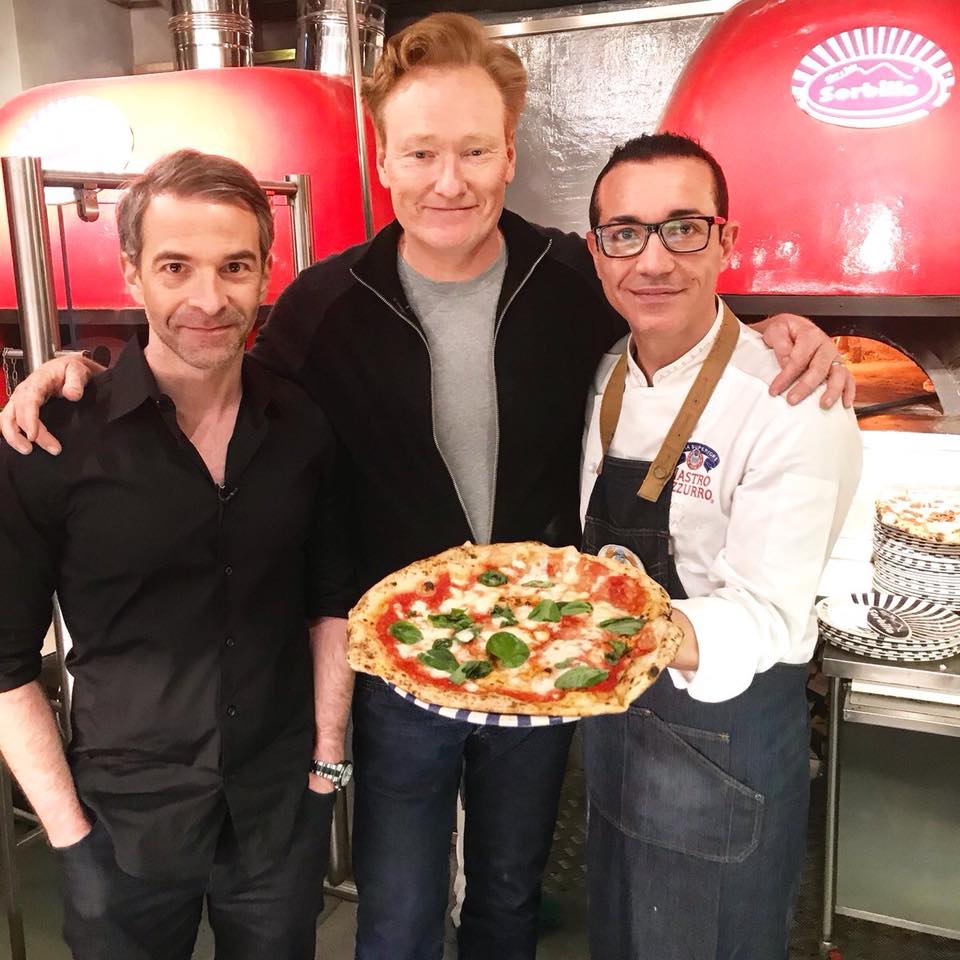 About the pizzeria Esterina Sorbillo
Esterina Sorbillo is known for its Neapolitan fried pizza, which is made with a light dough with wholemeal organic flour. It was founded by Gino Sorbillo, whose grandparents used to run a pizzeria in 1935, in the center of Naples. Gino was the 19th of 21 children and learnt pizza-making secrets of the city through the 'poor alleys of the city', which were said to be 'generous and accessible to all'. The restaurant is named after Aunt Esterina Sorbillo, who was the eldest among the 21 children. She also lived a short distance from Gino Sorbillo's first restaurant.
Esterina Sorbillo is known for its Fried Pizza which uses a very light dough and wholemeal organic flour. Recently, it has also released new and exclusive varieties such as pizza with fried beef patties and Neapolitan tarallo (an Italian snack) with almonds and pepper.
The Ambience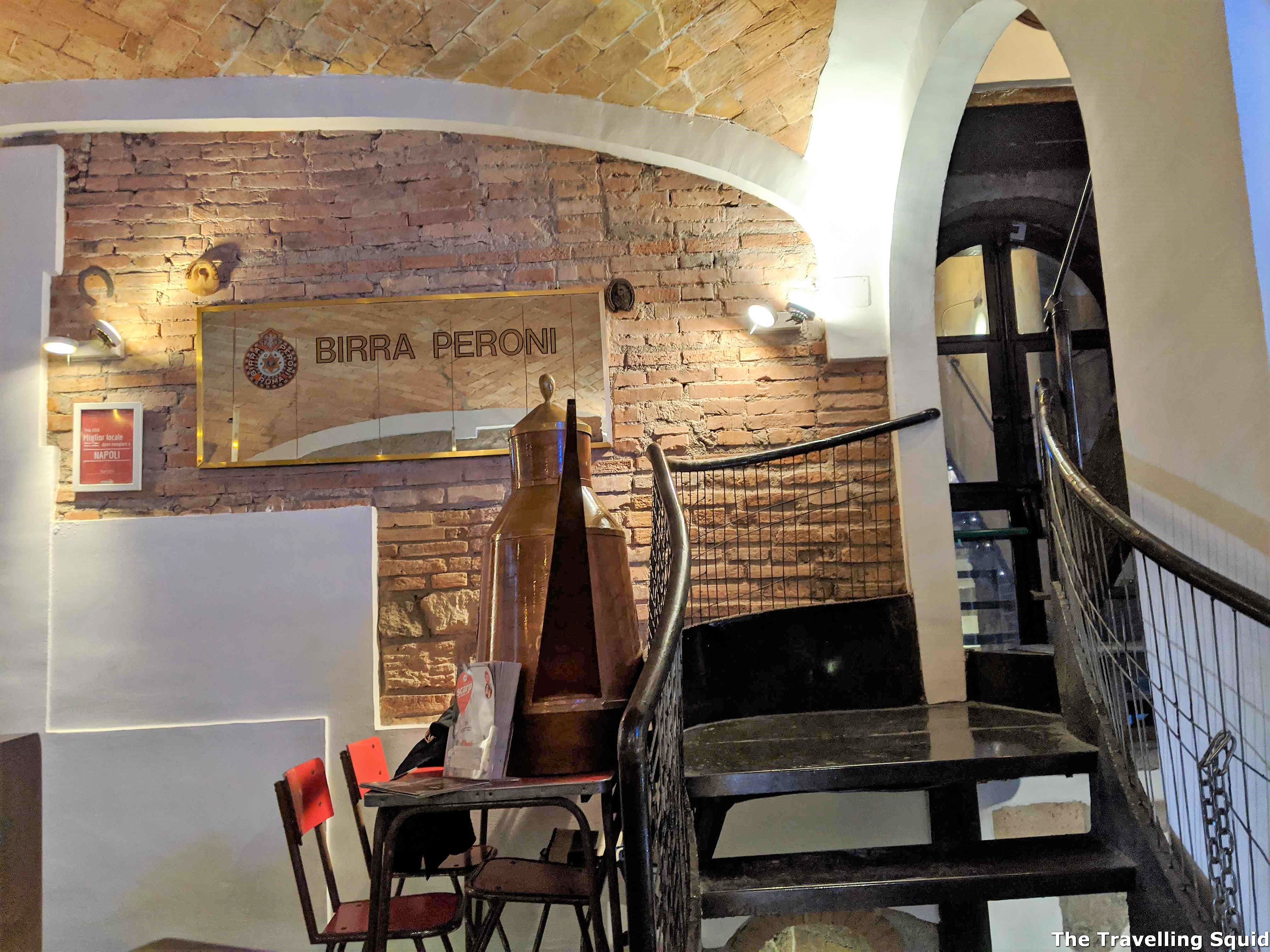 It was about 3pm in the afternoon when we arrived in Naples after a morning visit to Pomepeii. We were starving and were glad that we did not have to wait to enter Esterina Sorbillo. We also had to eat pretty quickly as the restaurant was supposed to close at 3.30pm. (Sidenote: We left at 3.40pm and the restaurant was still busy.)
I definitely preferred the ambience of Esterina Sorbillo in Naples more than L'Antica Pizzeria da Michele. It was what you would expect from a restaurant – a place I would definitely visit with a big group of friends and dine for a longer duration.
The Menu
What I also liked about Esterina Sorbillo was the variety of pizzas on their menu. There were all sorts of combinations, including pizzas with a wide range of hams, cheeses and herbs. I opted for something simple – Marinara. The price of this pizza was €3.50. The meat pizza was about €7.50.
Marinara
The Marinara tasted as good as it looked. It was bursting with the fresh taste of tomatoes – you can tell that the tomatoes were one of the best in Italy. I also loved how they were generous with the basil as well as the raw garlic as a topping. The meat option was very good too, especially if you're feeling indulgent. Definitely worth a shot.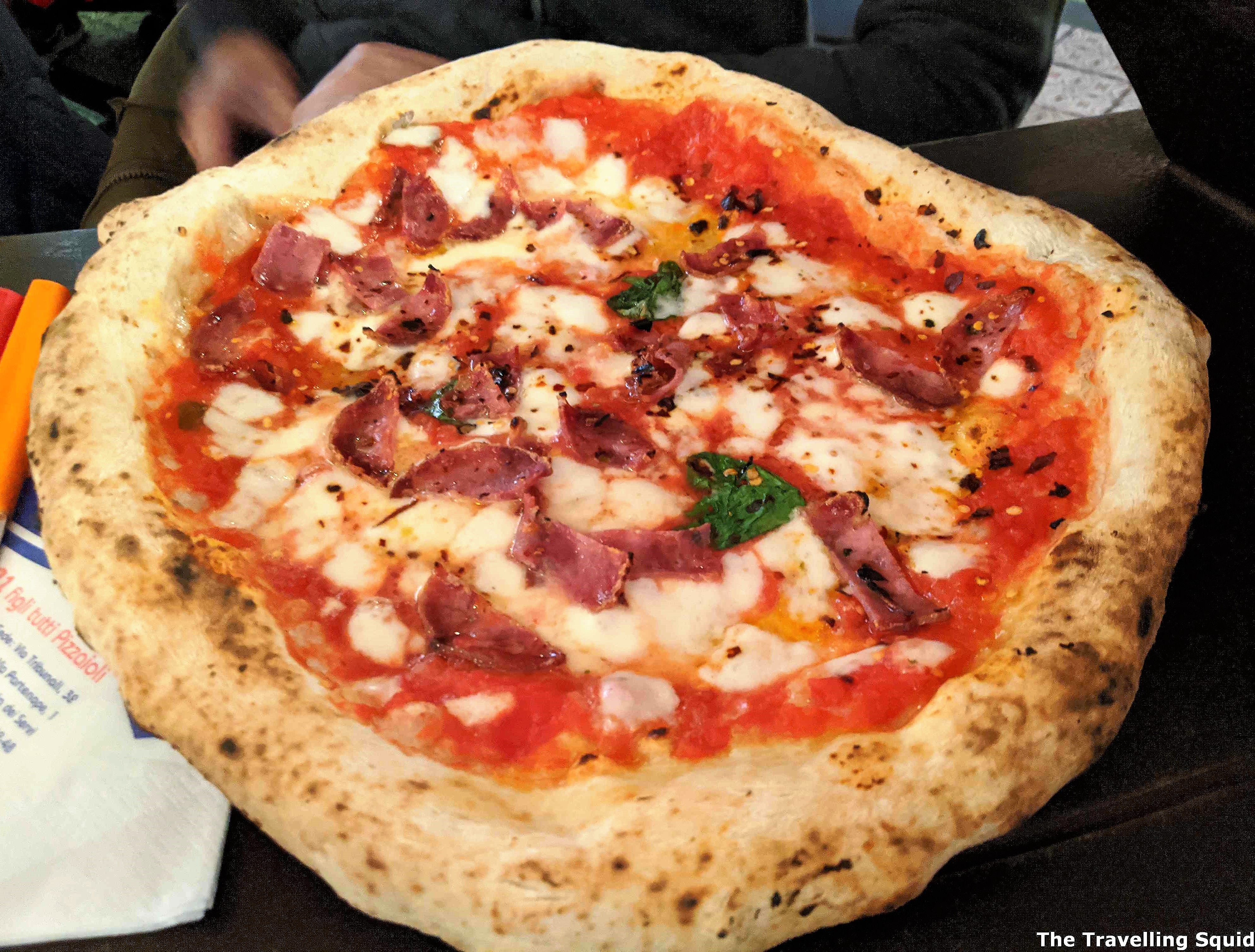 The Travelling Squid's Take
I found the ambience at Esterina Sorbillo to be rather cosy. The pizzas were also true to the taste of the land. For instance, the taste of the tomatoes were very rich, bursting with umami flavour. The basil also went very well with the pizza. If I were to compare Esterina Sorbillo with L'Antica Pizzeria da Michele, I would still say I prefer the latter as there was a special edge to its sauce. It had a nice tomato and umami flavour, which I suspect could have been brought out by anchovies. But don't take my word for it – try both if you can, and visit during non-peak hours.
***
Having pizza at Esterina Sorbillo in Naples
Address: Piazza Trieste E Trento, 53 Via dei tribunali, 80100, Naples Italy
Tel: +39 081 442 1364
Opening hours: 11.30am – 3.30pm, 6.30pm – 11pm