Great New Apps for the London Bound
Whether you're a Londoner by birth, a transplant who now calls the city home, or just a traveler who is looking forward to that upcoming trip to The Swinging City, you want to make the very most of your time there. London is so full of things to do, see and experience, and it could take even the most enthusiastic traveller years to get to it all! That's one of the many reasons why people love London so much; you'll never get bored as there's so much to do, no matter what you're into. Here are some new Apps for the London bound.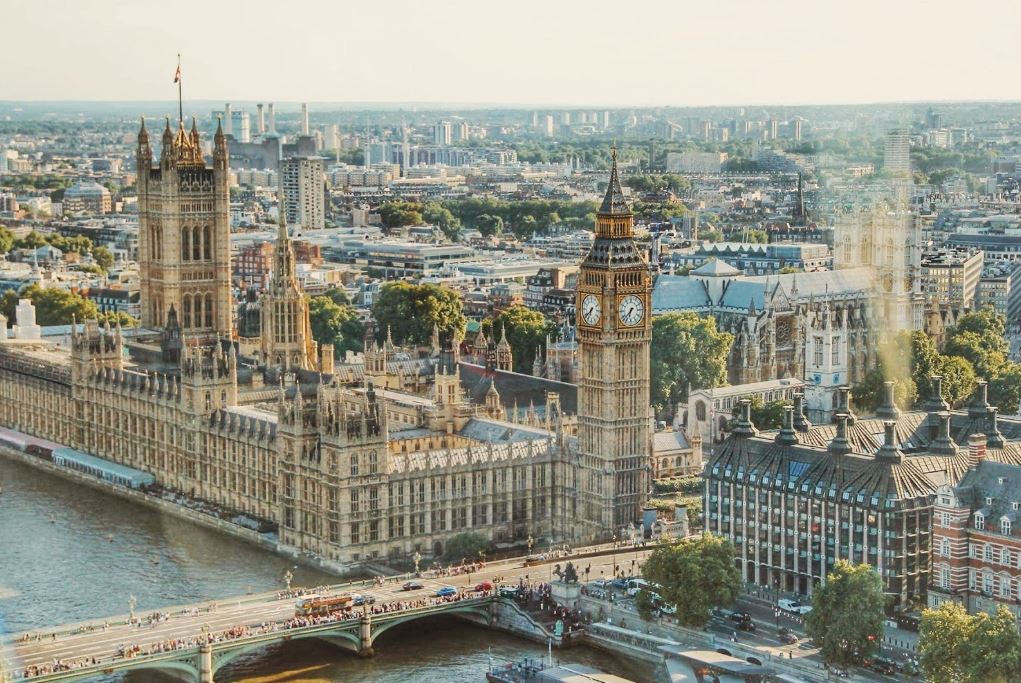 Photo Credit: Dominika Gregušová
If you're looking to get organized when it comes to experiencing the best London has to offer, why not look into some of the amazing apps that Londoners and keen UK travelers alike are using to make the most of their time in the city! 
Gone are the days of bulky maps and city-guides; these days tourists and Londoners alike use apps to navigate their way around, find places to enjoy the best in culture, food, drink and fun. Here are some of our favorite picks for the best apps in London. These are guaranteed to help you make the most of your time in the Greatest City. 
Mapping and Travel Apps
There are multiple map apps for travelers who enjoy having a handy map in their pocket to help them navigate as they travel – or just for the person who likes having GPS to help them with directions. You could use your handy map app that's already installed on your phone, but there are lots of other more detailed and comprehensive apps that are great for tourists and those who like to do a lot of sightseeing. 
Citymapper and TubeMap are both great ones that are very popular; while CityMapper focuses more on the entirety of the city and related travel, including the option to switch modes from cycling, Uber, walking or the tube, TubeMap contains detailed maps that are specific to the tube that that method of travel. TubeLive is another great app that gives you real time updates for arrival times and more. If you're really into mapping apps and want to go that much further into detailed information, interactive and 3D maps and even historical background for the tube, check out Station Master, a fun and interactive app that can give you all the information on the tube and other travel methods across London. This is a great app for the travel enthusiast who loves to know the history behind London travel. 
You can't go wrong with the Uber app; as with many other big cities, Uber is the king when it comes to tourist travel/driving apps. The app is easy to install and use and you can book a car within minutes. 
Another great app for those who don't like traditional methods of travel is Virtuo, a mobile rental service that you can book straight from the app. These bookings can be done right from your smart phone head of time so the moment you step off the plane or out of the hotel, the car is waiting for you!
The Heathrow Express is a shuttle service that can take you from the airport to wherever you destination may be; their app is a great way to organize these shuttles/drivers right from the plane. Not only can you book a car or train faster, you can check travel times/arrivals and get discounts on fares.
Mobike is a great app for cycling enthusiasts who want to navigate/visit the city on their bike. With mappable routes, information about which areas are cycling friendly, and the ability to book a rental bike right from the app, it's the perfect service for any cycling enthusiast. 
Hospitality and More
For those who are just visiting the city, you want to make the most of your stay without having the hassle of overpaying for hotel rooms or car services, or spending days on the phone/computer trying to make arrangements. Making bookings via an app is the very best way to get great deals and get them quickly. And there are tons of hospitality apps to choose from. 
Volo is one of the more popular apps that can help you book rooms, plan your vacation and even fill out a travel journal for various big cities including London. Also popular are the usual apps, such as Kayak, Travelocity, and Booking.com, which is the most used travel app worldwide. 
If you're looking for a more London-specific experience and want to book some places off the beaten path, a great app to start with is the Visit London app, which can help you plan out your entire vacation experience, including finding some really great gems to stay in, weather you're into backpackers' hostels, bed and breakfasts, or a traditional hotel experience. 
Historical Sites and Sight Seeing
There is so much to see and to do in London. Whether you're a movie buff, into history, love shopping or just want to soak up as much culture and fun as you can, there are plenty of apps to download that can help you make the most out of all of your experiences in London. 
For the movie lover in your life, download the Movie Map London app, which can pinpoint various locales in London where famous and/or popular movies have been filmed. 
If you love to attend outdoor concerts and fares or just keep track of all the social, arts and musical events happening around town, download the Culture Key app, which keeps track of all the various concerts, events and soirees that are happening around town. 
The StrollOn app gives you live weather updates and great information about which trails and areas are nice for a stroll, with built-in audio tours for the solo traveler. 
For the historical and/or horror enthusiast, check out the Hollow Body app – this virtual tour app, created with the Sherlock Holmes exhibit via the Museum of London, is an immersive experience of narrative and creepy, mysterious sound that will give you an eye opening, spooky experience you'll never forget. 
Food and Drink
You simply can't visit London without enjoying some of the amazing culinary delights and hitting up one of the historical pubs around town for a delicious, frosty brew. Luckily, there are apps for that, too! 
The OpenTable app can help you find the best restaurant based on specific criteria – what's closest to you, what takes reservations, what type of cuisine you like, price points, and so on. So no matter what type of dining you're looking for, OpenTable can help you find it quickly and easily. 
The London's Best Coffee app is a must for any coffee drinker who can't live without their cup of Joe. This app showcases both the big and popular coffee chains as well as smaller, independent coffee shops in your area. You'll never be stuck without coffee in London again. 
The BritishSt.Food app is an interactive app that not only recommends great eateries and establishments, with emphasis on food trucks and street vendors, but allows you to get in on the fun by sharing pictures, reviews and more of delicious street food. For the food truck enthusiast, this is the THE app you want. 
TablePouncer is a great app for the traveler who is always looking to get the best deals, especially when it comes to food. TablePouncer can help you find last minute cancellations on reservations as well as great promotions and deals at various eateries around London, so you can get a great table AND a great price. 
Miscellaneous Apps
If you're staying in London for a while and are looking for an easy, convenient and safe way to handle your cash/funds, the Monzo app is an extremely helpful and secure way to do so. This money managing app can help you with a variety of needs, including bill-splitting and tipping information, updates on your bank account and how money you're spending, and a map of transactions, as well as currency converting info and more. This is a great way to avoid having to carry cash everywhere you go while still keeping track of how much you're spending while on vacation. 
London Architecture Guide app is great for the architecture enthusiast who loves to visit the big city for the buildings and architecture (trust us, there's lots of those out there, and London does not disappoint in this department)! This app provides you with a detailed list and maps to various locales in the city with beautiful, historic architecture. 
For the sports fan, the Thames Clippers app is a great way to get quick tickets, check out sporting schedules, and keep up with the latest scores and information on your favorite London team. 
If you're planning a trip to London, or you already live here and just want to expand your horizons a bit, download one or all of these popular London apps today, to make the most of your time in this fantastic, historical, friendly city. 
This is a contributed post.