Photo story: A walk around Ponte Vecchio and Arno River in Florence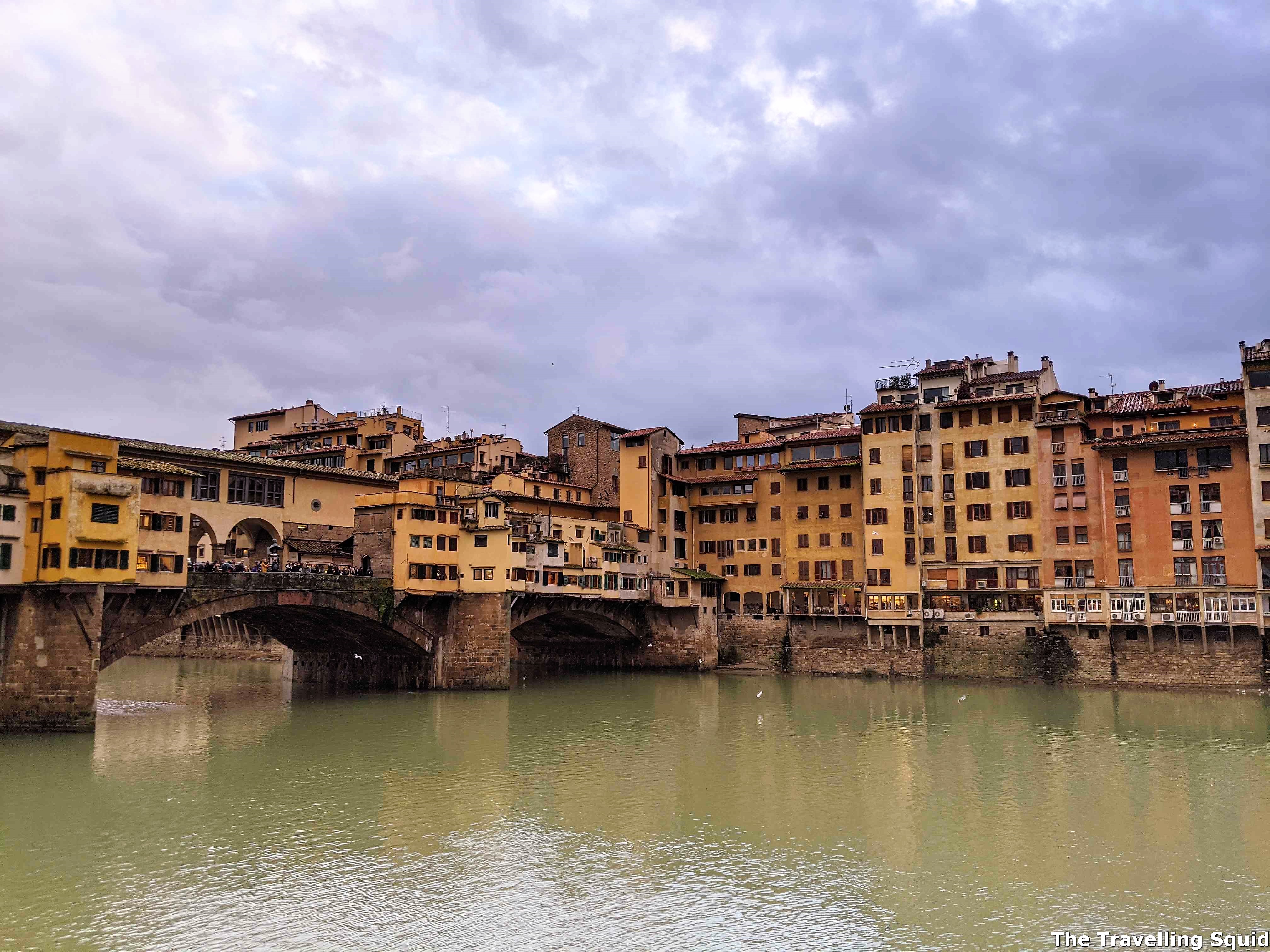 Ponte Vecchio is a medieval stone arch bridge over the Arno River, in Florence, Italy. According to Wikipedia, it is known for the shops built on it, such as butchers, tanners and farmers. Today, souvenir sellers, jewellers and art dealers are situated on the bridge, which is extremely sturdy given its age. The bridge was swept away several times since it was first built – it was rebuilt several times across the 1300s. I took pictures of Ponte Vecchio at different times of the day and the lighting made a world of difference. Here are some pictures of our walk around Ponte Vecchio and Arno River in Florence in Florence.
A walk around Ponte Vecchio and Arno River in Florence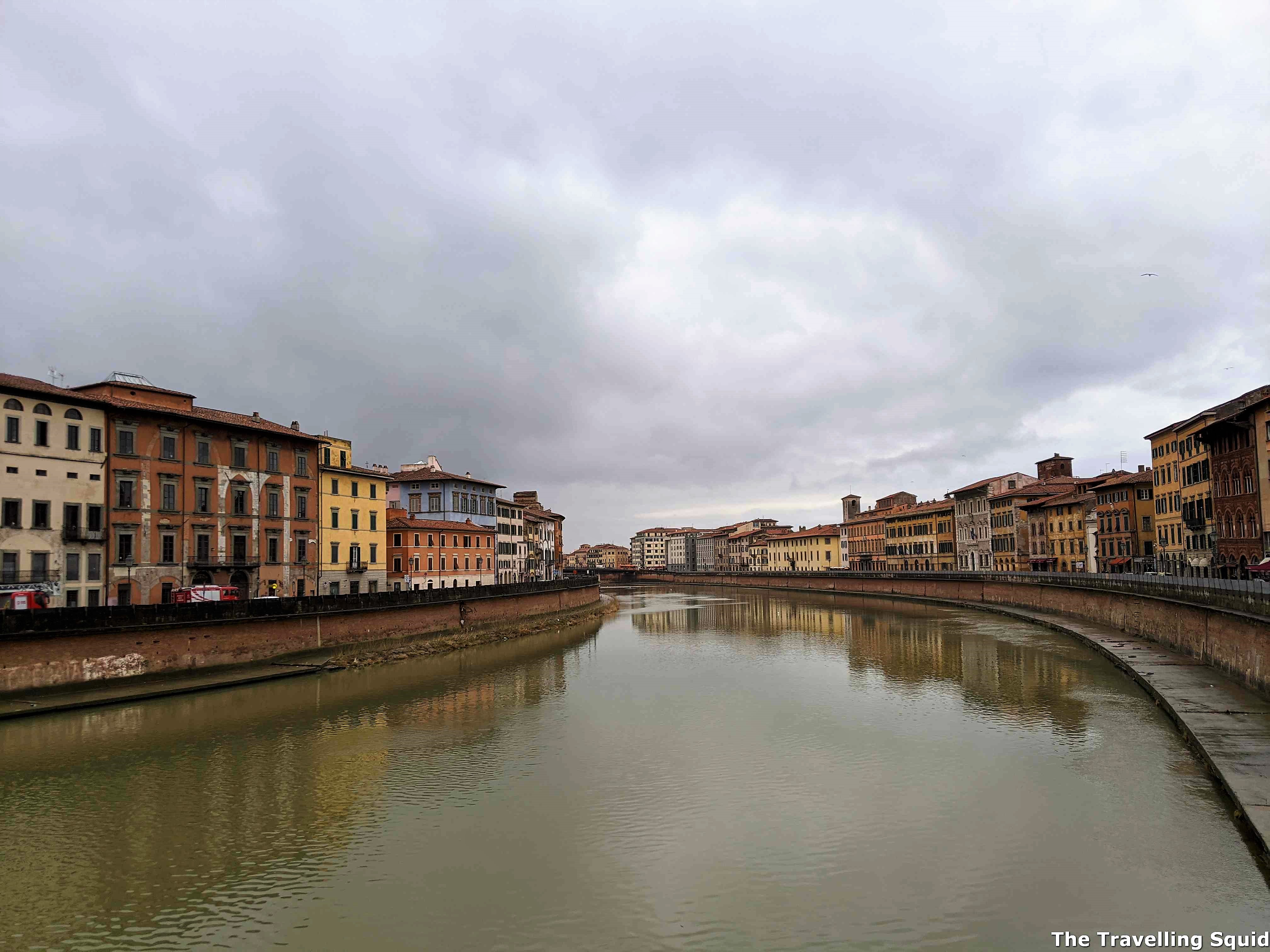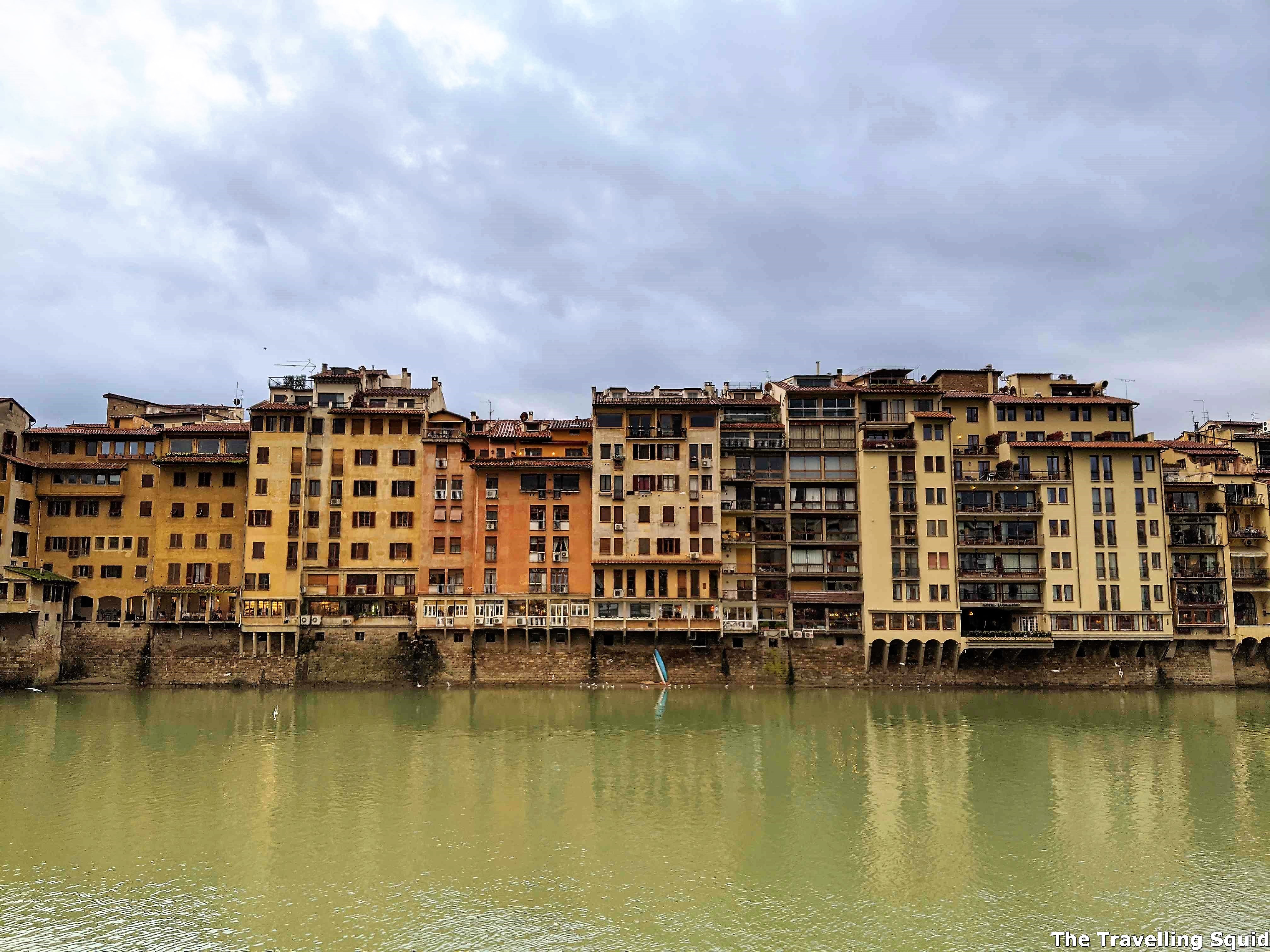 Interestingly, Ponte Vecchio was not destroyed by the German army during their retreat at the advance of the British Army on 4 August 1944 in World War II, unlike other bridges in Florence. According to the locals, this was due to an order by Hitler. However, the Germans did block access to the Ponte Vecchio by obstructing the destruction of the buildings at both ends of the bridge. These buildings have since been rebuilt, incorporating both original and modern designs.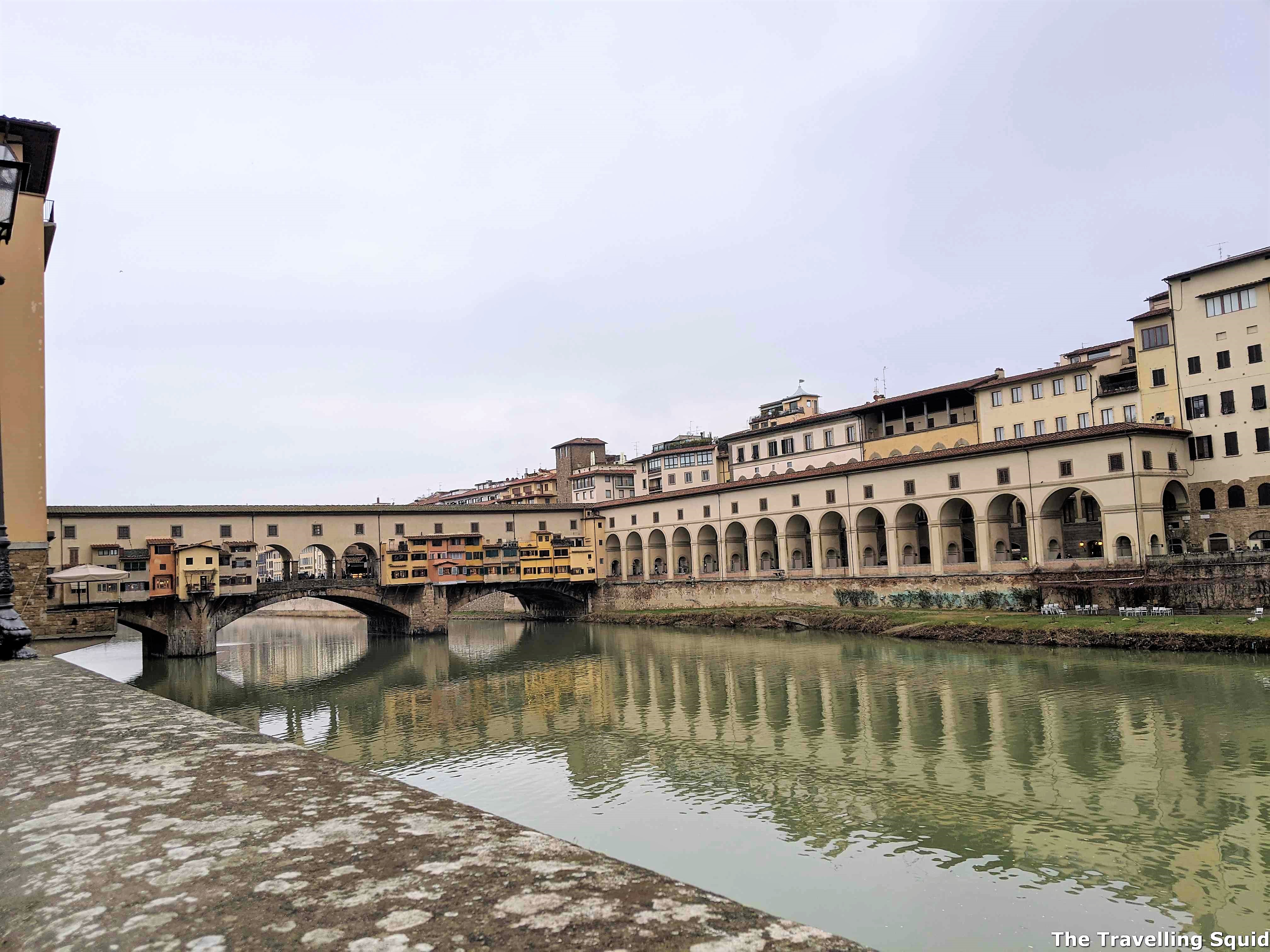 According to Wikipedia, the Vasari Corridor is an elevated enclosed passageway in Florence, central Italy, which connects the Palazzo Vecchio with the Palazzo Pitti. I recalled walking along the corridor on the way to Pitti Palace and I felt as if I was brought back in time, walking through the corridor to meet a Doge. As the pillars and arches were symmetrical, it was a very immersive architectural experience.
The Travelling Squid's Take
There's nothing much to buy at Ponte Vecchio unless you're looking to bring back souvenirs or some jewelry. However, the walk around Ponte Vecchio was pretty relaxing and so was the Vasari Corridor. Highlight recommended especially if you're on the way to Pitti Palace from Duomo di Firenze.