Visit George Howell coffee roasters for great coffee in Boston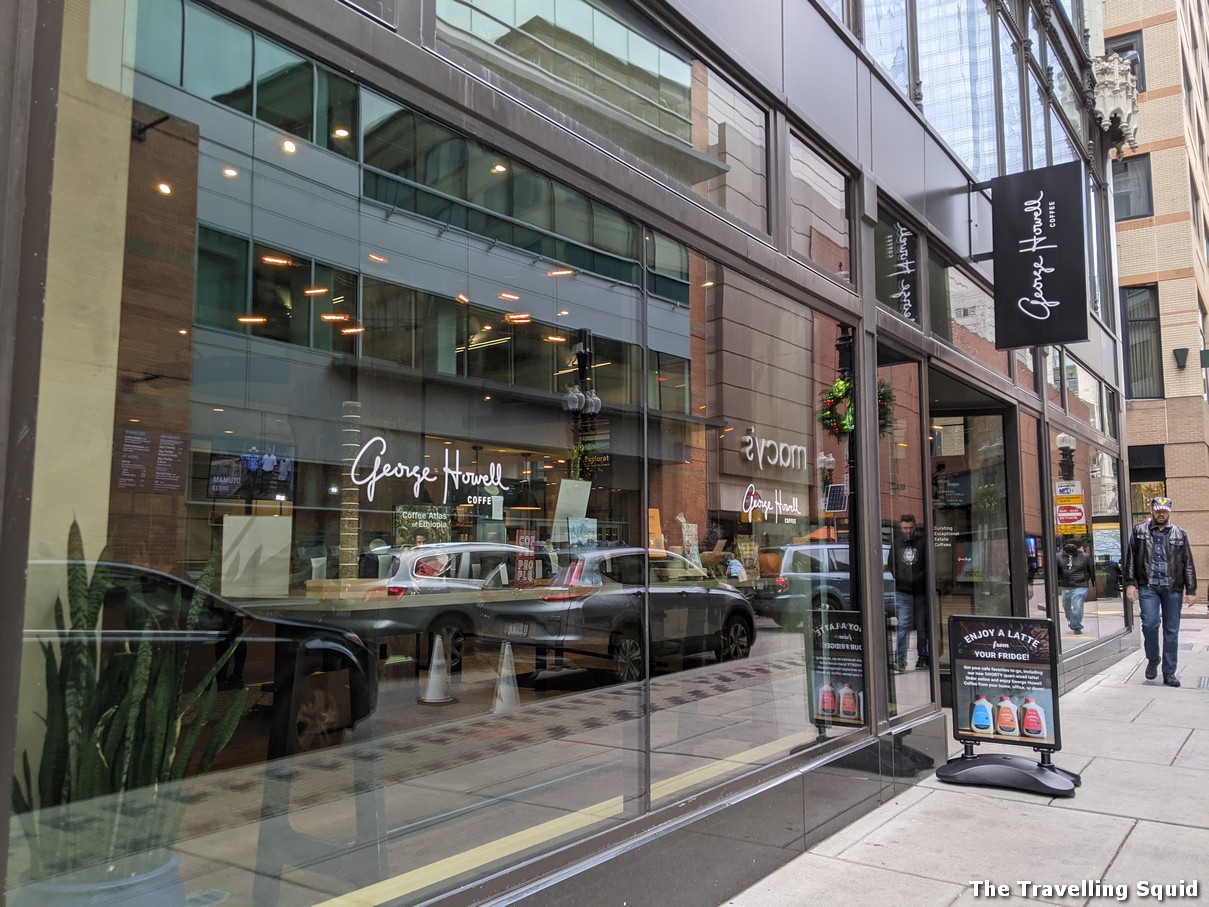 With several coffee shops closed during COVID, I was glad to find the George Howell branch at Washington Street open. I learnt about this roaster coming across articles, which said that its founder, George Howell, was one of the pioneers of the specialty coffee in Massachusetts in the late '90s. He started off with a chain of 24 coffee shops called The Coffee Connection, which were later sold to Starbucks. Personally, I was rather impressed by the quality and price of the coffee sold. Here's why you should visit George Howell coffee roasters for great coffee in Boston.
Visiting George Howell coffee roasters for great coffee in Boston – The store on Washington Street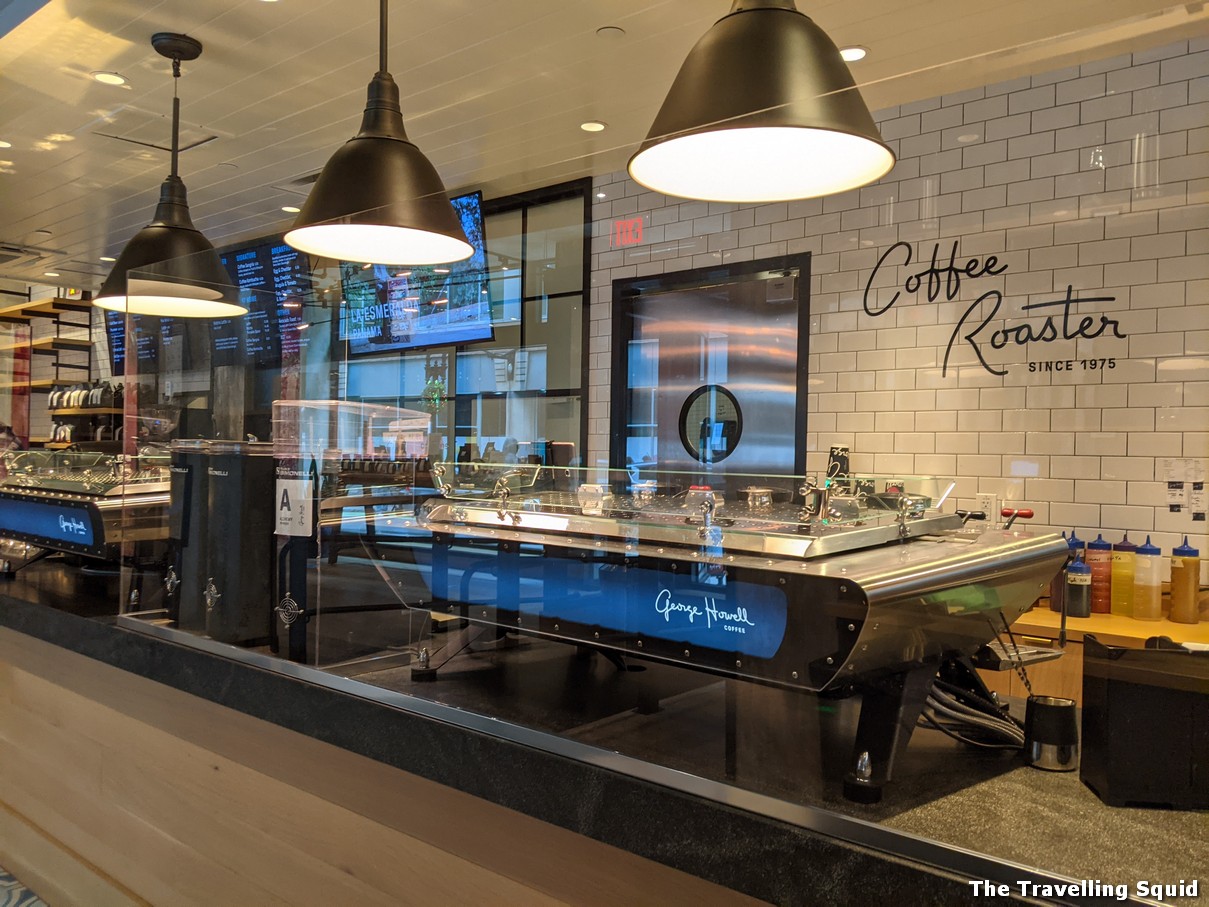 Sitting space at George Howell at Washington Street is closed off, but I did have an opportunity to stand and finish my coffee, while checking out the various coffee apparatus that were on showcase in the shop. It was expensive – but definitely showed that the chain 'knew their stuff'.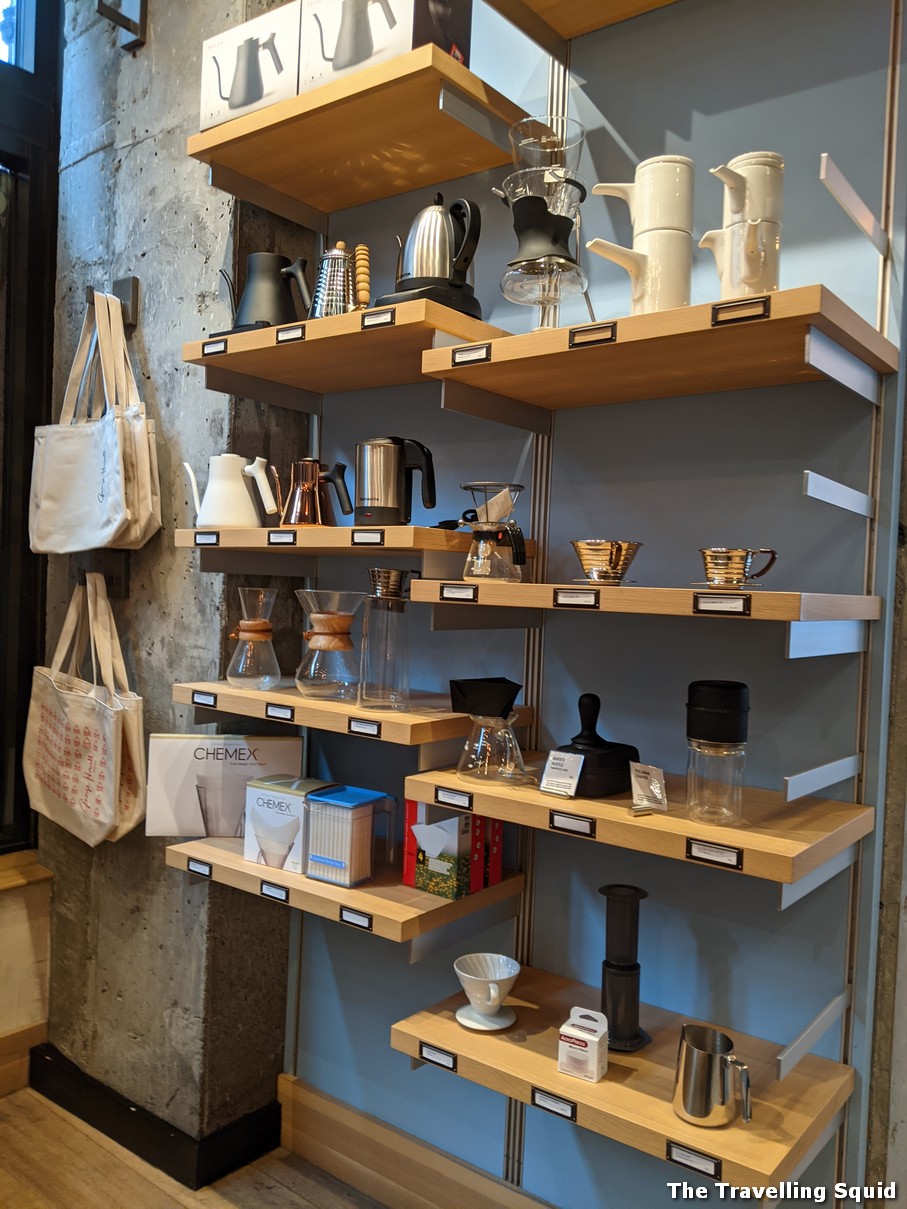 Iced Coffee – Daterra (Brazil)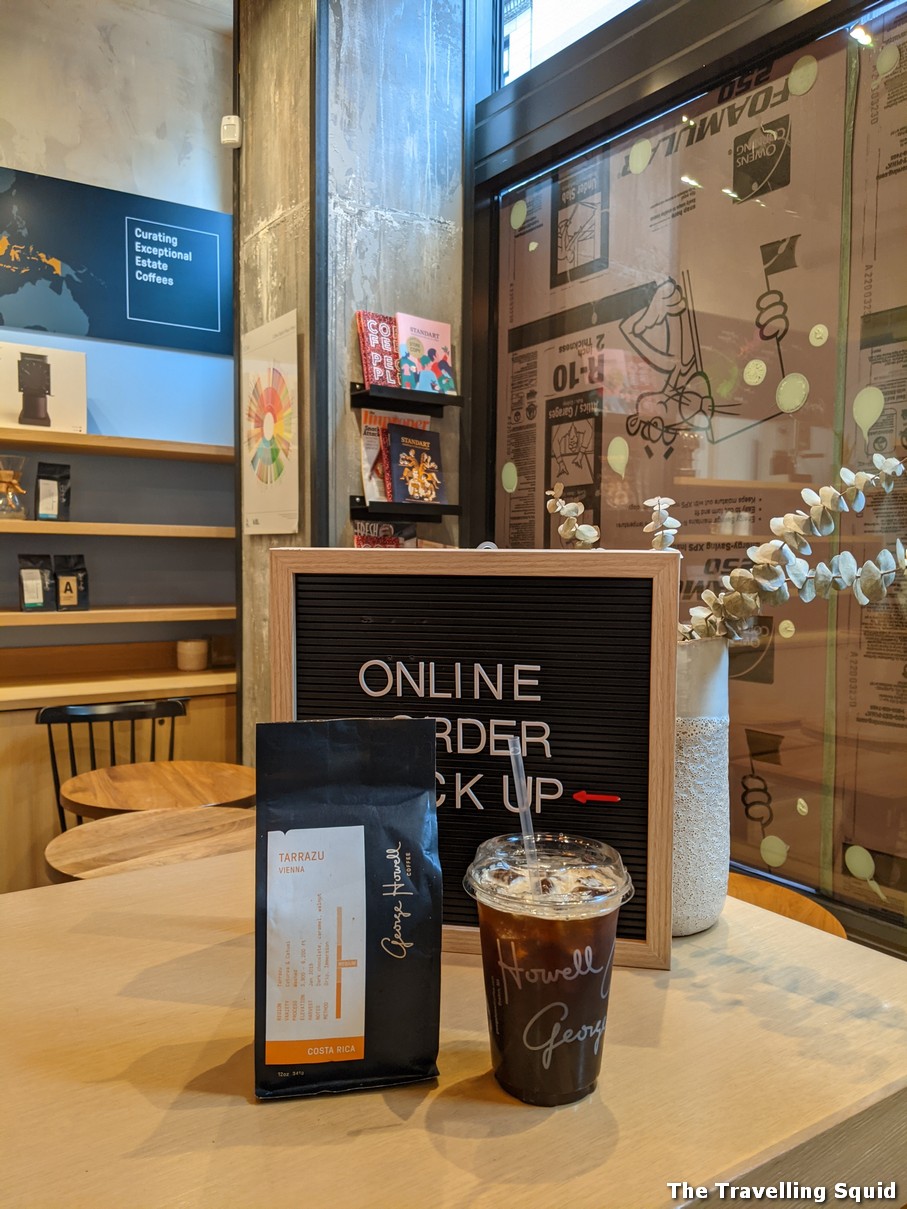 I enjoy medium-bodied coffees with chocolaty, nutty notes, and this coffee was brewed to perfection. I also liked how it had an acidic, fruity note, which was really interesting given its origin.
Coffee Beans – Tarrazu (Costa Rica)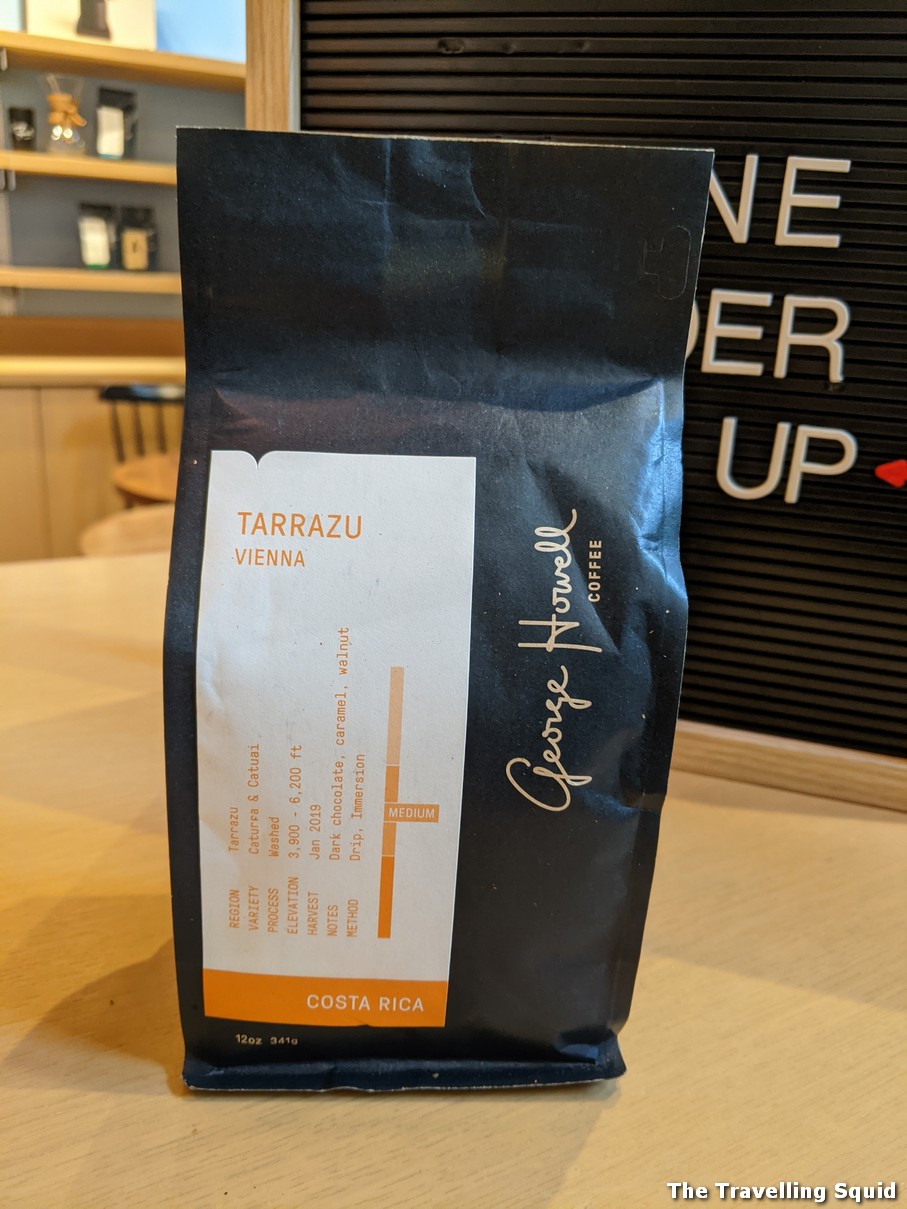 I also purchased Tarrazu coffee beans from Costa Rica. The coffee tasted very balanced after  I brewed it 2 days later with a French press. I could choose between a dark, medium and light roast and I found the medium roast just nice. As I didn't have a grinder, I requested the barista to grind up the beans – which was most unfortunate as that reduced freshness due to oxidation. That said, the coffee was still very good. I wasn't sure if I detected notes of almond and peach, but I enjoyed the chocolaty and slightly fruity finish. It was definitely a great level up from the supermarket ground coffee I had been having.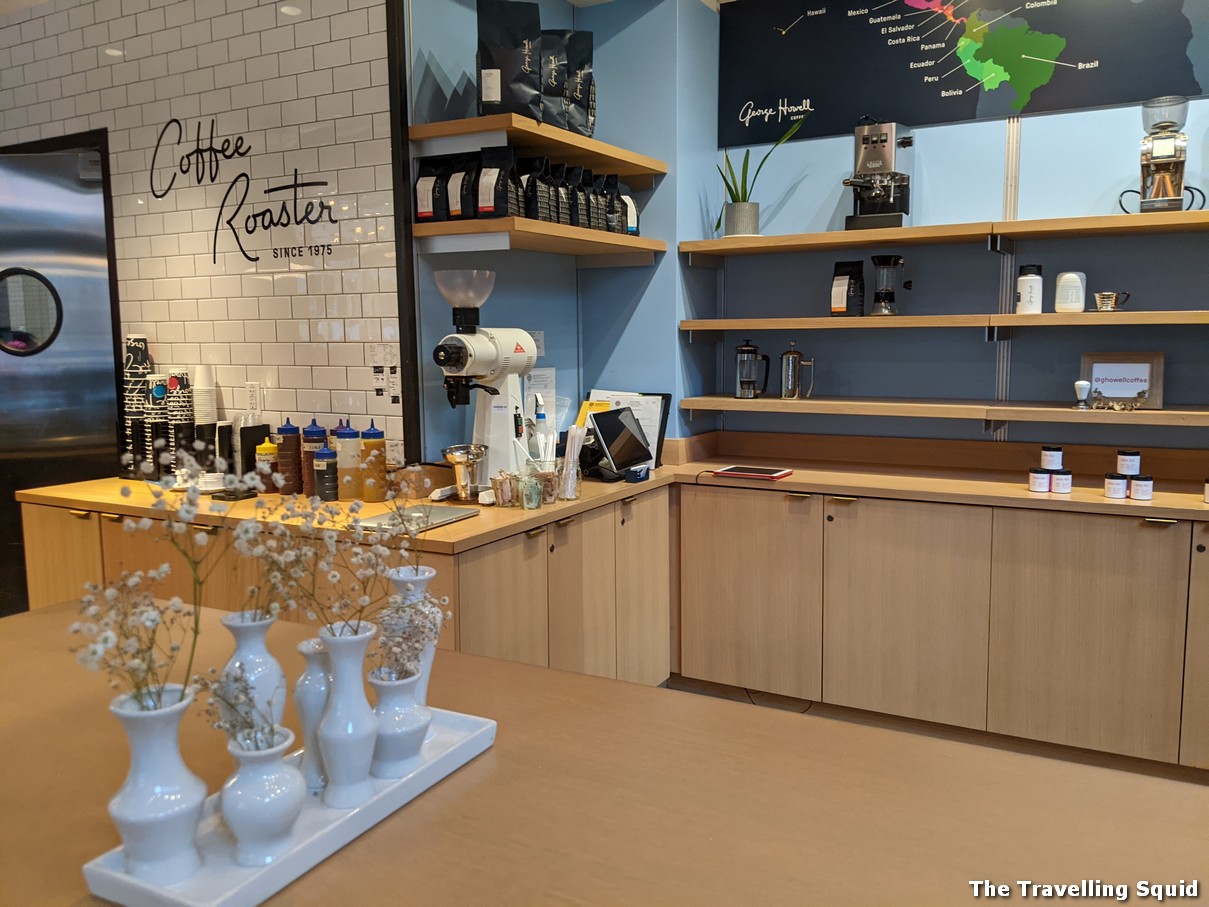 Pricing
I visited George Howell during the Black Friday weekend and was pleasantly surprise to find a bag of Tarrazu beans (12 ounce/ 340g) on sale for US$10, which was a price unheard of in the whole of Boston. It usually cost US$14 for the same bag of beans. The price very reasonable, considering that the average price for beans is about US$17 – US$22 for a 12 ounce bag. I thought George Howell offered better value as another popular coffee shop Gracenote had beans priced at about US$17 per bag. I've tried their coffee and while the flavours are good, I found it a tad watery. As for Blue Bottle Coffee, the quality was consistent to the coffees I've tried in Japan and San Francisco, but it slightly more expensive – I'm guessing due to its stronger brand name.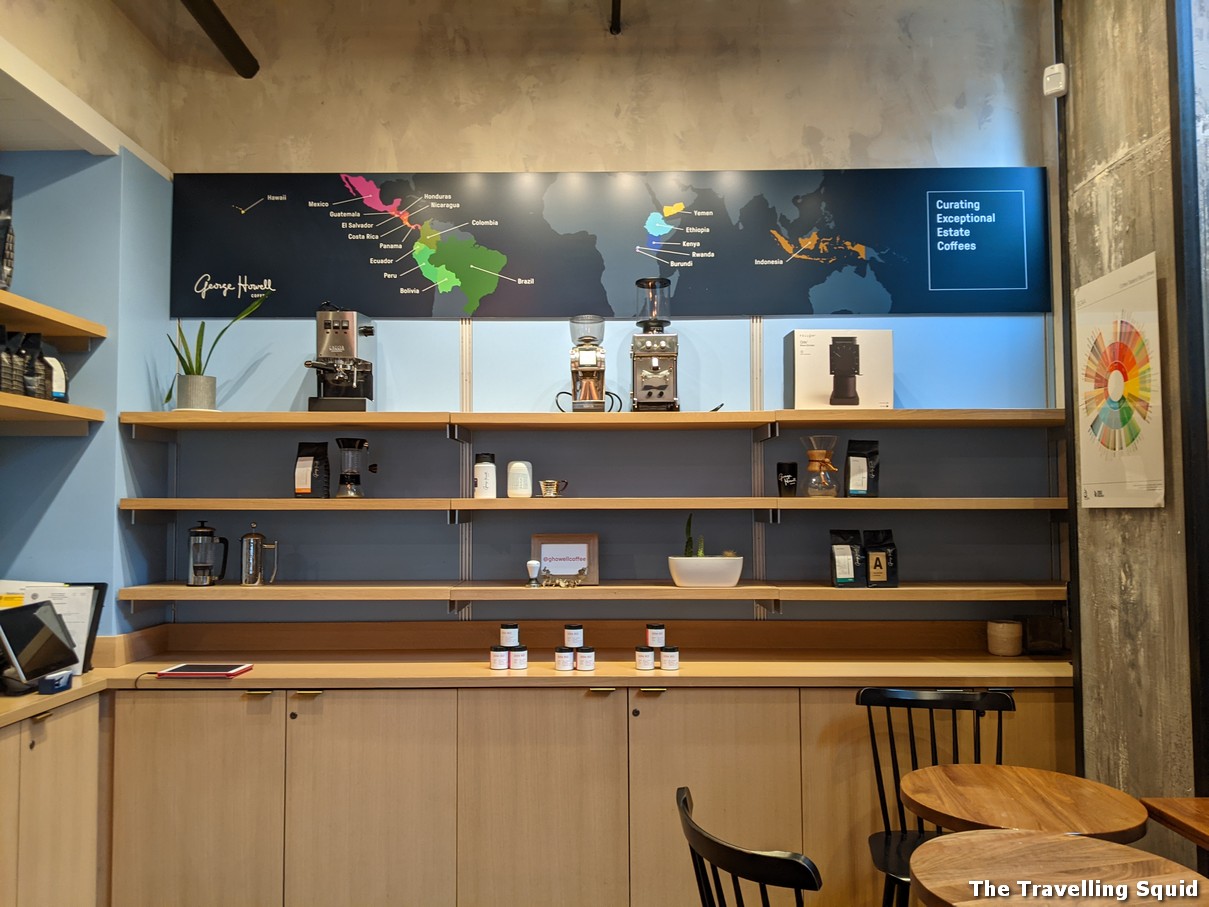 The Travelling Squid's take
If you're living in Boston or simply just visiting for a couple of days, do check out George Howell. It's located in downtown Boston near Chinatown and there's also another branch located in the Boston Public Market. I spoke with the barista at George Howell, who shared that the roaster supplies beans to a number of cafes in Boston, Cambridge and beyond. Perhaps that is why they can afford to price their beans at a lower rate. There are also more premium selections of beans from Africa and Central America that fetch a premium price, hence I do advise you to check out the 'beans of the day'.
***
Visit George Howell coffee roasters for great coffee in Boston