Recommended: Review of Picco Pizza and Ice Cream in Boston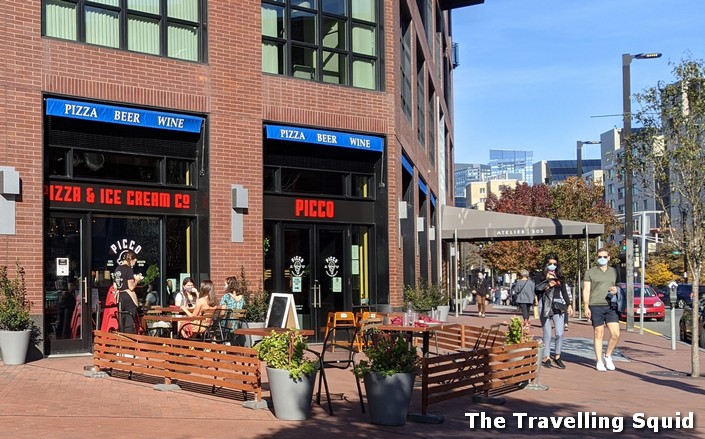 If you're looking for a place to have a casual lunch in Boston, Picco is a great place for pizza and beer. It was the recommendation of my Friend K, who spent a few years studying and working in Boston. Picco was open for outdoor and indoor dining when we visited in early November. I believe that only takeout and delivery is available during winter. When Friend A and I were there, we got an outdoor seat which was great, apart from the blinding rays of the sun. This restaurant is very popular among Bostonians, as there was a long line at about 2pm, when we left. Hope you find this review of Picco pizza and ice cream in Boston useful!
Review of Picco Pizza and Ice Cream in Boston
The Beer – Fiddlehead IPA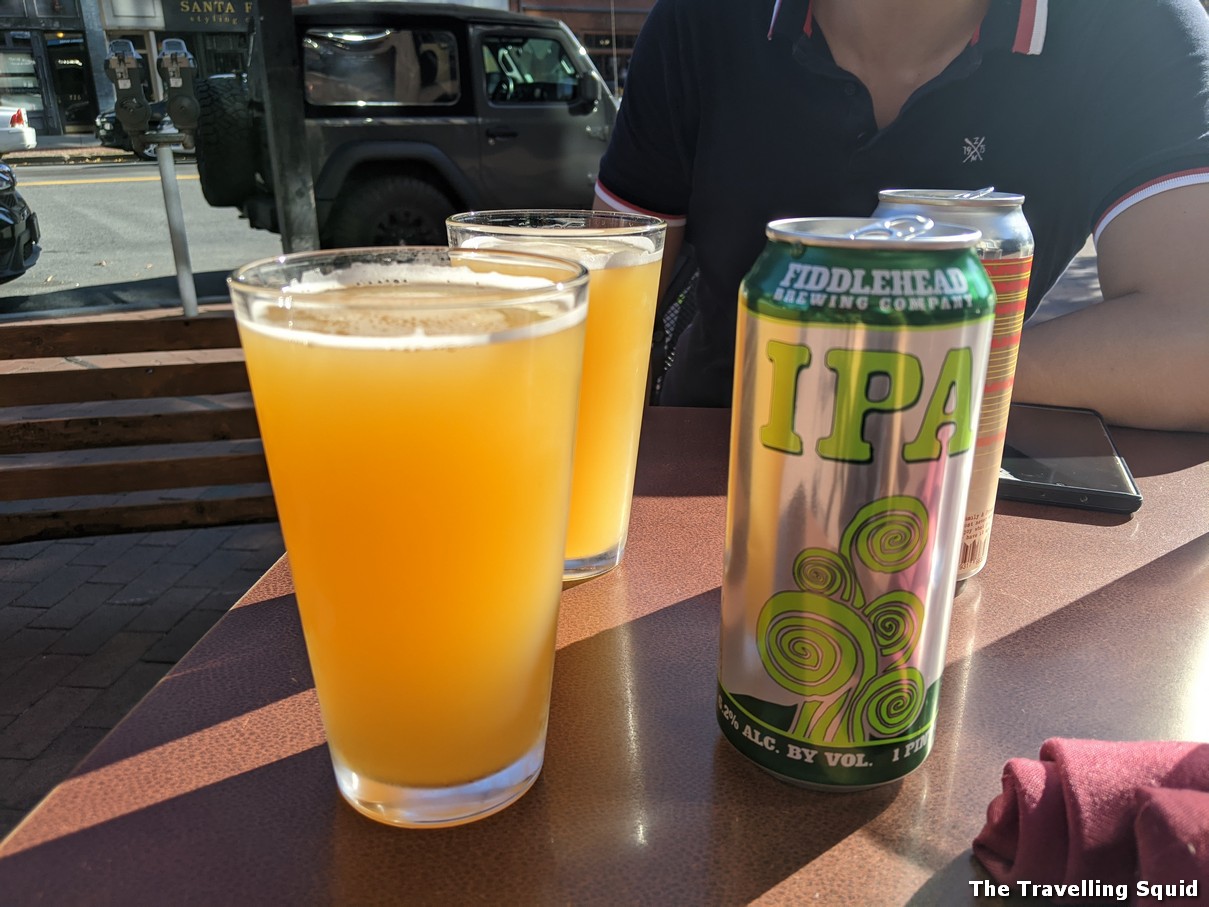 I couldn't resist and ordered an IPA from the Fiddlehead Brewing Company, which is based in Vermont. The beer was great! It was medium bodied and had just the right amount of hops – I truly enjoyed the grapefruit and orange notes in this hazy beer. It was perfect for chilling on a Sunday afternoon.
The Appetizer – Meatballs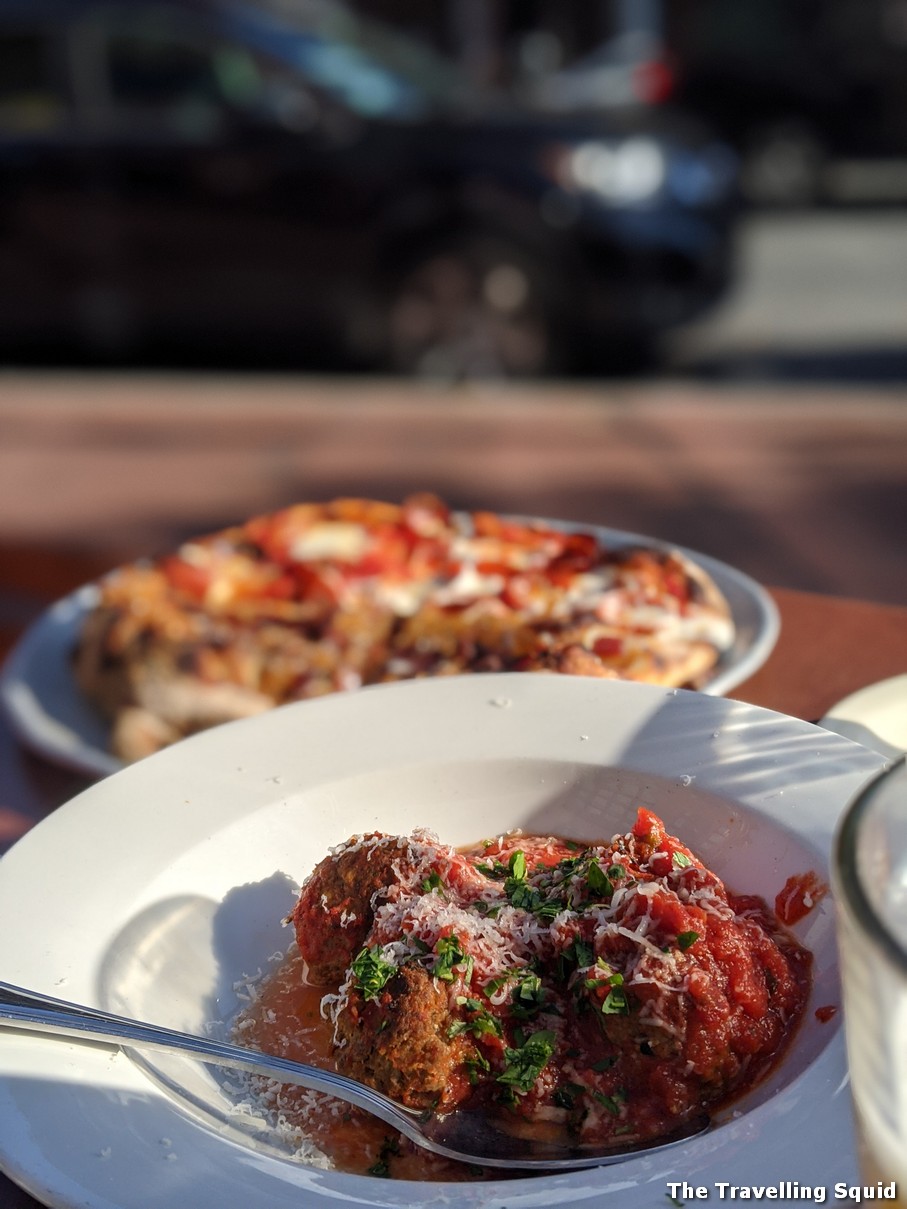 For the appetizer, we had meatballs in ragu and parmigiano reggiano, a type of Italian cheese. I absolutely loved it and was disappointed when I had finished my share of 2 meatballs.
The Pizzas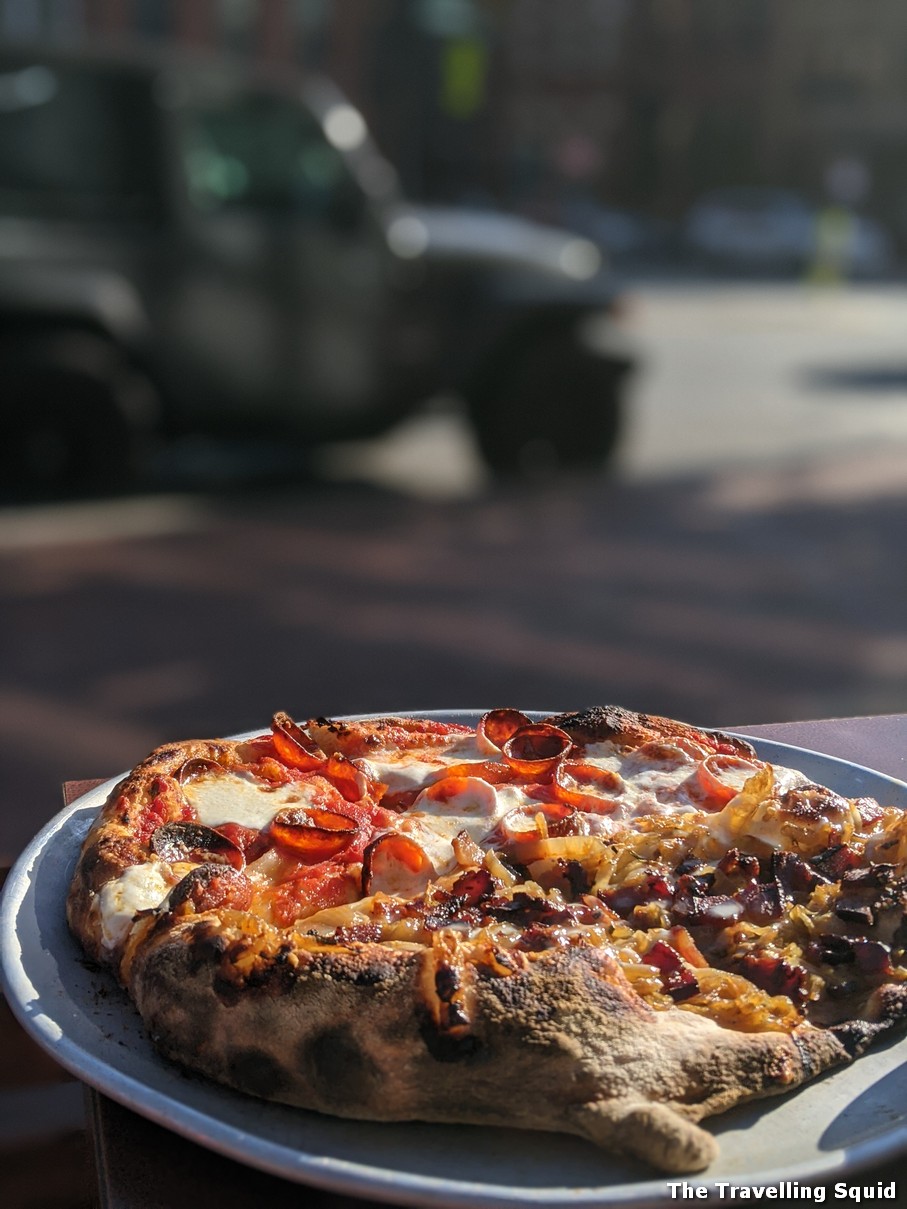 There were a variety of pizza flavours to choose from including classics like Margherita and modern flavours such as sausage fennel and ricotta. Friend A and I got a specialty half and half pizza, which included my selection of Alsatian, comprising sauteed onions, shallots, garlic, creme fraiche, bacon & gruyere, and his selection of Pepperoni which came with tomato sauce & fresh mozzarella.
For the uninitiated, Alsatian does not refer to the breed of a dog. According to Wikipedia, it is the cuisine of the Alsace region of France, which incorporates Germanic culinary traditions. The Alsation flavoured pizza, also known as Flammekueche, is traditionally made with onions, bacon and gruyere (a type of cheese).
I found the Alsatian really interesting as it was a good balance of flavours between sweet (caramelized onions) and savory (parmesan and bacon). As for the Pepperoni, it was always nice to have something familiar. As for the dough, I examined the crust and the back of the pizza, and there was leopard spotting! This shows that the fermentation process is quite robust – as long as 2 days according to a review by Lonely Planet.
The Dessert – A Dark Chocolate Brownie Sundae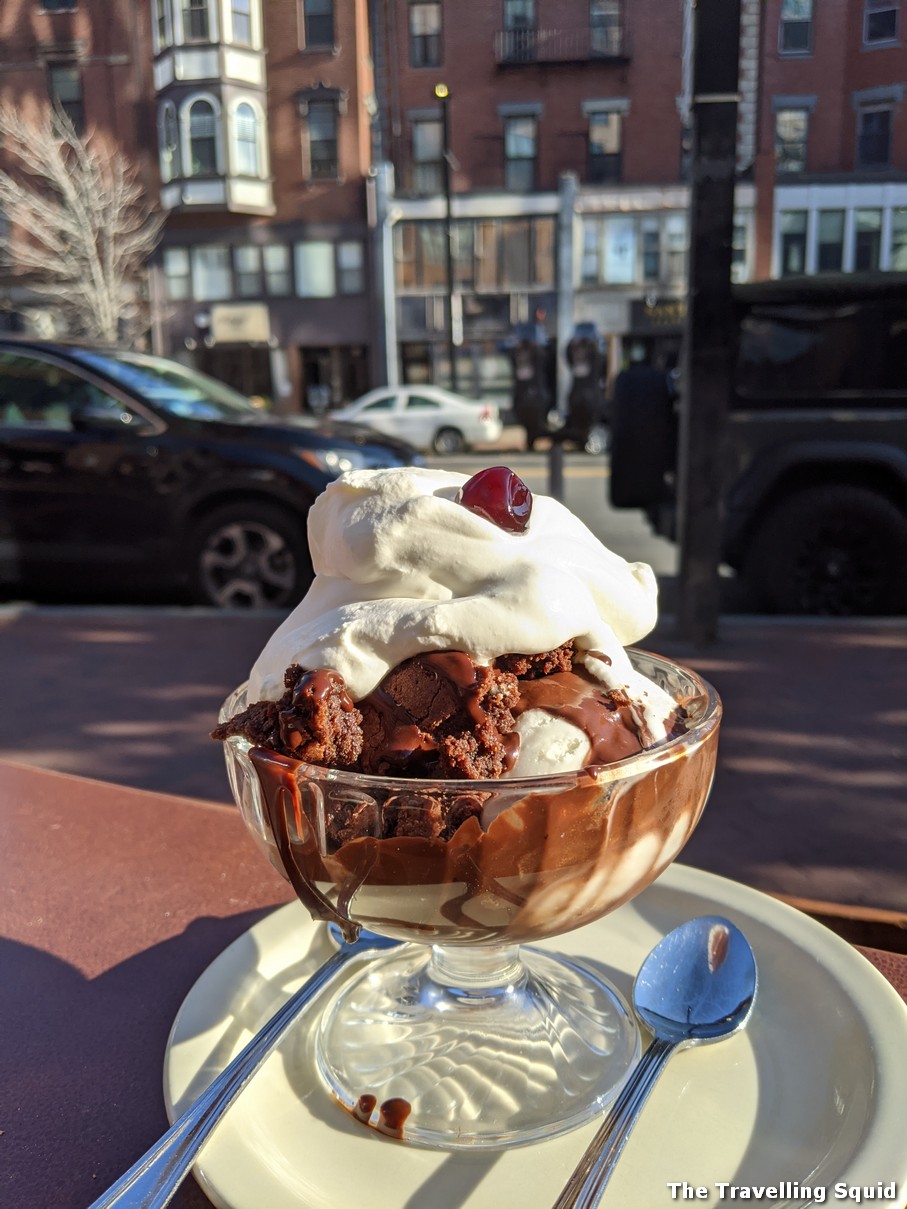 The sundae we ordered came with chocolate sauce, whipped cream and a cherry on top. I was glad we ordered vanilla ice-cream as anything else would have been too rich. It was pretty good, though I might have preferred having a special ice-cream flavour on its own. Till next time!
The Travelling Squid's Take – Review of Picco Pizza and Ice Cream in Boston
We spent about US$28 per person including tips. I thought it was pretty worth it given that we had a beer, food and dessert. The meatballs and pizza were excellent, and the beer complemented the meal really well. I found the sundae a tad rich, but the ice-cream was good. If I were to return, I'll definitely go for the pizza and meatballs. Highly recommended!
(If you're feeling guilty thereafter and would like to burn off some calories, do head on to the Charles River Esplanade for a run!)
***
Review of Picco Pizza and Ice Cream in Boston
Check out the menu here.
Website: https://piccoboston.com/
Opening hours: 11am – 9pm (Only takeout and delivery available this winter)
Phone number: (617) 927-0066
Address: 513 Tremont St, Boston, MA 02116
Opening hours:

Sunday – Thursday: 11am – 9pm
Friday – Saturday: 11am – 10pm