Recommended: A running route along Charles River Esplanade in Boston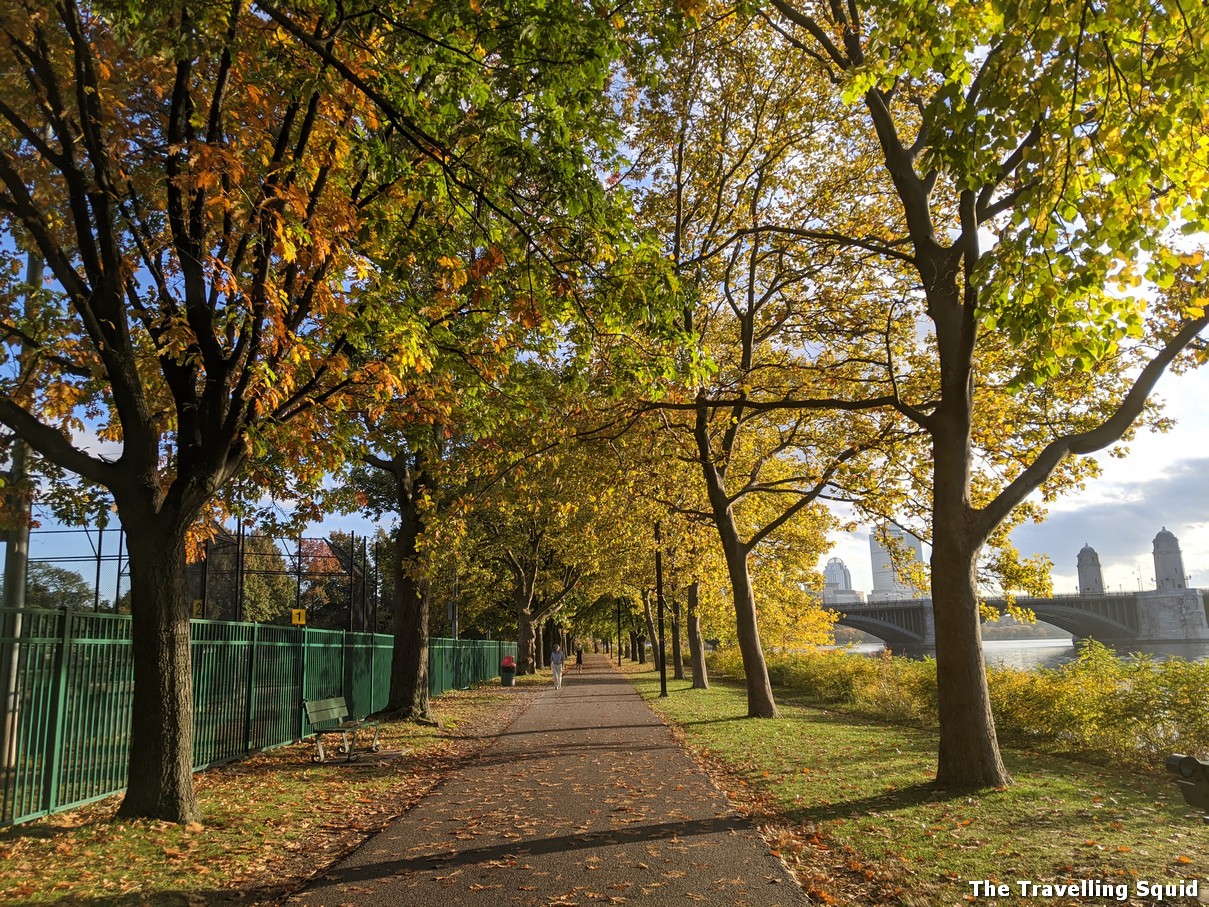 If you live in Cambridge or Boston, I would like to recommend a running route along Charles River Esplanade in Boston. The total distance is about 6km (3.8 miles) and it starts and ends from the Harvard Bridge on the Cambridge side. I like this route for a number of reasons – the scenery is great, there are plenty of other runners so there's an incentive to run faster and the terrain varies but not in a difficult way. That said, do check the weather forecast before heading out, as the winds can get pretty strong.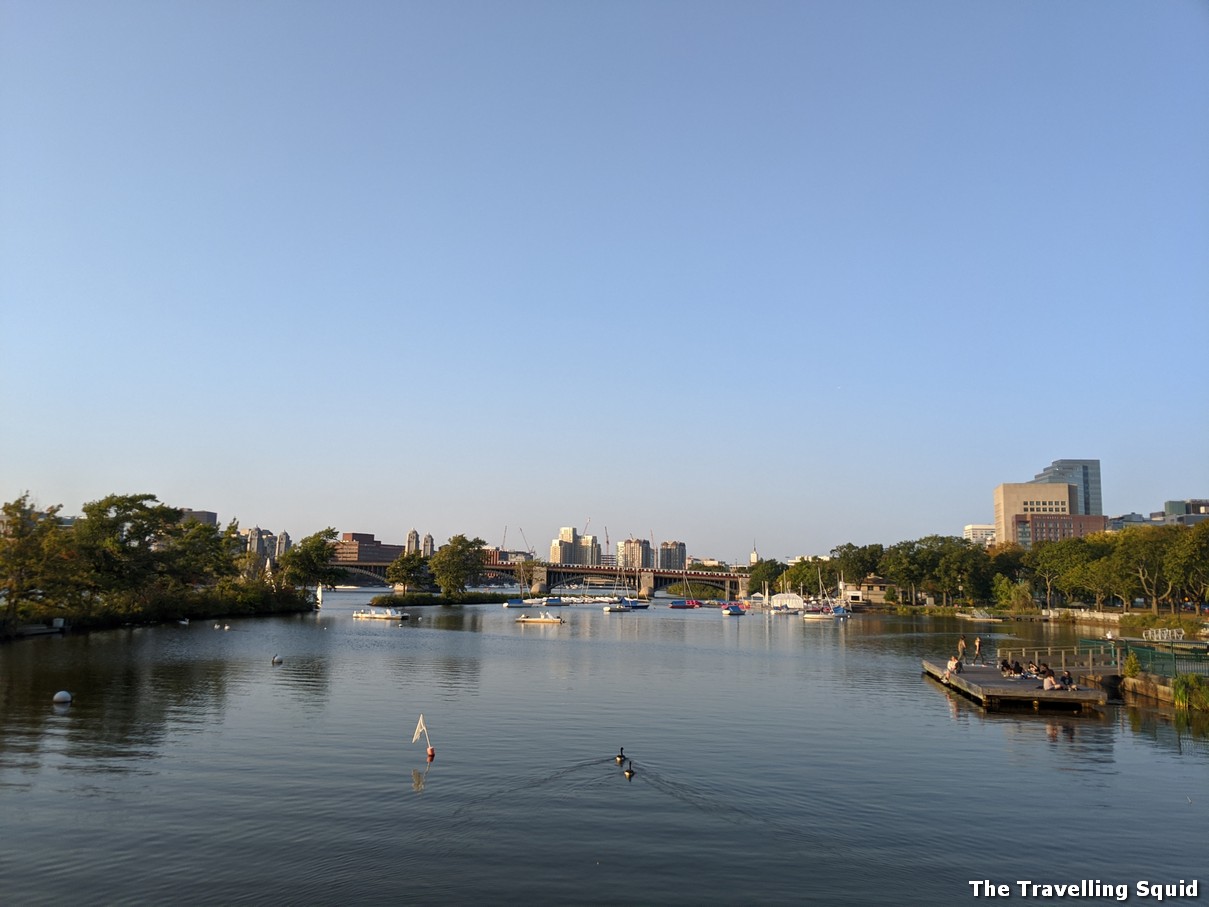 A suggested running route along Charles River Esplanade in Boston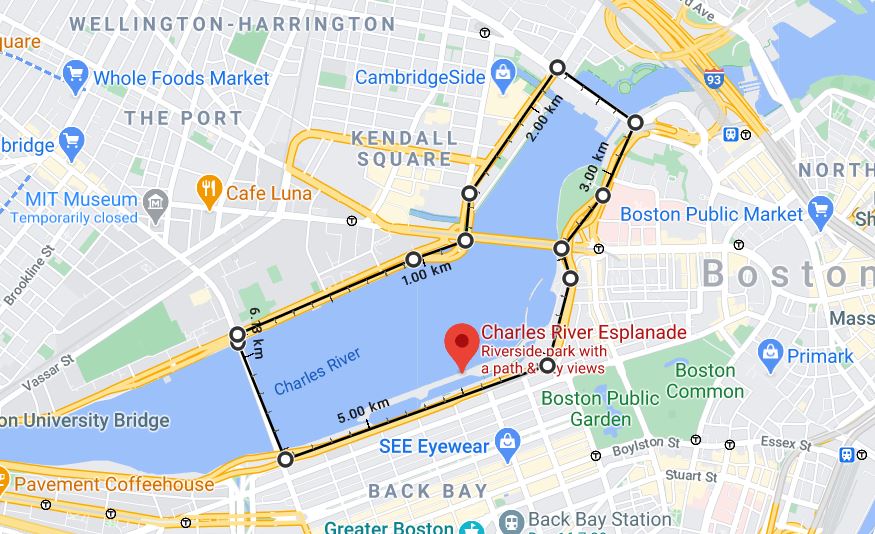 The route starts from the Harvard Bridge on the Cambridge side, where you follow the trail which passes under the Longfellow Bridge, all the way to the end, where you make a right turn to reach the Museum of Science. Continue to further and make a right at the junction and continue along the path along Charles River. The route ends when you cross over the Harvard Bridge, back into Cambridge. The start and end point can vary depending where you are, and you can extend your run along Memorial Drive to the Boston University Bridge if you prefer to cover a longer distance.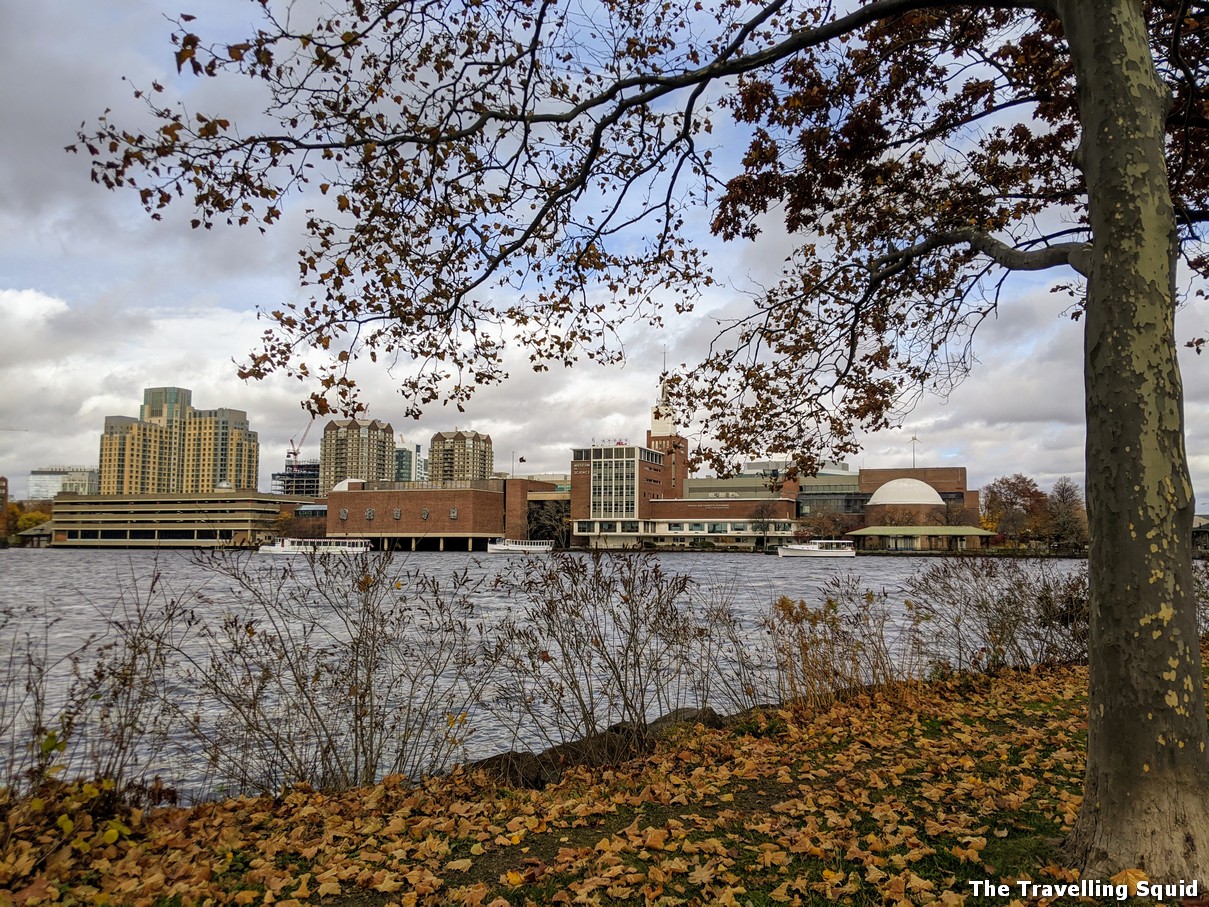 Pros:
1. Great Scenery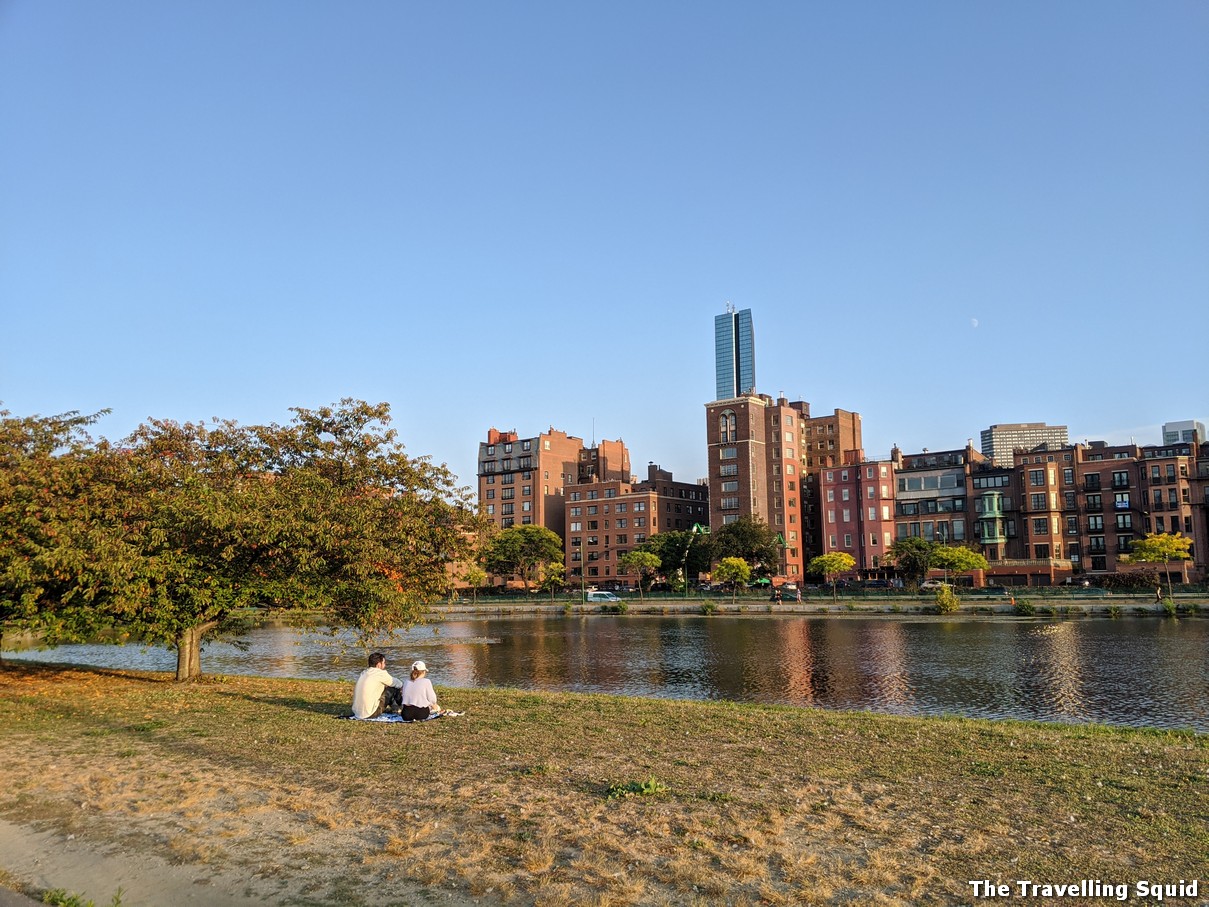 I absolutely fell in love with the scenery while running along this path. My favourite moments were during the fall, where the trees took turns to change colour. There were also yachts, statues, boats and ducks to check out along the way.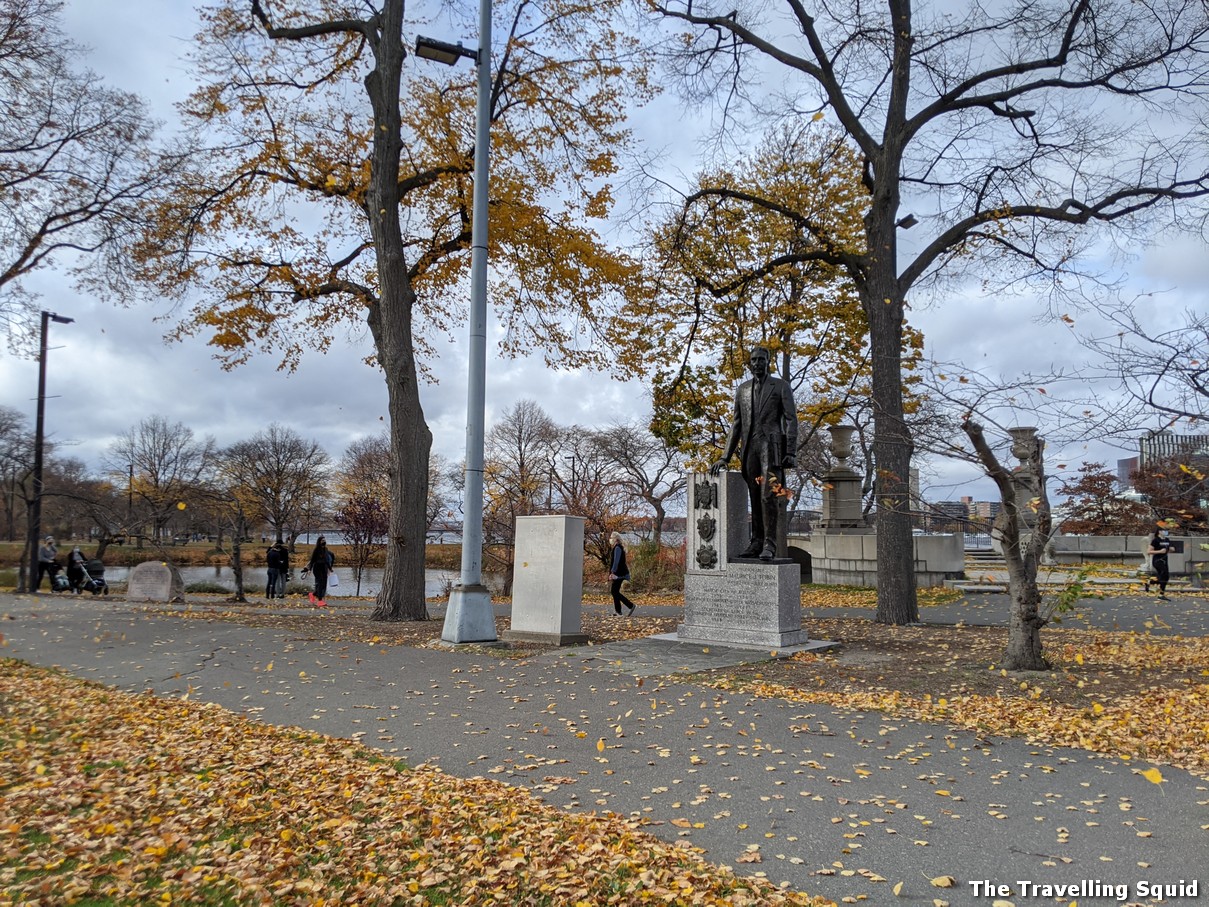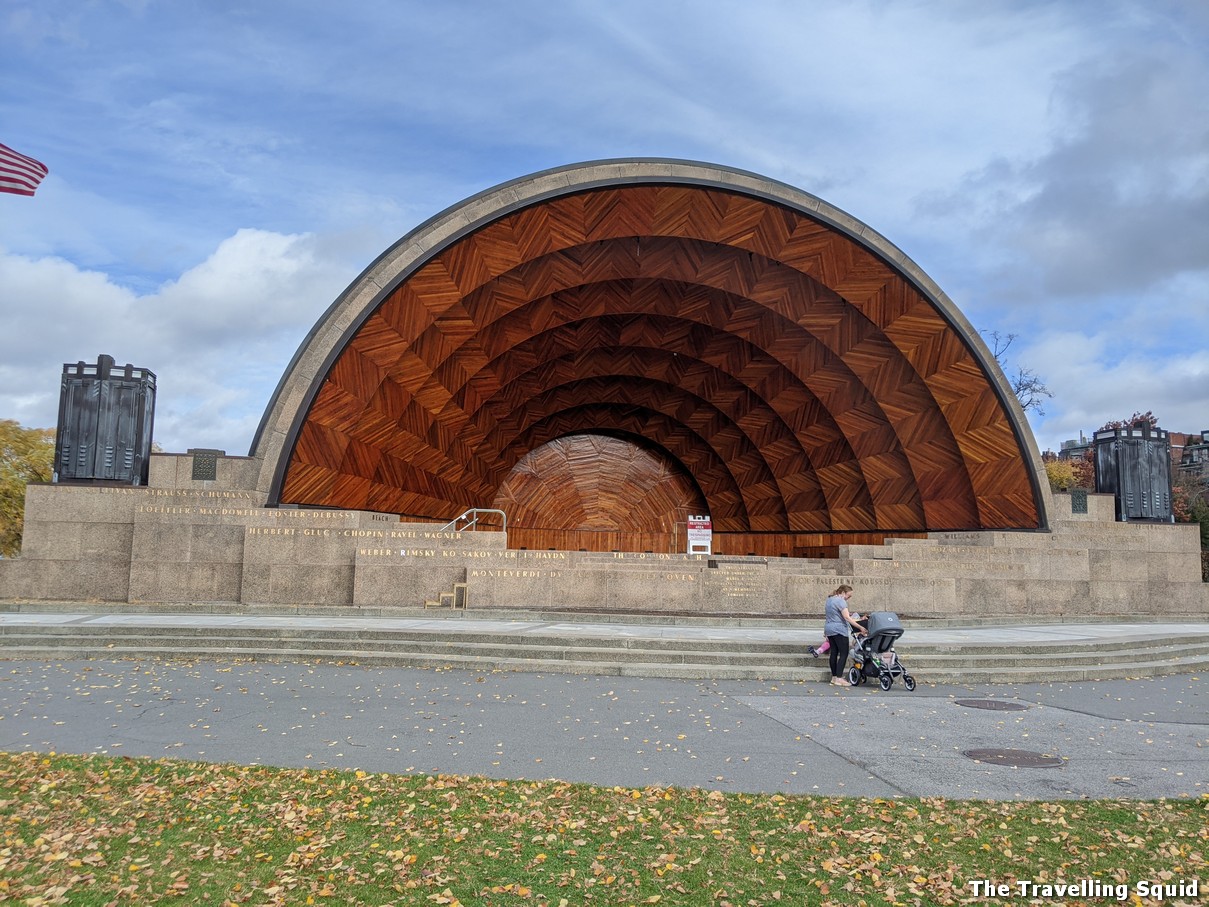 2. Competition is strong!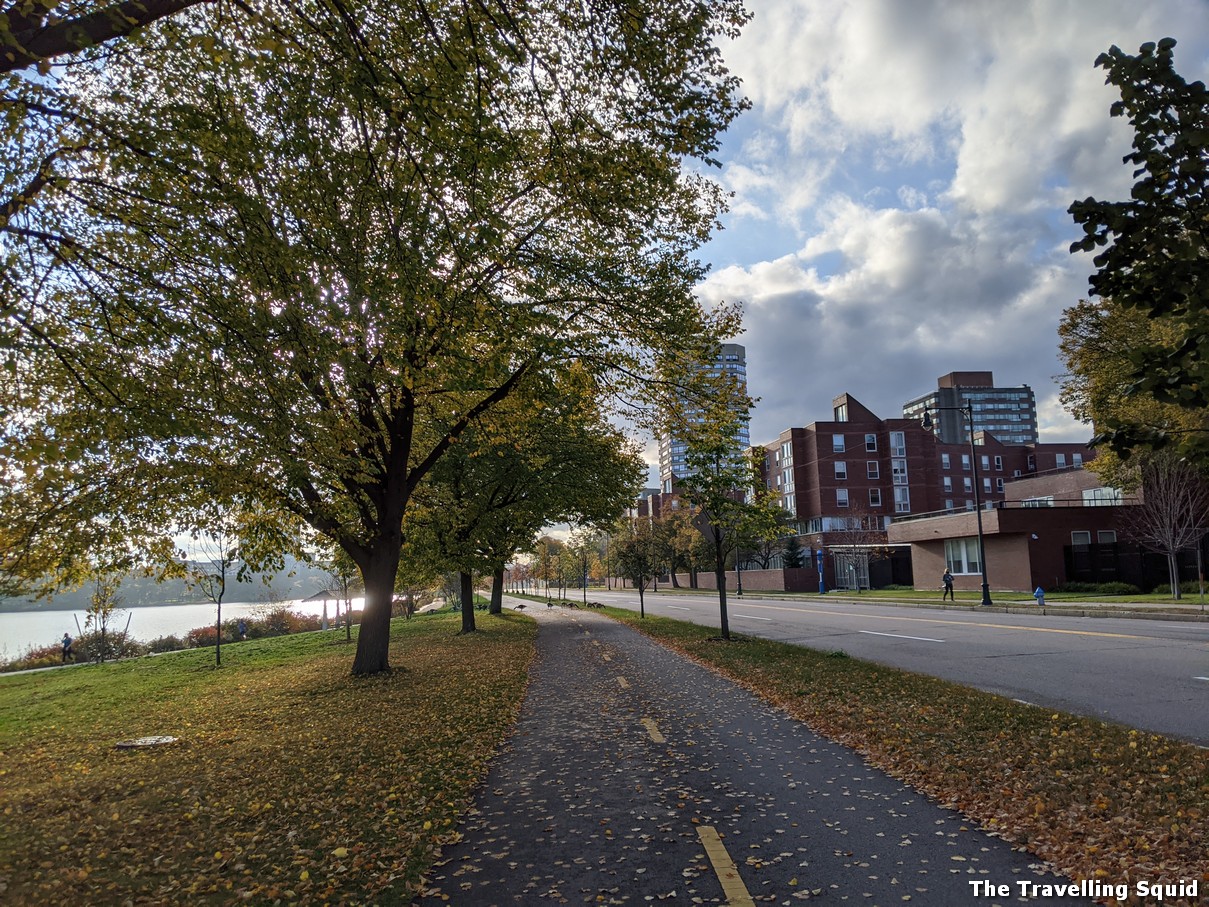 In Singapore, I could easily outrun most park-goers (except for avid runners). I perceived myself to be the top 80 percentile. But since coming here, I have fallen to the bottom 20 percentile. It was a tad disappointing at the start, but I've since used that to motivate myself and I've gotten better :). But yes, there's still a lot of room for improvement, especially running in a city known for its marathon culture.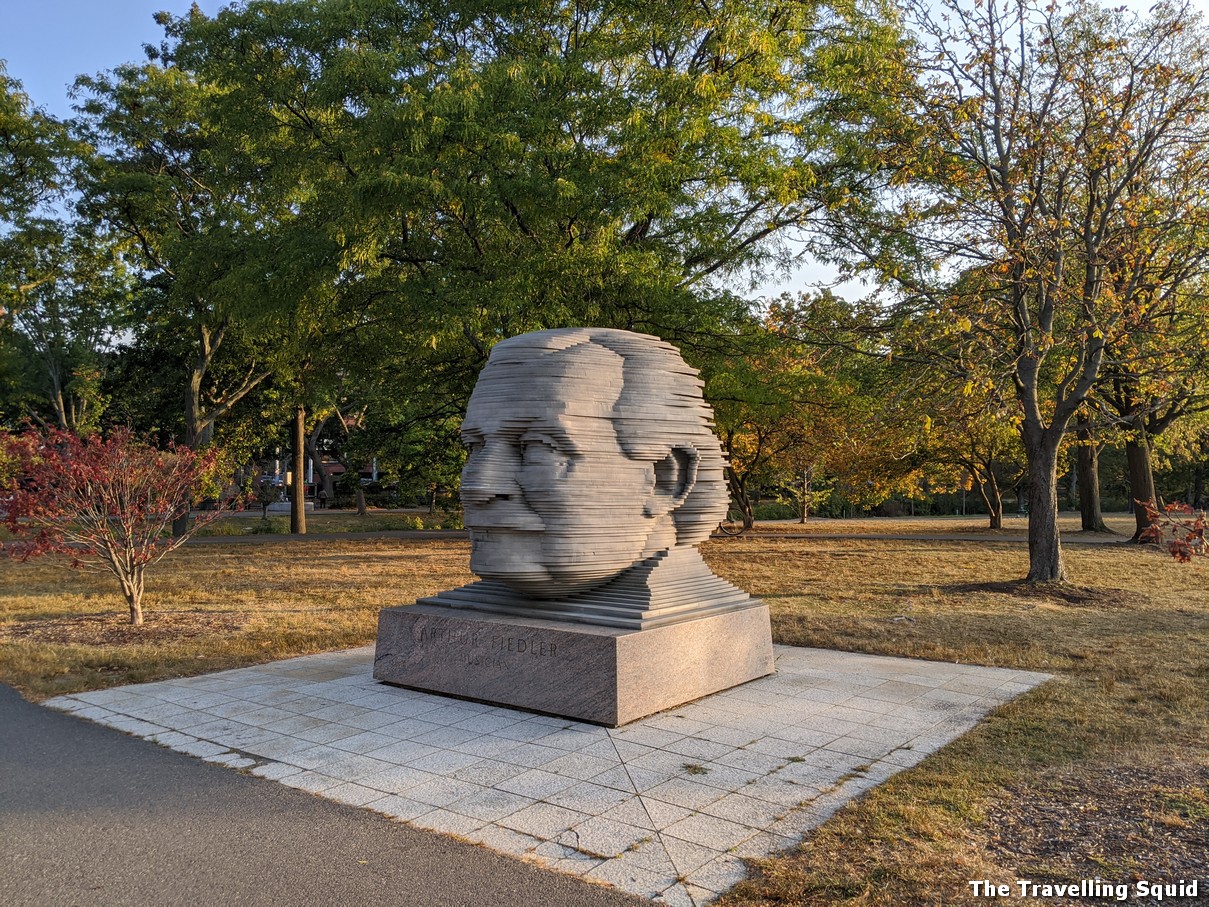 3. Terrain varies a fair bit/ Markings on the Harvard Bridge
While most of this path is flat, there are areas which have slopes and that introduces added difficulty during the run. I found it a real challenge running up the slopes of bridges/ ramp up the Harvard Bridge especially close to the end of the run, when most of my energy reserves were almost depleted. I would say that if you prefer to do proper trail running with more changes in terrain, heading to the reservations/ state forests would be a good idea.
I also like the markings on the Harvard Bridge to tell me the distance left in the run, as for some reason, it can occasionally feel like it's never ending. The Harvard Bridge is about 600m/ 660 yards.
Cons:
1. Winds can be strong – check the weather forecast before heading out
Unlike running along paths in between buildings, the winds can be very strong especially if you're running along the Charles River. I recalled that it was a bright and sunny day, and I was running along Memorial Drive. I recalled seeing very few people running, and found it a tad strange as there would be usually a group of runners when the sun is out. Later did I realise that the winds were going at about 30km/h, and not only was my hair smacking down on my face, it was incredibly cold and at times I felt I was running but not moving at all due to the wind resistance. Some part of me just wanted to call an Uber to get out of the park, but I persisted. I ended up achieving my second fastest run speed, I'm guessing due to the need for 'survival' so to speak.
Do take note that the reflection and glare from the sun can also be quite intense – bring a cap or a pair of sunglasses if you need to.
2. Duck poo along Memorial Drive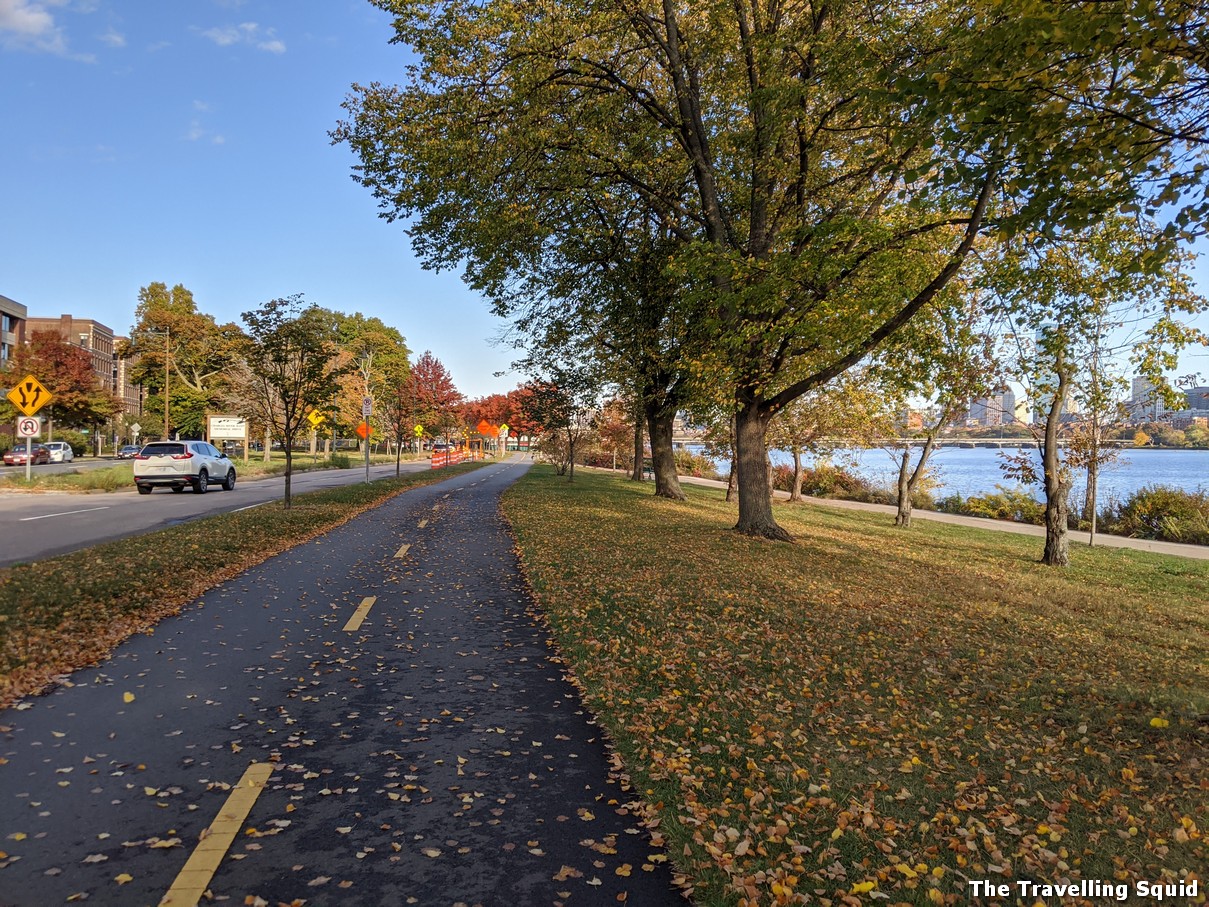 To be fair, this happens closer to where I live, but I have spent a good part of my run leaping over duck poo, which happens when the ducks are fed. It's just a bit of annoyance, especially when I think about having to bring back shoes with poop to my carpeted apartment. That said, this is nothing but a tiny hiccup during my run.
The Travelling Squid's Take on the running route along Charles River Esplanade in Boston
Charles River Esplanade has been a great escape for me especially during COVID times. There aren't too many people during the weekdays and most wear masks, even when exercising. In addition, I've been to other parks in Boston and I'd say this has got to be one of the best running paths. It's also a great spot just to take a go for a walk, chill and take in the Charles River. Enjoy!
***
For more on the Charles River Esplanade in Boston…