5 places to visit in Marthas Vineyard and how to get there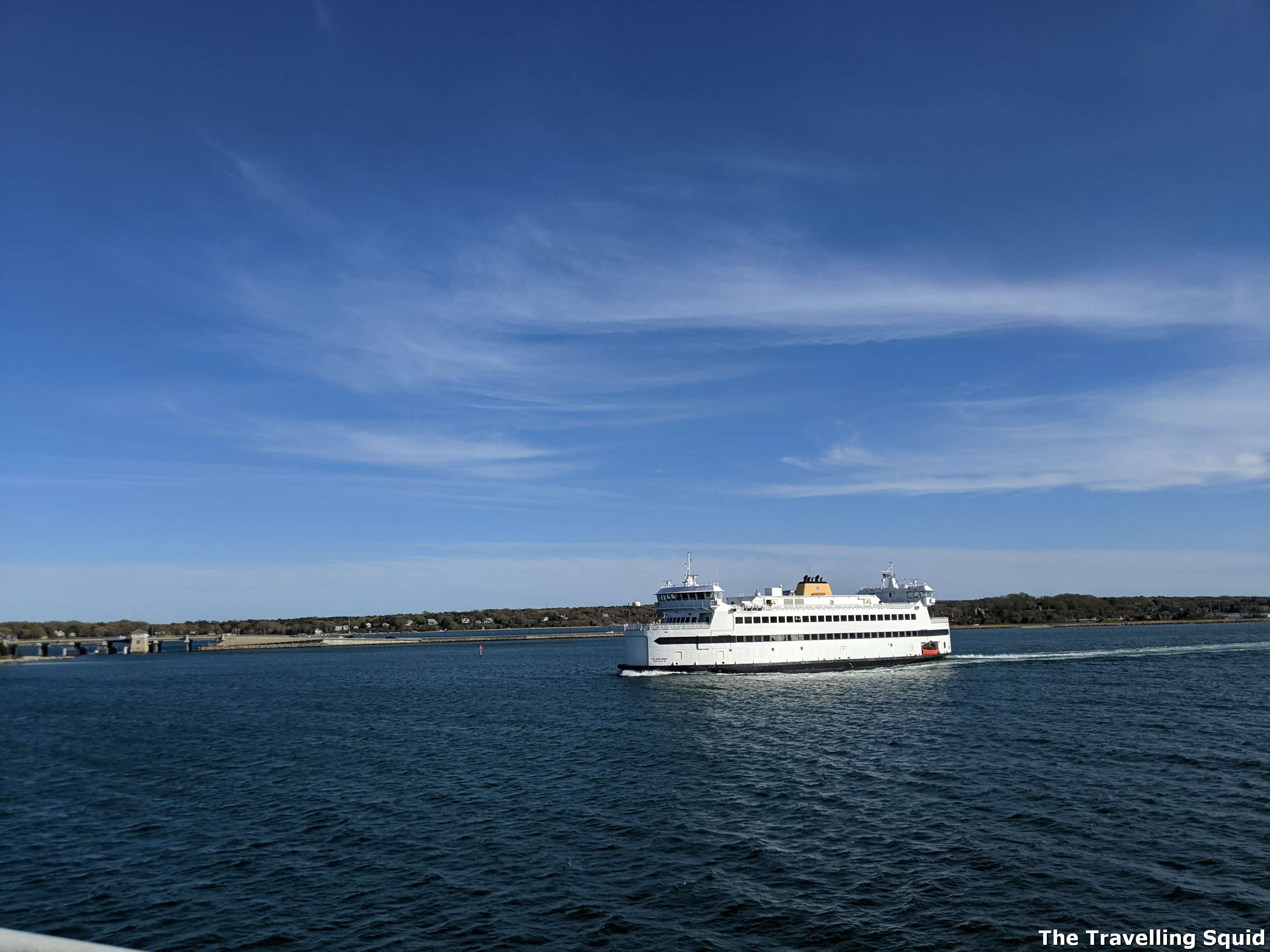 Martha's Vineyard was one of the last trips I took with friends while living in Massachusetts, and it was great. Just putting it out there, if you, like me, think that there's going to be a stroll through the grounds of a winery with plenty of wine appreciation sessions going on, you will be disappointed. Martha's Vineyard is the name of an island located on the south of Cape Cod and is known to be a popular summer vacation destination. It makes for a really relaxing trip once you get there, but the commute there involves taking note of the ferry schedule. Here are 5 places to visit in Marthas Vineyard and how to get there.
Getting to Martha's Vineyard
From Cambridge Massachusetts, it takes about 2 hours to get to Woods Hole, where the ferry terminal is. From there, you'd need to take a ferry to get you to the island of Martha's Vineyard. Visit The Steamship Authority's website for the latest ferry schedule. The ferry departs every 1hr 15 mins, so it's good if you plan in advance when you'd like to arrive at Woods Hole, and give some allowance for traffic. It's also best to make a ferry ticket reservation in advance especially if you're driving. We did not make a reservation and were asked to wait at Lane 9. It's for cars without reservation and we did make it on the second ferry which arrived after we got to the terminal. I believe Lane 9 is for cars to embark on the ferry when there's excess capacity.
Once you've parked your car, you'll be able to head to the upper decks. It's pretty windy so be prepared to be literally blown away, especially if you're at the front of the ferry.
5 places to visit in Marthas Vineyard
Island Alpaca Company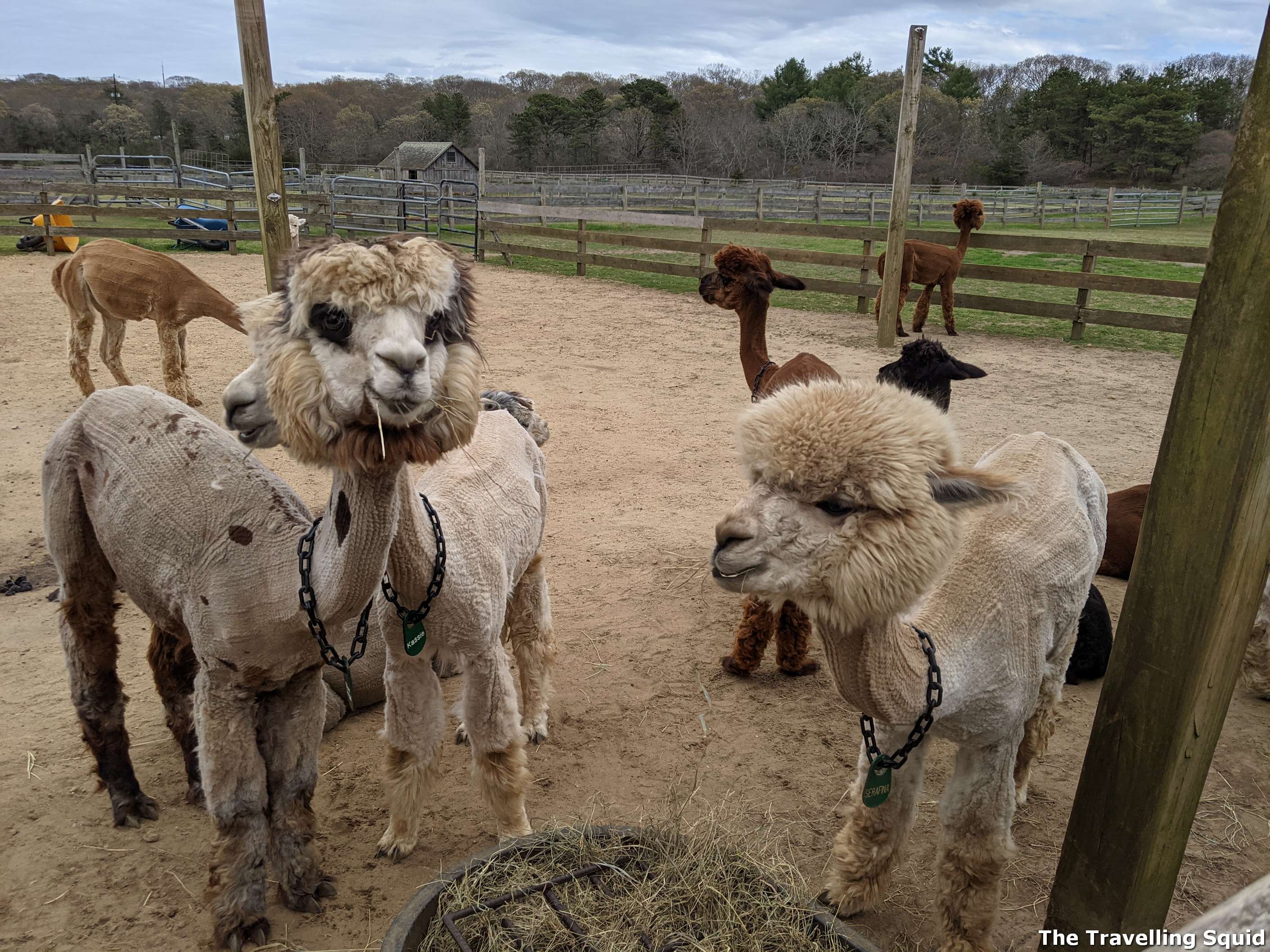 I'd recommend that you visit the Island Alpaca Company, to see the alpacas! They're really cute and make great photos. Entry to the farm is free and you can linger to take as many photos as you would like. That aside, there's also plenty of alpaca merchandise on sale. Did you know that most alpacas in the US are born and bred in the same country? Apparently LATAM no longer exports alpacas to the US, so most of the alpacas you see in farms today are native to the US. Alpacas can thrive in warm climates too – according to the staff, there are a number of Alpaca farms in Florida too.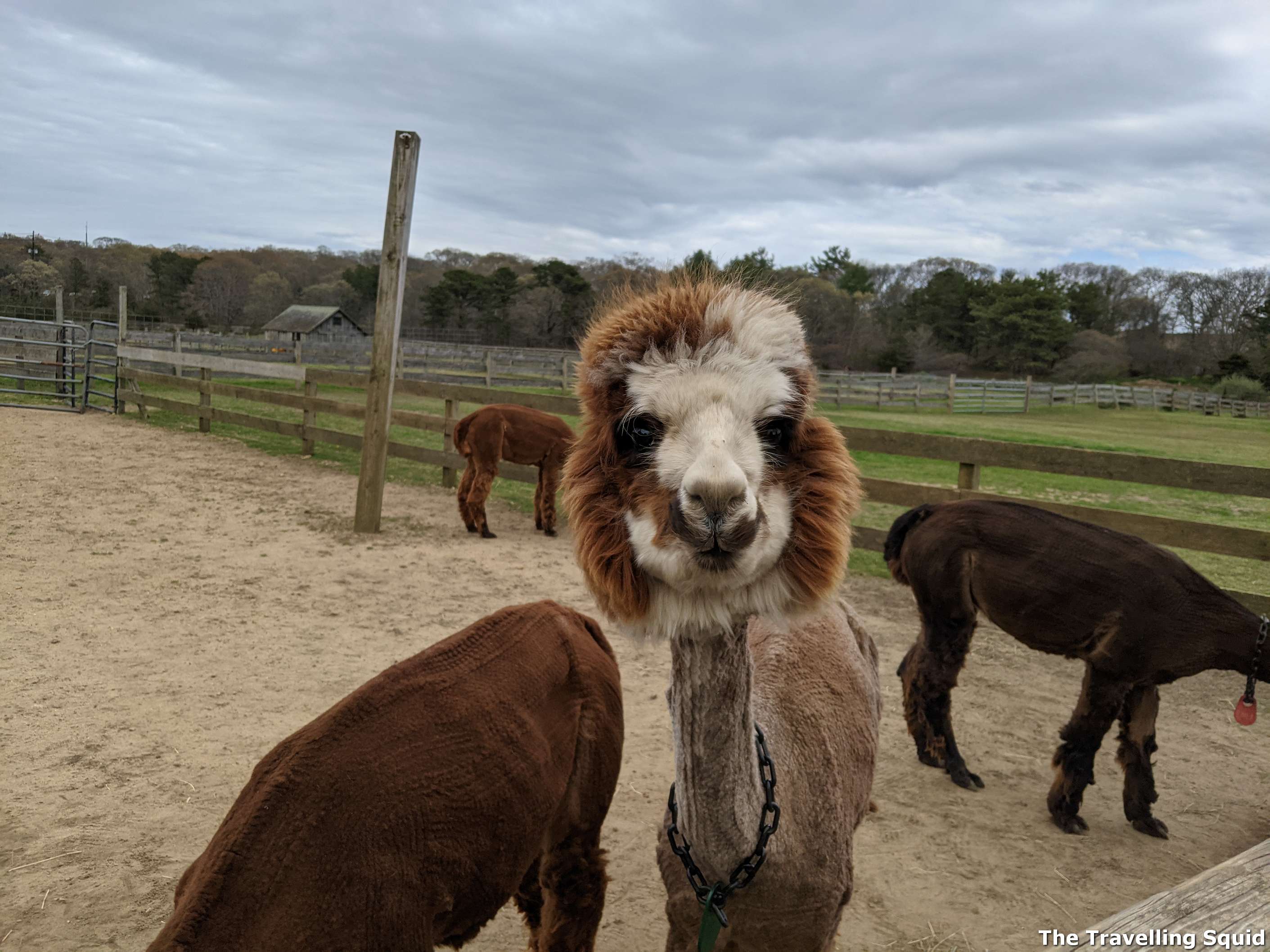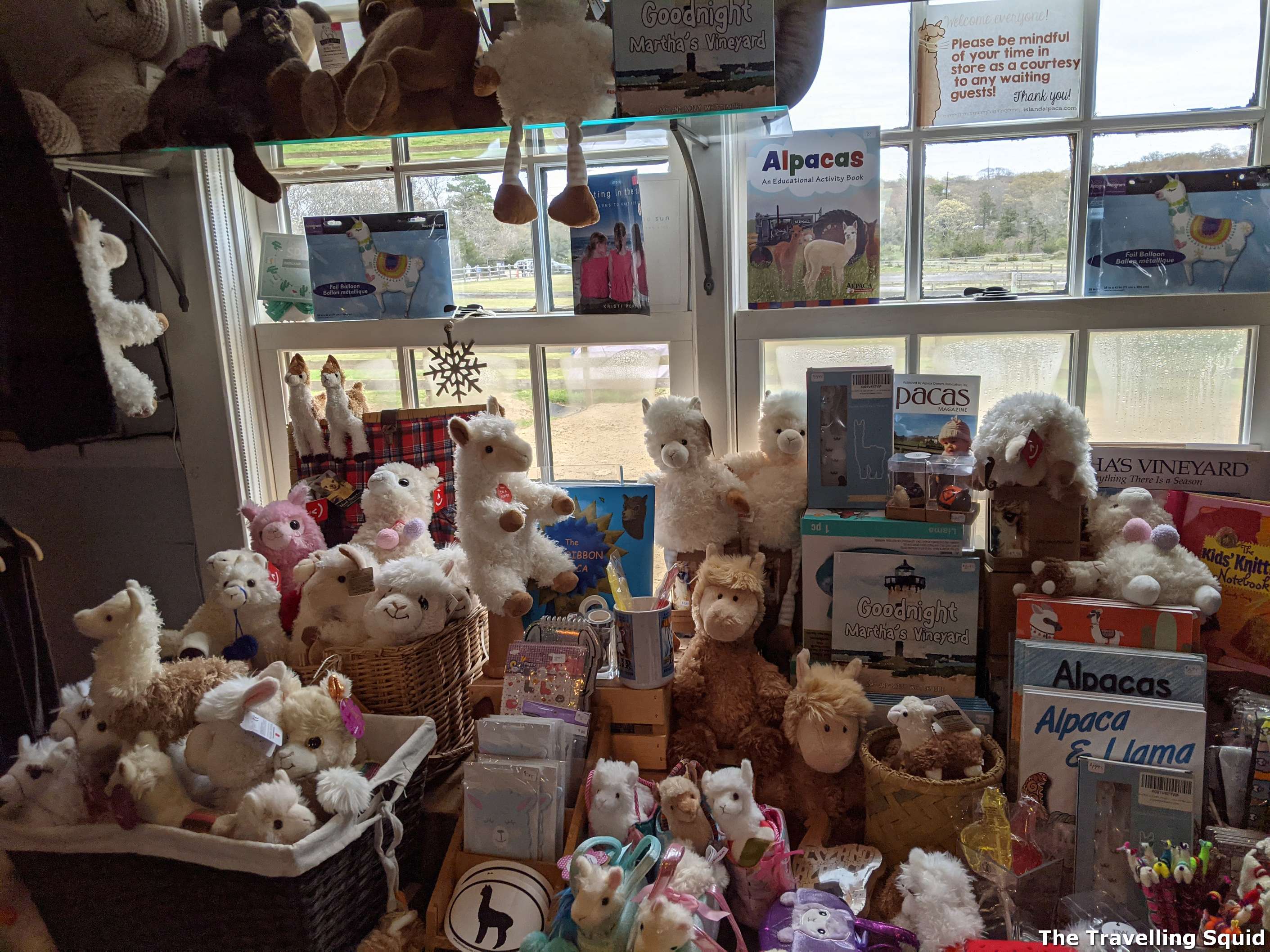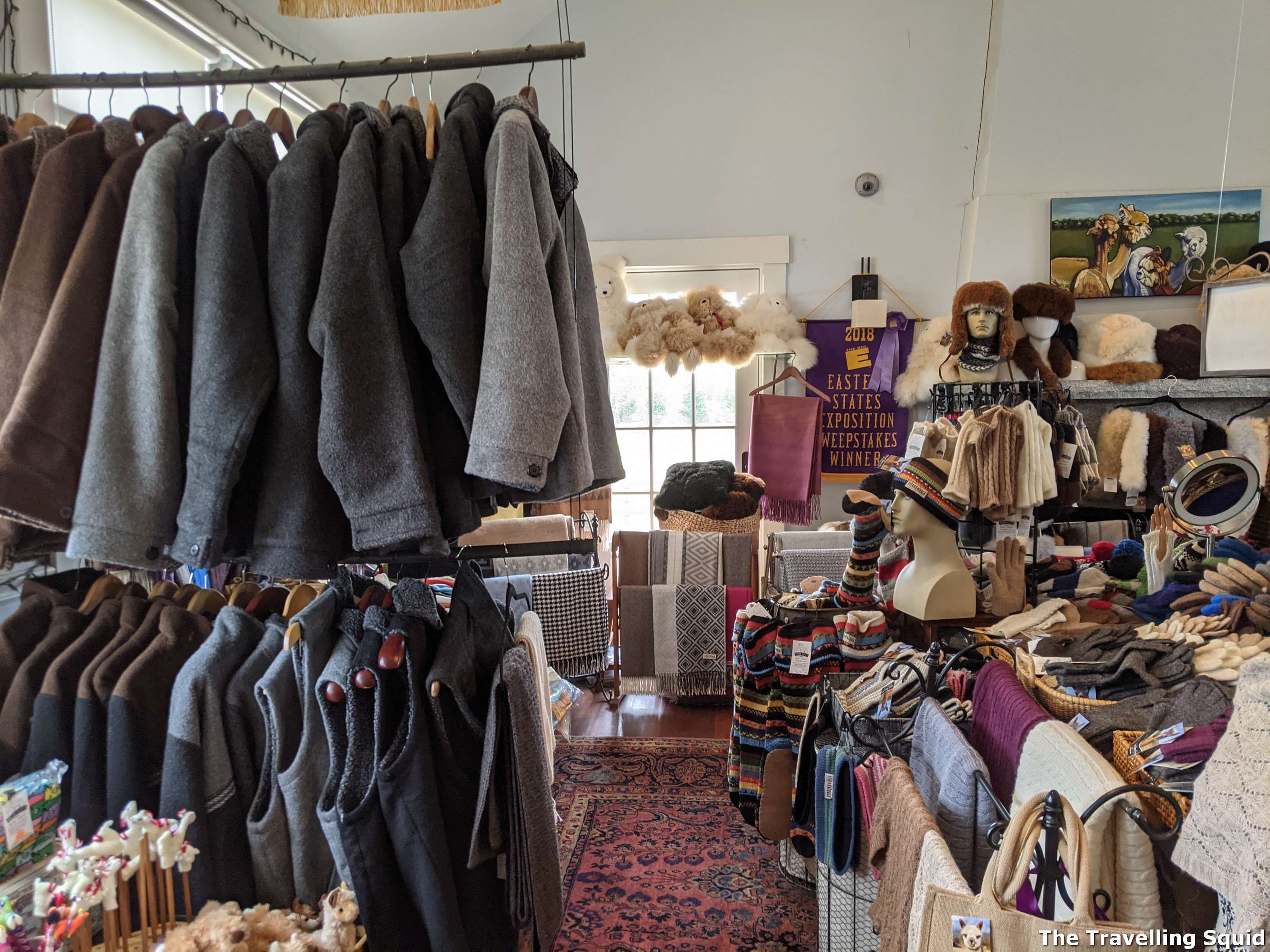 Lighthouse Beach at Edgartown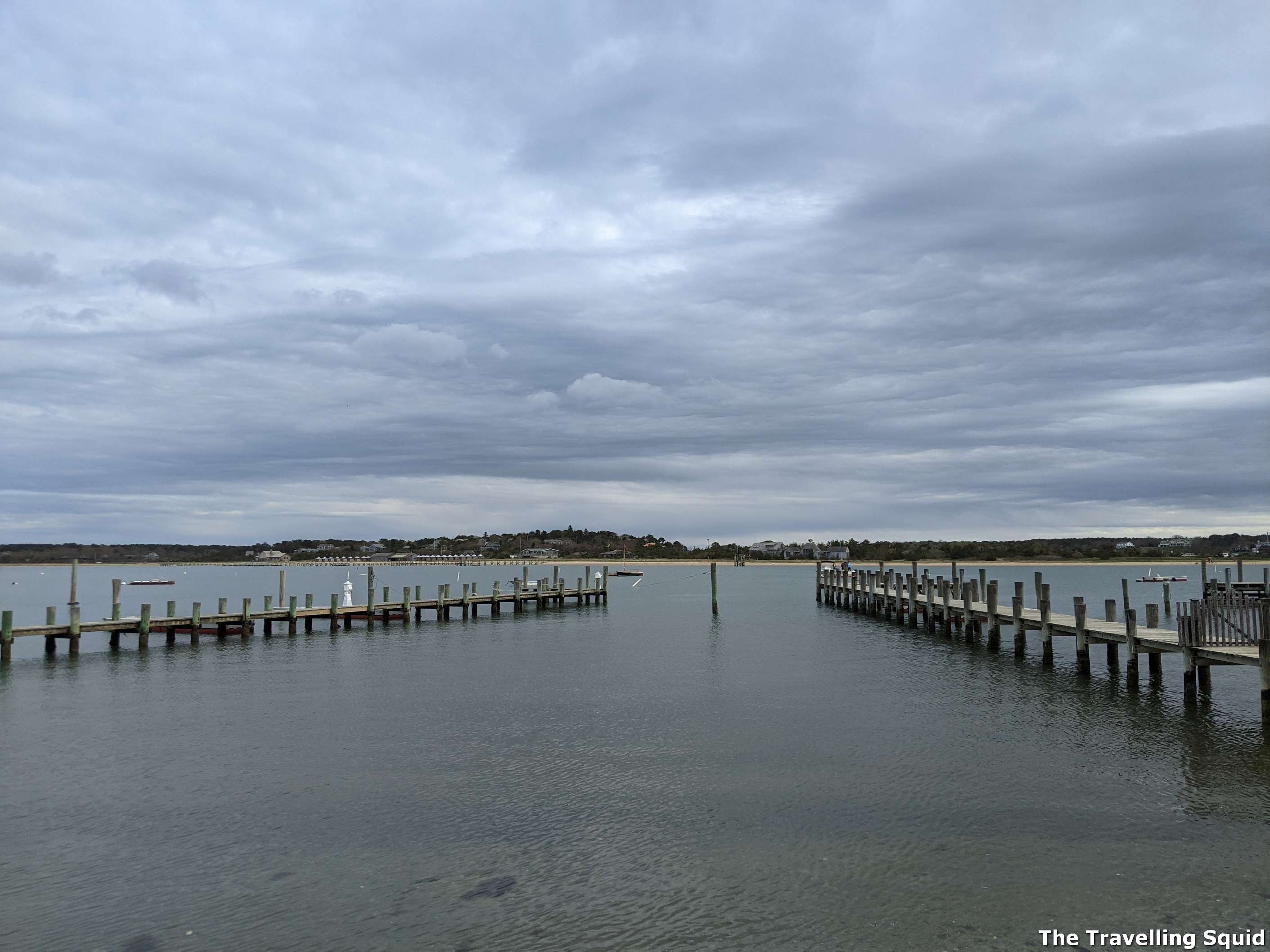 The Lighthouse Beach at Edgartown is probably my favourite place in Martha's Vineyard. The lighthouse was pretty cool, but apart from that there was a serene, calm and tranquil quality about this place. I think it has a slight resemblance to Lake Toba in Sumatra, a place I visited many years ago. Both destinations had clear water, a blue sky and were very quiet, almost devoid of tourists. I would say that it's quite a special feeling when a place reminds you of another, especially when both places are located at different ends of the world.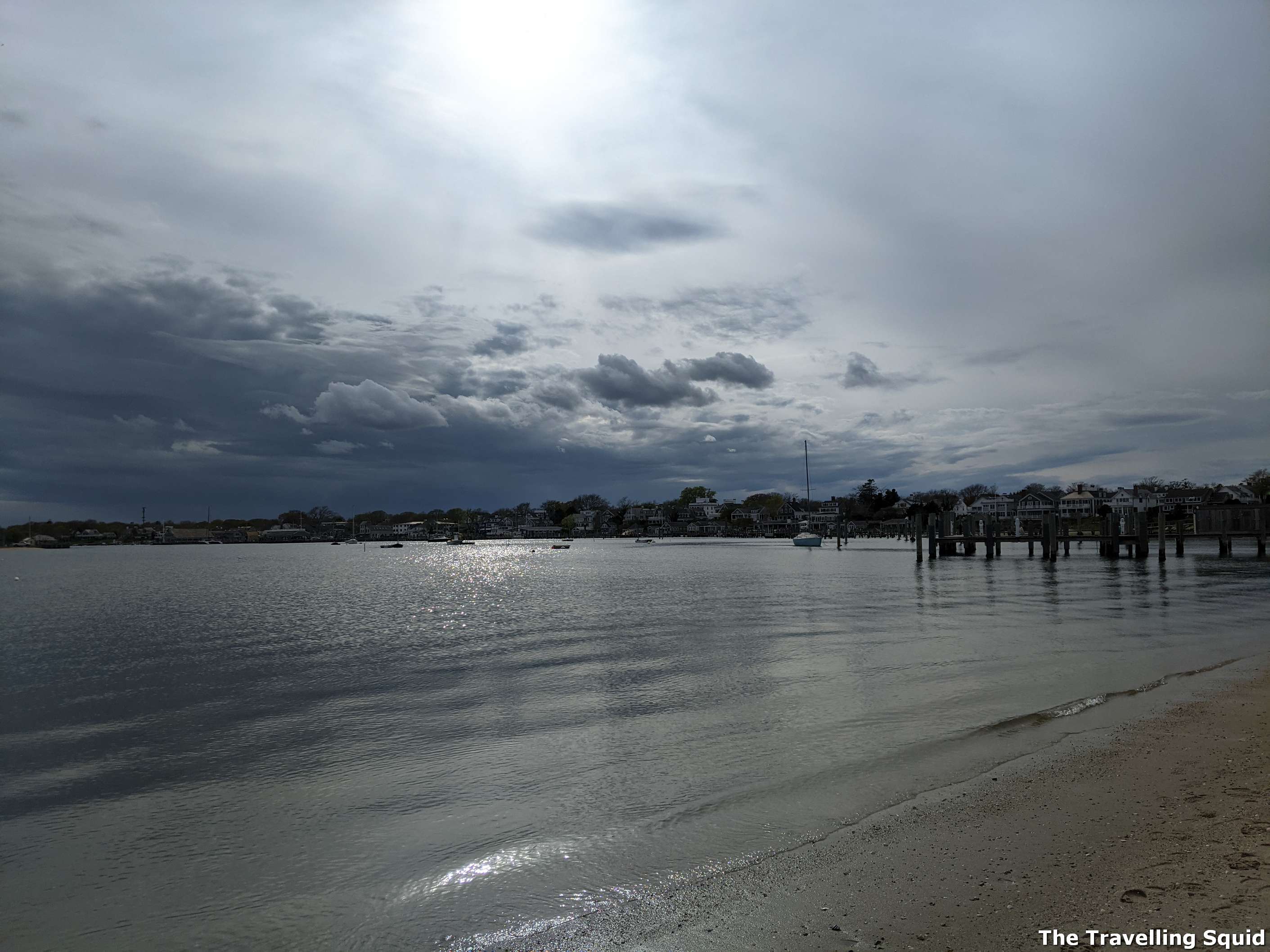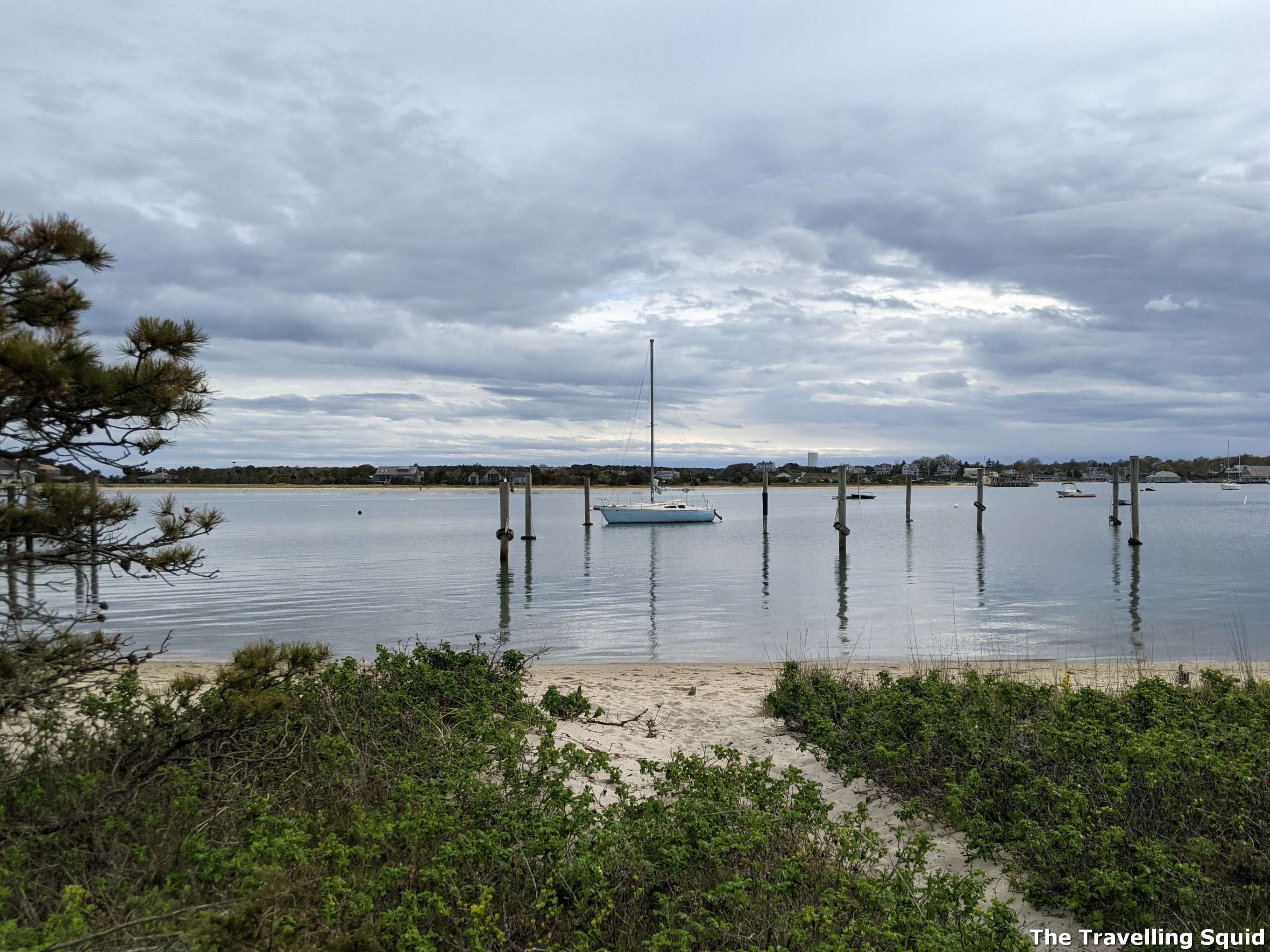 Aquinnah Cliffs Overlook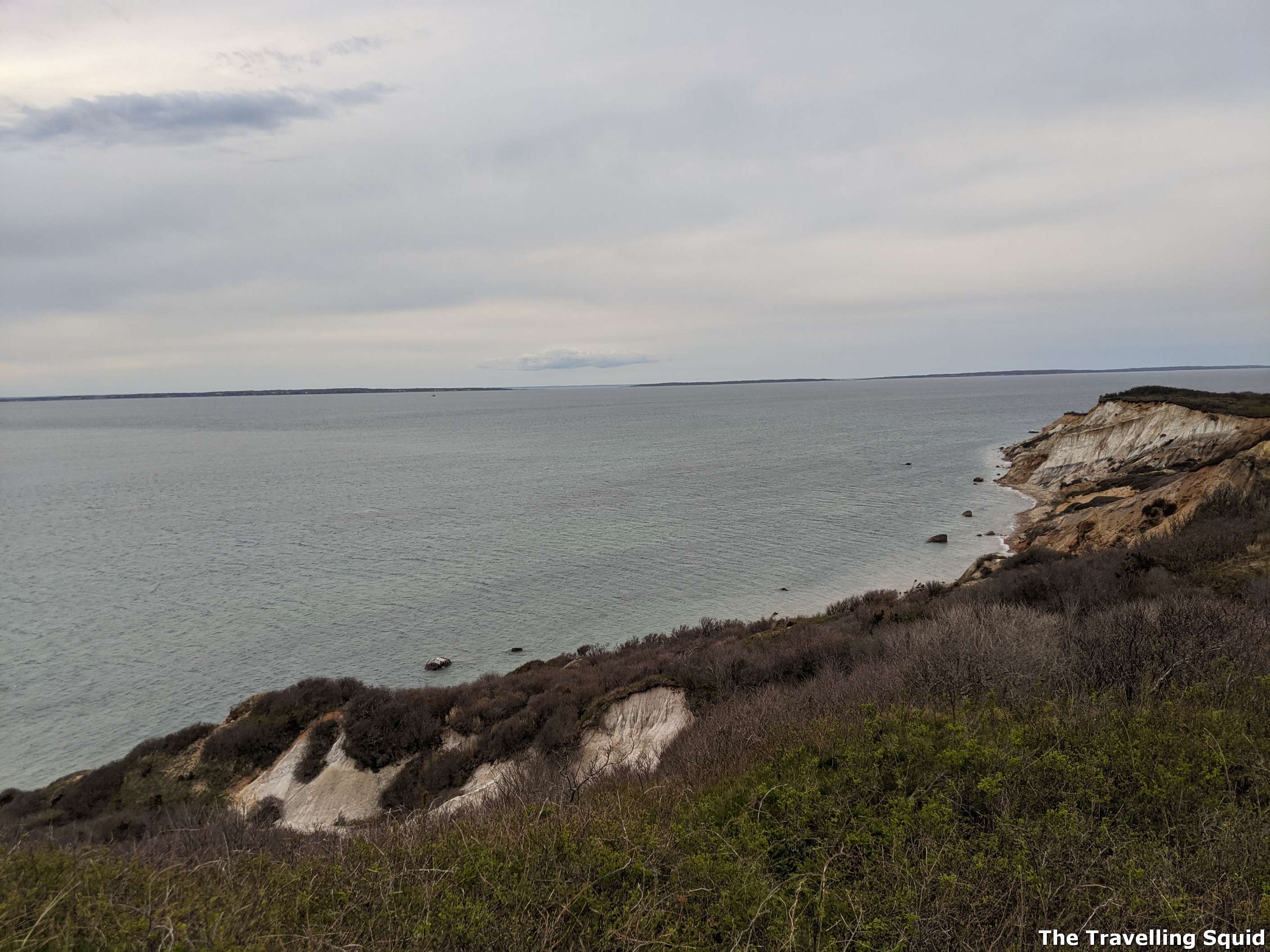 My only memory of the Aquinnah Cliffs is that it was freezing cold. It was in May (late spring) but it was chilly and the winds were going at about 20-30km/h. If not for the overcast sky, the cliffs would have looked great with waters of the Atlantic Ocean hitting its shore. Do visit when the weather is better. There is also an aged lighthouse nearby, if you're into taking pictures of that.
Martha's Vineyard Gingerbread Houses at Oak Bluffs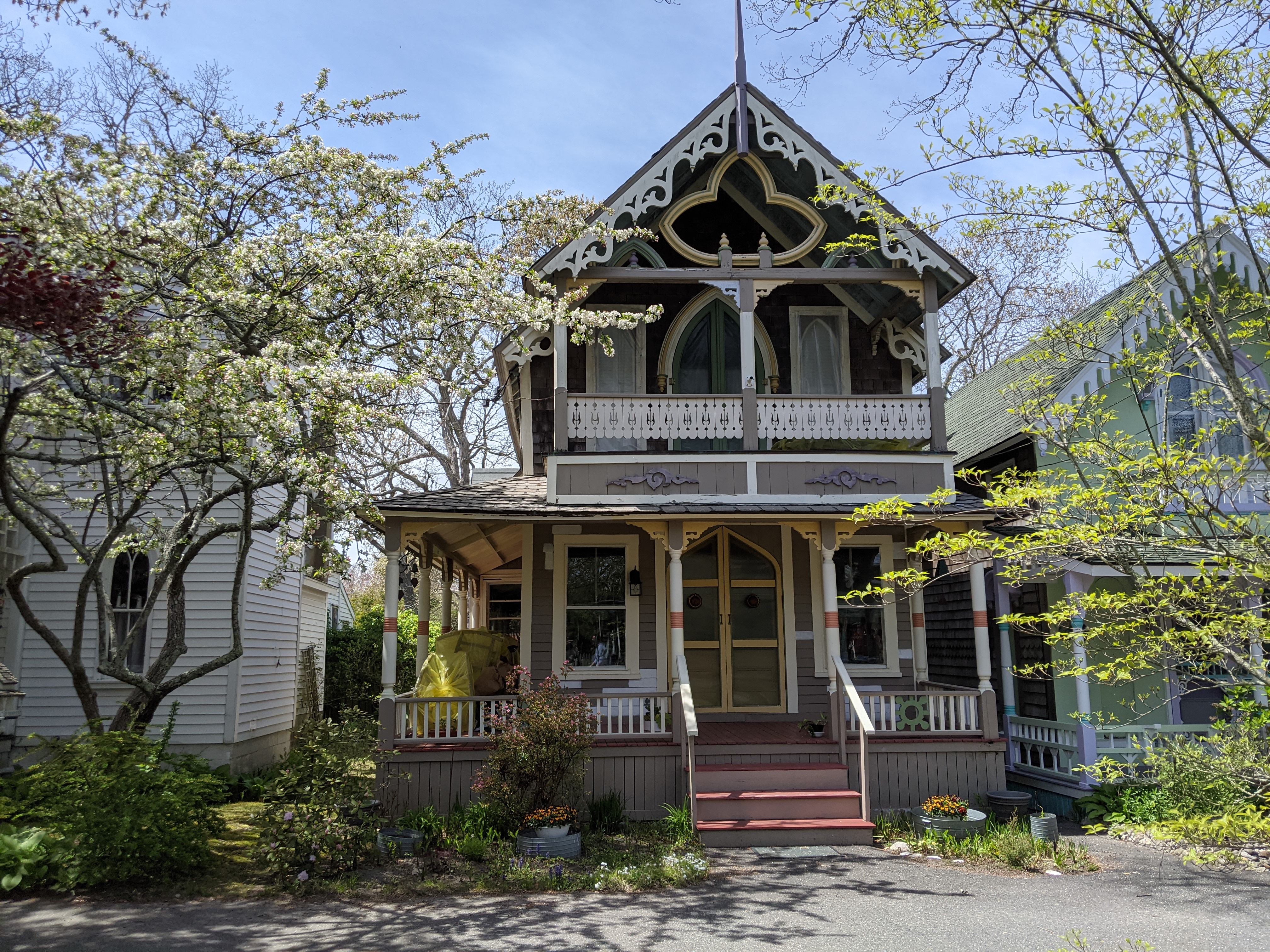 I've got to say that when we first drove into the neighbourhood, it was like we had entered a different neighbourhood. In Star Trek terms, we might have landed on a different planet. The Gingerbread Houses came in a variety of colours and had very interesting details. They were also much smaller than the New England country homes that I've come across.
At one point, we had to drive in circles as unlike a grid-like structure that most neighbourhoods typically have, the heart of this neighbourhood was in the center of a circle. There are about 300 gingerbread houses in this commune. Origins of these houses started in the 1800s when a group of Methodists frequented this part of the island for religious activities and needed somewhere to stay. Today, religious gatherings still take place at the center of the commune. If you're keen to learn more about gingerbread style architecture, The Silver Voyager has more information on that.
If you're curious about property prices of these houses, prices start at $400K. One of the famous houses called Pink Cottage (2-bedder, 2-baths) was sold for $635,000 recently in Apr 2021. It was 787 in sq feet. Sizes of these cottages range from between 700 -1,000 sqft.
To be honest, I wasn't super impressed by the gingerbread houses as I had grown up in land-scarce Singapore and if I had an option to live in a small cute house or a spacious modern house, I would choose the latter. Seems almost impractical to live in a small house when you could have plenty of space to walk and lounge around. That said, to each his own. The Pink Cottage had a certain cosiness and would have been a good vacation home.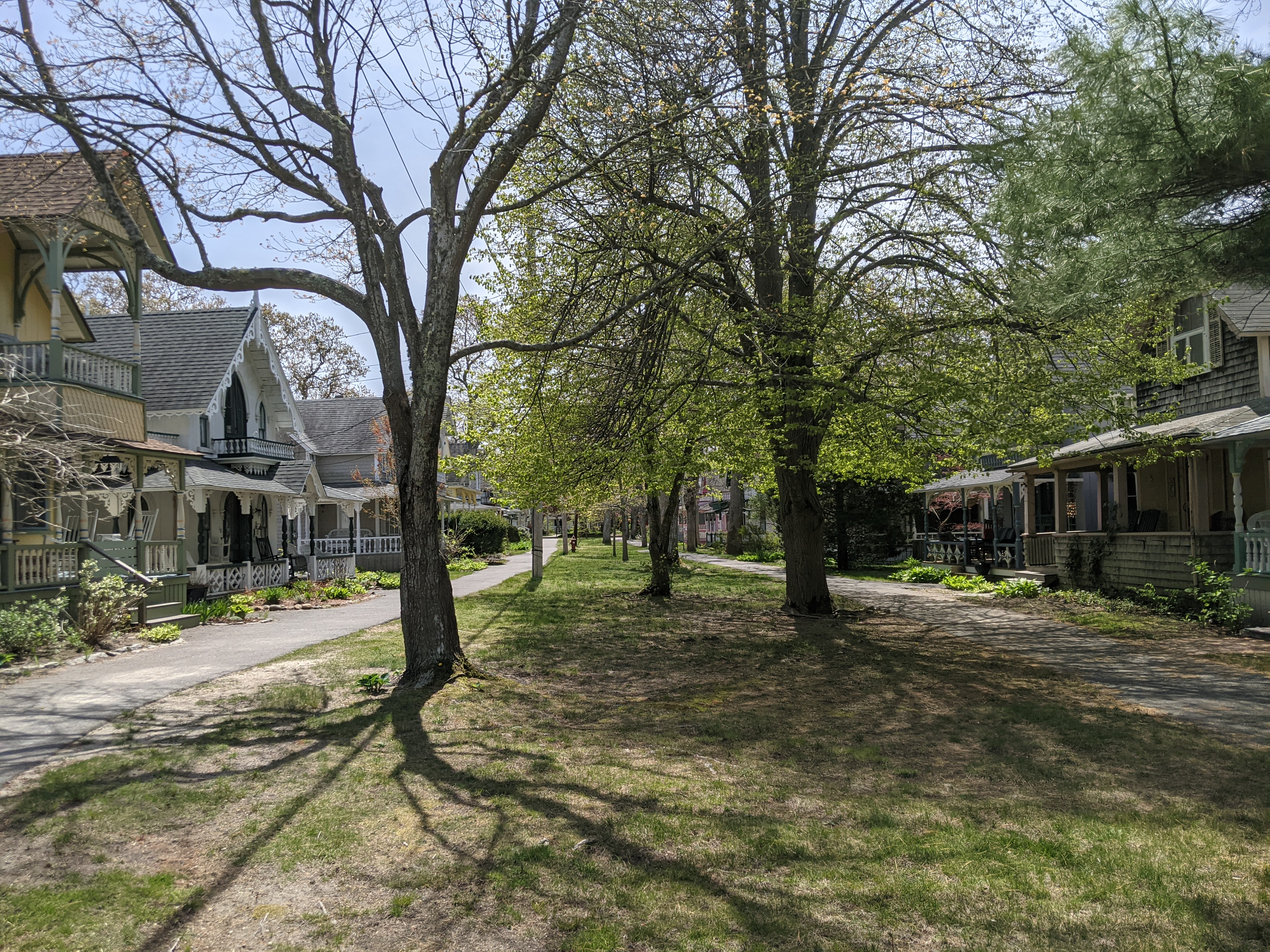 Ocean Park near Oak Bluffs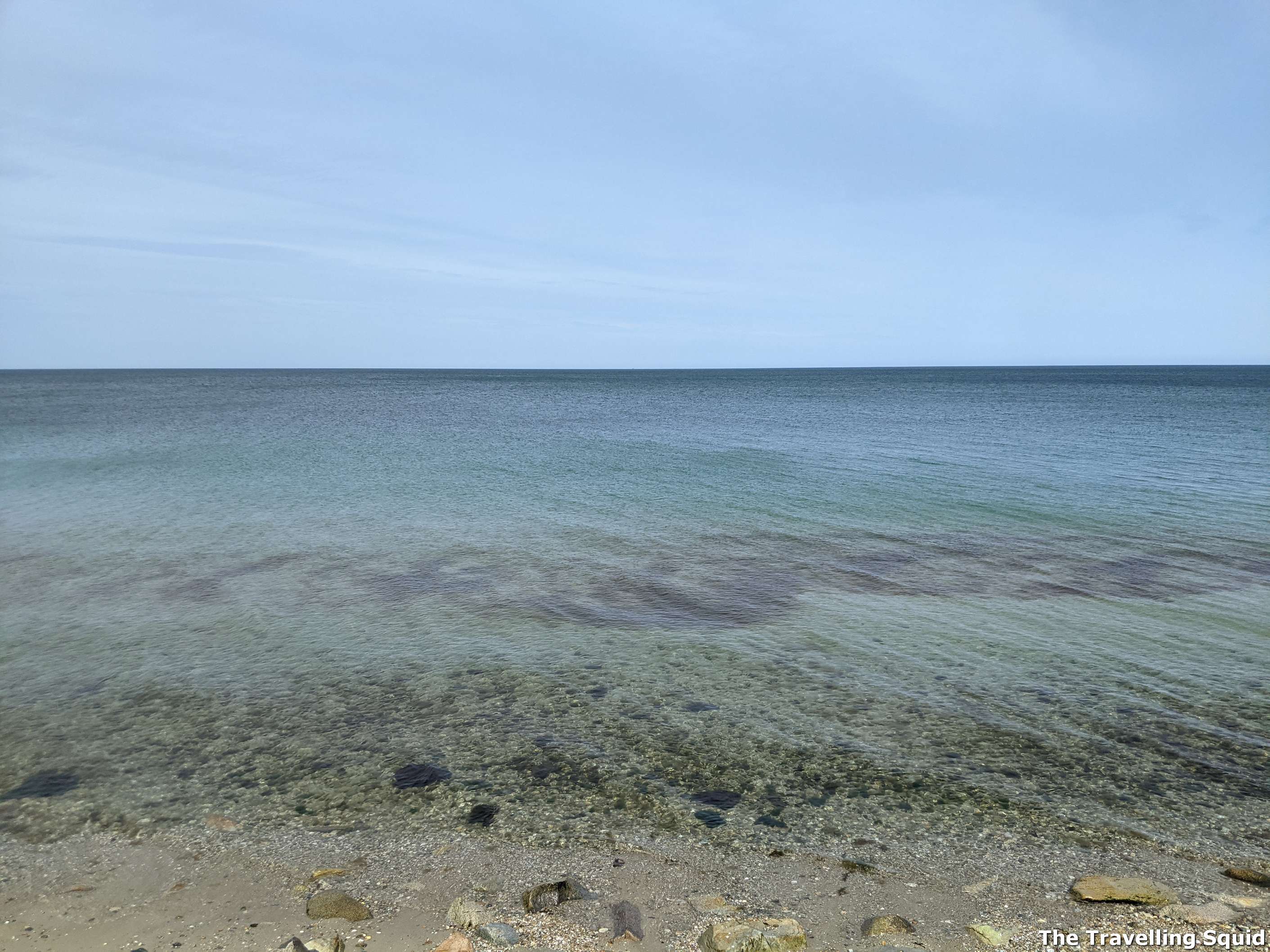 Ocean Park, like its name suggests, faces the Atlantic Ocean. You could walk down the stretch along the beach and it's actually a really great feeling, to watch the waves crash against the shore.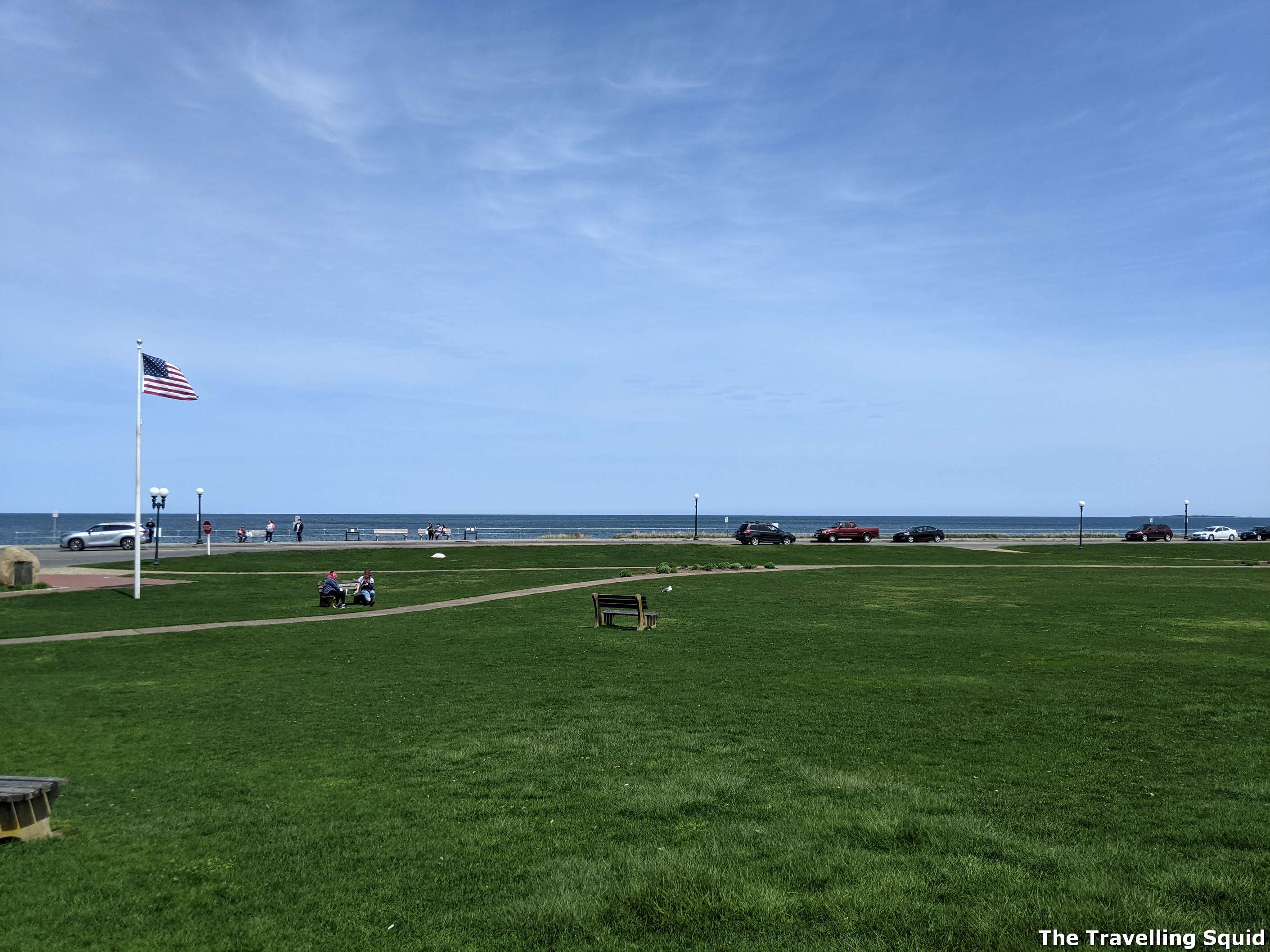 The Travelling Squid's Take – 5 places to visit in Marthas Vineyard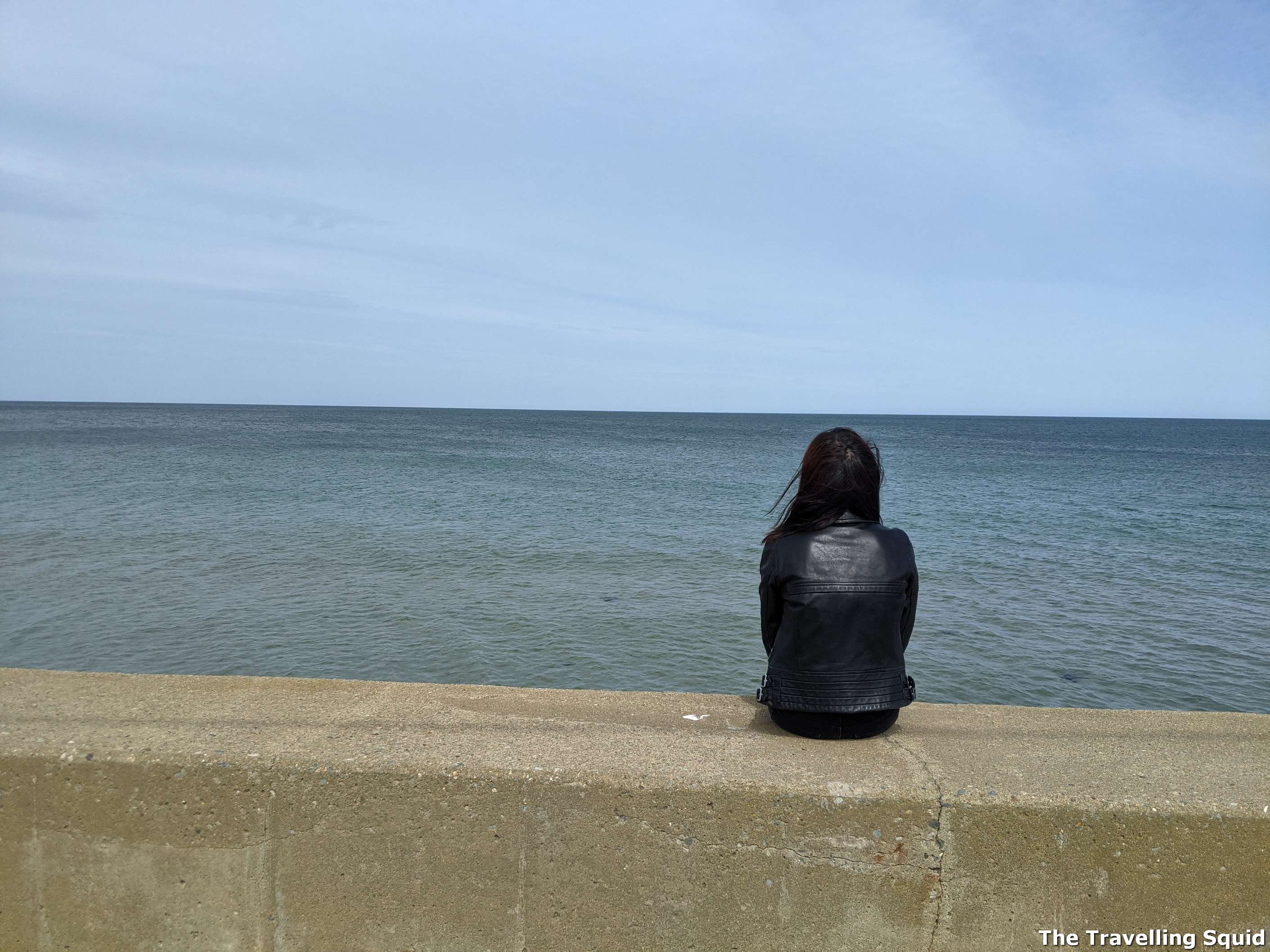 I would say that renting a car and driving to the ferry terminal is possibly the best way to get there. In fact, I can't think of an alternative as Uber would have been fairly expensive, given the multiple rides at each leg.
As for Martha's Vineyard, I think it made for a fun summer holiday destination. I really enjoyed the tranquil atmosphere of Lighthouse Beach, while watching the waves of the Atlantic hit the shoreline of Oak Bluffs. Apart from that, I truly enjoy the company of the folks on the trip. It was a memorable time, especially after one too many glasses of whiskey.
*Author's note: A big shout out to the girls on the trip: Friend D for planning this trip, and for Friend S for getting us there. Friend S was a super cool driver and I was glad to be in an all-female car along with Friend K, who was great company. Girls are just great, I guess. s( ^ ‿ ^)-b