Eating at Malay Restaurant in Flushing Queens NY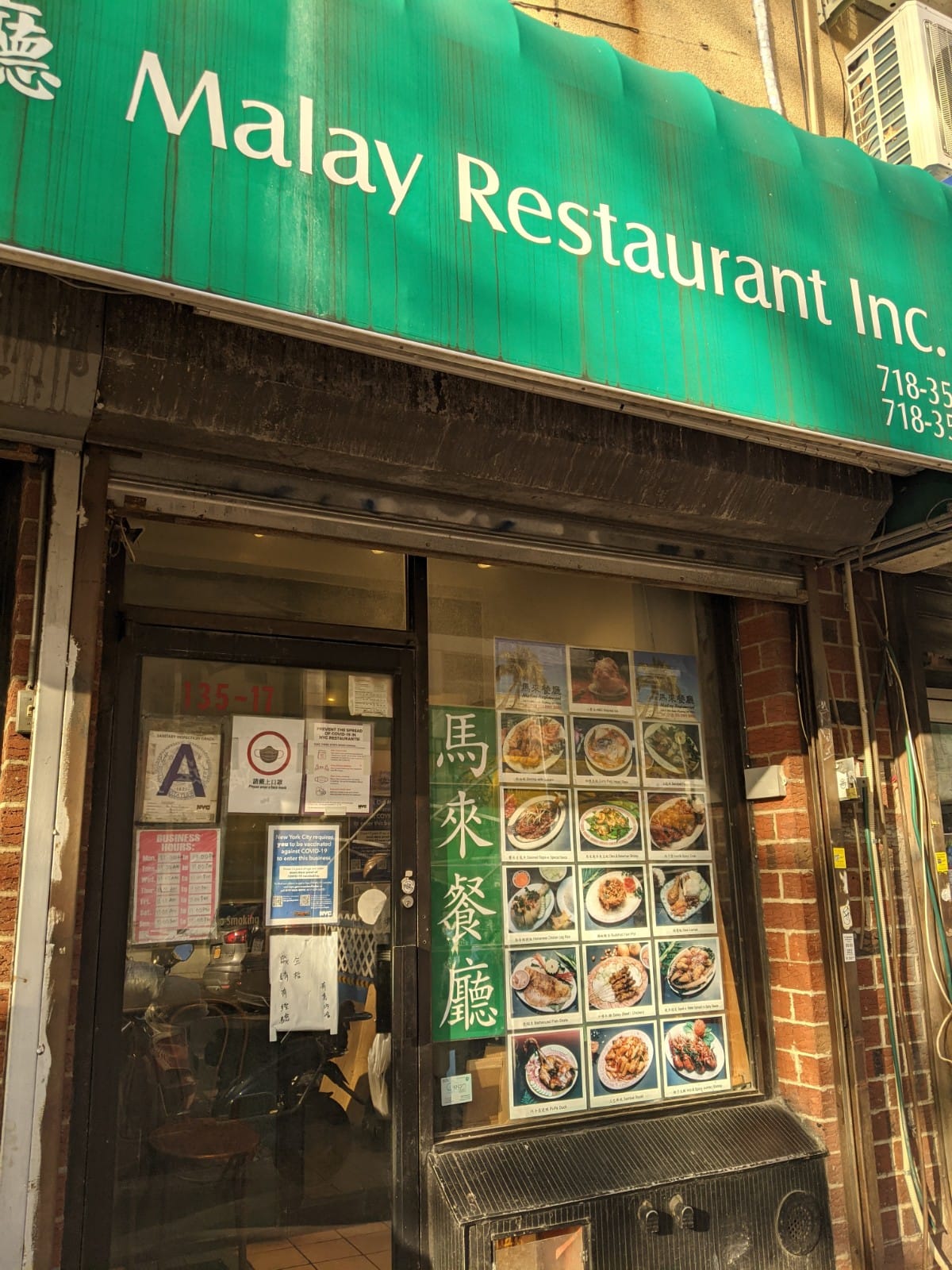 Over the weekend, I visited Flushing, known for its delectable range of Chinese food.  Flushing is about an hour's journey from where I live, so I was determined to get the full experience. This is why I ordered two dishes while eating at Malay Restaurant in Flushing Queens NY. I had read great reviews about the eatery and was keen to find out if it lived up to its name of selling delectable Malaysian/ Singaporean food. I realized that Malaysian and Singaporean food are typically lumped together especially in New York, perhaps because it's not so easy to tell the difference.
Eating at Malay Restaurant in Flushing Queens NY
Location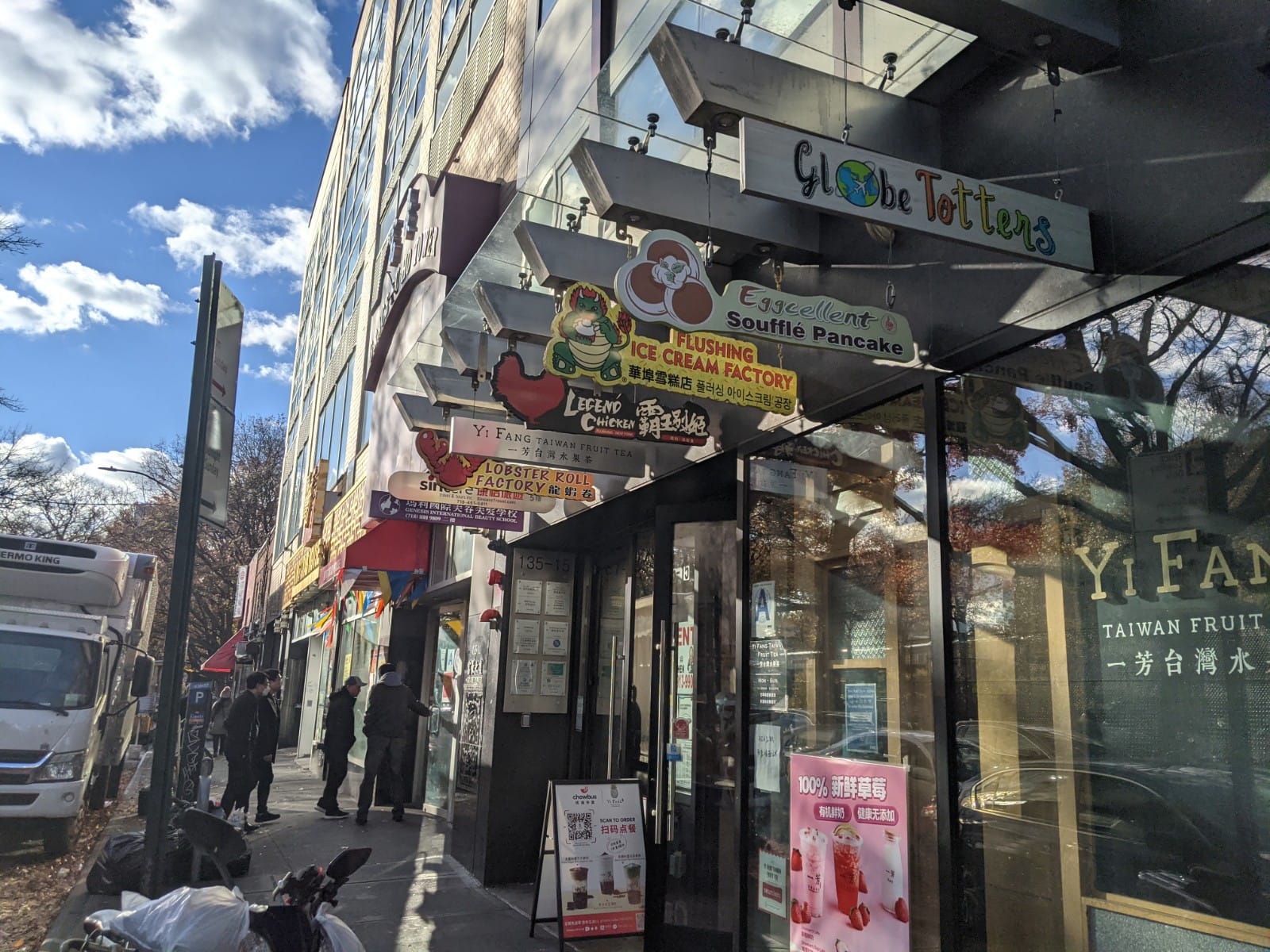 Malay Restaurant is a convenient 2 minute walk from the Flushing Main Street Long Island Rail road (LIRR) station. When I arrived on a Saturday, it was nearly full, but I got a seat. The food is affordable, priced under $10 for a main. Next to it are several bubble tea and dessert shops, perfect if you'd like dessert thereafter.
Ambience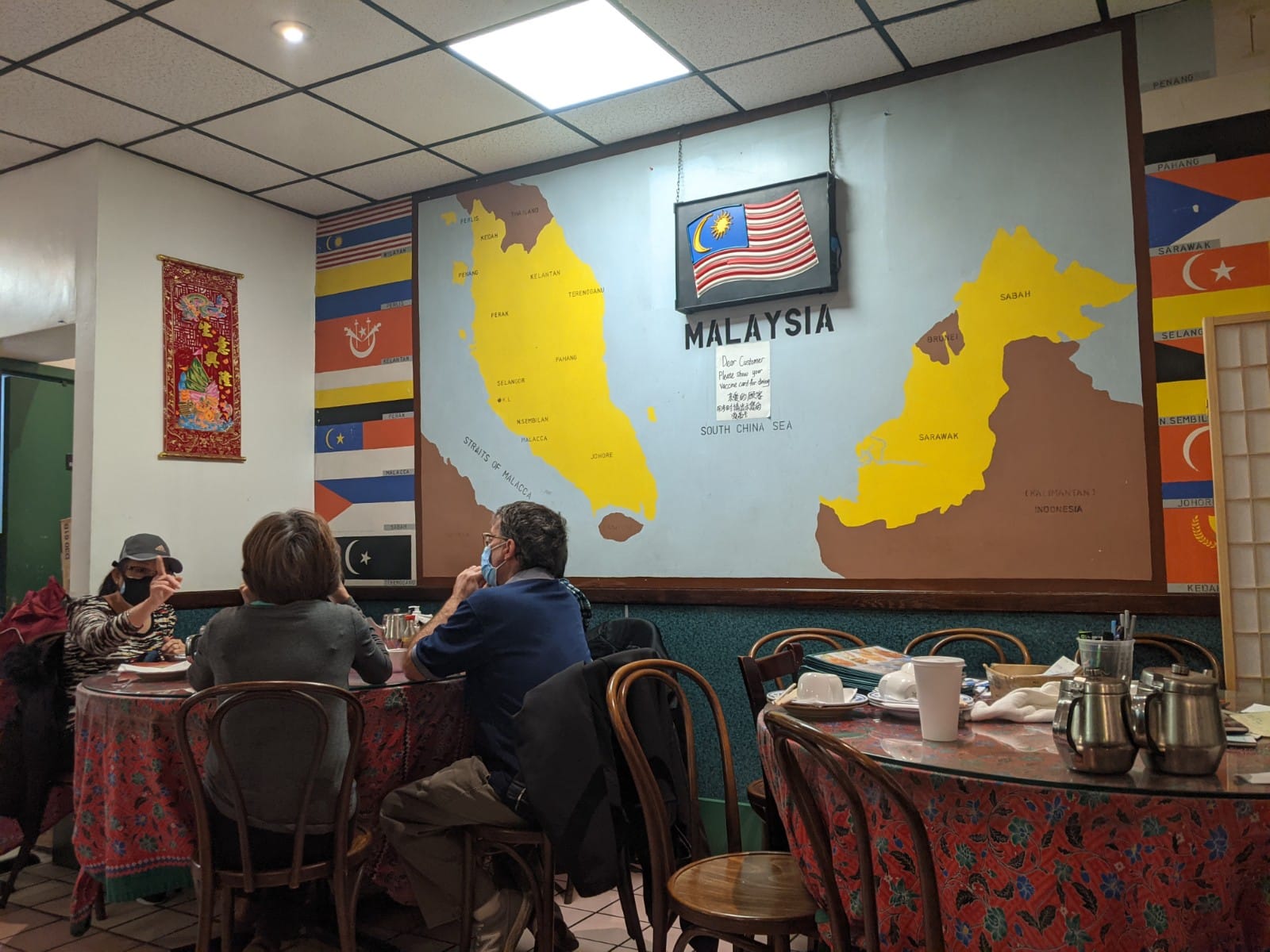 I love the ambience as it reminded me of dining at one of the Chinese coffee shops in Malaysia. The batik-looking red table cloths were also a nice touch. The food took some time to come, and I had the chance to check out the map of Malaysia on the wall of the restaurant.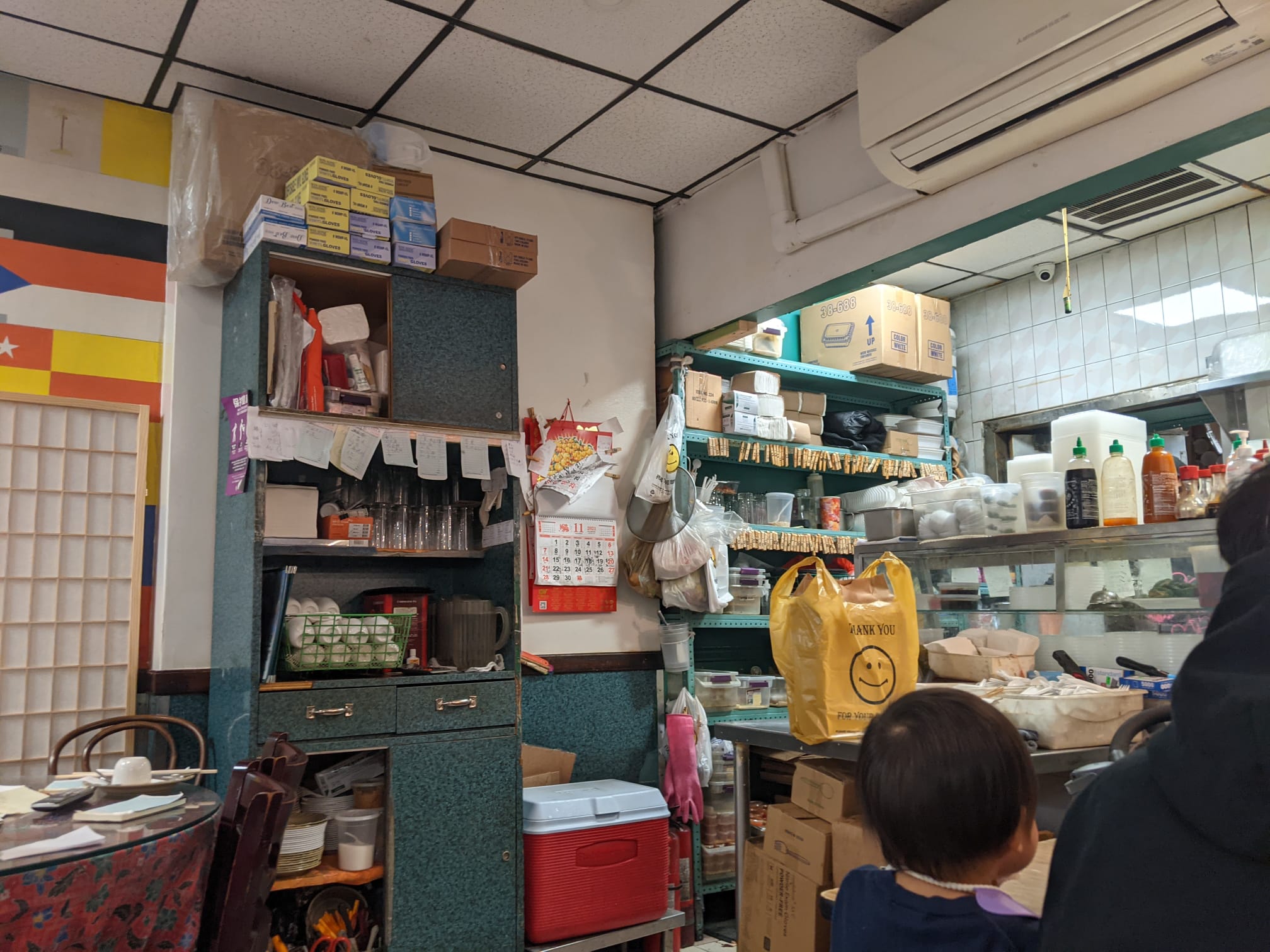 The Food
Hainanese Chicken Rice
I ordered two dishes, the Hainanese Chicken rice ($7.50) and Curry Kway Teow (~$8) (which is Curry Yong Tau Foo in Singapore terms).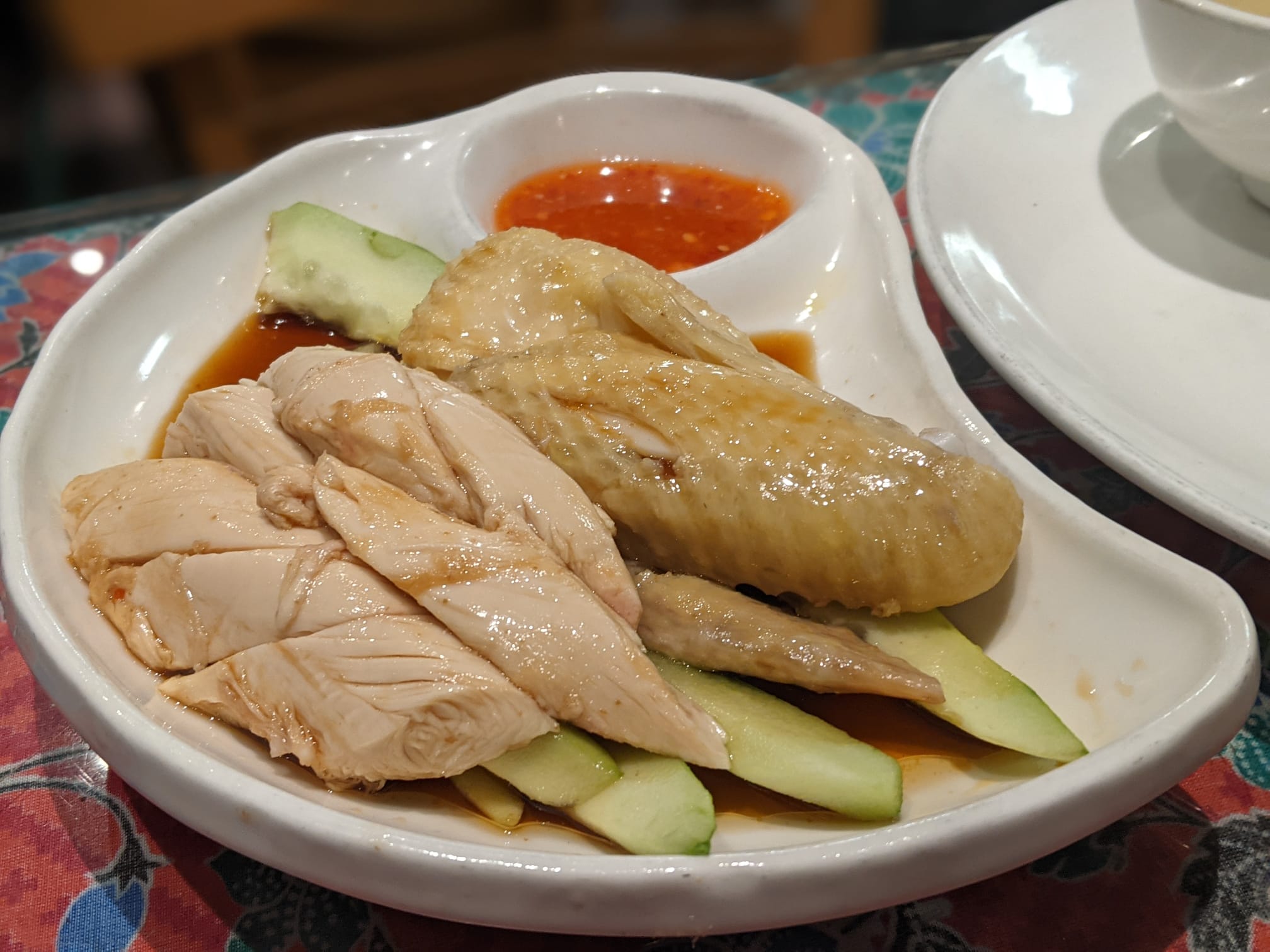 I thought the chicken was very good. The breast meat was moist, the skin was supple and the sauce was just right. I loved the cucumbers soaked in the sauce. I would say the chili was different from what I expected. In Singapore, the chili is made with grounded chilis mixed with ginger and chicken broth, so it's savory. The chili that accompanied the dish was pretty acidic – I'm not sure if it's a Malaysian-style chili. The rice was a tad yellow from what I'm used to, but it was pretty good. It's been the best chicken rice I've had in the US (though I haven't had that many, apart from the one at Kopitiam in Manhattan.)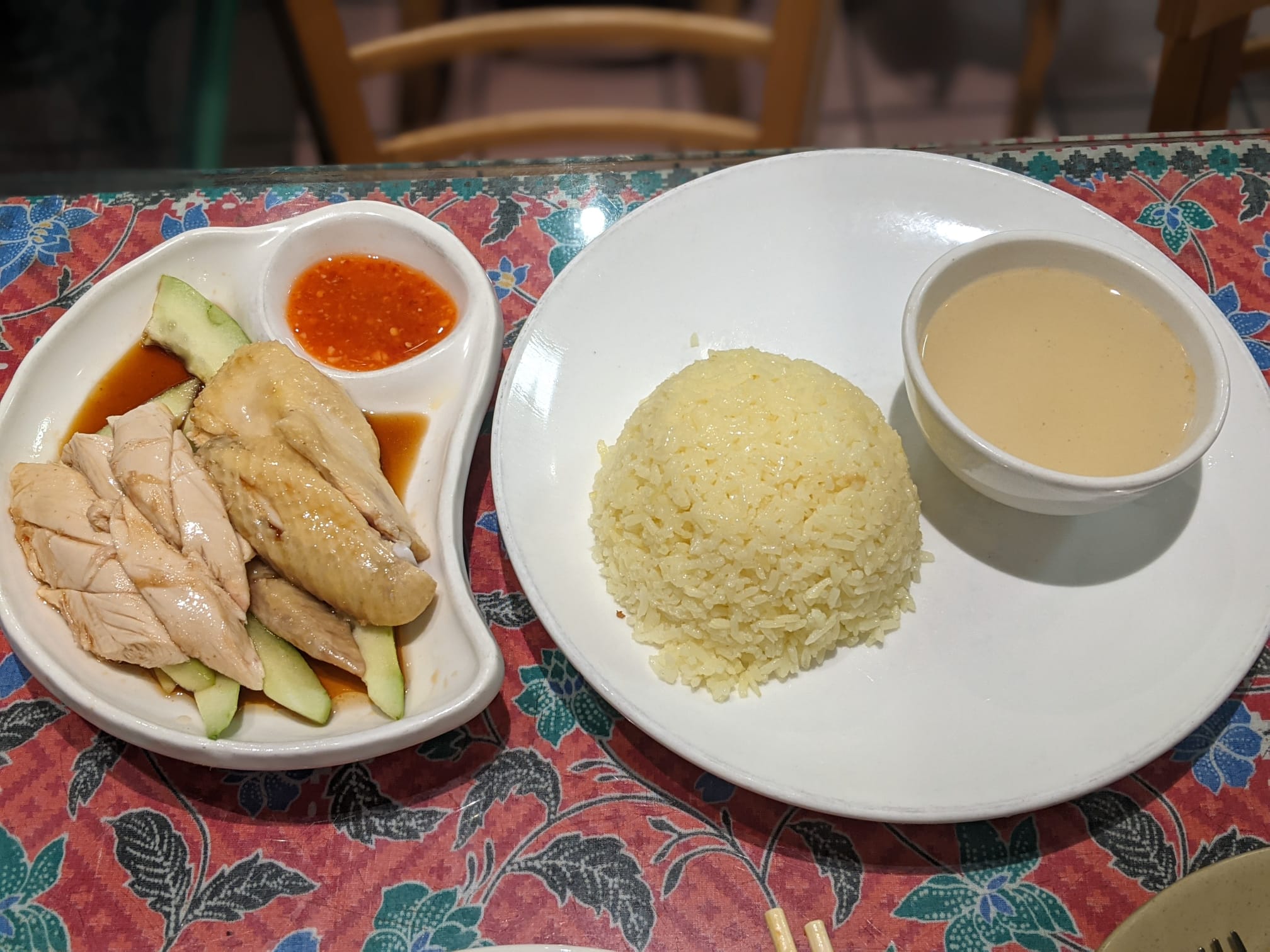 Curry Yong Tau Foo or Kway Teow (it's spicy!)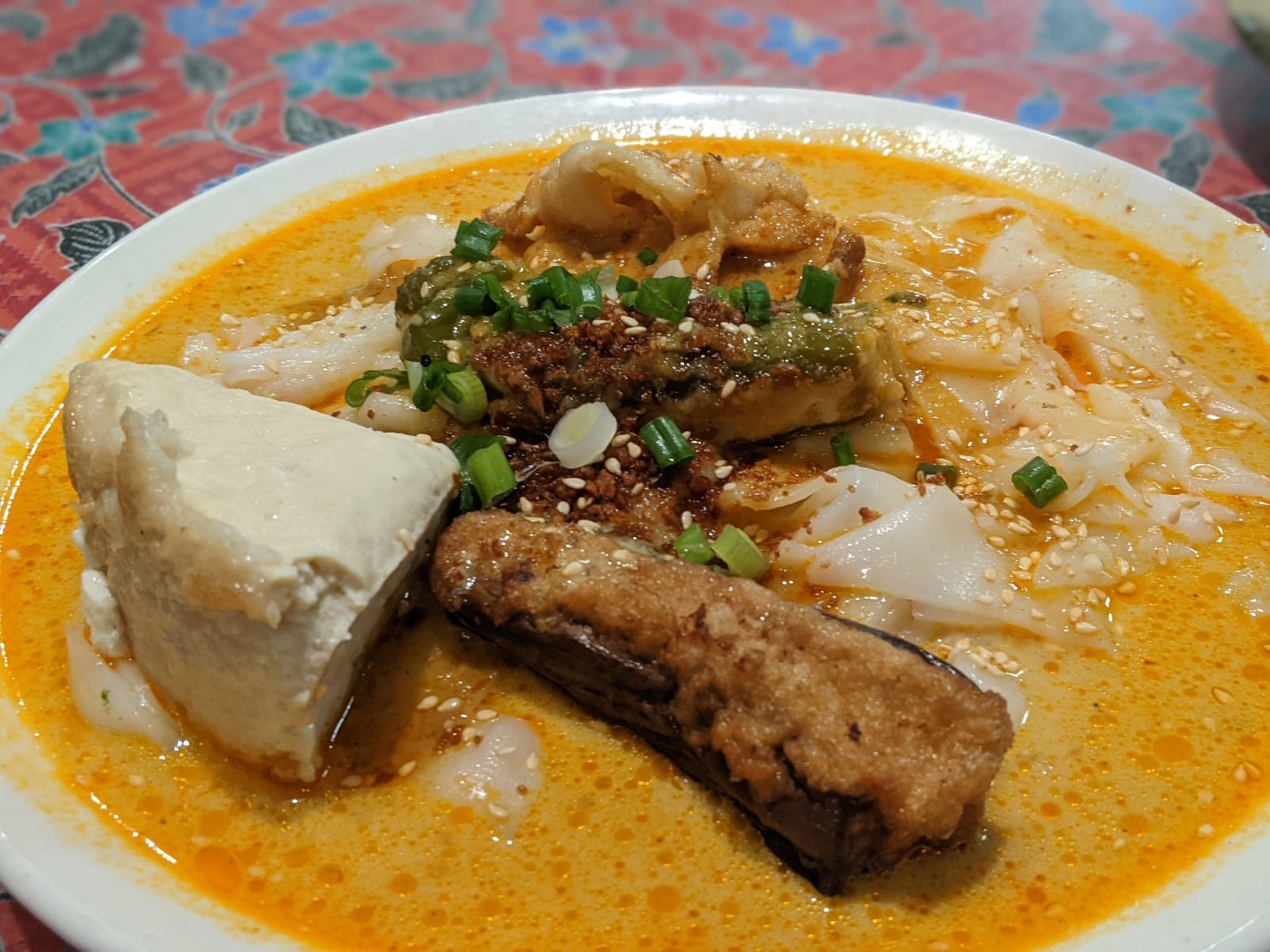 I liked the curry yong tau foo. It reminded me of hawker food in Singapore. The curry was comforting – a nice balance of spices, flavor and the richness of coconut milk. I'm a big kway teow fan so that went very well together. I thought the stuffing for the yong tau foo could be seasoned a little more, but it's still good. The spiciness comes not from the curry, but from the green pepper yong tau foo (seeds were not removed). I was happy to be challenged from a spice perspective.
The Travelling Squid's Take – Try and let me know what you think
Overall, I'll give both dishes a 3.8/5. I think the Hainanese Chicken Rice could easily get a 4+ if the chili was richer and less acidic. As for the curry yong tau foo, perhaps my reference point is just different, as the taste profile and style is more inclined towards Malaysian than Singapore hawker food. In fact, I actually struggle to find words to describe the differences between Malaysian and Singaporean hawker food. When eating in Malaysia, I always thought the food was better. Perhaps in mind, Malaysian Chinese food was more rustic and traditional in taste.
I hope I'm not judging Malay Restaurant too harshly – it was good, authentic Malaysian food and I love the homey environment. It reminded me of my past trips to Malaysia. It's also very different from Laut at Union Square in NYC, which is a Malaysian restaurant too. Laut is fancier but still authentic. Serving portions are larger and the price point is naturally higher.
Have you been eating at Malay Restaurant in Flushing Queens NY? If so, drop a comment in the post below – would love to hear your thoughts on the food.
Malay Restaurant in Flushing Queens NY
Opening hours: All day, 11am – 10pm
Address: 135-17 40th Rd, Flushing, NY 11354
Phone: (718) 353-2901