Getting from Manhattan to Flushing Queens in New York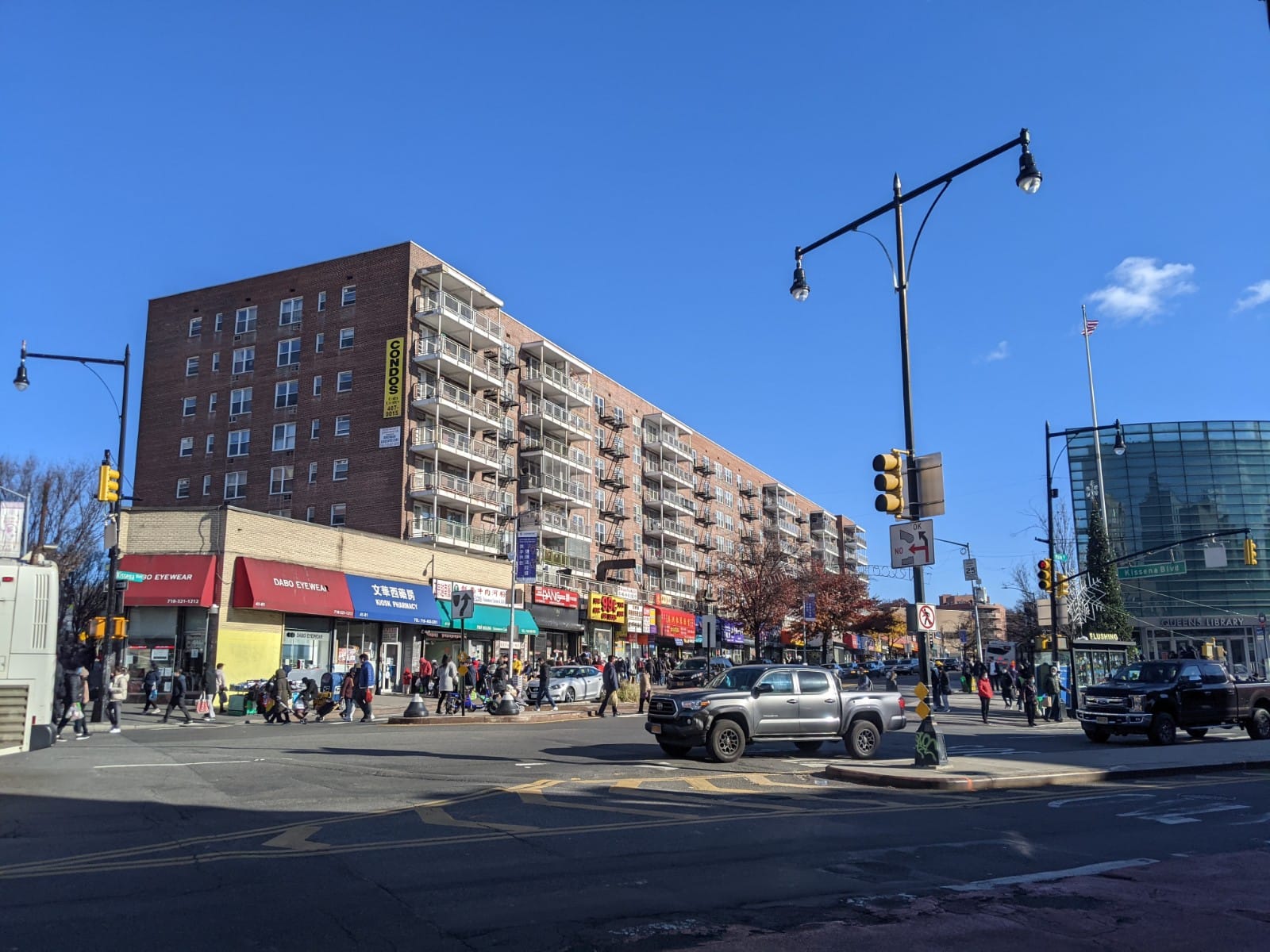 Recently, I took a trip to Flushing, Queens. Widely known as an enclave for the Chinese community in New York, I was excited to see the sights and try out the food. I also heard about well-known Malaysian restaurants in the area, and was planning to visit one. Here's my take on getting from Manhattan to Flushing Queens in New York, and whether it's worth a trip.
Check out this Wikipedia link for a brief history of Flushing – how it got its name and became a Chinese enclave.
"In the 1970s, immigrants from Taiwan established a foothold in Flushing, whose demographic constituency had been predominantly non-Hispanic white, interspersed with a small Japanese community. Additionally, a large South Korean population also called Flushing home. The Taiwanese immigrants were the first wave of Chinese-speaking immigrants who spoke Mandarin (Taiwanese also spoken) rather than Cantonese to arrive in New York City. Many Taiwanese immigrants were additionally Hokkien and had relatives or connections to Fujian province in China, which led to large influxes of Fuzhounese Americans."(From Wikipedia)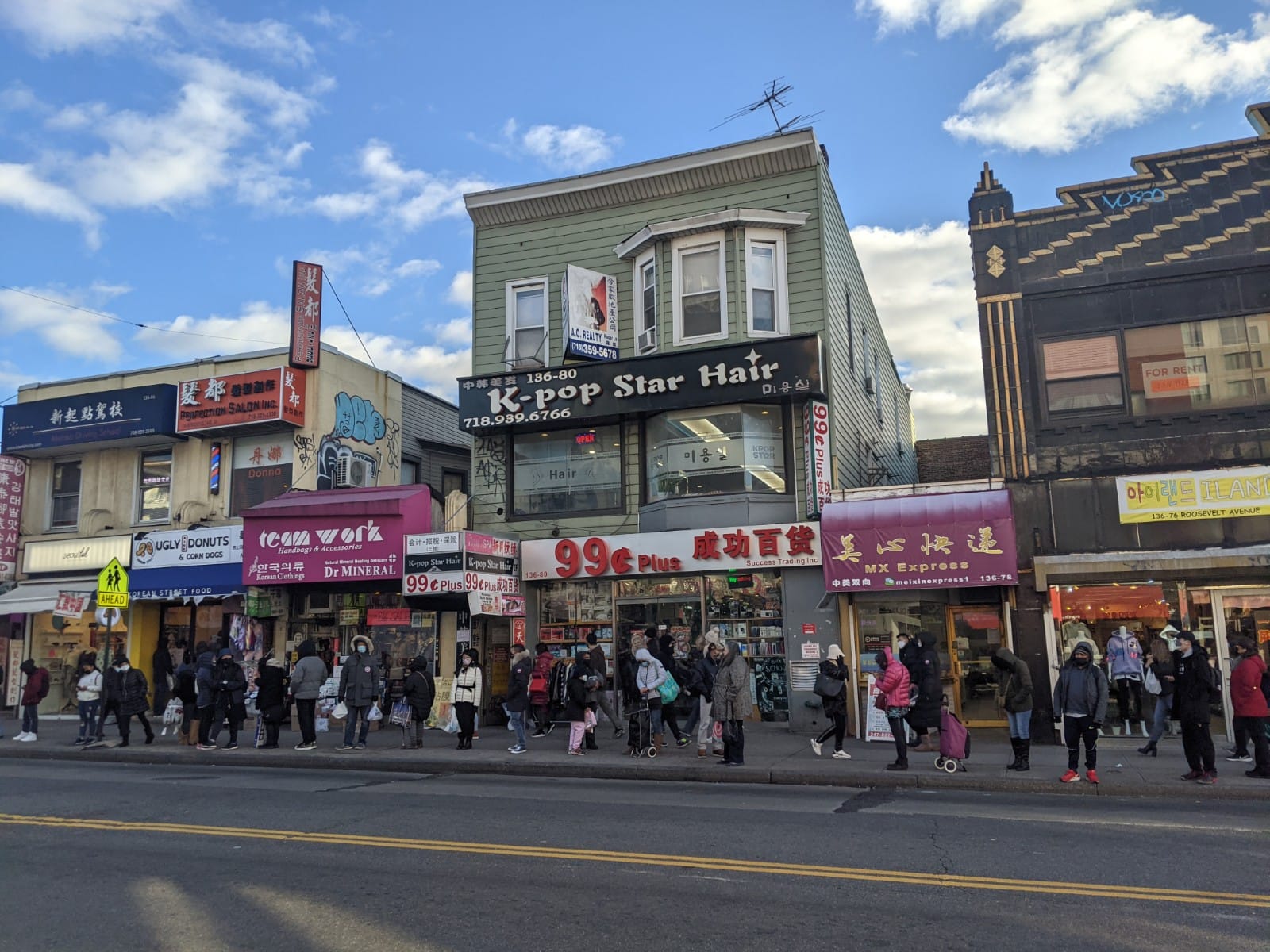 Best way to get from Manhattan to Flushing Queens in New York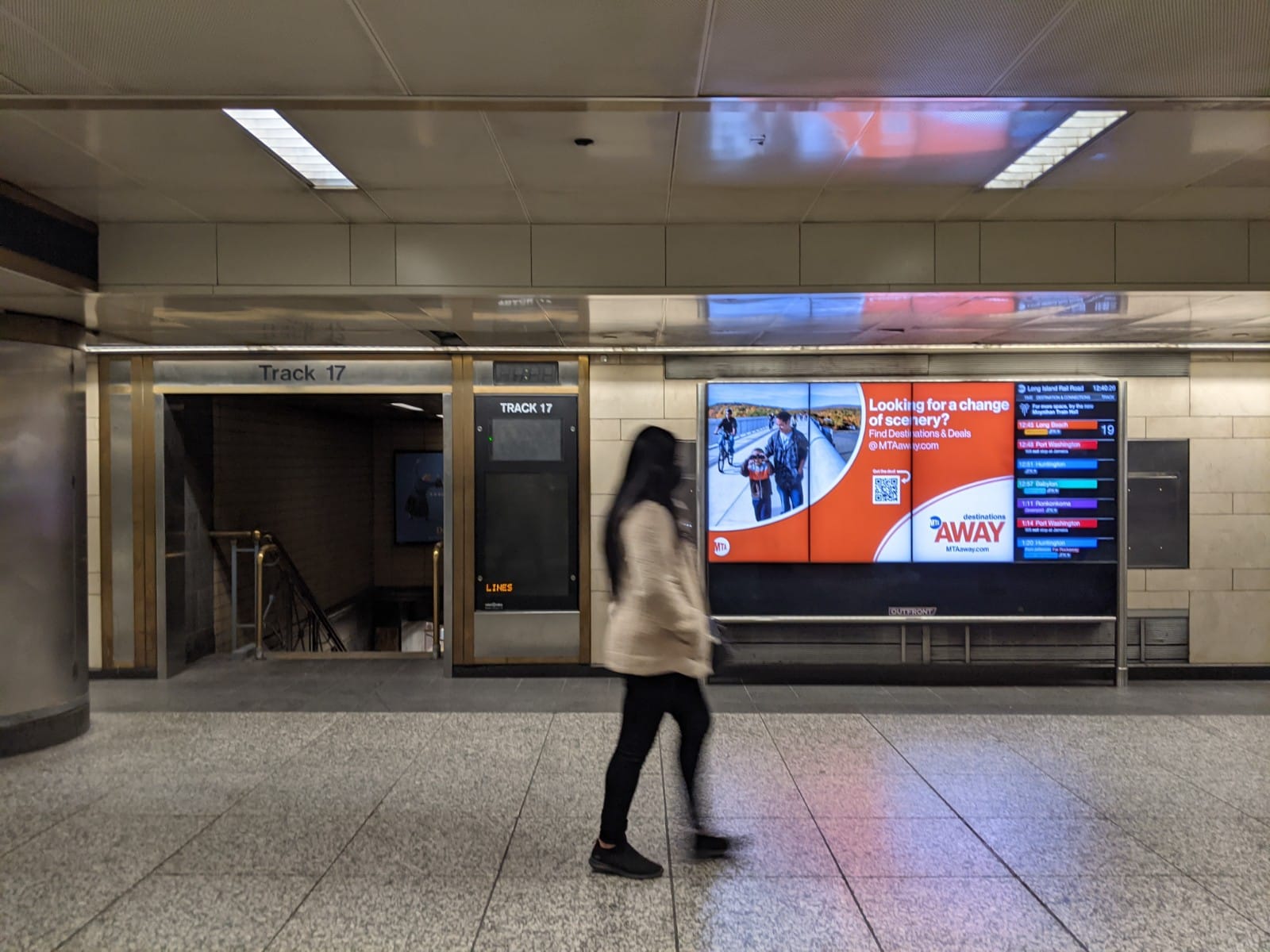 I discovered the Long Island Rail Road (LIRR) gets you there from Penn Station, in just 3 stops. The fare is US$4.50, almost double that of the MTA on the 7 train, which will get you there for US$2.75, but with ~15 stops in between. Therefore I would definitely recommend taking the LIRR. The downside of the LIRR is frequency – the train arrives in ~35 minute intervals. Fortunately, my wait time was 10-15 minutes heading there and back.
The pros of the LIRR can simply be summed up in a) actual duration of the ride is 20 minutes (which is about half that of the 7 train) and b) there are plenty of empty seats on board, so you will definitely get a seat, and the chances of having a quiet train cabin to yourself is higher. There's also plenty of room per seat – it's similar to seats found on the Amtrak.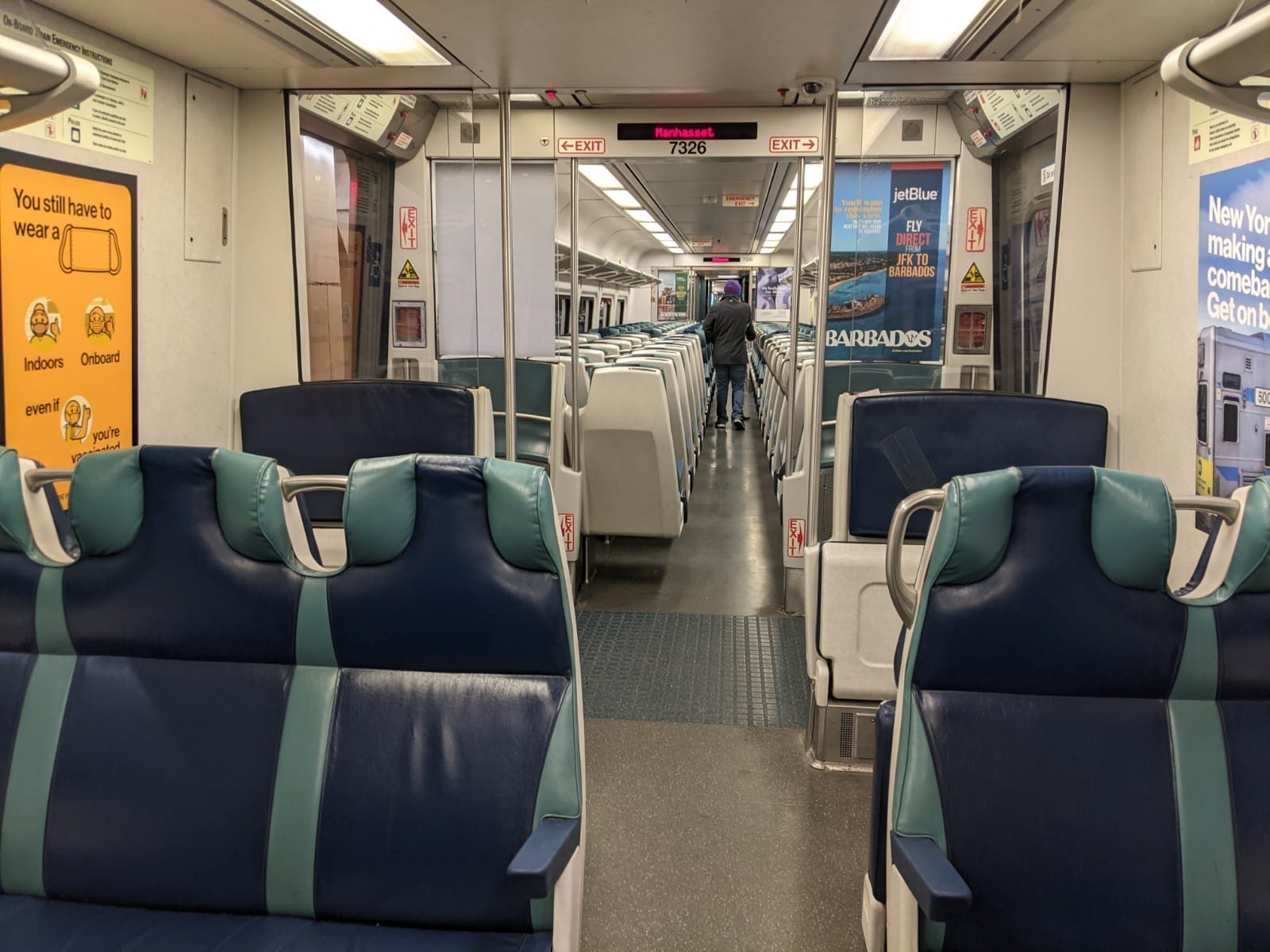 My activities in Flushing can be summarized as follows:
Visited 'Malay Restaurant' – yes that's the name – check out this blogpost for more info. Had two dishes – Hainanese Chicken Rice and Curry Kway Teow (which is like Singapore Yong tau foo in curry gravy.)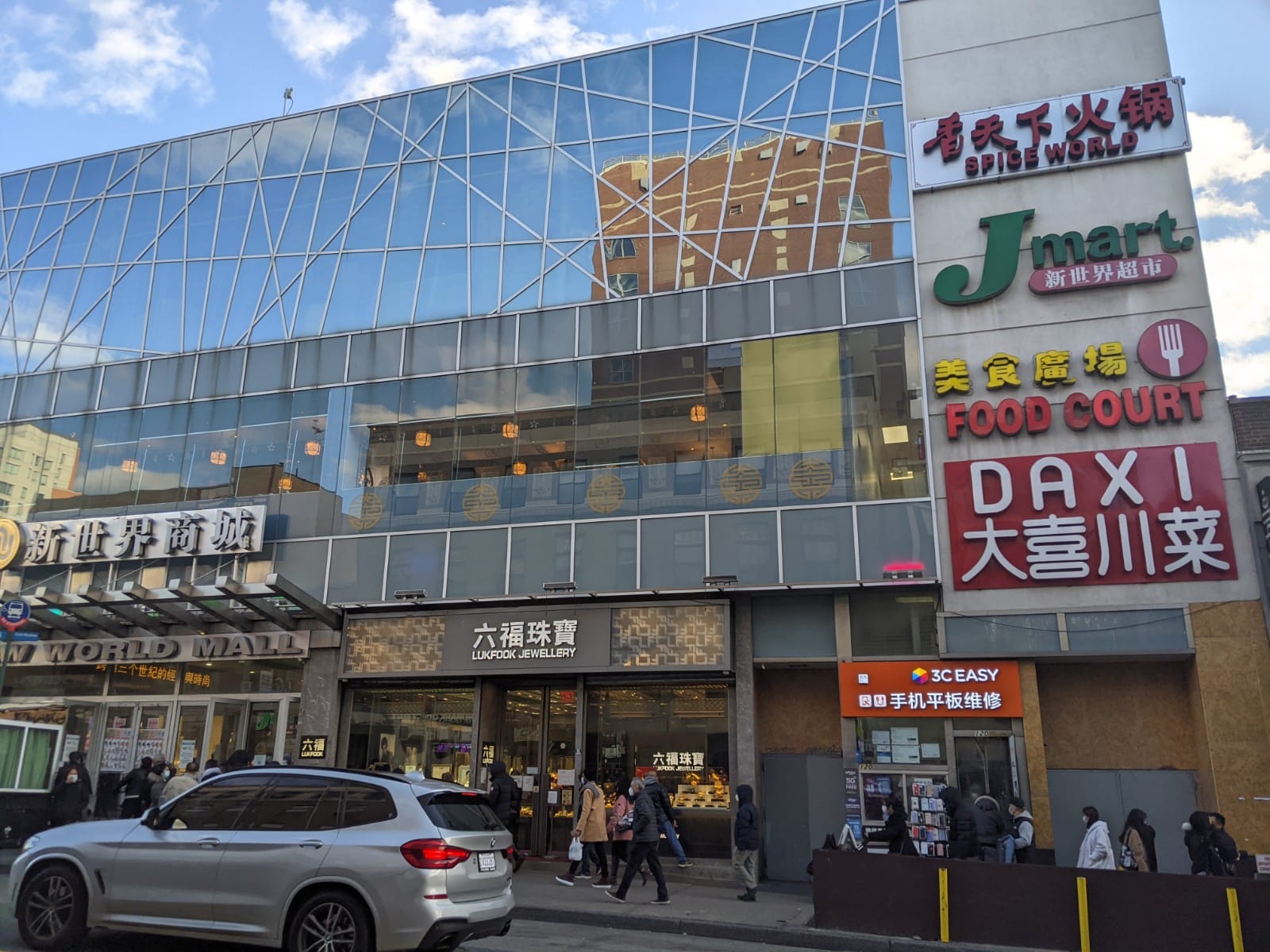 Walked around fairly aimlessly until it got cold and I sought refuge in the New World Shopping Mall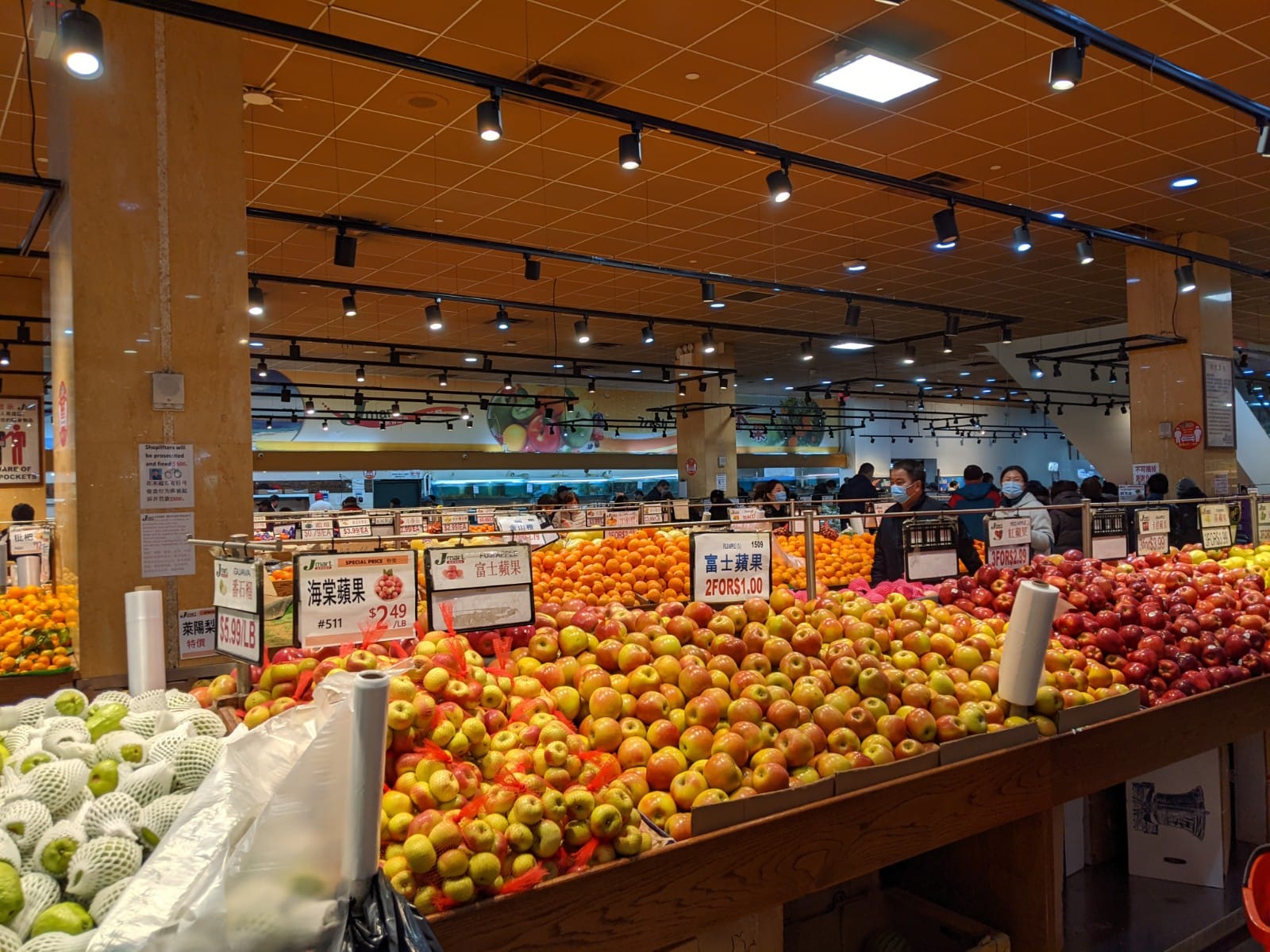 Entered 3 supermarkets, Kmart, Jmark and US No 1 Supermarket. For the latter, I could see that some effort was made to be No 1, given the size of the supermarket and the variety of goods on sale.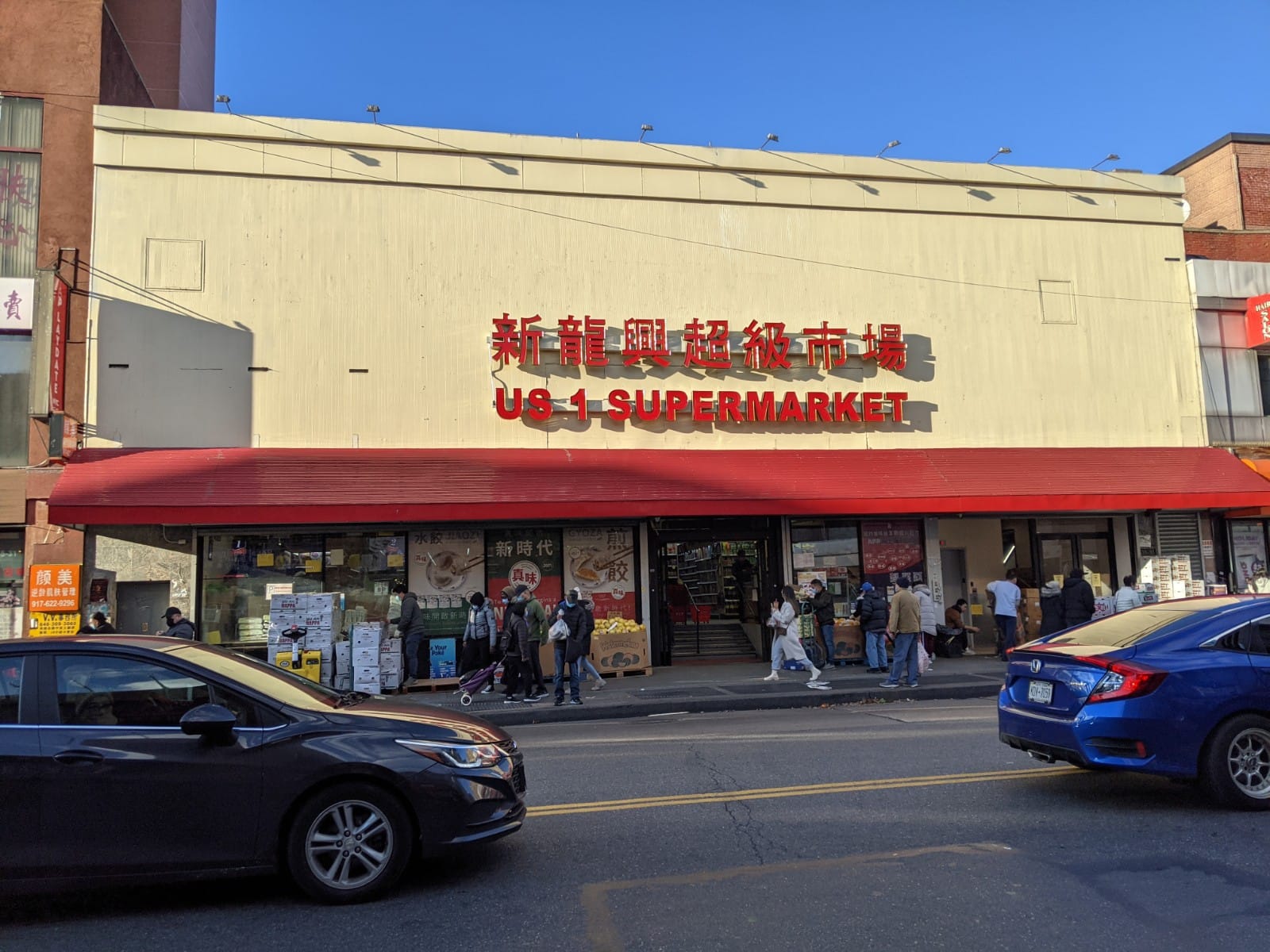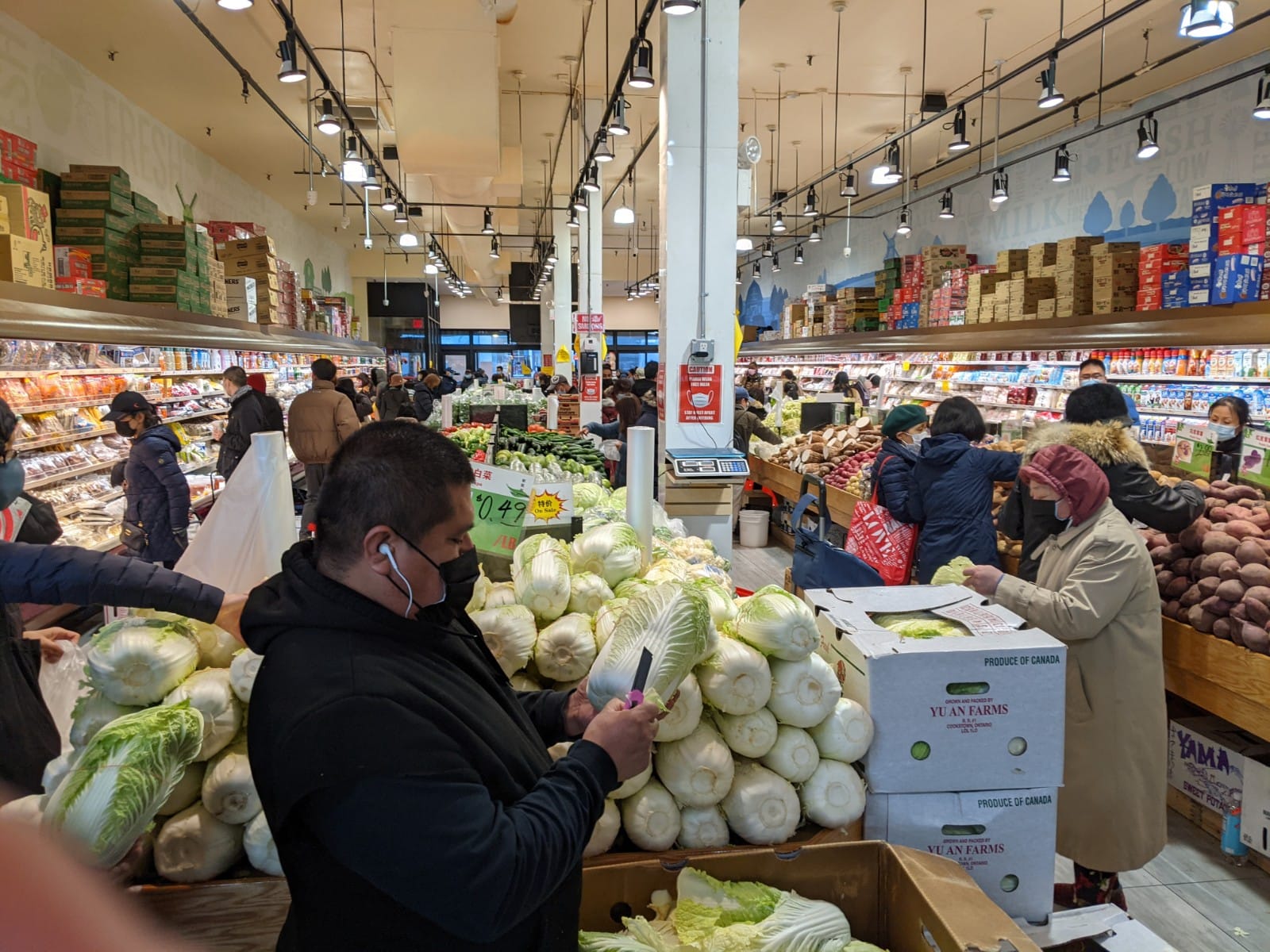 New World Mall's Food Court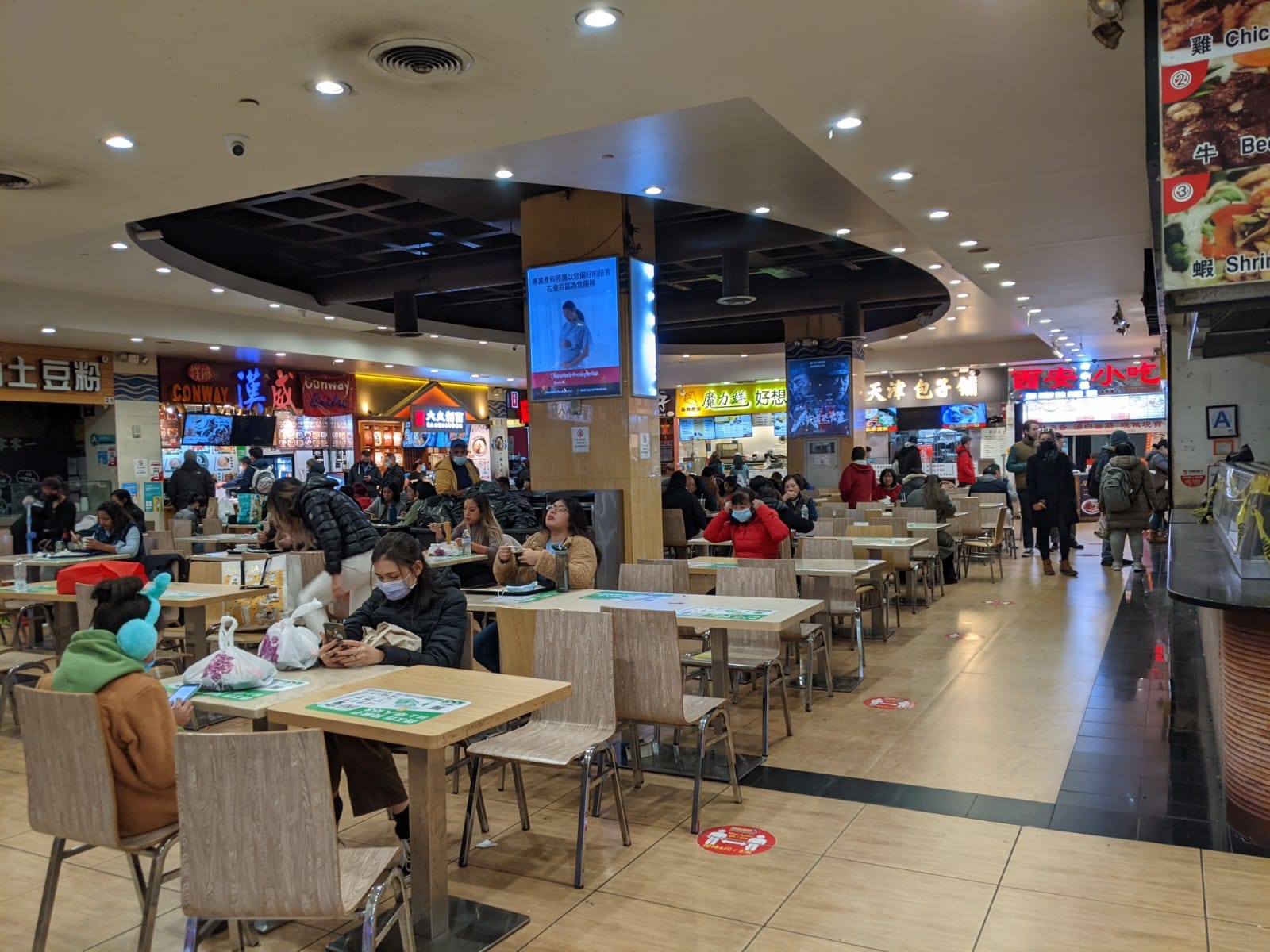 The food court is a must-visit. It reminded me fondly of food courts in Singapore, only that the stall signs were mostly in Chinese and the only drink stalls were bubble tea stalls (Kung Fu tea and Gong Cha). I will take the opportunity here to recommend you not to order from Kung Fu tea. There's just too much syrup in the tea and it felt like diabetes in a cup. The dumpling stores and Xi'an food stall seem to be very popular. If I were to return, will definitely give these a try.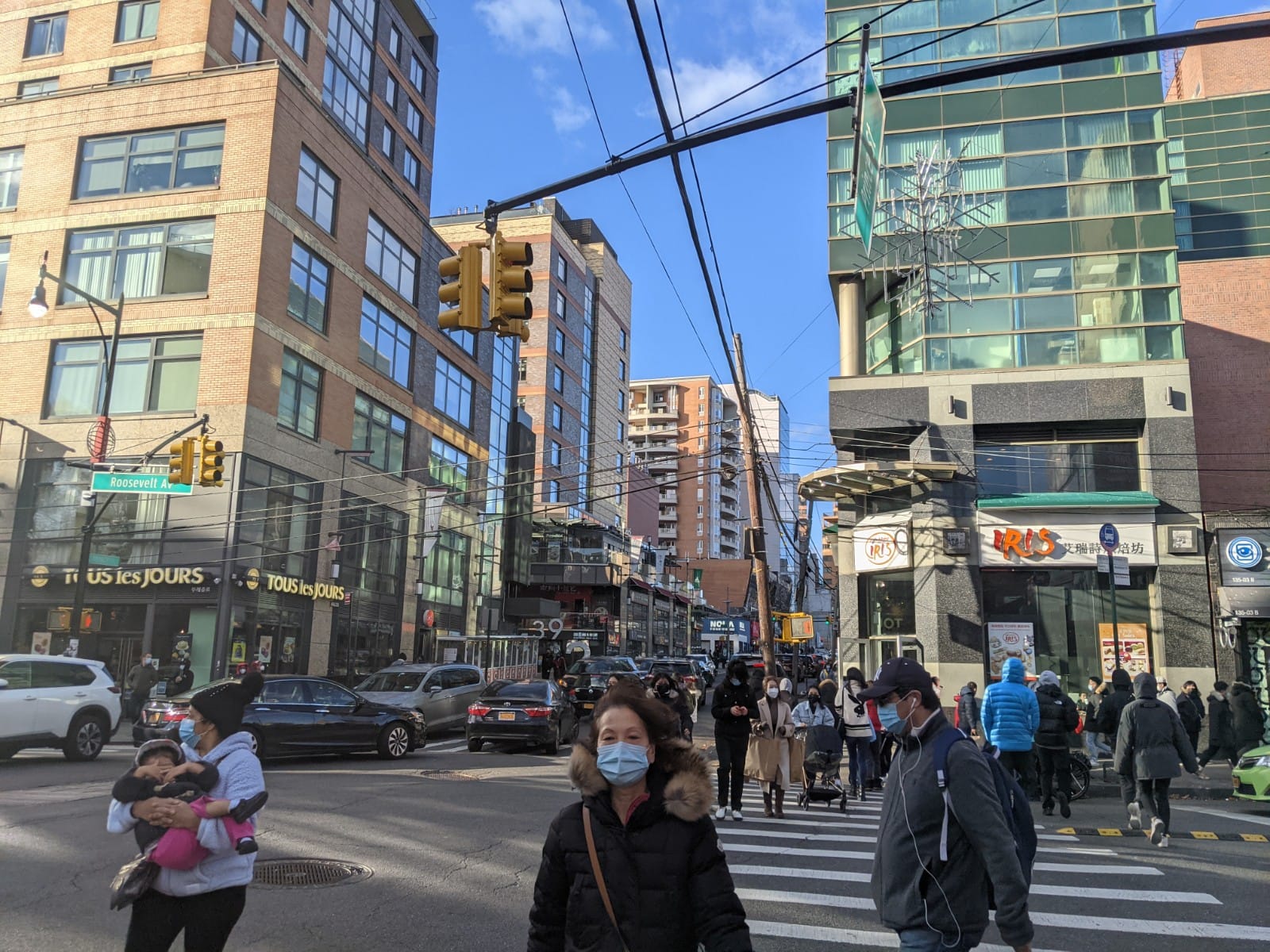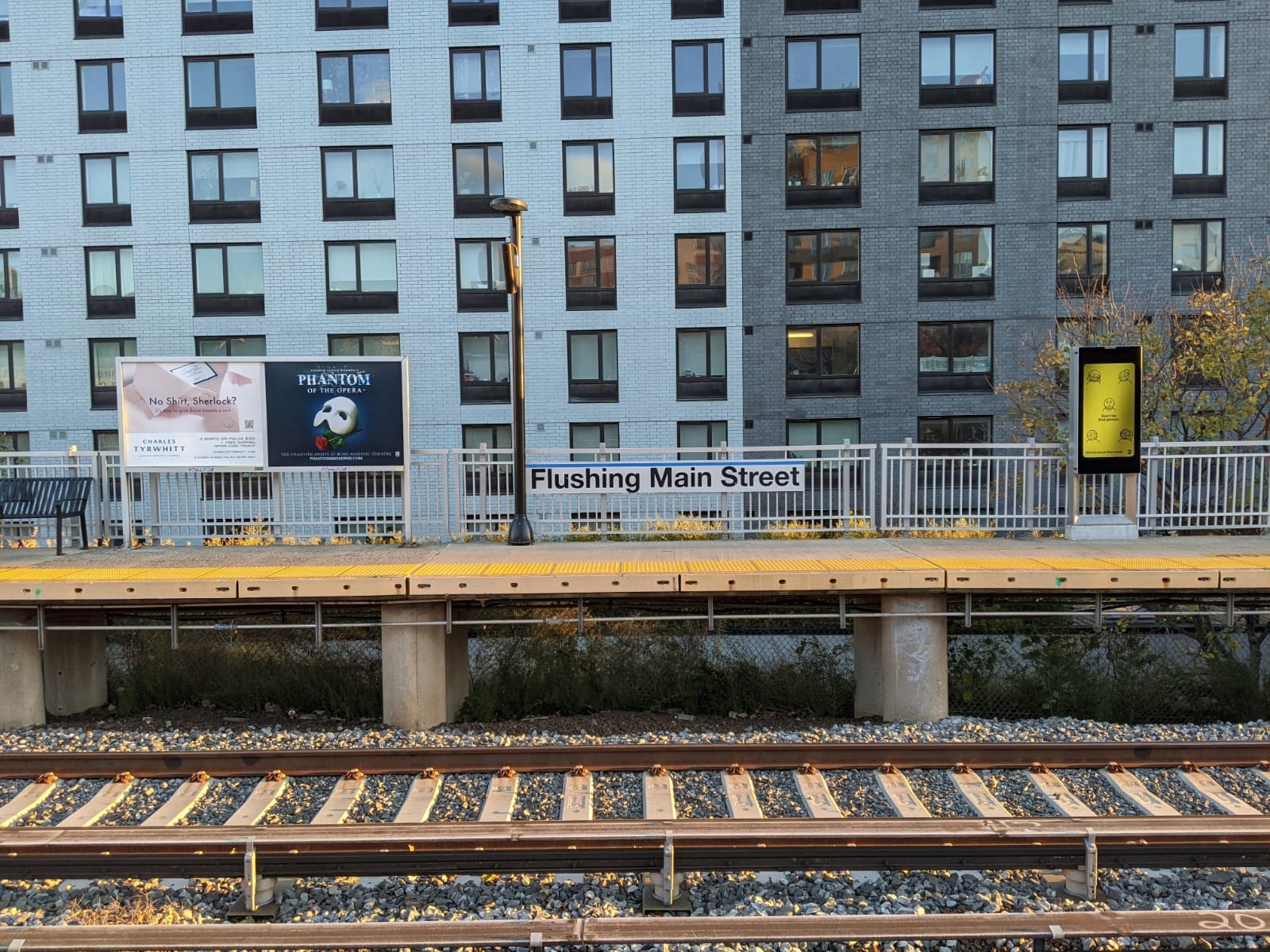 The Travelling Squid's Take
Flushing is a fun day or half-day trip, depending on how much food you'd like to try, and how much groceries you'd like to shop for. It can be nostalgic if you've lived in China before, and have grown accustomed to the charms and quirks of a second or third tier Chinese city. Would I be back again? I'd say – perhaps, but for now I'd prioritize exploring Manhattan's Chinatown. It's slightly more convenient and I'm drawn to its unique charm of developing into an immigrant enclave in a modern, thriving city.