7 types of tapas to try at Mercado de San Miguel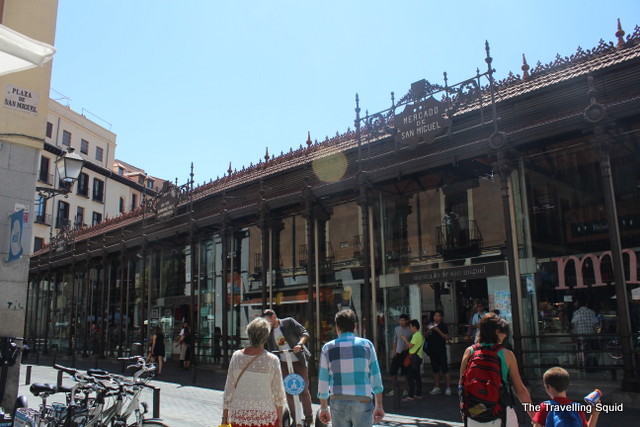 The Mercado de San Miguel is walking distance from the popular Plaza Mayor in Madrid. It's popular with tourists on the lookout for an affordable selection of tapas. I found this market to be significantly less congested compared to La Boqueria in Barcelona. That being said, this market comprises only edible-food stalls. In addition, Mercado de San Miguel did not have a signature tapas stall like El Quim in La Boqueria, which carried well-known tapas dishes such as Escalivada and Butifarra sausages.
Sitting arrangements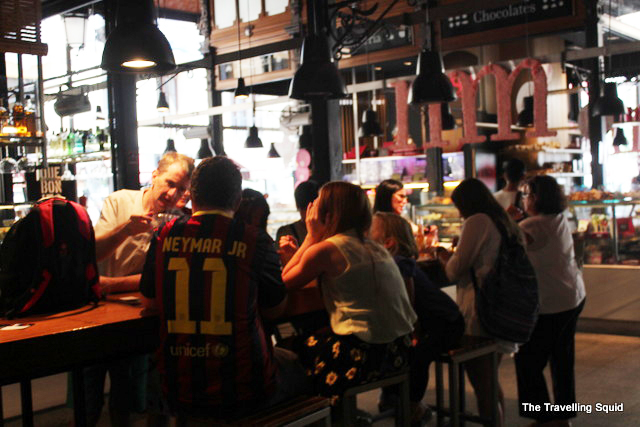 Most of the tapas stalls operate on the basis of shared sitting. My advice would be to reserve a seat before making your order. It was pretty busy when we were there at 1pm in the afternoon, and we had to wait for some time for a seat.
7 tapas to try at Mercado de San Miguel:
1. Croquettes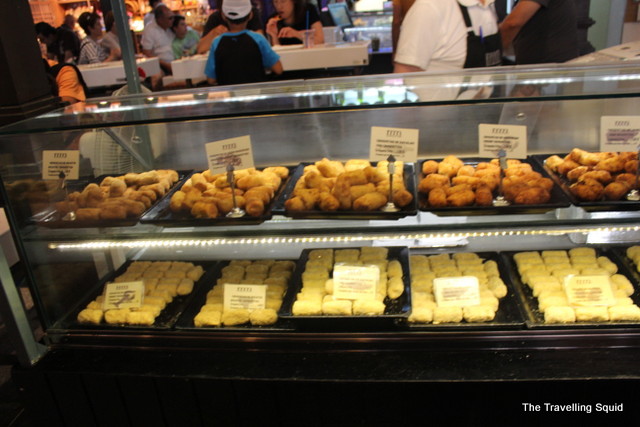 The staple of Spanish tapas, Croquettes come in all flavours and sizes. Some with cheese and others with Spanish ham – there's a wide selection to choose from.
2. Smoked Salmon Bruschetta – €3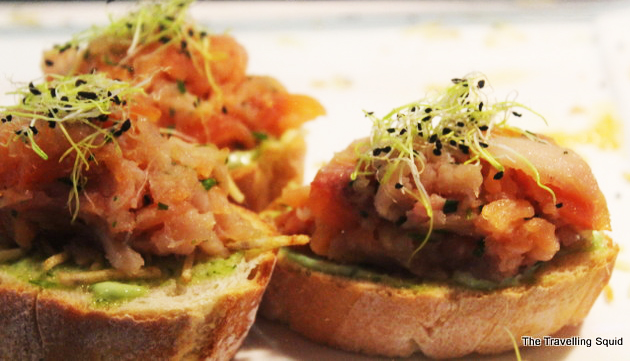 Apart from smoked salmon, I found the avocado spread on the baguette  to be a nice touch. The tapas stalls sell other types of delectable bruschettas as well, such as those peppered with fresh red tomatoes, anchovies and sprouts.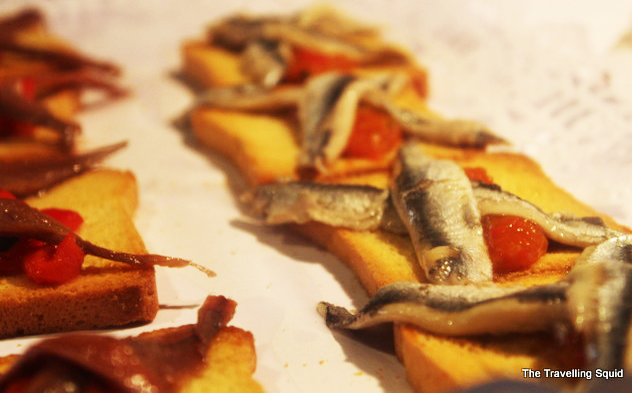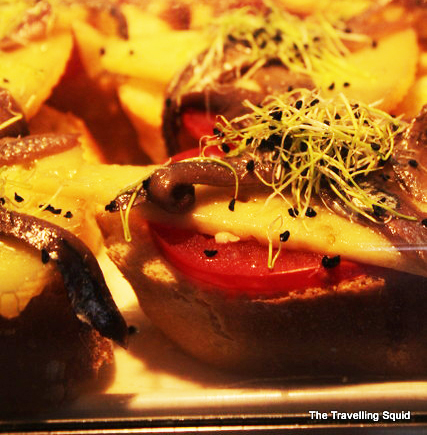 3. Churros in Chocolate Sauce – €3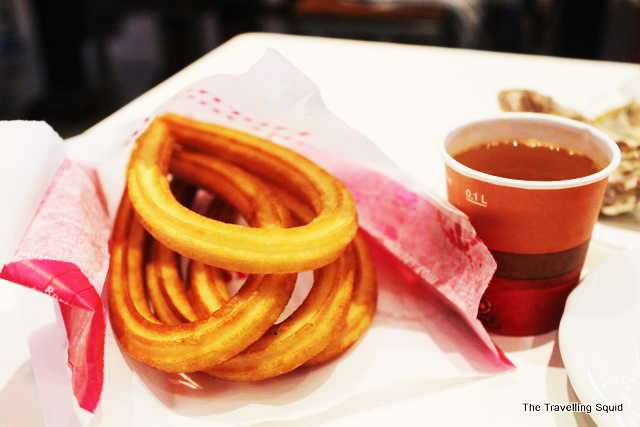 There's no better place and time for an afternoon snack, than at the Mercado Saint Miguel chomping on Churros. I found the bread to be light and crisp. The chocolate sauce was not too sweet – of the right consistency and not cloying.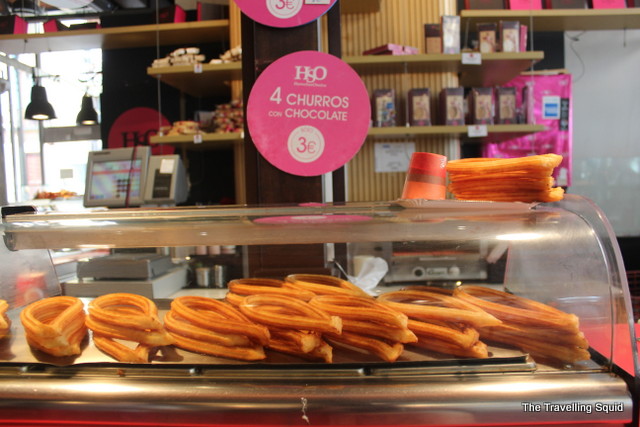 4. Sangria – €2.50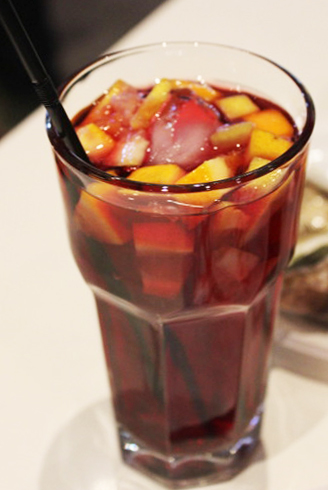 The sangria to me, was too expensive given the amount of alcohol in that glass. I would have preferred a glass of wine instead. That being said, if you find that a glass of wine is too much for an afternoon rendezvous, a sangria makes for a light and refreshing option.
5. Glass of White Wine – €3.50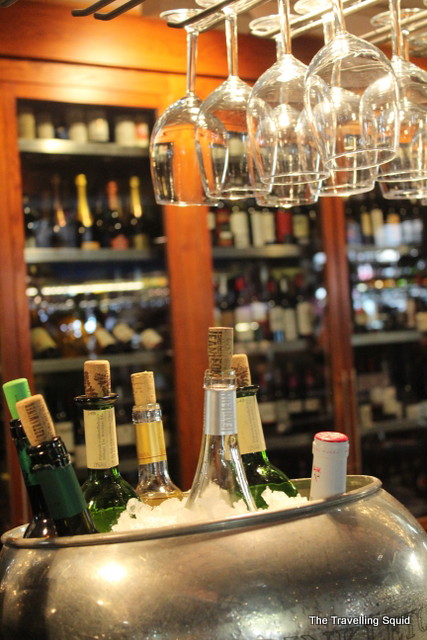 The wine offerings are wide and the shops carry a decent selection.
6. Bruschetta with Gurla – €2.50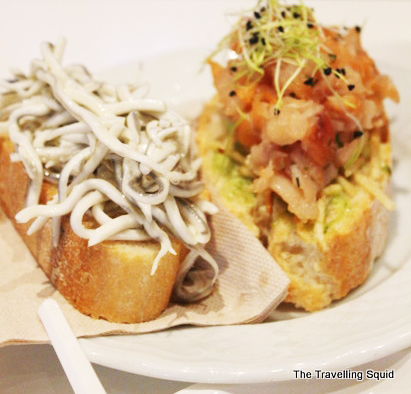 I absolutely adore Gulas – a silver eel-like type of fish. It was my first time trying that out. Similar to anchovies but smaller, it tasted super soft and melts in your mouth. Yum.
7. Oysters – €2.50/ pc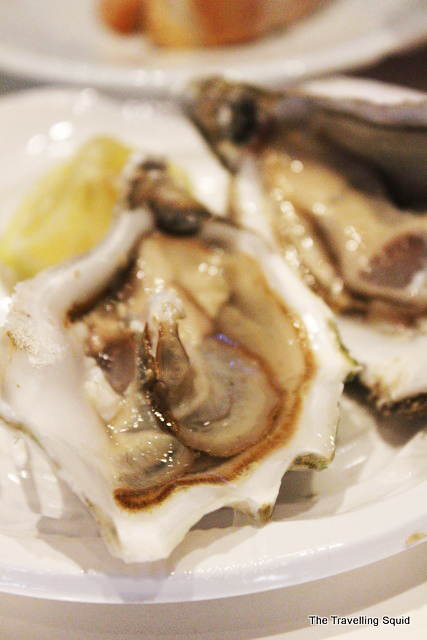 Oysters ain't a typical tapas dish, but these were very fresh and worth a try. The price for each piece varies according to size. If you're into other types of seafood such as mussels and clams, do give them a shot.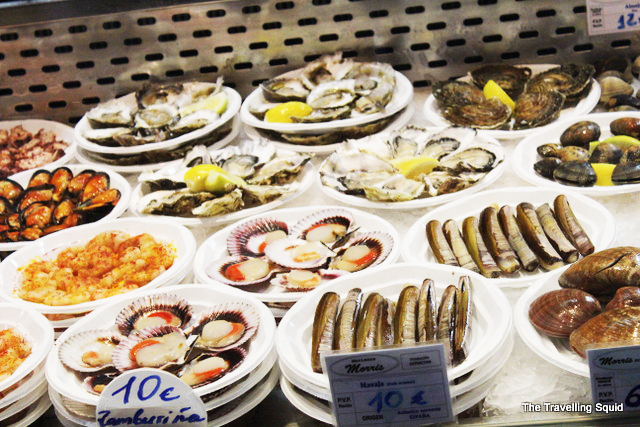 *Prices accurate as of Aug 2014. 
The Travelling Squid's Take
If you're new to Madrid and are looking for a place to try a variety of tapas, the Mercado de San Miguel offers a wide selection at reasonable prices. Although it's a tad touristy, it's worth a short walk from the city centre of Plaza Mayor – a great place to hide from the elements. To get a seat easily, avoid visiting during peak hours.
Please click on the link to access the full list of stalls.
Website: http://www.mercadodesanmiguel.es/en/puestos/
Opening hours: 
Mo-Tu-We-Su:
from 10:00 to 24:00
Th-Fr-Sa:
from 10:00 to 2:00
Have you tried tapas at Mercado de San Miguel? If so, do drop a comment below. Thanks!