Getting from Tokyo Station to Kawaguchiko by bus and then to Mishima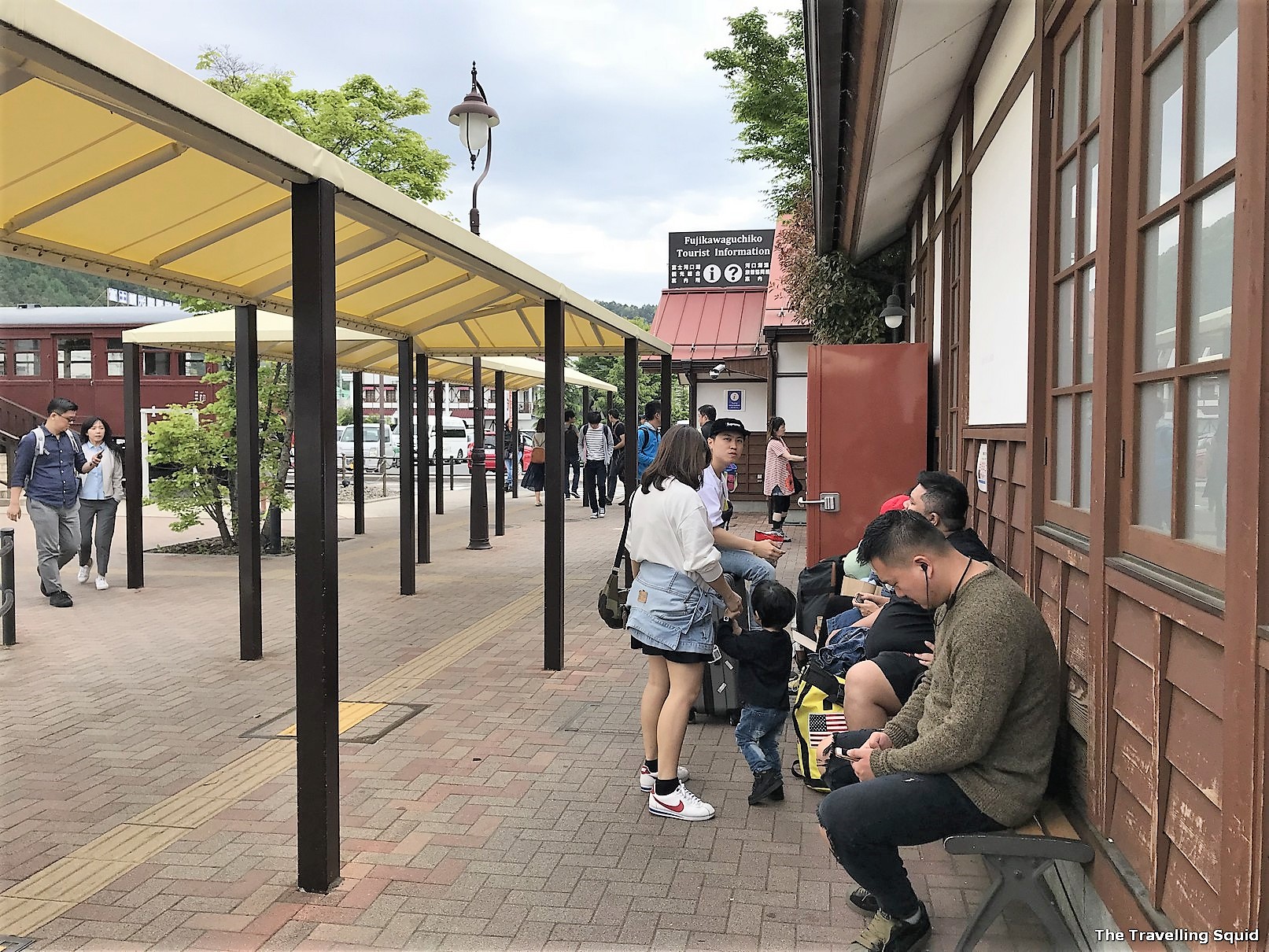 If you're thinking of how to get from Tokyo Station to Kawaguchiko by bus, hopefully this post will come in useful. A booking site we used to purchase the bus tickets online was Japan Bus Online. It's not the official bus company site per se. But it's a third-party aggregator of different routes across Japan, making it very  convenient to use. Simply make payment via credit card, and all you need to do is to show the bus driver your e-receipt when boarding the bus. It's a straightforward process, unlike the exchanging for a JR Rail Pass.
1. Getting from Tokyo Station to Kawaguchiko by bus
To get from Tokyo Station to Kawaguchiko by bus, we took the Tokyo Fuji Five Lakes Liner from the Tokyo Station Yaesu South Exit to Kawaguchiko Station.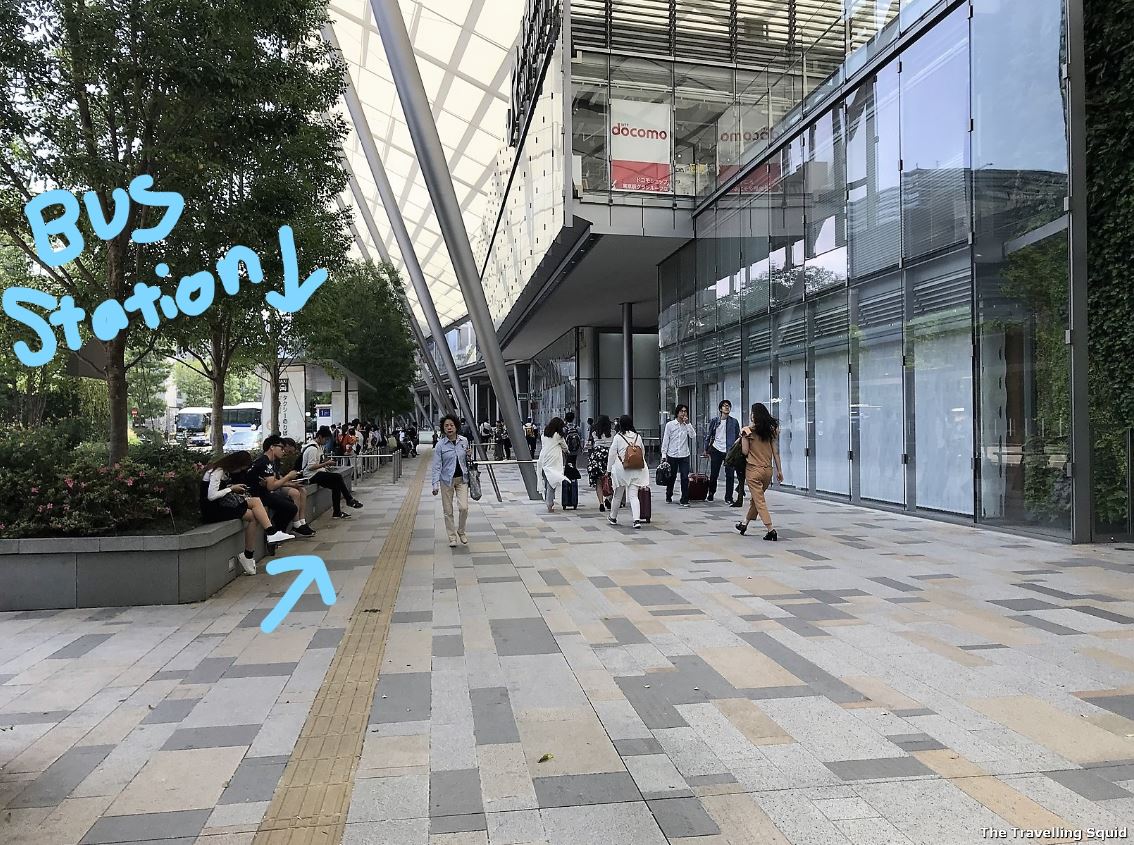 The Tokyo Yaesu South Exit is where most buses depart from – it's hard not to miss it. To be sure, you could also ask the station staff which is the platform to wait for your bus. Or simply check the electronic board (picture below) for details.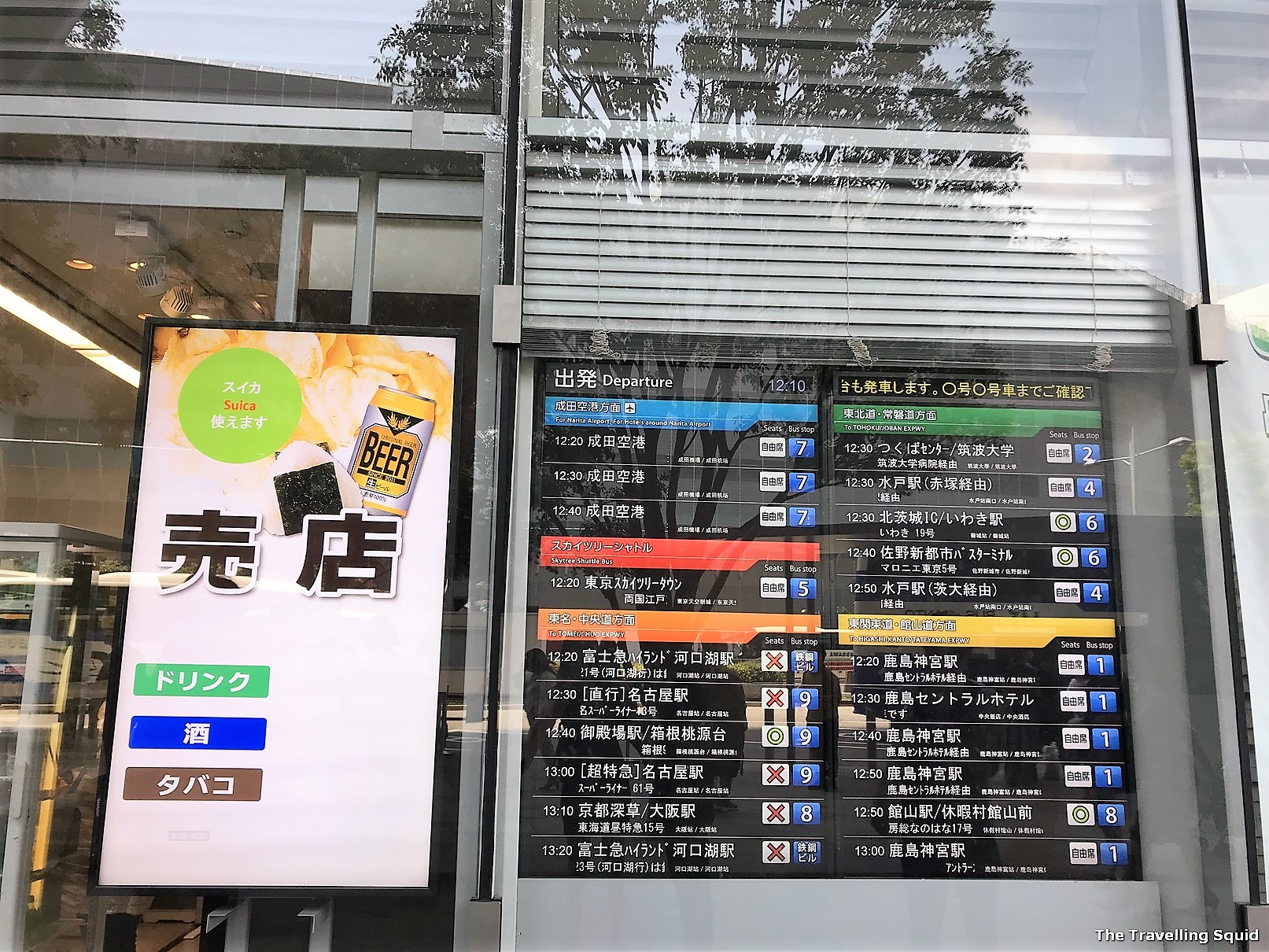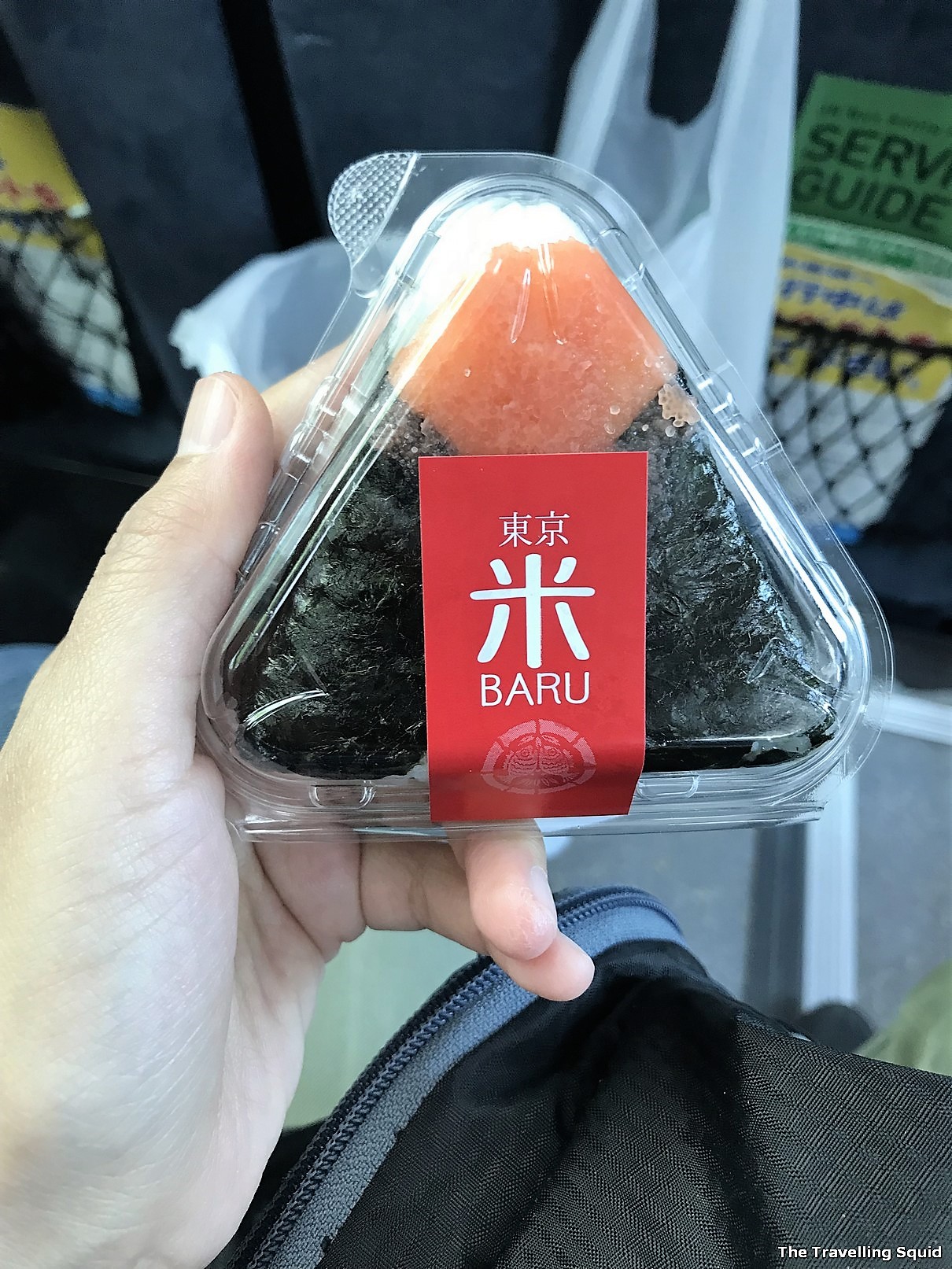 We were there 20 minutes in advance, and managed to get an onigiri as breakfast along the way. We could reserve our seats in advance so that was helpful. The bus left punctually at 9.52am and arrived quite punctually at Kawaguchiko Station at 11.52am.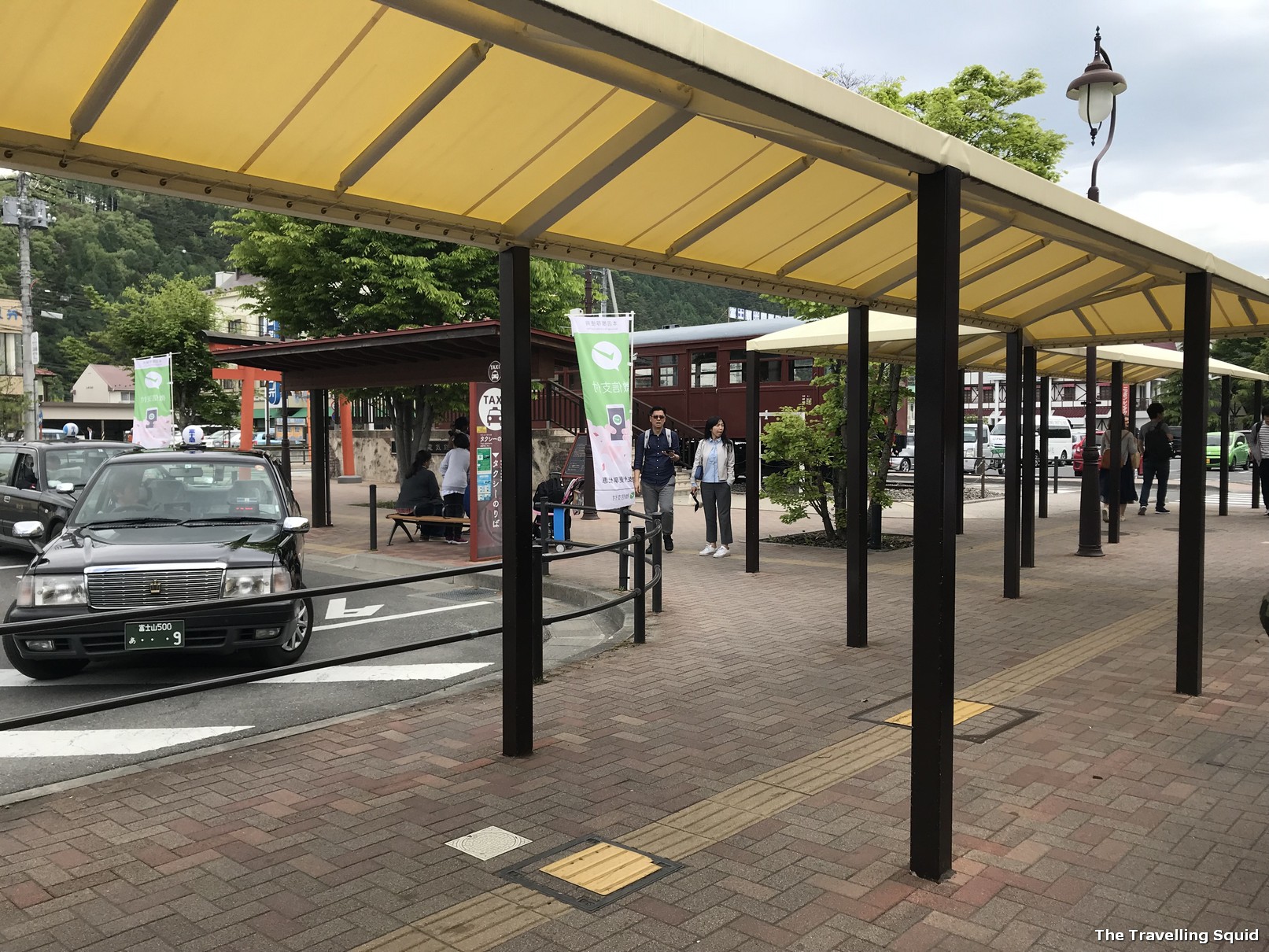 I fell asleep during the journey, but was told that the scenery along the way was quite nice. Along the way, the bus will also stop at the Fuji-Q Highland station (it's a theme park) and the Mount Fuji station. (I wondered why people would visit a theme park when they could go hiking among the lakes and around Mount Fuji, but to each his own.)
The Kawaguchiko bus stations is the main station serving the area and it's quite busy. Kawaguchiko is the last stop of the bus journey. If you're staying at Hotel Konanso, it's a 10 minute walk from the bus station. You'll pass by several traditional Japanese restaurants along the way too. The slopes are largely downhill, hence it was good that we managed to catch the hotel shuttle back from the hotel to Kawaguchiko Station.
The ticket wasn't too expensive. It cost ¥1,800 for approximately a 2-hour ride. The booking process online is simple – just fill in your name, your contact number and email address. Type in the verification code that will be sent to your email, key in your credit details and you're done.
2. From Kawaguchiko Station to Mishima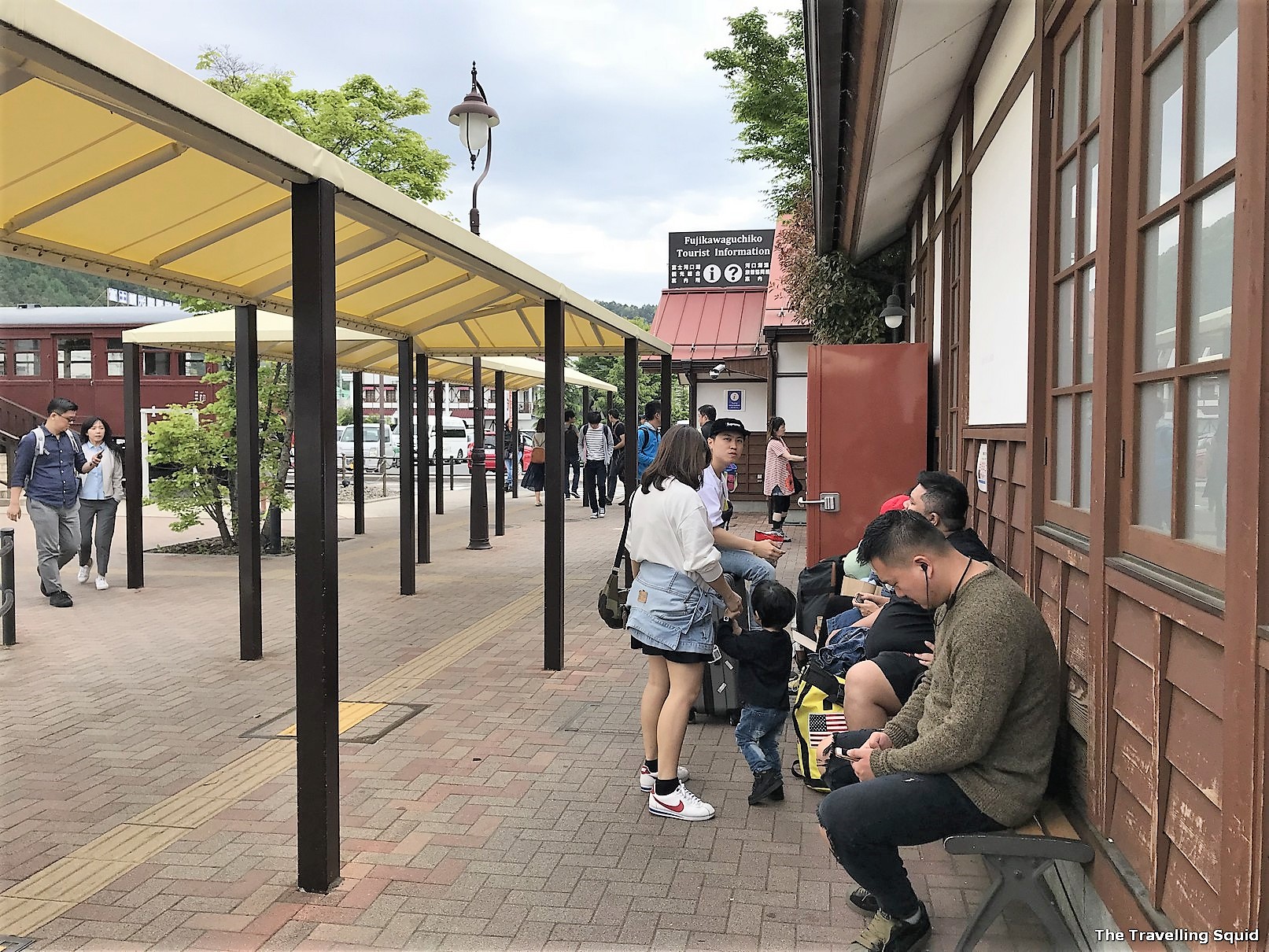 Our next destination was Kyoto, and we headed from Kawaguchiko Station to Mishima to take the Shinkansen  to Kyoto. Similarly,  we purchased bus tickets from Japan Bus Online, this time for ¥2,260. It was quite a decent price for travelling Japan.
I would like to point out had that the Kawaguchiko Station is full of tourists. You might wish to get there early, as it may take some time to find the correct platform, and use the toilet before going on a long bus trip. The women's toilet had a super long queue when we were there, and I regretted drinking that much coffee near our hotel, Hotel Konanso. Though the coffee was really good I must say.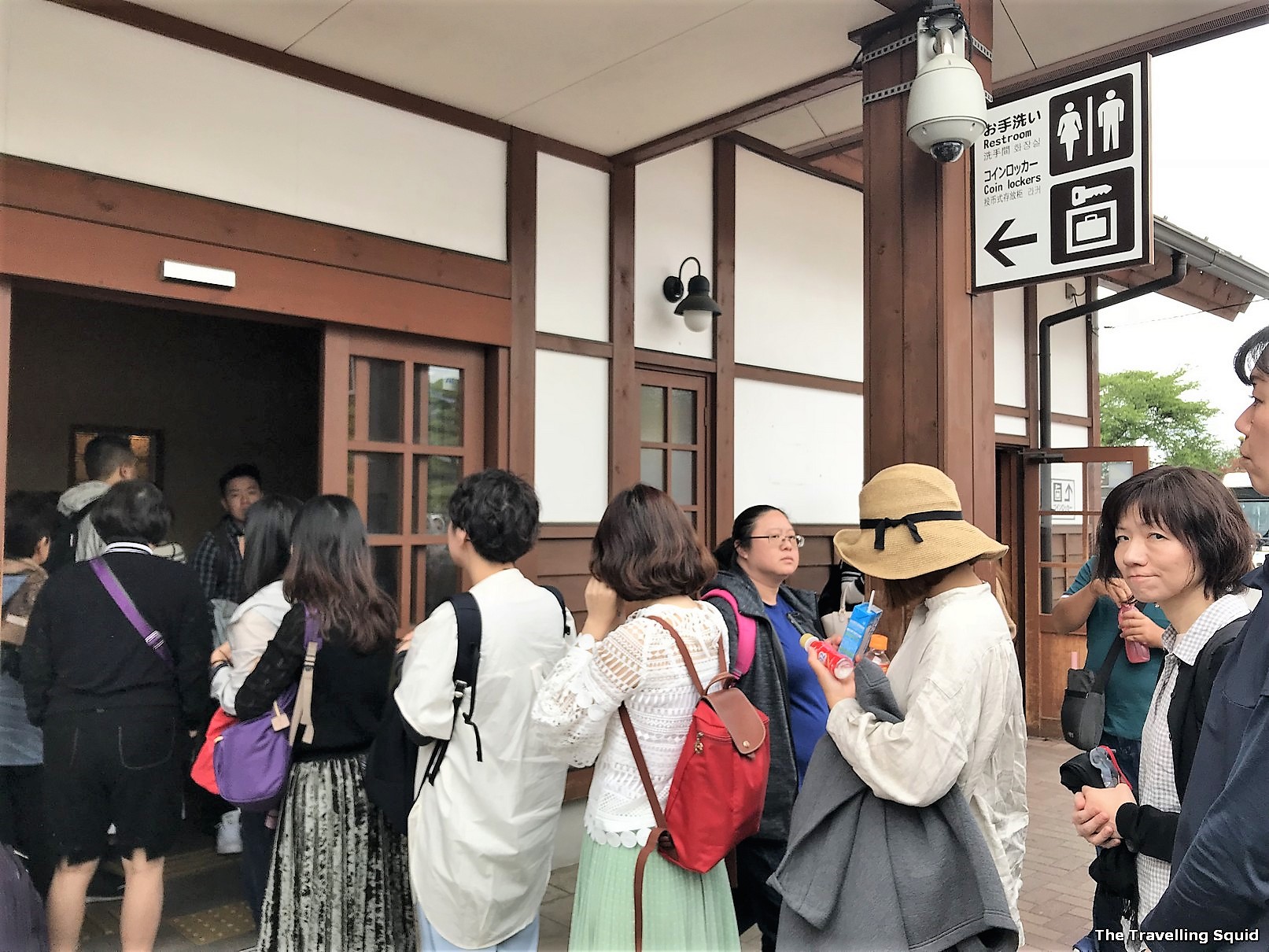 It took me about 20 minutes to queue for the toilet, and we made it just in time before the bus moved off. It would have been quite a hassle should we had miss the bus. Hence it's always good to get there in advance. I also thought they should add more toilets to cater to the influx of tourists, especially during peak hours. Some female tourists were also seen entering the male toilets. Which was a tad appalling.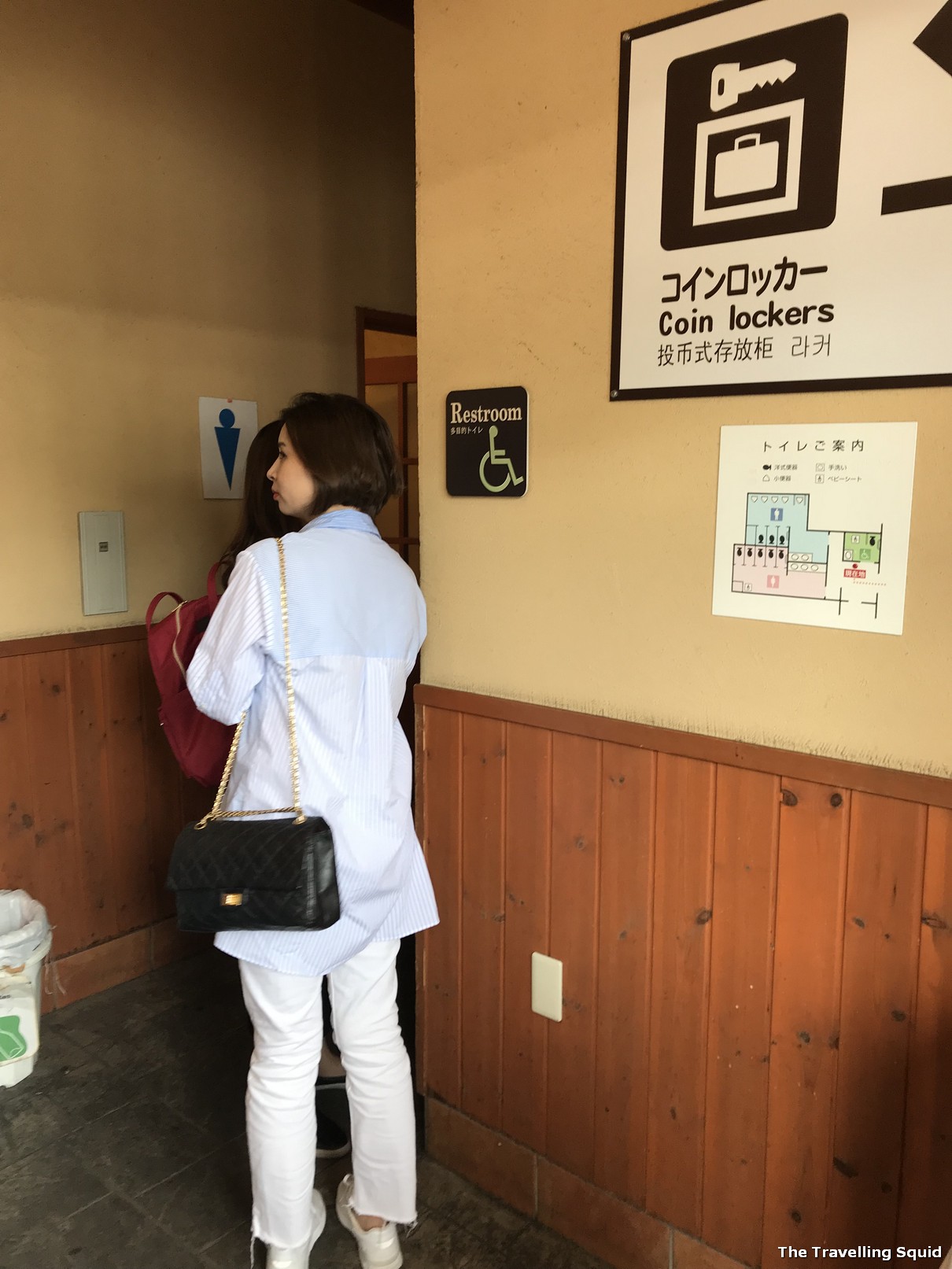 The Travelling Squid's Take
I found travelling by bus in Japan to be quite a comfortable experience. Like most things in Japan, the buses were clean and left punctually. They were also more technologically receptive as they allowed for the use of e-receipts instead of physical tickets, unlike the situation we faced when we tried to exchange for the JR Rail Pass. All I can say is that the Kawaguchiko Station can get quite busy, so be there early. I also liked that the bus passed through some small towns, which allowed us to get a sense of life in the more rural areas of Japan.