Review: For affordable accommodation in Kyoto check out Kaeda Guesthouse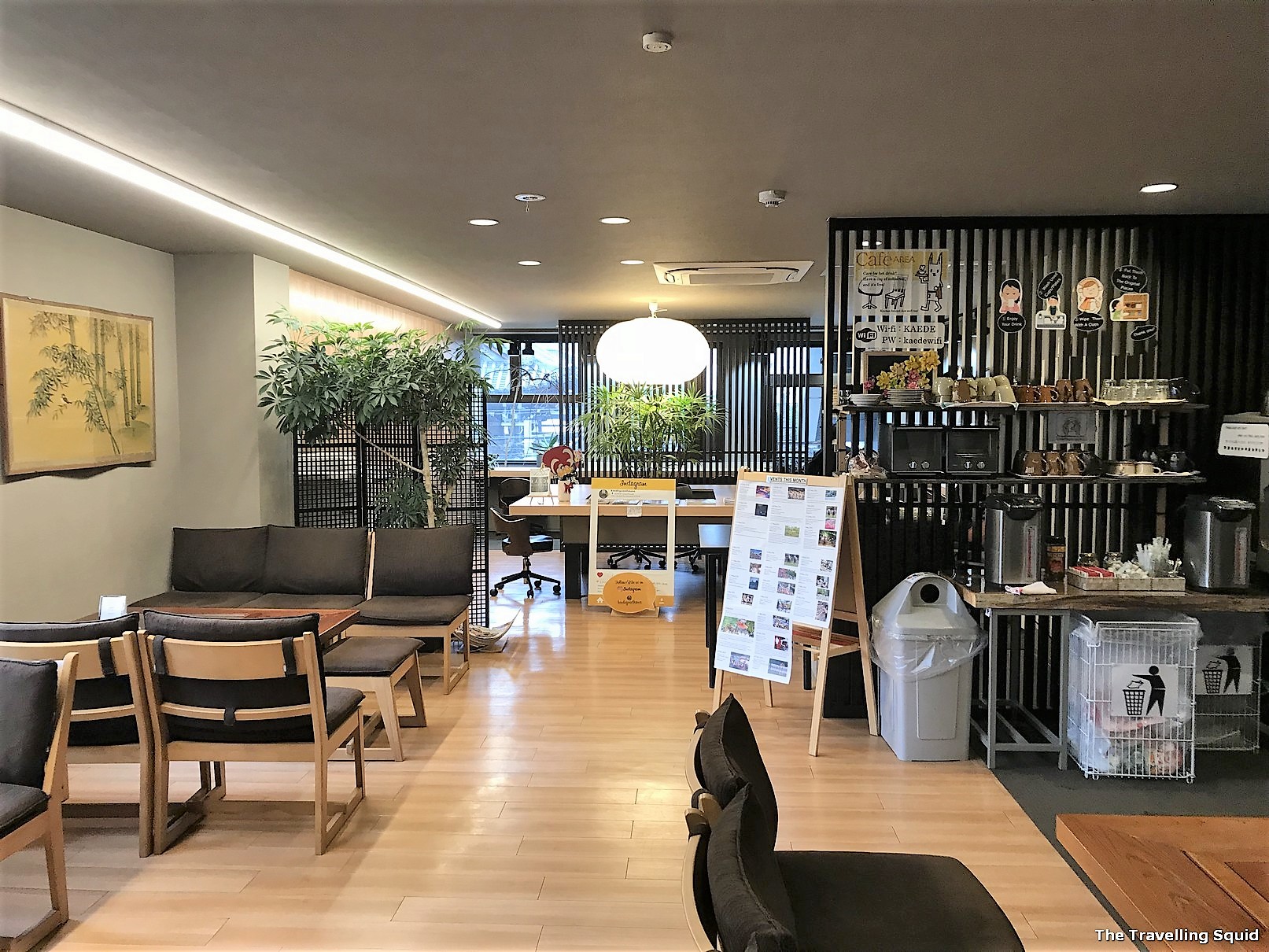 During my early twenties, I used to stay in hostels while travelling in South East Asia. I used shared bathrooms and was open to stay in dormitories – rooms shared by four people or more. Now being in my late twenties, all I can say is that my preference would be to stay in a hotel. It doesn't have to be super luxurious because most of my time will be spent out of the room. But it should minimally be clean and comfortable. Kaeda Guesthouse in Kyoto is a mix of a hostel which comes with private rooms as well. We stayed in the private room for three nights.
S had booked Kaeda Guesthouse for two reasons. First, it was the peak tourist season in Japan (we were there in early May) and accommodation in Kyoto was expensive. We stayed at the Daiwa Roynet in Ginza and that set us back by SGD216/ USD161. Daiwa Roynet in Kyoto was priced at about SGD300 per night. Hence S decided to book a more affordable option, after spending on the SGD500 ryokan (traditional Japanese-style room) at Lake Kawaguchiko. Second, Kaeda Guesthouse had great ratings online and seemed to be quite value-for-money. It was rated 4.5 on Tripadvisor, and set us back by SGD81 / USD60 per night, for a private room with a personal toilet and shower.
For affordable accommodation in Kyoto check out Kaeda Guesthouse
The Room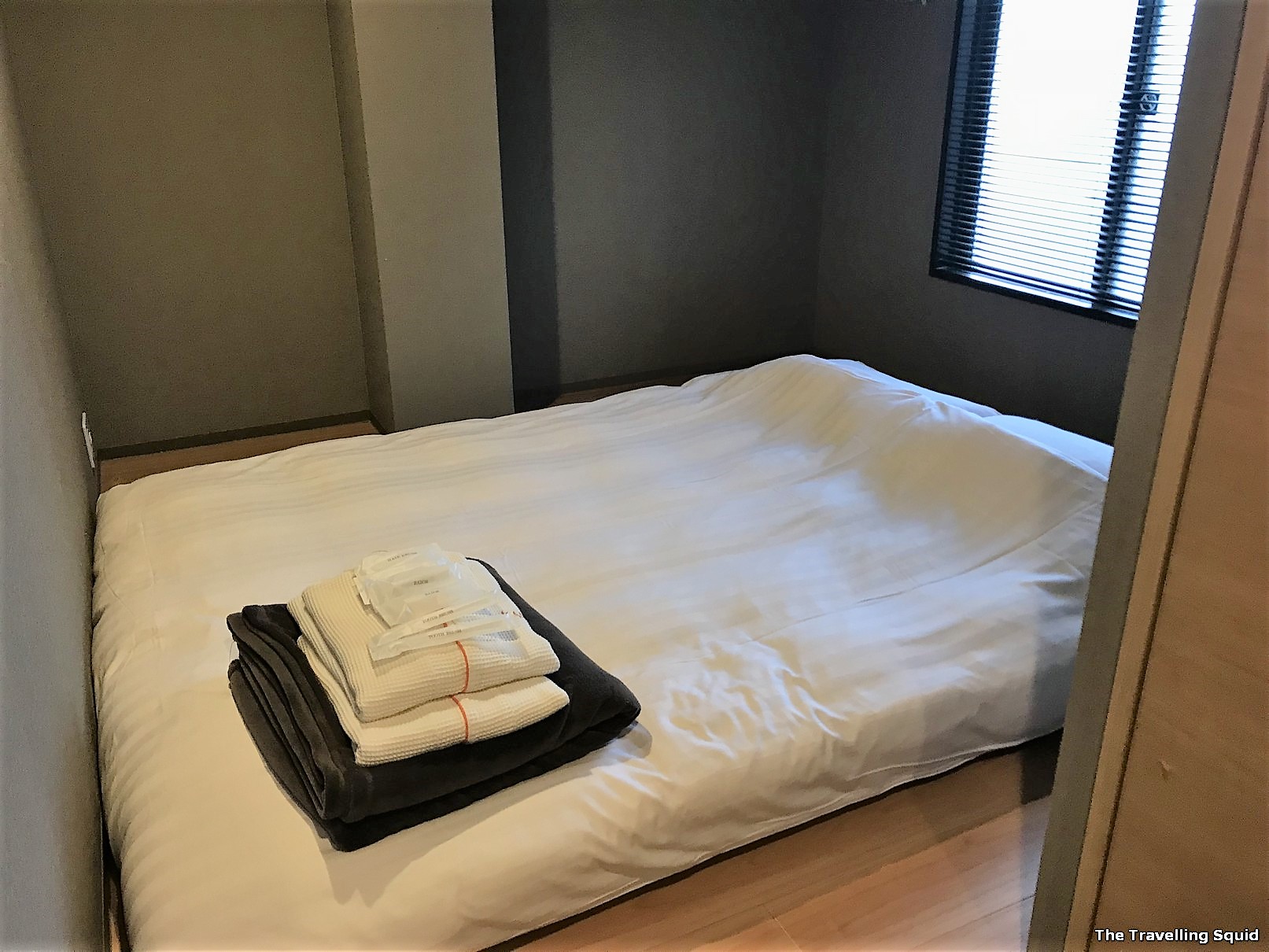 Now I would say that Kaeda Guesthouse was indeed value for money. The room was undoubtedly small, but we had enough space to move around and stash away two big luggages. Most importantly, it was clean. There was a Japanese style-futon at the centre of the room, and the toilet and bathroom were in separate rooms.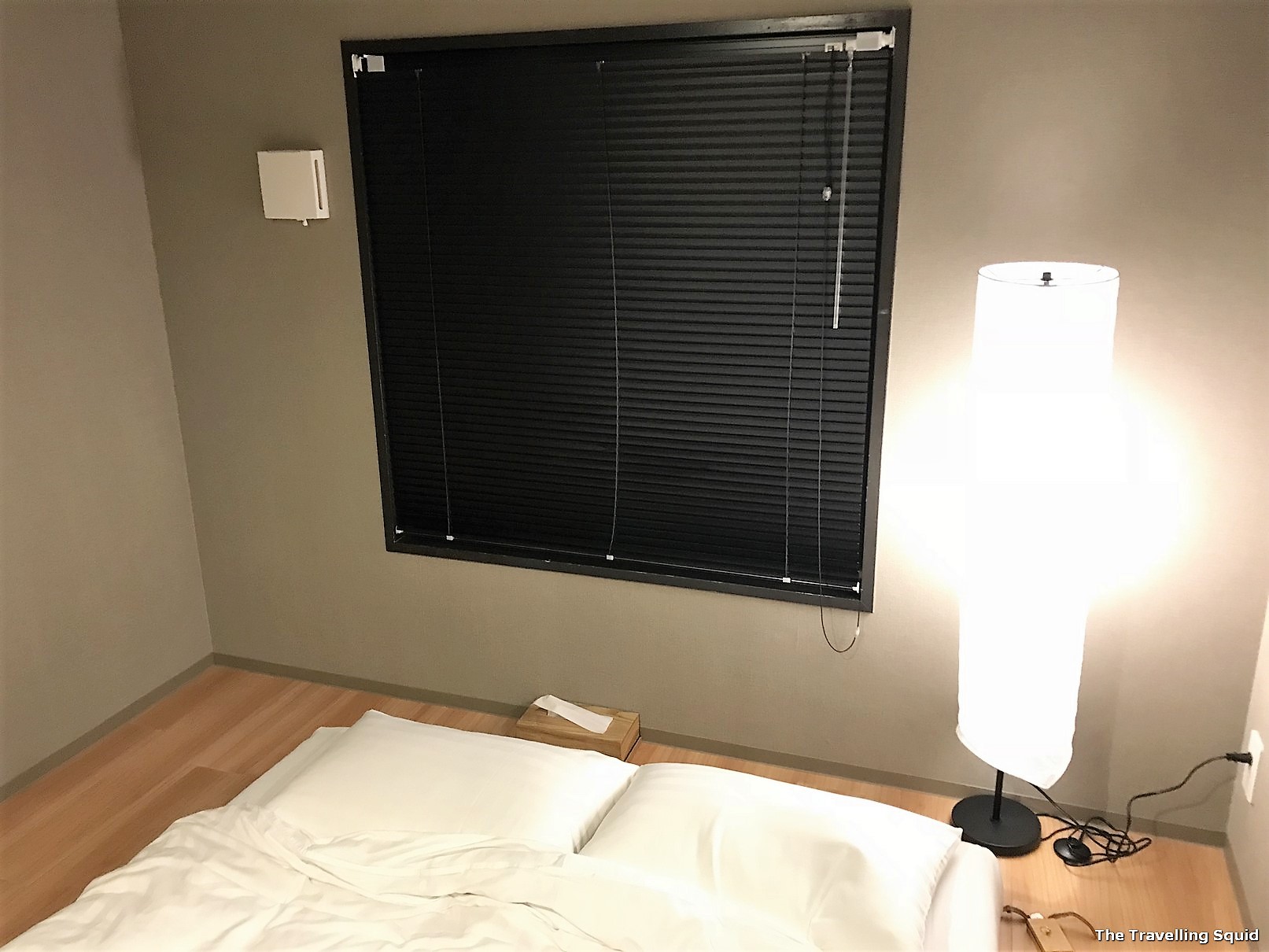 My only wish was for more sitting space. The walls were really thin too, so you could hear voices from your fellow neighbours, as they talk or giggle in a flirtatious manner. ▐ ⊙ ▃ ⊙ ▐
The blinds in the room were slightly damaged, so light did enter in the morning while we were sleeping.  Our solution was to shift the mattress a little. The toilets and bathroom was located separately from each other, with a sink on the outside. It was a pretty small space.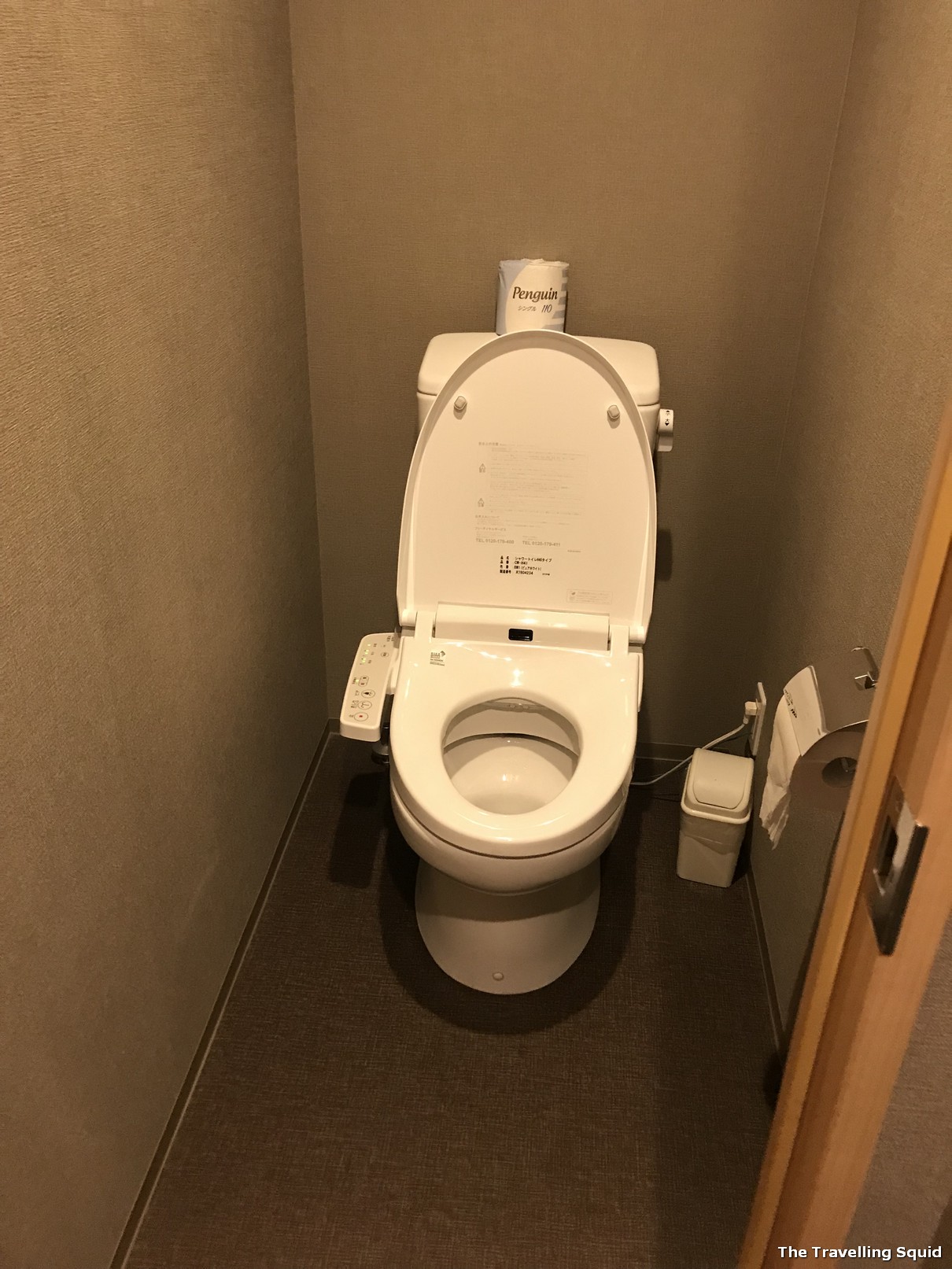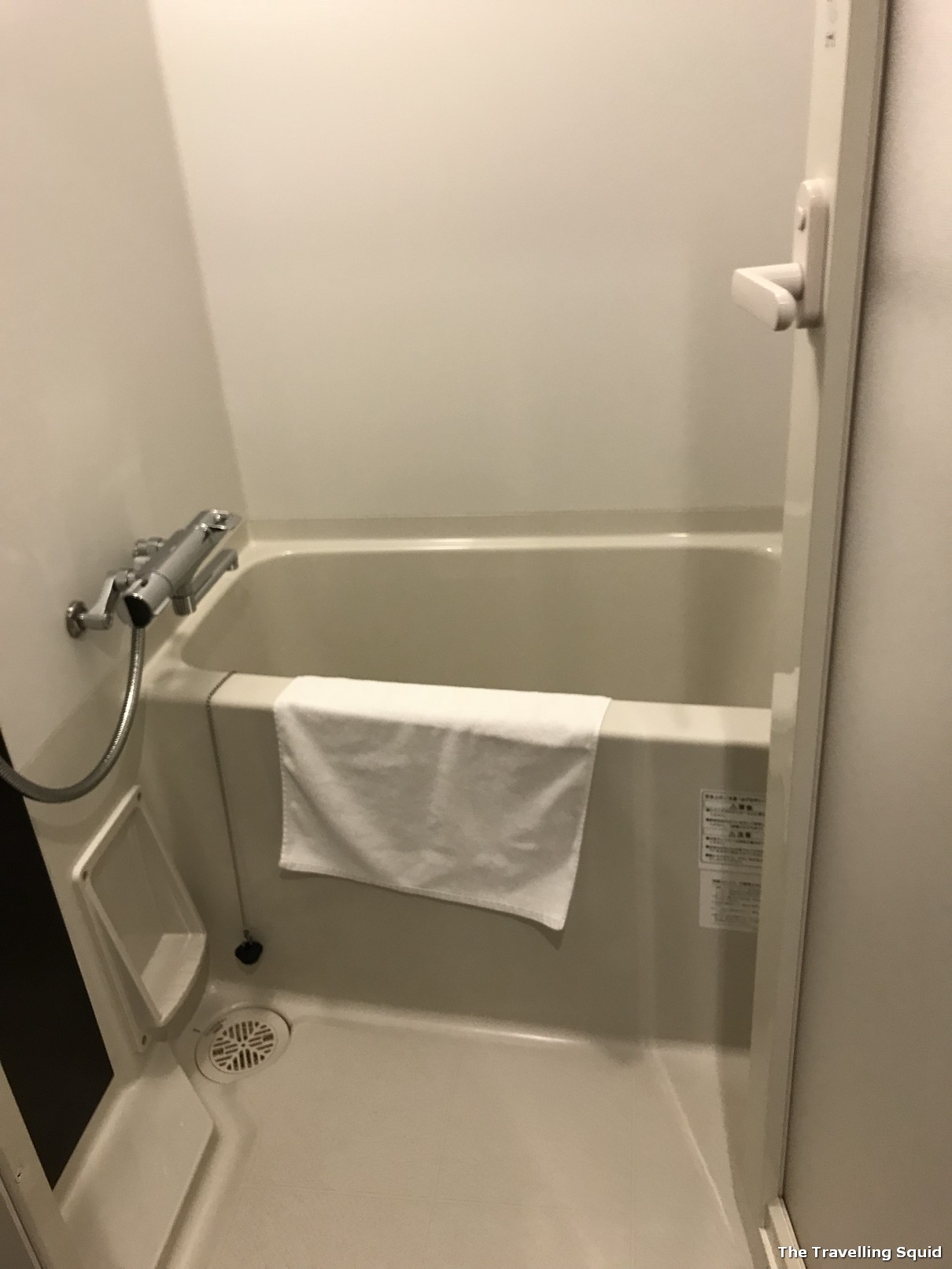 Location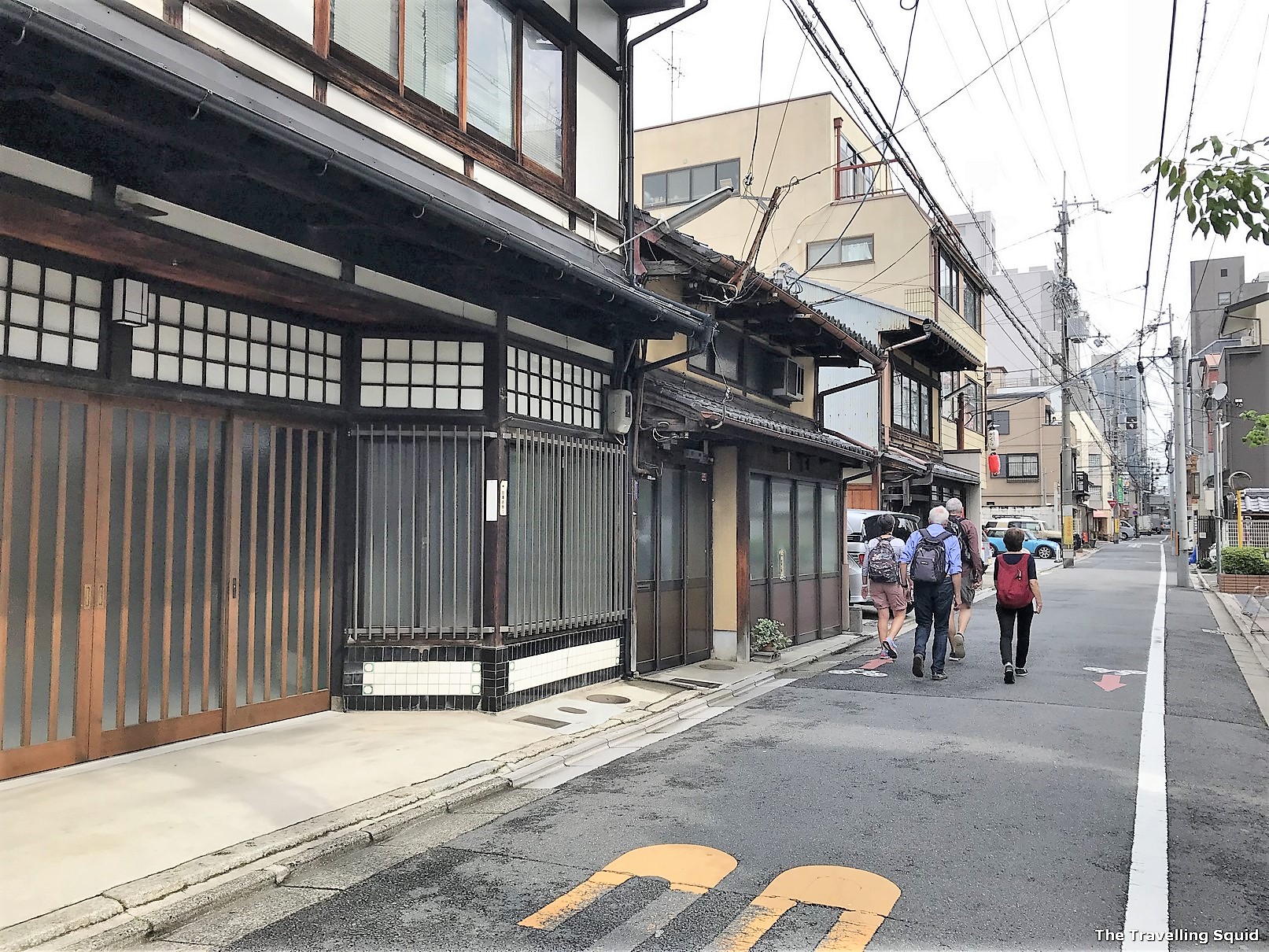 Kaeda Guesthouse is a 9 minute walk away from Shijo Station along the Karasuma Line, which is two stops from Kyoto Station. There is also a great Warabi Mochi place to have a green tea parfait just down the road. That's a five-minute walk away. There are plenty of restaurants and bars in the vicinity too. Stay tune for some of our upcoming reviews.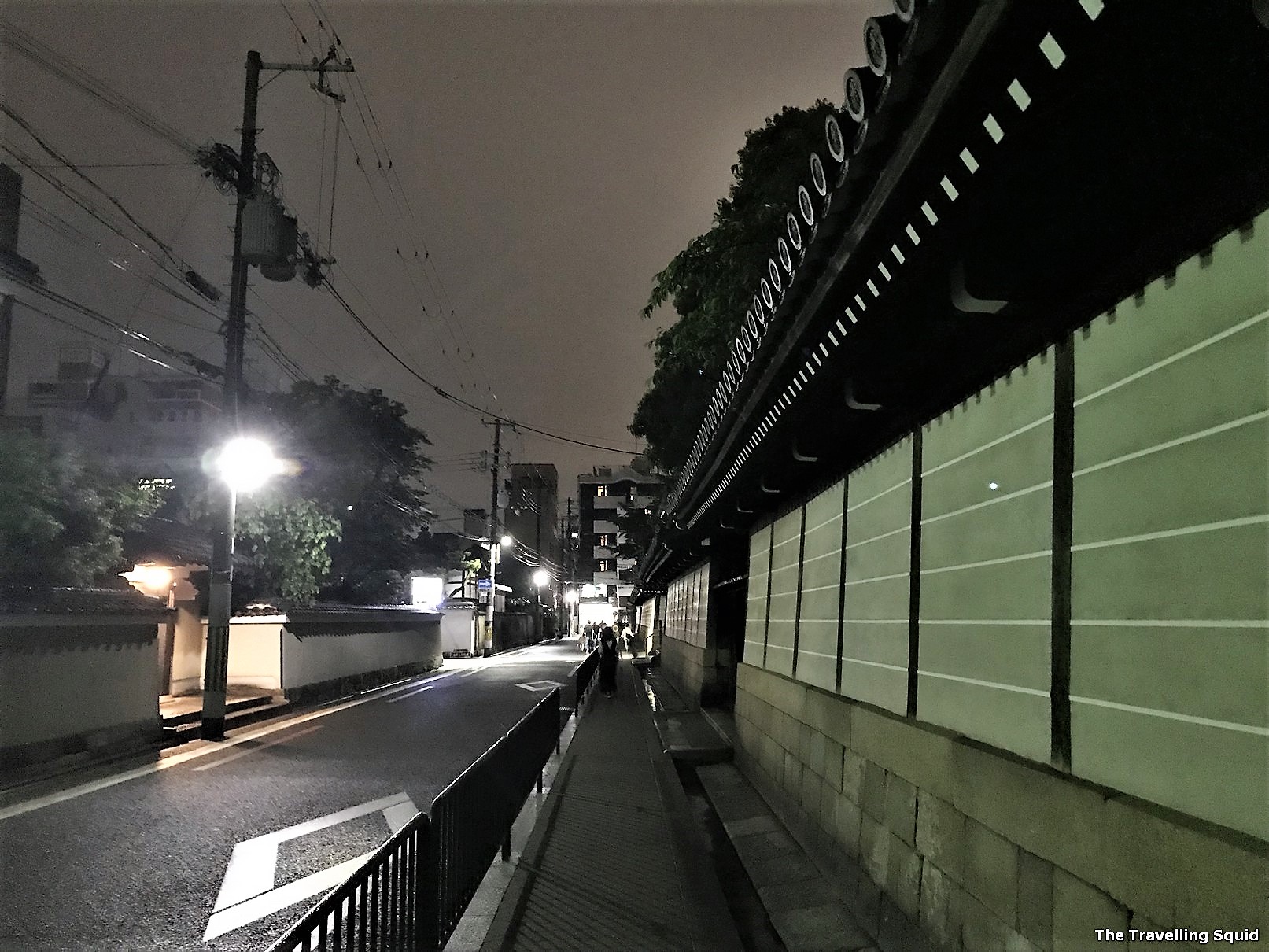 Service
After checking out, while on the way to Osaka, I realised that my watch was not on my wrist. I panicked a little and using Skype credit, gave Kaeda Guesthouse a call. We had the JR Rail Pass, so it was not difficult for us to head back to Kyoto to retrieve the watch.  They were helpful and told me that they would check the room – I subsequently received an email from that 30 minutes later saying that the watch could not be found. While I later found the watch in an obscure recess of my luggage, this episode left me thinking that the service staff at Kaeda Guesthouse were helpful and efficient.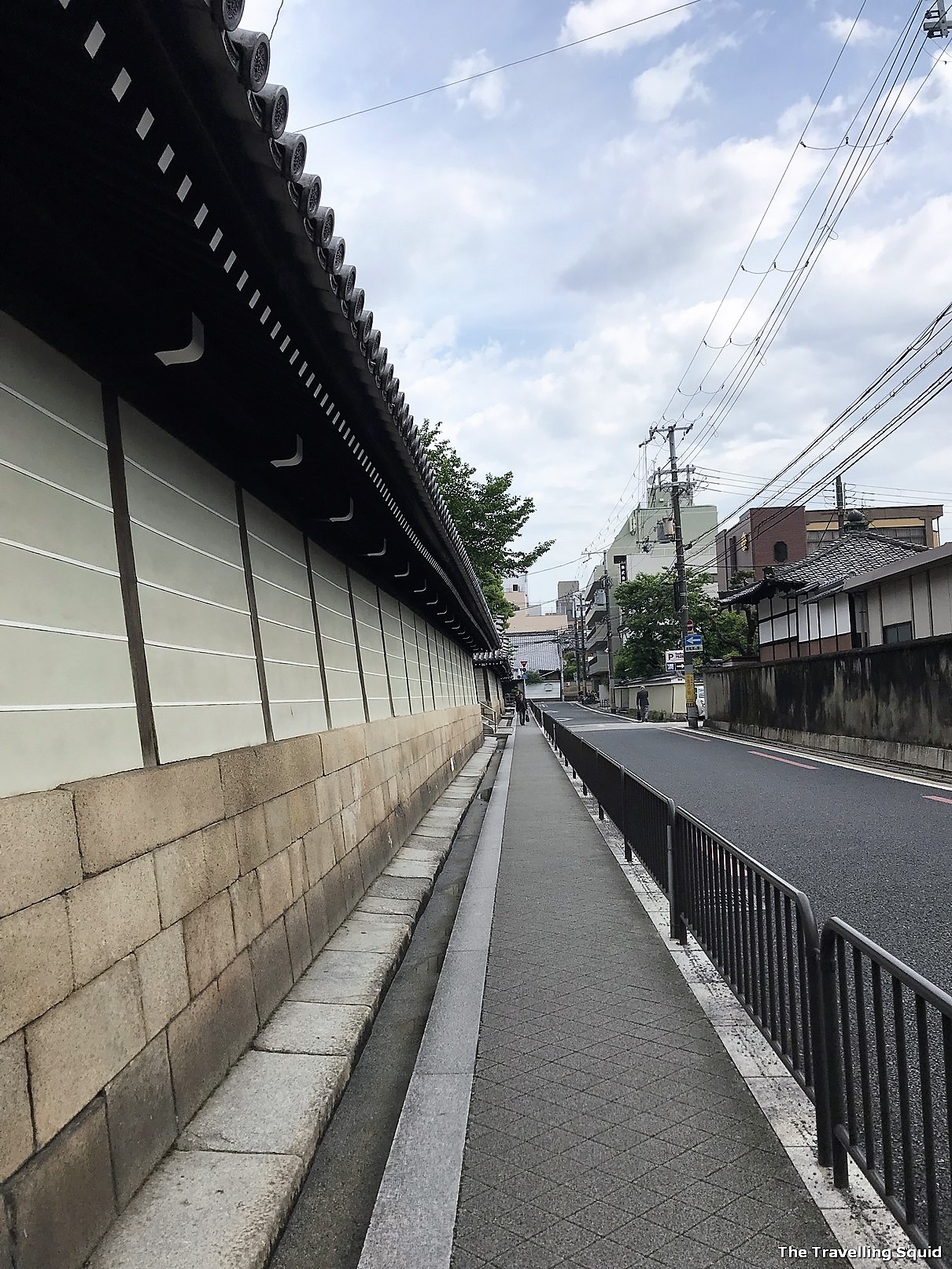 The Travelling Squid's Take
Would I recommend Kaeda Guesthouse? Yes, I would say if you're on a budget, Kaeda Guesthouse is an affordable option and the location is really convenient too. At SGD81 per night, it certainly did offset the cost from the ryokan we stayed at Lake Kawaguchiko which came with the onsen facilities. I do admit that I was quite relieved to leave after 3 nights and head to Osaka where we had booked a hotel. It was an experience nonetheless.
***
For affordable accommodation in Kyoto check out Kaeda Guesthouse
Address: 465-2 Senshojicho, Shimogyo Ward, Kyoto, Kyoto Prefecture 600-8076, Japan
Phone: +81 75-344-8780
Website: http://www.kaede-kyoto.jp/english/
Email: Kaede.kyoto@gmail.com (they are very responsive)