For good beer, check out Spring Valley Brewery in Kyoto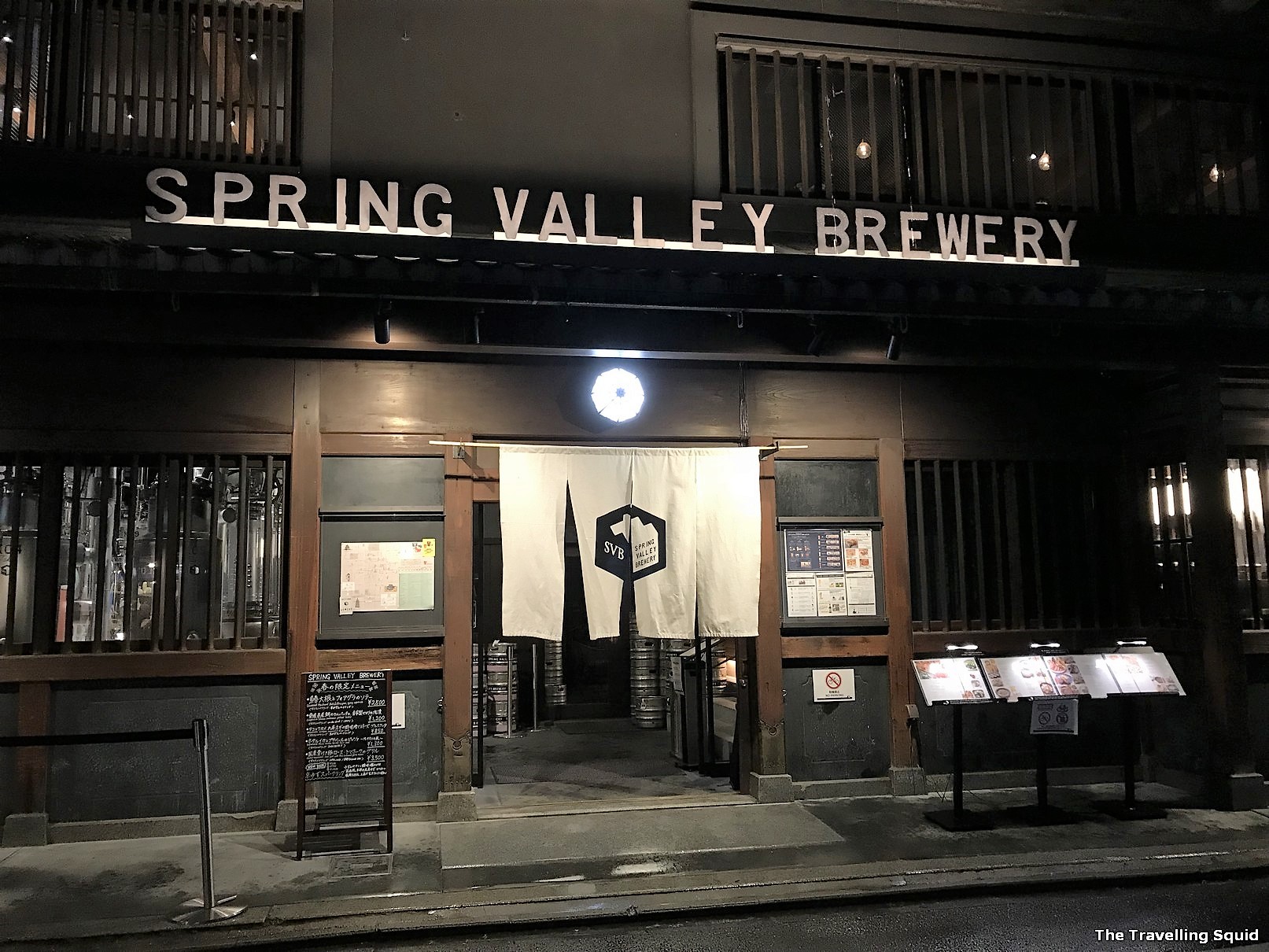 If you're looking for a good place to have beer, check out Spring Valley Brewery in Kyoto. We chanced upon it by accident. We were at the Nishiki Market in Kyoto looking for a place to chill after our dinner at Tendon Makino Kyoto Teramachi. It started pouring and we decided to take an alternative walking route back. Although it was raining, Spring Valley Brewery was very popular with locals on a weekday evening.  We  came across it by chance – it was housed in a traditional Japanese building. Seems like they refurbished it and put in pretty cool beer brewing machinery.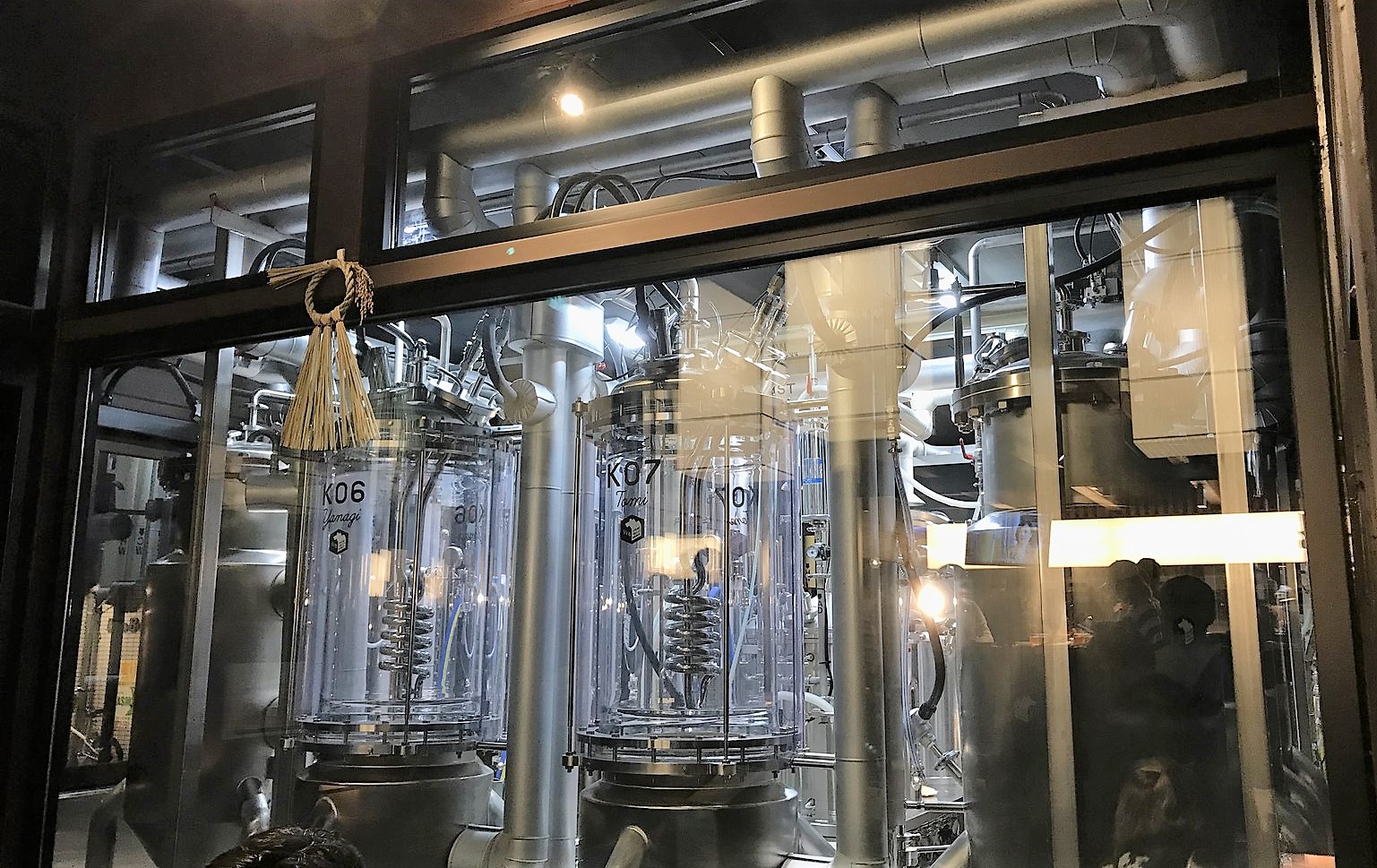 The beer menu – What is OG and IBU in beer?
We waited for about 20 minutes for a seat. During that time, we had the opportunity to  review the menu.  There's a wide selection of beers on Spring Valley Brewery's menu – you can view it online too. I like that they gave information about the beer's OG (Original Gravity) and IBU (International Bitterness Unit)  OG measures the level of unfermented wort in the beer.
What is OG (Original Gravity)?
According to Realbeer.com, the primary contribution to specific gravity is sugar, some of which is fermented into alcohol, while the rest remains in the finished beer to give it sweetness and body. OG refers to the density of the wort before fermentation. The higher the OG, the more the body and alcohol content of beer. Therefore, according to Craftbeer.com, it is possible to infer that a stout with an OG of 1.080 is likely to have a stronger Alcohol By Volume (ABV) than a stout at 1.044. A craft beer described as 'high gravity' refers to the strength in alcohol, a detail that adds to the beer's character. If you were to look at Spring Valley Brewery's beer charts, high OG levels are correlated to ABV amounts.
What is (International Bitterness Unit (IBU)? 
To me, OG  is a pretty technical term – I found IBU more intuitive. It measures the bitterness of the beer from the hops. Yoexpert.com gives a good example – a hoppy beer like an IPA will have a very high IBU rating, eg. 75, while a malty beer like a stout will usually (but not always) have a low IBU rating at around a 30. Realbeer.com says that generally, at higher beer OG values, it requires higher levels of IBUs to give the same perceived bitterness, as balanced by the residual sweetness of the finished beer.
Beer at Spring Valley Brewery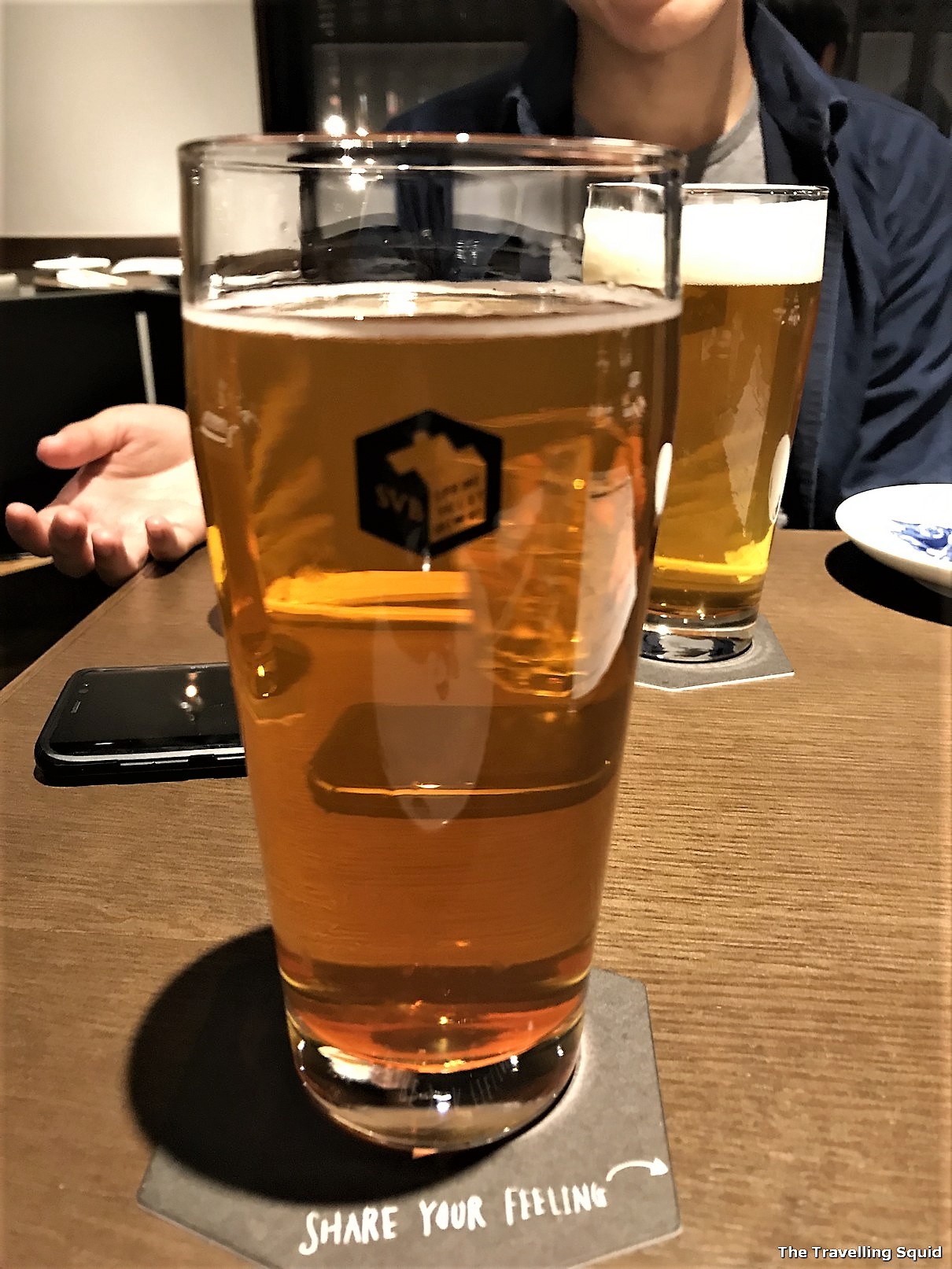 I ordered a 496 while at Spring Valley Brewery in Kyoto. It was the brewery's flagship beer. I recalled it to be smooth, and yet there was body and a rich hoppy flavour. It was delicious. I saw the people around me ordering tasting portions to try the various types of beer available. But I had to uphold my principles that the smallest serving beer can be drunk at is 330ml, and proceeded to order the serving equivalent to a pint.
Spring Valley Brewery's 496 reminded me of this refreshing, hoppy Big Bear Pale Ale I had at The Lyric in London. It was so aromatic and was such a good balance. It was quite an unforgettable experience.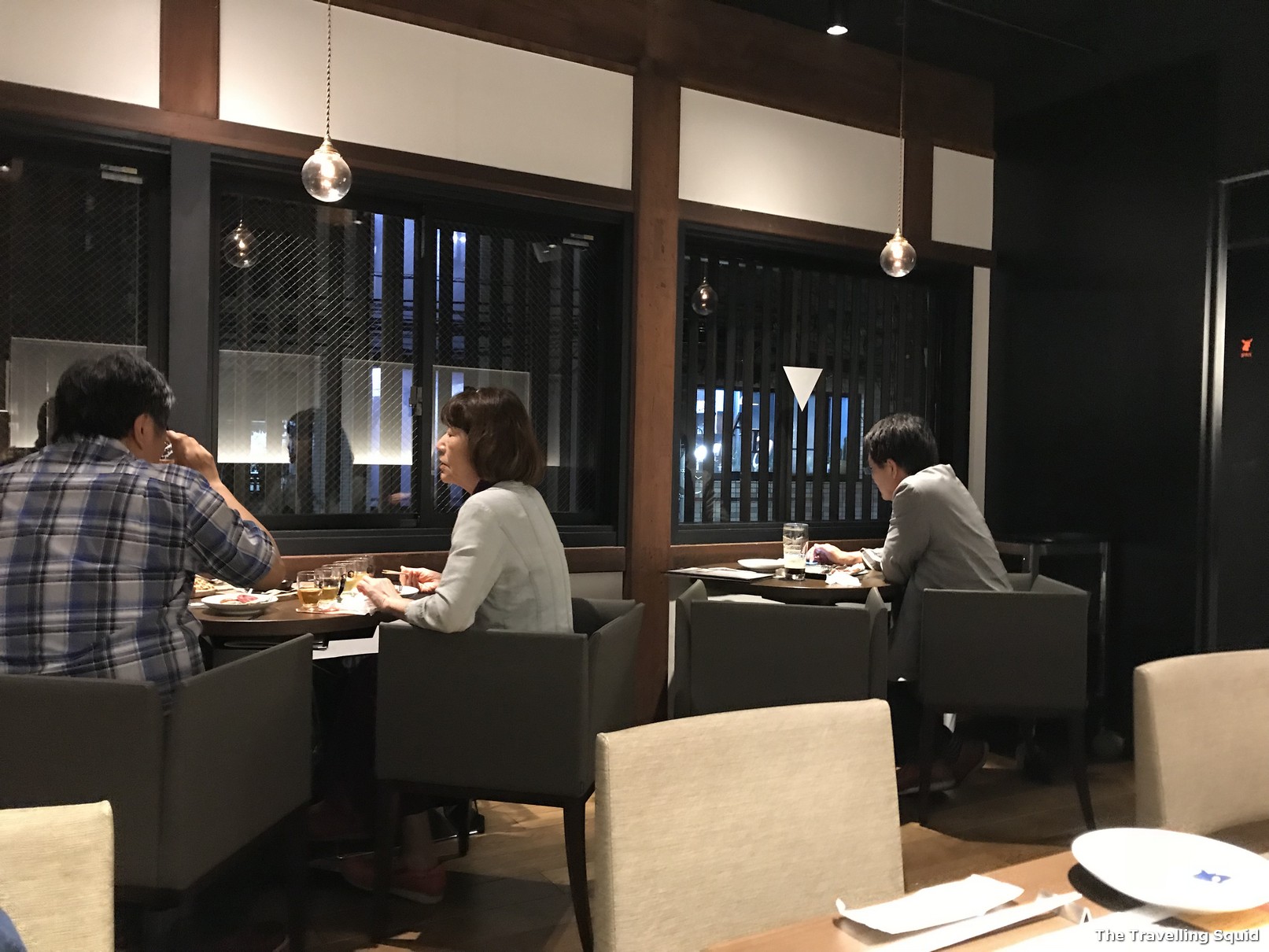 The Plate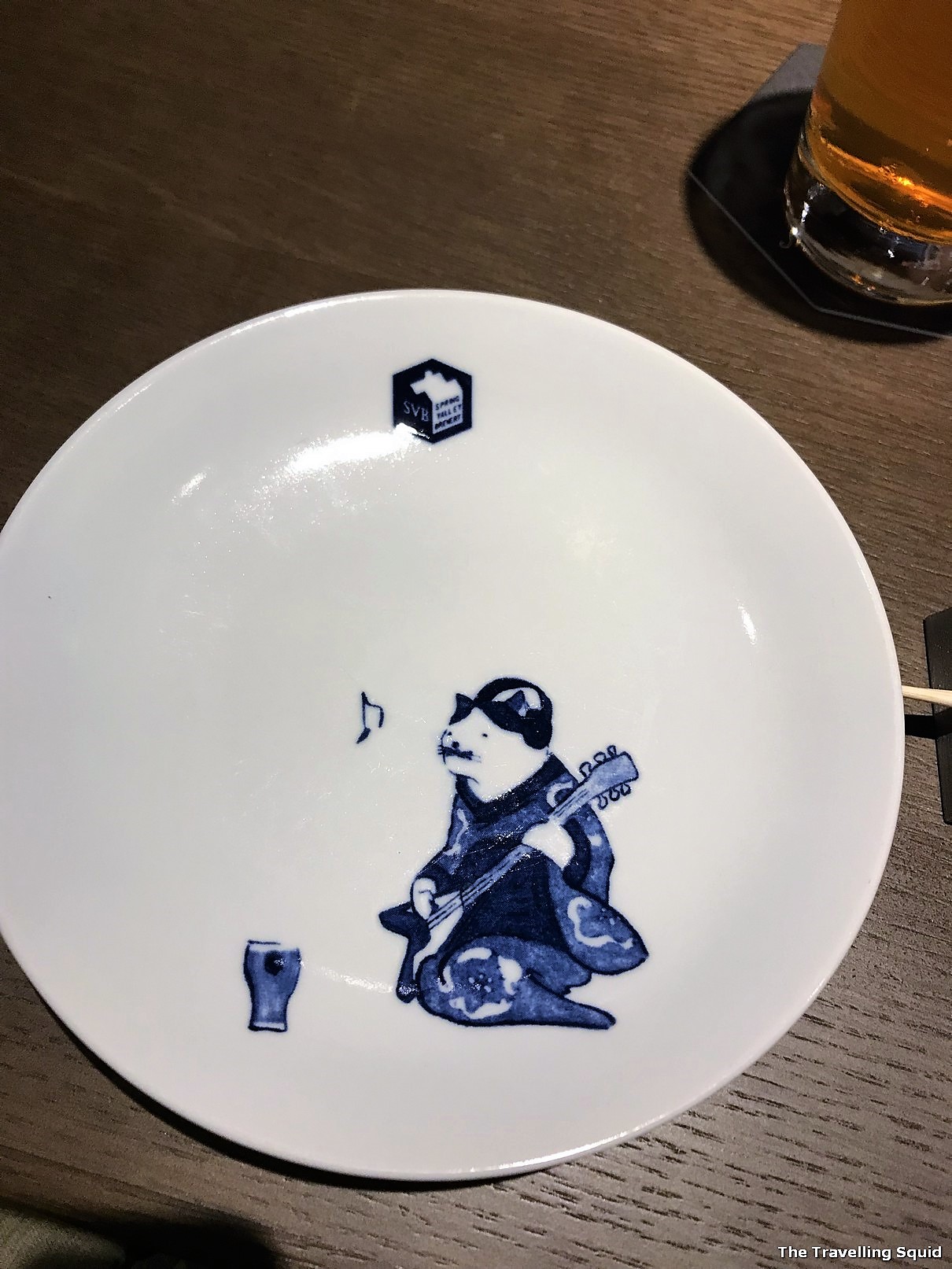 It could be the effects from the beer, but we did find the design of the serving plate very interesting. It was a drawing of a geisha cat playing with what appears to be an electric guitar, in front of a pint of beer. We were super amused by it somehow. To me, it was an eclectic take on art, evolving with the times and in line with the image of a micro-brewery.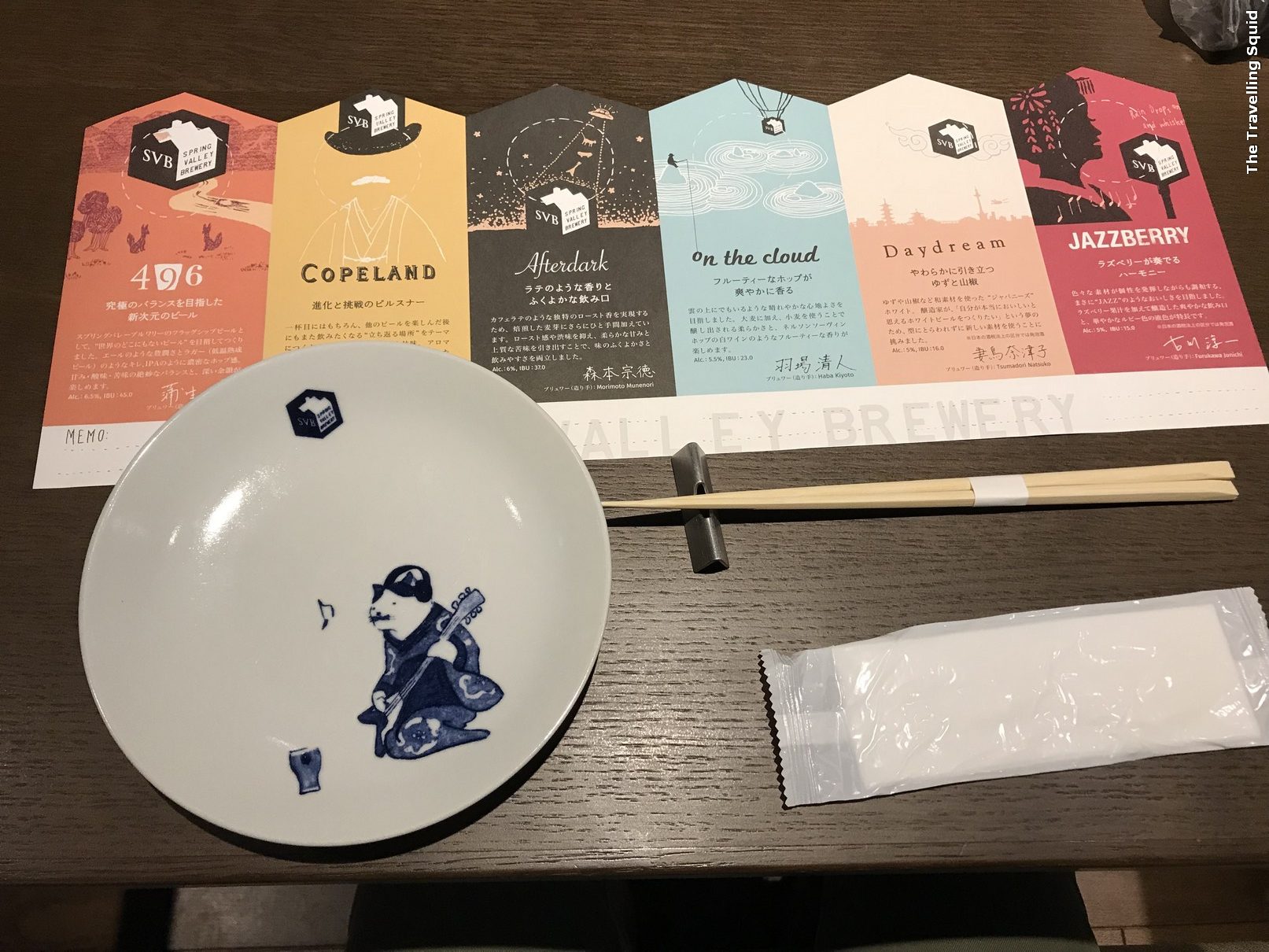 The Service
I would have to say that the service was very good, albeit a little too apologetic in my opinion. When we were there, a staff broke a plate and the manager went from table to table bending down such that she was at eye level  with the customer, to apologise and to ask if everyone was okay. I told S that when we were at a bar in San Francisco and someone broke a plate, the approach would have been to make a joke out of it. People laughed and moved on. Well I suppose, that was the difference in culture. I just thought that no one needs to feel bad for breaking a plate. It happens.
The Travelling Squid's Take
Would I revisit Spring Valley Brewery in Kyoto again if I could? My answer would be a definite yes. If not for the fact that we were feeling quite bloated from a heavy dinner, we would have ordered a pint of Afterdark, which was a front-runner to compete with the Titanic stout I had at The Lyric in London. It was life-changing.
I know it's not the same as comparing apples to apples, but if I had to compare the beers I had at Spring Valley Brewery in Kyoto with ones at The Lyric in London, I would said that both are of incredibly high quality. For both, you could tell that there was some mastery in beer-making as an art form, but for some reason, the beers served at The Lyric had a bit more character and flair. I can't quite describe the feeling.
***
Spring Valley Brewery in Kyoto
Address: 

587-2 Takamiyacho, Nakagyo-ku

, 

Kyoto 604-8056, 

Kyoto Prefecture / Japan, 〒604-8056 Kyoto Prefecture, 京都市中京区富小路通錦小路上る高宮町587-2
Tel: +81 75-231-4960
Reservations: Call +81-50-5594-3227 (For reservation only)
Opening hours: 11am – 10.30pm daily
Website: http://www.springvalleybrewery.jp