For the world's most charred ramen, check out Gogyo Ramen in Kyoto
I'm not a big fan of charred food largely because I believe that eating large portions of it may cause cancer. But I do recognise that the 'char' in food is an important as a flavour profile. Take for example the charred chicken thigh we had at this yakitori place – Beppinya, in Kyoto. It was delicious but something to have only once in a while. With this in mind, here's my recommendation for you to check out Gogyo Ramen in Kyoto – for the world's most charred ramen.
Before we go further, there's a
restaurant cover charge

!

My favourite go-to Japanese food is ramen, so when pressed by my travelling companion for a place to visit for dinner, I did a quick Google search and found that Gogyo Ramen in Kyoto was a 8 minute walk from our accommodation, Kaeda Guesthouse. Before we continue, please note that the restaurant informs you that you have to pay a ¥400 / SGD5 / USD3.60 cover charge per person, when you're all nicely settled down (making saying no a tad socially unacceptable.) The noodles are fairly priced, at ¥890 / SGD10.80 /USD8 per bowl. It was just the cover charge that was a bit unnecessary in my opinion.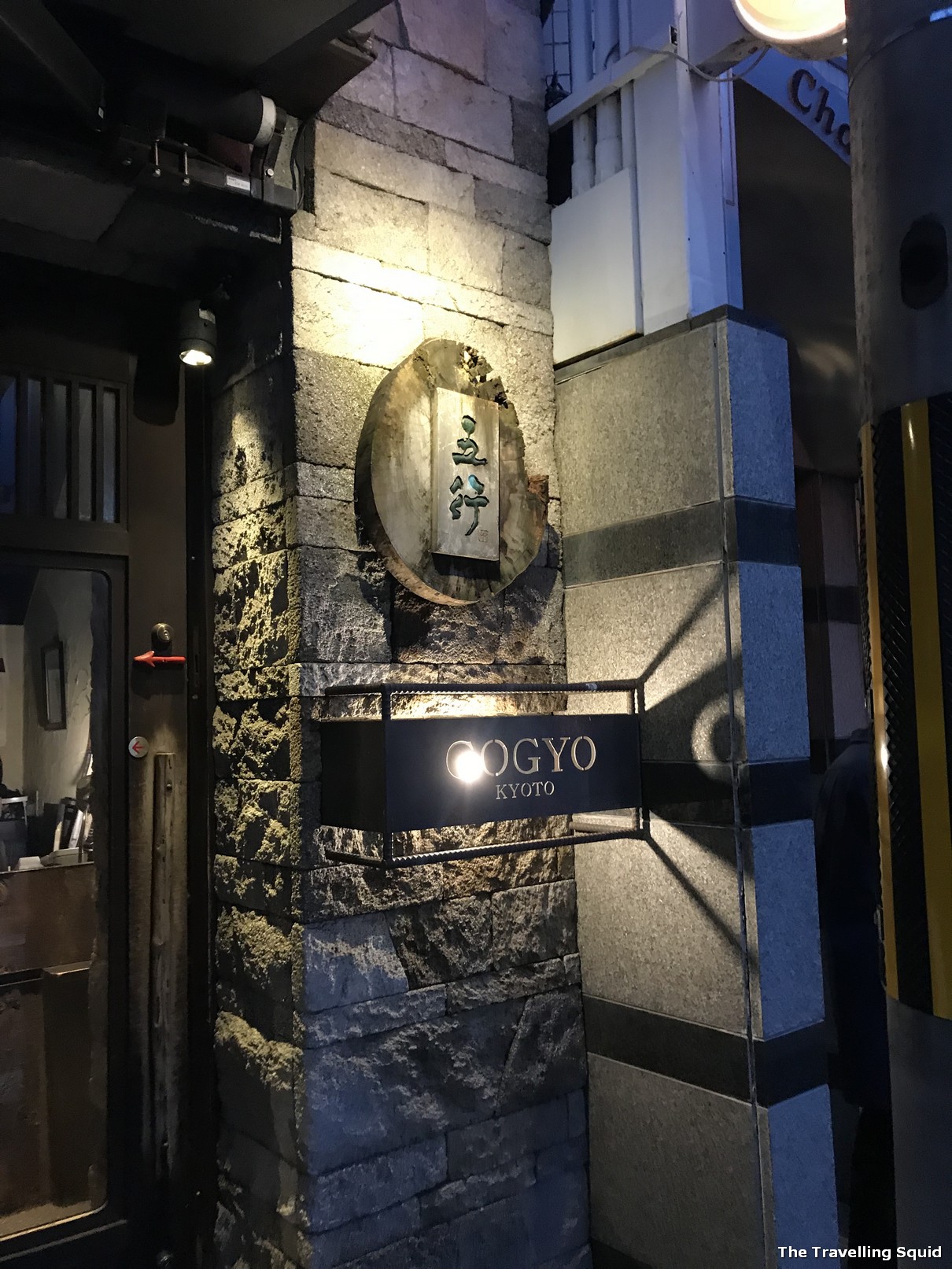 Gogyo Ramen in Kyoto
Daniel Food Diary offers a pretty good write-up on the charred ramen from Gogyo Ramen in Kyoto. According to the writer, he ranks it as his top ramen choice in Japan, ahead of Ichiran and Ippudo, because it gives him 'an out of this world' feeling. He also offers an important warning – do not down this bowl of noodles in a hurry, or you may be left with a slight sore throat for the next couple of days. He also advises us to have lots of tea with this bowl of noodles, which is spot on.
I'm pleased to announce that there was no line when we arrived at Gogyo Ramen in Kyoto at about 5.30pm in the evening. (When Daniel Food Diary visited the shop in 2015, he queued for 40 minutes.) I'm guessing the hype has gone down, and I suppose, a charred bowl of ramen is not something people can have on a regular basis.
The Ambience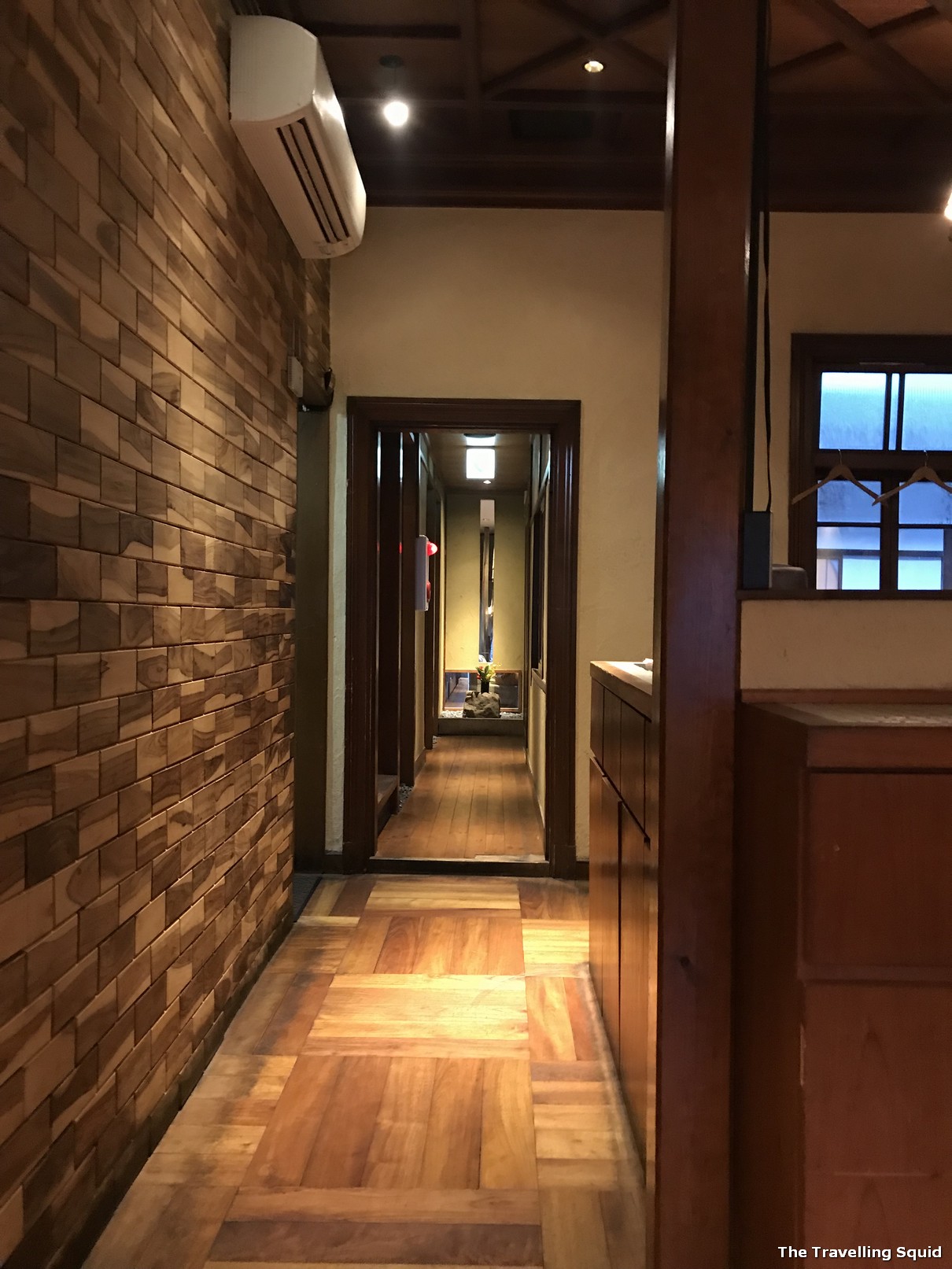 Anyway, I learn that the restaurant is housed in an ex-Geisha's home. It is a wooden building – effort has been made to restore the building, similar to what it was years ago. The restaurant, despite levying a cover charge, did not have much of a bar (given the alcohol selection below).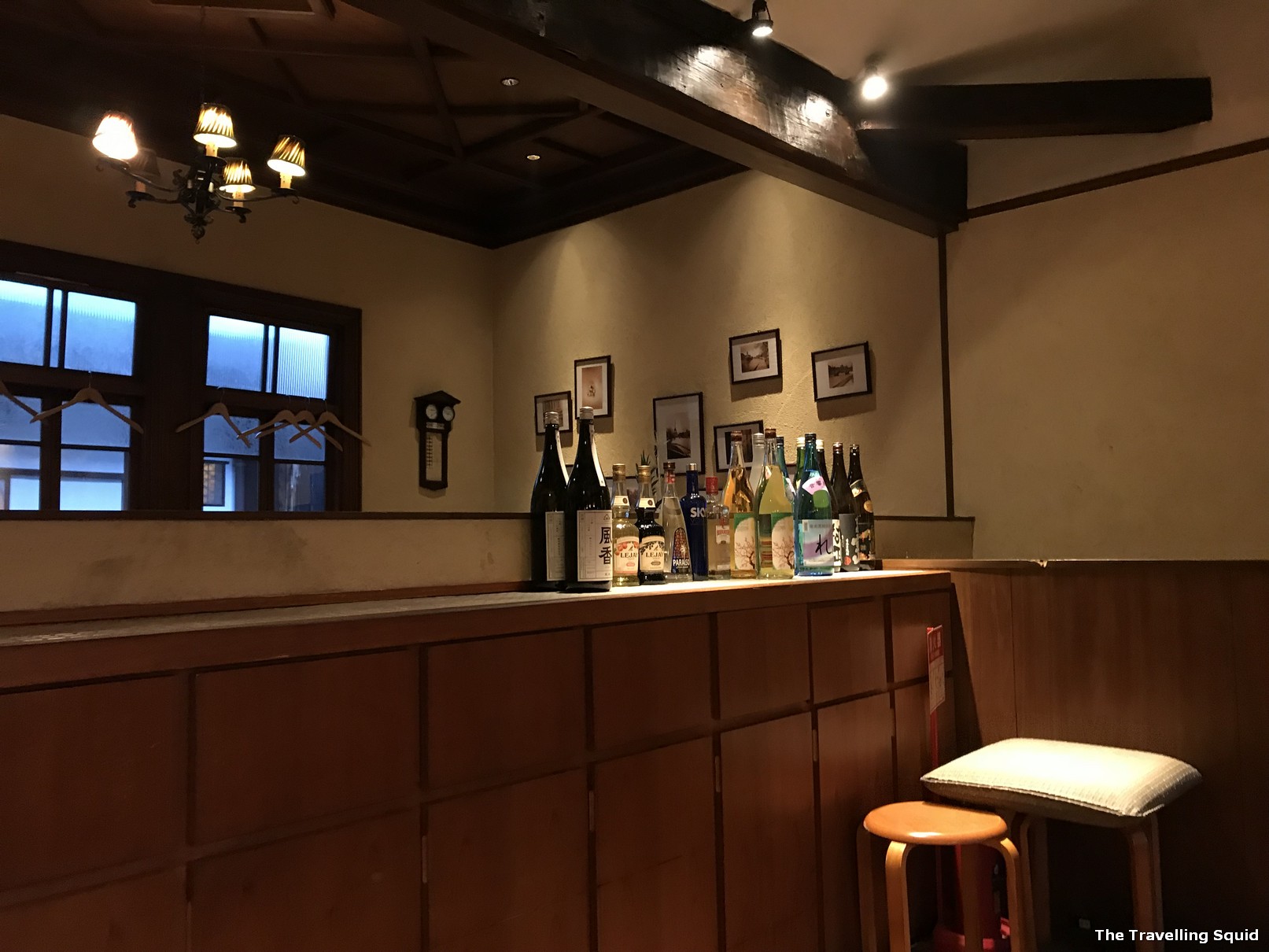 The Food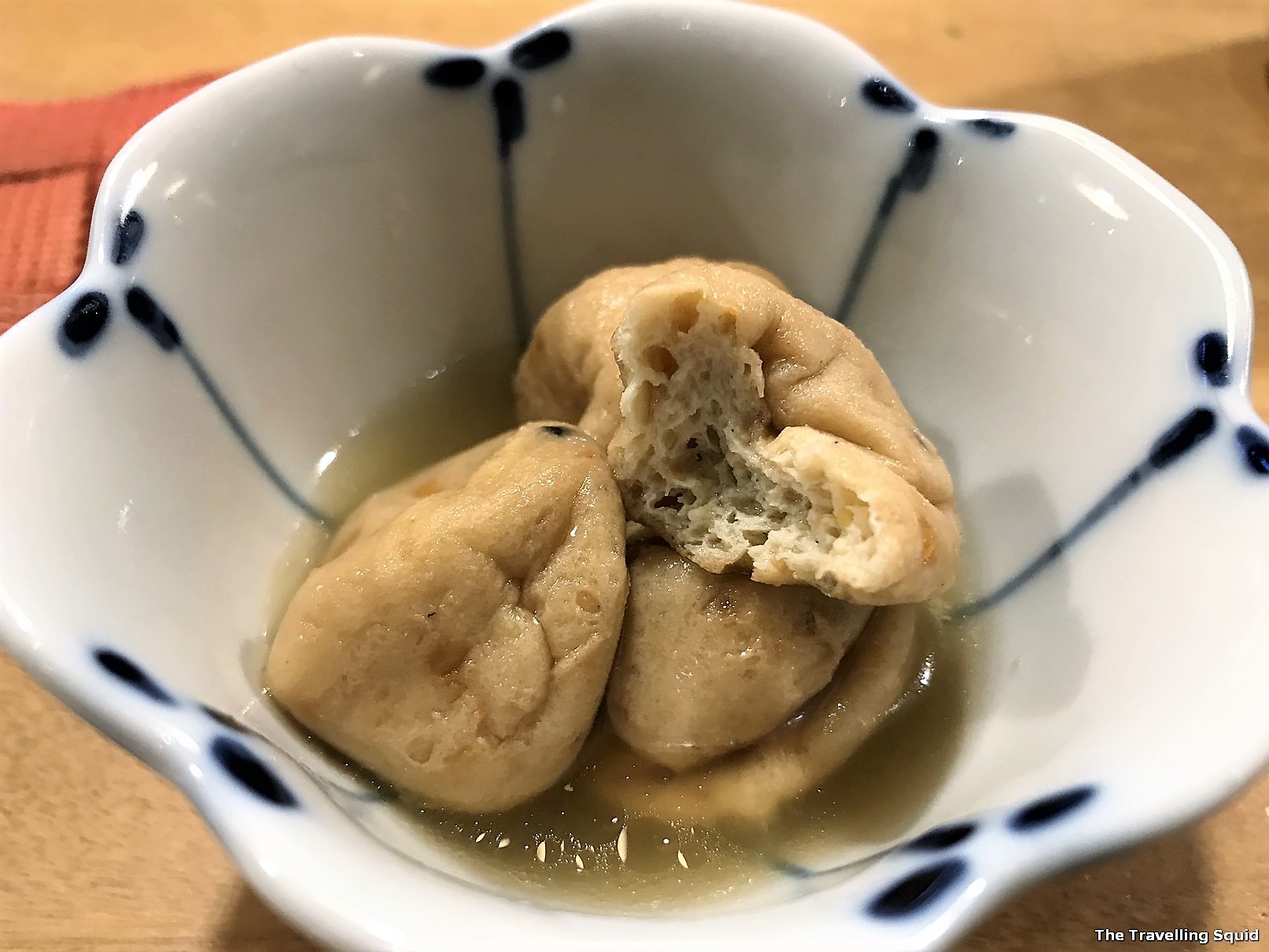 Before the main dish was served, they gave us a complimentary appetizer. Ours came in the form of bean curd skin, which was quite delicious. Perhaps that's why the restaurant levied the cover charge, but I still think it's pretty unnecessary.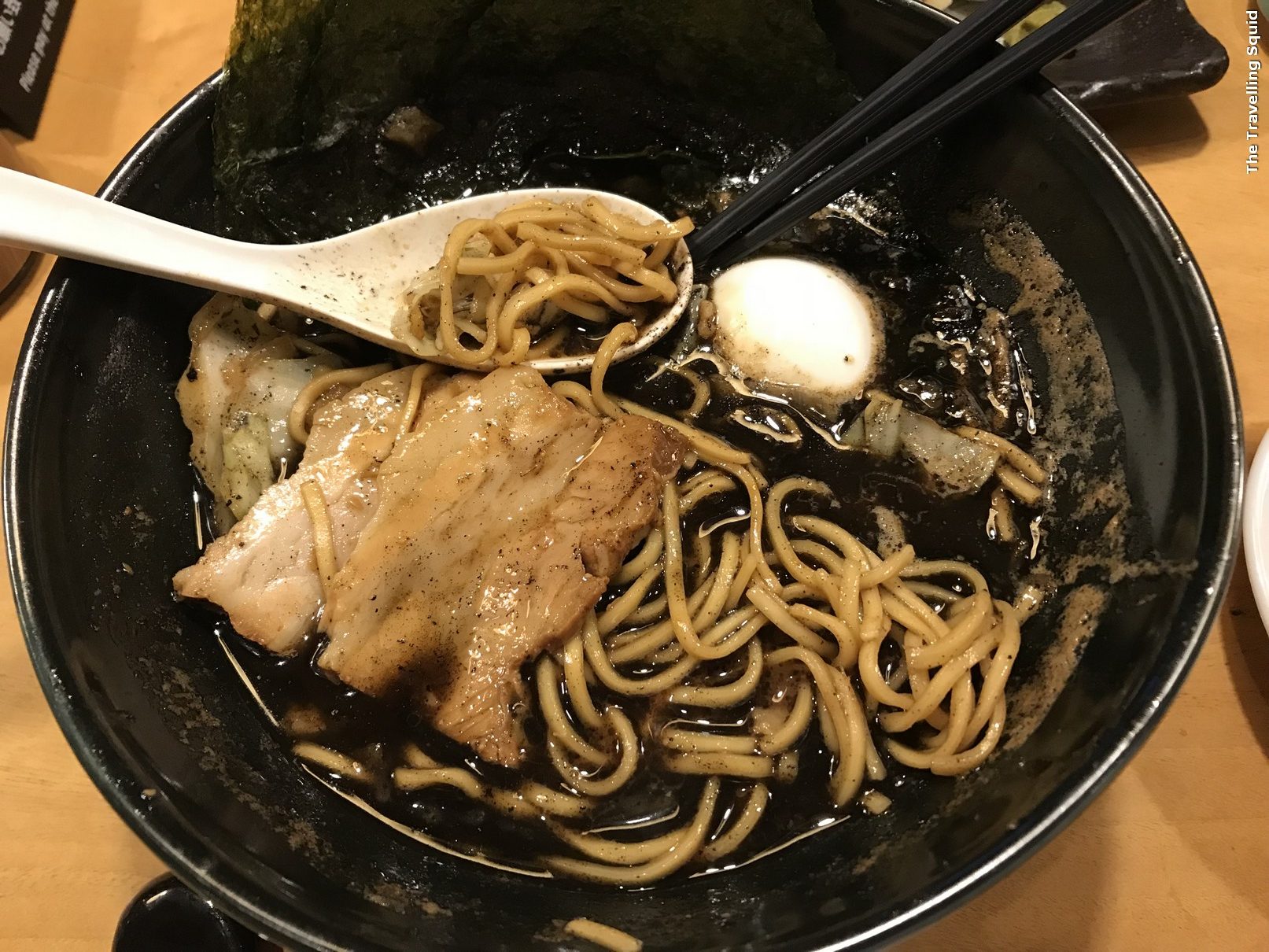 S and I ordered the restaurant's signature Kogashi Miso Ramen and it was very intense. There's a layer of black oil covering the soup and it's a thick layer. The soup has a charred, smoky taste. When having it with noodles, it was quite flavourful but extremely heavy at the same time. It felt as if I was eating something heavy and greasy, similar to that of eating 2 large bak kwa (barbeque pork) slices.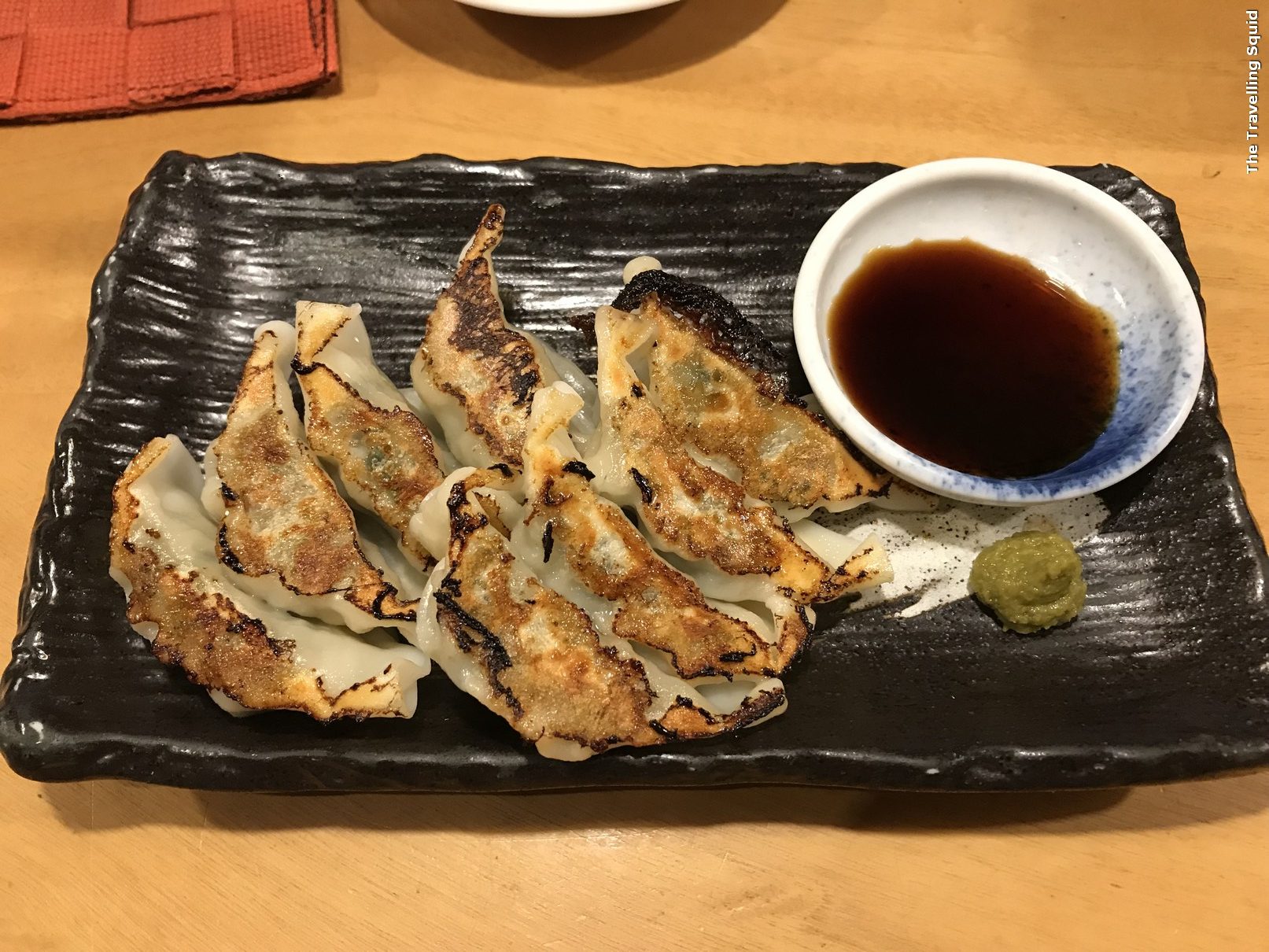 The noodles and rest of the ingredients are of a good standard. There was nothing out of this world, so I would say that the charred blackish oil in the soup was the unique selling point of this noodles. With that intense flavour of the soup, I couldn't recall how the pork slices tasted, other than the fact that they went very well with the soup.  We ordered gyozas (¥420 / SGD5.10 / USD3.80 for 8 pieces) to accompany the ramen, and they were a welcomed distraction when we felt too tired from eating that incredibly heavy ramen.
The Travelling Squid's Take
I'm not a big fan of charred food but if you are, this ramen is definitely a must-try. I think the burnt taste did add an interesting element of flavour to the soup. It was very unique, though I felt guilty after eating it due to the cancer-causing properties of burnt food. I think Gogyo Ramen in Kyoto is a place you could try once in a blue moon, just for experience. But on a regular basis, it might leave you feeling full and uncomfortable. If you feel like a sore throat is on the way, do give this ramen a wide berth.
***
Gogyo Ramen in Kyoto
Address: 452 Jumonjicho Yanaginobamba-dori Takoyakushi Sagaru, Nakagyo-ku, Kyoto 604-8121, Kyoto Prefecture
Tel: +81 75-254-5567
Opening hours: 11.30am – 2.30pm / 5.00pm – 12.00am daily