Visit Nagatahonshou in Kobe Sannomiya for good Yakisoba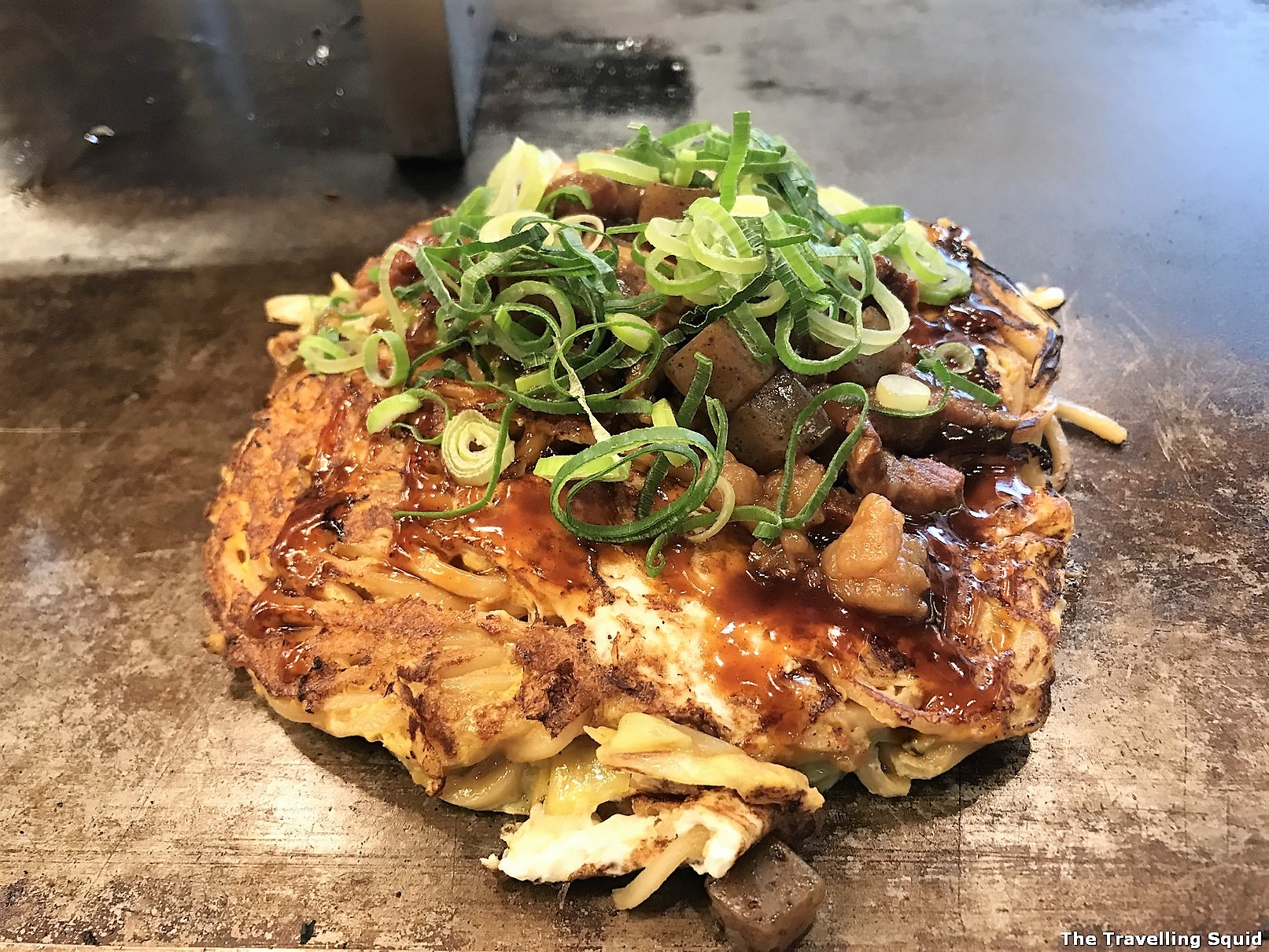 After having delicious Japanese curry rice from Savoy at the basement of Sannomiya Center Plaza, we decided to visit the Shin-Kobe Ropeway to have a view of Kobe at night, from one of the highest points in Kobe. But it started to rain during our journey there and we gave up. In our minds, having a warm plate of Yakisoba noodles had seem like a better option, than braving the rain. We had passed by the shop Nagatahonshou while on the way to Savoy (they are located on the same floor), and it caught our eye. During dinnertime, there was a long line, and the smell of fried Yakisoba filled the air. Here's why you should visit Nagatahonshou in Kobe Sannomiya for good Yakisoba.
The Location – Sannomiya Center Plaza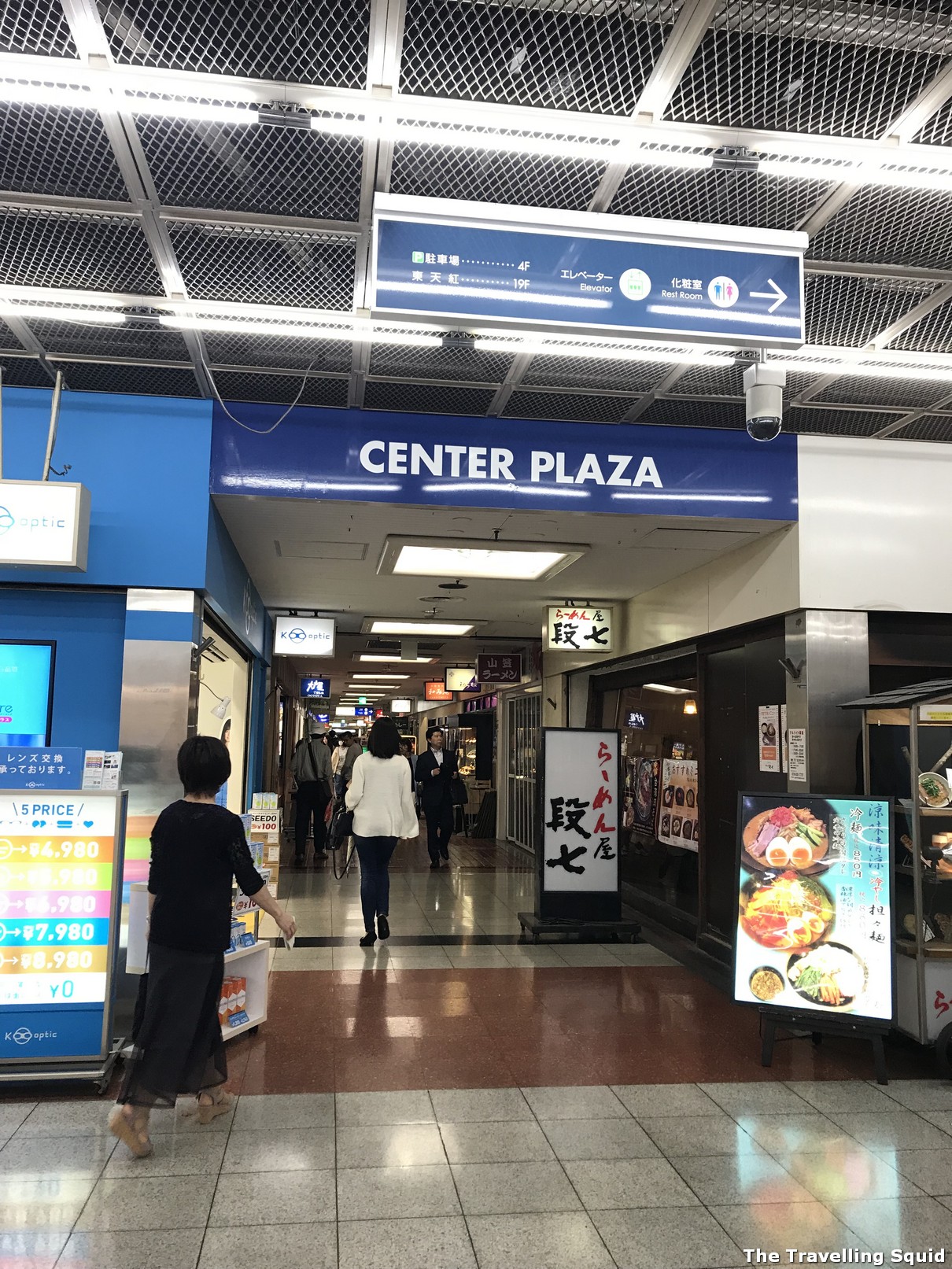 Nagatahonshou is located in a very centralised and convenient location. Located at the basement of Sannomiya Center Plaza, it's a five-minute walk from the Kobe Sannomiya subway station. If you're keen to shop in Kobe, Sannomiya Center Plaza is full of shops selling a variety of goods. The basement is also home to some very promising restaurants. Nagatahonshou at Sannomiya Center Plaza is easy to locate as it's right in front of the main escalator of the mall. It can get quite busy during dinnertime. When we were there at 8.30pm, supper-goers had streamed in and it was three-quarters full.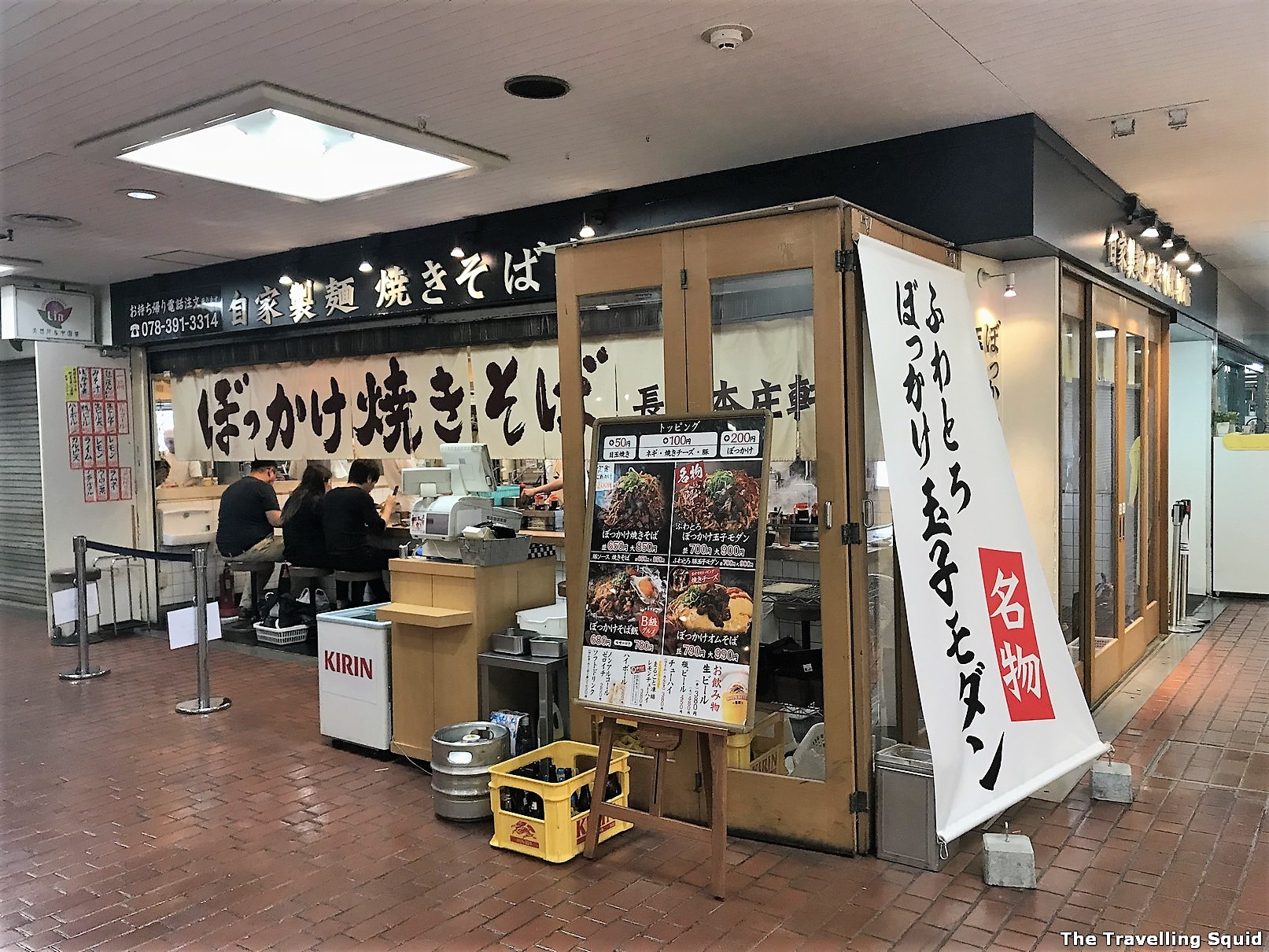 The Yakisoba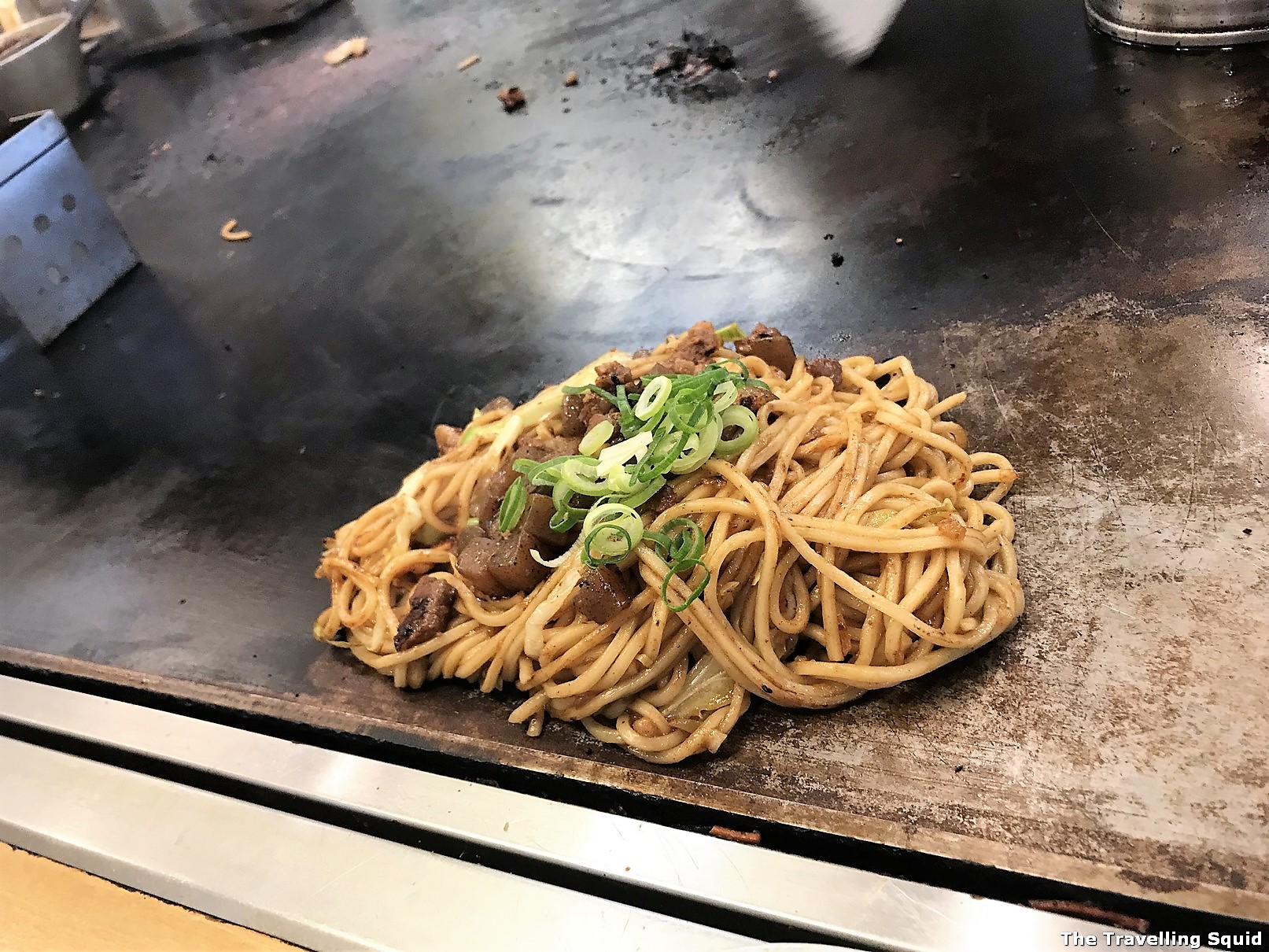 There were a variety of yakisoba which you could order. S got a yakisoba with chicken, while  I selected the Hiroshima-style Okonomiyaki, which was made with yakisoba noodles which form most of pancake filling. This is in contrast with the Osaka-style Okonomiyaki, which is largely filled with cabbage and pancake batter. I liked how the dishes were simple but comforting. It was quite heavy on the stomach, and the oolong tea we ordered was refreshing.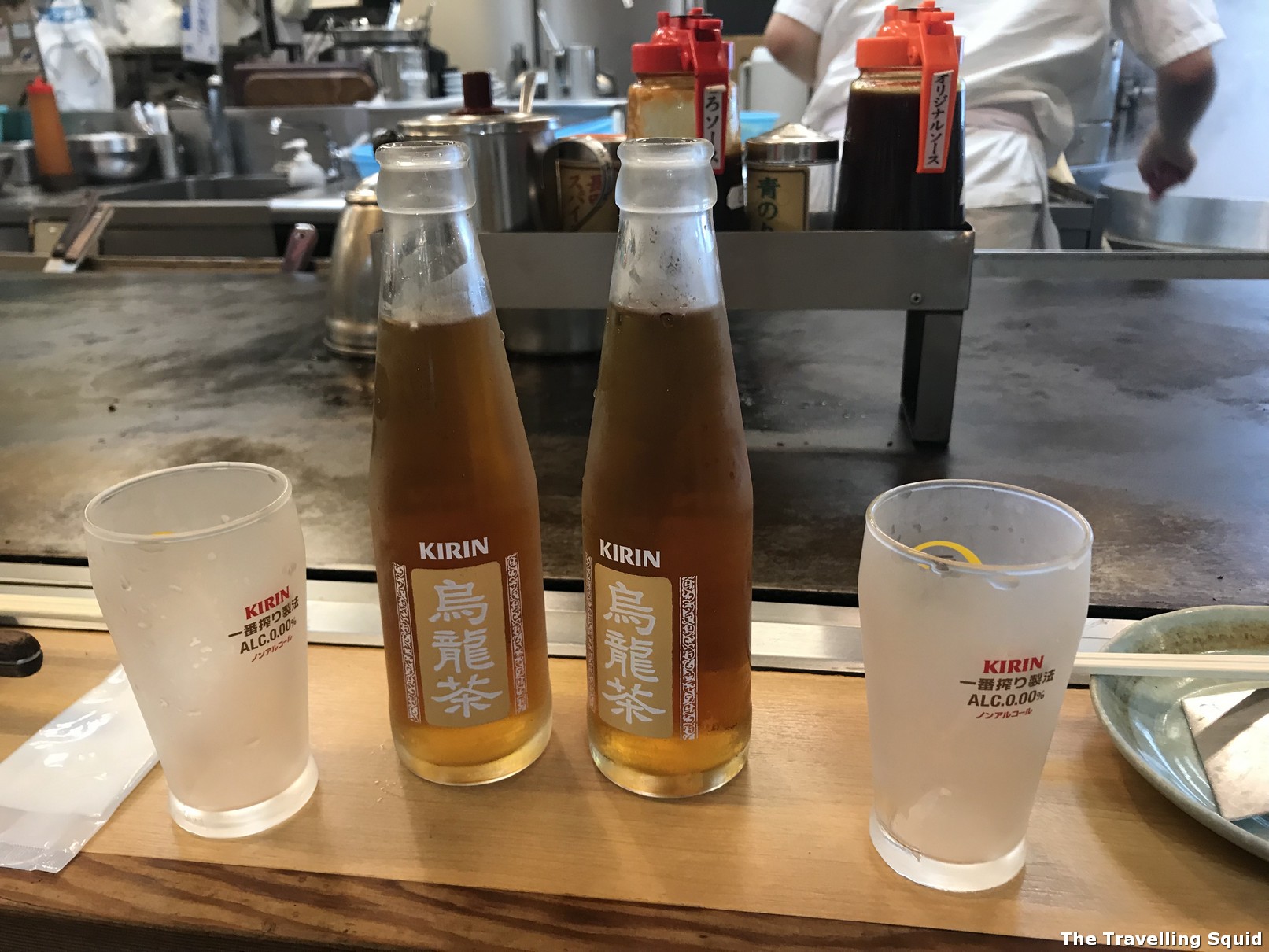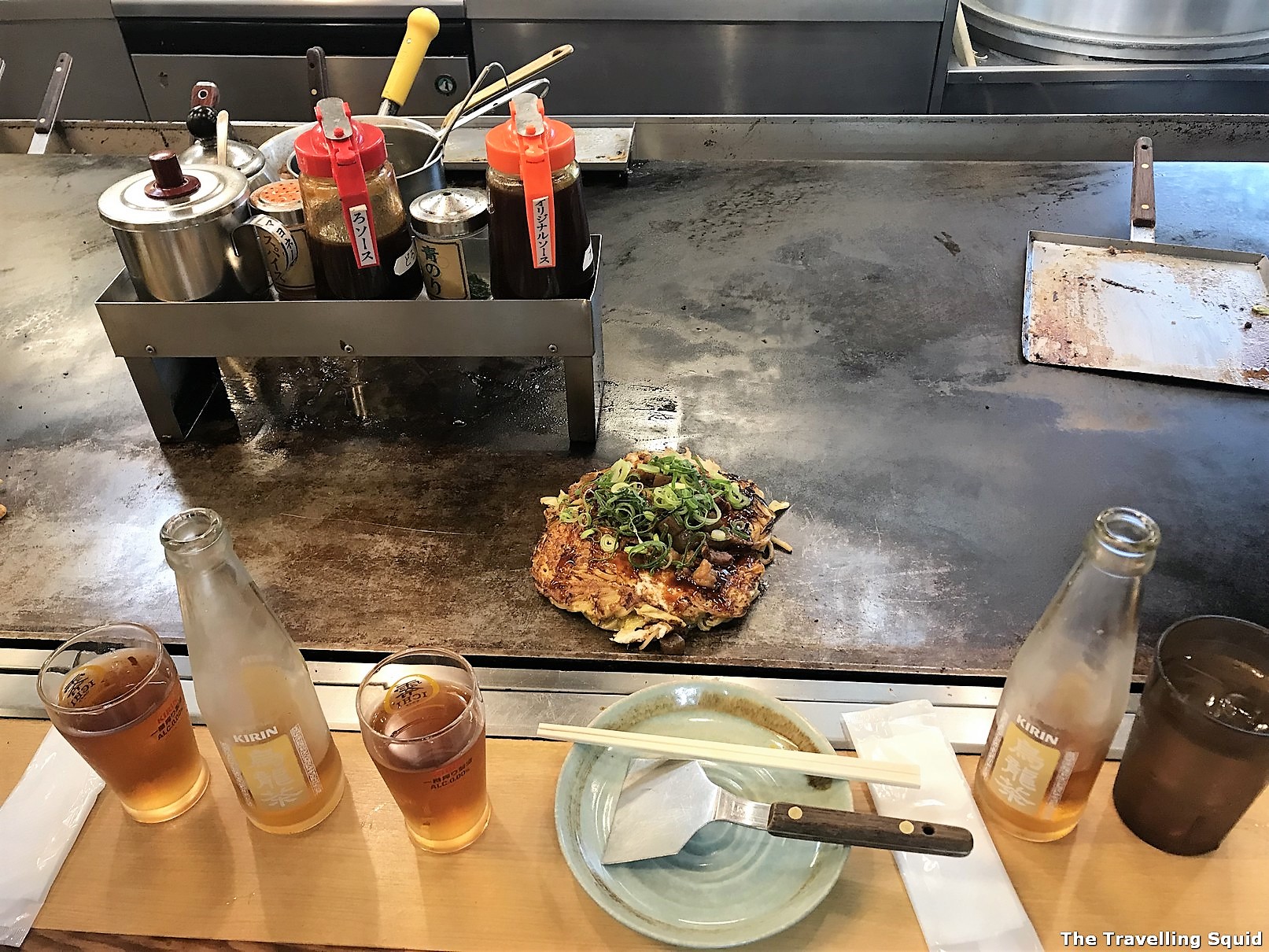 While my personal preference is still for Osaka-style Okonomiyaki, I thought this Hiroshima-style Okonomiyaki was well done. I liked the generous helping of scallions on the top of the pancake, as well as small cubes of konnyaku jelly. The okonomiyaki sauce was a good balance of sweet and savory, and the handmade noodles were al-dente. I don't particular enjoy thick yellow noodles in Chinese dishes, but the yakisoba noodles were not as dense, and had a nice, chewy texture to it.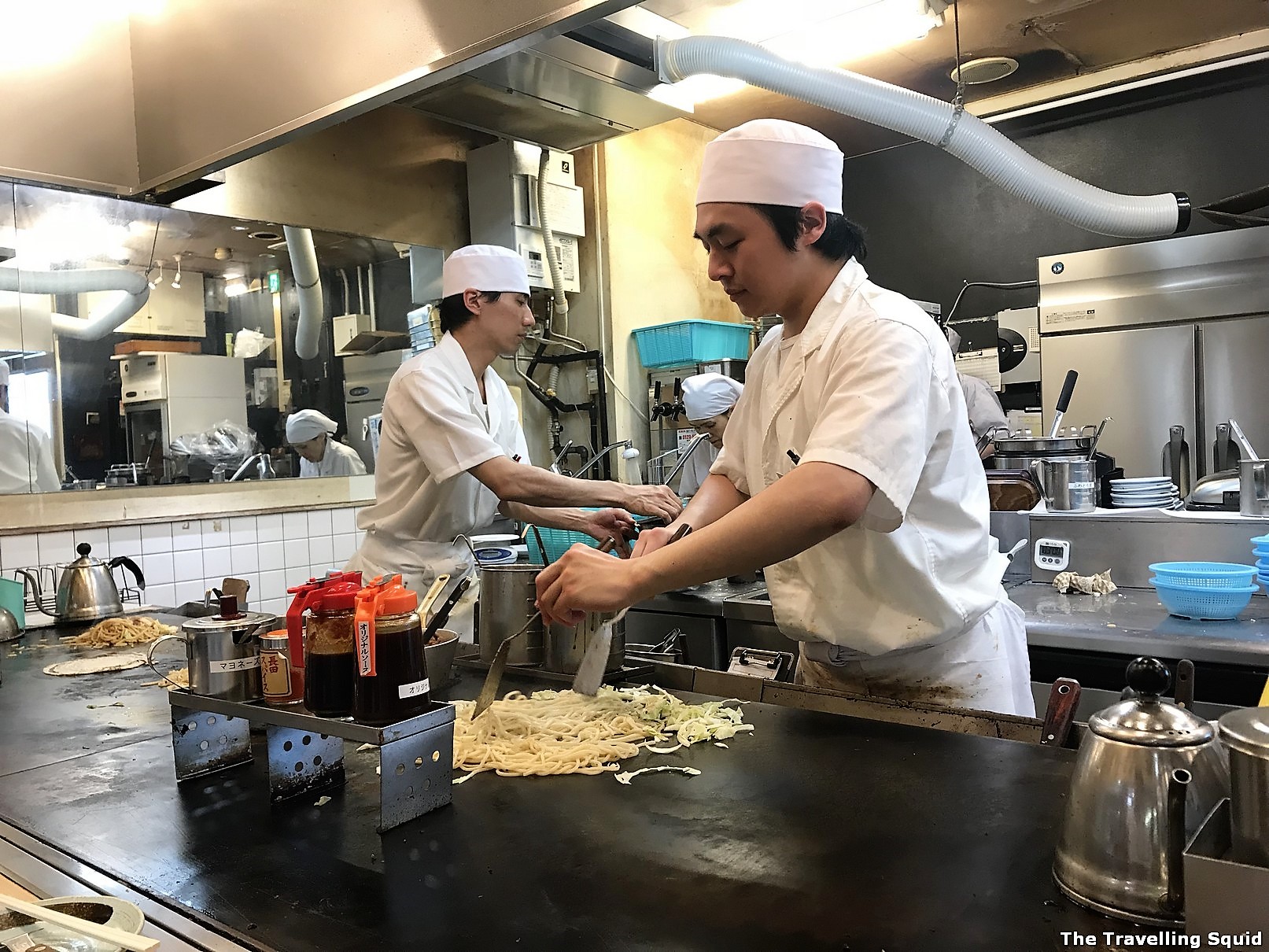 The Travelling Squid's Take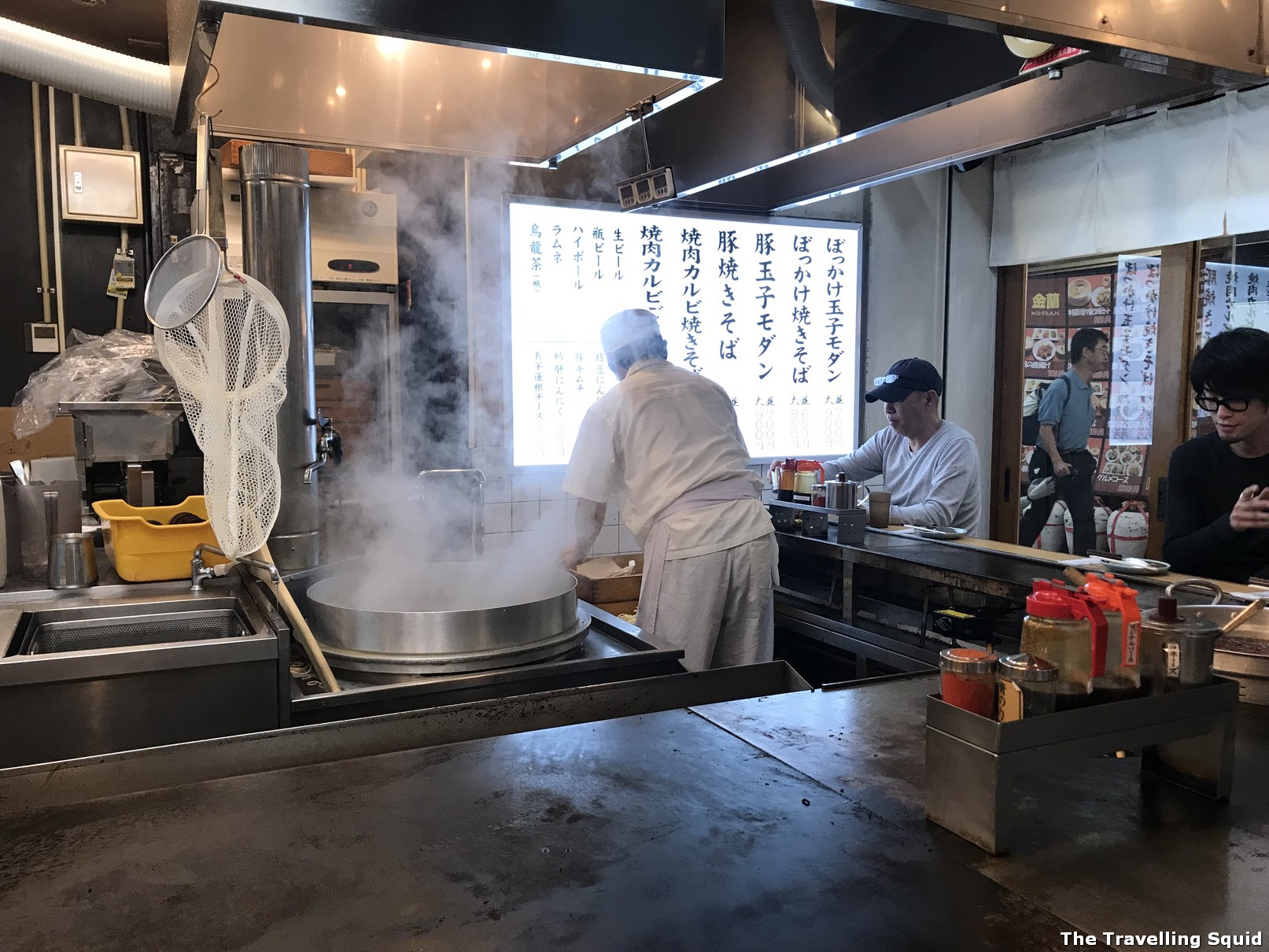 I used to think that good Japanese restaurants are typically hidden from sight, in remote locations of narrow streets (like the TV show Midnight Diner). But I was wrong – at the basement of Sannomiya Center Plaza, we found two very good restaurants, just a three-minute walk from each other. We may have uncovered more eating places there, if not for the limited space we had in our stomachs. I'm not a big fan of thick fried noodles (think mee-goreng in Singapore), but I must say that the Hiroshima-style Okonomiyaki was delicious, and left a good impression. If you're in Kobe, do pop by Sannomiya Center Plaza for Japanese curry (Savoy) and Yakisoba (Nagatahonshou).
* * *
Visit Nagatahonshou in Kobe Sannomiya for good Yakisoba (長田本庄軒 三宮センタープラザ店)