Review: Three reasons to avoid the GoDaddy SSL certificate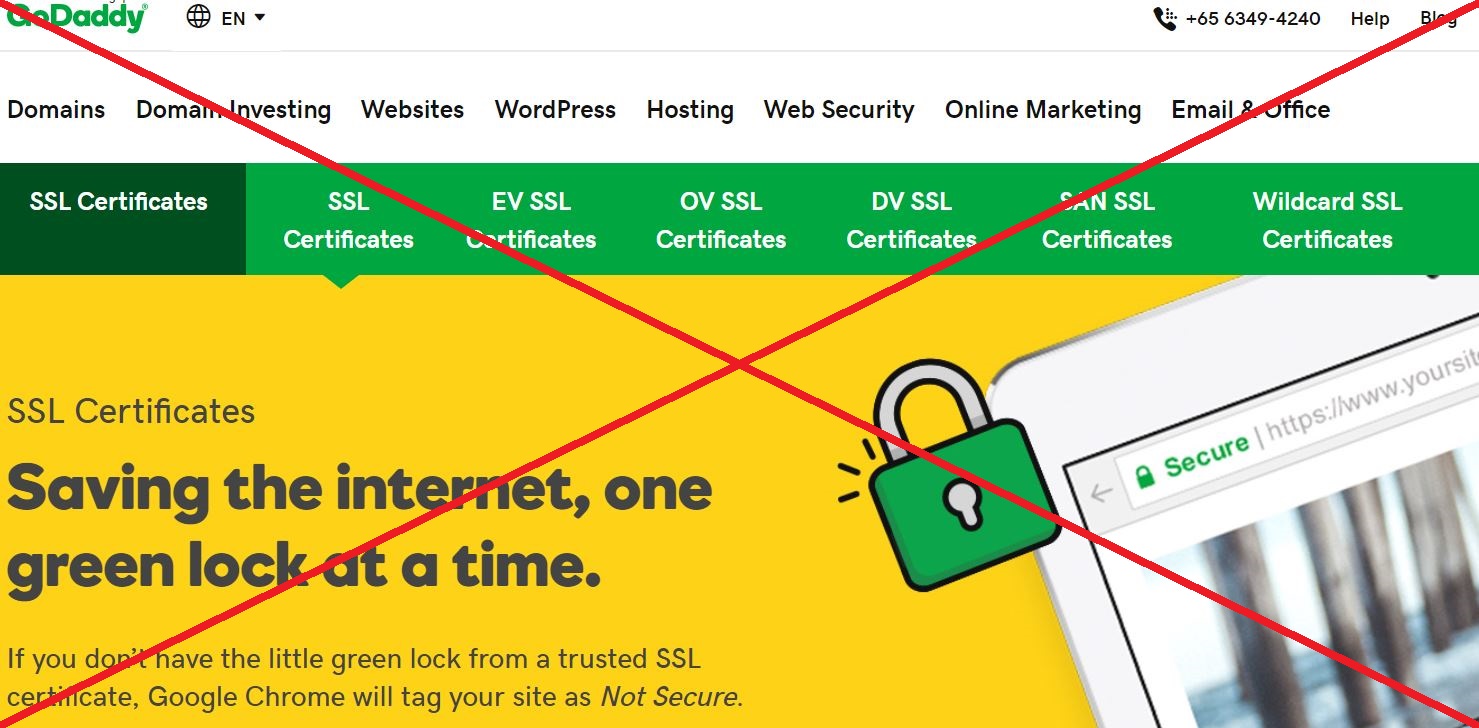 If you have your website hosted on a third-party platform such as Bluehost and are looking for a SSL certificate provider, I'd strongly recommend that you avoid the GoDaddy SSL certificate. Based on my personal experience, I was not able to install the GoDaddy SSL certificate on my end, and had to contact Bluehost several times to help with the installation. Due to the incompatibility of platforms, it soon became a blame-game between Bluehost and GoDaddy. With GoDaddy customer service telling me that they have done what they can, and Bluehost telling me to contact GoDaddy as their product is simply incompatible with the Bluehost platform. Apparently, there are many others who face this problem (see this GoDaddy forum page).
The Full Story – Three reasons to avoid the GoDaddy SSL certificate
Ordeal Part 1 – Website down as GoDaddy SSL certificate did not renewal automatically, despite credit card being charged
Previously, The Travelling Squid was hosted on Bluehost, before I made the right decision to move to Amazon Lightsail. I had purchased GoDaddy's SSL certificate a year ago and opted for a renewal of my SSL certificate. GoDaddy's website claimed that the SSL certificate would be automatically renewed and no further action was required from my end. The company also charged my credit card SGD99/ USD73 for a year's subscription of the SSL certificate. In Apr 2019, I could not access my site one day, receiving an error message which said that the relevant SSL certificate had not been installed. I contacted GoDaddy customer service, who told me that the renewal of the SSL certificate was not automatic, and I had to request and install the certificate on my end. While he helped me through the steps, I still had to contact Bluehost customer service to install the certificate.
Ordeal Part 2 – Website goes down for the second time, as GoDaddy SSL certificate was inactive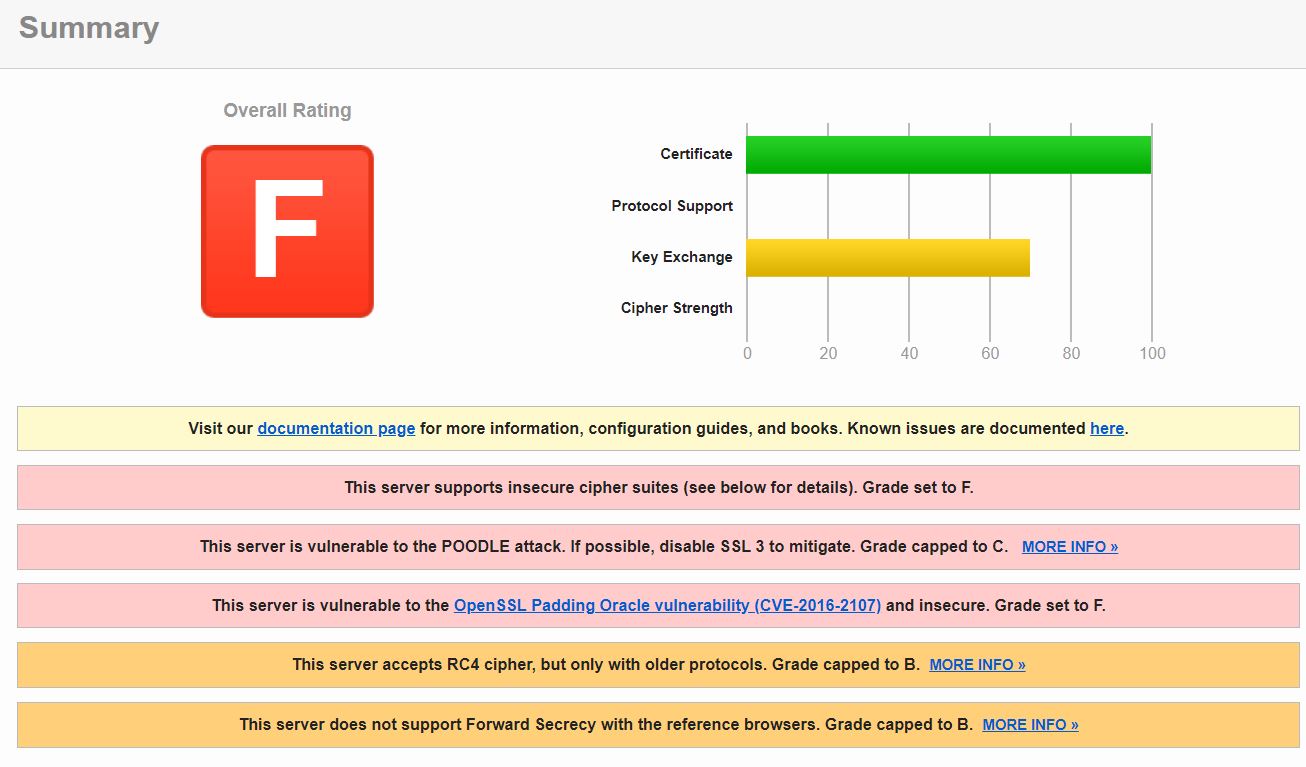 Over the month of April, the number of visitors to my site started decreasing. I was wondering why as I had continuously refreshed the site's content. A friend alerted me that he was unable to access The Travelling Squid via Safari, but as I was able to access the site via Google Chrome, I thought it was a short disruption. This lasted for three weeks. The most upsetting part was the fact that a client informed me that she was unable to proceed with payment for a service as my site's SSL Server Test had failed. (Instead of the "A" rating we have now, my site was rated an "F".) Now the SSL Server Test is well regarded and widely used by webmasters all over the world, and I was shocked when she told me this. I did some checks to determine if my site was able to be accessed from Firefox and Internet Explore, but to no avail. On the browsers, it was indicated that my site's SSL certificate had expired since Feb 2019, and had not been updated.
Feeling indignant, I called up GoDaddy's customer service to find out why, and was met with a cold response by the customer service staff, who was all out to shed all responsibility. He told me to generate the GoDaddy SSL certificate again and contact Bluehost customer support, who is responsible for installing the certificate for my website.
Now at this point, I am furious. Clearly the GoDaddy SSL certificate which they had charged me earlier was incompatible with the Bluehost server. GoDaddy's SSL certificate had not functioned since Feb 2019, when they charged me SGD99.
I decided I could no longer trust Bluehost or GoDaddy to find a solution for the third time. I decided to embark on a website migration to Amazon Lightsail instead, and today, the website is functioning very smoothly. During the migration, I had to revoke GoDaddy's SSL certificate to ensure that the website functioned correctly.
I then requested that GoDaddy refund or reinstate the SSL certificate in question, but was told that as I had 'revoked' the certificate, there was no way of recourse.
Ordeal Part 3 – Inconsistent refund policy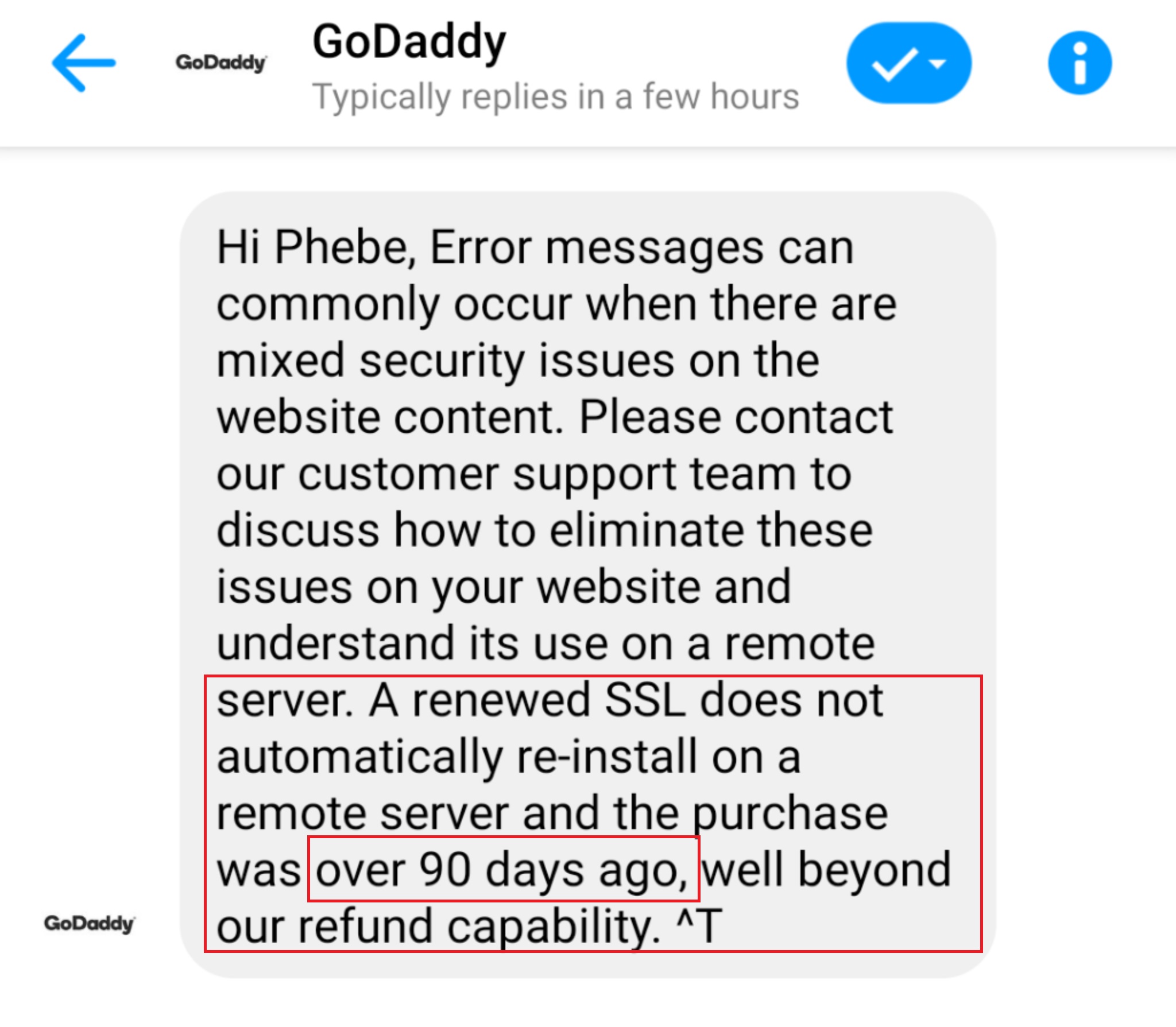 I pursued my request for a refund via Facebook messenger. GoDaddy has this system in which they take customer complaints by phone call, so there is no accountability and documentation in black and white. When requesting for a refund, and asked GoDaddy about the refund process and was told that it was 90 days (for my case, the SSL cert had auto-renewed on 7 Feb, and hence the 90-day deadline was 14 May.) It was 16 May when they communicated this message. I wrote in again to inform them that I had made the first refund request on 7 May, which is within the 90-day period. GoDaddy then told me that they had 'made a mistake?!' and the refund policy was now 30 days. (How convenient of an explanation was this for them!)
If I could summarise, here are three reasons to avoid the GoDaddy SSL certificate.
1. Incompatible product
GoDaddy's SSL certificate is clearly incompatible with other hosting providers, such as Bluehost. As you are unable to install the SSL certificate without the help of Bluehost customer service, I suggest that you avoid using GoDaddy's SSL product and opt for the Bluehost-compatible one instead (preferably the in-house one as Bluehost engineers will be more familiar with the installation, but I can't vouch for that).
2. Bad customer service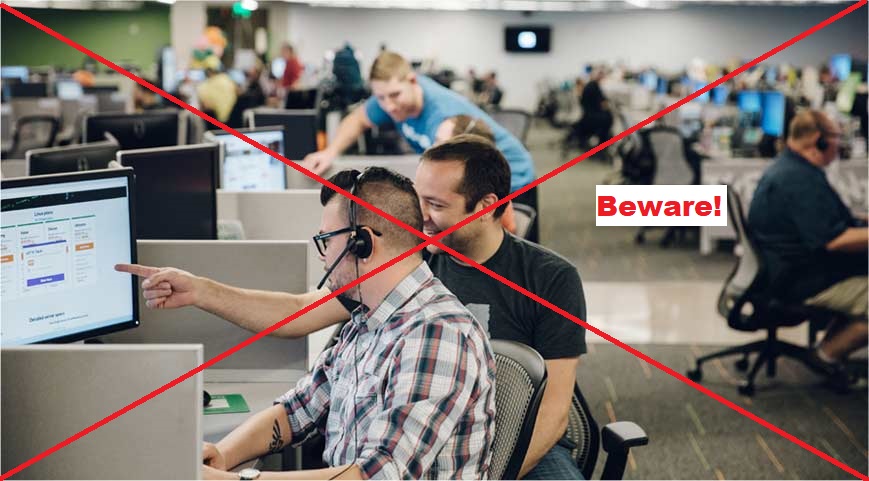 GoDaddy's customer service is atrocious. For a product which prices themselves at a premium, the shifting of blame to my host provider Bluehost was just unprofessional. It goes back to Point 1 – if GoDaddy is unable to provide a compatible product with Bluehost, Don't Offer That Service. Don't charge your customers for something that doesn't work.  
I never had a chance to try if GoDaddy's SSL certificate works fine with Amazon Lightsail, as they refused to reinstate the certificate, which I had to revoke while migrating my site from Bluehost to Amazon Lightsail. I'm now using Amazon's SSL certificate and have no complaints.
3. Inconsistent refund policy
I maintain that GoDaddy should provide me a refund for a product which has never served its function. But importantly, till this day, I'm not even sure what is GoDaddy's refund policy. First, they tell me that the refund policy is 90 days, when they saw that my request was beyond that. Upon informing them that I had made the request a week earlier, they shifted their stance to 30 days. Some unprofessionalism is hard to rival in the industry.
The Travelling Squid's Take
My biggest gripe about GoDaddy is it's lack of support for customers. It clearly spends plenty of efforts in marketing and puts out all sorts of psuedo-positive inspirational videos, but when it comes to the crunch time, it's hardly there for you. The customer service staff get around an inferior product by shifting the blame to others, and their refund policy changes at their whim. While I am certain that I will not get my refund, I just hope that you beware, and take note when buying GoDaddy products. Good luck.