Should you migrate your WordPress site from Bluehost to AWS Lightsail?
Should you migrate your WordPress site from Bluehost to AWS Lightsail? After having a series of unpleasant experiences with Bluehost and GoDaddy's SSL certificate, we decided that the arrangement was not working out. The best option was to move The Travelling Squid from Bluehost to AWS Lightsail. It was a tough episode, but in our view, worth it.
Our Experience with Bluehost – A series of upheavals
Our experience with our previous hosting platform Bluehost was a positive one for the first two years. Back then, The Travelling Squid hardly experienced any downtime. I also found the user interface of the site pretty intuitive.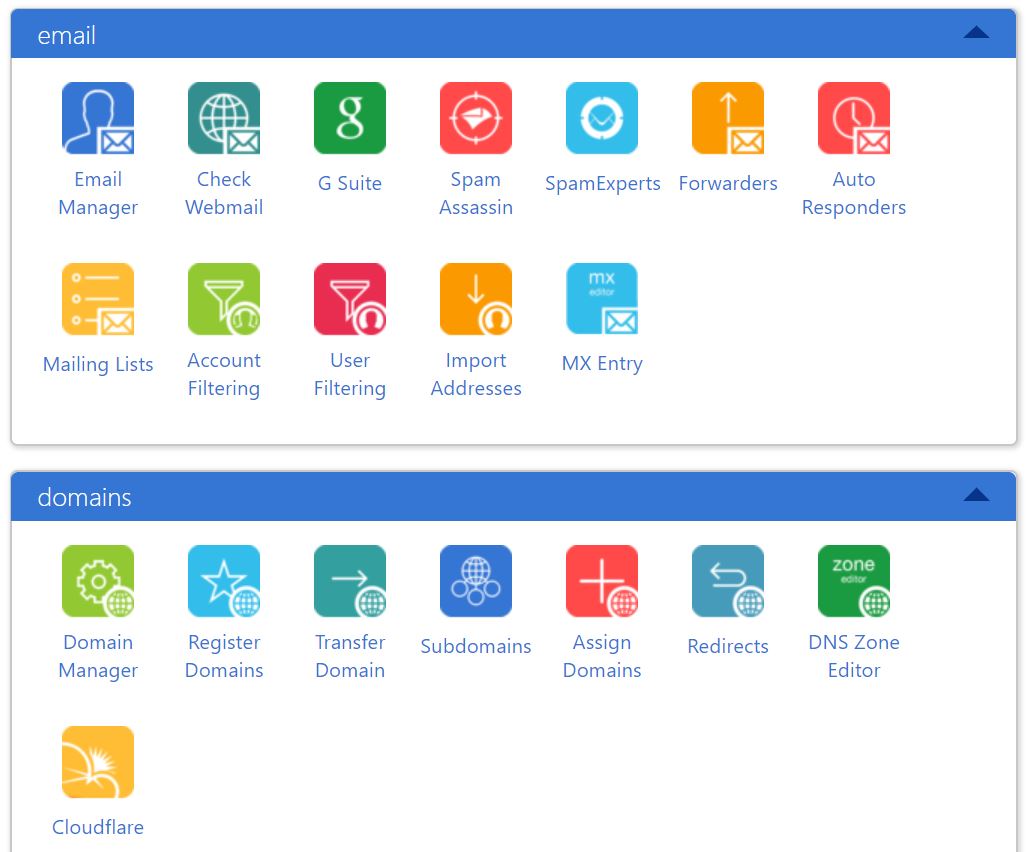 But problems started emerging in 2017. First, Bluehost missed charging my credit card during the automated monthly payment cycle, causing the site to experience downtime as 'the hosting service was not paid for'. I thought that paying upfront for a two year hosting service with Bluehost would solve the issue but it was my biggest mistake. The downtime continued sporadically. 
I recalled the longest downtime faced was said to be caused by the 'lack of disk space'. To rectify that, I was told by one of Bluehost's customer service agents that I had to purchase more disk space. I was already paying for 30GB of storage space – so that didn't seem necessary. I refused to do so and told Bluehost to delete unnecessary files. The agent said she couldn't do it and would need the help of a Senior Engineer. After a long time, the Senior Engineer found out that the system had generated duplicated files. He deleted those and I didn't have to pay for the disk space. I recalled the process stretched across 3 – 4 days and all this while, my site was down. Bluehost's tardy responses were most frustrating, to say the least.
SSL issues with GoDaddy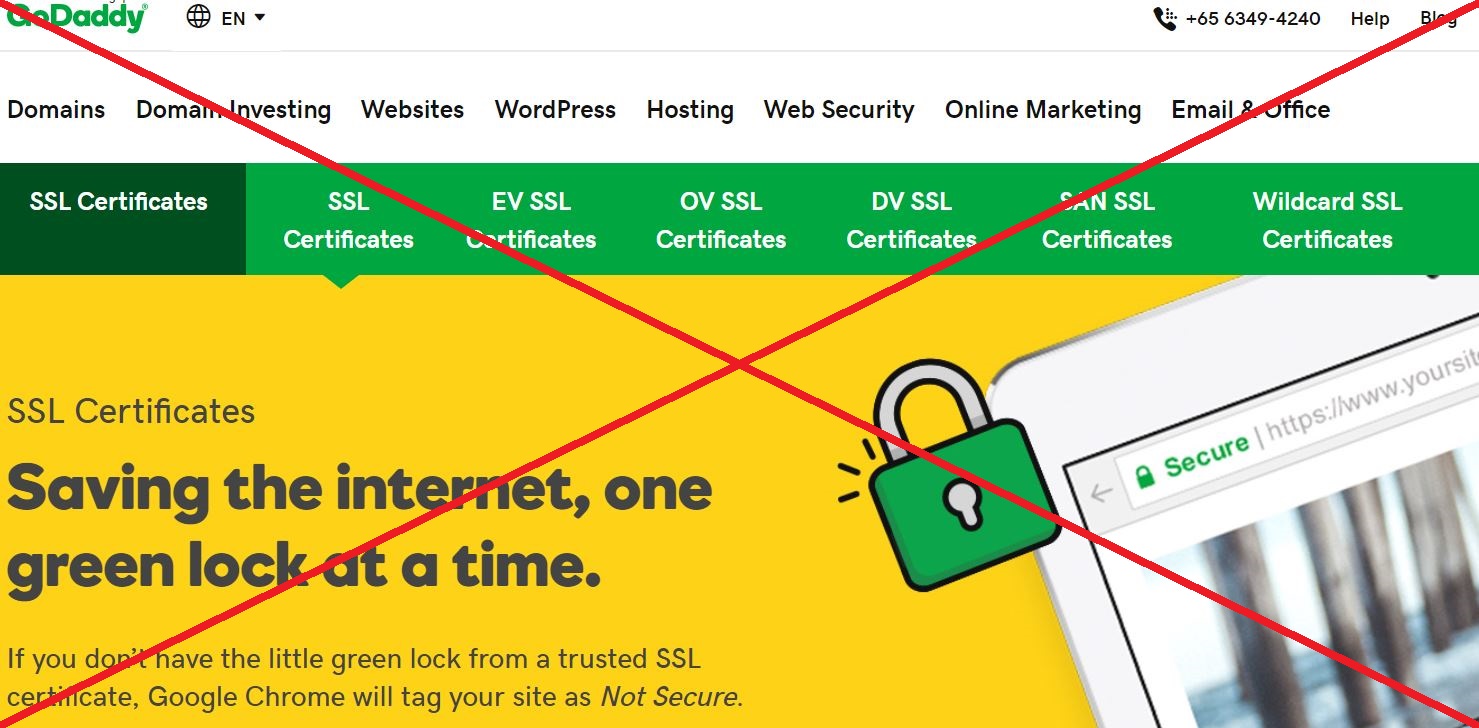 In gist, I would recommend that you avoid getting a SSL certificate from GoDaddy, especially if your site is hosted on Bluehost (or any other hosting platform). In Feb 2019, I paid SGD99/ for a year's subscription of a GoDaddy SSL certificate. According to GoDaddy, the renewal process was automated and no action was required from my end. My credit card was charged on Feb 2019. It was only in Apr 2019 did I learn that I couldn't access my site as the old cert had expired and the new SSL certificate was not installed on Bluehost. I didn't have the access rights and had to contact Bluehost customer service for the installation. 
My site came back up but four days later, I noticed a sharp drop in traffic. I could not figure out the reason for the dip. Alas – there were issues with the GoDaddy SSL certificate and my site could not be accessed via Firefox, Safari or Internet Explorer. SSL analytics site Qualys gave my site an 'F' rating for the SSL certificate. 
I called up GoDaddy once again and was told to re-key the certificate. GoDaddy said that they could not do anything else as it was a Bluehost issue.  After going through the same process with Bluehost to install the certificate again, I still could not access my site from Firefox or IE. Bluehost told me to contact GoDaddy is it was an issue with the SSL certificate. 
That was the straw that broke the camel's back. I decided that I would make the migration to AWS Lightsail as soon as possible. 
I regretted purchasing the SSL cert from GoDaddy because I had to revoke the certificate during my blog migration to test that the Amazon SSL cert was working, and GoDaddy refused to do a refund despite being unable to deliver a simple, basic service. 
The Migration to AWS Lightsail 
The AWS migration was relatively straightforward, but took a while. Be prepared for 4-5 hours of downtime. It is also advisable to use a WordPress plugin like UpDraft Plus to transfer the database, your plugins and files over. I paid USD30 for the premium service and it transferred almost all the files over. For photos, I uploaded them via SFTP through Filezilla.
One of my biggest issues was setting up an email account with my domain name with Amazon (phebe@thetravellingsquid.com). I used Amazon's Simple Email Service, but I would say it's hardly simple. I managed to configure it to send emails, but till now, can't get Amazon SES to forward emails received to my Gmail account, for ease of reading.
I have spent many days looking at the Amazon Lambda code but still can't get it right. Unlike Bluehost where LiveChat is complimentary, Amazon charges USD29 a month for support services. I have written in for help and let's hope they will be able to fix my problems with the code.

A point to note – I was in the middle of using one of my WordPress plugins and it caused the site to crash. I couldn't revive it but thankfully I took a snapshot (backup) of the site the day before, and could get it back up in less than an hour. 
Pricing
In terms of pricing, I paid USD25 per month for hosting my site on Bluehost. The Amazon Lightsail plan which I'm on cost USD5 (1 GB RAM, 40 GB SSD). This more than meets my requirements. I am also paying an additional USD18 for a Load Balancer, as that comes with a SSL certificate. That comes up to USD23 a month. Amazon charges the greater of (USD29 or 3% of your total use of Amazon's service) for basic technical support. As I recently migrated my blog over, I have enlisted Amazon's assistance on some issues that I am unable to resolve on my own. 
The Travelling Squid's Take
As you can see from our experience, there are pros and cons of using Bluehost and AWS Lightsail. Bluehost was a great platform years back, but I don't think they should be a platform of choice unless you have the patience and time to do a live chat with their customer support team each time some thing happens. You don't have much flexibility to make tweaks to your site as well – most of the changes have to be done via Bluehost customer service as they limit access rights. 

I don't have any programming knowledge but found AWS Lightsail is easy to use. You will have to read the Bitnami documentation and execute specific commands to get certain things done via Linux (screenshot above). For example, getting permission to upload files to a specific folder, or removing this rather annoying banner which first comes with your Lightsail  WordPress site.
I was glad that there were so many resources online – I could find solutions and execute changes on my own. AWS places the onus on the user to find solutions, so you're mostly out there on your own. That said, do note that if you require technical support from Amazon, it's USD29 a month and takes about three working days. In terms of speed, my Lightsail instances loaded pretty quickly – the time taken to back-up is short as well. 
Hope this post helps shed some light on whether you should migrate your WordPress site from Bluehost to AWS Lightsail. I'll put out a post with some useful tips on the blog migration soon!