Must-do: Our visit to the cellar door of Felton Road in Bannockburn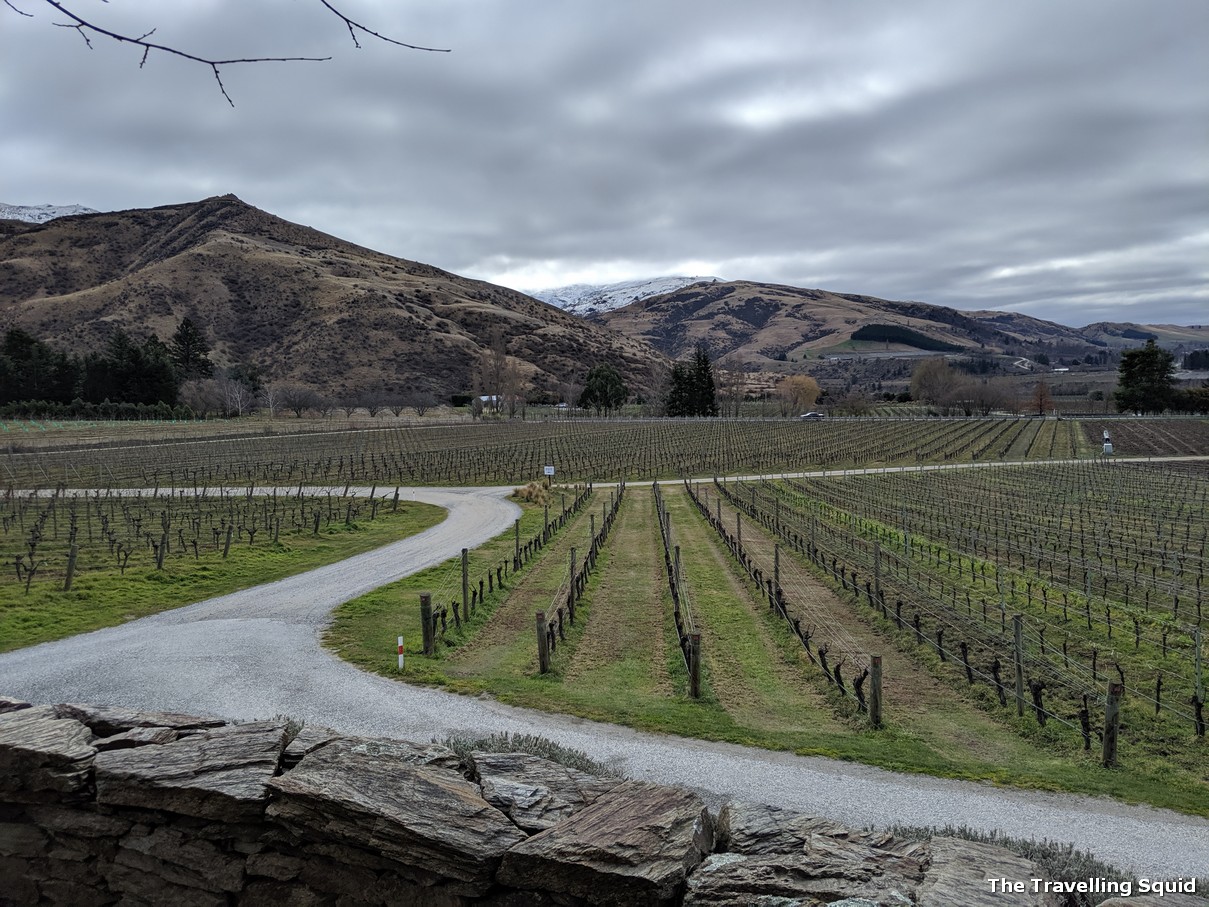 If you're planning to visit wineries in New Zealand's South Island, Felton Road is definitely a must-visit. The cellar-door is strictly by appointment and it is best if you call Felton Road a couple of days in advance as they're quite strict on the number of people allowed in a sitting (I think the maximum number is 8). To me, Felton Road was like a cross between Cloudy Bay which is pretty commercial and Hans Herzog which is family-owned. Here's a review of our visit to the cellar door of Felton Road in Bannockburn.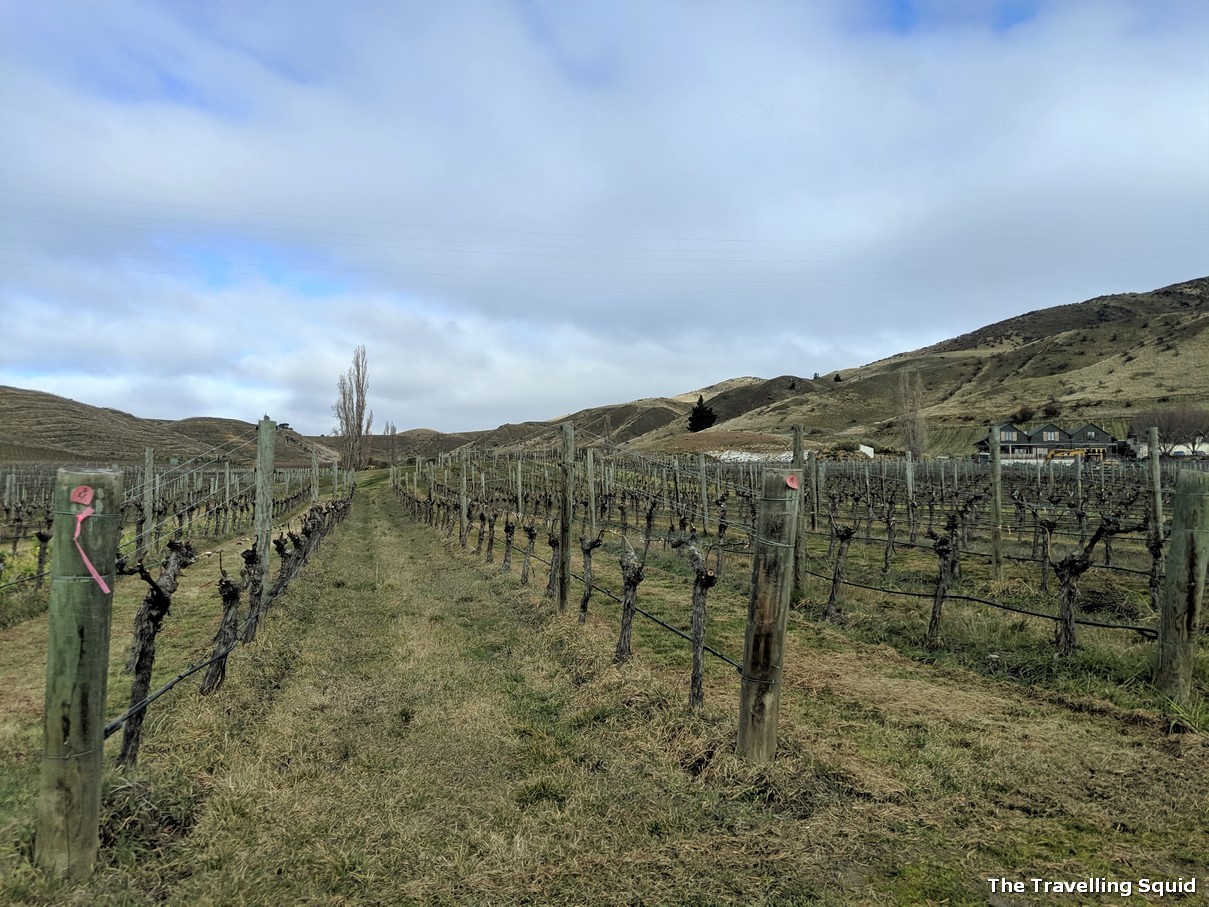 The Location
After visiting the vineyards in Marlborough, we drove from Franz Josef Glacier and the Fox Glacier to the town of Wanaka and were planning to head on to Queenstown. We decided to stop by the cellar door of Felton Road in Bannockburn as it is located in between Wanaka and Queenstown. S had read positive reviews of the wine from Felton Road and wanted to check it out. If you're based in Queenstown, Felton Road is a 50 minute drive away.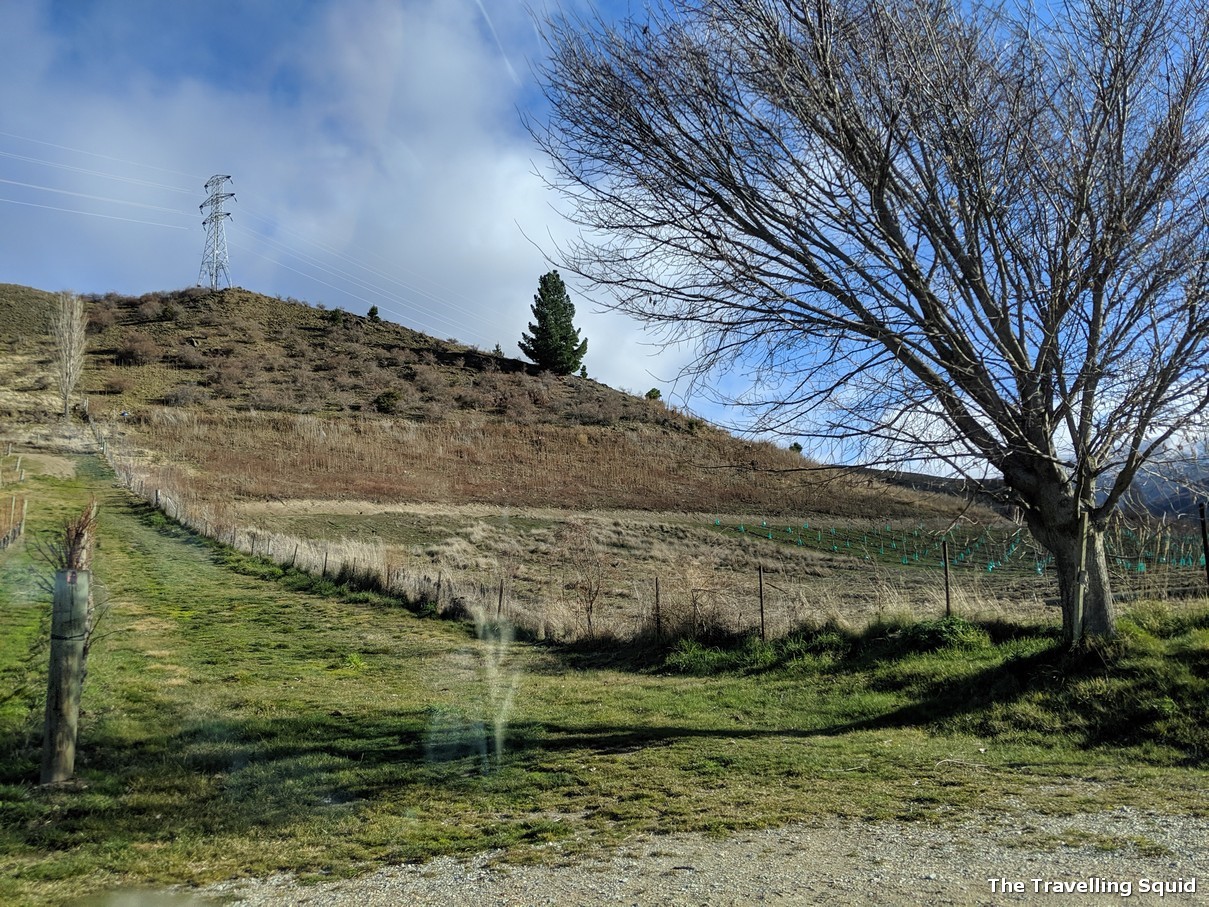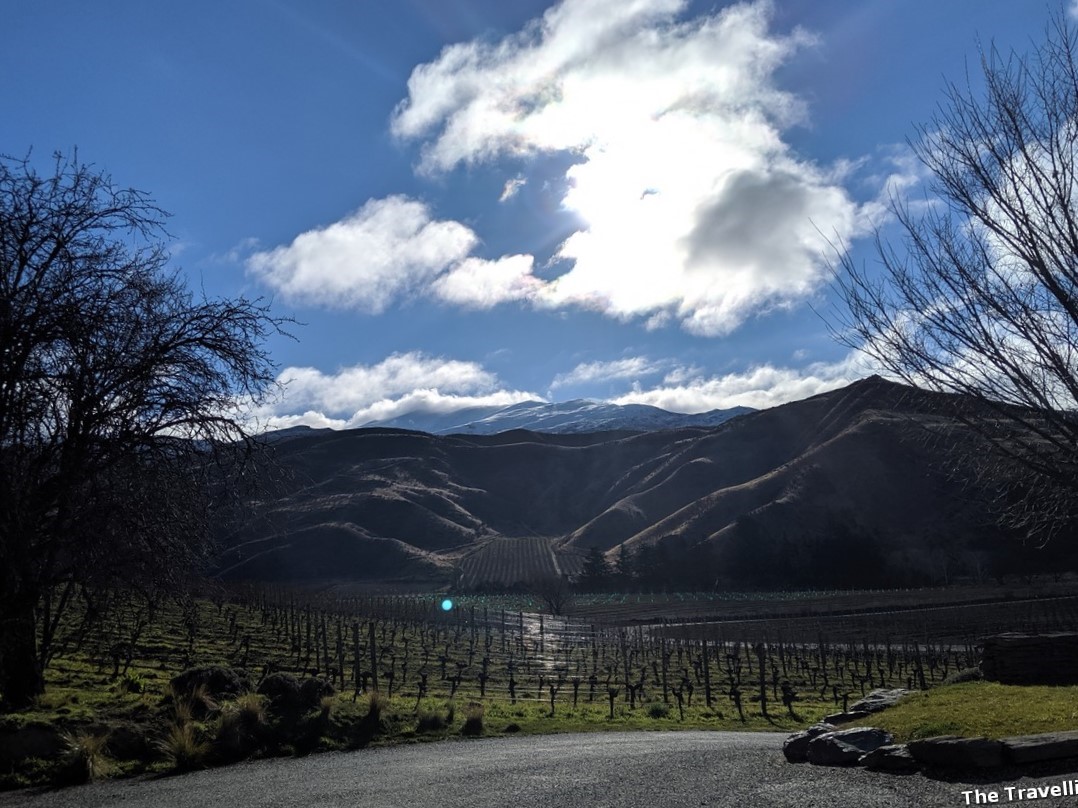 Our visit to the cellar door of Felton Road in Bannockburn
Introduction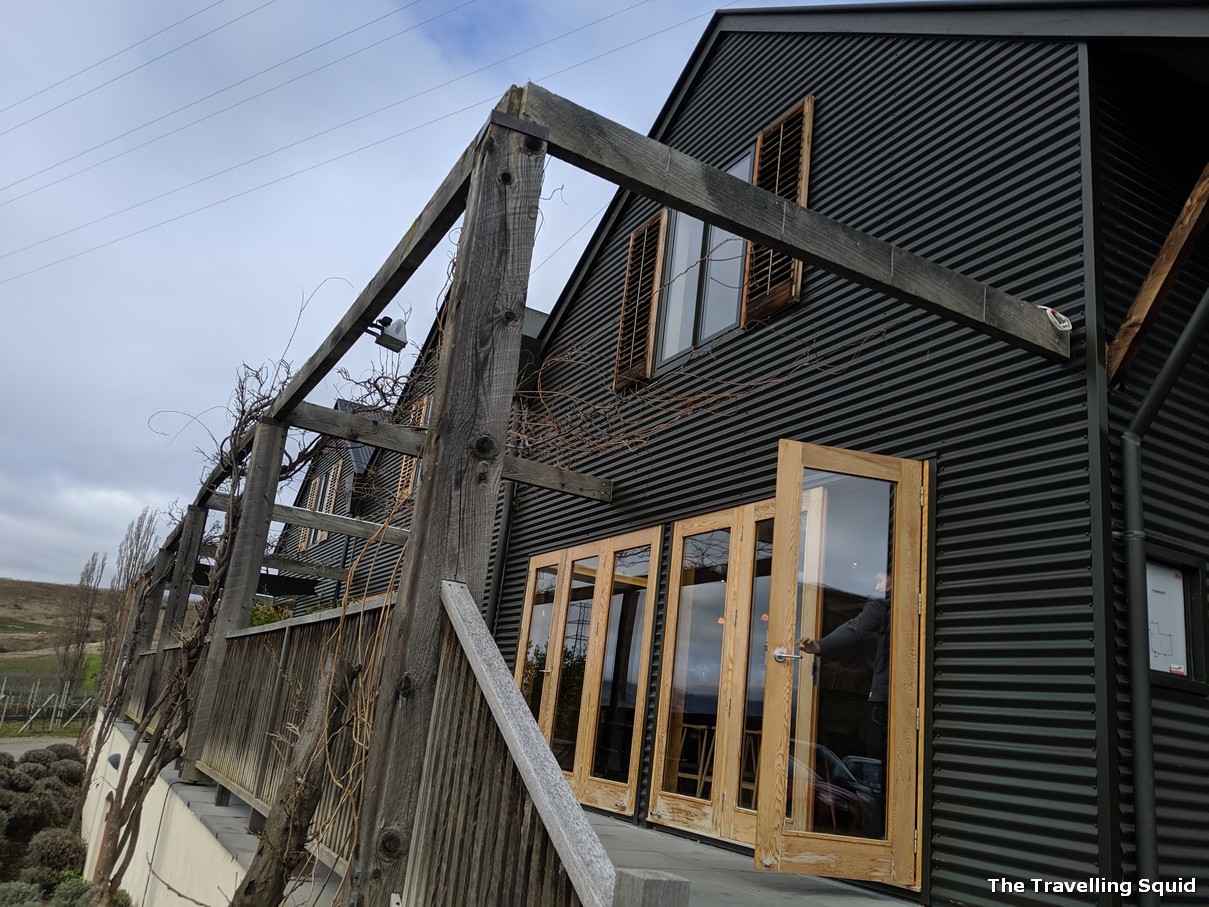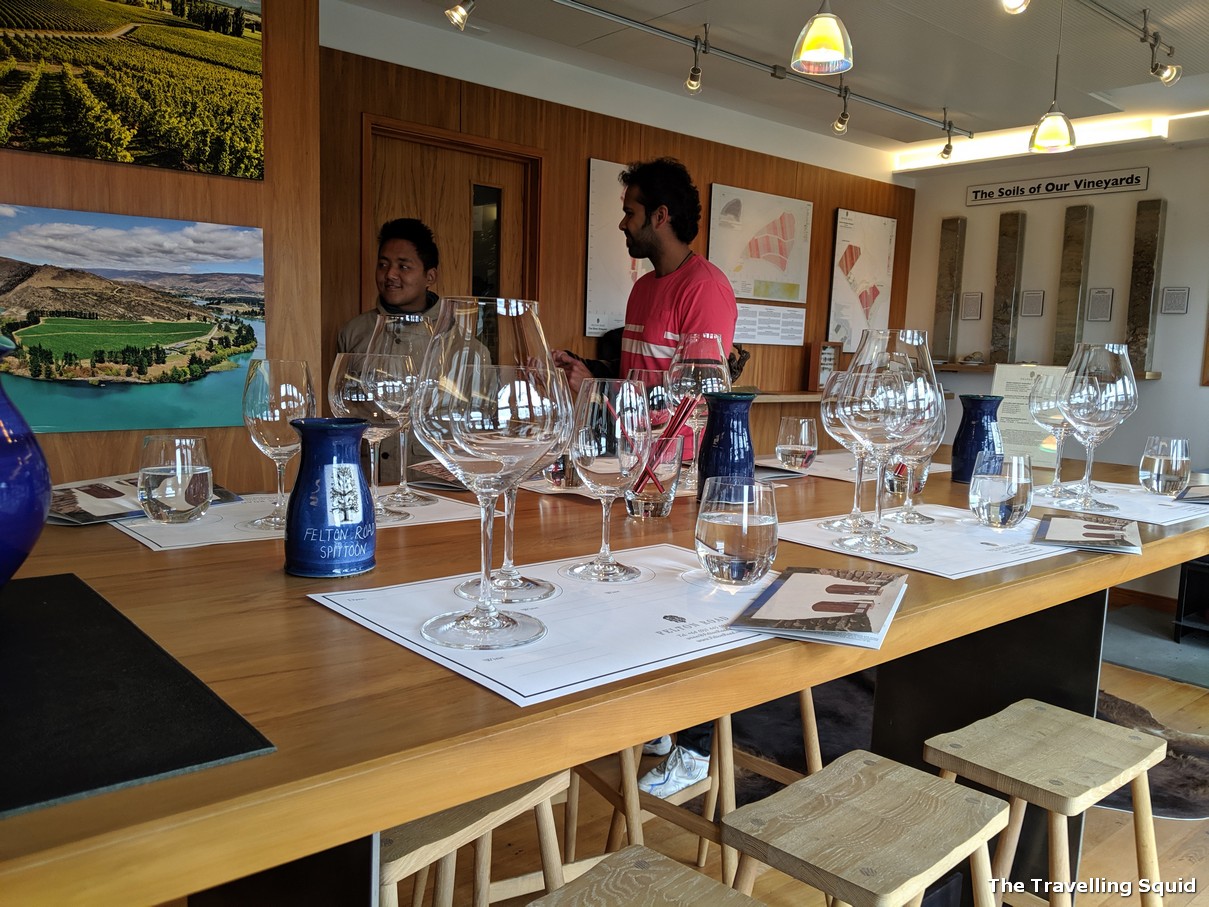 When we called the cellar-door, we were told to come at a specific time that afternoon. The staff emphasized that we should be punctual. We were told to let ourselves in at the gate and drive all the way to the cellar-door. The drive through the vineyard was a great experience. It would have looked even more beautiful in spring or summer when the vines were basking in the sun, but it was still nice. Here, you could catch a glimpse of a snow-capped mountain in the distance. A couple of metres away from the cellar-door were four elm trees, said to be planted for each of the owner's four daughters. They made a great addition to the landscape (and it is no wonder why the elm tree is used on the Felton Road's logo).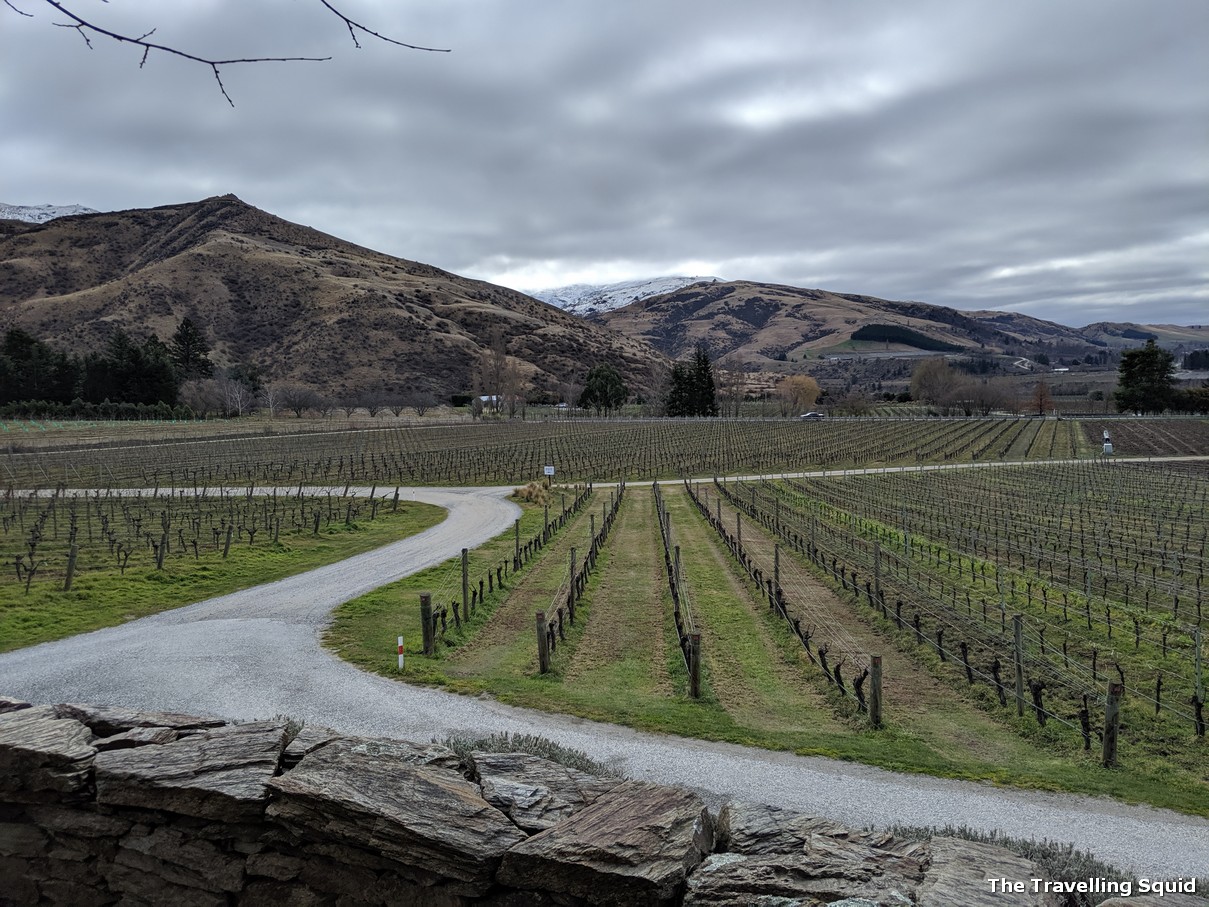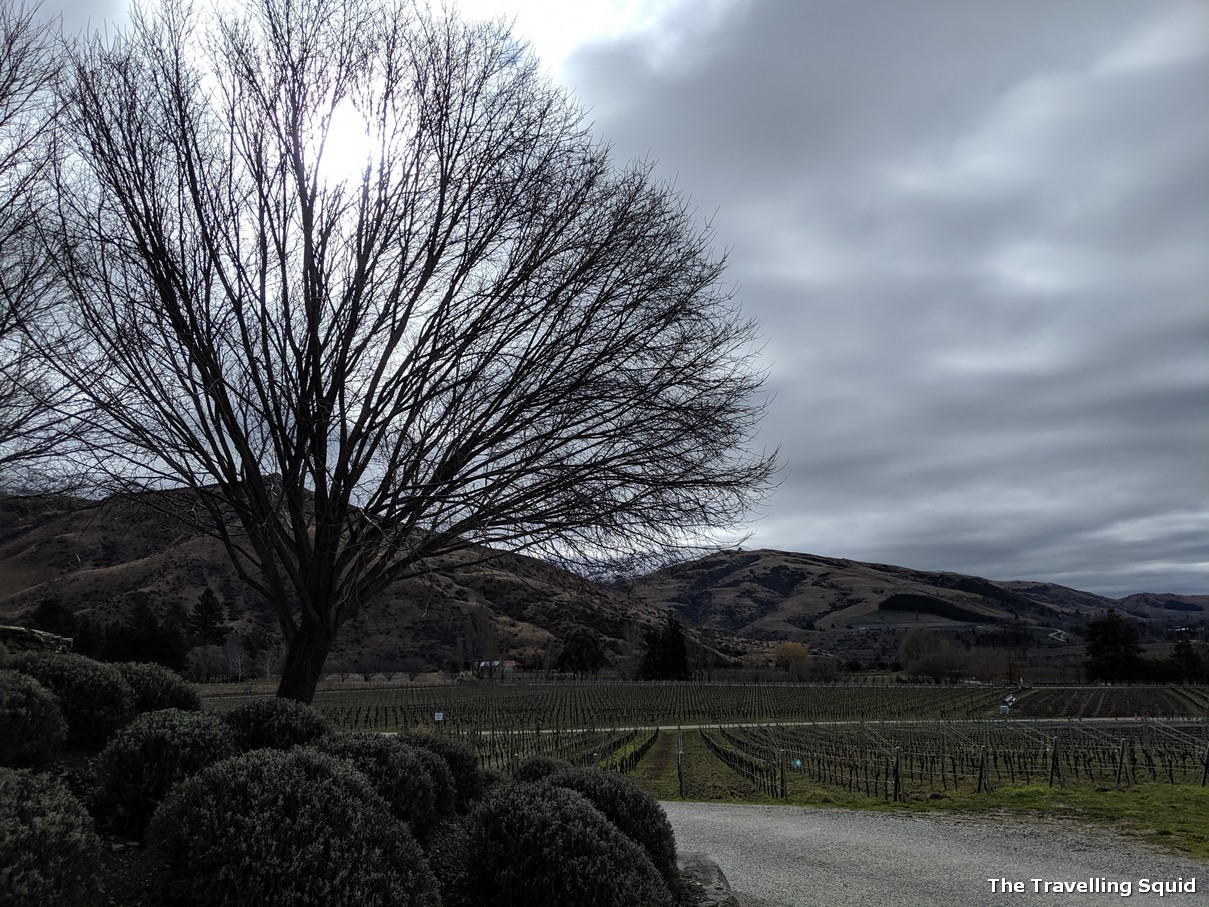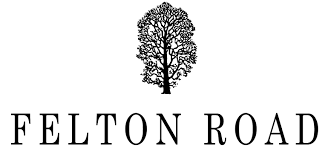 The tour started off with a introduction of Felton Road's history and their vineyards. There are four of them all located in Central Otago, namely Cornish Point, The Elms (the one which we were at), Calvert and MacMuir. The staff leading the tour then explained to us where different grape varietals were grown. Specifically, Block 3 had one of the most complex and sophisticated types of grape. Wine from Block 3 and Block 5 were extremely high in demand.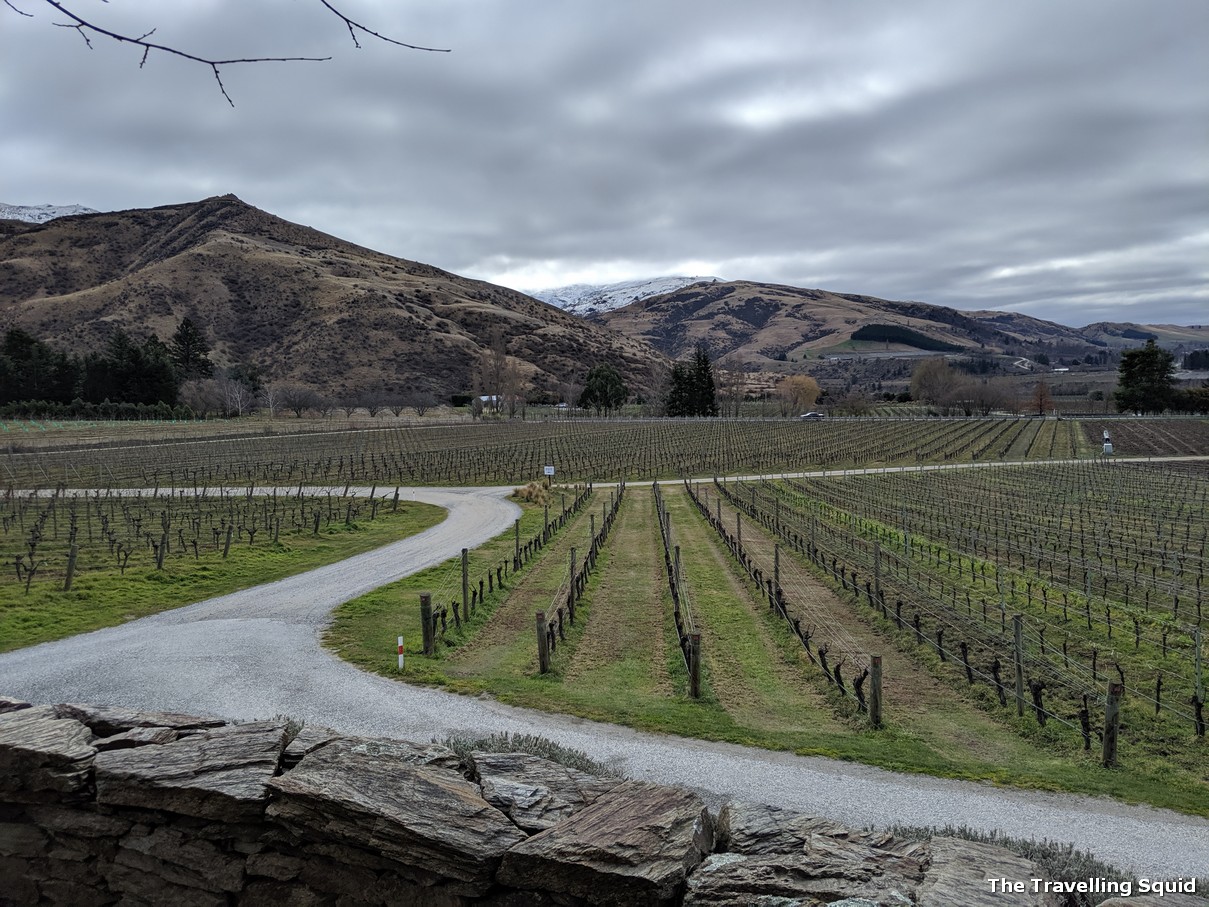 We were also brought to see the wine-fermenting process involving steel tanks located at the basement of the winery. It was an interesting and somewhat efficient concept as the grapes could be placed into the steel tanks directly upon harvesting, doing away with the need to move the harvested grapes from one place to another.
The Cellar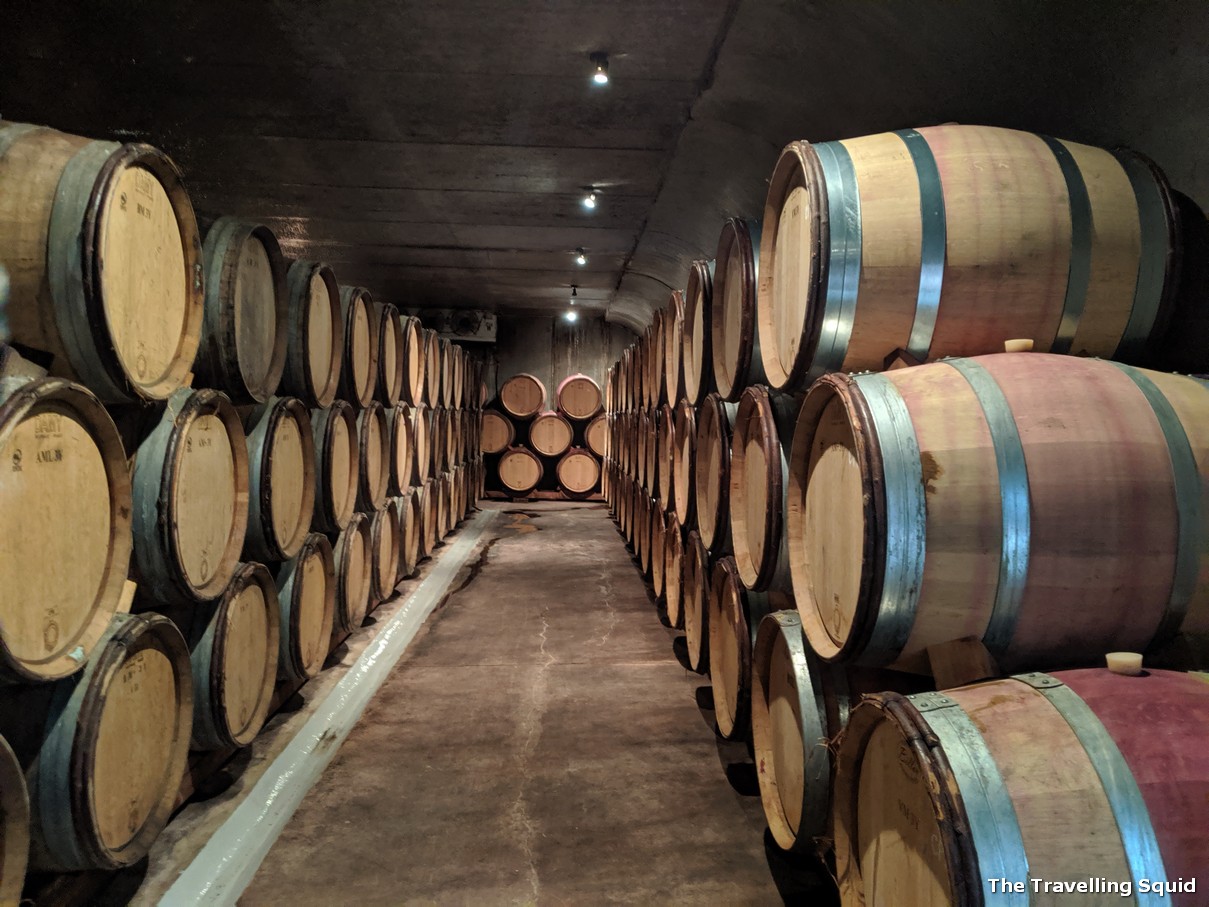 We also had a chance to visit Felton Road's Cellar which was filled with rows and rows of barrels. It was an eye-opener to see different types of barrels present. Damy was one of the more famous ones, made in Burgundy in France. Felton Road's pinot noirs are typically aged a 20% – 40% in new French Oak.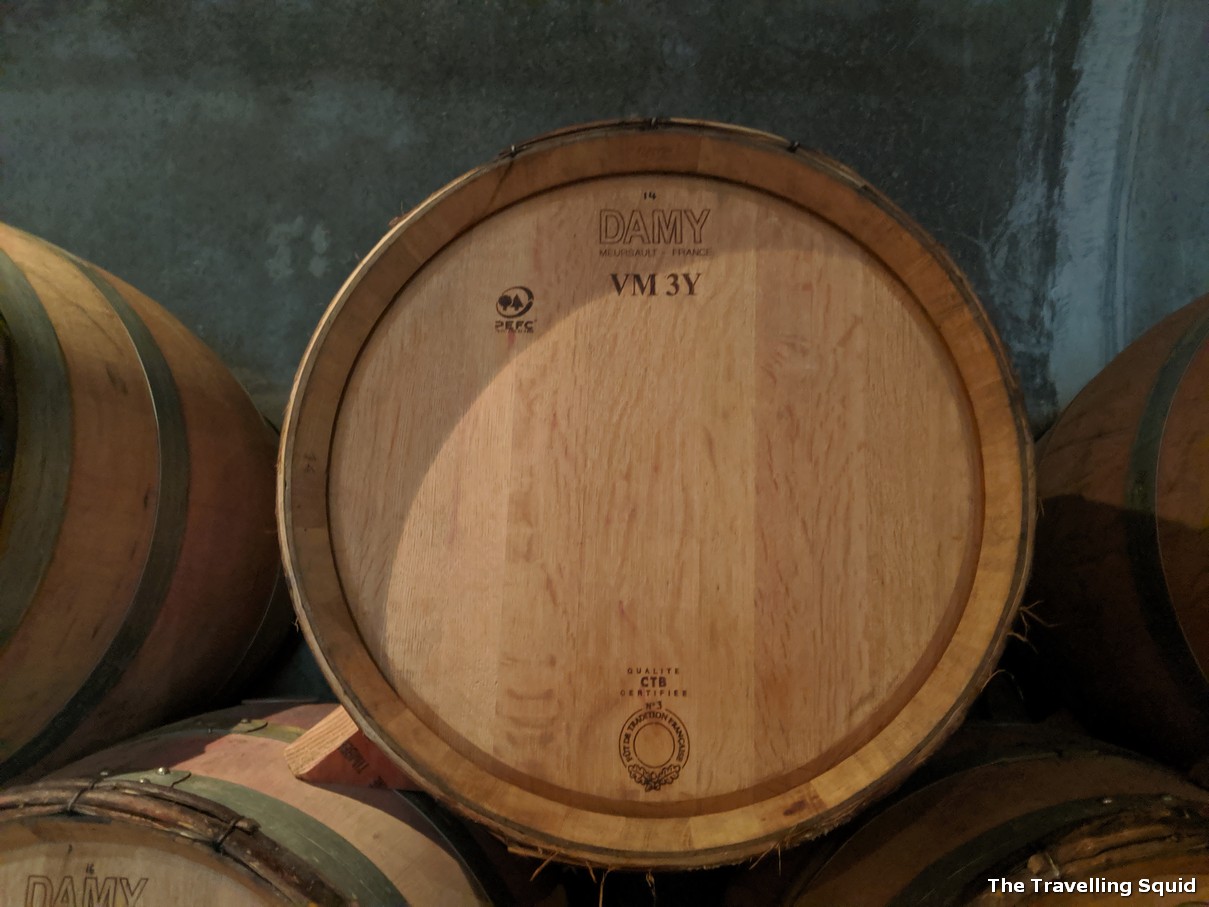 The Storeroom – a happy place for wine lovers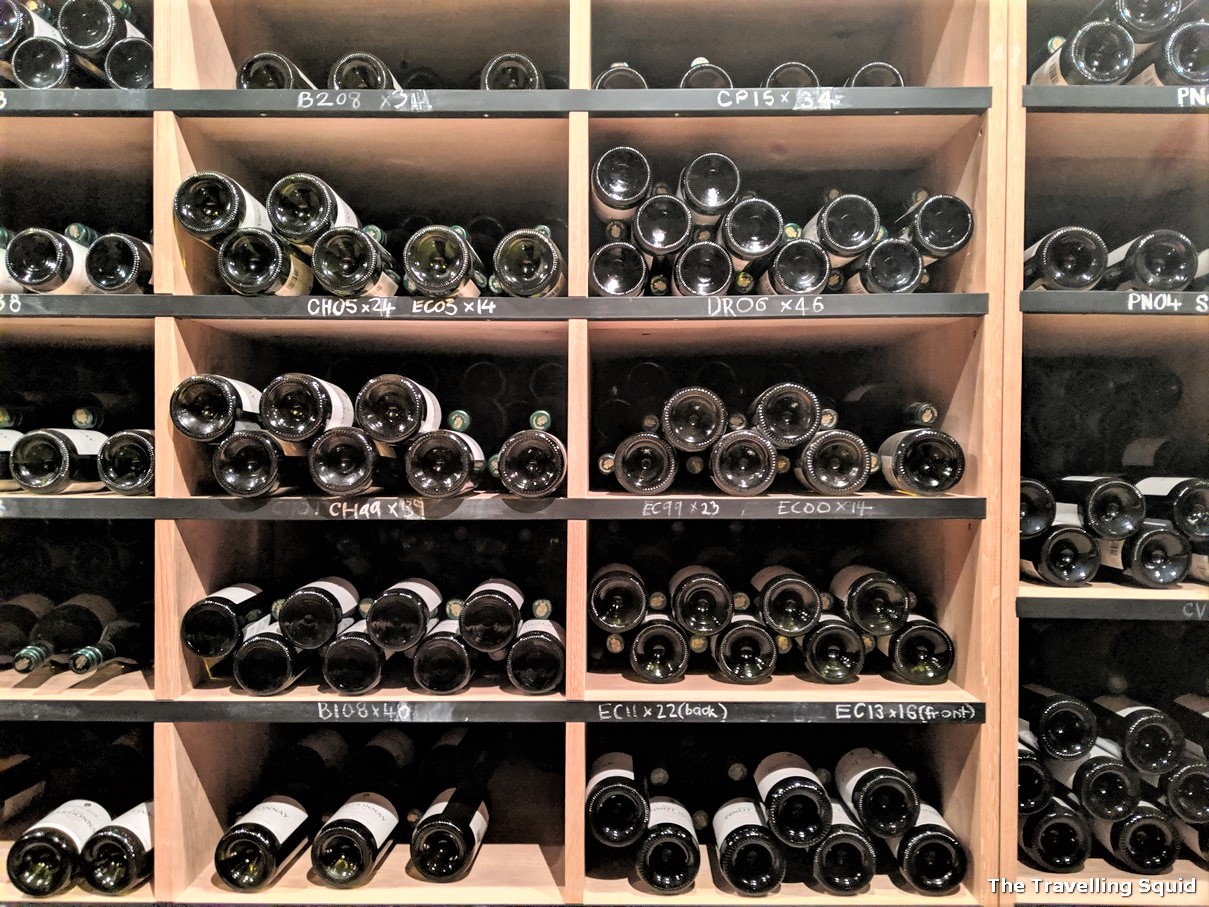 We later visited the storeroom and the warehouse of Felton Road too. I recalled the storeroom had plenty of rare varieties. I would have been the happiest person if I could choose any three bottles to take home. =)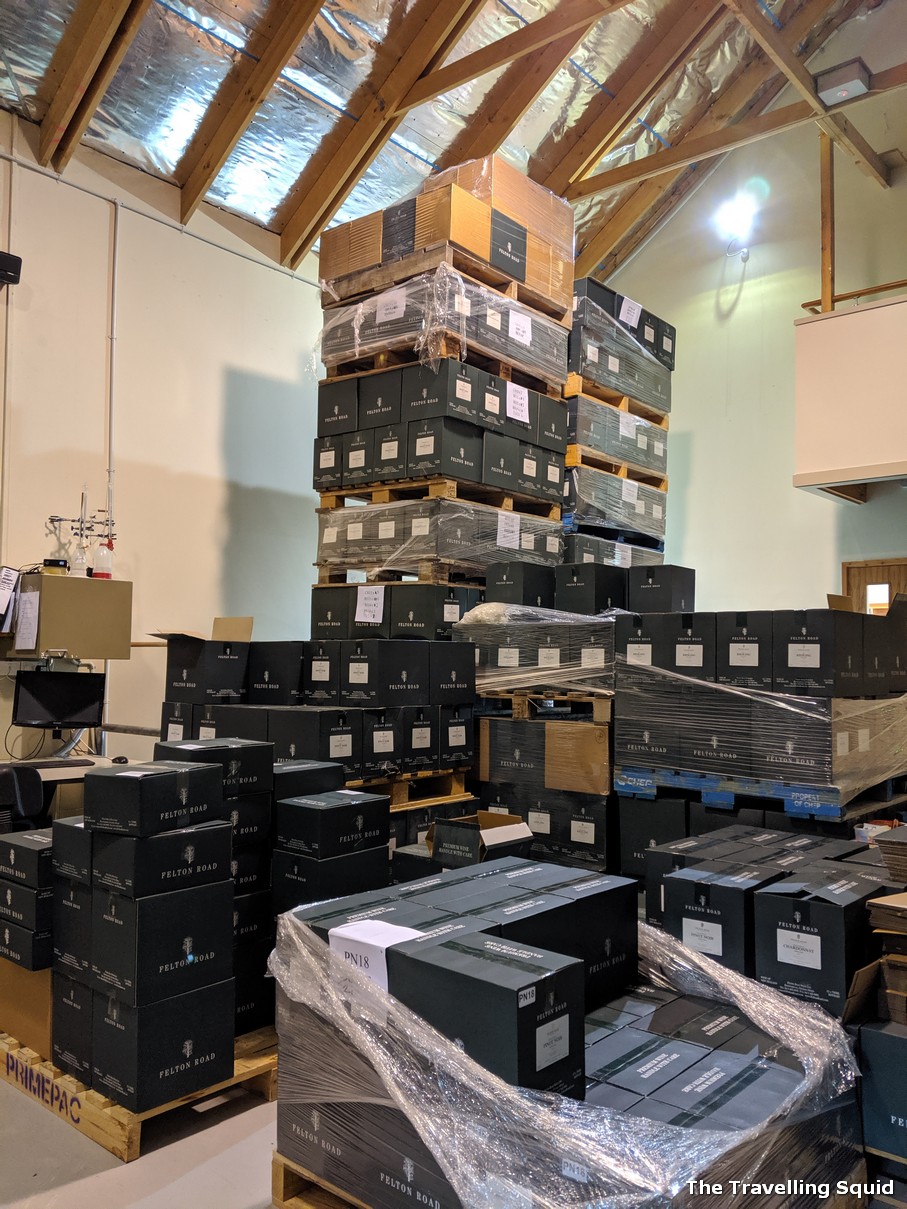 The actual tasting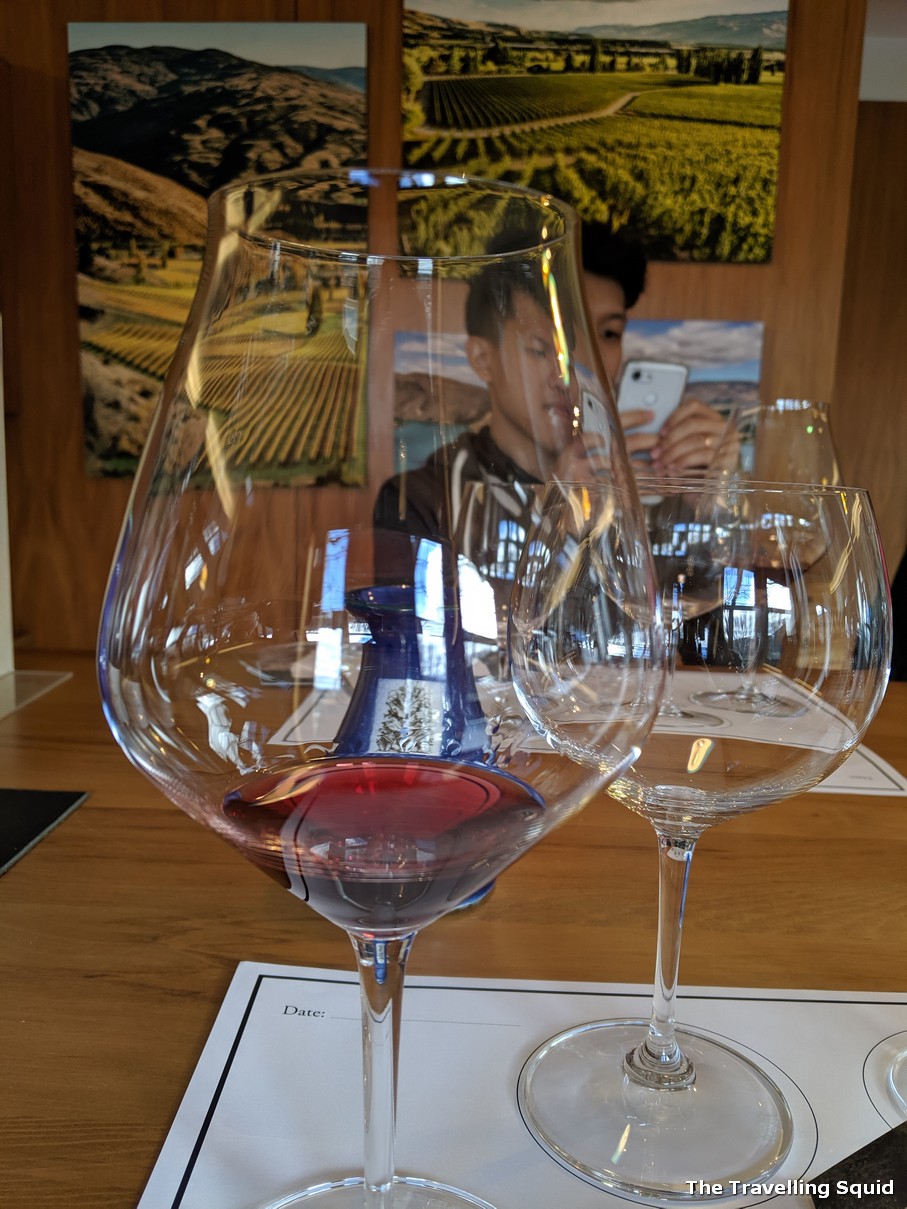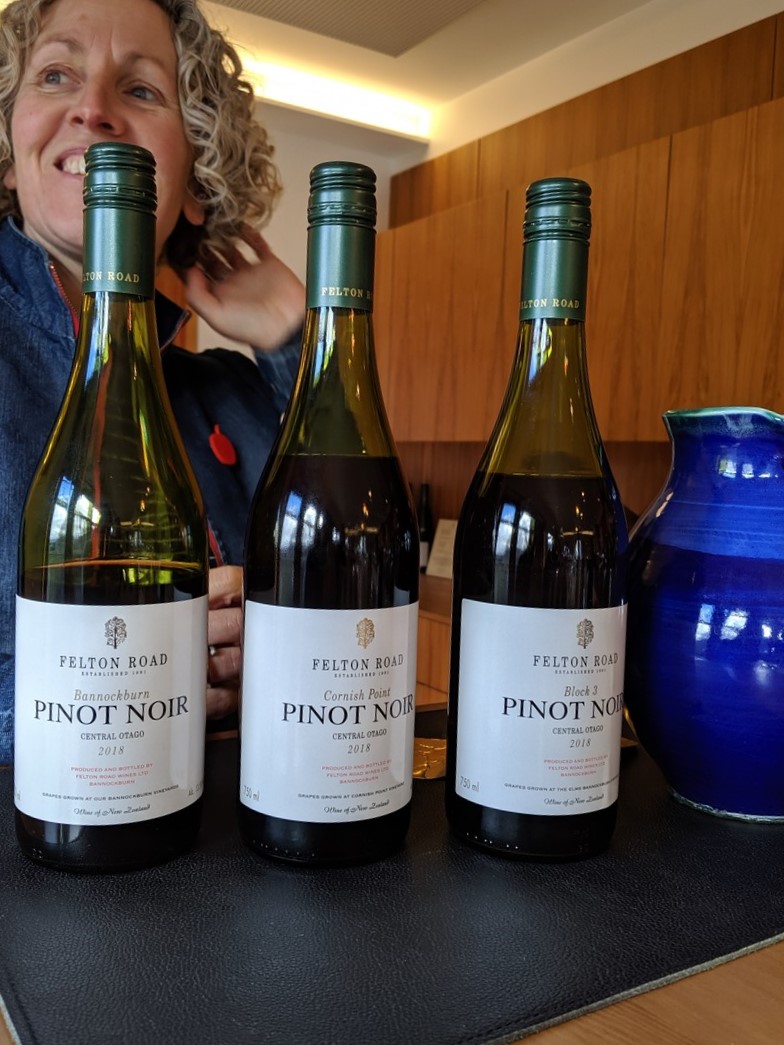 Of the reds, we had a chance to try the Bannockburn, Cornish Point and Block 3. Block 3 was incredibly delicate, complex and had sophisticated flavours. Unfortunately, it was not for sale at the cellar door. To purchase the wine, you would have to sign up to be a block customer. A friend of ours did so and we were pretty envious.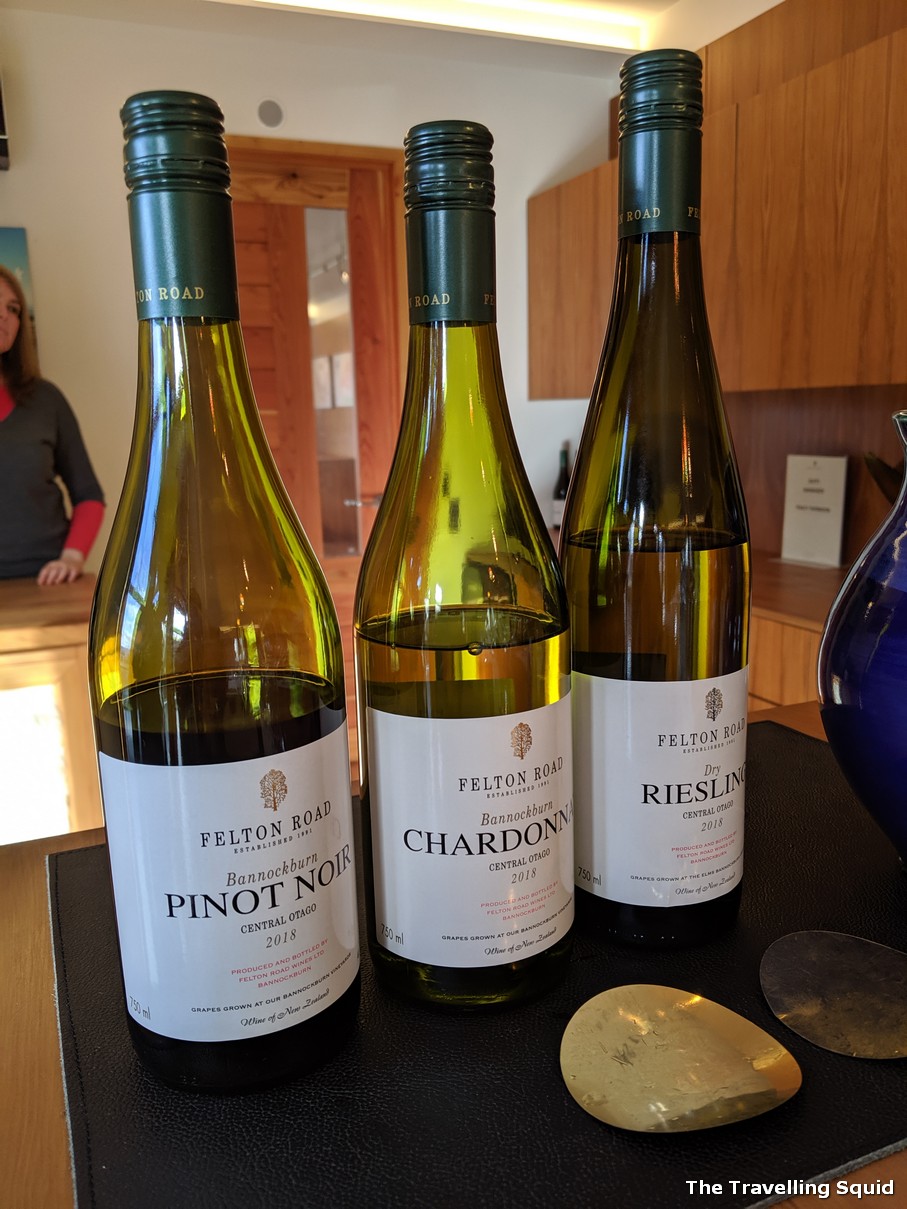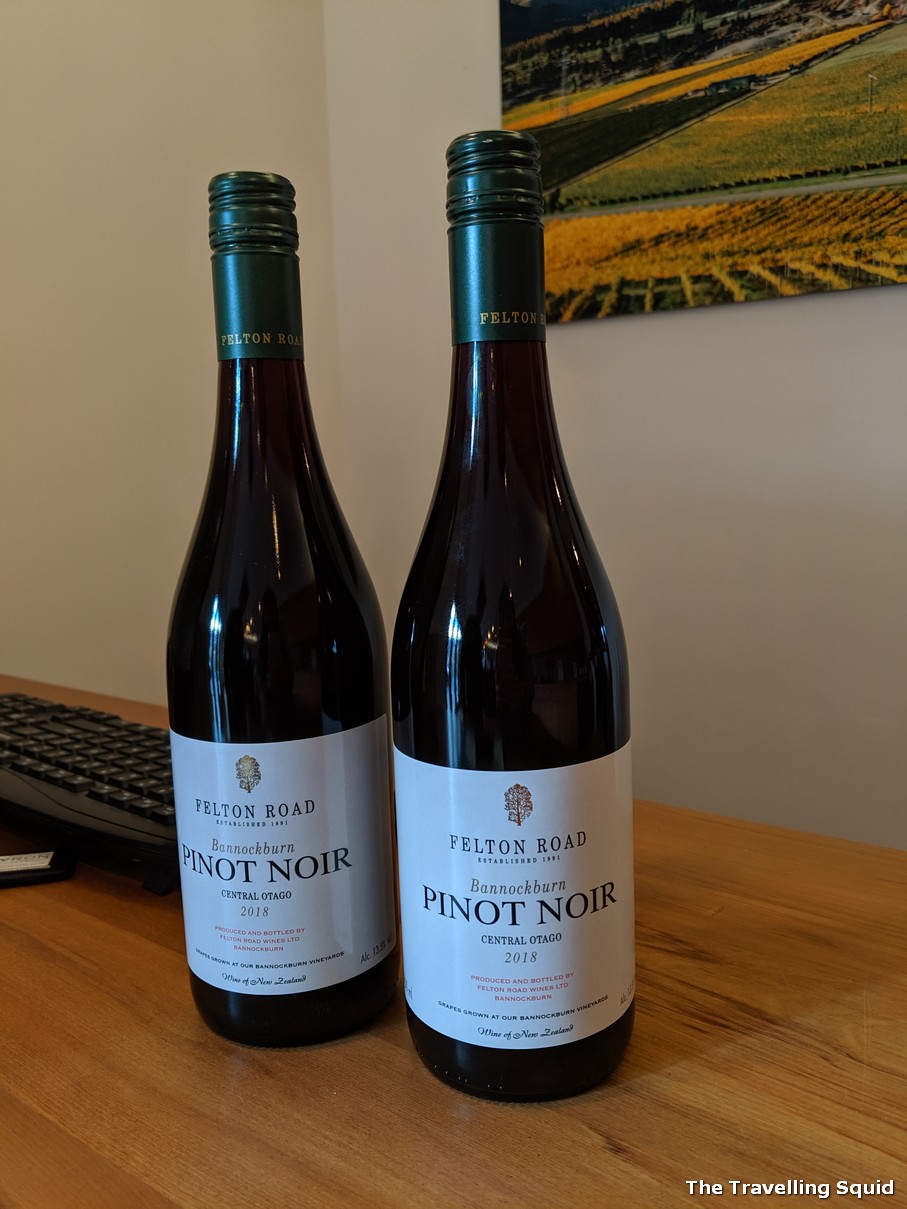 We eventually left with two bottles of the Bannockburn, which was pretty value-for-money at NZD68 per bottle. In comparison, the Block 3 (which we could not purchase as we were not block customers) was priced at NZD109.
The Travelling Squid's Take
Having the Bannockburn for the second time, I thought it was a great wine. It had smooth tannins, with just the right balance of fruitiness, acidity and a nutty finish from being aged in oak barrels. It was a great wine to share with friends. Personally, I found the wine tour of Felton Road very informative. As a wine novice, it was a good learning experience and I appreciated the tour being so comprehensive. If you would like to learn more about New Zealand wines, I strongly suggest that you visit the cellar door of Felton Road in Bannockburn. It is hard not to leave with a bottle or two.
***
About the cellar door of Felton Road in Bannockburn
Address: 319 Felton Road, Bannockburn, R.D. 2, Central Otago 9384, New Zealand
Tel: +64 3 445 0885 (call or email to make a reservation)
E-Mail: Wines@FeltonRoad.com
Website: https://feltonroad.com/