Recommended: Visit to the cellar door of Podere Le Ripi in Montalcino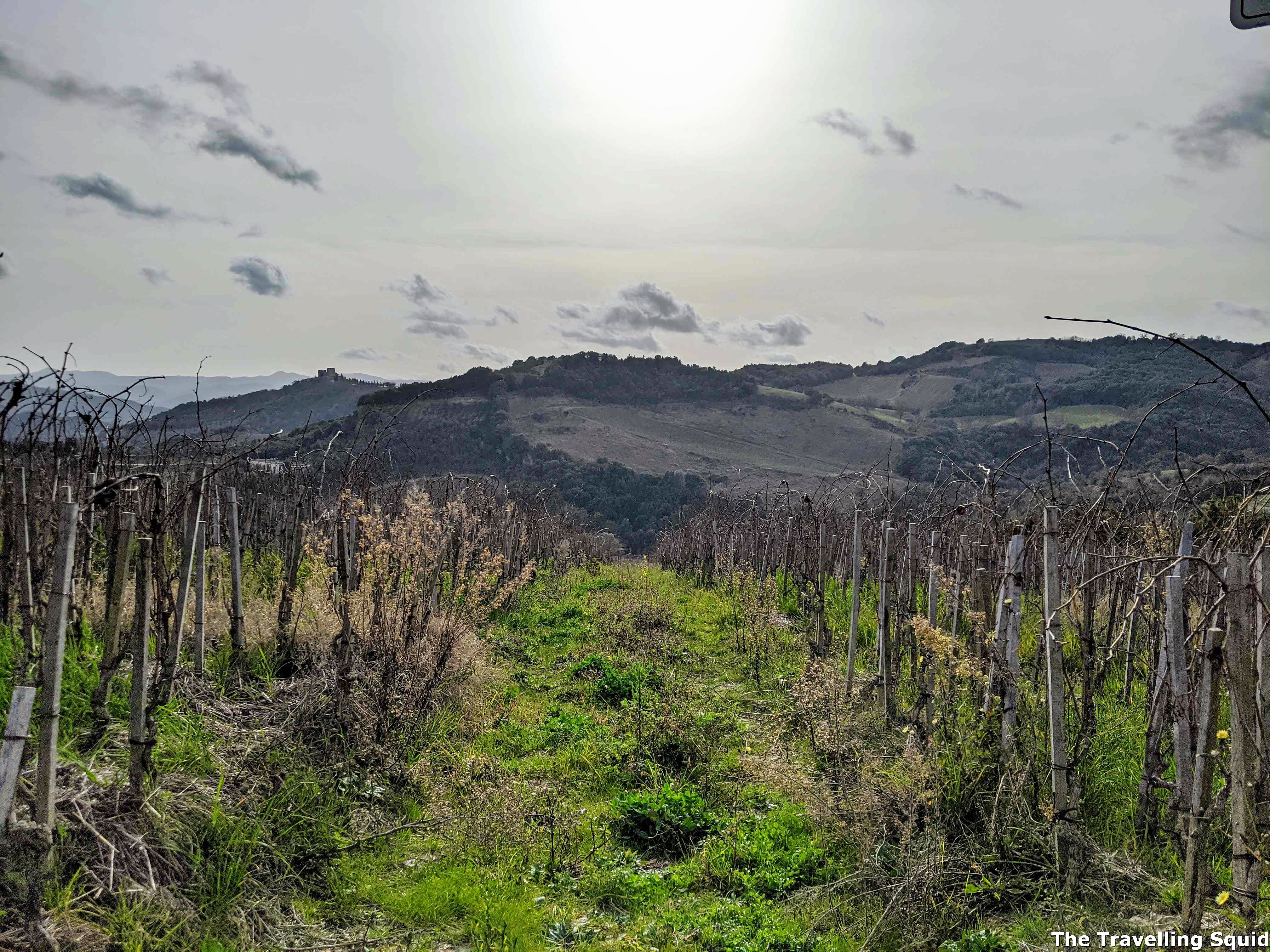 Of the four Brunello di Montalcino vineyards we visited, Podere Le Ripi had the most charming wine estate. In terms of architecture, I would say that while Antinori was more grand and impressive, Podere Le Ripi's design stood out for me as it had a different theme – something more rustic, homely, and yet thoughtful. Interestingly, Francesco Illy, the owner of the world's famous Illy coffee brand, is the owner of this vineyard. It had a focus on making wine with biodynamic methods, such as using compost as fertiliser and doing away with pesticides. Here's more on our visit to the cellar door of Podere Le Ripi in Montalcino.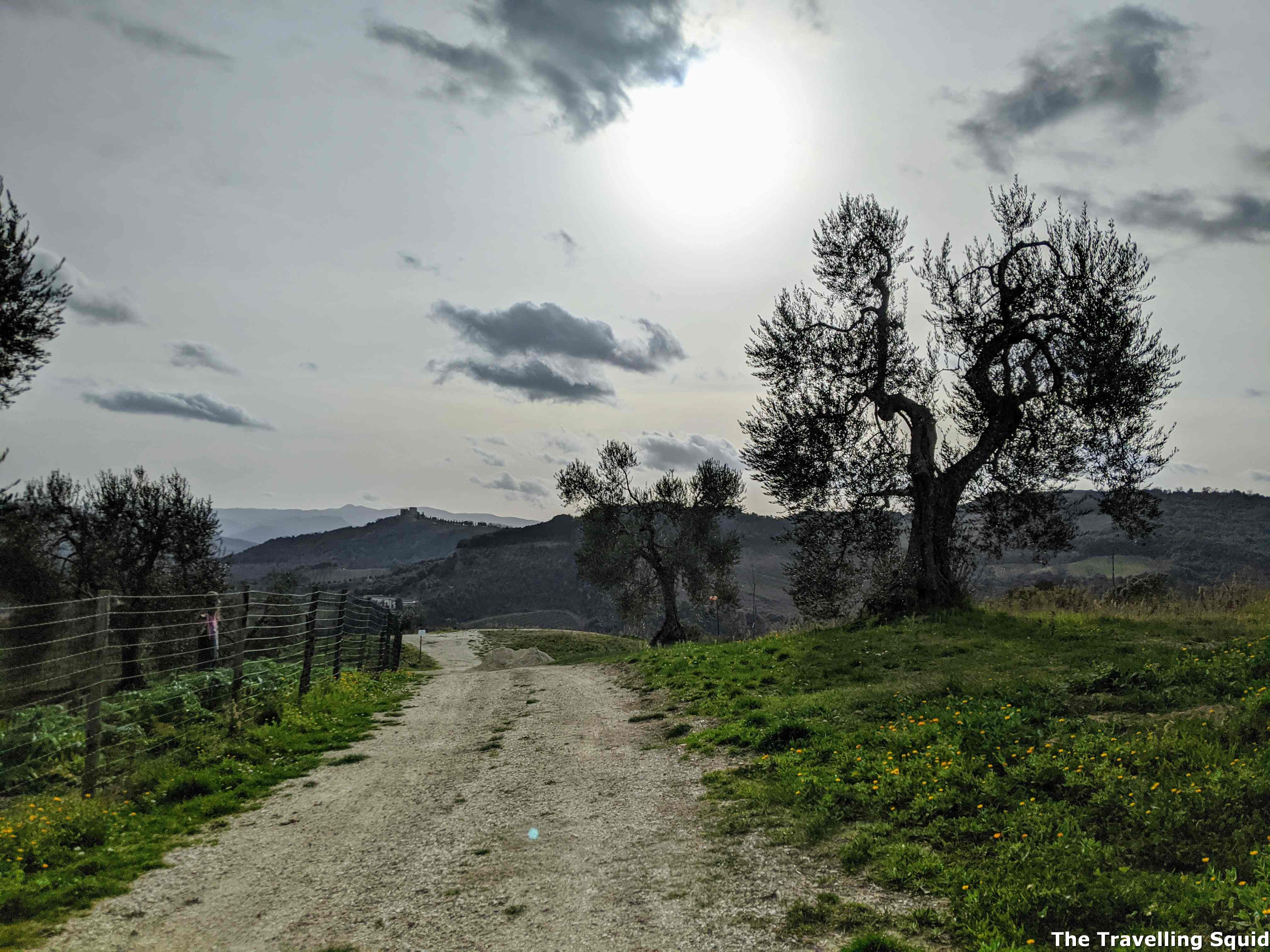 About Podere Le Ripi in Montalcino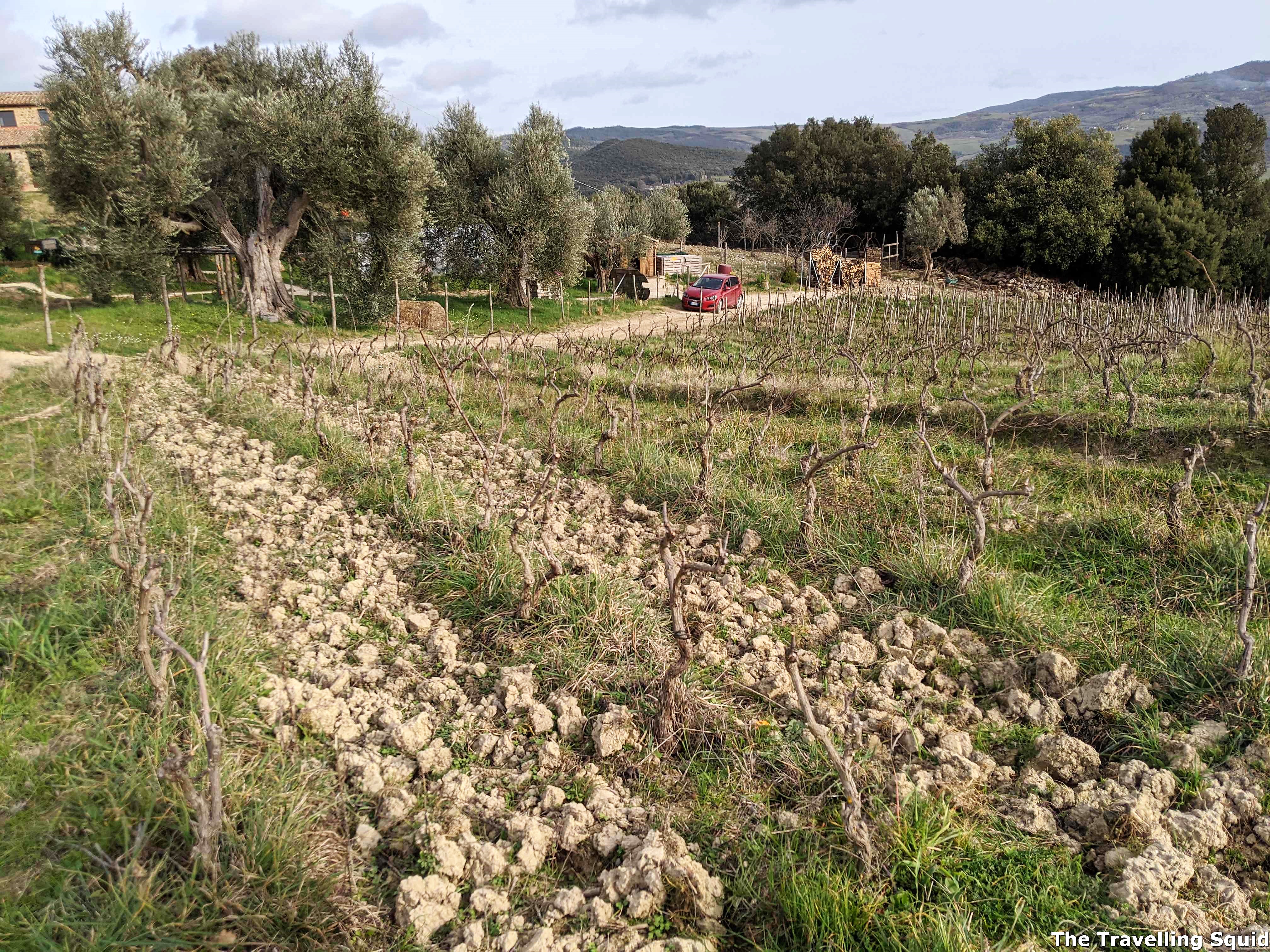 Francesco Illy bought Podere Le Ripi in 1998. The land mass was about 130 acres, and it came with forests, olive groves and loam, clay and limestone slopes which were ideal for growing wines. In 2003, Illy began producing a Brunello di Montalcino called Lupi e Sirene. According to Wine Spectator, Illy was devastated when he was told by a Burgundy wine-maker that good wine could only be made with vines more than 35 years of age. He didn't wish to wait until he was 90 years old to make a good wine.
In response to this challenge, he started the Bonsai Vineyard, planting 62,500 vines per hectare, leaving the vines a mere 16 inches apart. To put this in perspective, other growers in the region tend to plant at a density of around 5,000 vines per hectare. This forced the vines to grow deeper into the ground for nutrients. After harvest, 6,000 bottles of Bonsai were aged in barrel for 3 years. This initial release of Bonsai was also priced at €135 per bottle, putting it in the upper echelons of the market at that time.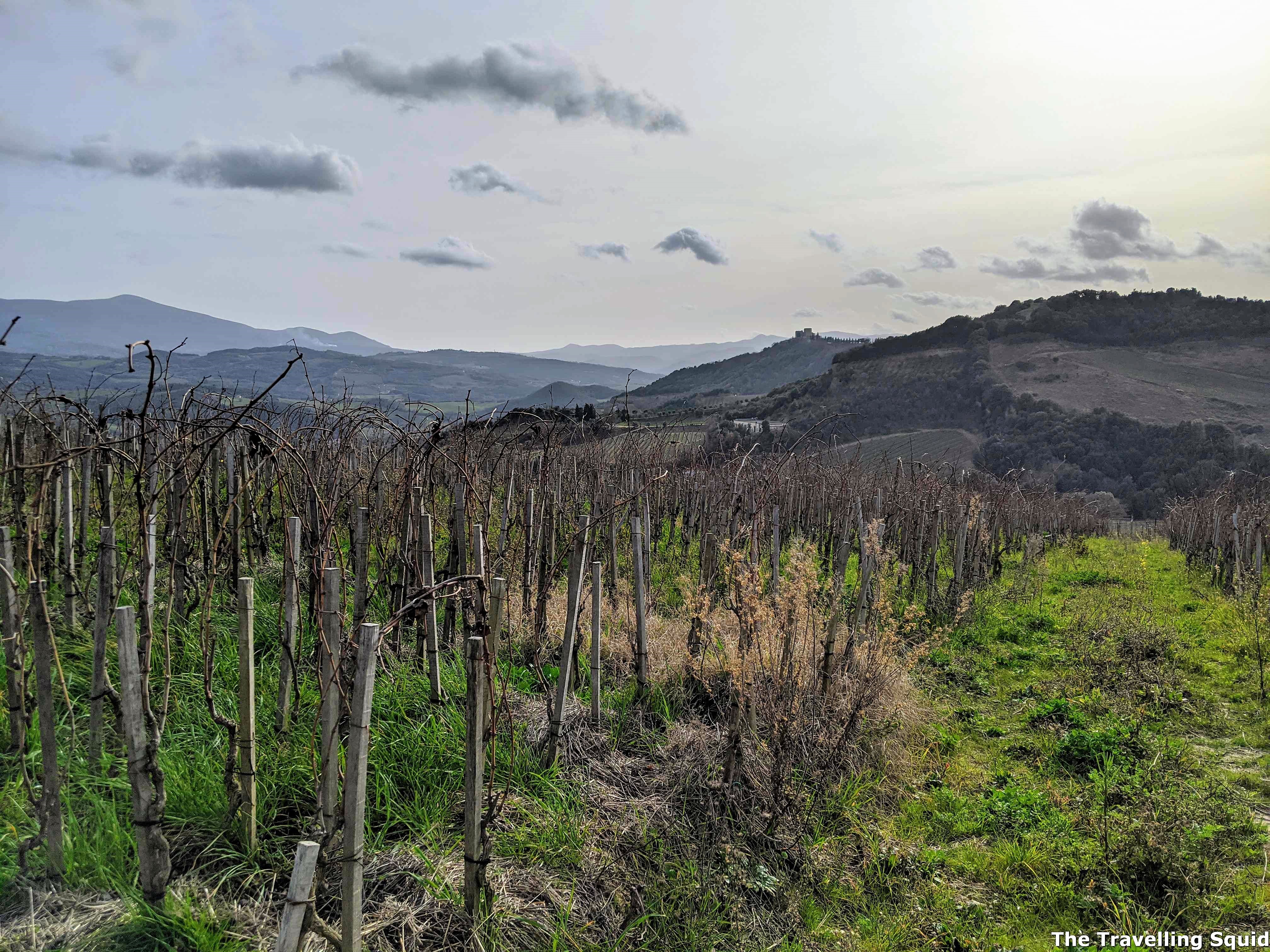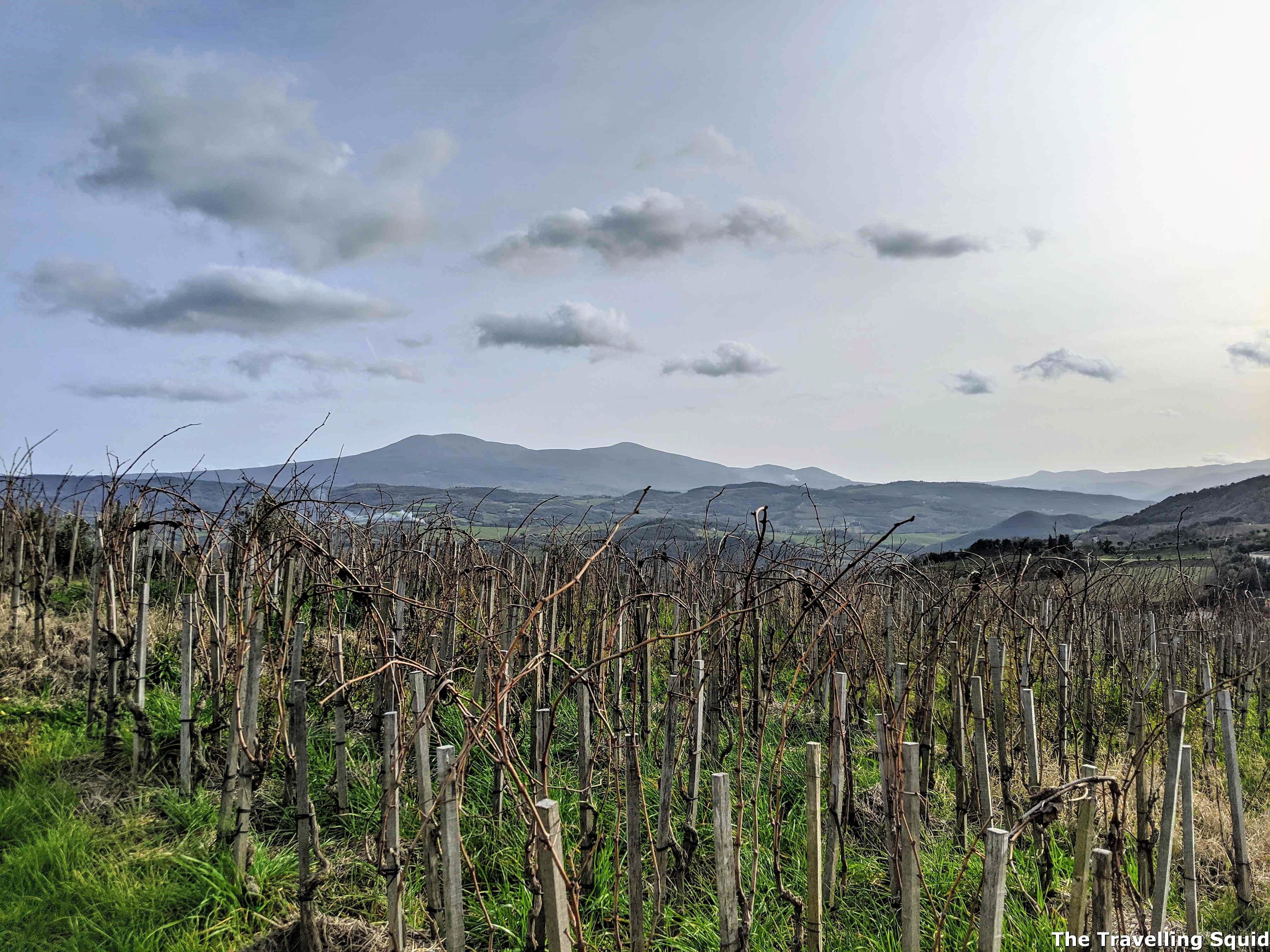 The vines were treated very differently from the ones in New Zealand, such as at Felton Road in Central Otago where we did a wine tour. In New Zealand, the vines were relatively spread out, giving them more room to grow. Here, the vines are grown very densely.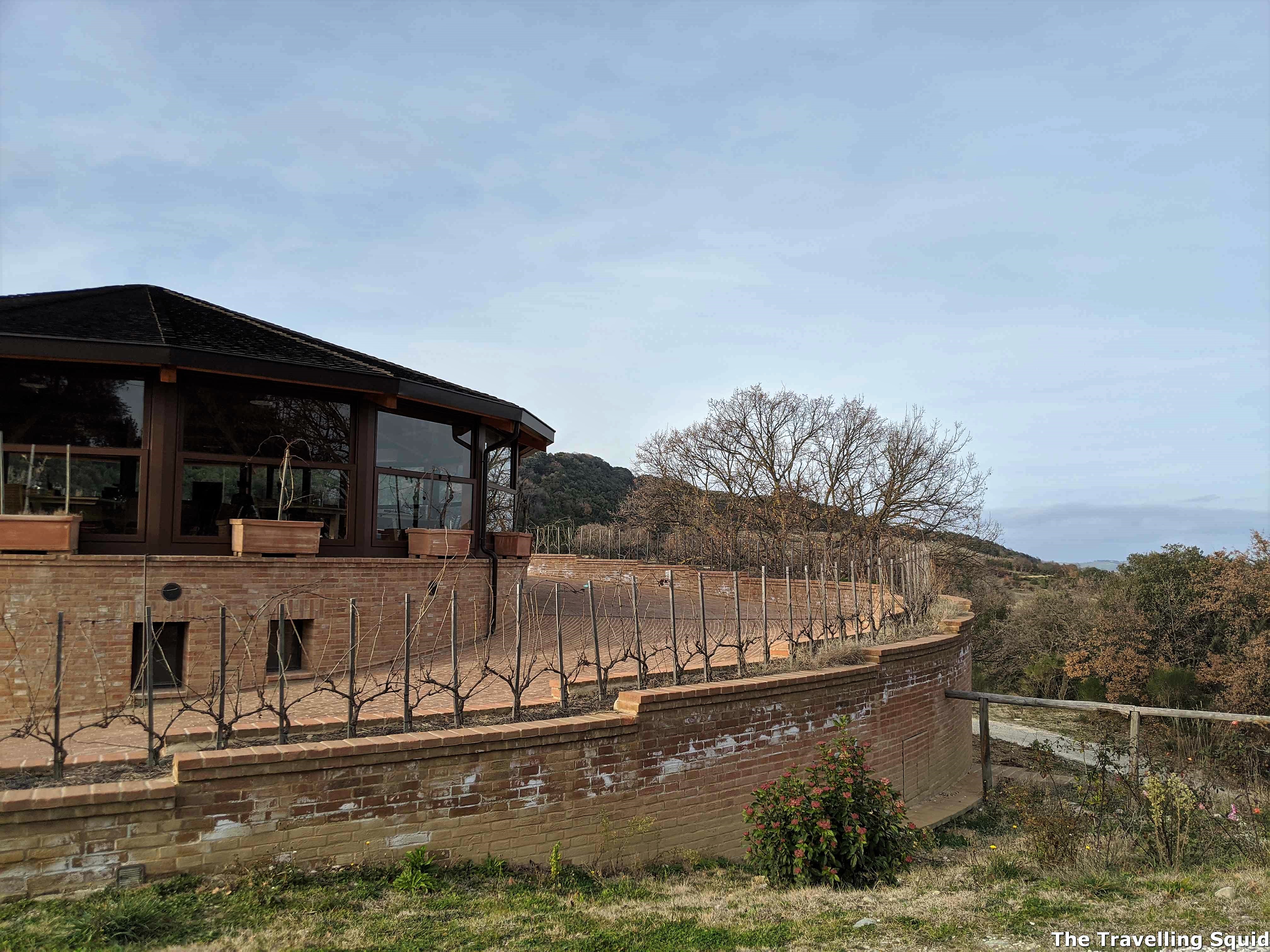 The cellar is designed by Francesco's son, Ernesto who happens to be an architect. The structure spirals down the hillside and also contains a domed aging cellar. The building had a distinct lack of straight lines. Wine Spectator says it took four years for masons to lay 1 million bricks proportioned according to the "golden ratio"—a ratio commonly observed in nature, which is aesthetically pleasing to the eye and is often used by architects and artists.
The team managing Podere Le Ripi is pretty young – with an average age of 27. I encourage you read more about their wine-making techniques and vineyards – it's pretty interesting.
Visit to the cellar door of Podere Le Ripi in Montalcino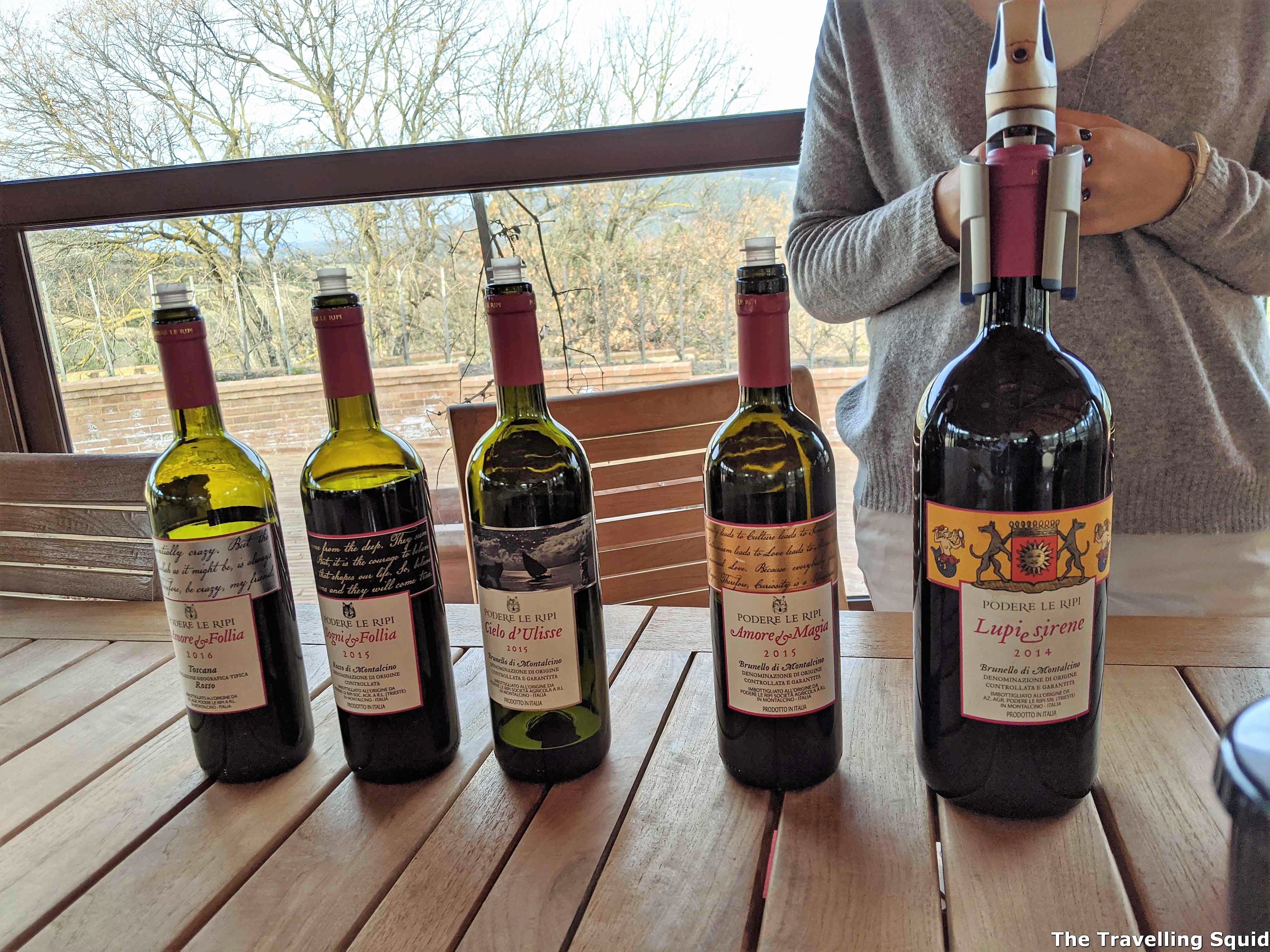 The cellar door is located where the restaurant was, above the cellar. These were the wines we tried:
The Travelling Squid's Take
Our host Giulia was both professional and passionate – her knowledge about Podere le Ripi extended from its history, to its architecture, wine-making techniques and architecture. We were fortunate to have her as our guide.
The tasting is €20 for three wines, or €40 for 5 wines, which is a little on the high side compared to Altesino and Poggio Antico. We ended up purchasing the Cielo d'Ulisse Brunello di Montalcino to cellar and the Sogni e Follia Rosso di Montalcino for more immediate enjoyment. In general, I found the character of the wines a little less complex compared to those we tried from the other vineyards we visited. It was also priced at a premium, I'm guessing due to their strict adherence to biodynamic methods and the cost of maintaining the estate.
In general, I think our visit to the cellar door of Podere Le Ripi in Montalcino was worth it as I found their biodynamic wine-making techniques particularly interesting. It was also a very lovely wine estate. The wine was a little more expensive than average, but worth the experience. Do sign up for a tasting if you plan to head to Montalcino.
***
Visit to the cellar door of Podere Le Ripi in Montalcino
Address: 53024 Montalcino, Italy
Tel: +39 0577 835 641
Email: INFO@PODERELERIPI.IT