Why having dinner at Trattoria Cesarino in Florence is a must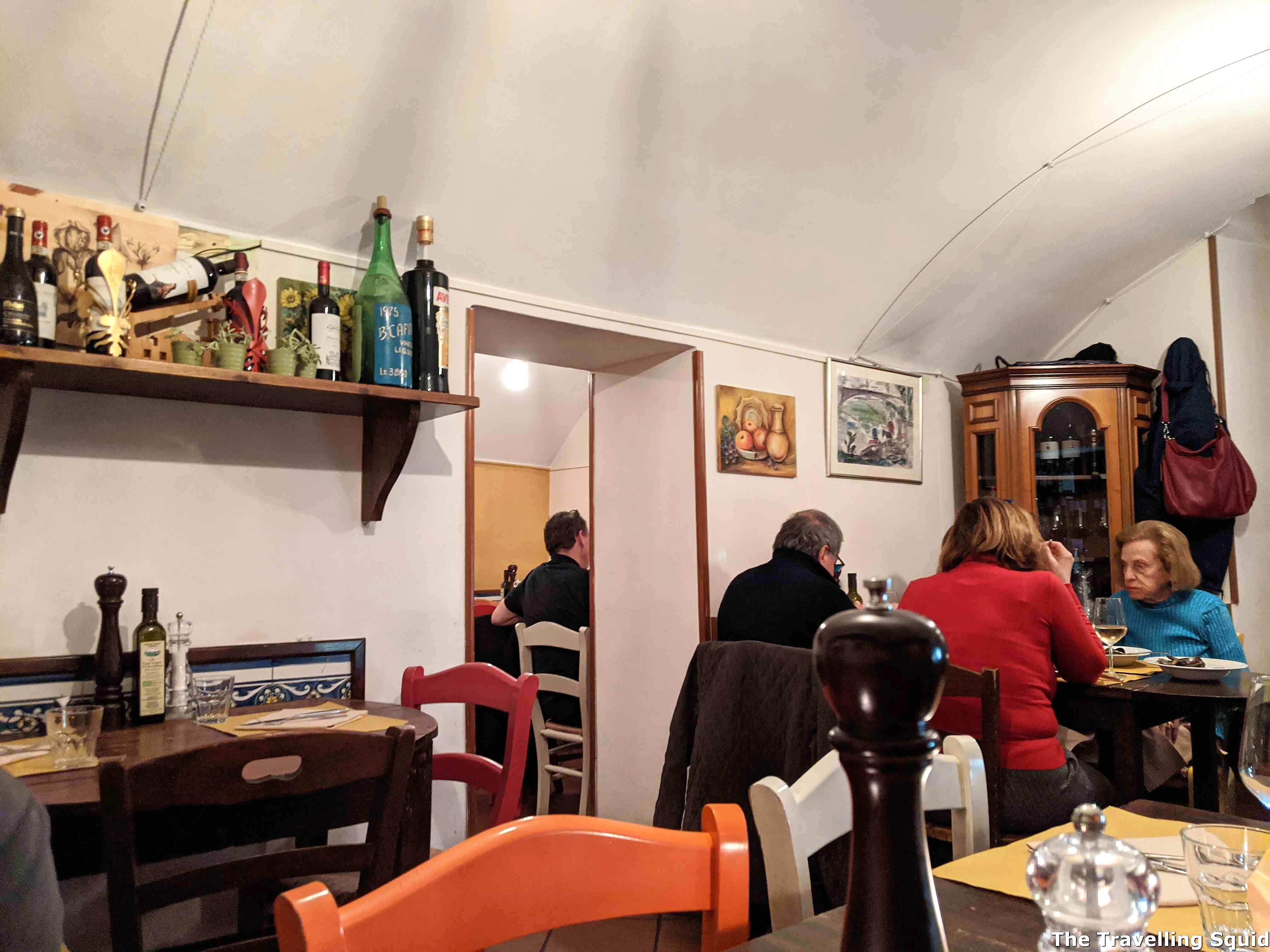 One of the best meals we had in Florence was at Trattoria Cesarino. The restaurant was located a ten-minute walk from our little apartment B&B The Attico. What was special about this restaurant was that it served up hearty, delicious Italian food, in a rather casual, down-to-earth setting. It seemed like the go-to-place for week-day perk-me-up dinners or meals for a lazy weekend. I also enjoyed the complementary shot of Limoncello served at the end of the meal. Here's why having dinner at Trattoria Cesarino in Florence is a must.
Why having dinner at Trattoria Cesarino in Florence is a must
The Food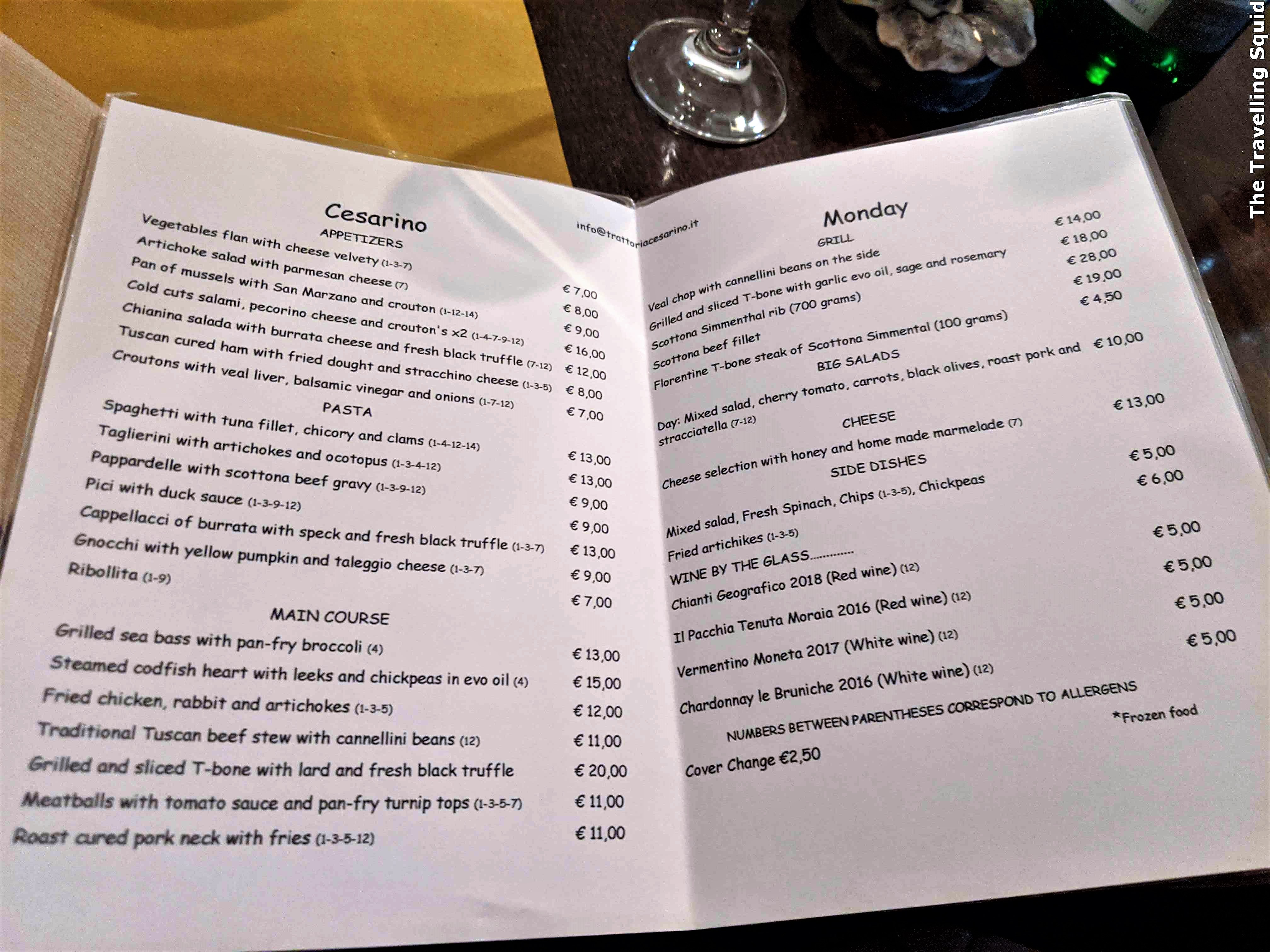 For non-Italian speakers, the restaurant has an English menu – do request for one when you enter. (We got the English menu only during our second order.) TLDR, Trattoria Cesarino serves a wide variety of Tuscan traditional dishes – great if you're new to the area and cuisine.
Appetizer – Croutons with veal liver, balsamic vinegar and onions – €7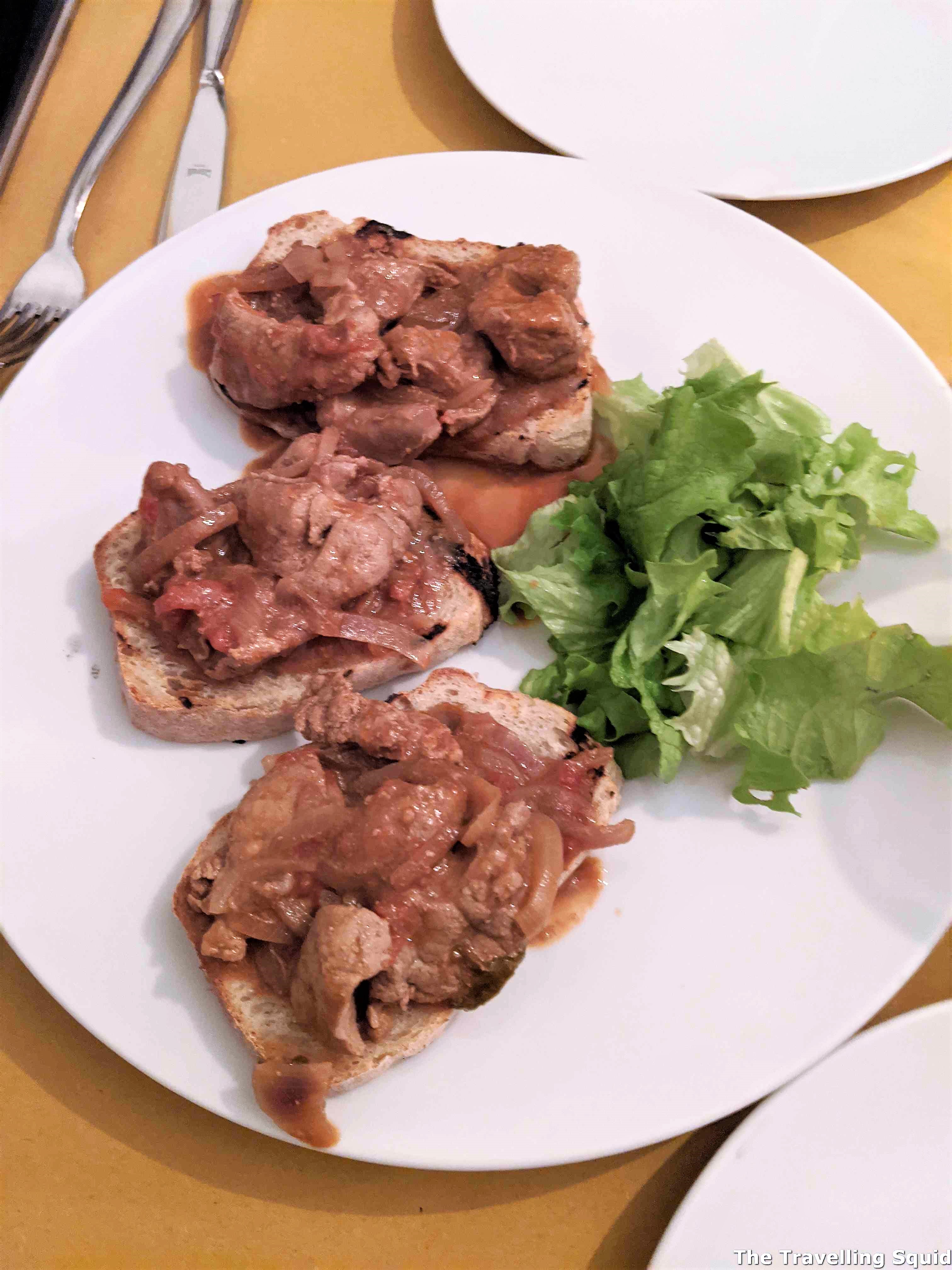 This was quite similar to the crostini we had tried in Venice, which were made of slices of bread with toppings on it. It was my first time trying veal liver and it was delicious. It wasn't too gamey and the liver went well with the basalmic vinegar and onions.
For sharing – Traditional Tuscan beef stew with Cannellini beans – €11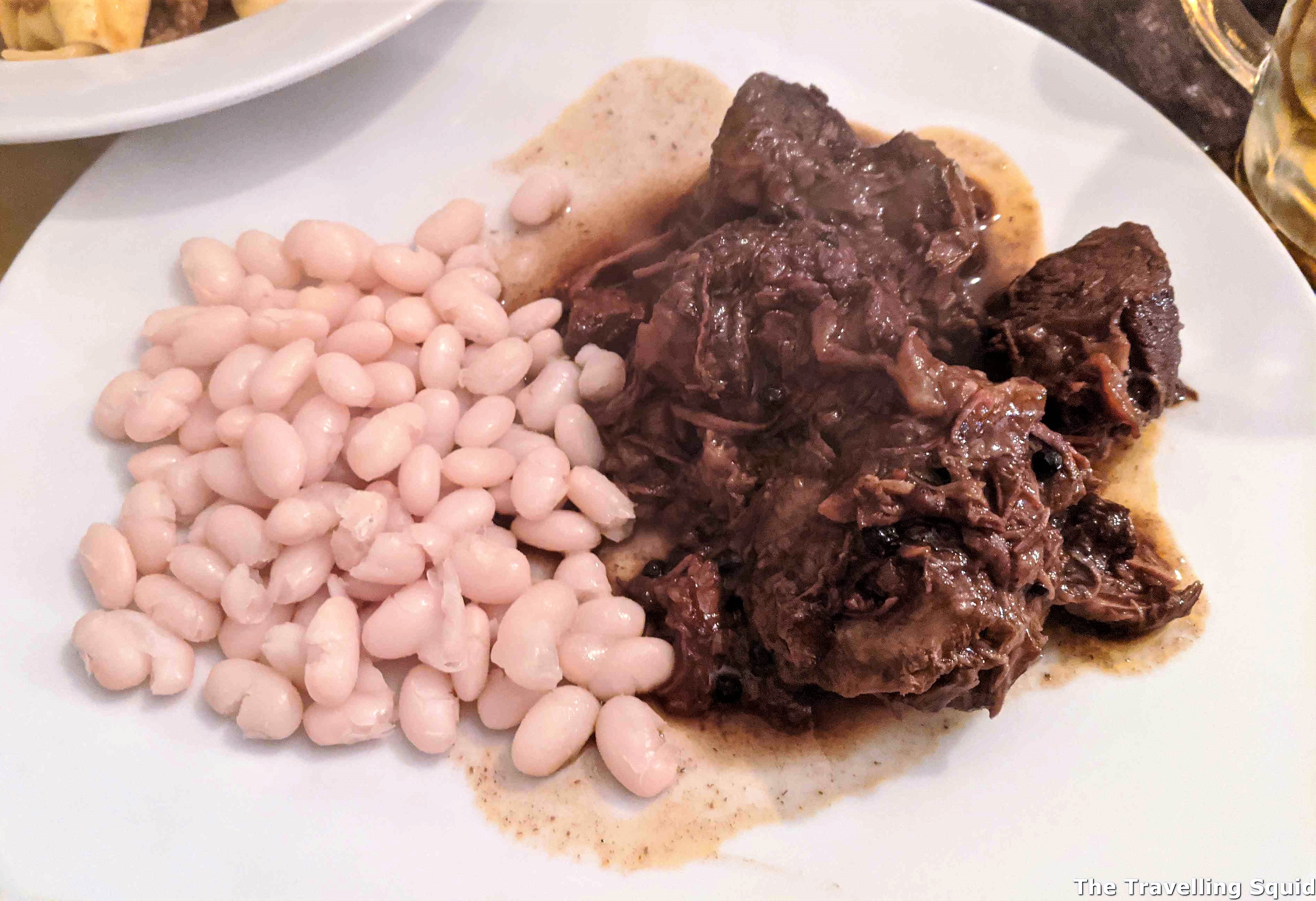 We ordered a traditional Tuscan beef stew to share – which was one of the best stews we had in Italy. The stew was extremely deep in flavour, possibly due to the amount and quality of red wine which went into it, as well as the crushed black peppercorns which were not harsh to chew on and were a nice touch. Unlike the richer fat-based beef stews that we were used to, this stew was packed with a deep, wine-based flavour.
Taglierini with artichokes and octopus – €13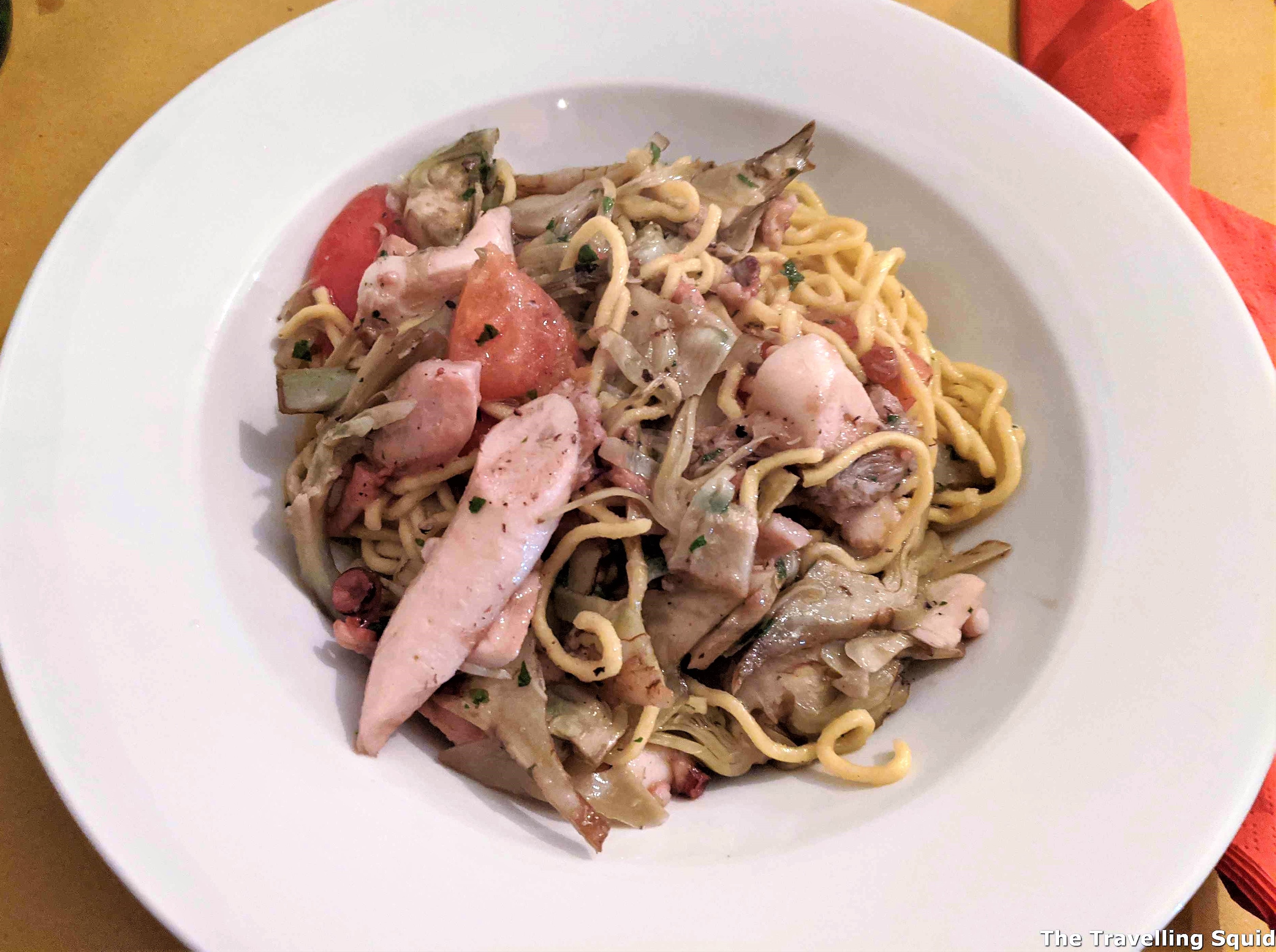 This has got to be one of my favourite pasta dishes in Italy. The Taglierini pasta looks like a familiar noodle you would get in Singapore (think mee-kia in minced meat noodles) but it's different. I would say it's slightly thicker and more al-dente. It went very well with the octopus and artichoke. The octopus was very flavourful and was not tough at all, while the artichoke gave the dish a slight acidic note which made it all very appetising. Lovely.
Pappardelle with beef gravy – €13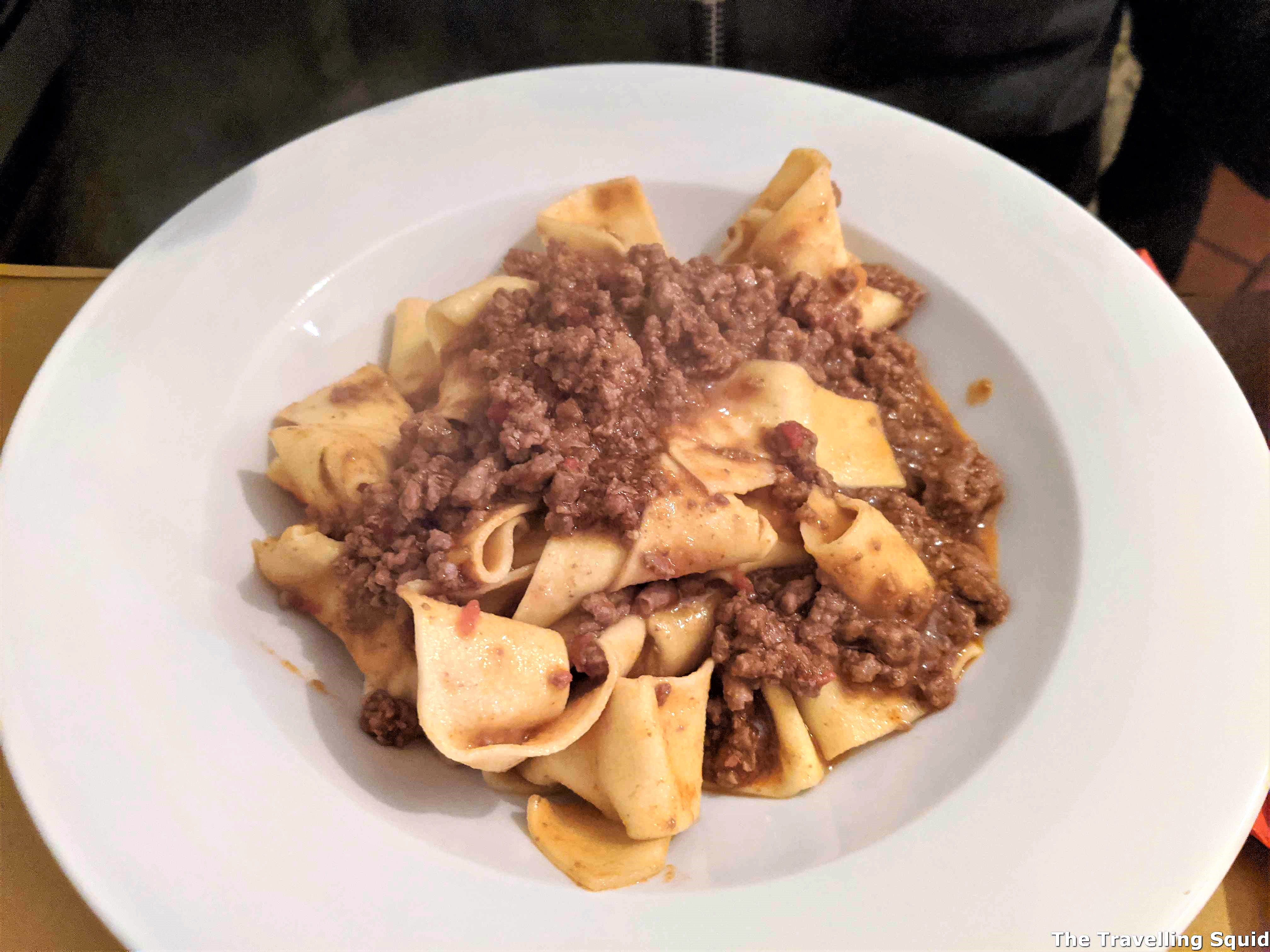 I recalled this dish to be super yummy too. The beef ragu was seasoned well and the pappardelle was al-dente.
Limoncello to end the meal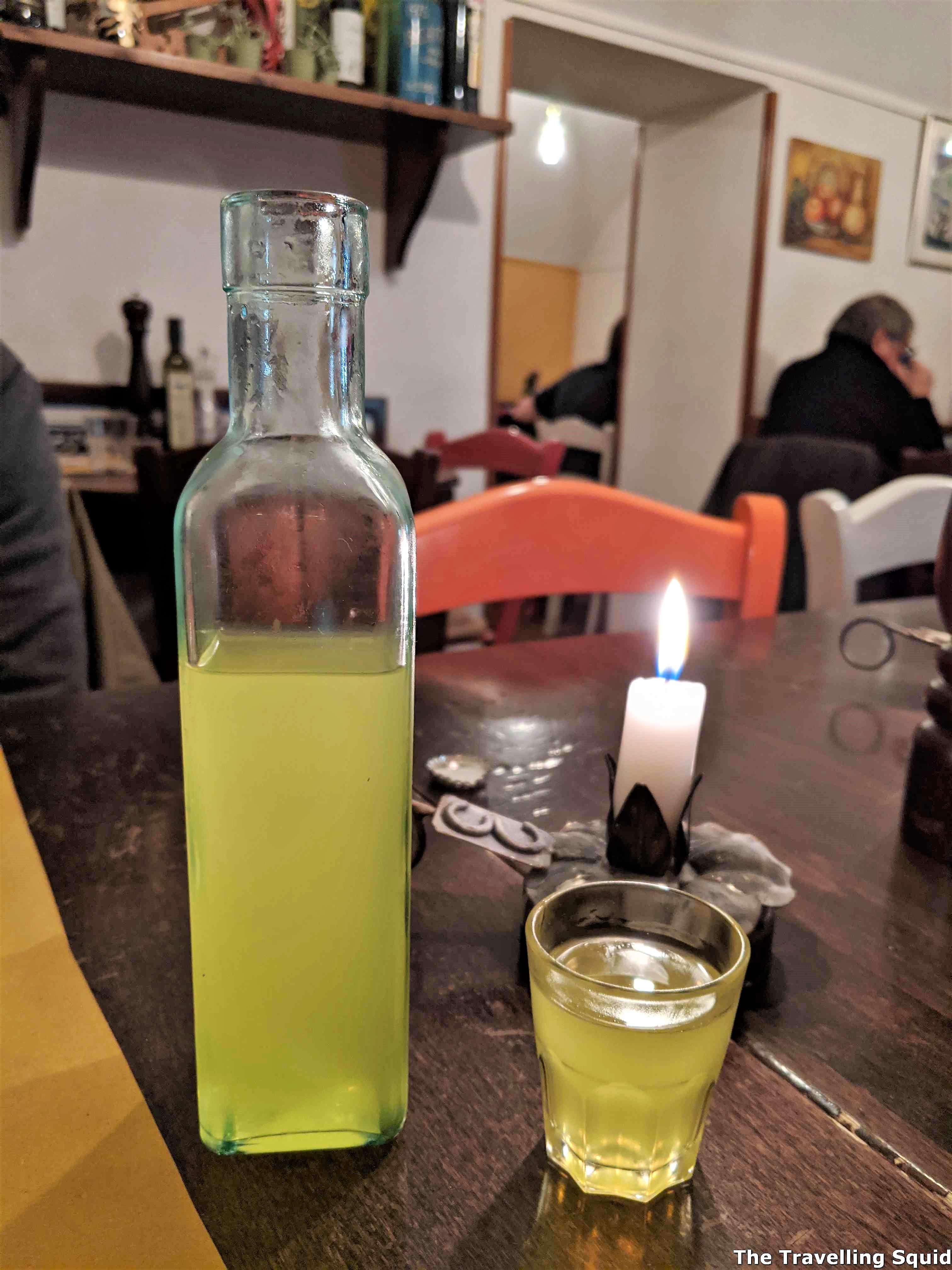 As we were leaving for Naples early the next morning, we didn't have room for a bottle of wine. But Cesarino's staff offered us some complementary Limoncello – how could we say no? (For the uninitiated, Limoncello is made with lemon zest soaked in a spirit like vodka, and is typically served as a digestif in Italy.) To be perfectly honest, it was a tad sweet for my liking, but it was still a good way to end our last meal in Florence, and in Tuscany.
The Travelling Squid's Take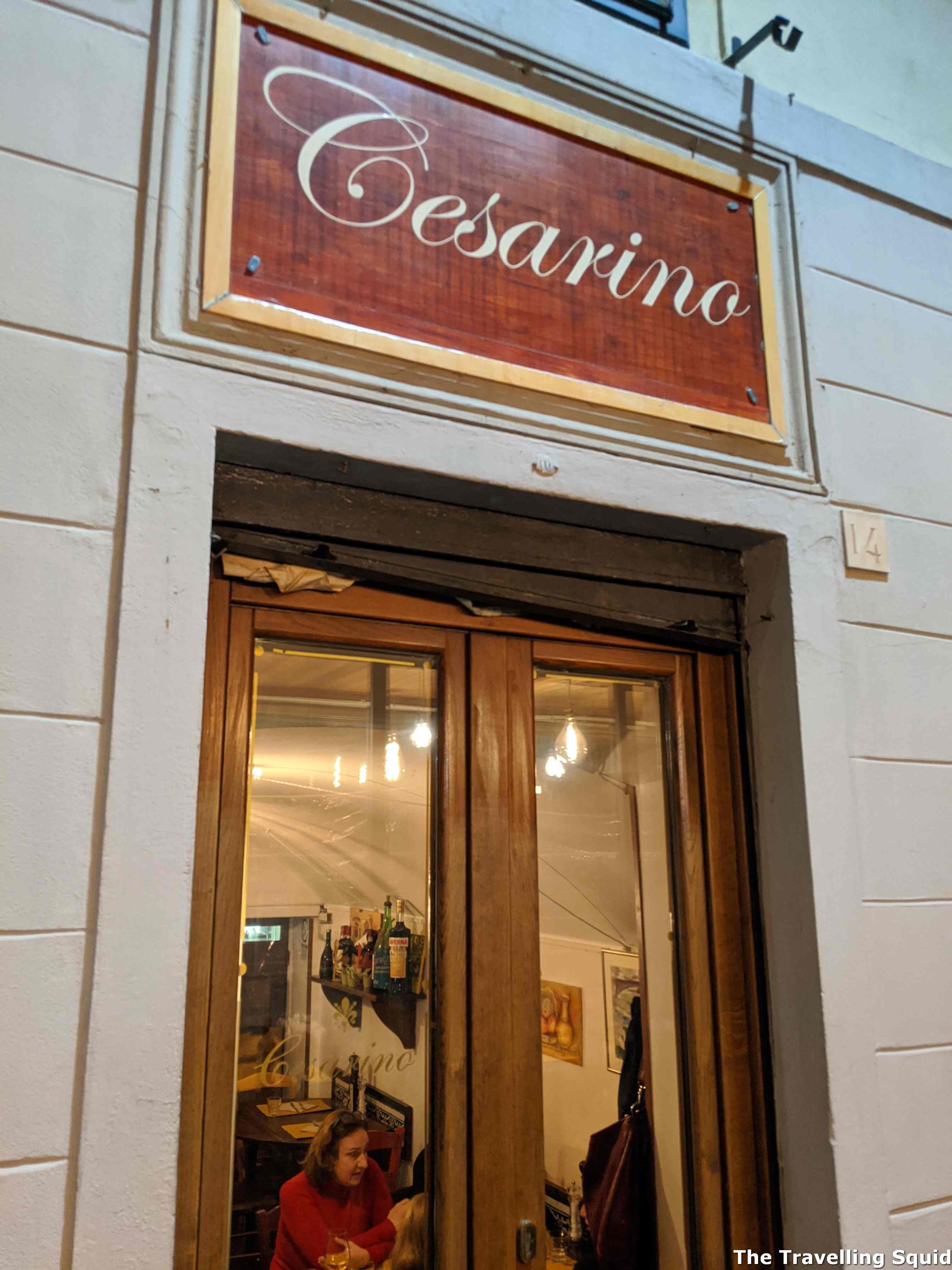 Trattoria Cesarino was a lucky find and I was glad that our last meal in Florence was this satisfying. The restaurant's decor was simple, homely and the food absolutely delicious. The bill came up to €50 per person, which was quite reasonable given the amount of food we ordered. If you're keen to try some local Tuscan fare, Trattoria Cesarino is definitely the place for you. Enjoy!
***
Dinner at Trattoria Cesarino in Florence