Recommended: Stay at B&B The Attico in Florence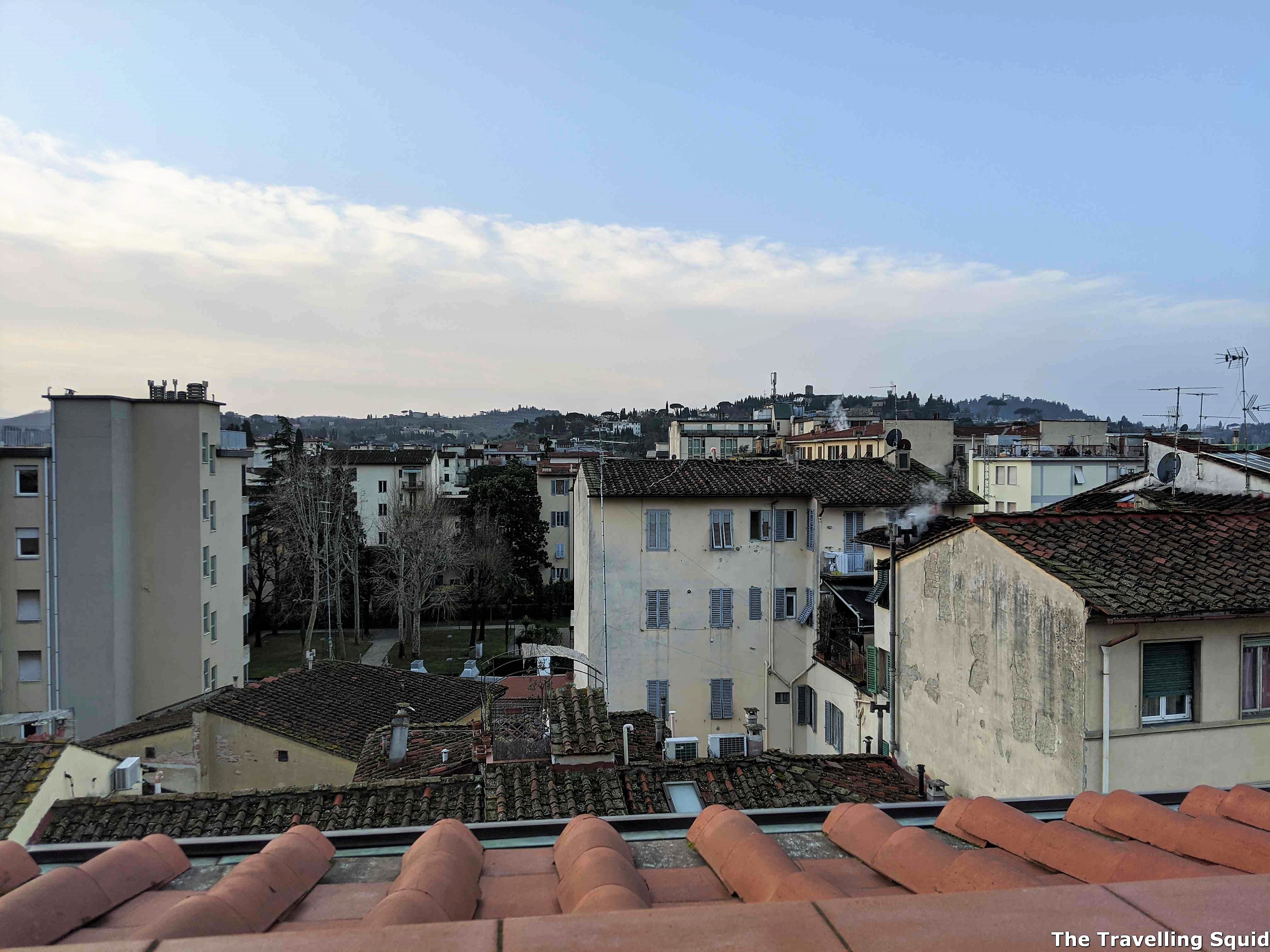 If you're planning a trip to Tuscany, I would recommend that you stay at B&B The Attico in Florence. We found the location frequented by locals despite Florence's reputation for being a touristy city. The design of the room too was thoughtfully done and we had a comfortable stay – glad we had booked the place for 4 nights.
Location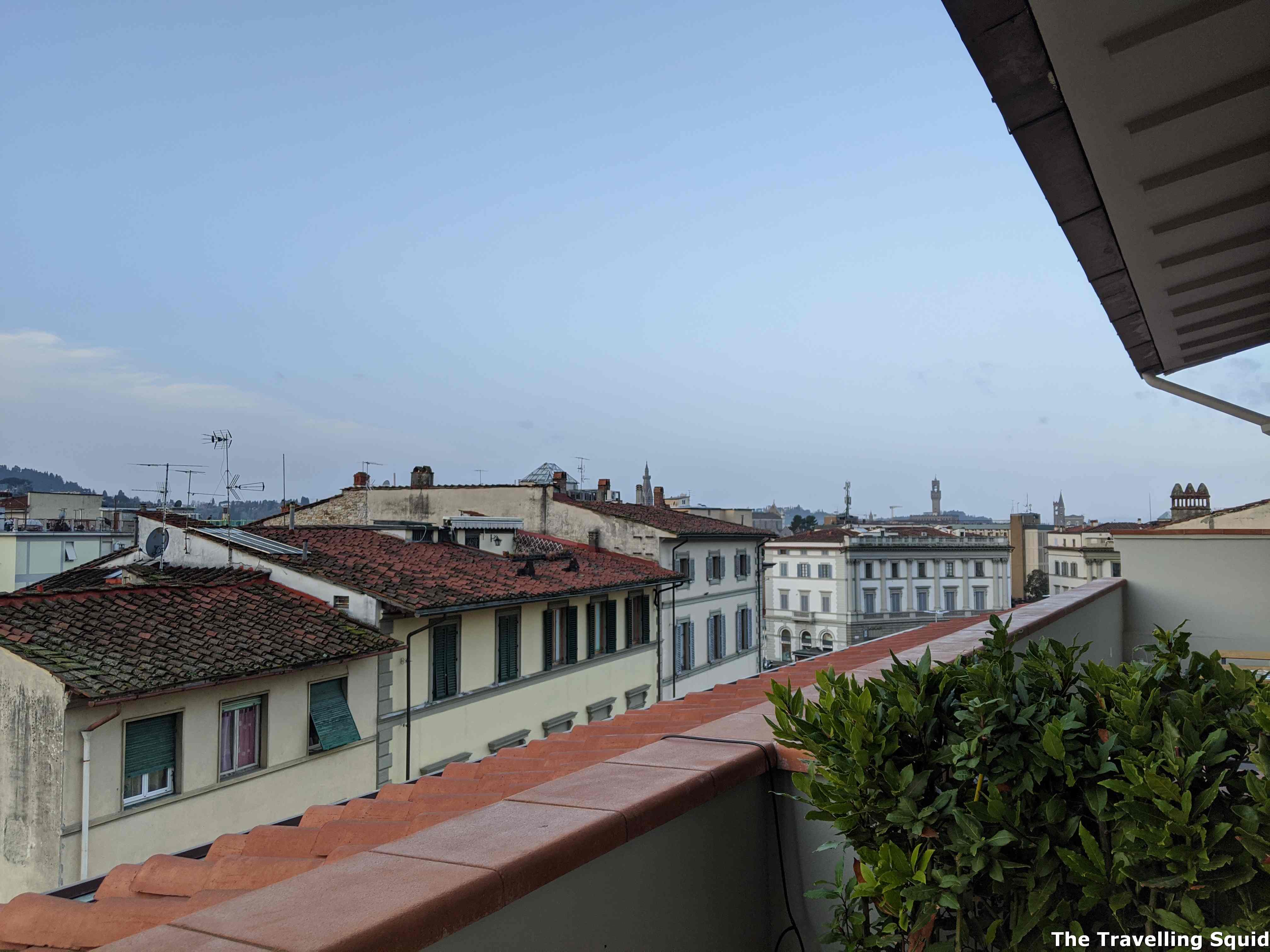 The Attico in Florence is located near Viale Gramsci, a less touristy area in Florence with local shops and bars. It's also where most locals hang out. During our stay, we had dinner at both a pizza place and local restaurant (trattoria) and both restaurants served excellent food. They were about a 10 minute walk away from our hotel. It is also a 15-minute walk from the popular tourist attraction Duomo.
Getting in
We arrived at about 7pm in the evening, after taking an Italo train from Venice to Florence. It was a pleasant train ride. As we arrived outside of work hours, the owner asked that we press the buzzer at the entrance of the apartment. He then remotely gave us access to enter the building, and access to the lift which goes up to the 5th floor. There was a situation when we were trying to enter the lift, but someone else was in the lift and we could not take the lift up to the 5th floor (we made it to the 4th and climbed one flight of stairs up). Unfortunately, the door was locked. But that was sorted after we called the owner and he let us in.
The Room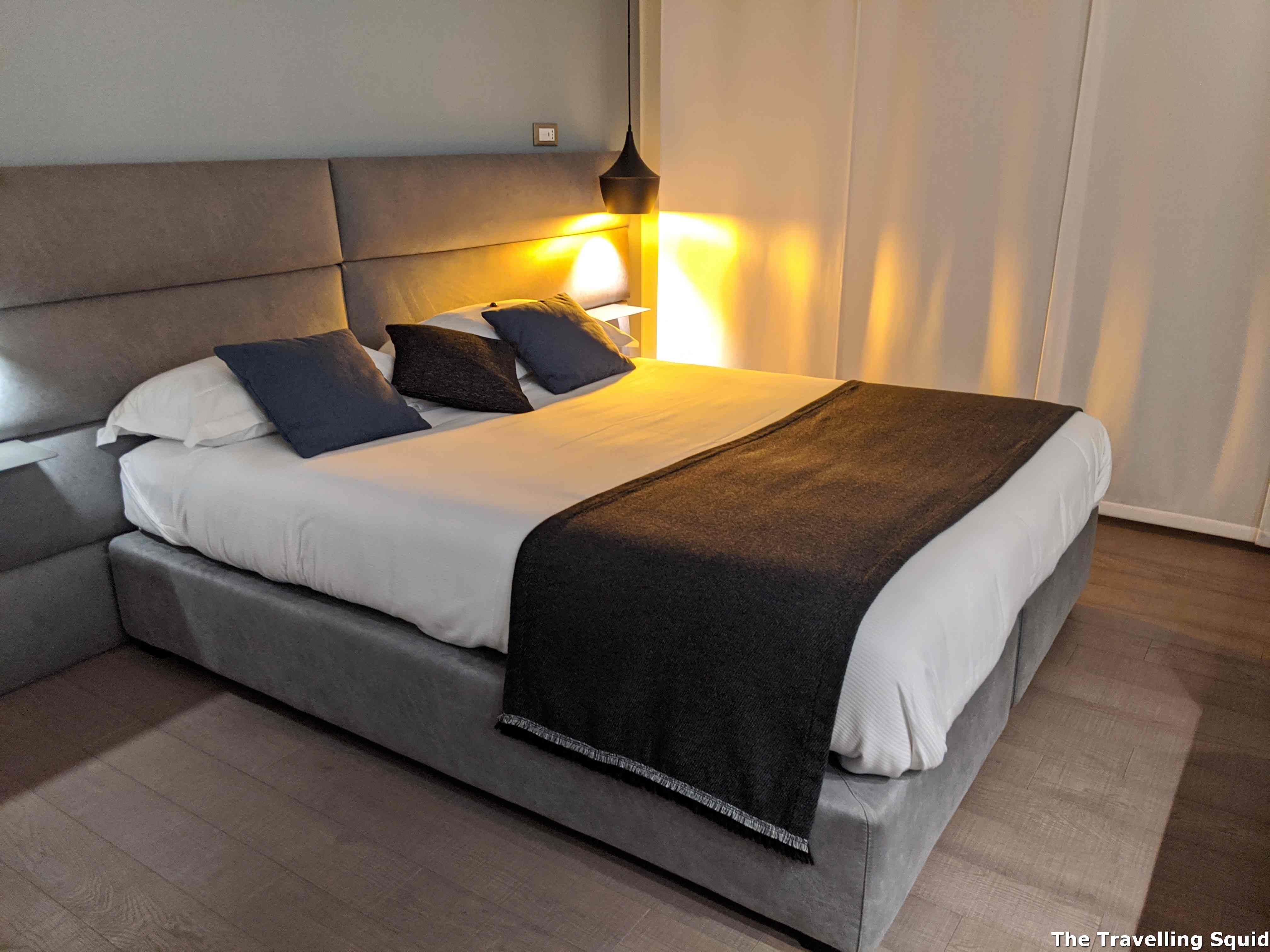 The room was small but very well-designed. It made one feel very comfortable despite not being very big. There was also a day bed – an option if you are travelling in the company of three people. The room uses minimalist wood tones. We also like the little details, like the use of lamps and lights to brighten the room. There is also a warm tower hanger in the toilet, great if you need to wash your clothes during a long trip.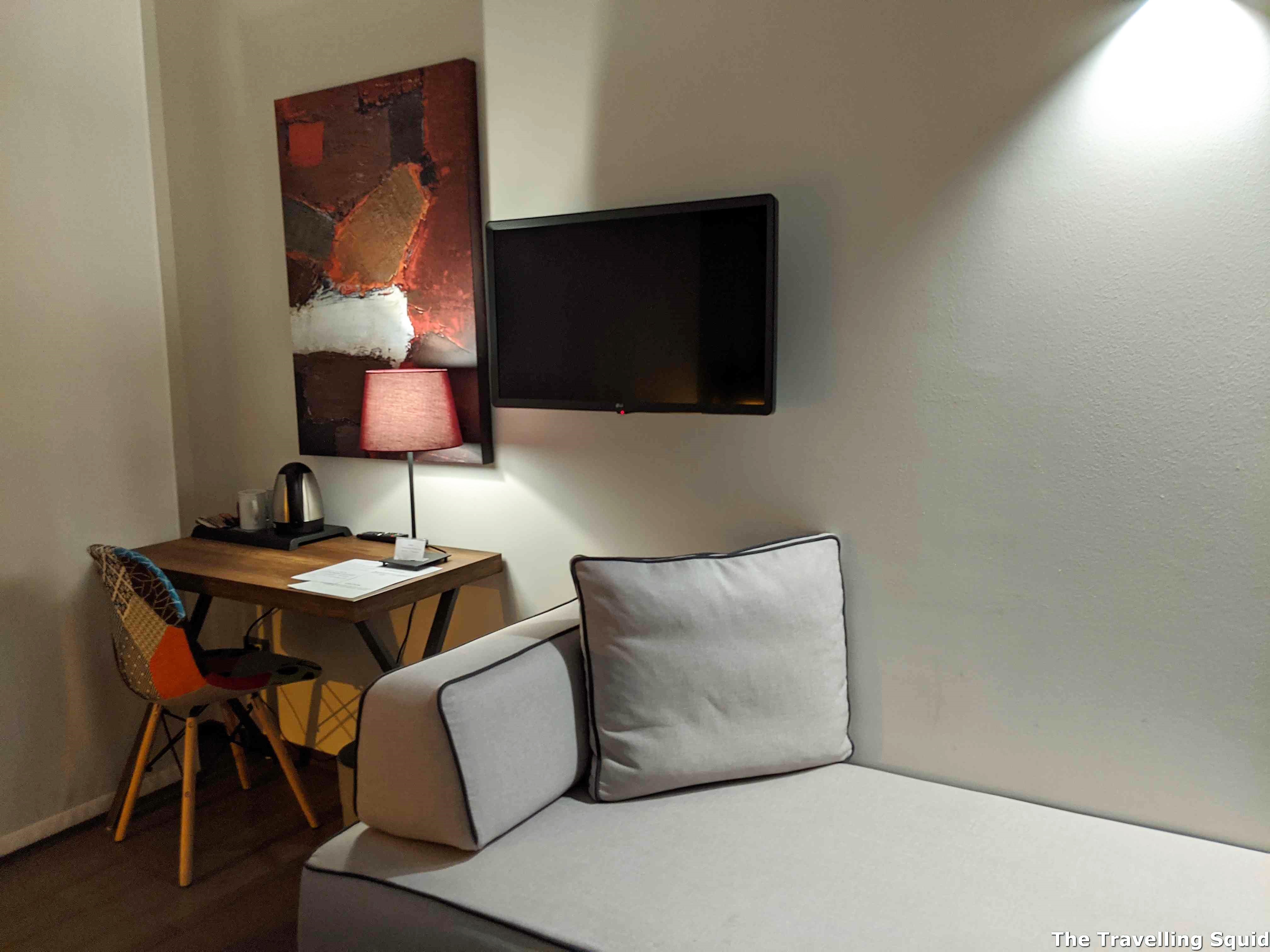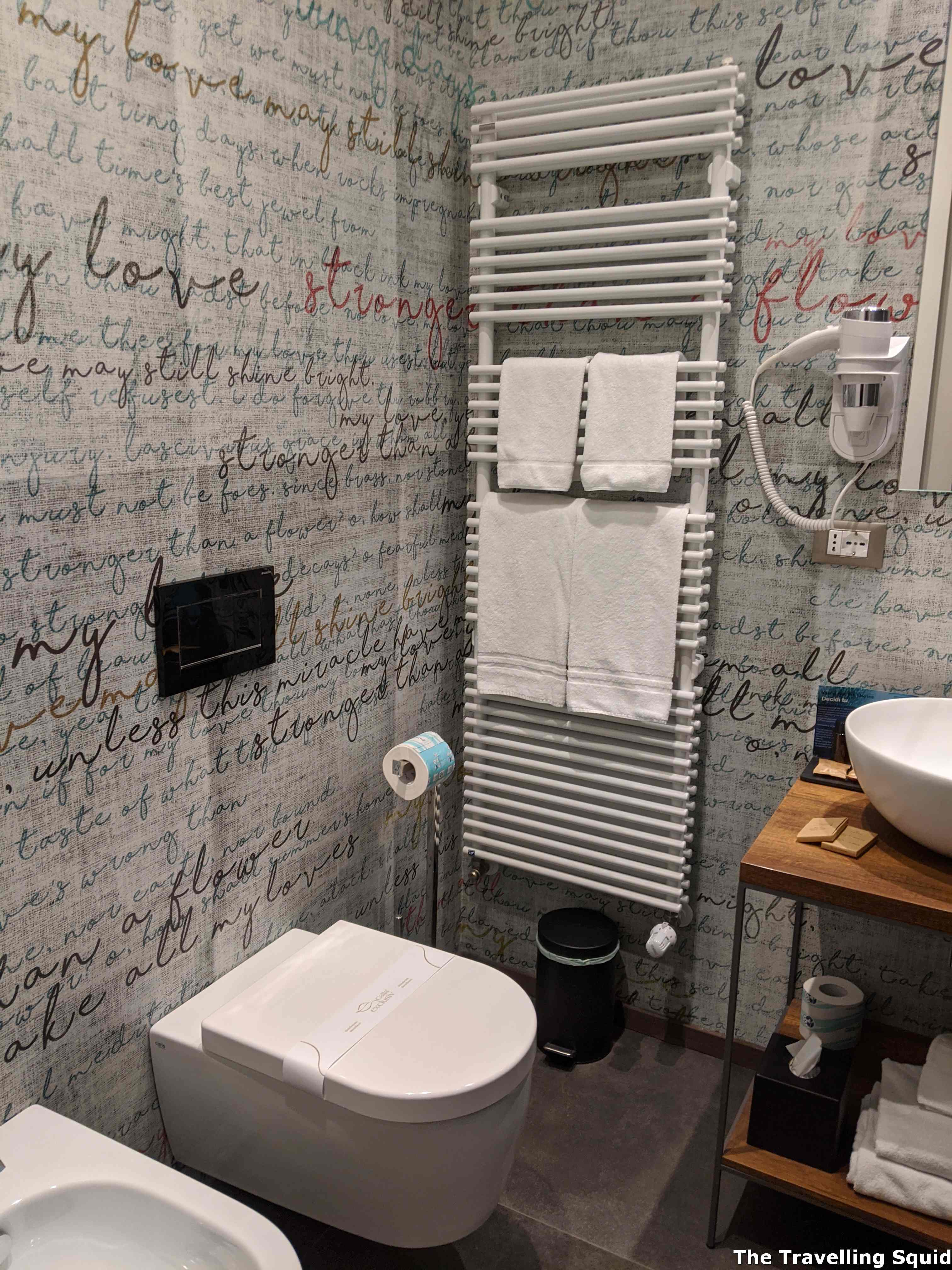 The Breakfast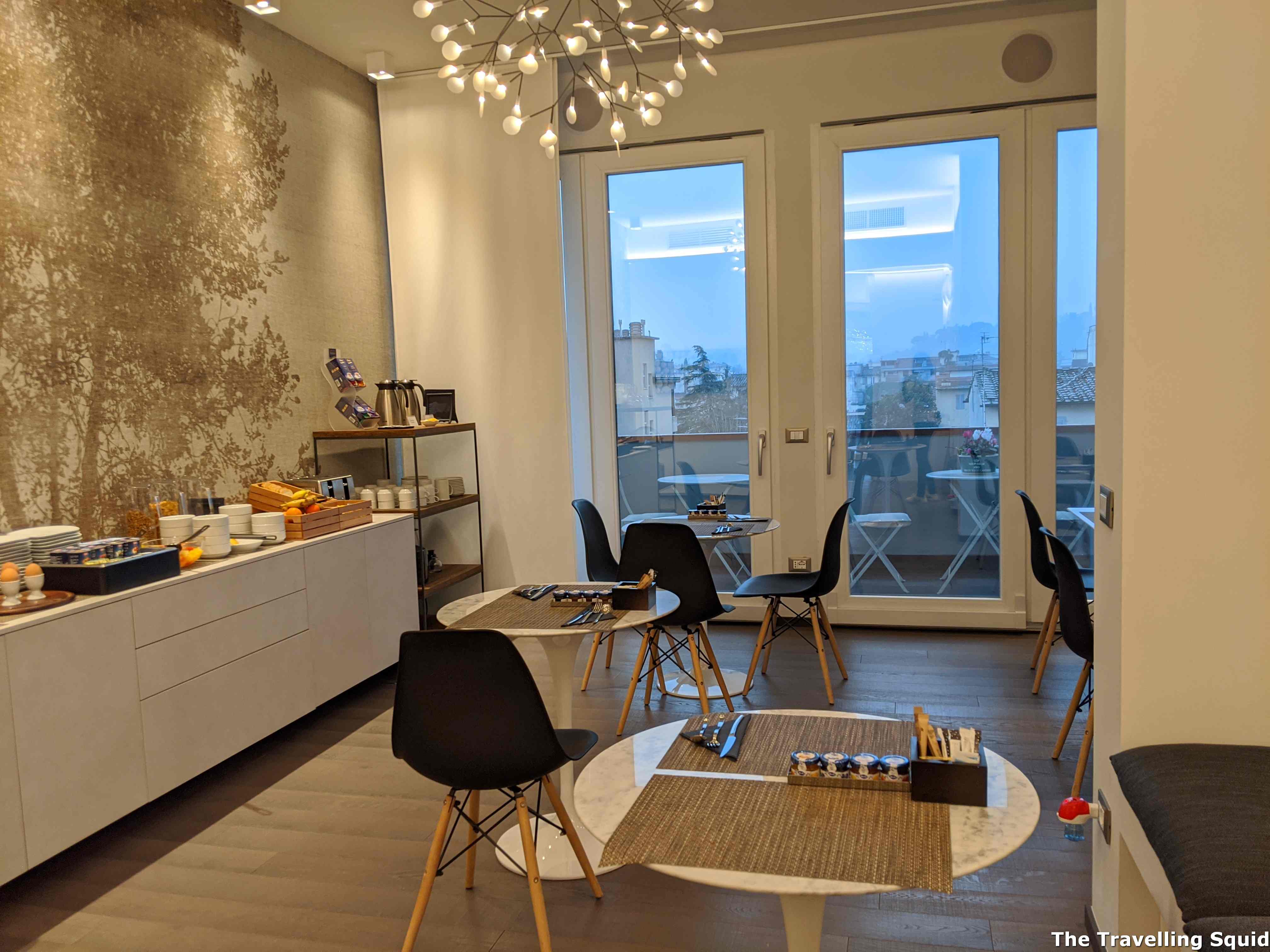 The breakfast was a simple one, with eggs, coffee, toast, ham and cheese. There was a cereal and the owner offered to make coffee for us every morning. While the selection was slightly smaller than our hotel in Venice, we did enjoy the breakfast experience as there was lounge music and a good view from the rooftops.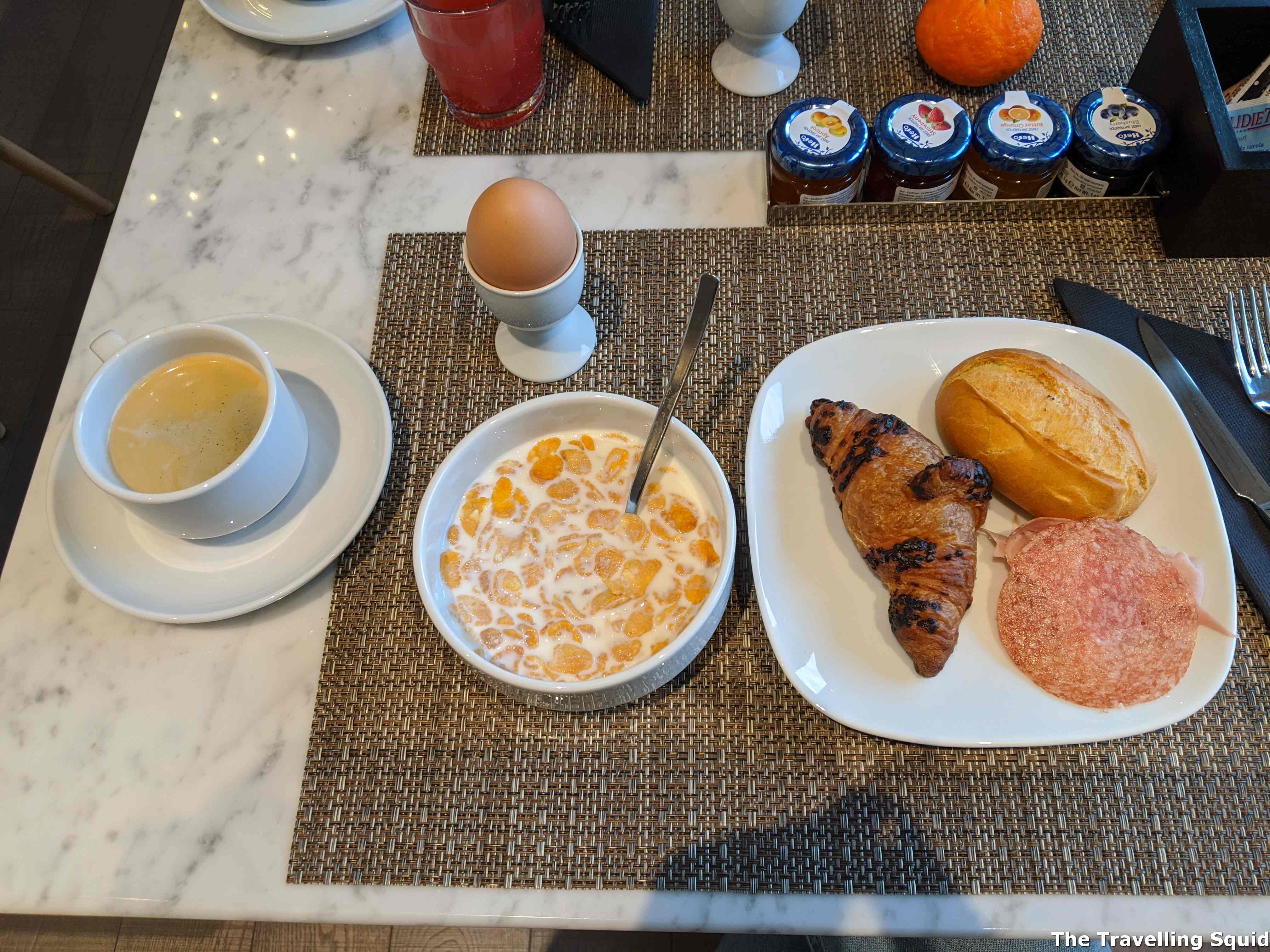 The Travelling Squid's Take
Florence was an easy city to explore and it felt good to have a nice hotel to return to every night. It was great to know that there were several good restaurants and bars just a short walk from our hotel. We will definitely return to this B&B should we visit Florence again.
***
Stay at B&B The Attico in Florence
Address: Via Vincenzo Gioberti, 78N, 50121 Firenze FI, Italy
Phone: +39 339 628 0585