Five eateries to visit near Orchard Shaw Centre for all budgets
I used to avoid eating at Orchard because I thought the location was rather commercialized. However, during a recent staycation, S and I found that Orchard had actually a lot more to offer. Just between Shaw Centre and Pacific Plaza were a line of restaurants by the Les Amis group. The eateries we tried were pretty good – they were Mui Kee which sells Cantonese-style congee and noodles, Bistro Du Vin, a French bistro, and Aoki, a Japanese sushi restaurant. Just opposite that row of restaurants, there is Kam's Roast at Pacific Plaza which does really good roasted meats. If you're looking to have authentic Shoyu ramen, Sanpoutei at B1 of Shaw House offers a really flavourful broth. Here are five eateries to visit near Orchard Shaw Centre for all budgets.
Five eateries to visit near Orchard Shaw Centre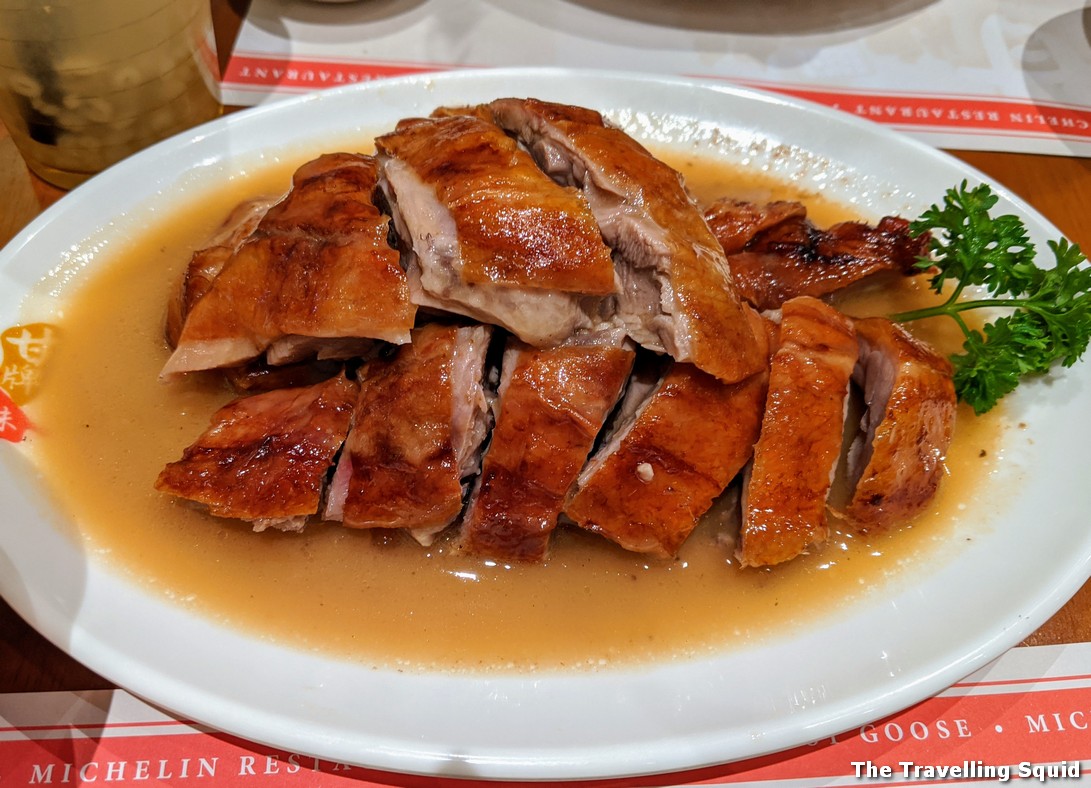 1. Kam's Roast (~$25/pax – best value!)
I'm a big fan of Cantonese-style roasted meats and Kam's Roast's roasted duck was one of the best I've had in Singapore. I typically avoid having the skin of such meats, but at Kam's Roast, to not eat the duck skin is a travesty. The roasted pork belly (烧肉) was very well done too. The skin was crisp and the texture of the meat and fat was balanced – simply perfect. You can have the roasted meats with rice or noodles. The noodles were similar to our local mee kia, but finer – the kind you would see in Cantonese wonton mee soup. I ordered the soya sauce chicken noodles, which was tasty, but of all the offerings, their roasted duck and pork belly really shined through.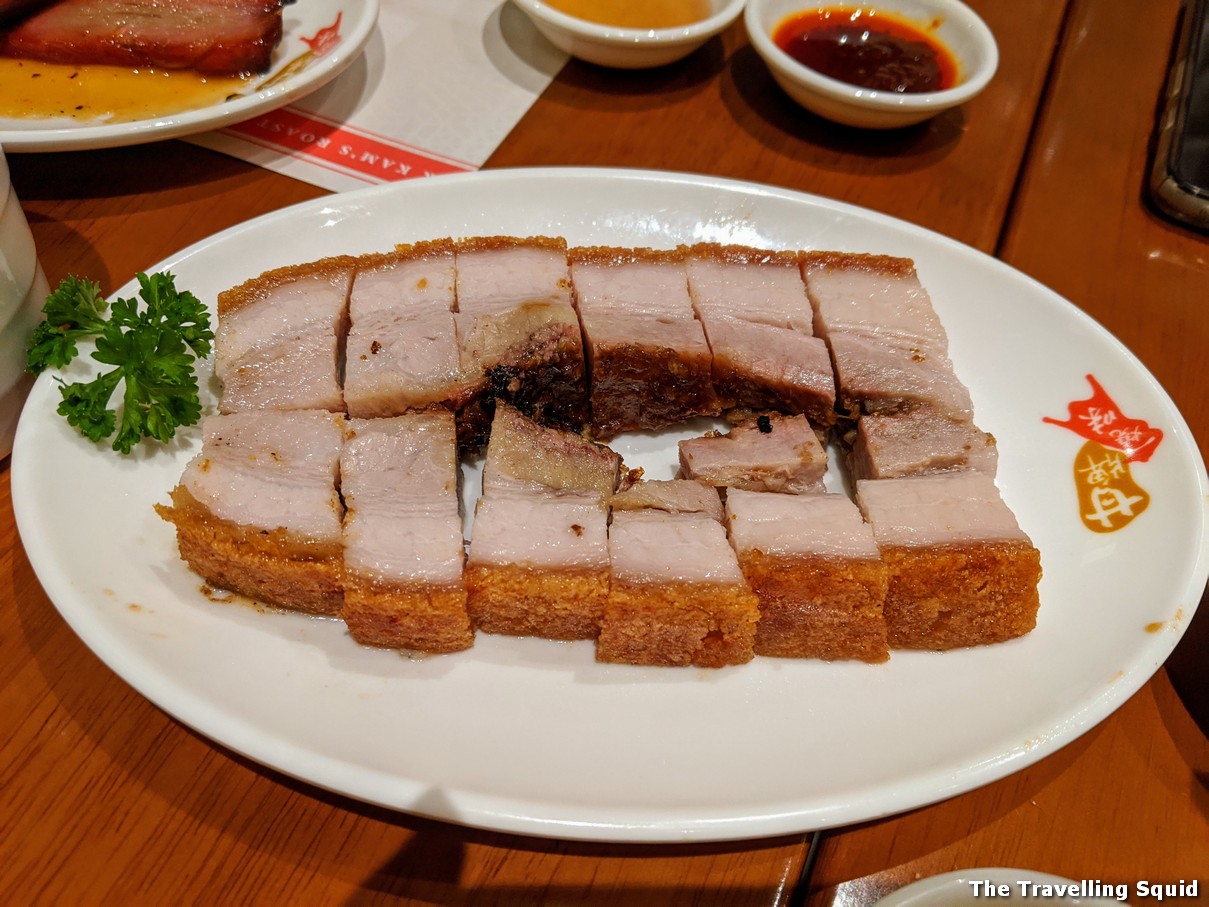 The food was of good value – we paid about SGD100 for 4 pax, with each of us ordering a main as well as a plate of quarter duck and roasted pork to share. The pu'er tea acted as a good balance to the greasy food. Highly recommended. Make a reservation before going! If it's full, fret not – there's another outlet at Jewel @ Changi Airport.
2. Mui Kee Congee (~$15/pax)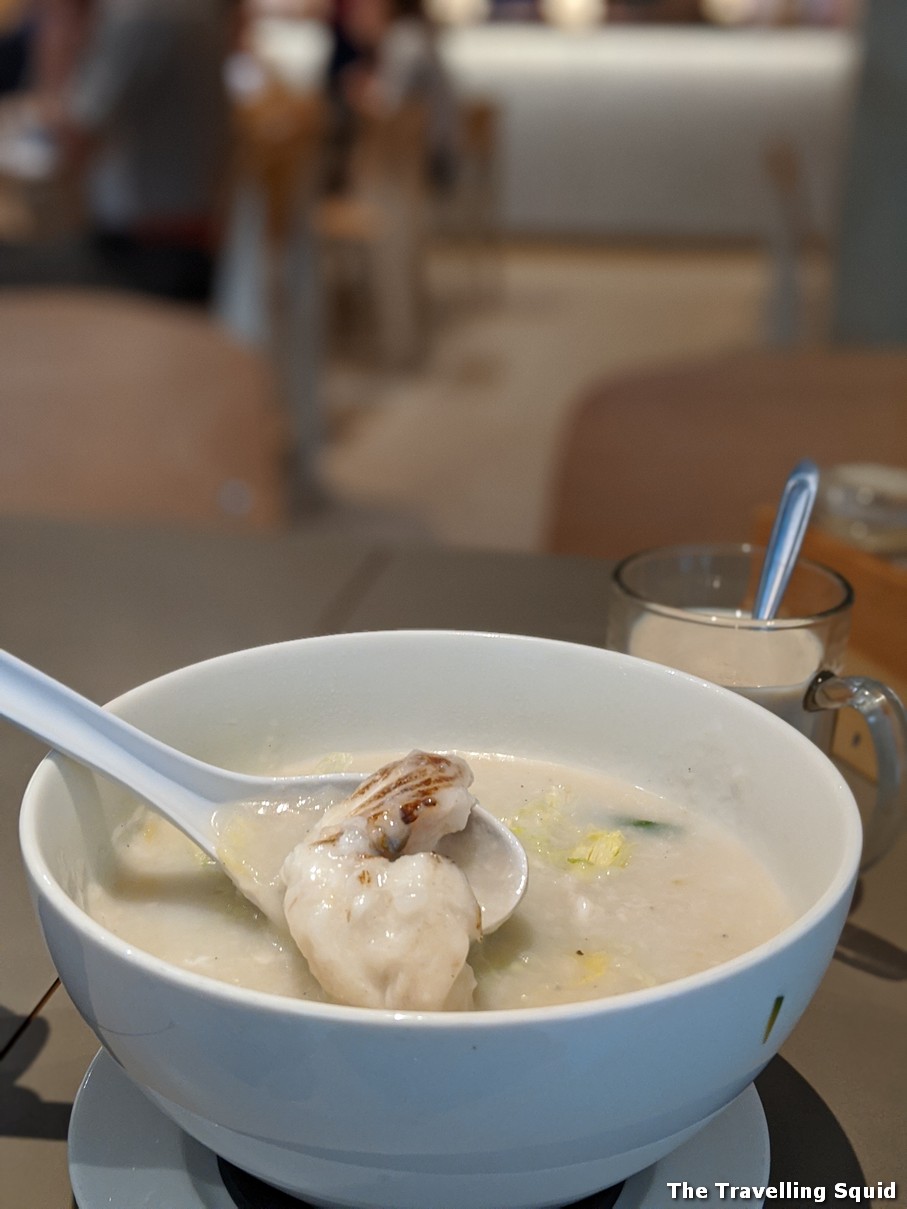 Mui Kee first caught my eye because of the mahjong tiles that lined the walls of its counter. Apart from this quirky decoration, Mui Kee has its roots in traditional Cantonese-style congee. The specialty of Mui Kee is parrot fish porridge, which is pretty interesting. It was my first time having parrot fish and it seems to be a rather blue-ish coloured fish – which is no wonder why I detected light blue bones in my congee. As for the style of cooking, the fish is first fried and then placed into the congee, giving the congee a 'wok hey' flavour, which was a pretty interesting taste.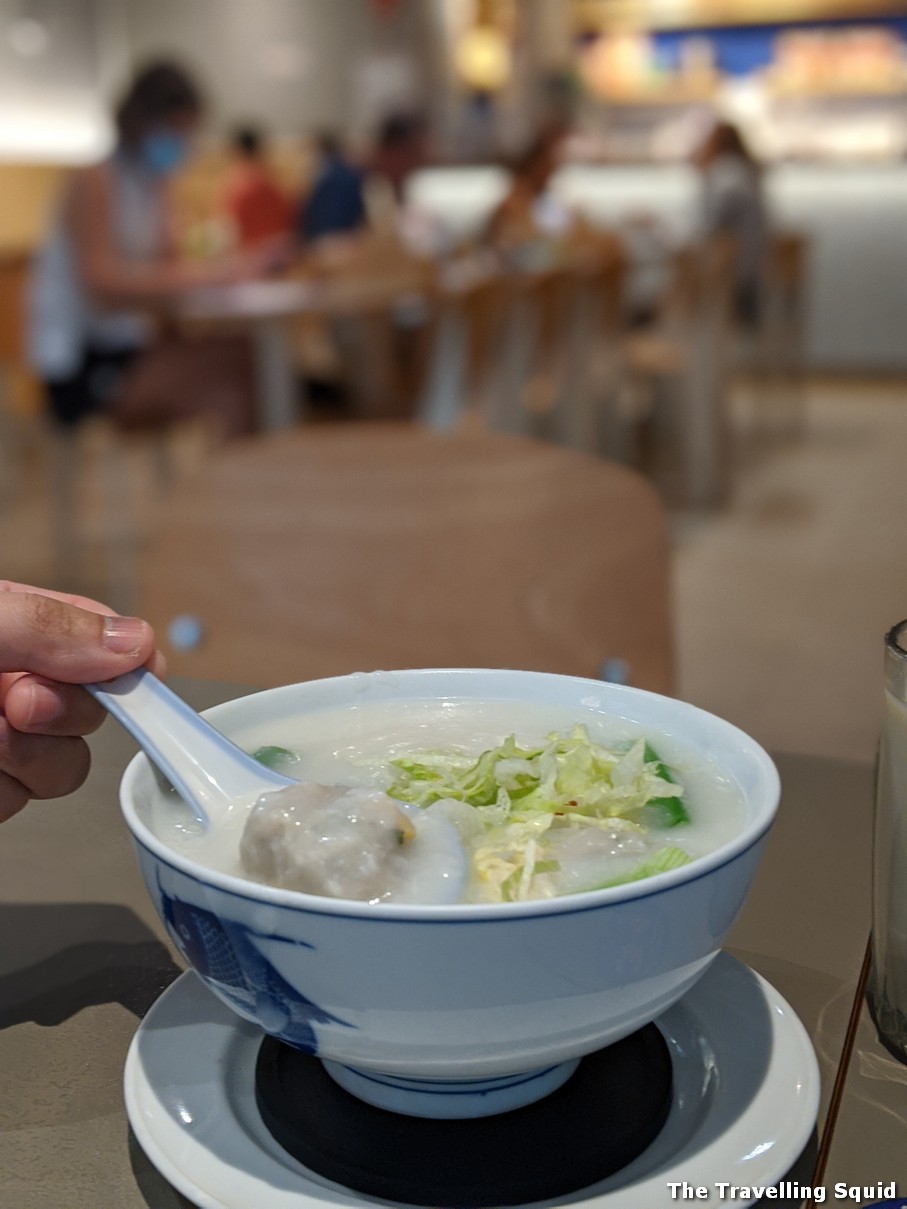 Mui Kee also does the traditional dace 鲮鱼 (a kind of fish) ball congee which S said was pretty authentic and similar to the congee he tried in Hong Kong. The dace fishball was pretty chewy and went very well with the creamy texture of the congee. We also tried their soybean milk, which tasted quite homemade too.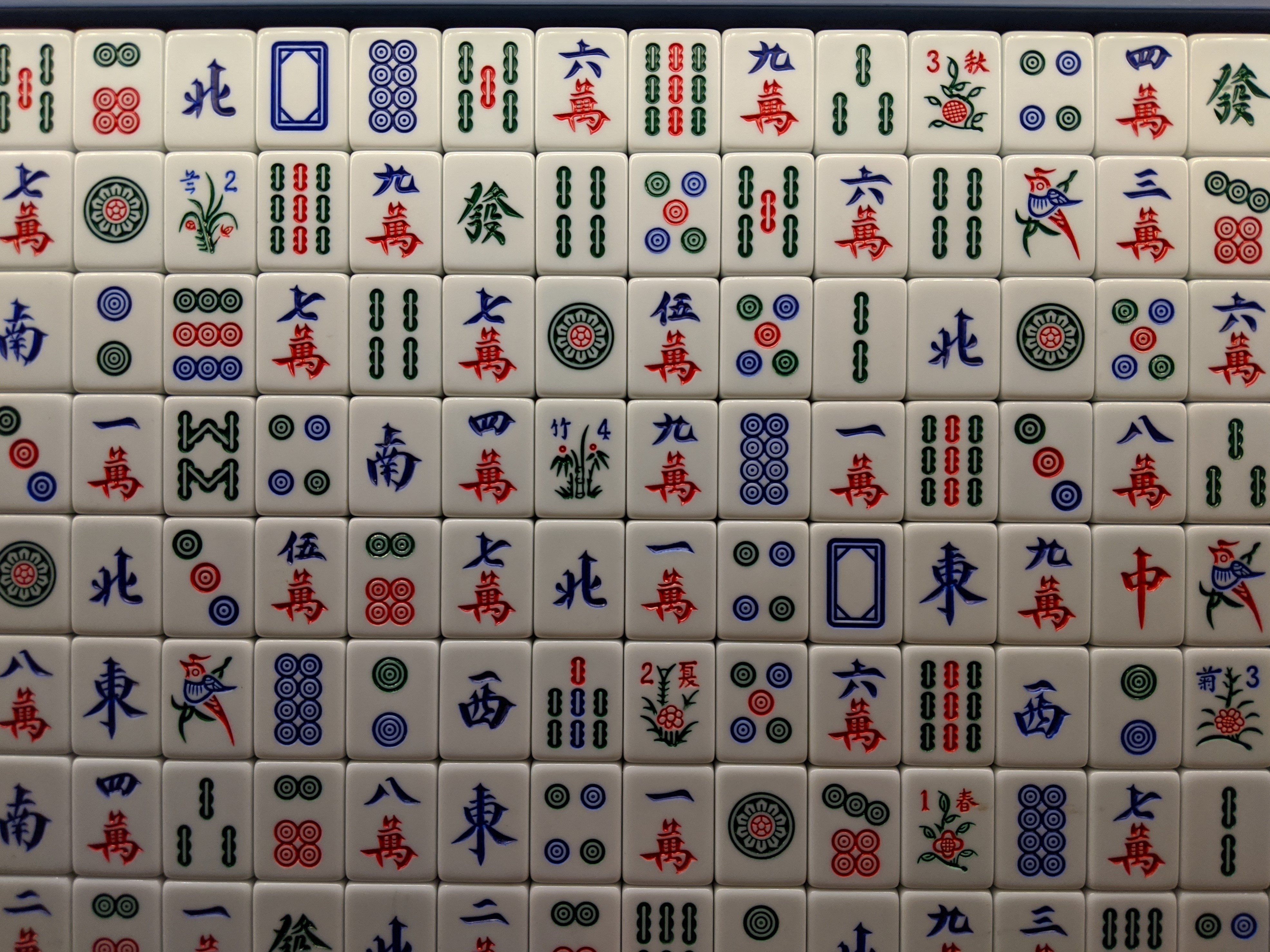 3. Sanpoutei (~$20/ pax)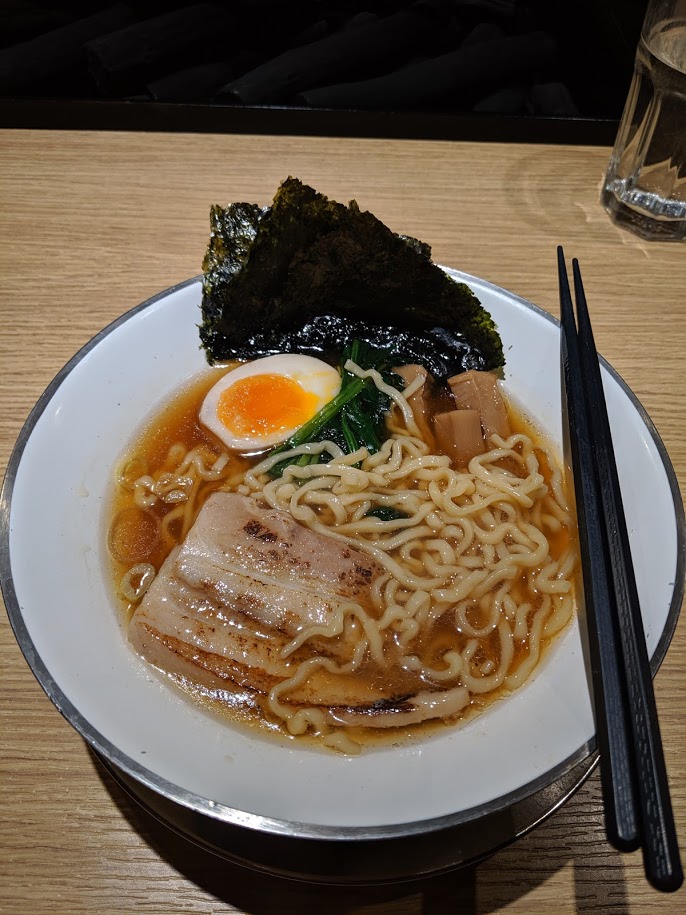 We have been visiting Sanpoutei for many years and it never fails to deliver. Sanpoutei is from Niigata in central Japan and opened in Singapore in 2014. The shoyu broth is excellent (though some would say on the salty side). I enjoyed the way the noodles balanced well with the broth, bamboo shoots, egg and char siew. It's very good ramen. It was also after S tried making his own shoyu ramen that I realised that it takes a lot of effort to make a good broth and get the balance of flavours right. Compared to its tonkatsu cousin, shoyu ramen takes a lot more time and effort to make due to the need to make the dashi, tare and flavoured oil separately and combine them together.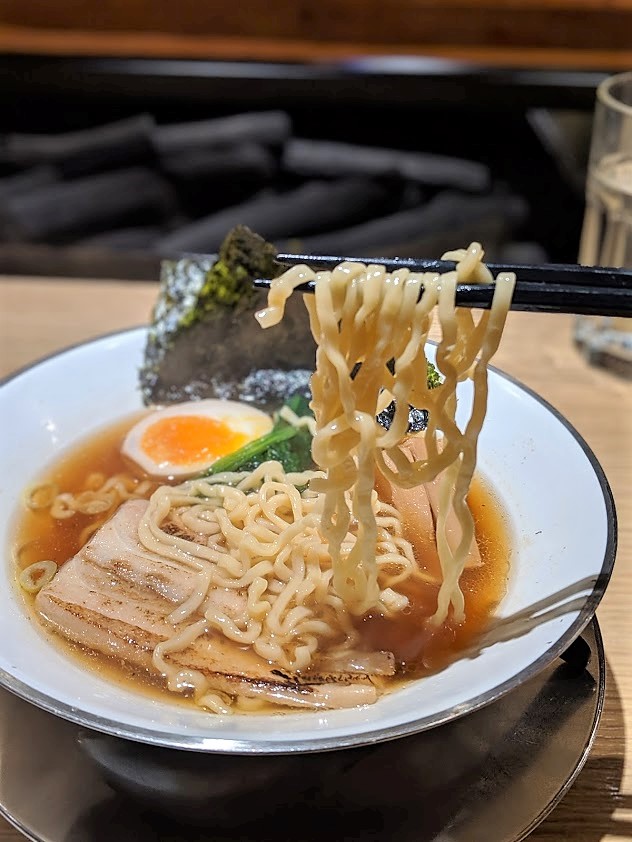 4. Bistro Du Vin ($25-$40++ for a main)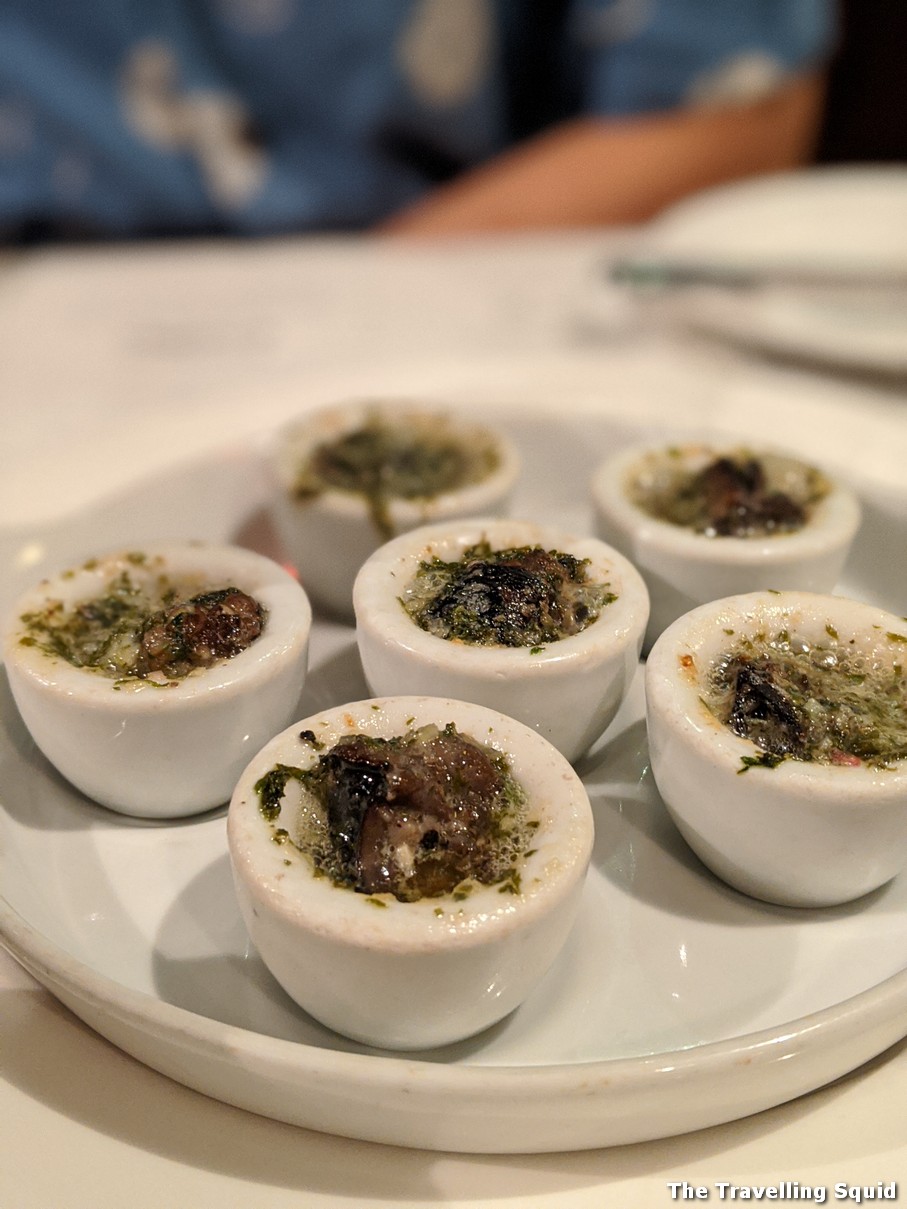 If you think French food is about delicate, small portions, Bistro Du Vin is the opposite of that. This restaurant resembles a traditional French bistro, where the portions are generous and the flavours are hearty. What I like about this place is its casual setting and you get very wholesome French food for a reasonable price. We had the escargots as part of the starter and I had Coq au Vin – which refers to chicken in red wine sauce and mashed potatoes. That was pretty tasty. S had the lamb and we shared a ratatouille, a French vegetable stew which was pretty good. Recommended if you're looking to try authentic French bistro food.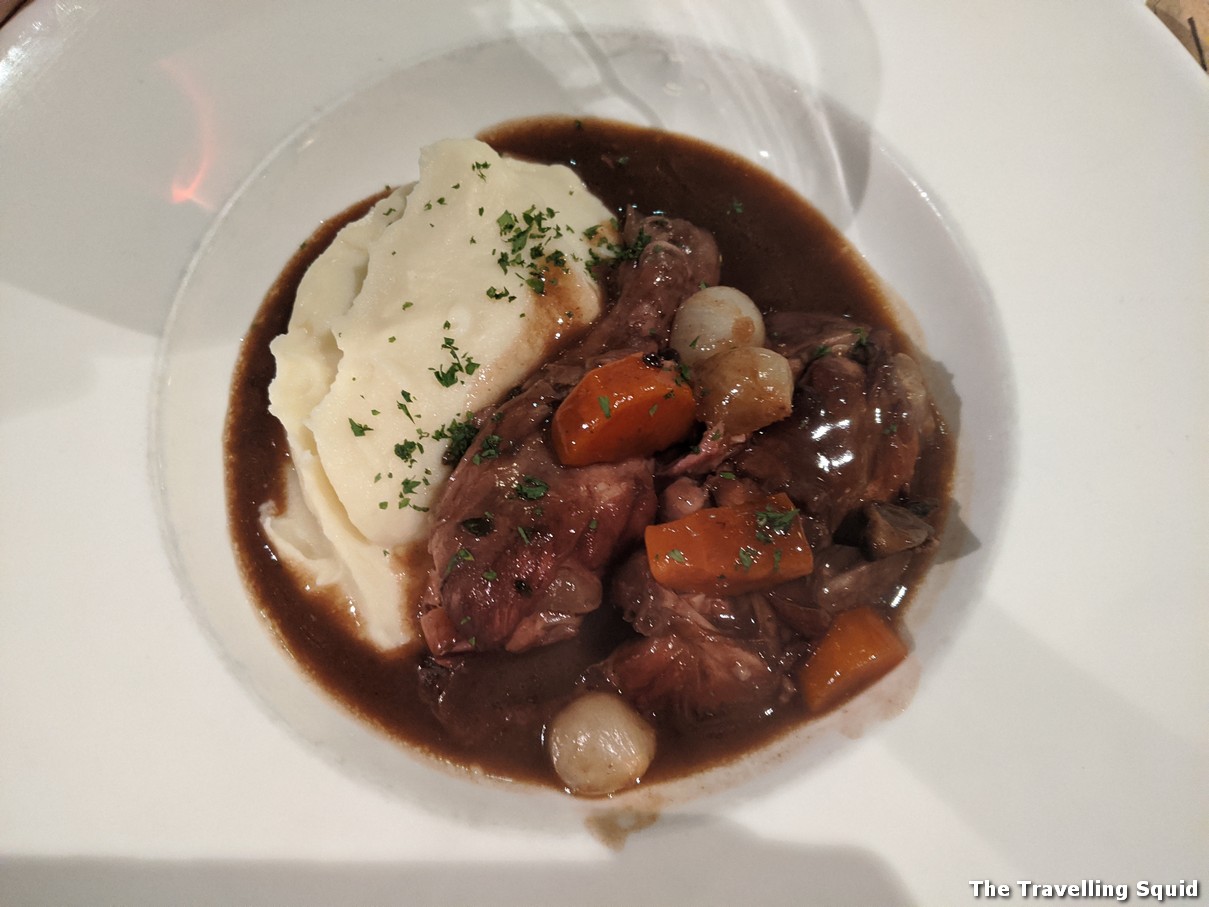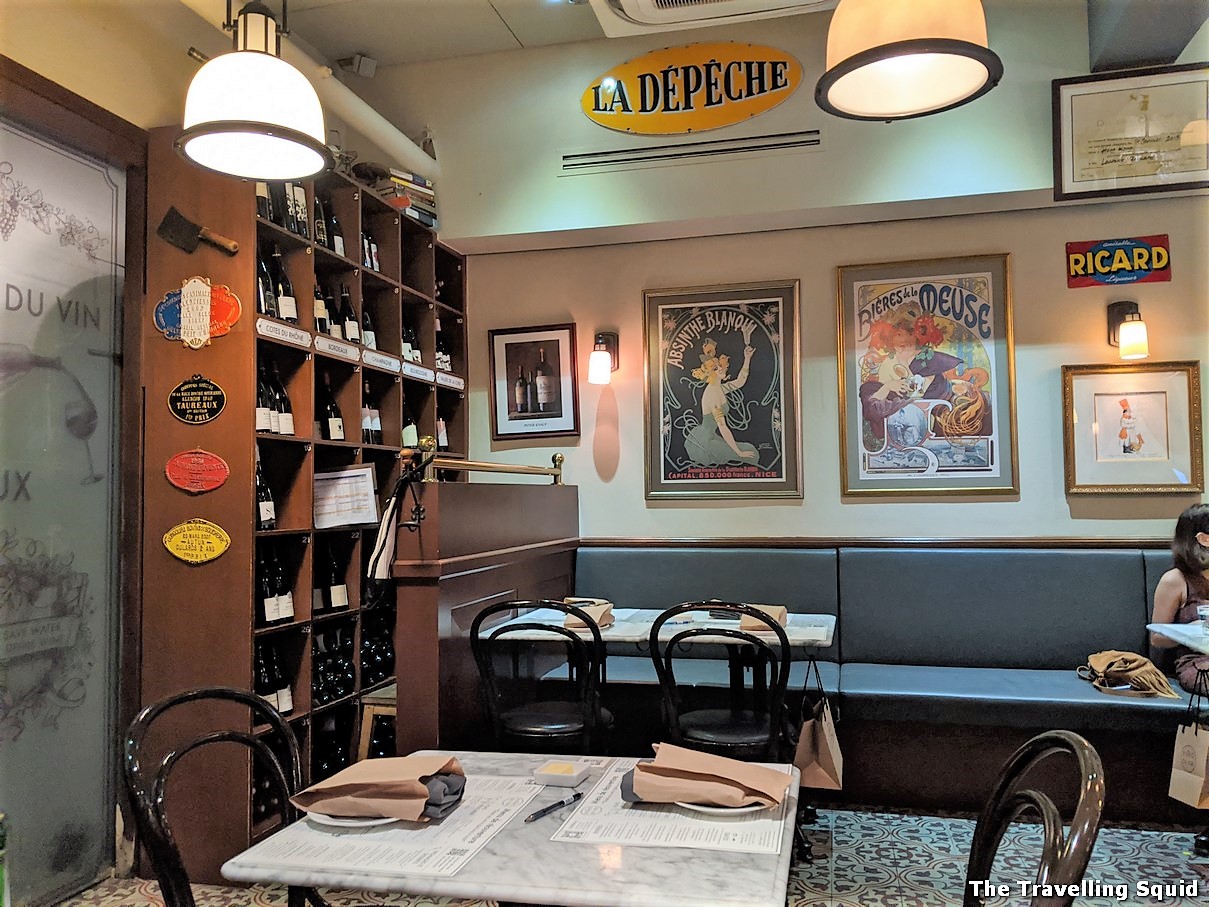 5. Aoki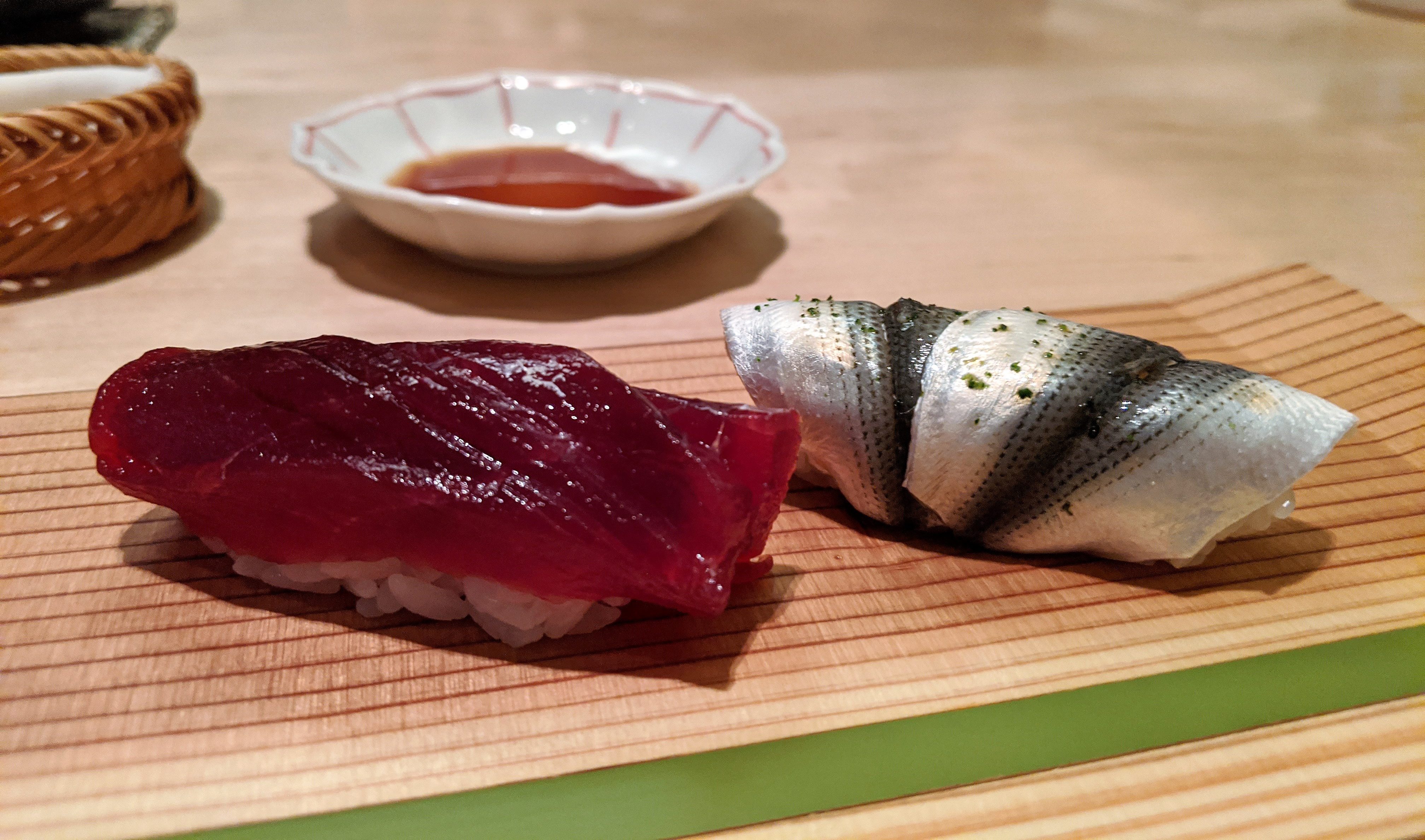 If you're on the lookout for good omakase in Singapore, Aoki is one option. We visited Aoki at the recommendation of a friend – I've got to say their omakase portion is probably the most generous. We opted for the omakase nigiri sushi set – there were about 16 nigiri sushis served along with a negitoro-roll sushi, miso soup and tamago.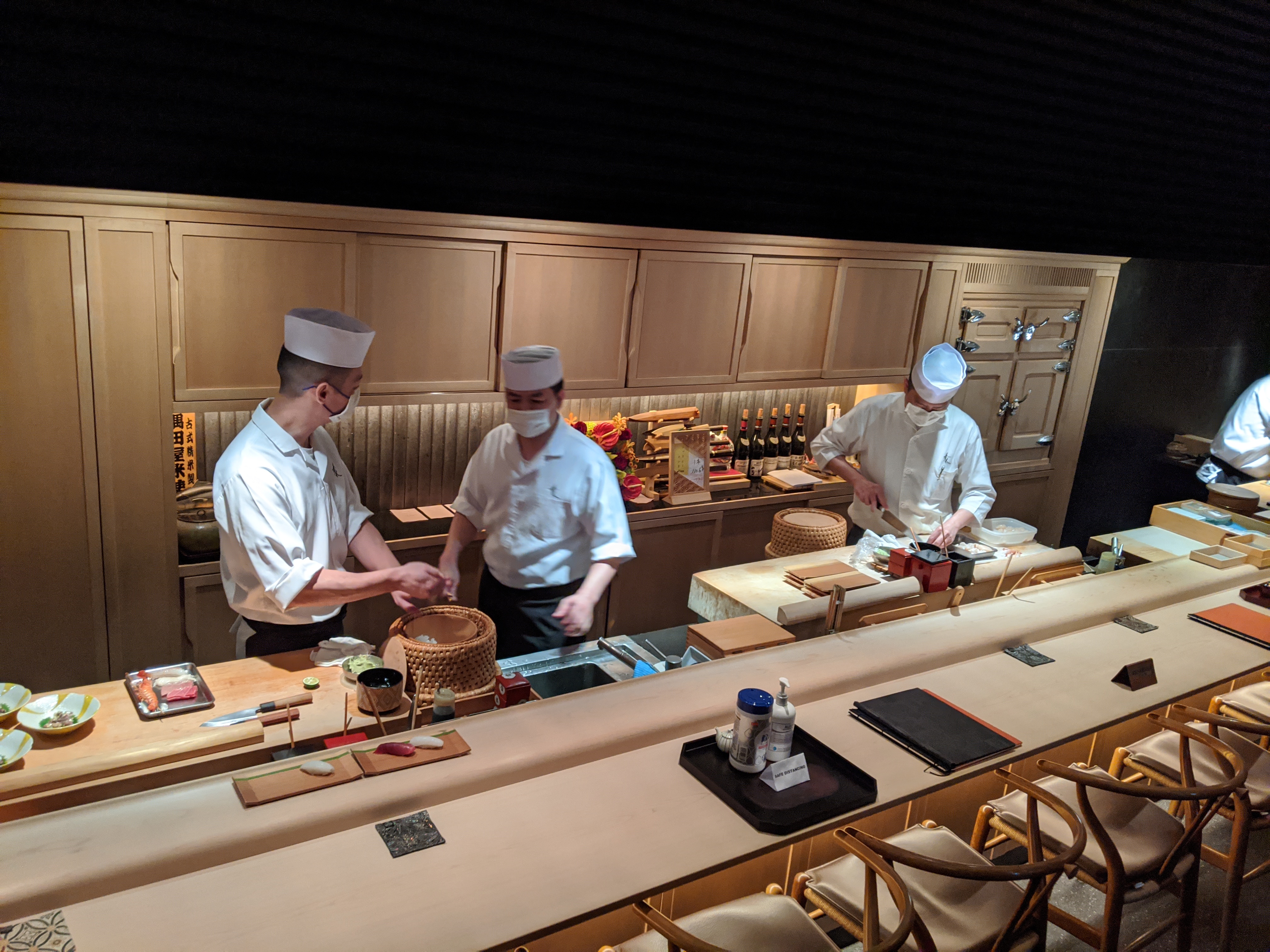 I enjoyed the ambience of the place – although we did not have counter seats, we could still see how the sushi was being made at the counter below. The head chef of Aoki is Japanese while the others are Malaysians. In general, while the sushi quality does not exceed that of Satake Sushi in Tokyo, I would say that the fish was fresh and flavourful. My only gripe was the tendons in the meat. I enjoy having my sushi in half bites and the tendons got in the way. There's another sushi restaurant called Kan Sushi which I frequent and I think they have slightly more variety in terms of the fish served.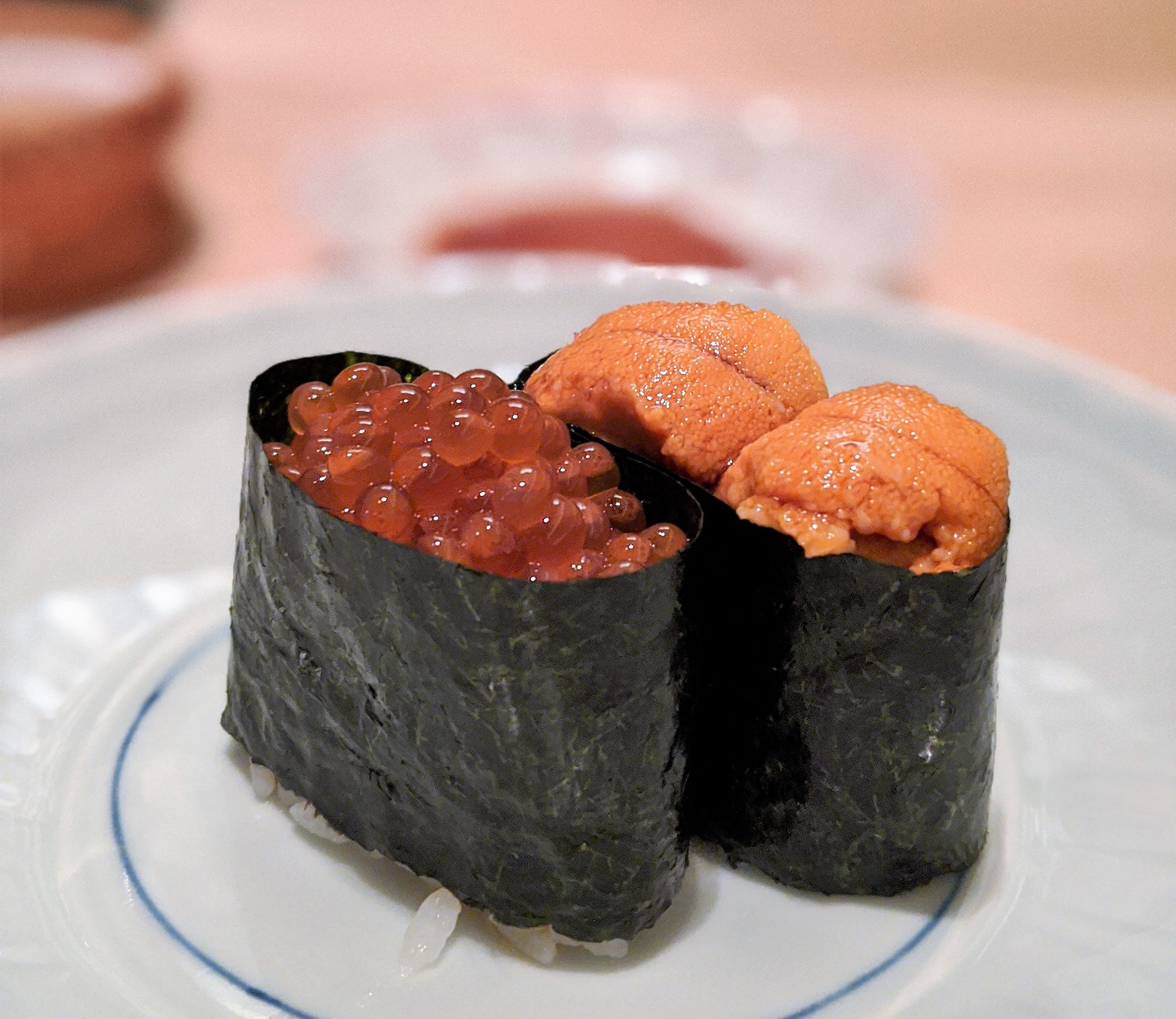 The Travelling Squid's Take – Eateries to visit near Orchard Shaw Centre
The discovery of these restaurants near Orchard Shaw Centre did revive my interest in Orchard as a food hangout. These are also places to check out when you're hungry from all the shopping. Hope you found this post on the five eateries to visit near Orchard Shaw Centre useful! A majority of them are under the Les Ami restaurant group – which I suppose gives them some sort of standard. Do drop a comment if you have other dining suggestions in the area!