A two day staycation at Marriott Tang Plaza Hotel
Given our inability to travel due to COVID-19, S and I decided to go on a staycation. In essence, our stay at Marriott Tang Plaza Hotel was a pleasant one, other than the discovery of a handprint on the headboard right above the bed. Alas.. I noticed its existence only after resting my head on that headboard for more than a day ⊙ ▃ ⊙ . I also did a test – it was impossible to impart a 'print' to the headboard if one's hands were clean, so…  But I digress. Here's more on our two day staycation at Marriott Tang Plaza Hotel. S had booked this as part of a credit card deal. It was very worth it as it cost SGD350 for a two night stay with breakfast included. The stay also came with a $100 complimentary dining credit, which we used to dine at one of the hotel's restaurants, Courtyard.
The Room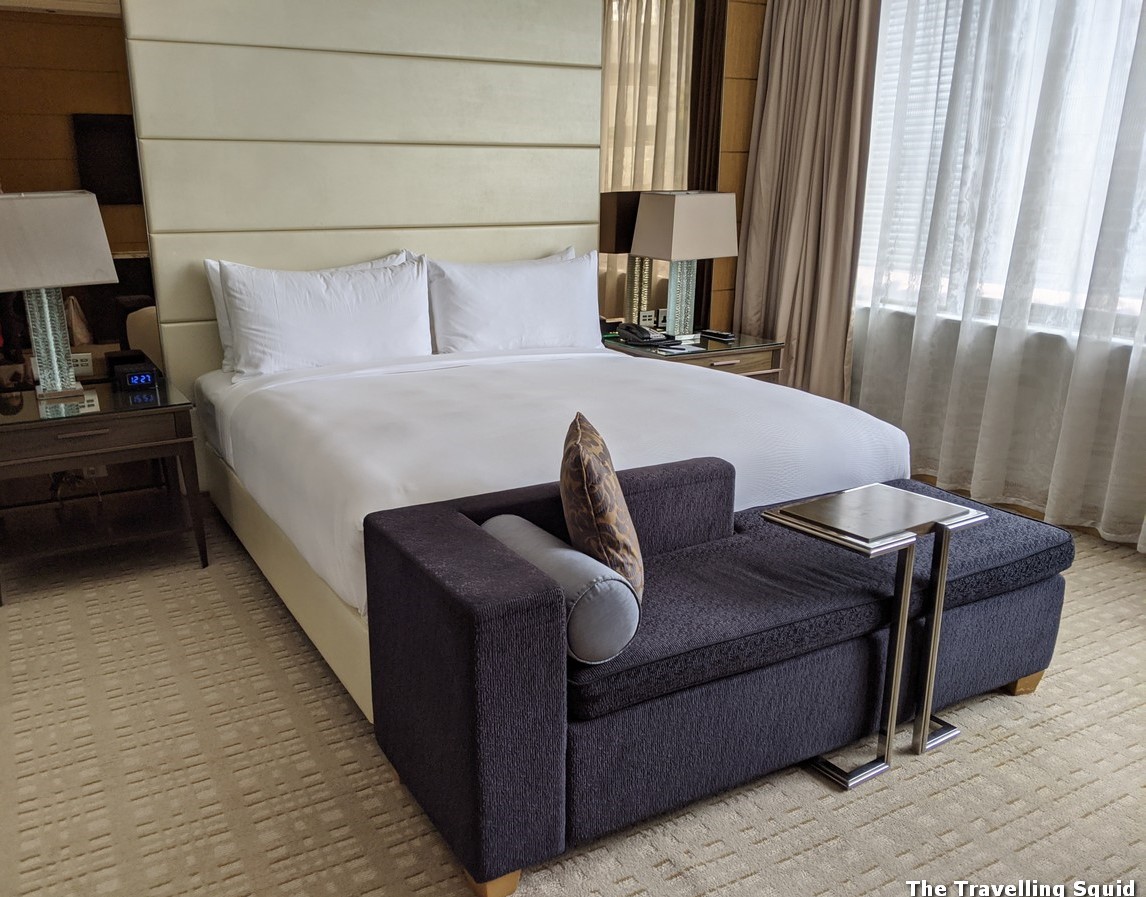 The room was very spacious and comfortable. Compared to the room we stayed in at  Fullerton a year ago, the design seems a lot more modern too. I would say the pillow and comforter were very soft, indicative of sheets with a high thread count. The room provided access to cable networks such as BBC Earth, BBC News, CNBC, Bloomberg and National Geographic. I've got to say it was quite relaxing to watch wildlife documentaries while having some wine and charcuterie.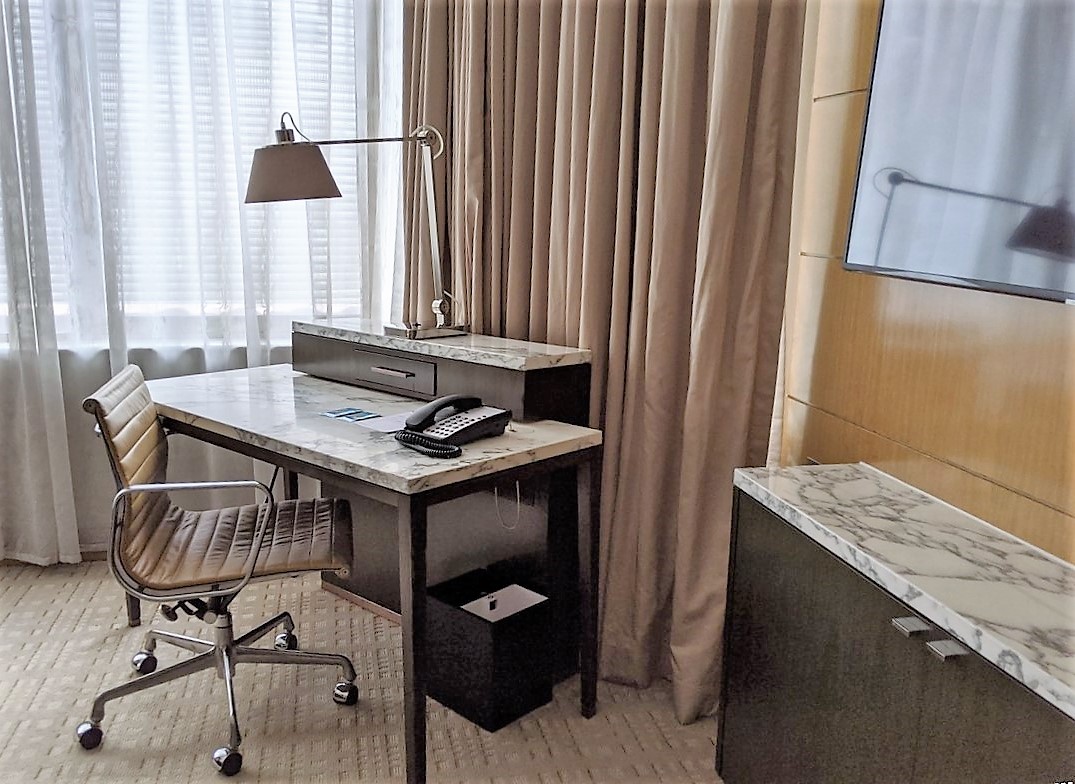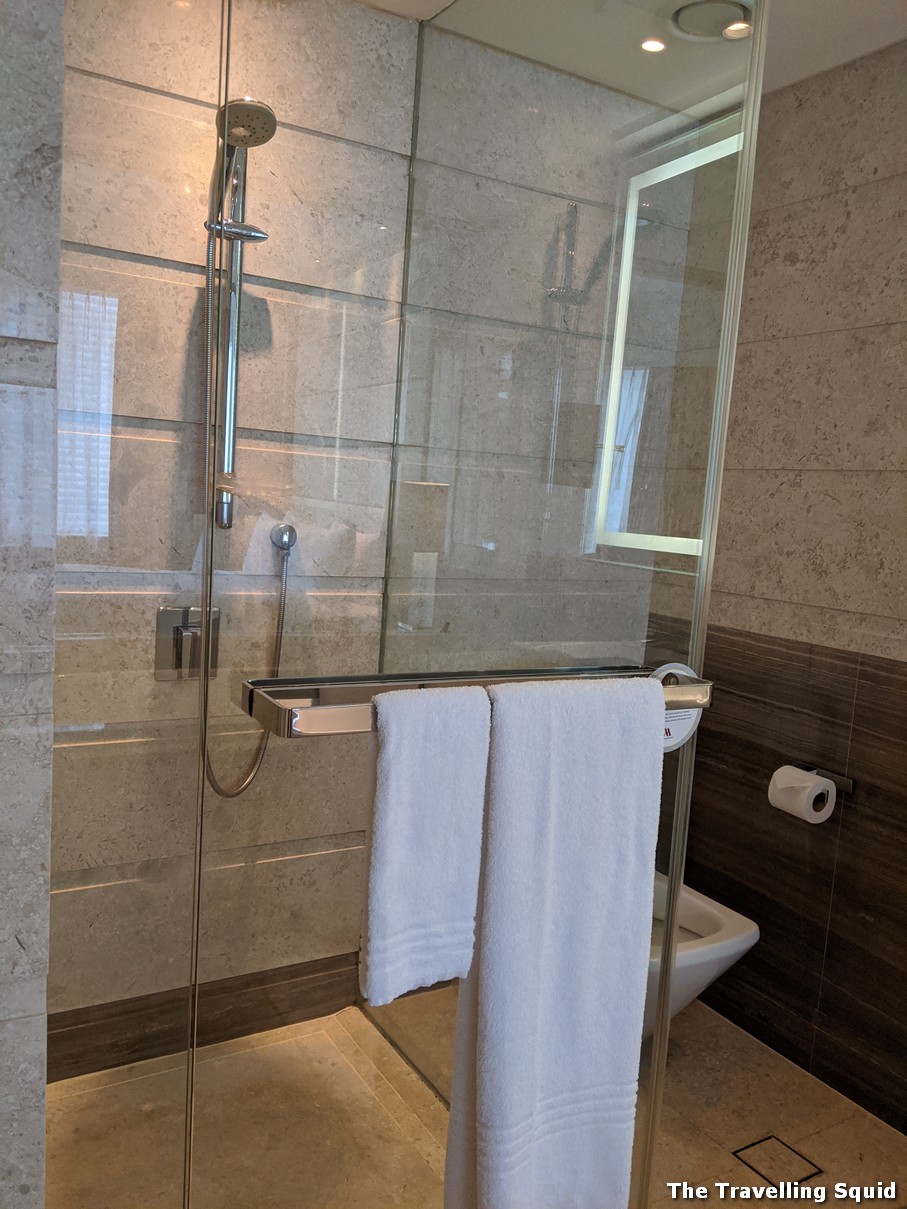 The bathroom came with a tub as well, with a glass panel. Great if you're thinking of having a soak while watching TV.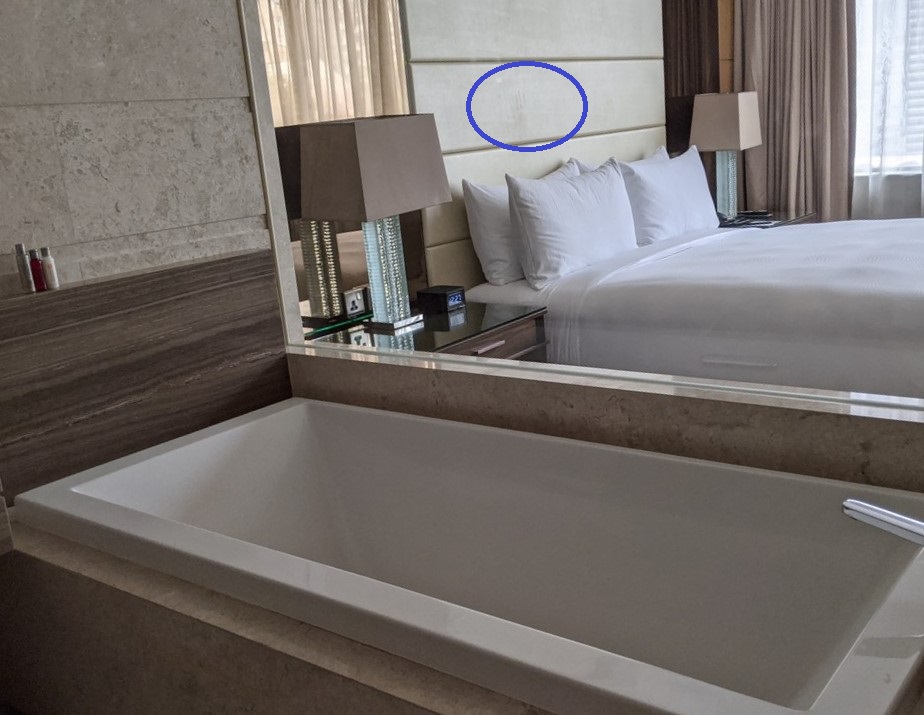 The Amenities
If you're planning to work out, the pool and gym is available for use. You will have to make an appointment before going. The appointment slots last for 2 hours each time.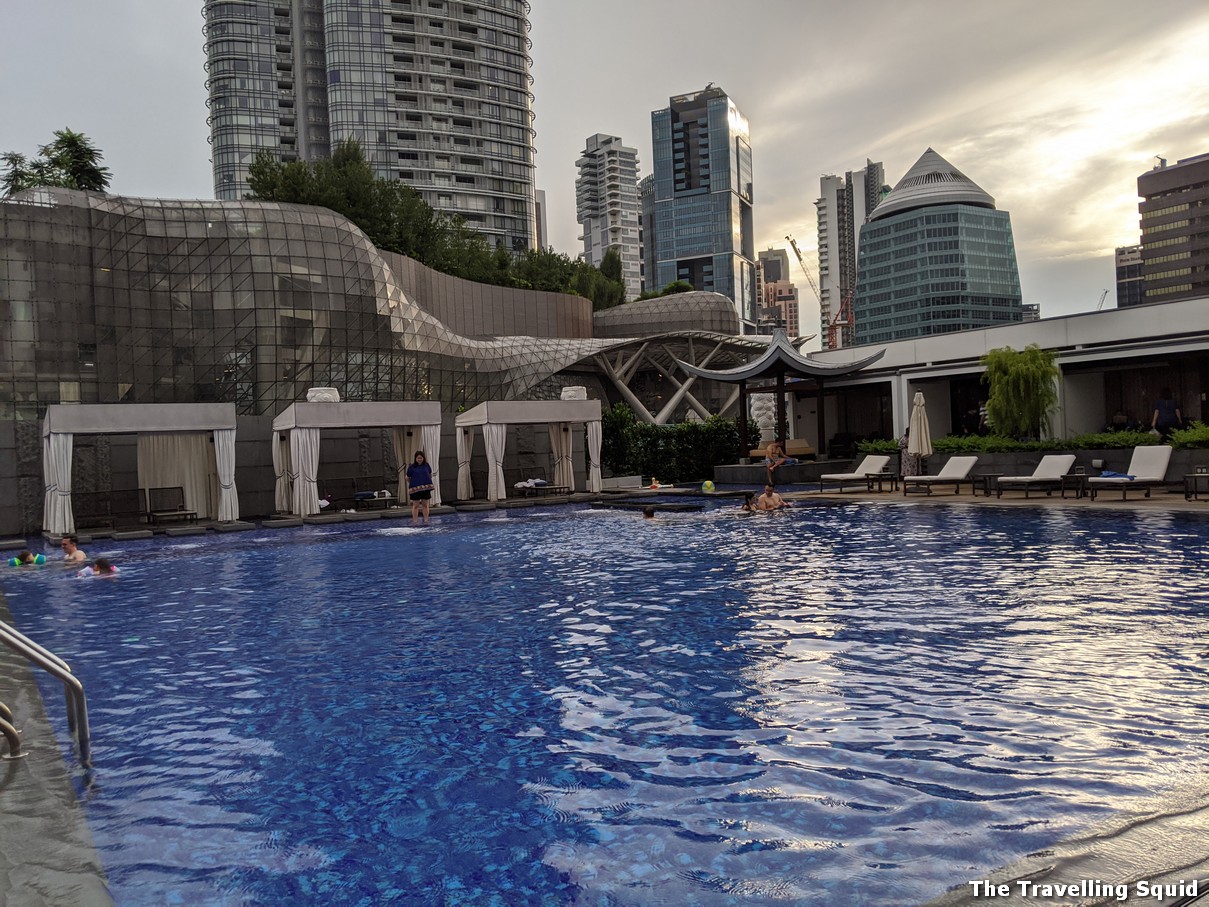 The pool is squarish and short in length, which makes it a tad difficult to do lap swimming. It is a guesstimate but about four laps equal the length of an Olympic size pool. However, the plus side is that there aren't that many people using the pool, so you have a lot of space to yourself. We were at the pool at 5pm and 12pm, and it wasn't too hot. It could be due to cloud cover, but the temperature was just about right. The pool started to fill with people at 6pm and it wasn't too crowded.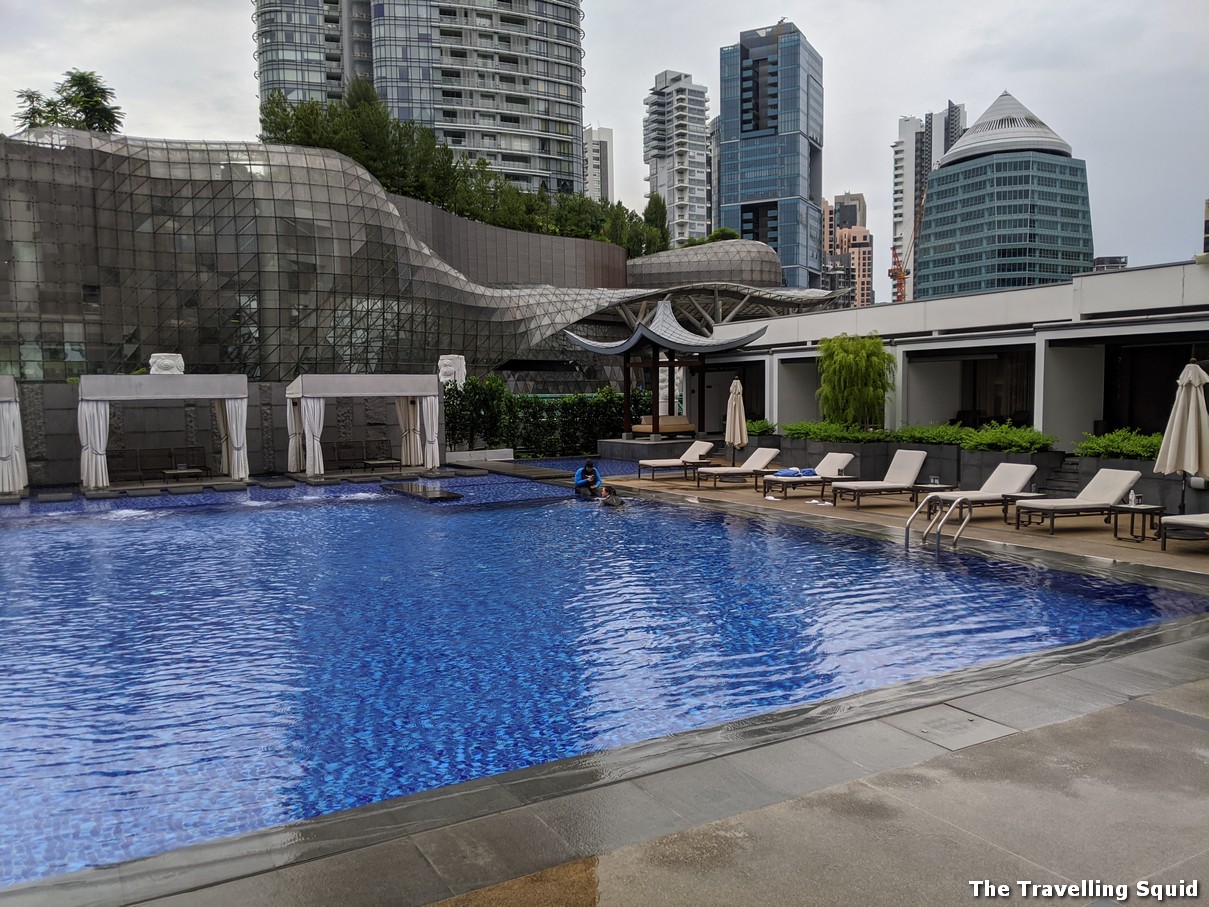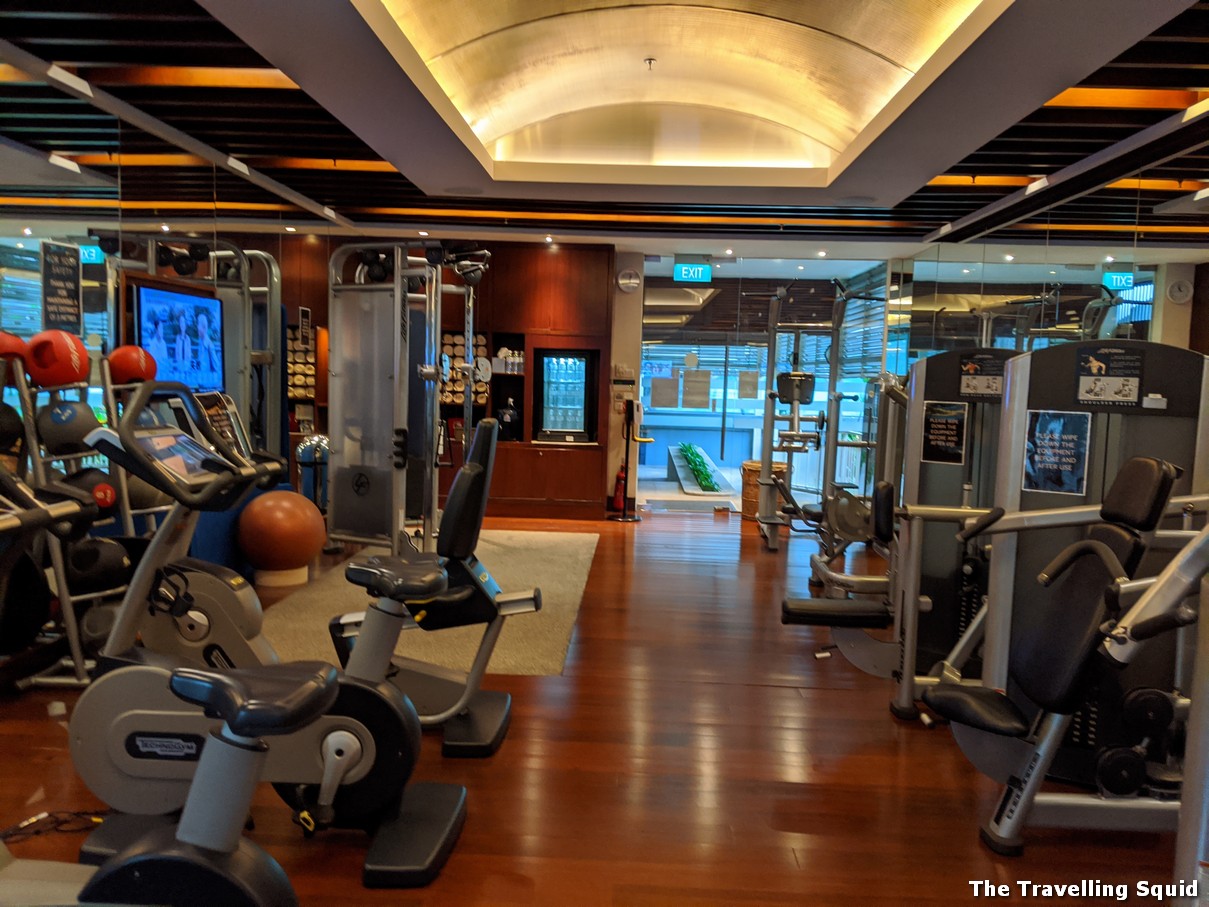 I found the gym to be well-equipped. There were machines, weights as well as a bar for doing squats. The treadmill was pretty up modern too – it had a feature which allows you to watch YouTube videos while jogging. Similar to our experience at the pool, the gym was not crowded at all. There were just two other people using the pool when we were there.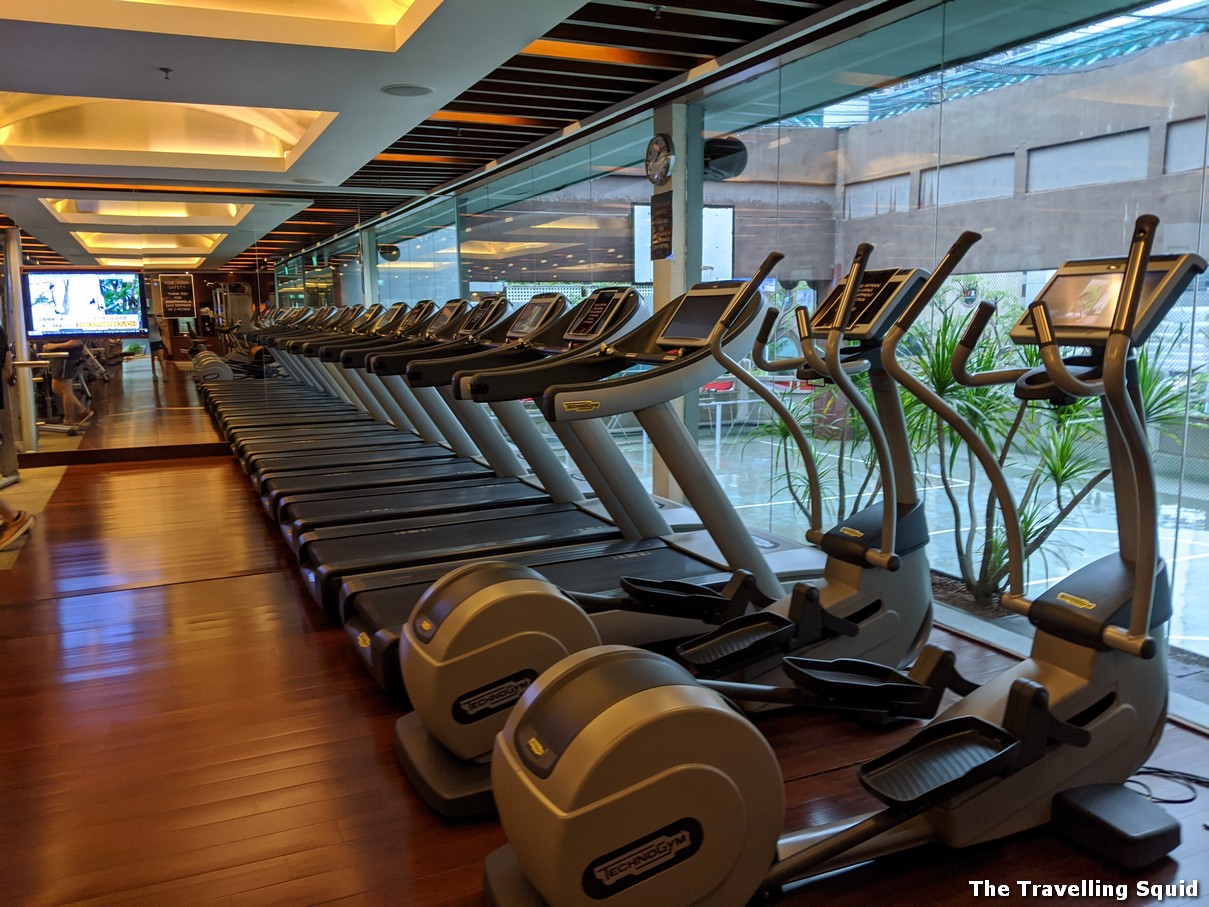 The Breakfast
Due to COVID-19, the buffet breakfast is now a la-carte. To order, we ticked off a list of breakfast items. There was standard breakfast fare, with options of ham, bacon, eggs, hashbrowns and fruit. The breakfast fare was pretty standard. There's only one thing – I wouldn't recommend getting the chicken noodles as it wasn't good.
The Location
Located a five minute walk from Orchard MRT station, there's plenty to do in the vicinity. We visited Ion Orchard to do some shopping and took a walk to 313 Somerset. We also checked out Tangs and its wide array of super cool but rather expensive kitchen appliances and utensils.
Four eateries to visit while on staycation at Marriott Tang Plaza Hotel in Singapore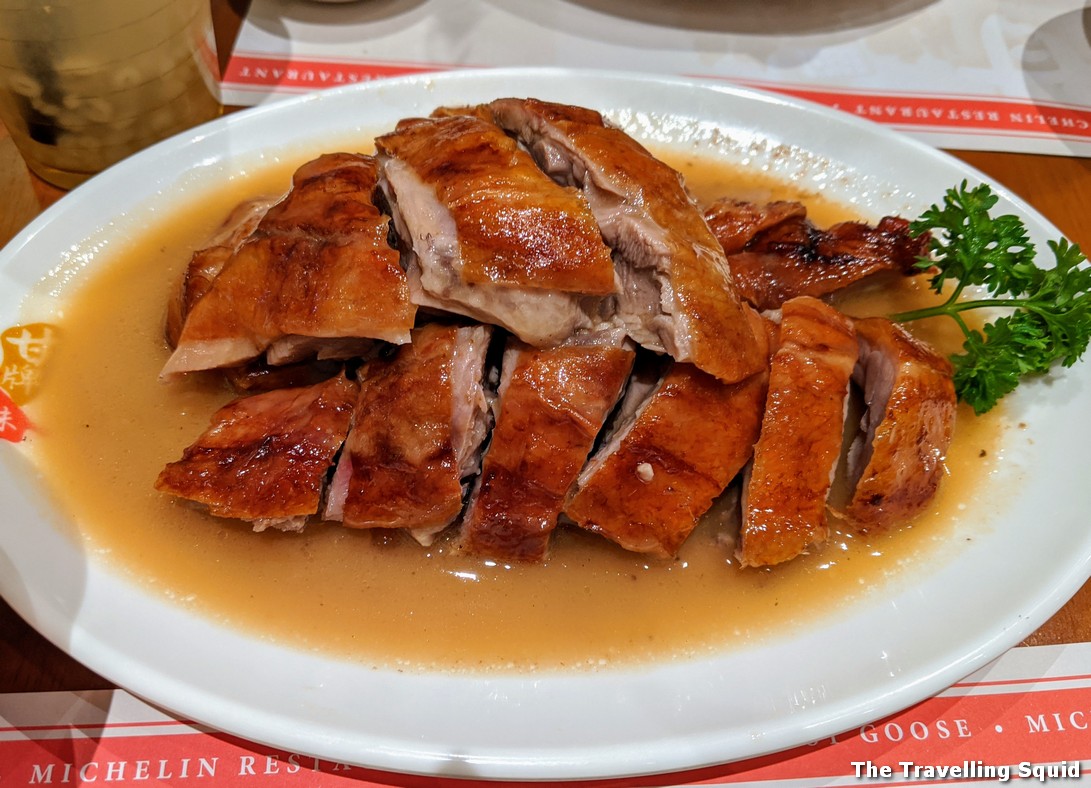 There are four good eateries that you should definitely consider visiting. They are a) Kam's Roast, b) Mui Kee, c) Bistro du Vin and d) Sanpoutei Ramen. Kam's Roast has one of the best roasted duck and pork and the prices are affordable. Mui Kee, on the other hand, sells authentic Cantonese fish congee which was super delicious. Do visit during non-peak hours as the restaurant tends to get filled up pretty quickly. As for Bistro du Vin, it's a great place to have hearty, home-cooked French food. The flavours were good and portions generous. If you're looking to try authentic Shoyu ramen, Sanpoutei is the place to go!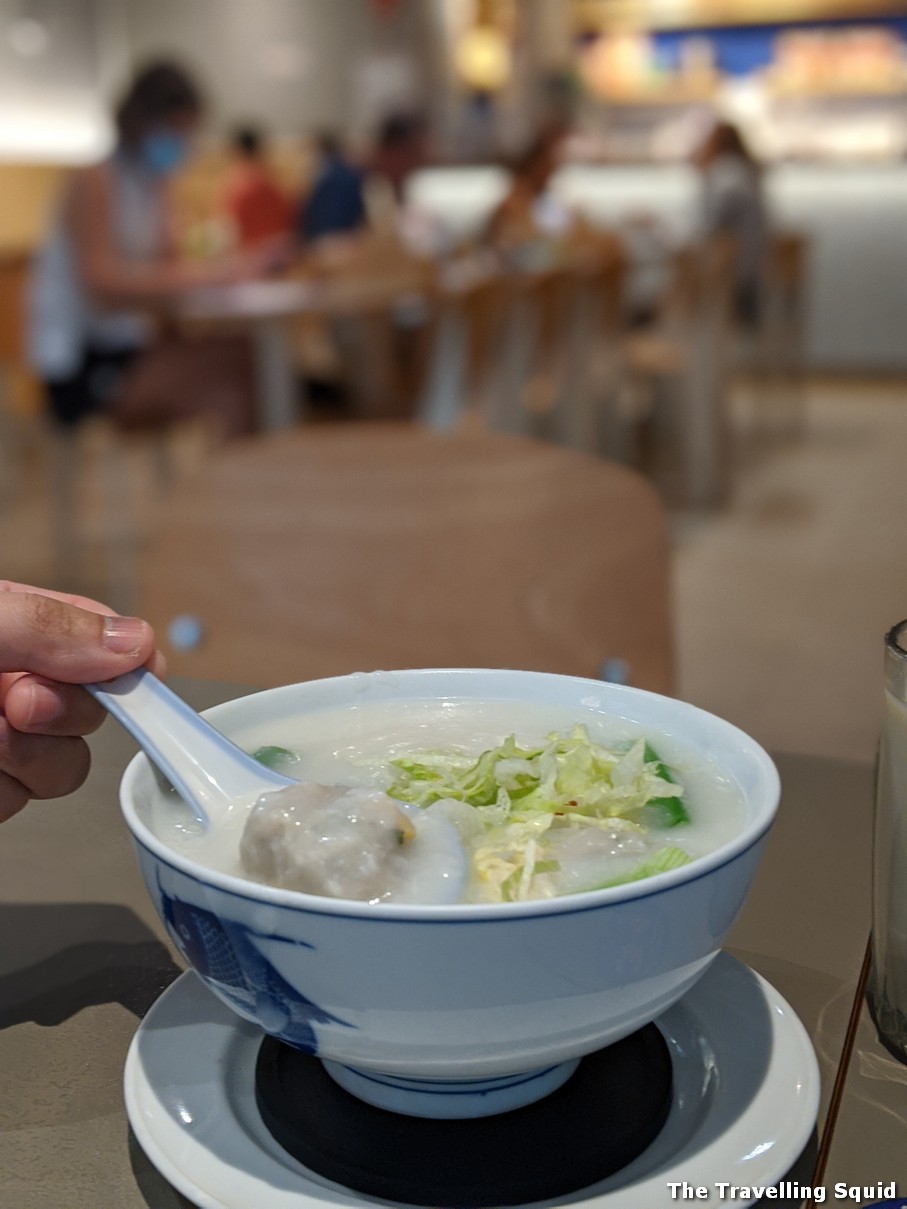 The Travelling Squid's Take – A two day staycation at Marriott Tang Plaza Hotel
I would say our staycation was rather pleasant –  the moments spent in the hotel certainly felt as though we were overseas. While I thought learning how to bake sourdough was time well spent, the staycation offered a different form of relaxation. It was also gave us an opportunity to visit some really good eateries in Orchard, something we would not have done as we do not frequent Orchard. Apart from the 'curious incident of the handprint on the headboard', I would say that our two day staycation at Marriott Tang Plaza Hotel was a decent and relaxing one.