Why buying mooncakes may not be a waste of money after all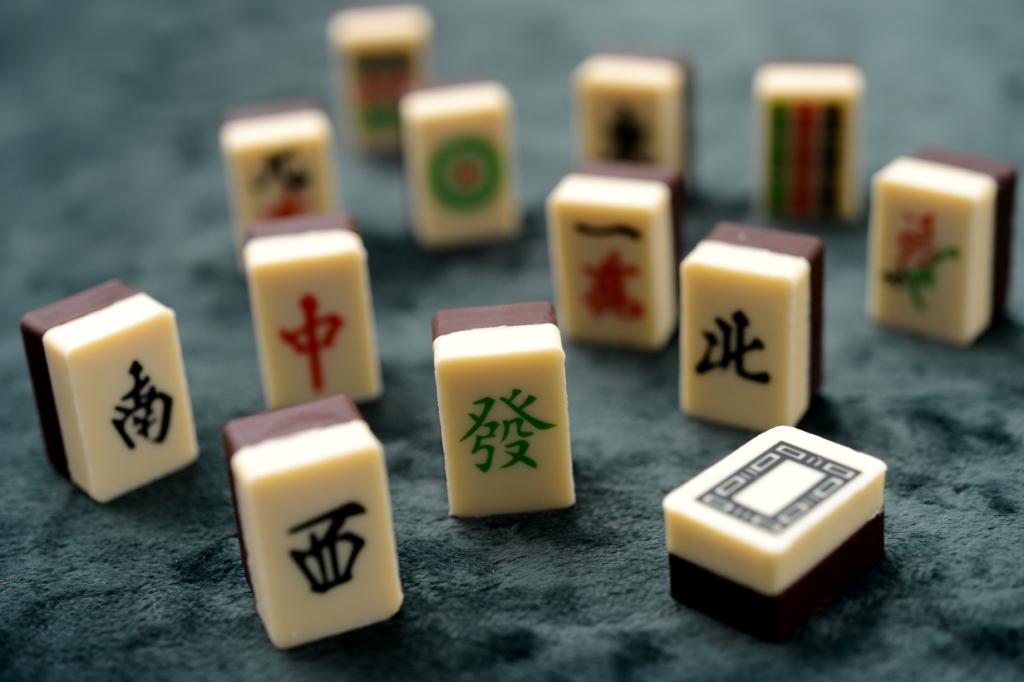 As you may have heard from previous posts, I came home from my Europe trip a poorer woman. Back then, I had purchased tons of clothes, bags, shoes and a new piece of luggage for myself. So when I returned to Singapore, my strategy was to reduce spending on non-essential items, such as shopping, eating at restaurants and drinking at bars. And I thought I would extend that to buying mooncakes as well…
I don't want to succumb to Mooncake inflation
With the mooncake season round the corner, mooncakes had become a hot conversation topic among my friends. As Friend H and I walked past the mooncake fair at Takashimaya recently, I told her very honestly that buying mooncakes were in my view, quite a waste of money. I wouldn't mind spending $30 for a box, given that mooncake-making can be quite a tedious process. But to spend $70 for a box far exceeded my expectations. $70 could be used to pay one's utility bill for a month, a week's worth of household groceries, or two bottles of duty-free gin! : )
I lamented that the prices of mooncakes have inflated over the years. 15 years ago when we were kids, it was so easy to buy a large mooncake which comes with lotus seeds and a nice yolk at $8 per piece, from a bakery in the heartlands.
Today, mooncakes come in all sorts of flavours, with strange nuts, dubious orange peel and green tea. For the young and trendy, the snow skin ones come in alcoholic flavours such as rum and raisin, lychee martini and champagne. There is even a yuzu flavour (from Grand Hyatt in case you're wondering). At my office's mooncake tasting exhibition, I must say they tasted really good. But the price, even at a 20% discount was still high to me.
A Friend J who makes her own mooncake shared that the cost price of making mooncakes is not high. It's mainly the time taken to portion out the filling and skin, and get the cake nicely out of the mould. So I'm guessing, the costs involved is mostly labour, as the process is rather long.
* * *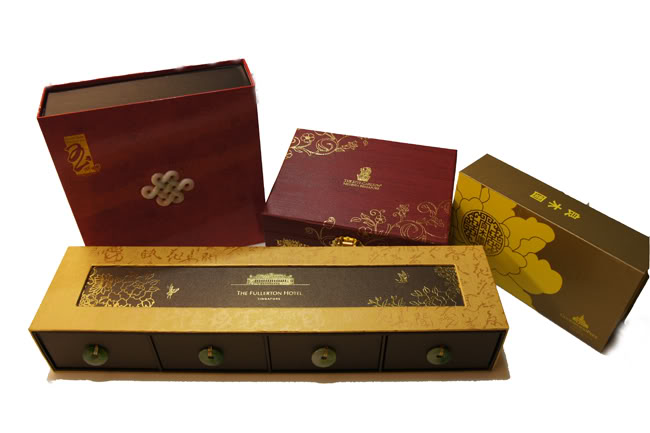 It's all about the boxes
I didn't want to give in to the hype and marketing generated by hotels and restaurants selling mooncakes. Friend R rightly assessed the situation – Mooncakes are expensive because of the boxes, and not because of the cake.
Take for example The Brother's recent acquisition of the Peony Jade mooncake for $53, after a 15% discount. This is marketed as a special type of mooncake because unlike its traditional mooncake peers, it comes with a puff-like layer, similar to the Teochew style of mooncakes. It is also yam flavoured, and comes with a yolk.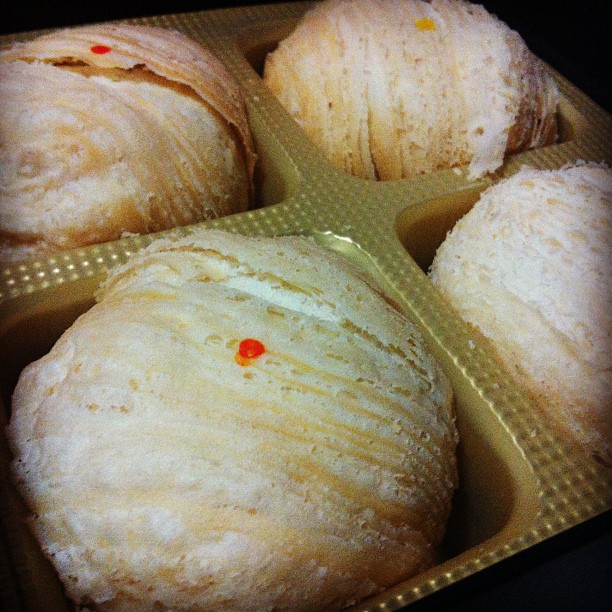 When I tried it, I thought it was fine. I mean it's nice, sweet and I enjoyed the puffy layers. But for $53 bucks, I thought it was not worth the price.
In contrast to the simple mooncake, the box was quite elaborate. It came with Peony Jade's signature colours, green and black, with a satin overlay by the side and a plastic lining on the top. The box also came with an additional layering inside, adding to its posh feel.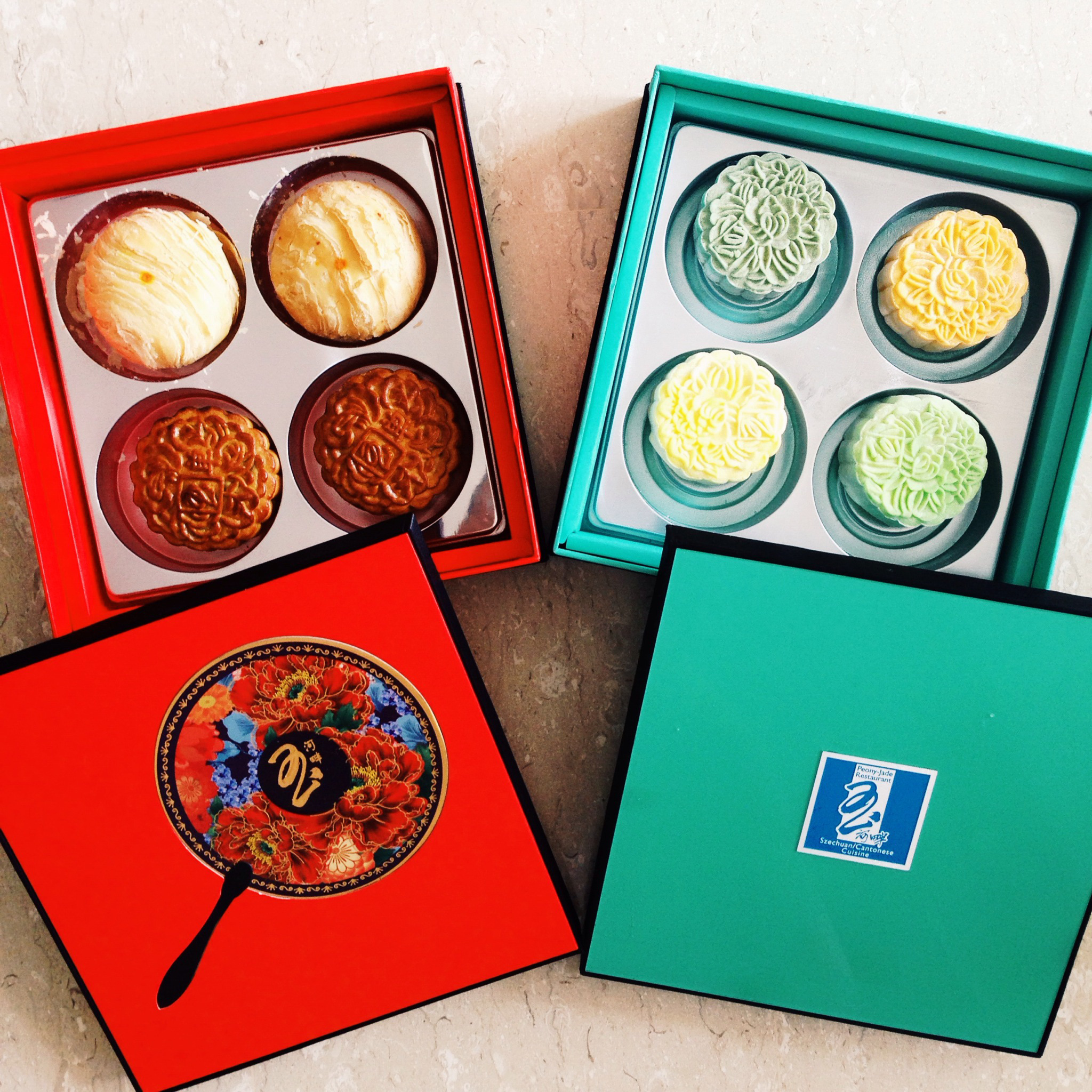 I would consider this design simple. The Mother used to buy boxes of mooncakes in the past. These came in boxes of all shapes, sizes and colours, with an intricate satin overlay and a magnetic clasp to keep the boxes shut. I had to throw them away after sometime, because they had collected dust and we had no use for them.
Mooncakes unlike Bak Kwa (barbequed meat), are not available off-season
Being super noob (unclear) about Chinese traditions, I asked my Friend H if we could eat mooncakes some other time rather than during the Mid-Autumn Festival, where the prices are all jacked up. After all, we are not in the times of the legend, where Ming revolutionaries used mooncakes to spread messages to one another.
But as my Friend H rightly pointed out, mooncakes, unlike Bak Kwa, are not readily available off-season. The hotels would not carry it, and so would many other restaurants like the Tung Lok Group. Unlike Bak Kwa which has chains like Bee Cheng Hiang and Lim Chee Guan open all year round, mooncakes do not have similar stores. After all, eating mooncakes throughout the year can be a fattening and tiring (jelat) process.
So I agree that for mooncake lovers out there, it's important to get a box during the season.
It's all about Giving
This is the main reason why I decided, that despite the hefty price of mooncakes, I will still buy a box.
To me, mooncakes is all about the idea of Giving, especially to the older generation. As I looked across the months in a year, there's no better time to give a present, than during Chinese New Year (bak kwa) and Mid-autumn Festival (Mooncakes). Unlike buying gifts for my friends, buying gifts for the older generation on their birthday, or on Christmas would not be as timely and appreciated. It may even result in, aiya, '不要浪费钱'。(Don't buy lah, waste money.)
I'm guessing maybe it's because back in those days, birthdays and Christmas wasn't celebrated as much as the Chinese New Year and the Mid-autumn Festival. It differs from person to person too.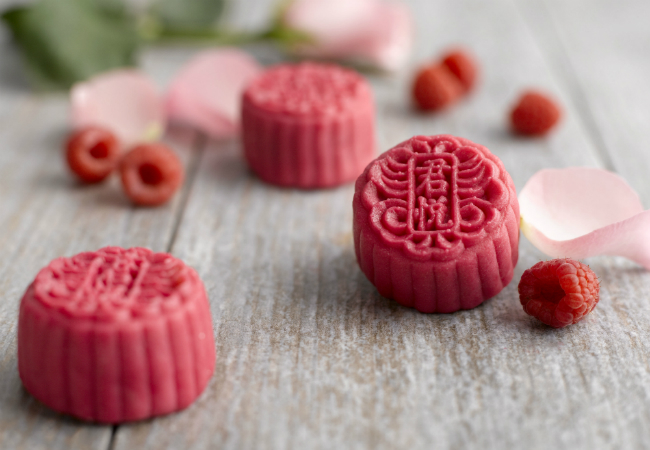 Before I made my decision not to buy mooncakes, I had this weird feeling nudging me, like it was wrong. Maybe it's out of tradition and habit, I can't really explain it. I guess having eaten mooncakes every year for the past two decades in my life has sort of ingrained to me that it is only right to be having mooncakes during the Mid Autumn Festival.
This is also supported by another 'feeling' which makes me think that the recipients of my gift of mooncakes will be quite happy to receive them. I can't really explain that as well, and they have said nothing explicitly like (Eh, buy for me mooncakes leh). But when I presented the gift, I was right! They were very happy to receive the gift.
While I still feel that mooncakes are overpriced, the importance of giving still overrides all. There are some things like tradition you just can't explain. If you have it, (for instance, mooncakes during Mid Autumn Festival), you will go about your merry business like it is the perfect, most normal thing in the world. But if you don't, something tugs your heart and you get the inexplicable feeling that something is wrong, even if it's over the most trivial thing, like Mooncakes.
I spent $47.50 on a gift of mooncakes, and to me, it's $47.50 well spent. : )
I also would like to thank the contributors of Mooncakes to my house this year. It's not a must-have, but I enjoyed making trips to the fridge to have a nimble.
* * *
The Travelling Squid still wonders if there are mooncakes out there with a simple packaging, good taste and a decent price tag. If you know of any, please share your suggestions in the comments below.