For cheap and fresh oysters in Singapore, do not visit Allswell Marketing!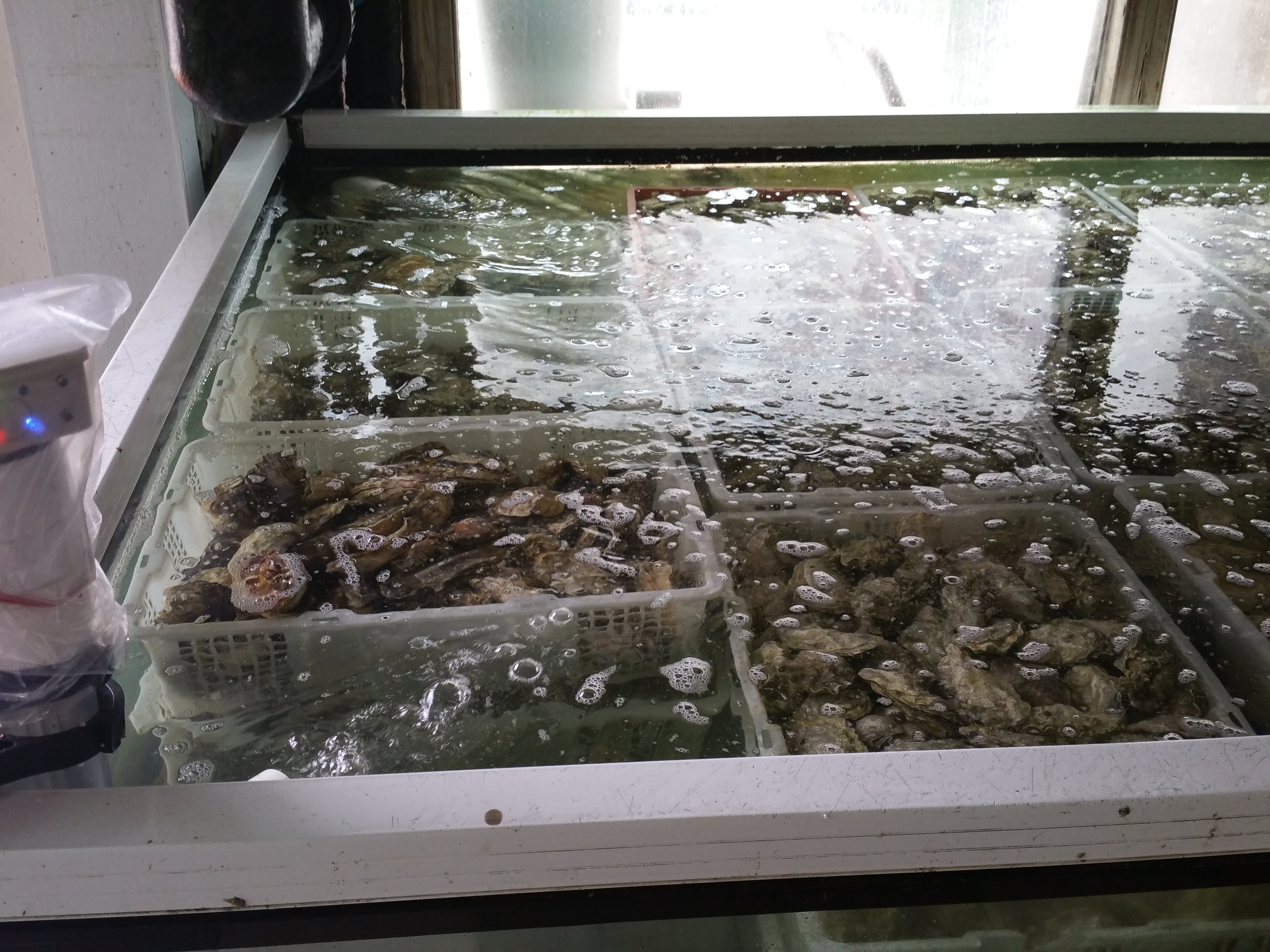 I have been on a hiatus for a couple of weeks, but a strong sense of injustice has compelled me to emerge from my cave, to warn readers to avoid patronising seafood wholesaler Allswell Marketing.
Well, it all started because Friend G and I had really great and affordable oysters overseas, and found oysters priced at SGD4 – SGD6 per pop to be rather expensive. We thought it would be better to buy fresh oysters home and shuck them on our own.
We did some research online and several websites recommended Allswell Marketing as the go-to place for cheap oysters at $2 per pop. When we visited the company's website, it stated that there were other types of live fish on sale, such as grouper, sea bass and salmon. It did seem like a worthwhile trip! After all, it was located in an accessible location – a 10 minute walk from Paya Lebar MRT station.
But alas! When we got there, all the shop had were oysters, abalone and bamboo clams. The oyster tanks were relatively clean, but the abalone tank was filled with all sorts of shady substances. A dude speaking in a Chinese accent attended to us. He showed us an oyster from Australia, and it did look fresh – the type you would get at restaurants. According to Friend G who held it, it had a good weight – a sign of a fresh oyster.
We purchased 18 oysters from 3 locations, Australia and two regions in Canada. The journey home took 45 mins and we thought the oysters would do fine. According to research, oysters can survive in the fridge, out of water for 5 – 7 days.
When we arrived home, we placed the oysters in the fridge and went out for lunch. Two hours later, (after watching several oyster shucking videos and getting into the mood for some slurping), we took the oysters out from the fridge.
Damm! The bag was leaking and all the oyster shells were open, which meant that ALL 18 oysters were dead. None survived. We had to throw the entire bag away. That was $36 going down the drain. But our biggest angst was not about the money, but about business ethics.
In our view, here are some possibilities on how the mass deaths happened:
The oysters were already dead when the Allswell staff handed them to us. (We didn't check – damm!)
Guy in Chinese accent showed us a really fresh oyster at the shop, but packed the nasty ones which were on the verge of dying.
Now I was raging because I read that this wholesaler supplies oysters to several famous seafood restaurants and bars in Singapore. In fact, I would like to highlight a quote from a Allswell Marketing staff, taken from this Straits Times article in 2009:
Ms Jenny Loy, 32, business manager of Allswell Marketing, which supplies big-name seafood restaurants and high-end hotels, says business is especially good on special occasions such as Chinese New Year and Mothers' Day.
For a moment, I could not understand how a company supplying oysters to high-end hotels could sell oysters which die in just 3 hours.
Therefore, this was our only conclusion:
Allswell Marketing's retail front is a dumping ground for restaurant rejects.
Allswell Marketing allows restaurants/hotels to have their top pick of seafood, before leaving unsold stock and rejects at their retail shop at Geylang. In other words, consumers get the seafood at lower prices, but with drastic reductions in freshness and quality.
The only good thing that came out of this was that the oysters died before we could eat them.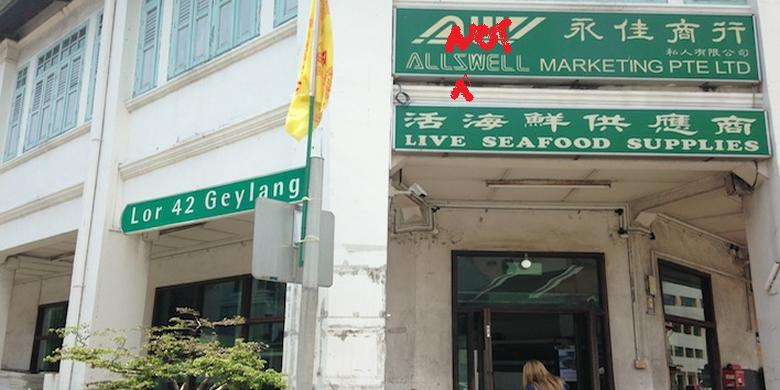 And the most ironic thing about Allswell Marketing? All's NOT Well.
We will be continuing our oyster hunt in the weeks to come. Wish us luck. : )
Have you been to Allswell Marketing at Geylang Road? Share your thoughts in the comments section.