A day at a Tel Aviv beach in pictures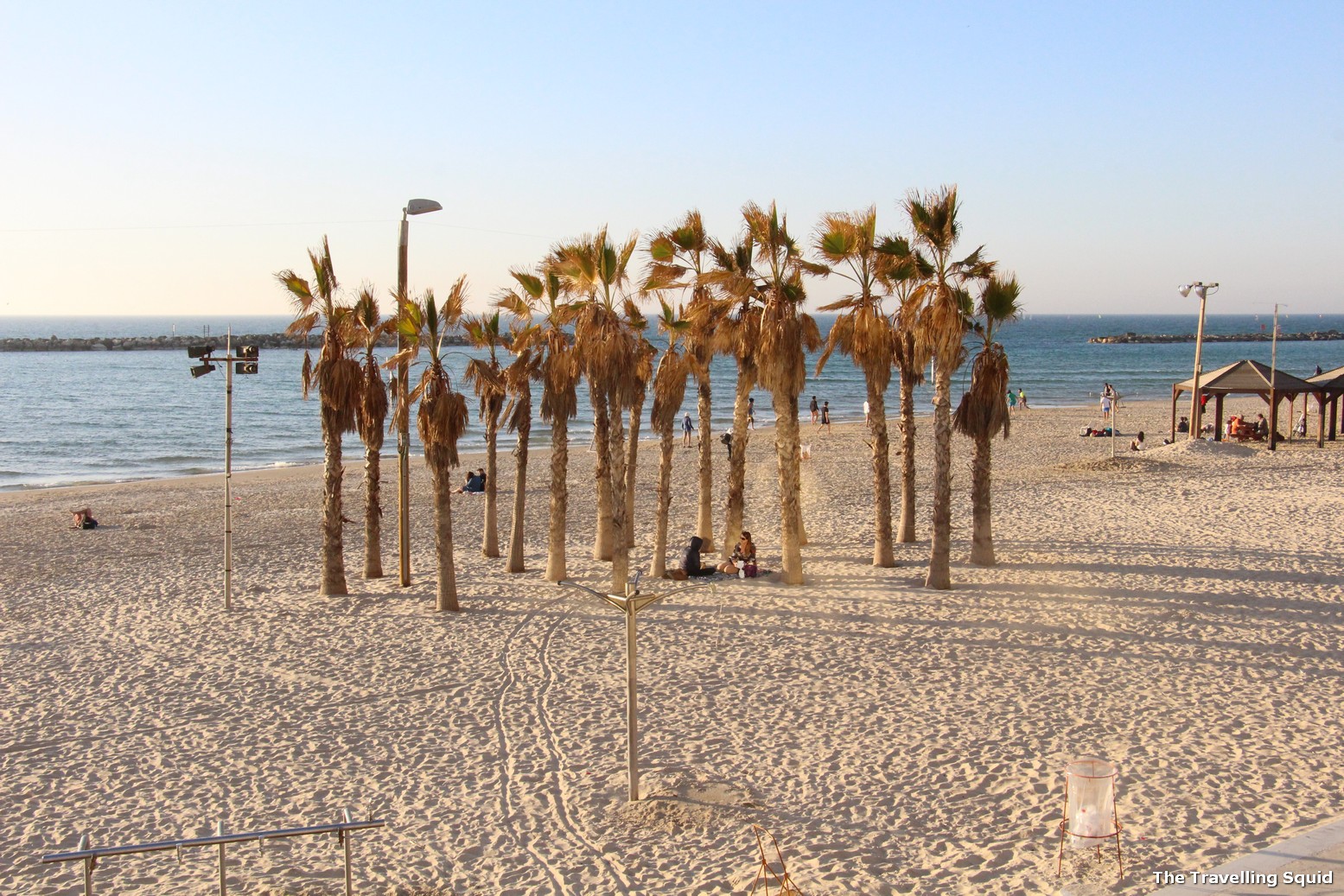 If you're expecting a post on "A day at a Tel Aviv beach in pictures" to be filled with pics of bikini babes and hunks, unfortunately we were there in February, and temperatures were about 20 degrees cel – not exactly the best time to be walking around in a bikini. That being said, you could catch a glimpses of hunks in some of the pics.
To be honest, I can't remember the exact location of the beach we visited, only that it was a 15 min walk from our accommodation. The weather was perfect (20 deg with a bit of sun) – not the best for a bikini, but for sitting down by the steps of the broadwalk, watching the world go by.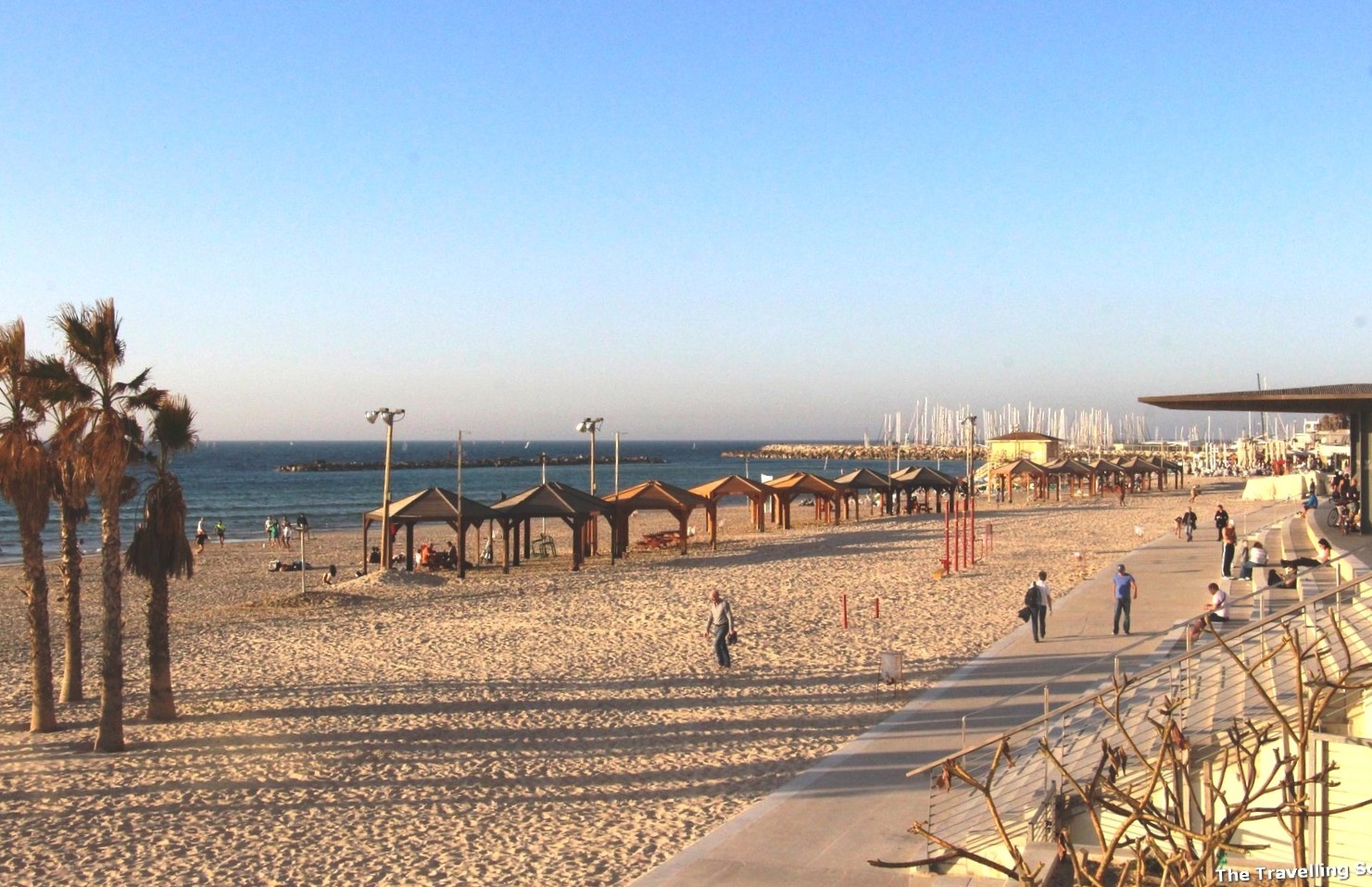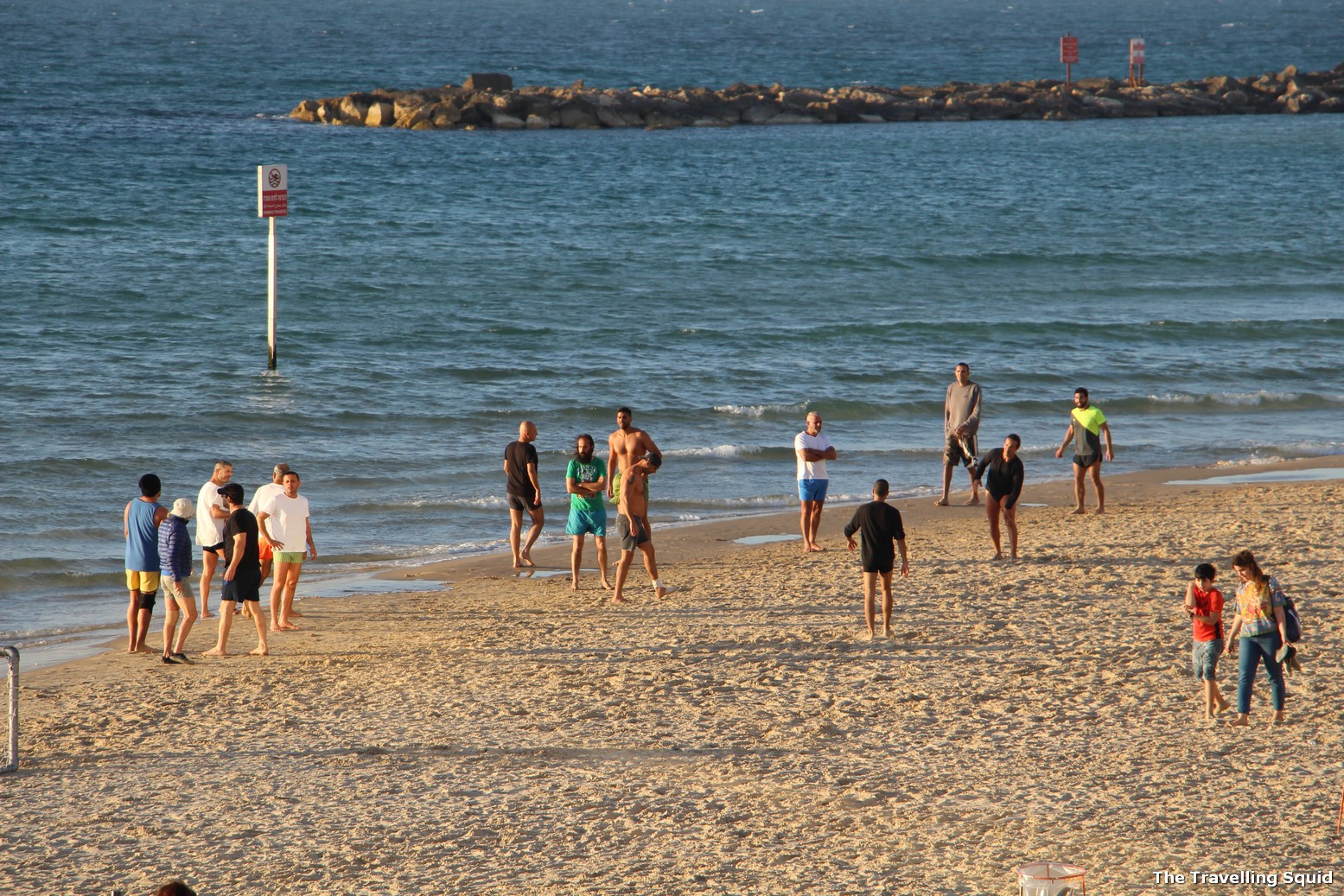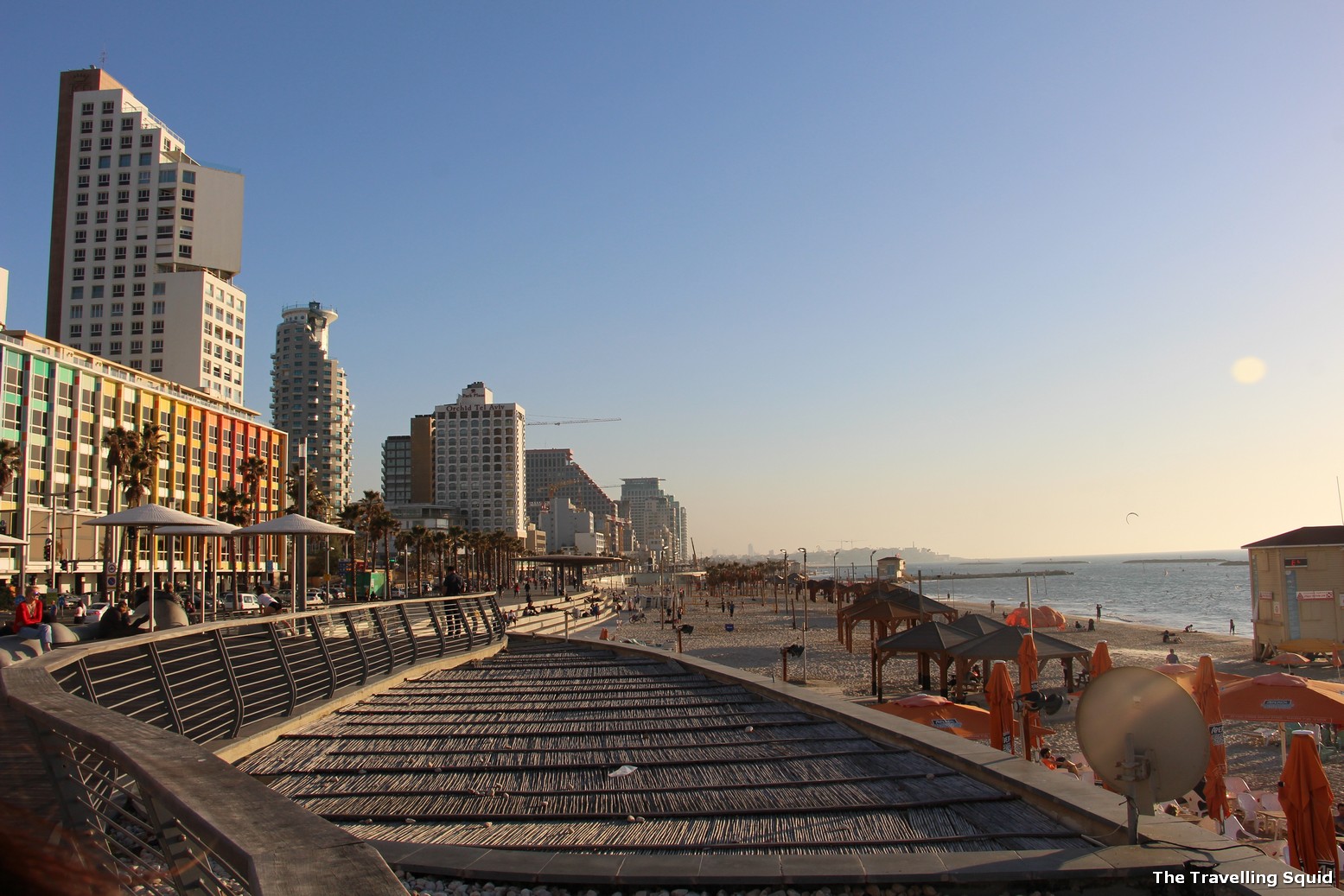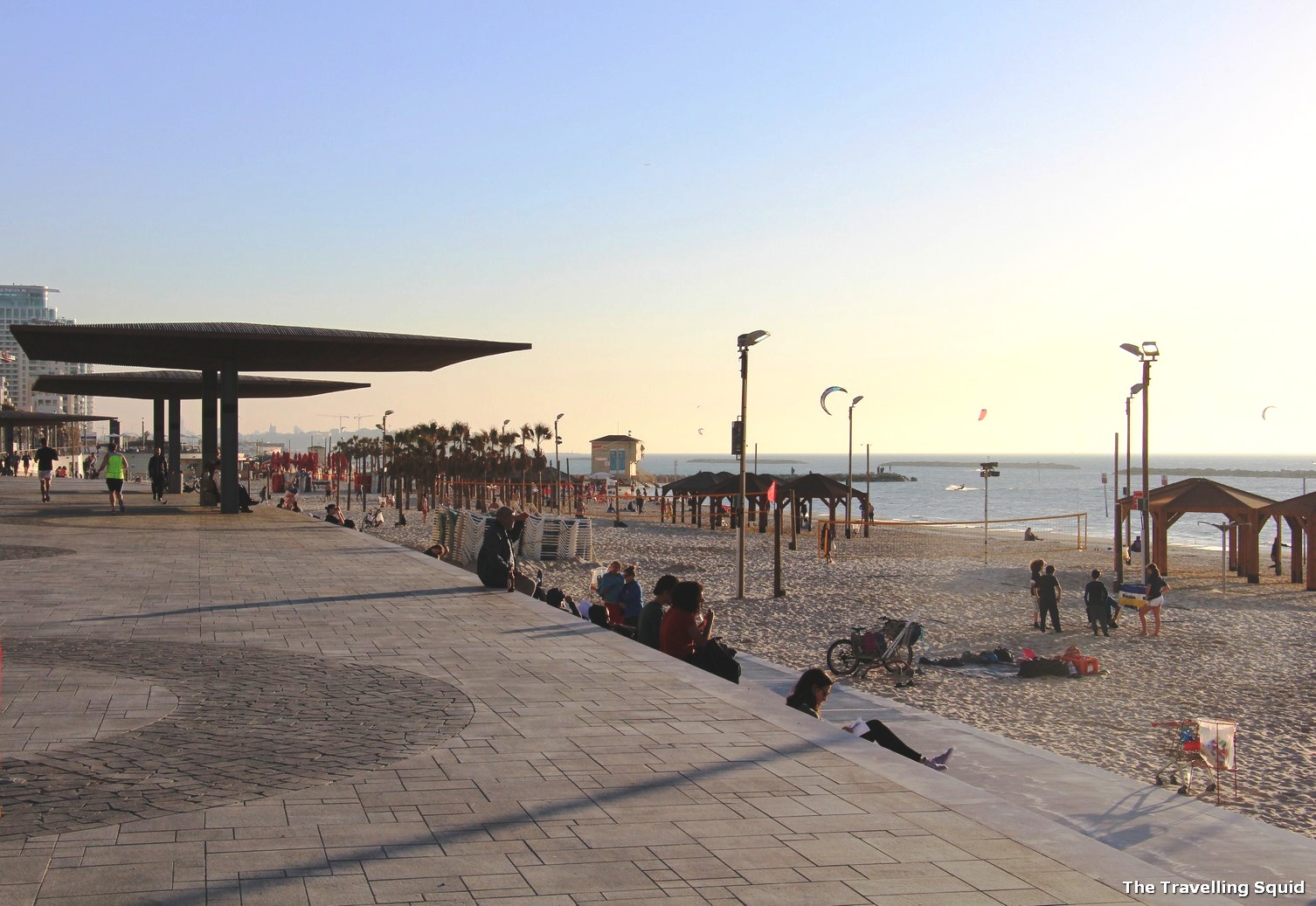 The Travelling Squid's Take
The beach in Tel Aviv was the first place I visited while in Israel, after a rather epic journey from Egypt, transiting through Israel. It felt as if I was visiting a beach in a European country. The beaches were clean, you felt safe, and the vibe felt a lot more relaxed. I felt comforted to see clean beaches, devoid of litter, and well constructed umbrella-like structures for shade and well paved broadwalks. No one was concerned with us. No one wanted to offer us taxi rides, recommend their uncle's restaurant or laugh at our small Chinese eyes.
As we sat by the steps watching the sun go down, I told Friend S, "This feels more like a holiday."