Have Ballantines 17 yrs Scapa Edition for a comfort drink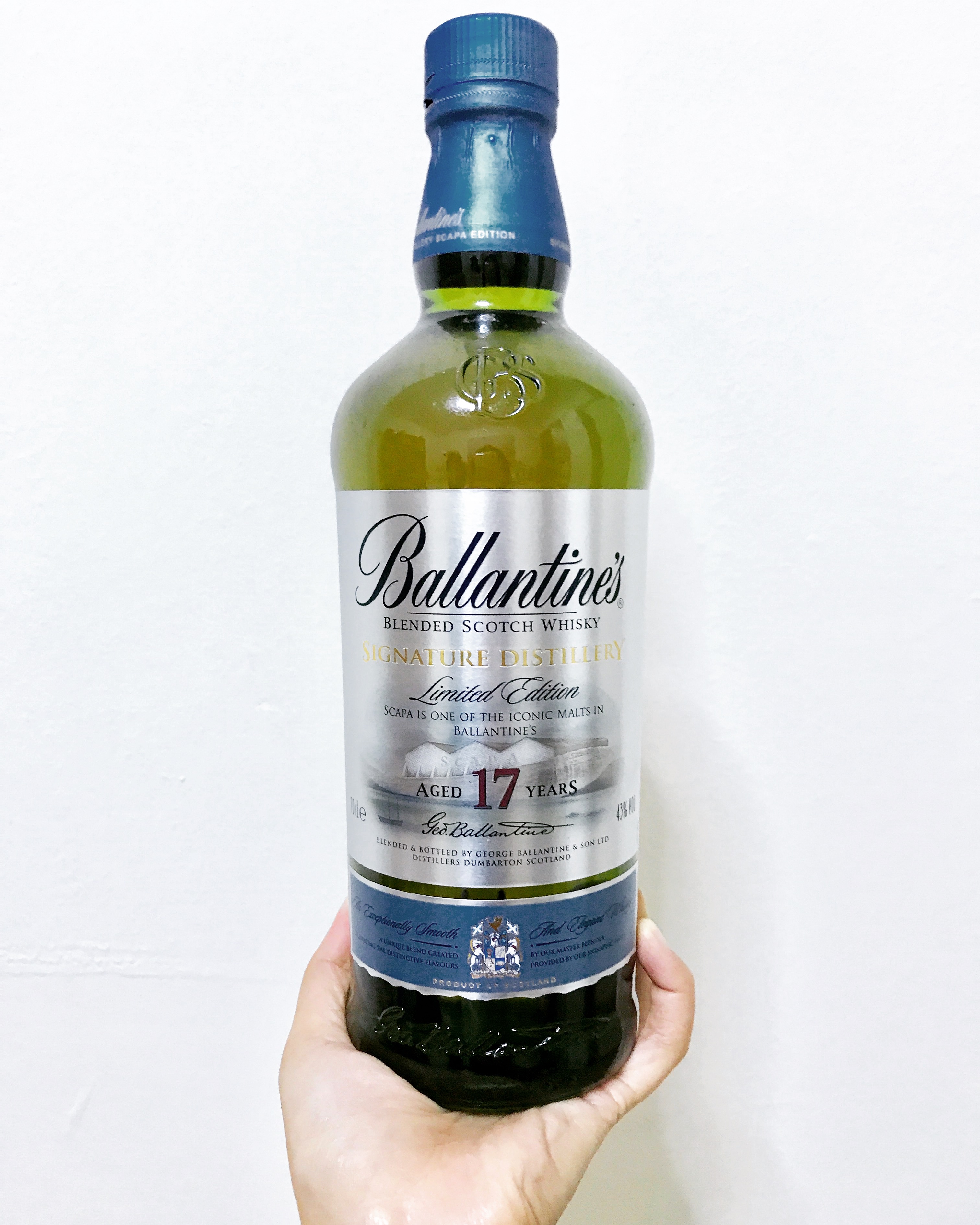 The Ballantine's 17 yrs doesn't stand out as a drink with strong character. It has a light nose, floral in fact. Instead, it is incredibly smooth. It doesn't burn your throats like how some alcohols do. You can take it in a bigger sip than how you would usually sip a single malt. Simply because it slides down your throats as smoothly as silk. There is honey sweetness to this concoction but neither overpowering nor awkward.  Just the right balance. And here is why you should have the Ballantines 17 yrs Scapa Edition for a comfort drink.
You stomach warms up quickly soon after a sip. It calms down frazzled nerves or a mind left back in office, still thinking about work and the list of things left undone. As the night progresses and your glass empties out, unread emails will stay unread. It doesn't matter. What really matters now is a hot shower and the bed.
The Travelling Squid's Take
Friend K told me that Ballantine's is a rare breed of whisky which may no longer be found in Singapore, or many parts of the world. That is true. I'll treasure it while I have it then. The Ballantine's 17 yrs is a good example of how blended whiskies are representation of a whisky – maker's prowess and discretion. It is not at all inferior to single malts.