Review: Affordable Michelin star dining at Petrus in London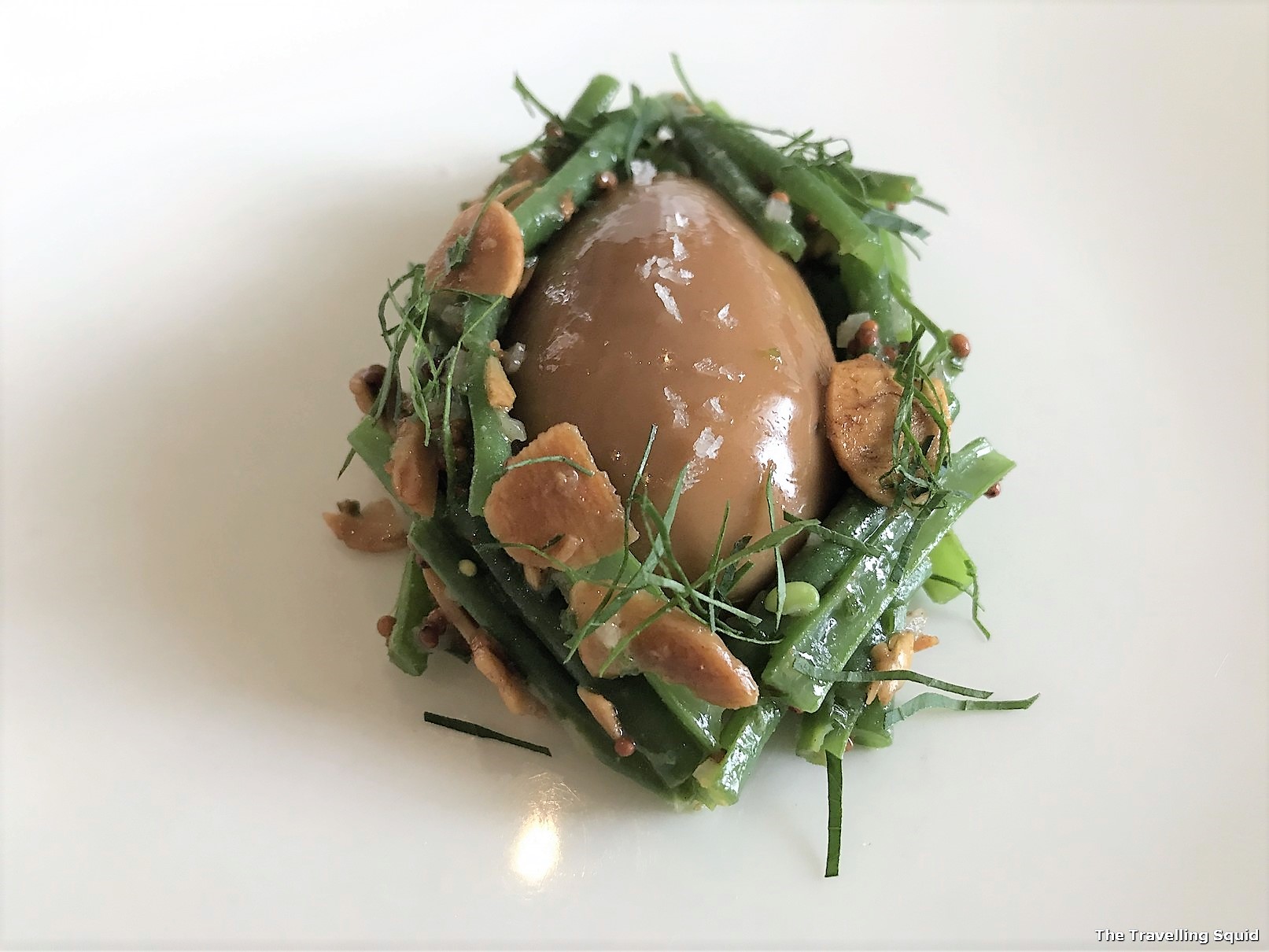 I watch Chef's Table on Netflix from time to time, and Petrus, a Michelin star restaurant, resembled food from one of these top-notch restaurants. Have eaten at Jean Georges and Sushi Yasuda in New York, I had a rough sense of whhat fine-dining would be. I was very at ease at Petrus, and wasn't overly conscious of my table manners and posture. I was just there to have a good time. And I did, because in my memory, this was about having affordable Michelin star dining at Petrus in London. Great value for money.
Ambience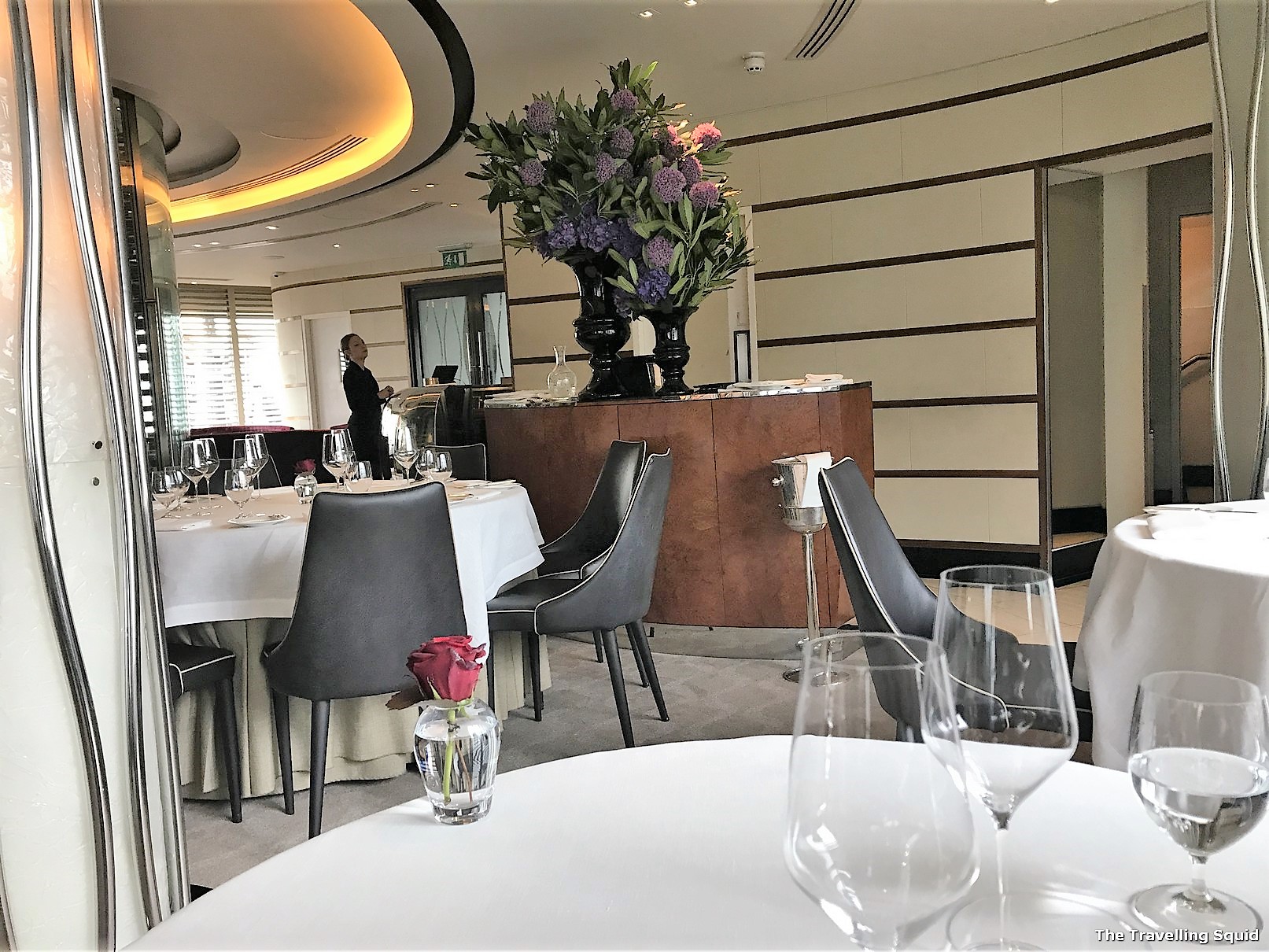 To be far, the ambience of the restaurant wasn't too unique. It was calm, quiet, and that's about it – it didn't have the tall french windows like Jean Georges in New York, just simple, quiet and understated.
The Menu
We went for Petrus' lunch menu, which to me was the one with the best value, at £37.50 per person. It costs an additional £5 for a cup of coffee or tea.
Bread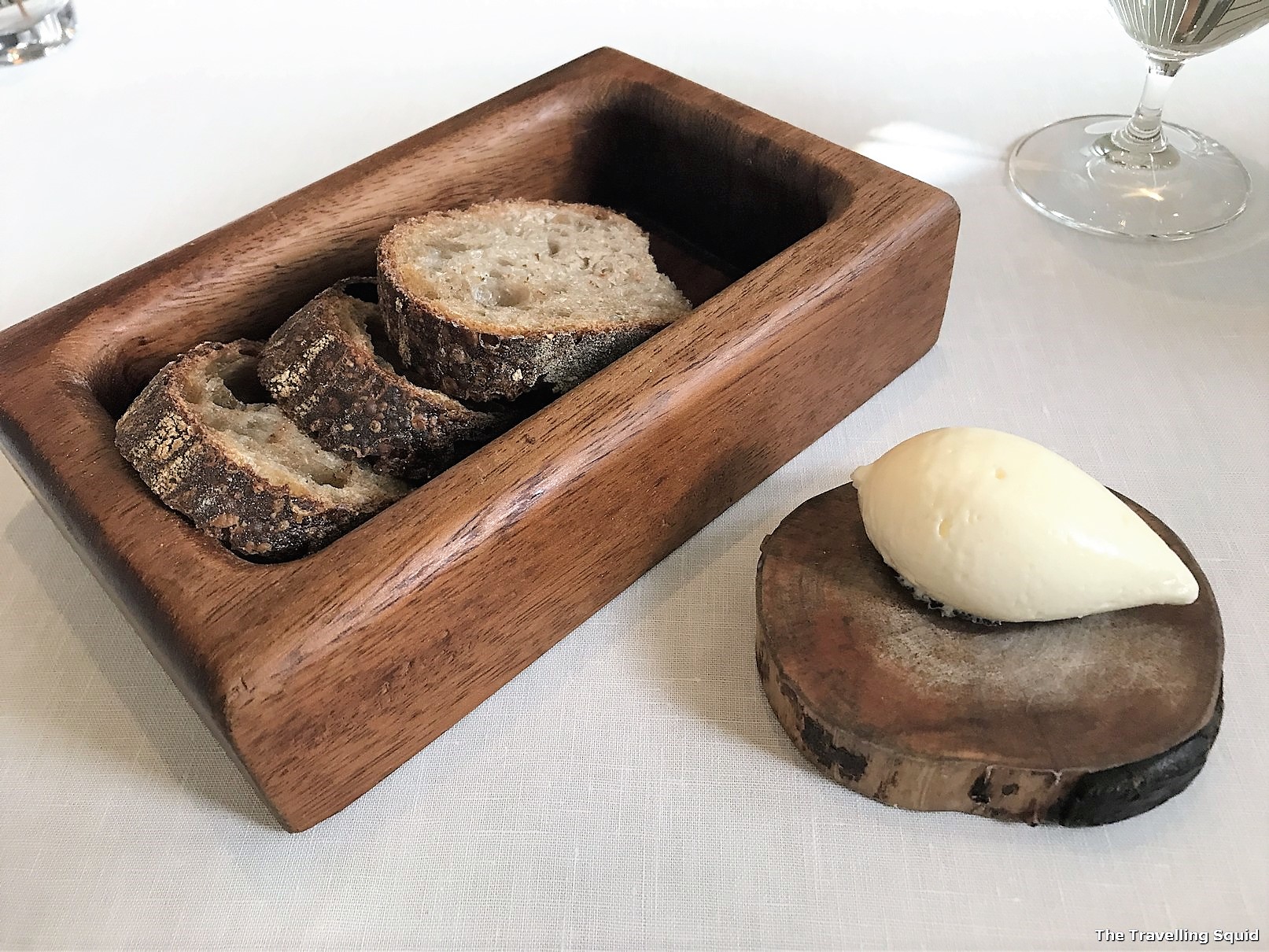 The bread was lovely – it was freshly baked in a wood-fire over (you can see from  the char), and went well with the garlic butter spread which came with it. I thought it was quite a waste to leave such a big portion behind, so I helped myself to an unusually generous dollop of butter for the slice of bread. Guilty, but yum.
Amuse-bouche
Petrus was very generous with the amuse-bouche (little appetizers), serving both the croquette and a nicely plated flowery, citrus-y mix with radish, tomatoes and garden carrots with burrata cheese.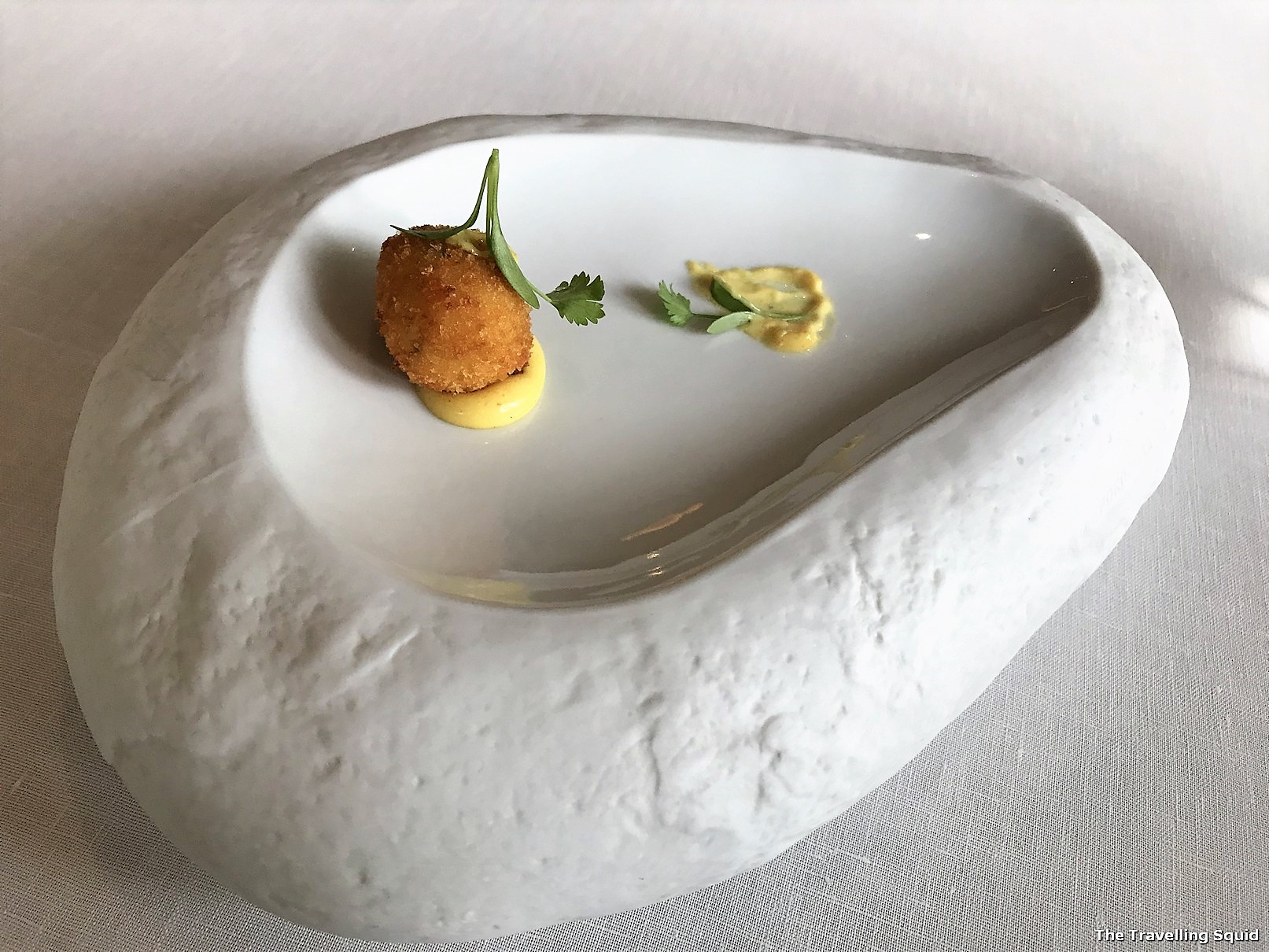 Love the stone plate. The plating was quite amazing for all the dishes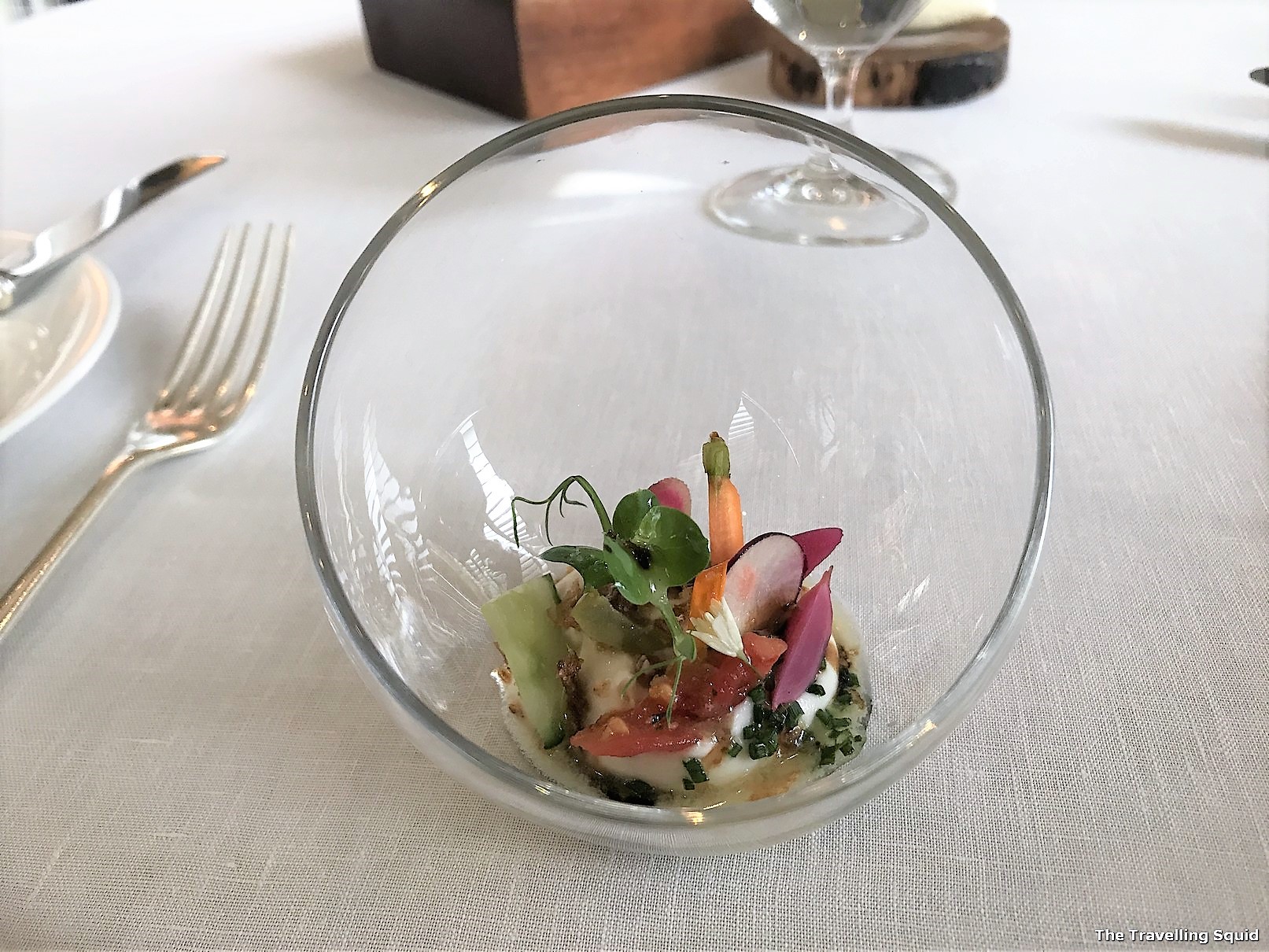 The Appetizer – Fois Gras Parfait
This was my favourite dish of all. I love the plating, the flavours and textures. It was a great balance of all my favourite foods. the Fois Gras Parfait was not too cloying too. It was just a right mix of green beans and almonds by the side, for a great crunchy texture. We also used the Parfait as a spread for the bread – amazing.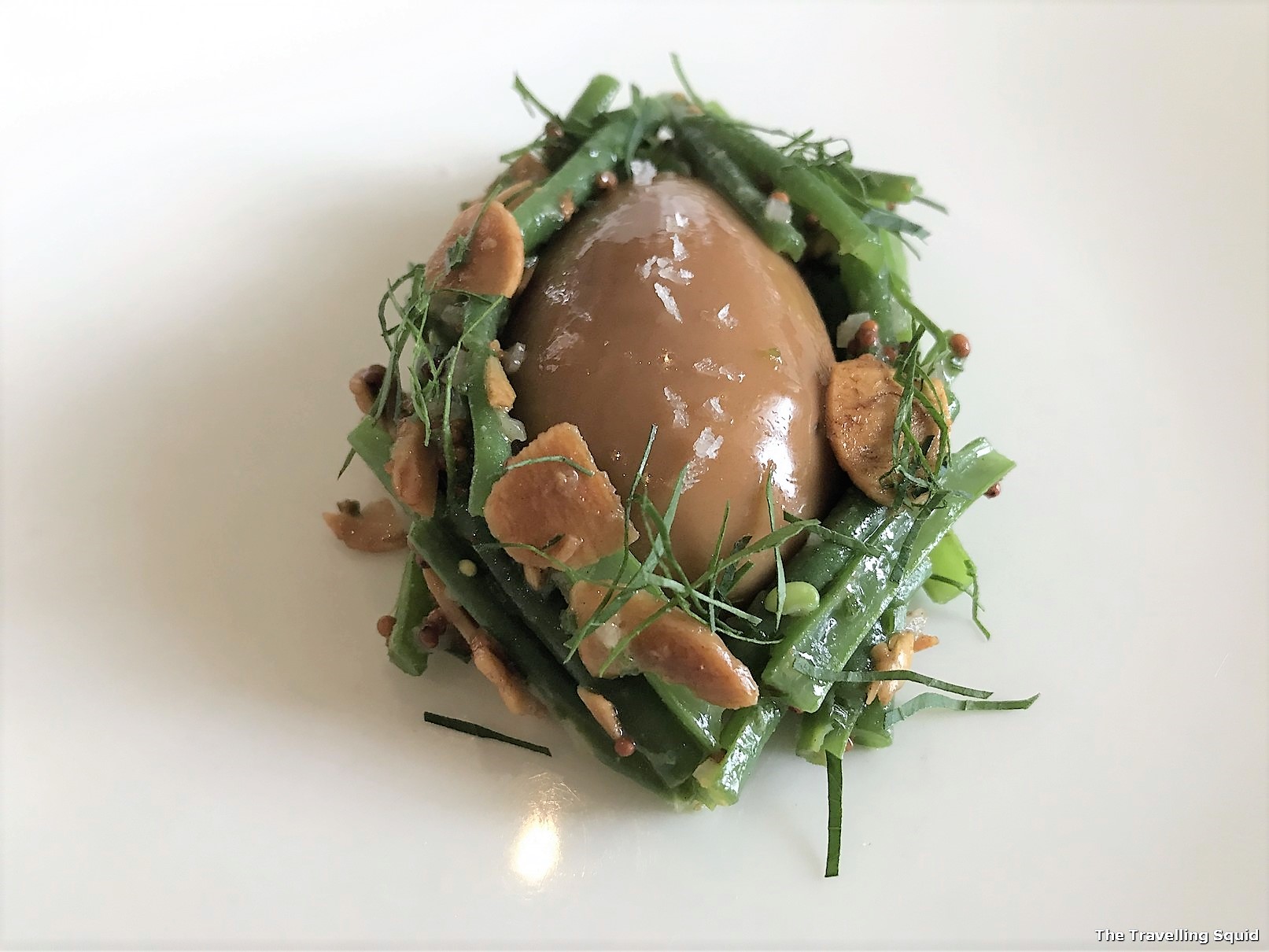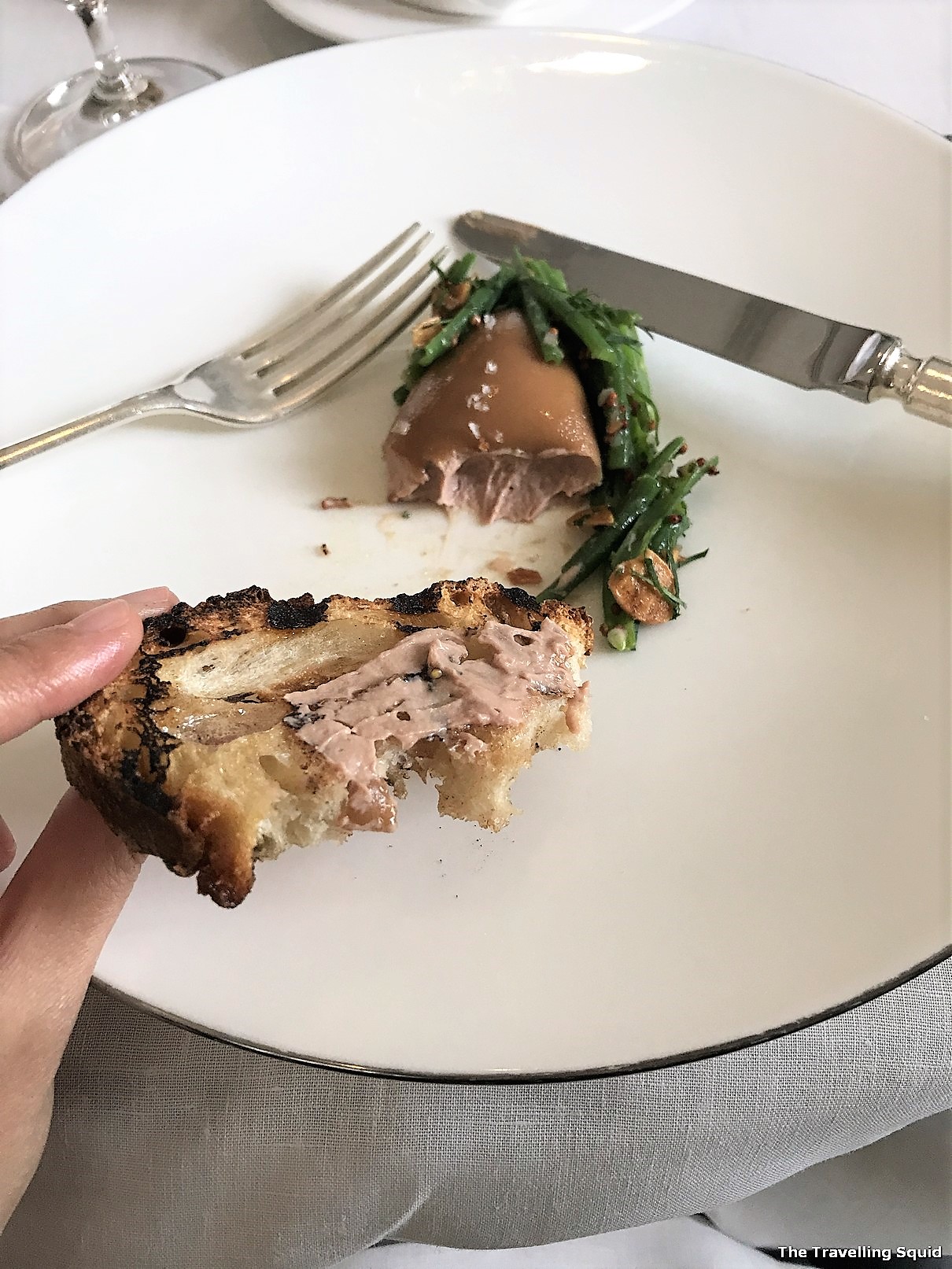 Main – Rack of West Country Lamb
The main was quite good too. The lamb was tender, and the portions generous such that I was full once I was done with it. The charred lettuce went well with the lamb and croquette which was on our plates. (That said, after visiting Scotland, I never want to eat lamb again. That is for another post.)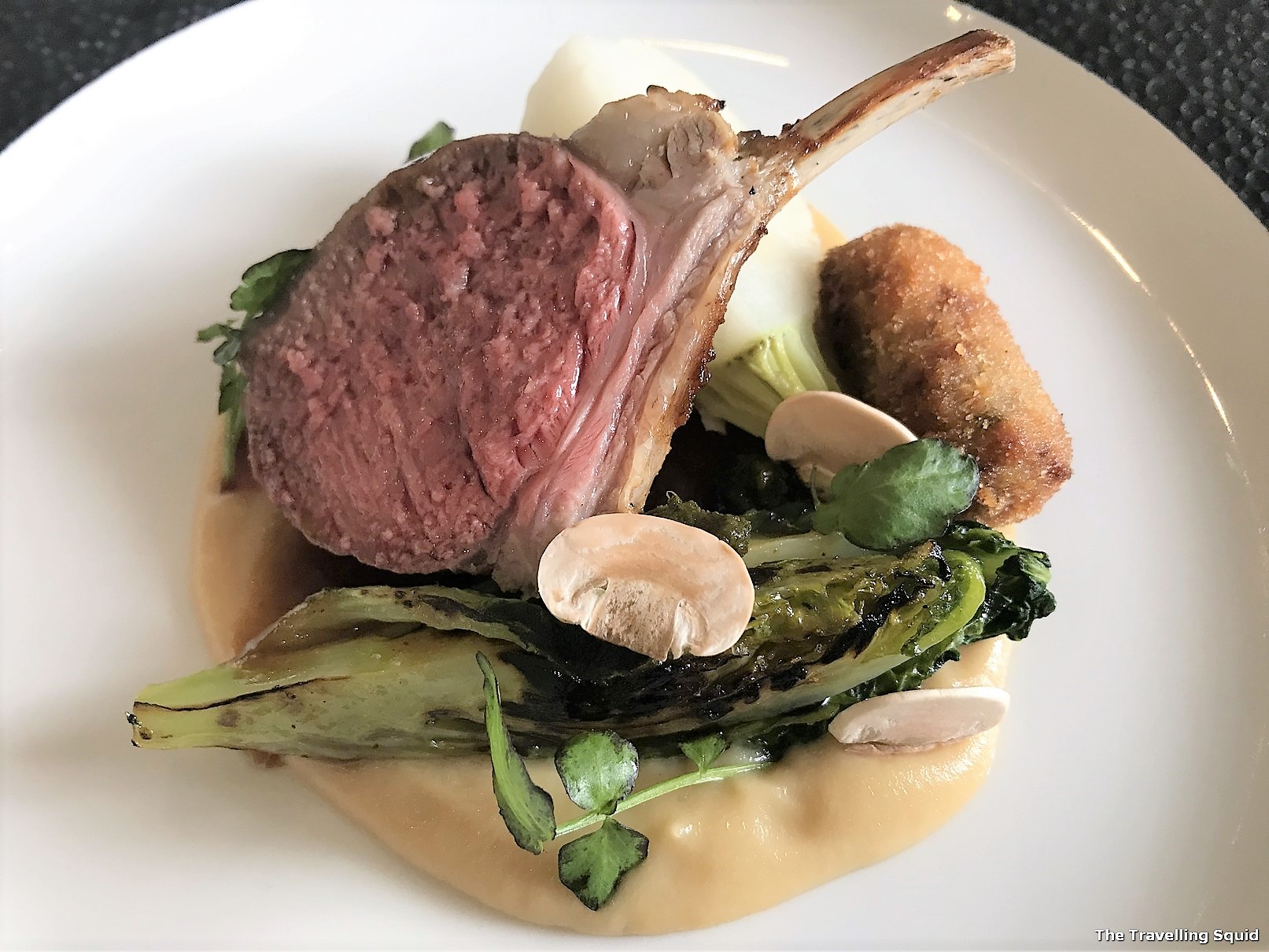 Dessert – Milk chocolate cremeux
This picture does not do justice to the desert. It's much more appetising than you think. There's an intricately sliced thin piece of bread as a mix to go with the foam, chocolate sauce and ice-cream before us. Delish.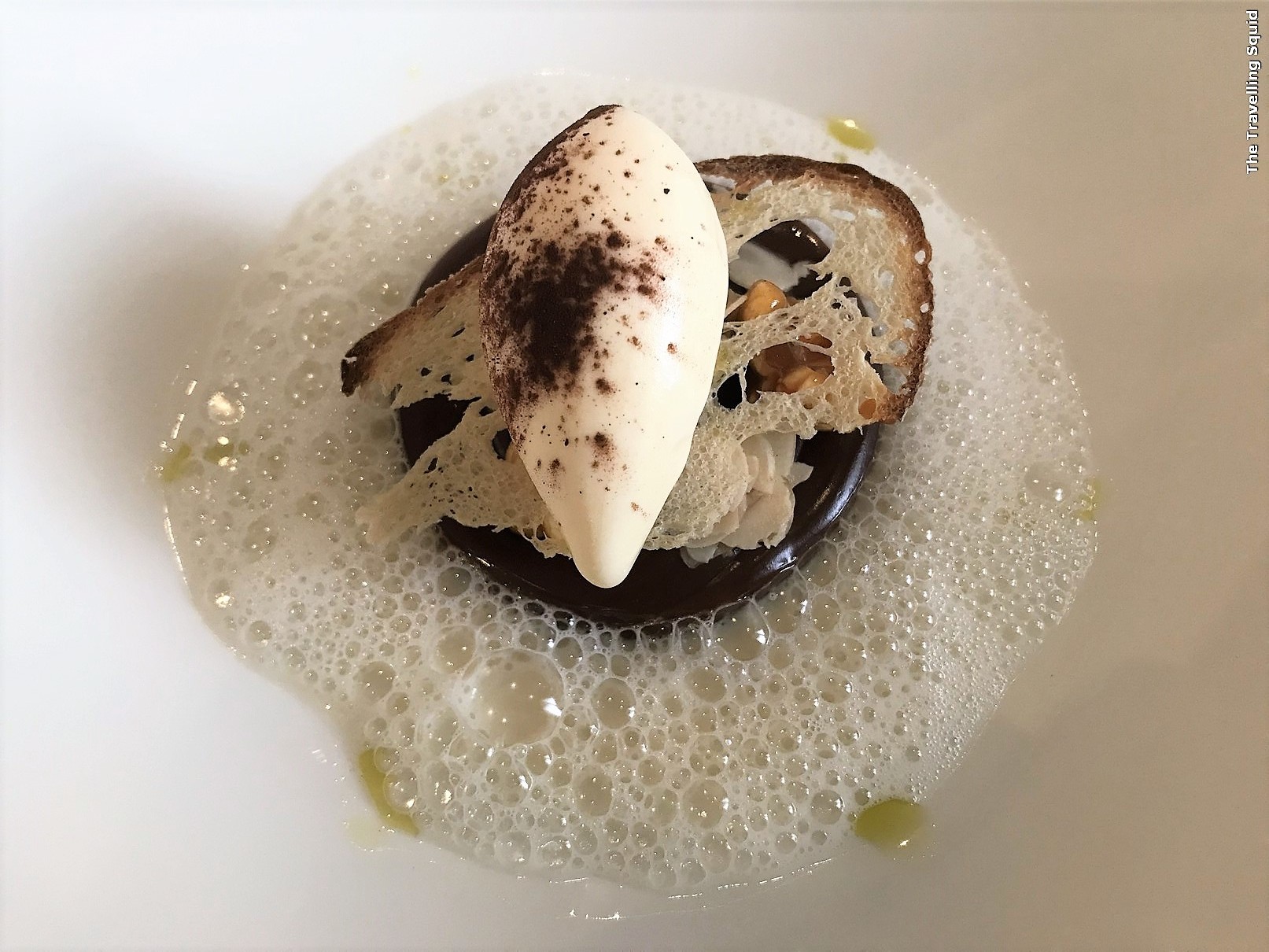 The restaurant was also very generous and provided us with two other small desserts: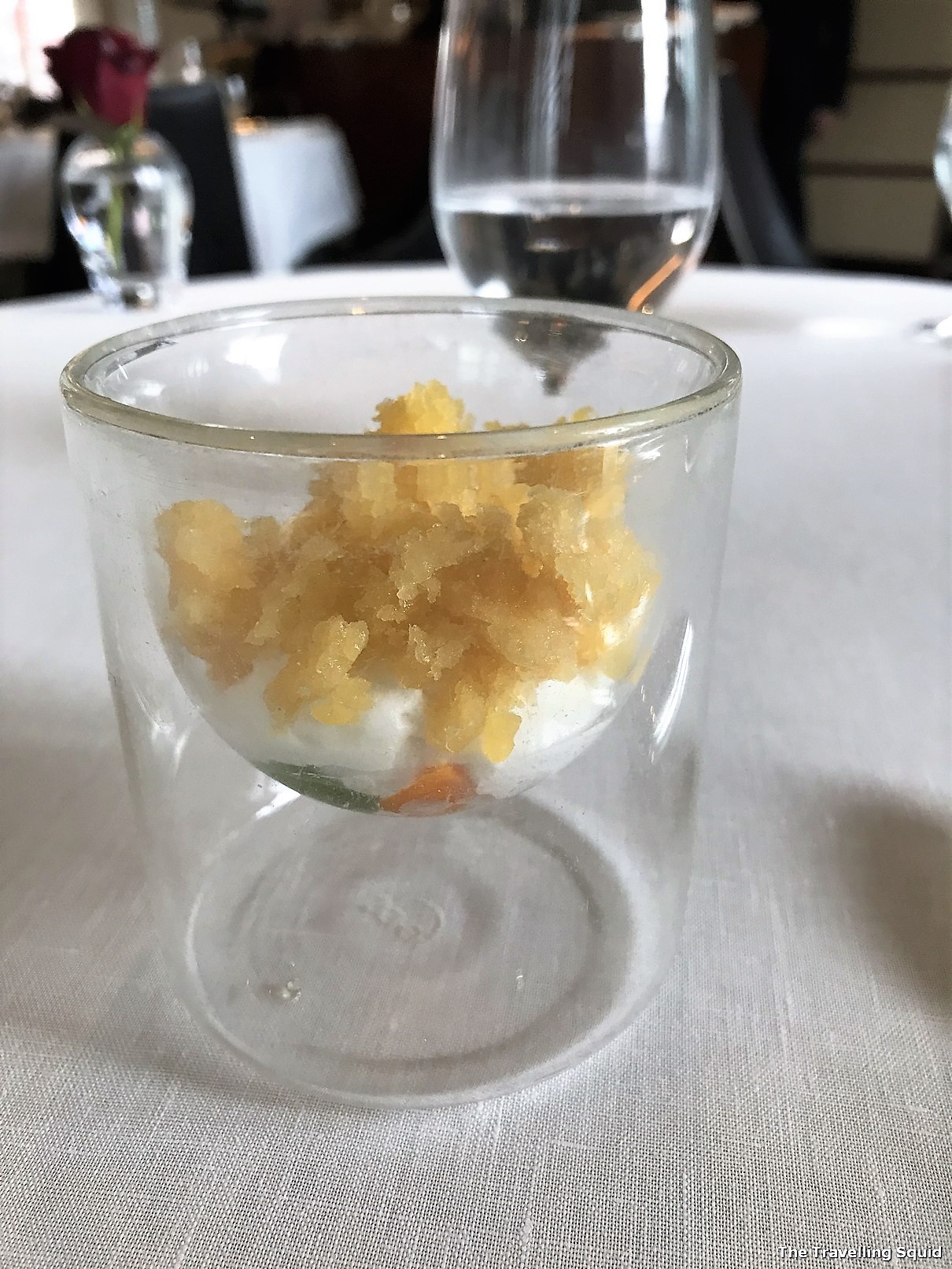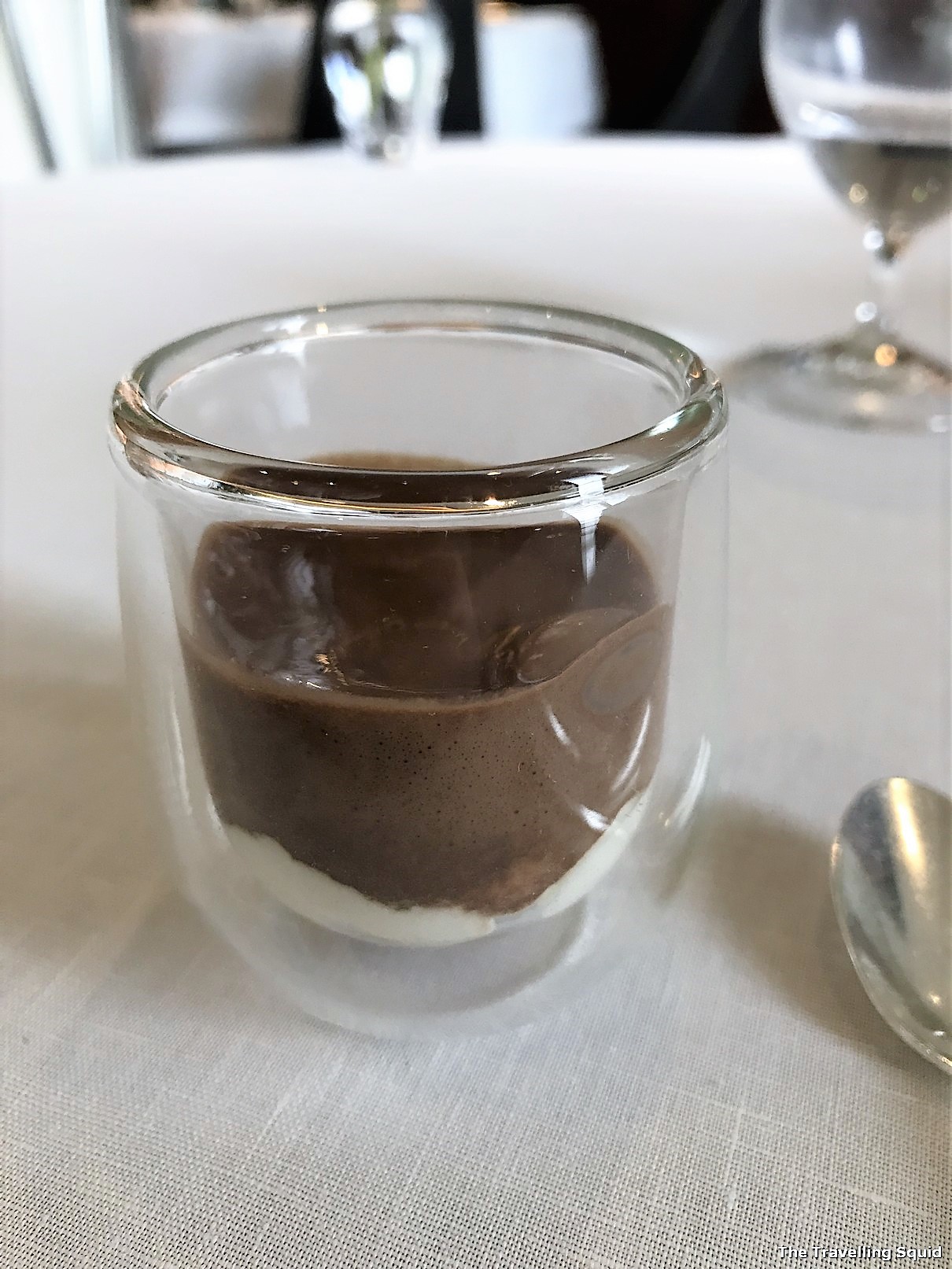 Coffee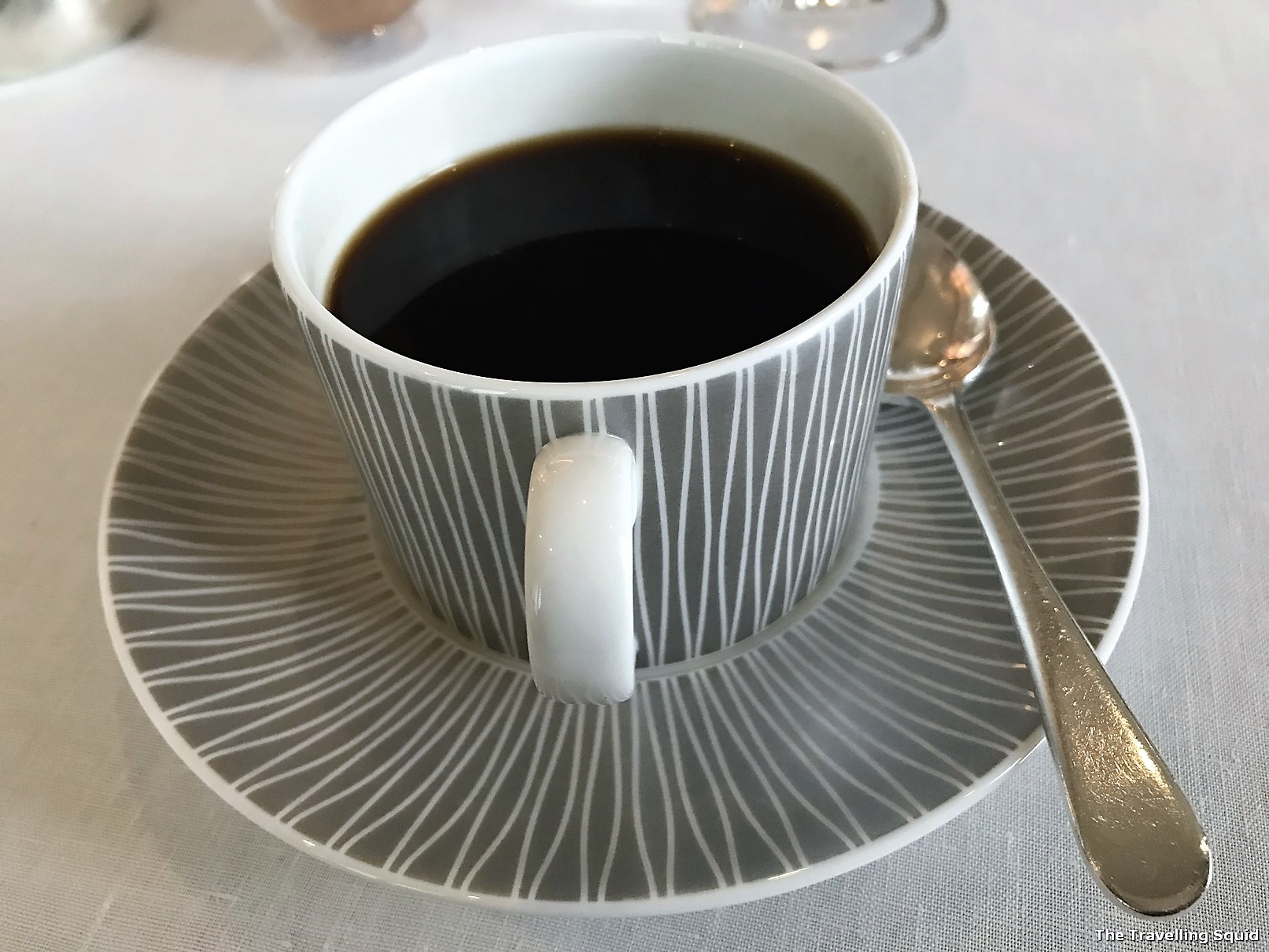 There's nothing like black coffee to end off the sumptuous lunch, and prevent you from getting a food coma. What I really found interesting was the cup and saucer that came with it.
The Travelling Squid's Take
You know that the food and desserts are really good, when you've got to have a chocolate or two while writing this post. Petrus is great for those who are trying out fine dining for the first time. It isn't too intimidating, the flavours aren't too bizarre or out of this world, and more importantly, you actually feel full, from the numerous appetisers and little desserts that they generously serve. I'll strongly recommend Petrus for first-timers to London.
Michelin star dining at Petrus in London
Address: 1 Kinnerton Street, Knightsbridge, London, SW1X 8EA
Tel: +44 (0)207 592 1609
Email: petrus@gordonramsay.com
Website: https://www.gordonramsayrestaurants.com/petrus/