Review: Dinner at the Cuchullin Restaurant in Portree
We had dinner at the Cuchullin Restaurant in Portree when we were there in May. Back then,  the restaurant was very popular with fellow travellers. We were ravenous after the Scorrybreac Walk around Portree, and were glad that we made a reservation prior to that.
Location
The Cuchullin Restaurant is located in downtown Portree, a 5 minute walk from the Bosville Hotel where we stayed in.
Service
Similar to the pizza place L'incontro, we found the service at the restaurant somewhat slower than usual. I'm guessing it was during the peak tourist season and the restaurants were rather understaffed as a result. The waitresses took some time to get our order and the food took some time to arrive.
Starters – Oysters
I'm a big oyster fan – so naturally we had the oysters. They were sweet, creamy and fresh, though slightly smaller in size compared to the ones in Oban. It went well with the glass of white wine we ordered.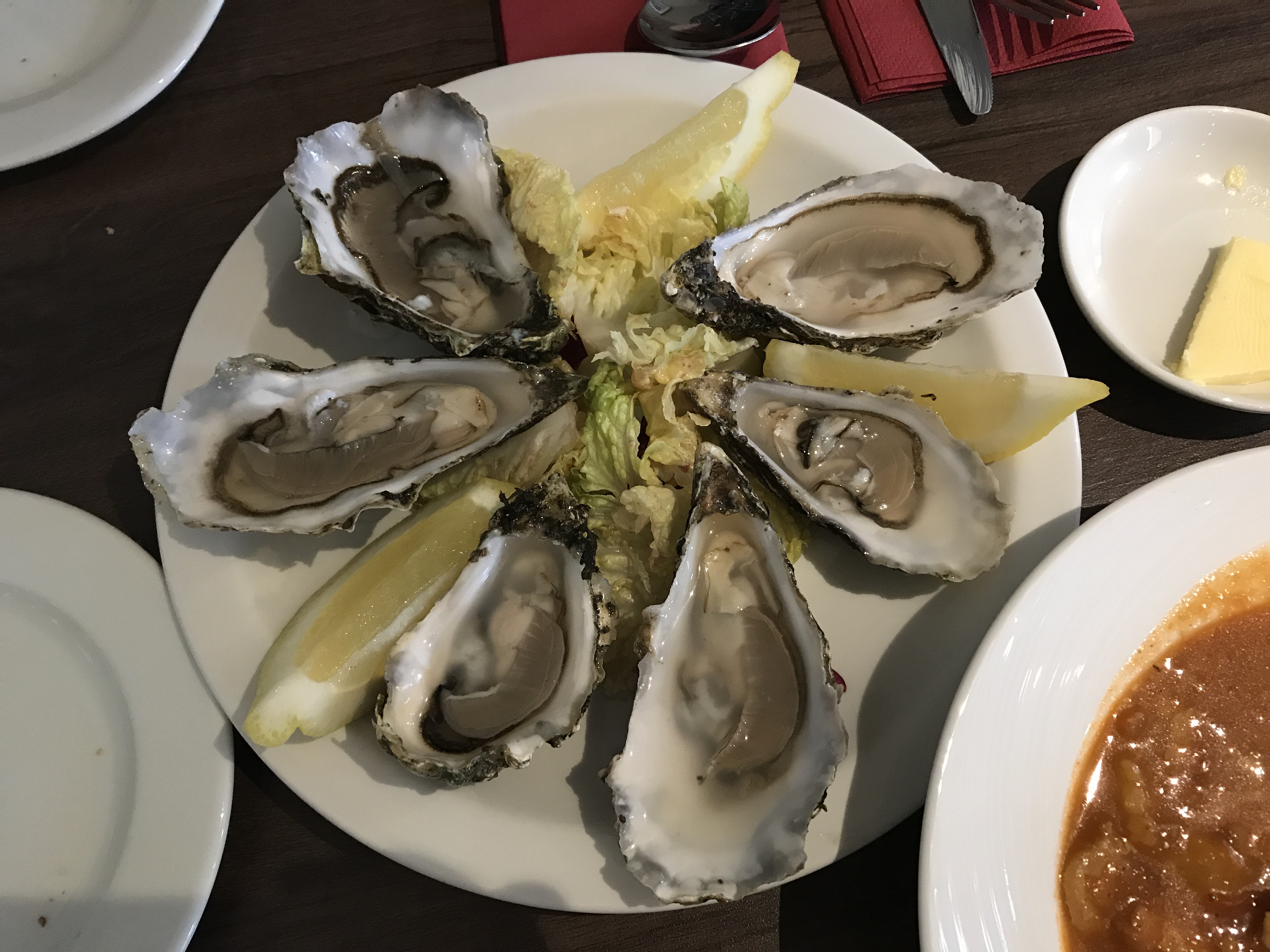 We also ordered tomato soup to warm up our stomachs. It was tasty I recalled.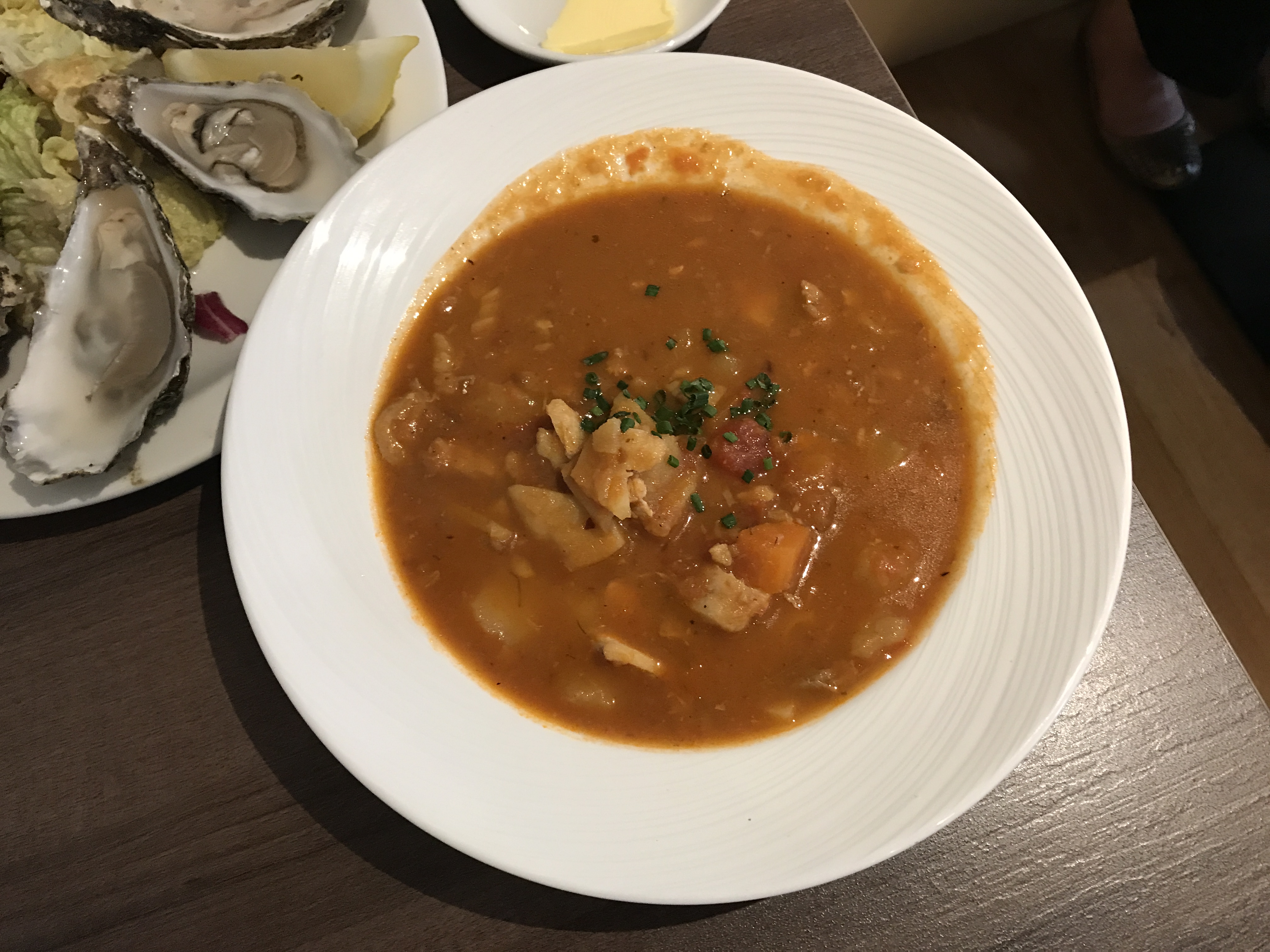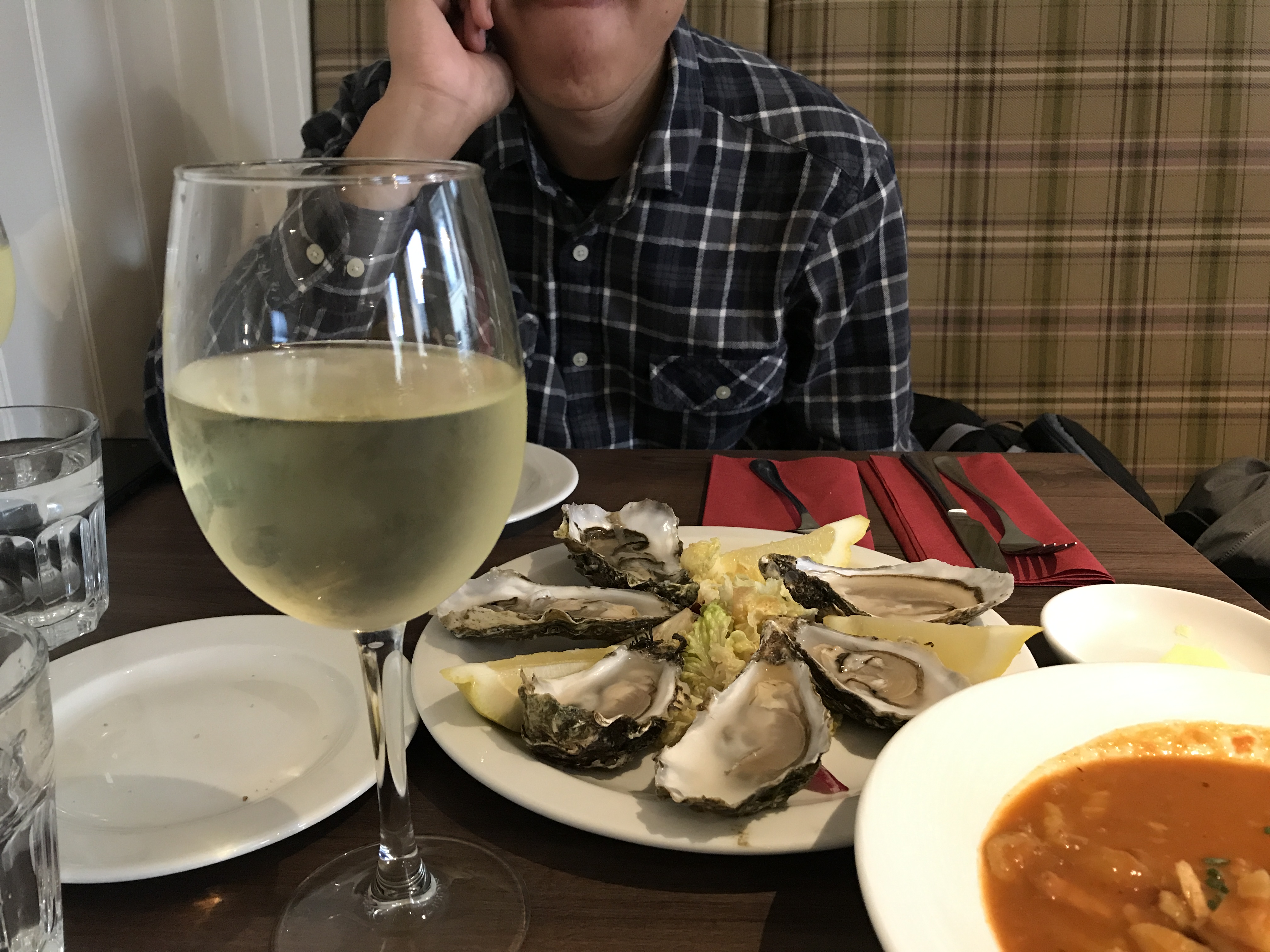 Main – Crabmeat pasta
For our main, we were ravenous from the walk earlier, and ordered a crabmeat pasta. Don't think it was on the menu as it was a Special of the Day. The food took a while to come.
The portion was generous, and I appreciated the presentation. But I thought the pasta could do with more sauce and more seasoning. After a few bites, subsequent mouthfuls felt dry and strenuous. It was like I was just eating the boiled noodles. I manage to mitigate that by adding Tabasco to the food.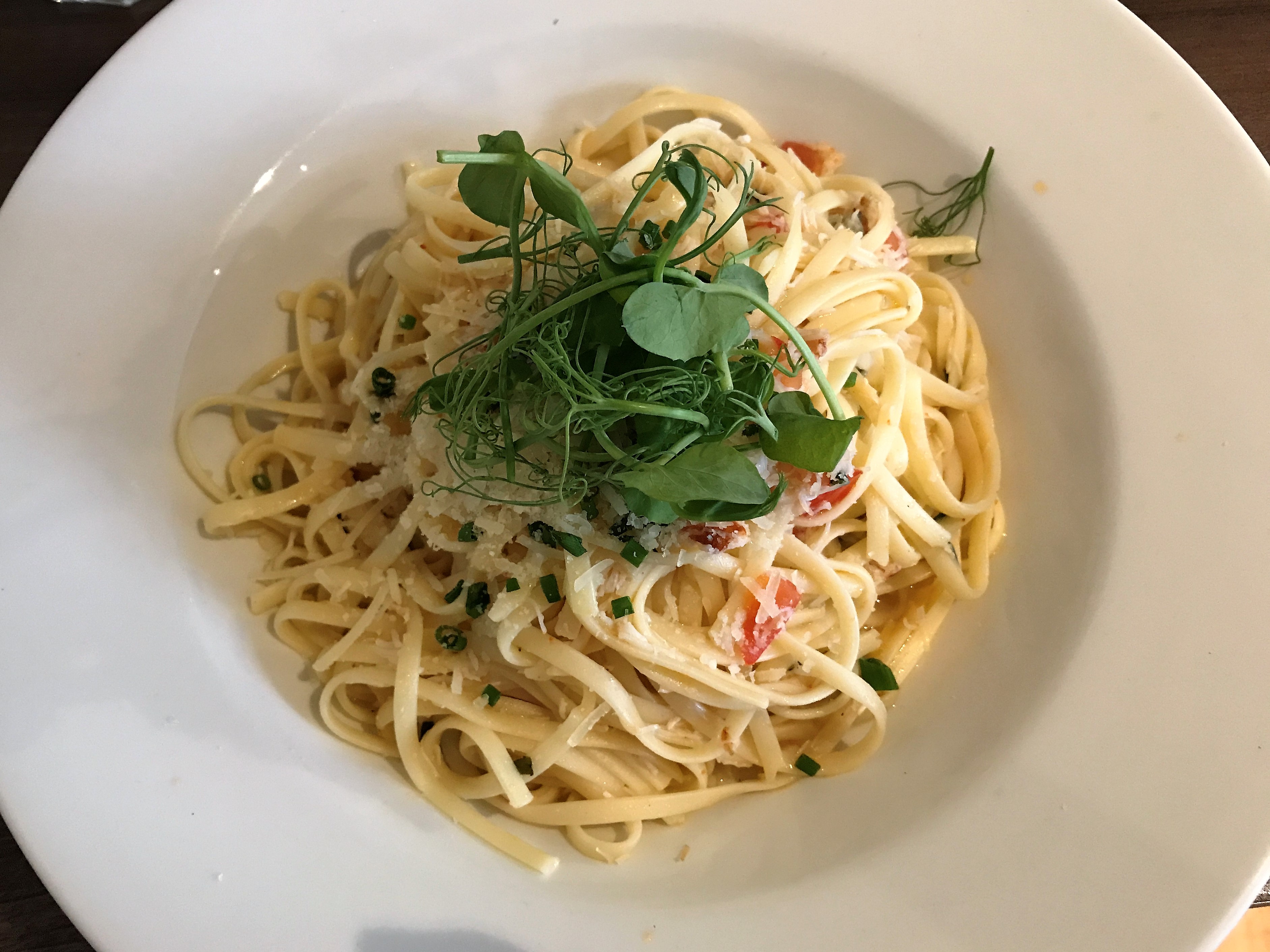 The Travelling Squid's Take
To be fair, the crabmeat pasta may not have been Cuchullin Restaurant's signature dish, hence the bland taste. The chef may have forgotten to add salt and pepper. It seems that the seafood platter was the highlight. I suggest that if you ever choose to have dinner at the Cuchullin Restaurant in Portree, avoid ordering any pasta dishes. Keep to the seafood mains and you should be fine.
***
Dinner at the Cuchullin Restaurant in Portree