Three reasons to eat at the Oban Seafood Hut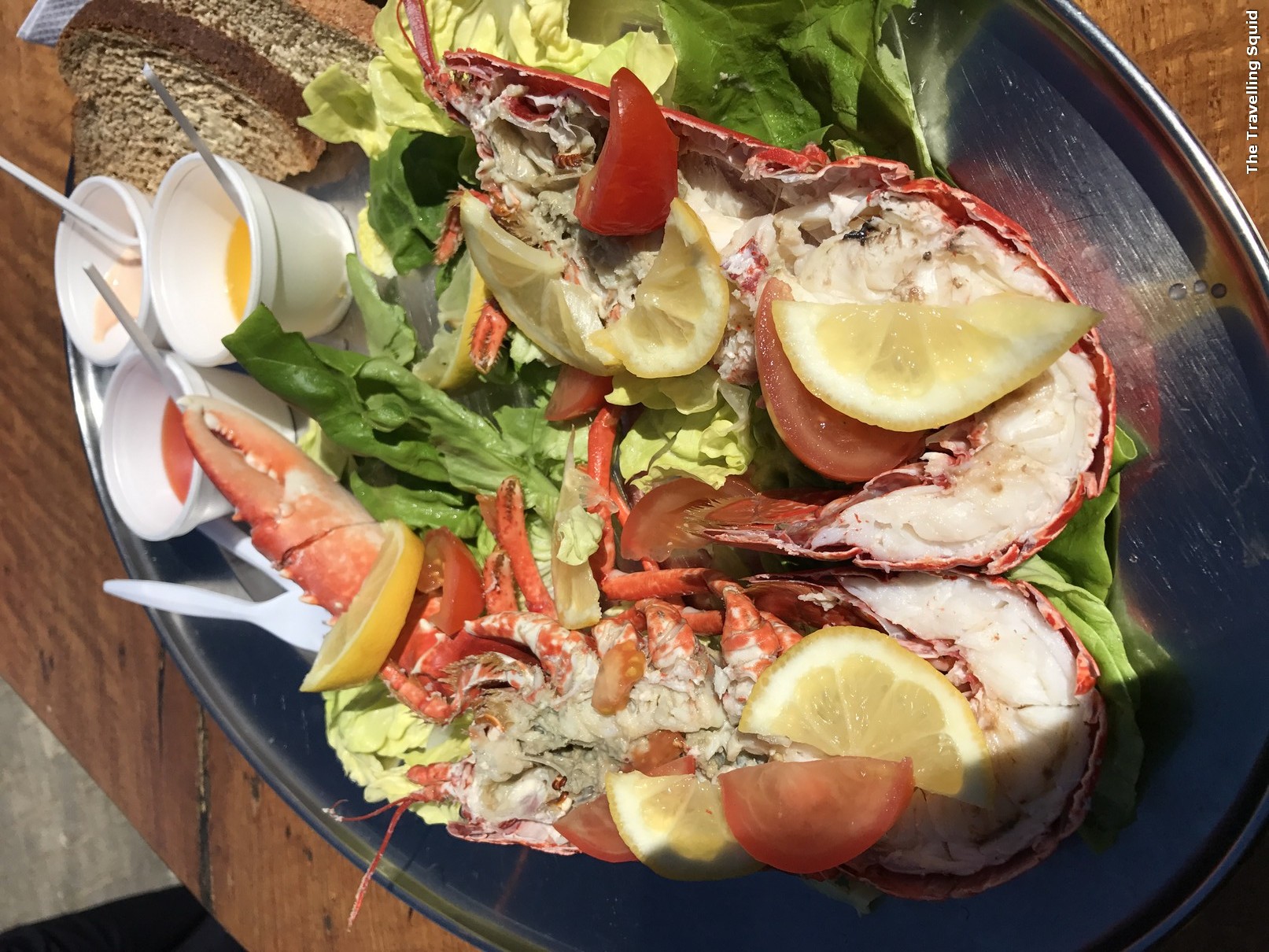 Visiting the Oban Seafood Hut was probably one of the most memorable experiences we had in Oban. Not only was the seafood just right – fresh, sweet, with a taste of the sea, it was also value-for-money. The very experience of having a standing seafood meal right next to the pier drew in plenty of envious onlookers who asked us for our reviews, as we slurped down the fresh oysters from their shells. It is no wonder why the Oban Seafood Hut is rated #1 out of the 68 restaurants on Tripadvisor. Here are three reasons to eat at the Oban Seafood Hut:
1. Seafood is fresh and value for money!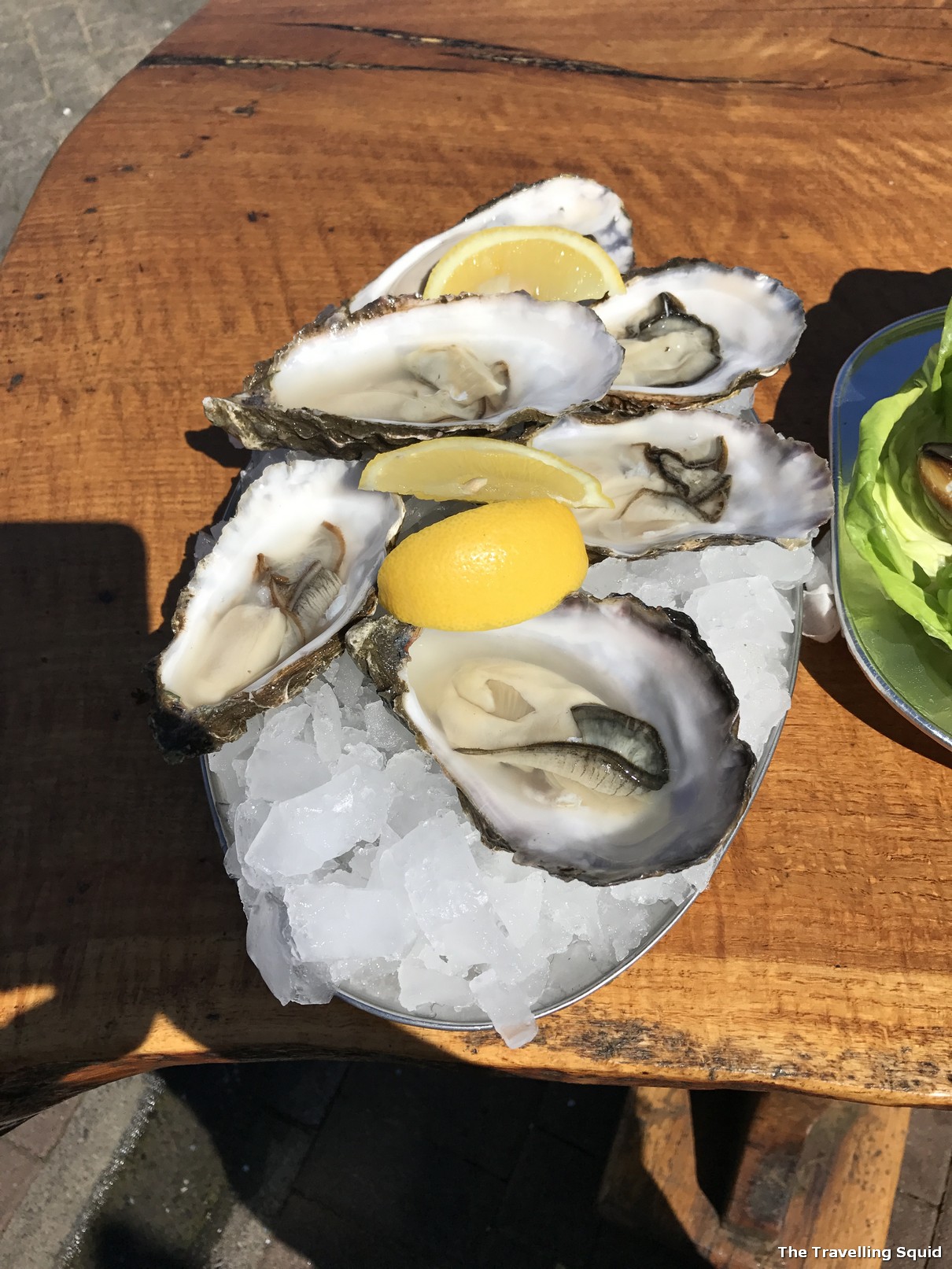 I'm a big fan of seafood, and can have it at any time of the day. I'm the sort who could have a dozen  of oysters in one sitting. We first ordered a platter, but that prove insufficient for yours truly, who has a raving appetite despite it being a while since her adolescent years. When I was given the freedom of what to order after a seafood platter, I set forth with determination and ambition.
I returned with a lobster and half a dozen oysters. I would have ordered a dozen oysters, if not for the fact that we might not have brought sufficient cash out. If I remembered correctly it cost us £19 for a lobster with one pincer, and about £9 for half a dozen oysters. Here's a rough description of the menu. The Grand Platter (£27.50) comes with a Lobster, which is more worth it than the Seafood Platter for two (£14.95) in my opinion. Here's why: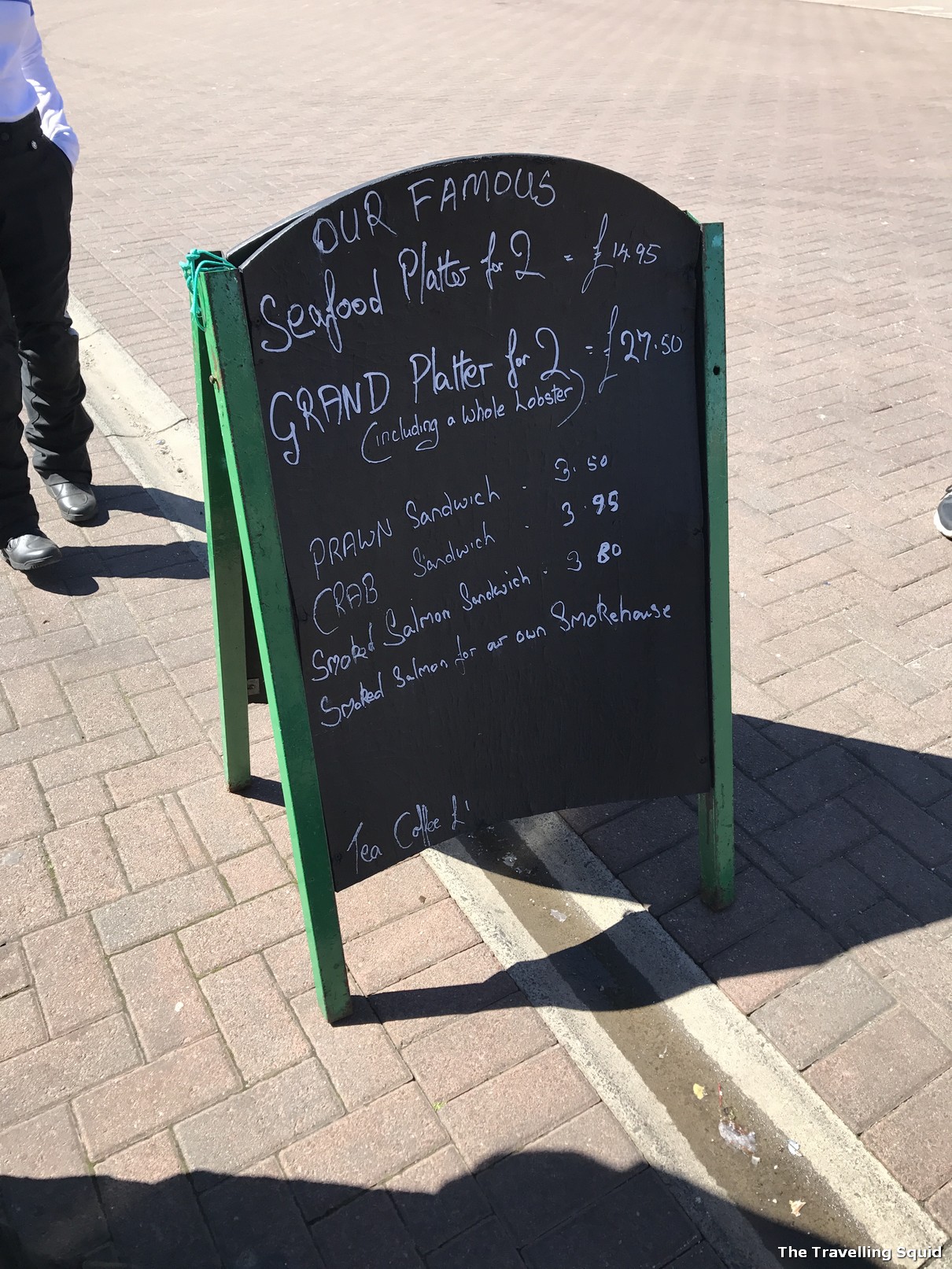 The Seafood Platter for two
S ordered a seafood platter for two, and I begrudged him when the Grand Platters of other diners started arriving. My longing for the lobster beautifully presented on their plates intensified, to the point that I could not be appeased until one more lobster and half a dozen oysters arrived.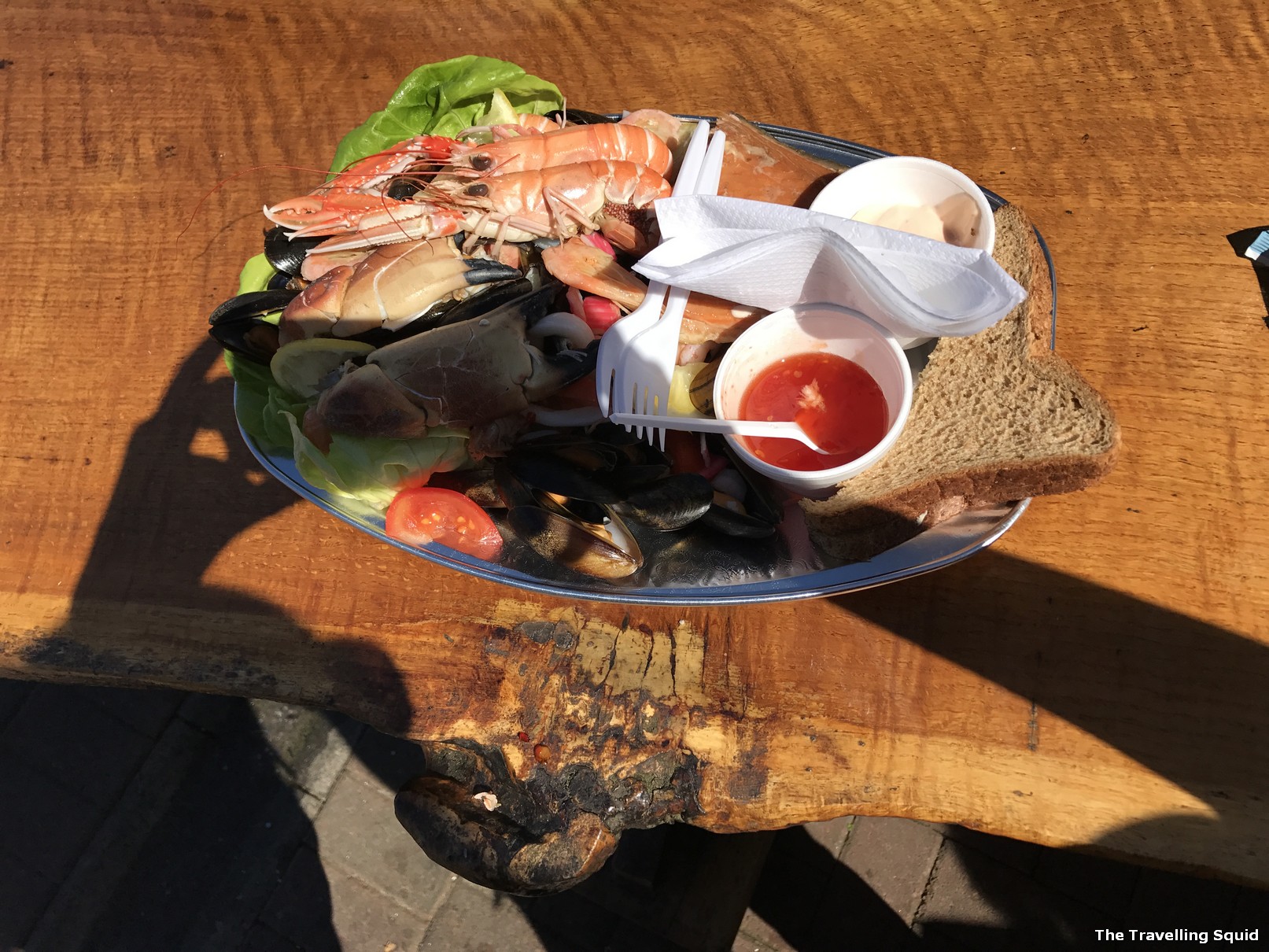 Before we go on, a seafood platter is sufficient if you have a small appetite, or if you are not a big fan of seafood. They serve the basic stuff, smoked salmon, mussels, prawns and crab, which were nice, but not exactly mind-blowing. There's also butter and bread which accompanied the dish – which was really yummy, if not for the fact that I was saving the calories for other seafood. The Grand Platter comes with similar items and a lobster with two pincers – which makes it a good value-for-money option.
2. There was a kind uncle giving out mussels in white wine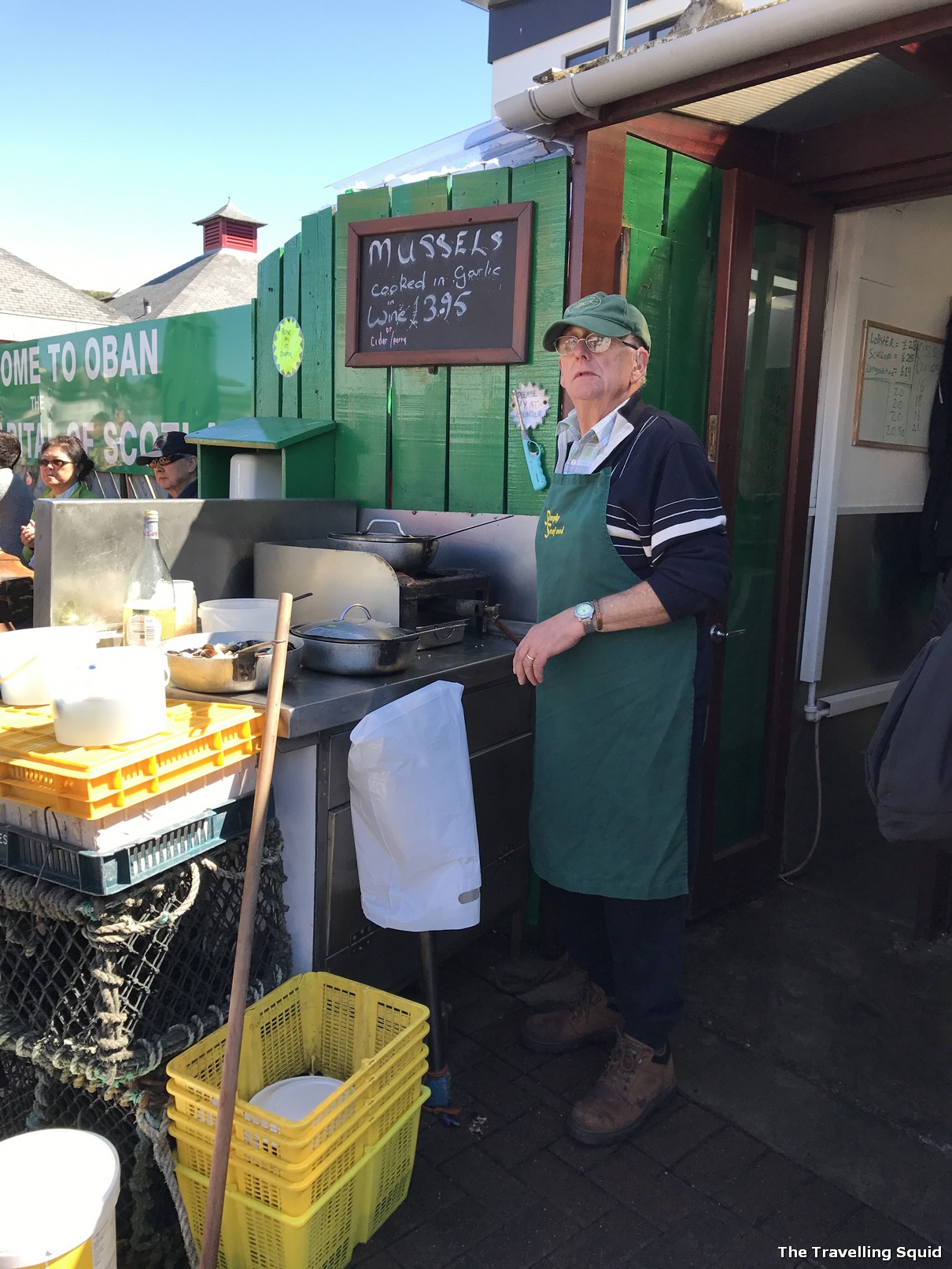 Service is not what one would expect to find in a restaurant, but there was a kind gentleman cooking mussels for people to taste them, and he gave us a few to try, despite us telling him that we had ordered some. These mussels were cooked in white wine – tasted delish.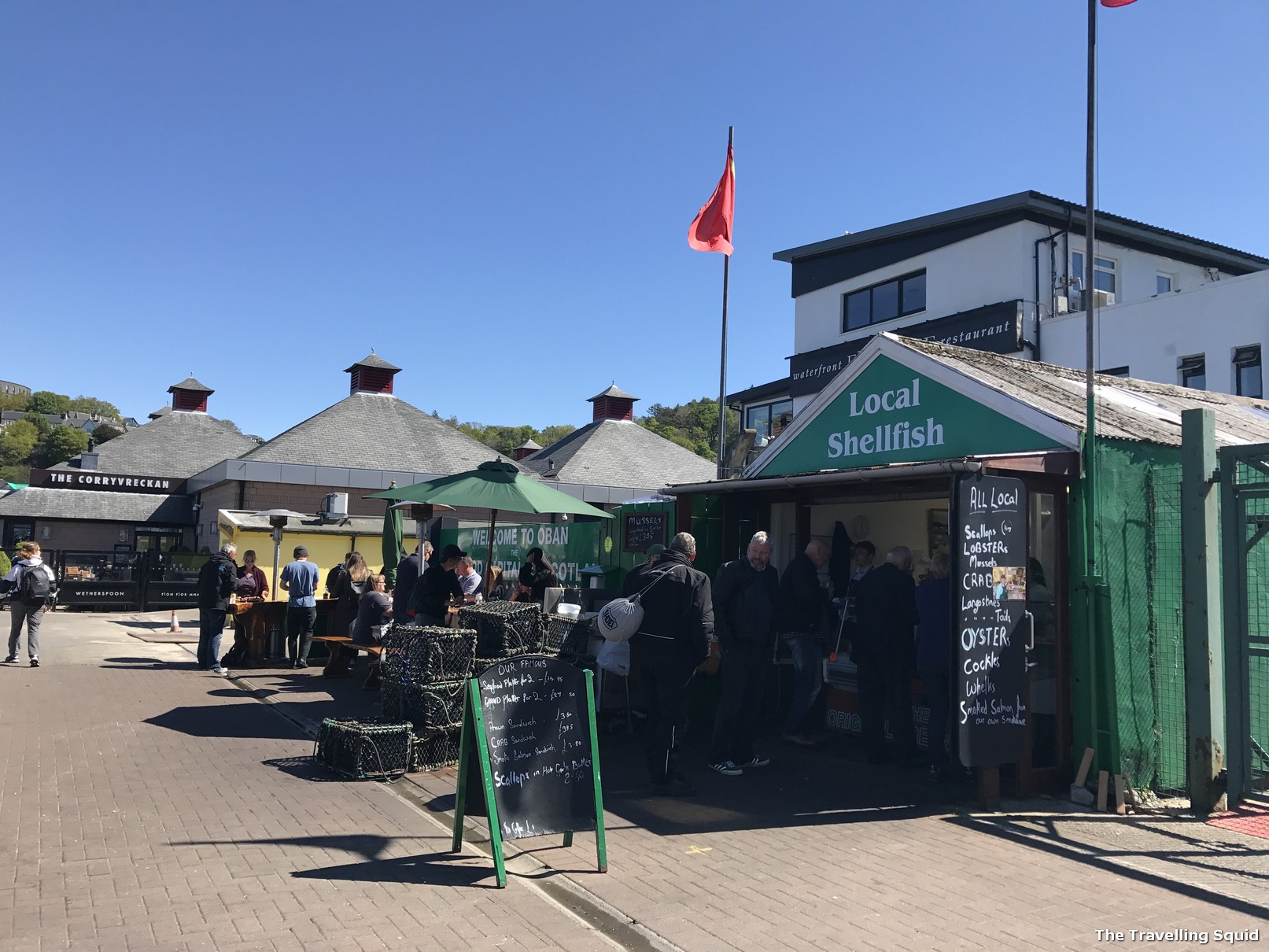 3. There's a nice view while you eat
We were there in summer, and the sunlight beamed from the sky. All around, there was sea breeze threatening to blow away our wet wipes, so we never felt hot. There were several interesting sights – a cruise ship had docked not far away, and there were little fishing boats by the pier. It adds to the experience of having seafood just right by the seaside.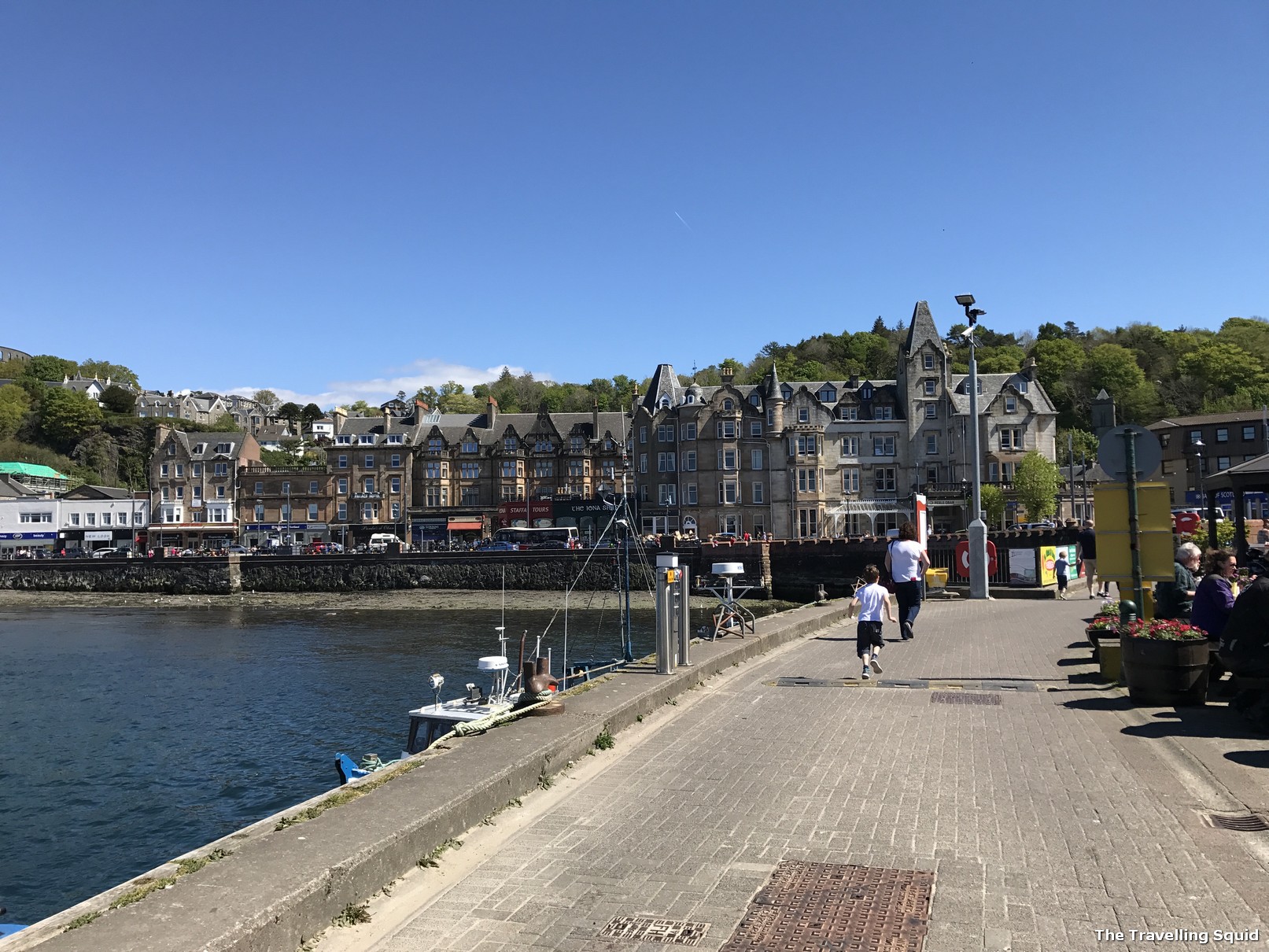 Crowd
It can get very crowded during lunchtime. We were there slightly before 12, and took awhile to get a space a the table, which took on the form of a tree log. Around us, there were people happily slurping oysters from their shells, or peeling prawns in double-quick time.
The Travelling Squid's Take
For any visitor to Oban, I'd recommend heading to the Oban Seafood Hut for a meal, or for several meals. It's the kind of place where I'd have my breakfast and lunch everyday, if I was alone. Perhaps I could then have a whole lobster alone, and a dozen oysters for myself without the societal pressure of having to share my food. : )
* * *
Three reasons to eat at the Oban Seafood Hut
Address: Calmac Pier, Oban PA34 4DB, United Kingdom
Opens daily, from 10am – 6pm.
Peak hours are from 12pm – 2pm.
Don't think it has a website or phone number. It's that legit.