Istanbul international airport, all angst is lost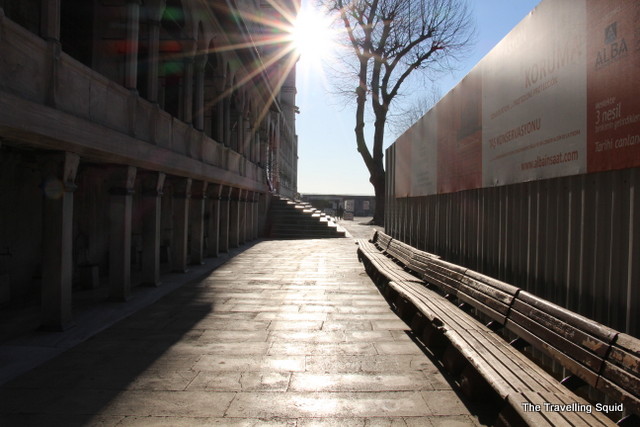 We had booked a series of Turkish Airline flights during our trip to the Middle East recently, and spent a considerable amount of time at the Istanbul international airport.
If you had asked me about my experience at the Istanbul international airport, I would have given you a long list of gripes. From dirty toilets in some locations, to flights which leave early, to unhelpful airline ground staff.
But upon hearing the news today, that 41 people have died in the bomb blasts, all angst is lost.
When we were there, I never felt unsafe. Security was pretty tight. It is sad that this happened.
Suddenly, a six-hour overnight wait in the airport lounge isn't too bad. A six-hour wait with a free supply of mineral water and fresh cherry tomatoes. Memories of the helpful Turkish Airlines staff who gave us access to the lounge comes to memory. So does the memory of slowly sipping a tiny bit of tea each time, in order to seat hog at the cafe chain Simit Sarayı, because we had run out of Liras. (There was nowhere else in the airport that offered a more comfortable spot.)
My thoughts go out to the injured, and the grieving families. And to the stranded travellers out there.
Istanbul will always be full of charm. When the dust has settled, I hope to return.
Like its name suggests, Istanbul, I stand by you.