Photo story: Trekking up the Seongsan Ilchulbong Peak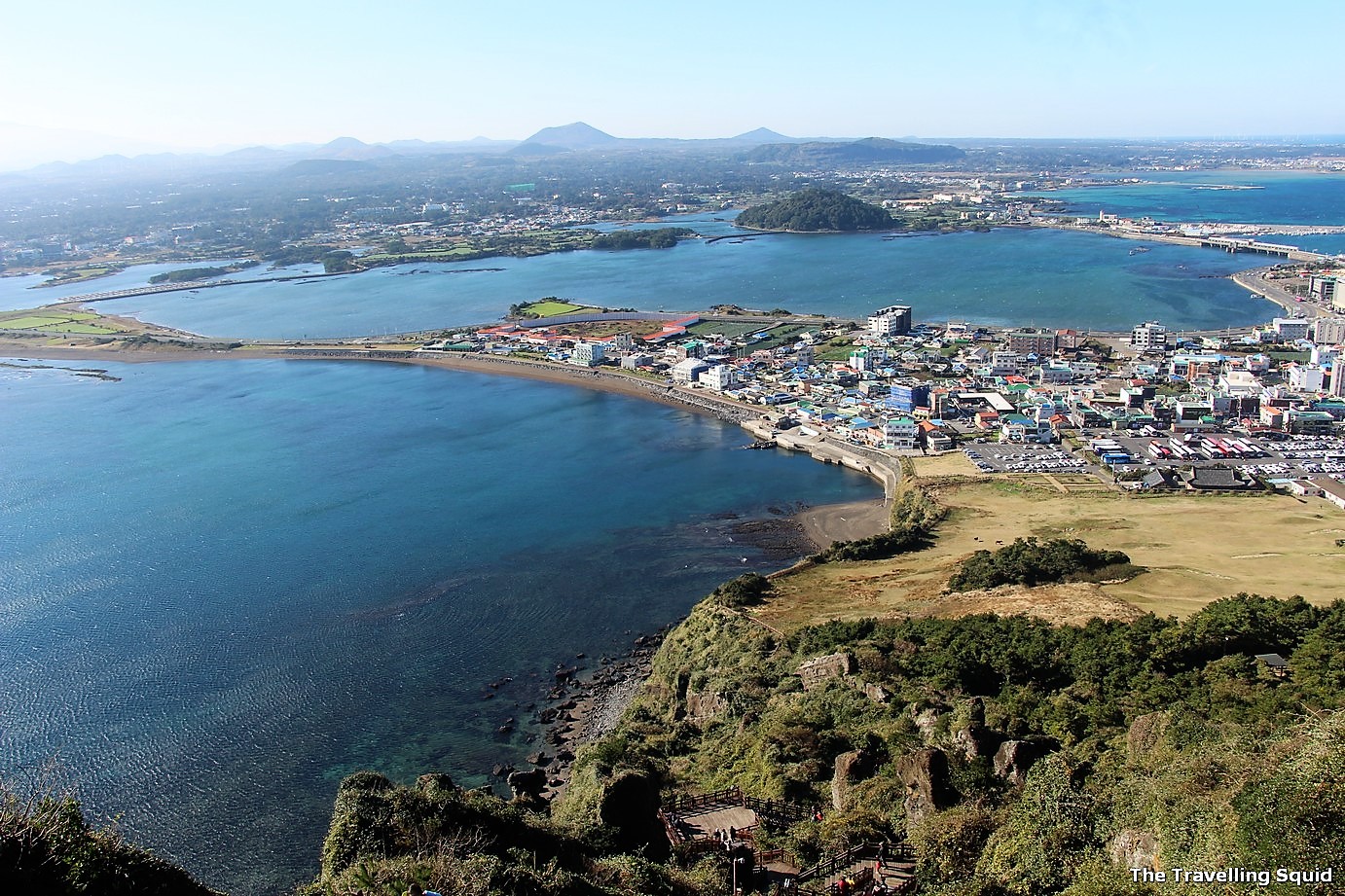 If you're in the mood for some trekking in Jeju, but of the less of the intense kind, you could consider trekking up the Seongsan Ilchulbong Peak. Also known as the Seongsan Sunrise Peak, it is an archetypal tuff cone formed by hydrovolcanic eruptions upon a shallow seabed about 5 thousand years ago. Here's a brief description before we go into discussion about trekking up the Seongsan Ilchulbong Peak:
According to Wikipedia, the Seongsan Ilchulbong Peak is said to resemble a gigantic ancient castle, this tuff cone is 182 meters high, has a preserved bowl-like crater and also displays diverse inner structures resulting from the sea cliff. These features are considered to be of geologic worth, providing information on eruptive and depositional processes of hydromagmatic volcanoes worldwide as well as past volcanic activity of Seongsan Ilchulbong itself.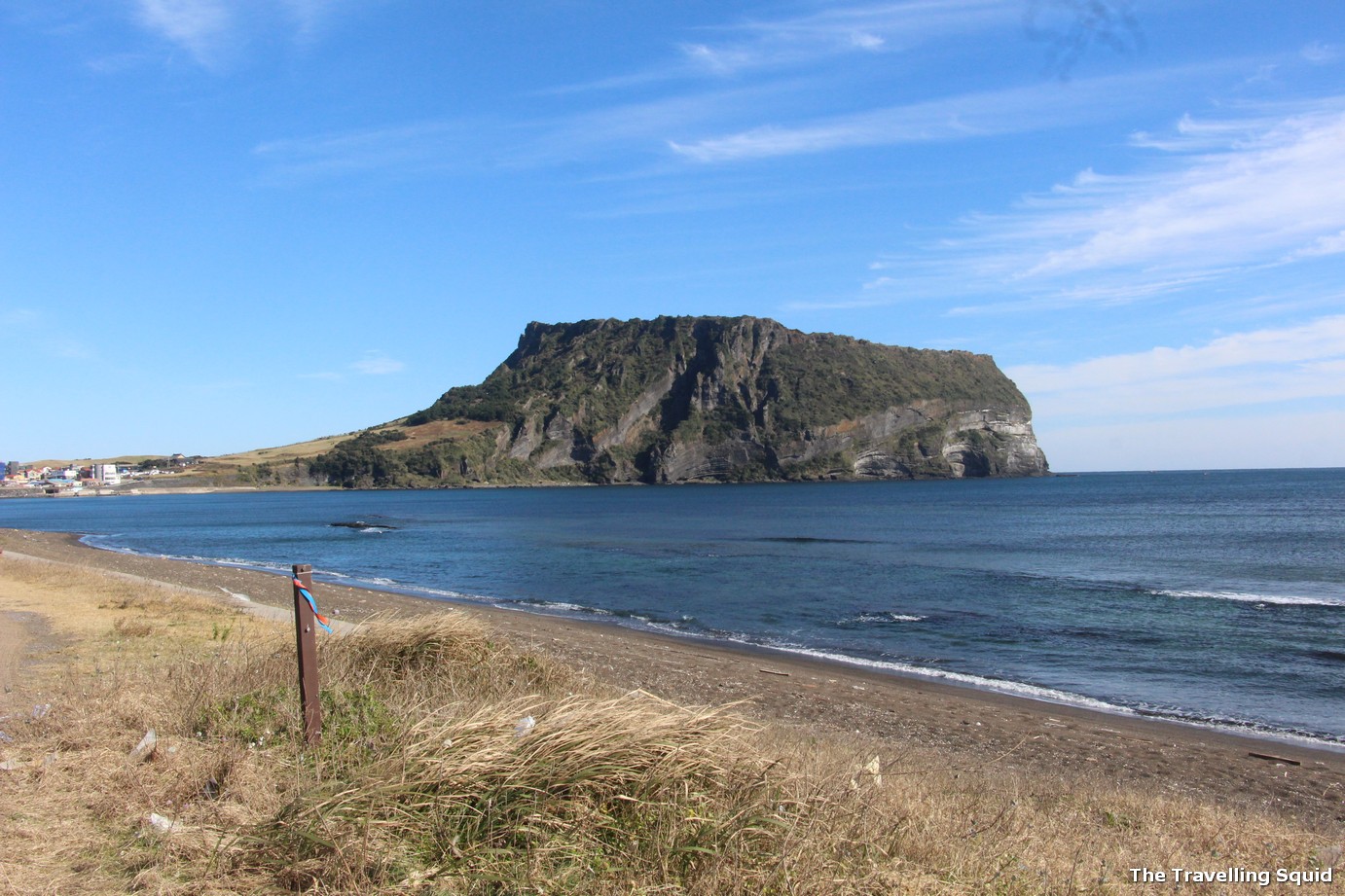 The trek up the plateau took us less than two hours up and down, but it could have been even faster if we spent less taking photos.
The trek is not difficult, if you are of a moderate fitness level. It is nothing compared to Huangshan, one of the famed mountains in China. There are concrete steps along the ascend, and railings at certain areas.
The Ascend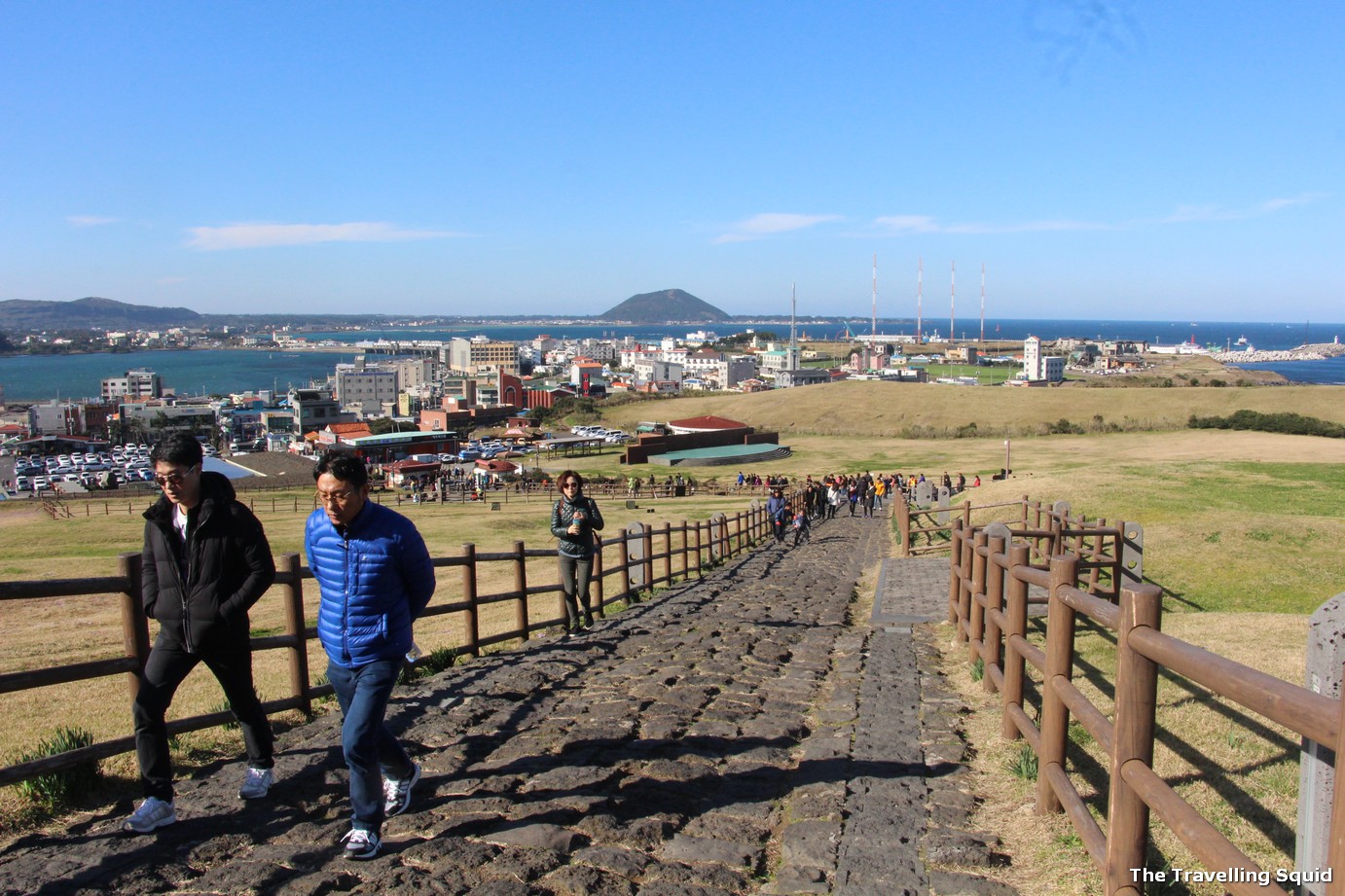 The view at the peak, and even on the way up, is breathtaking – you literally get a bird's-eye view of Jeju, which is really beautiful because it is surrounded by the East China Sea.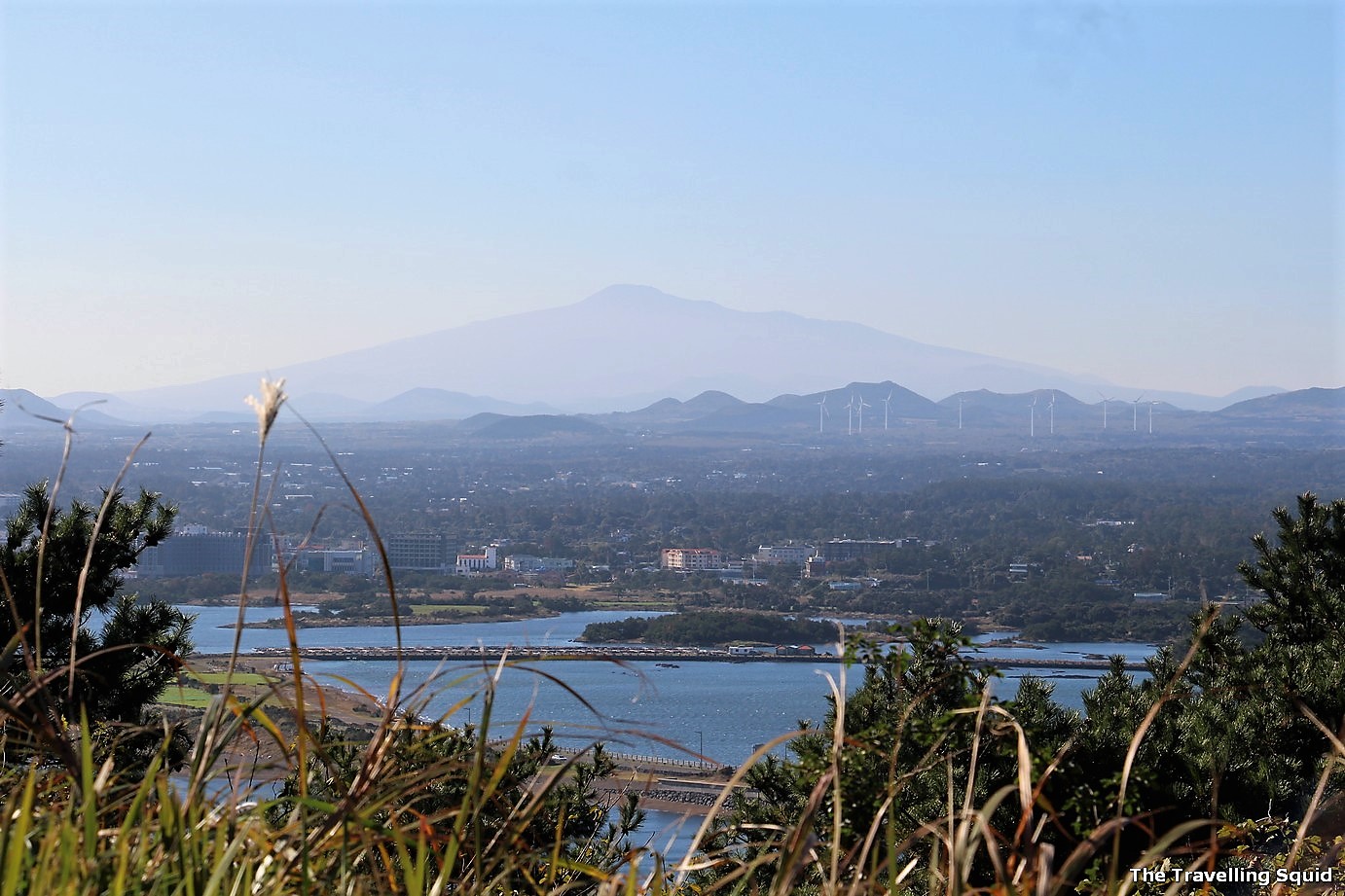 The Peak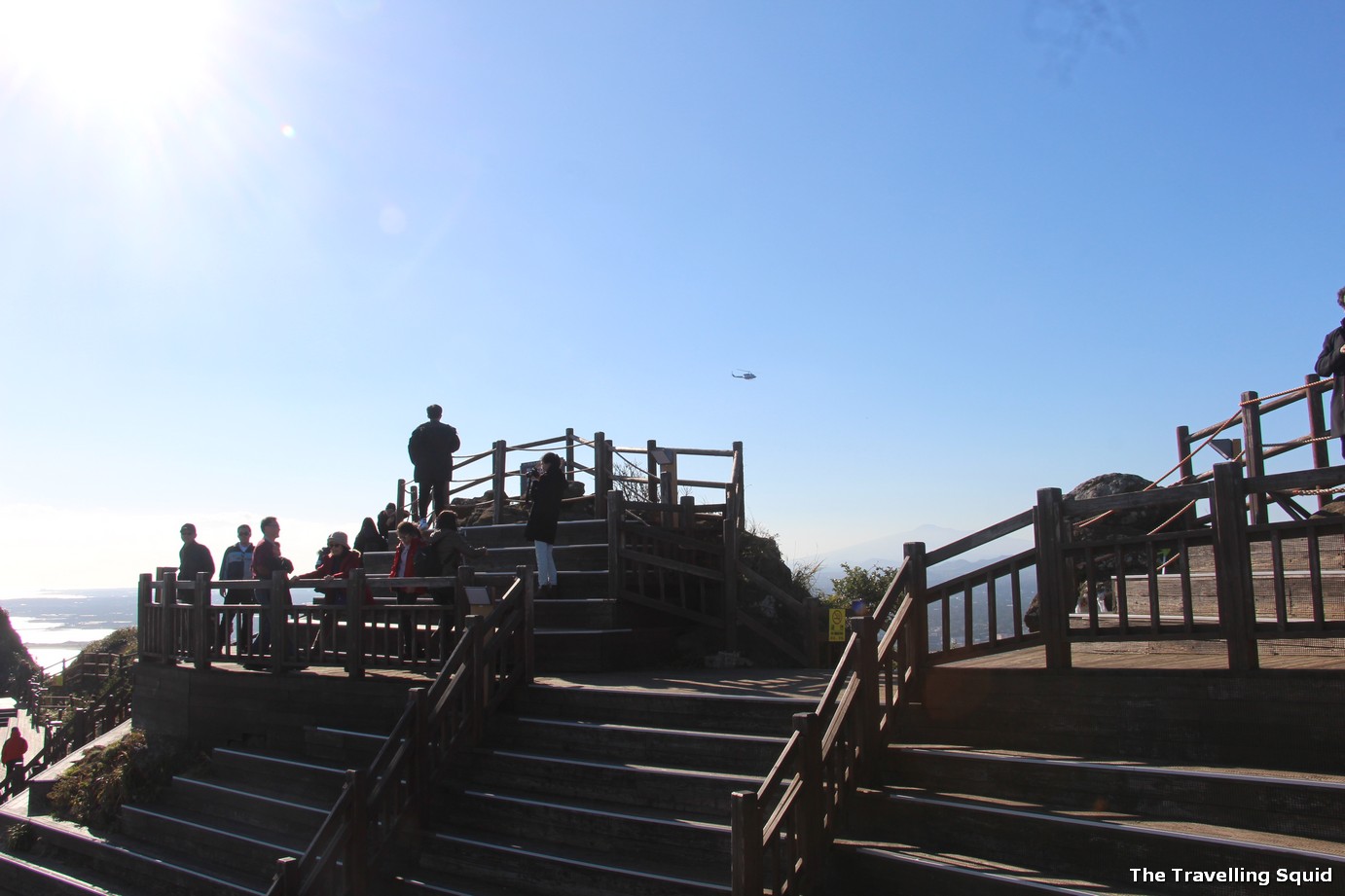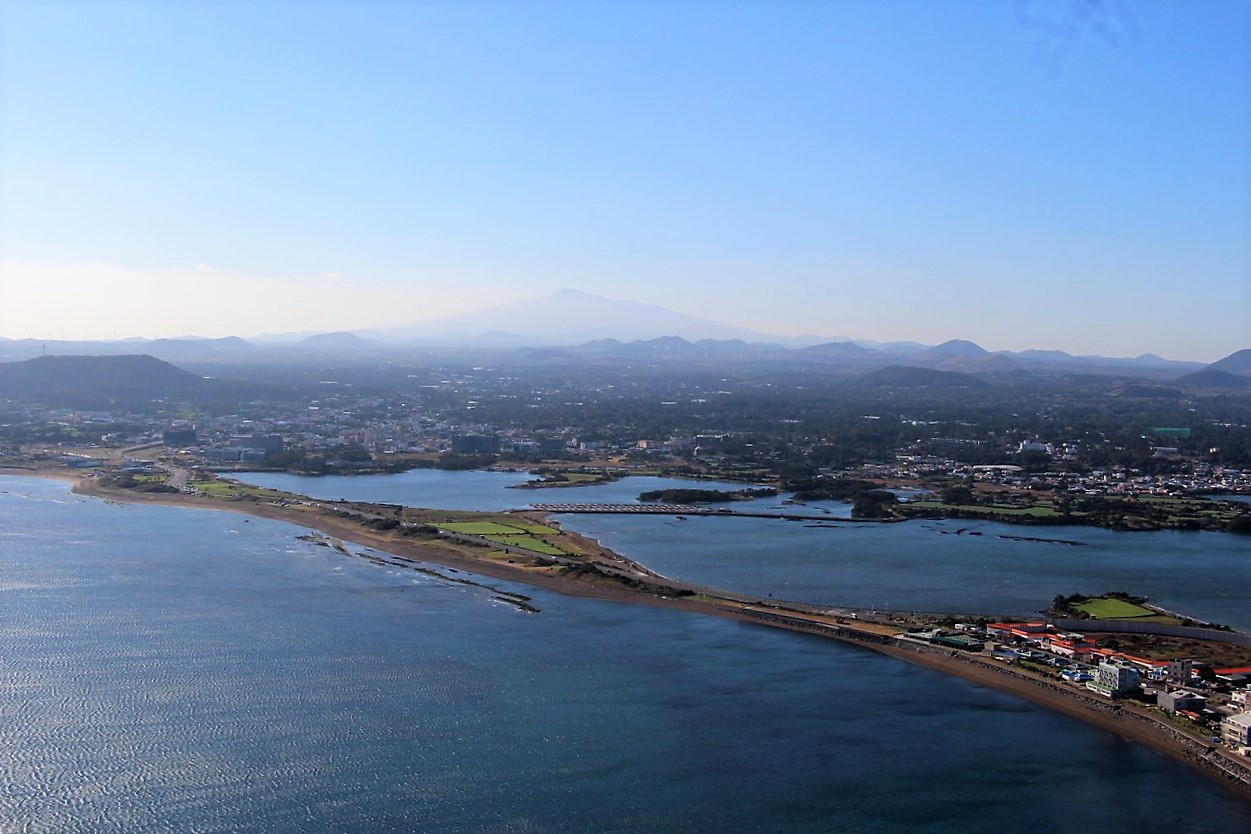 The Descend
The descend was much easily on the legs, and there were well structured wooden staircases for you to head down.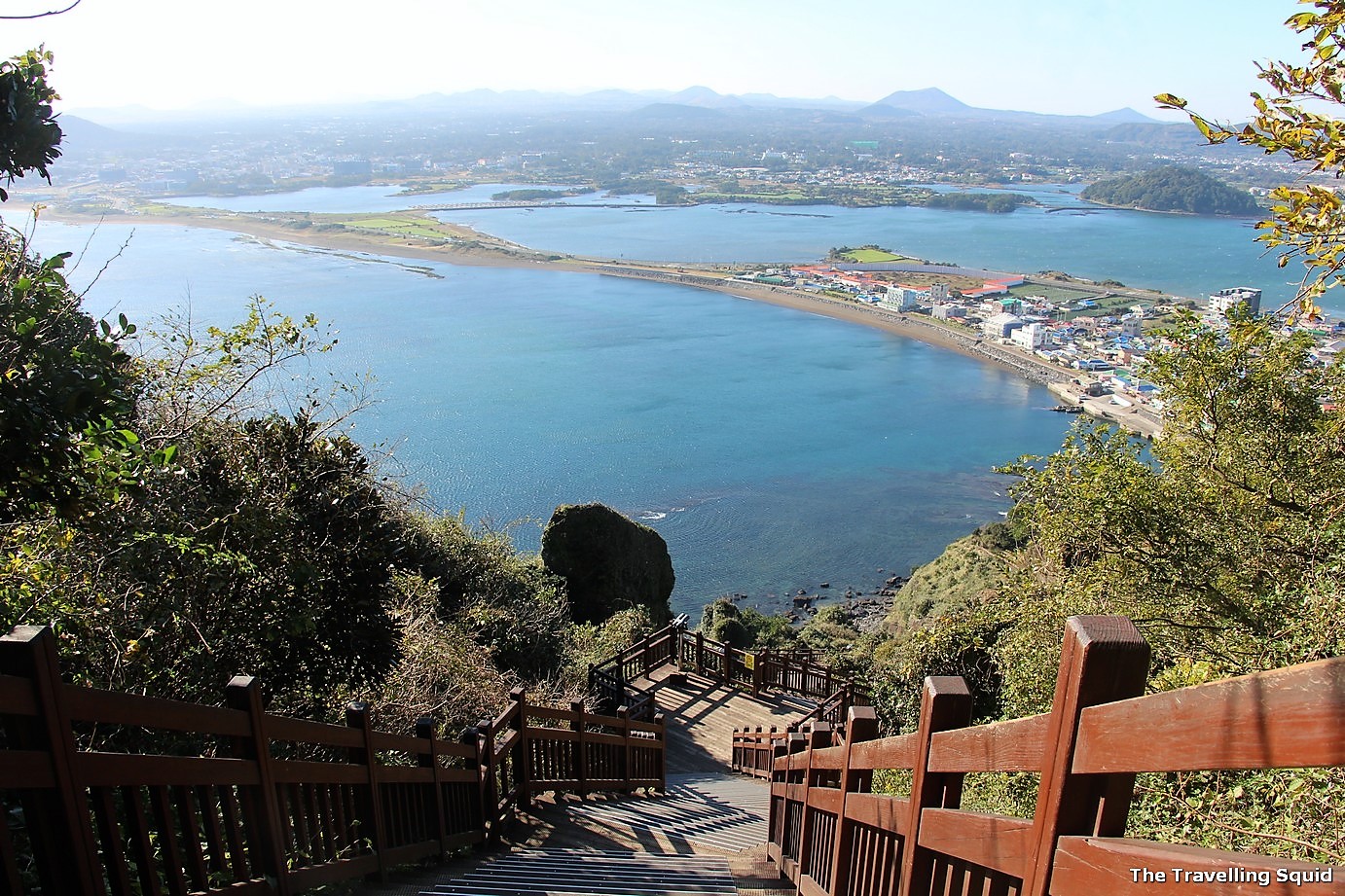 The Travelling Squid's Take
The Seongsan Ilchulbong Peak was one of my favourite attractions, mainly because I got what I wanted to do – trek! This was not the Hallasan mountain that I wanted to hike up, but it sufficed at a leisure pace.
I urge you to pay the Seongsan Ilchulbong Peak a visit when you're in Jeju. Not only would you get a bird's eye view of Jeju, it is not difficult to relax in the presence of smooth green grass. Definitely one of the must-stops while travelling along the East of Jeju.