Three money exchange tips for travelling in South Korea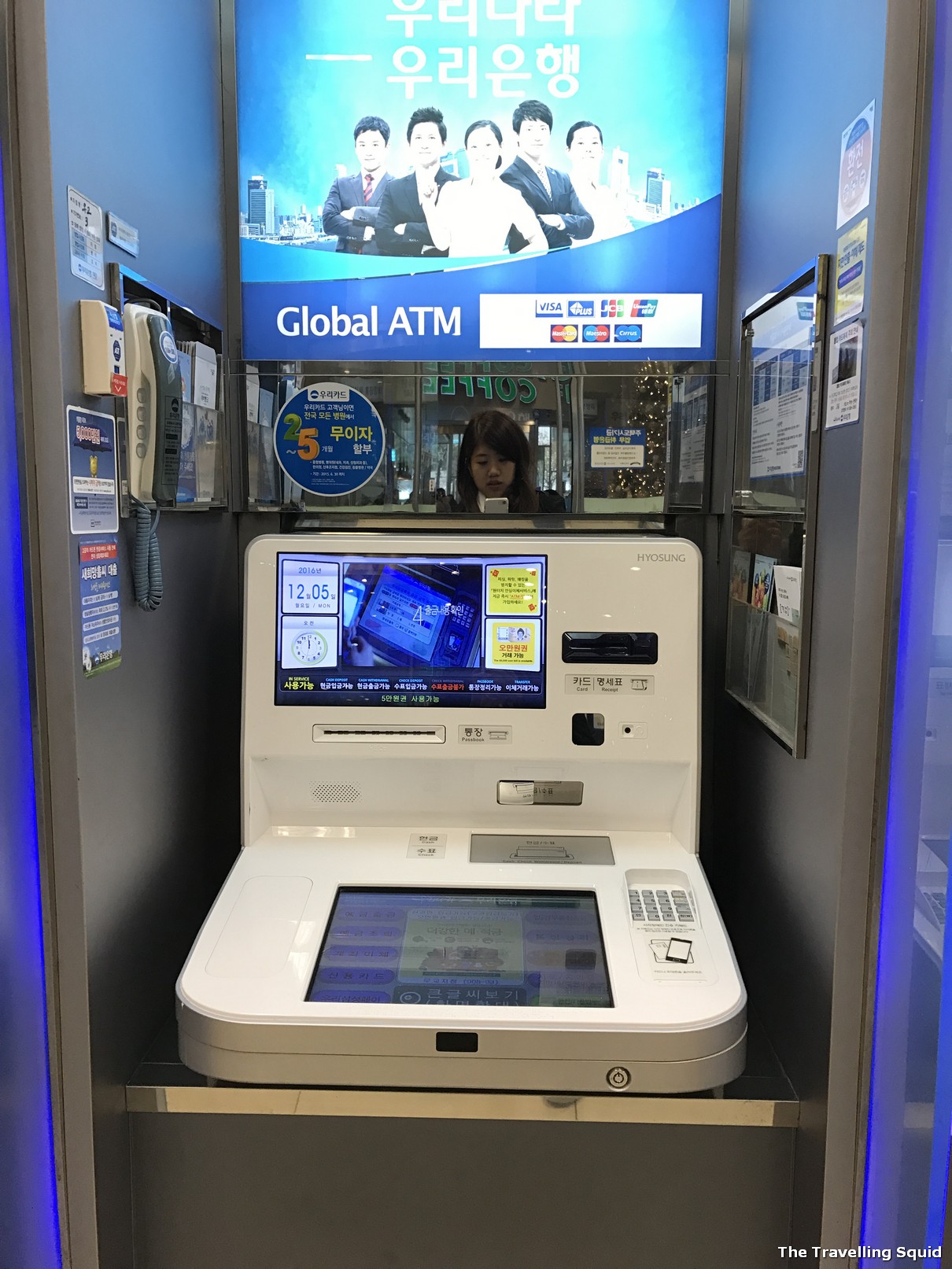 During my recent trip to South Korea, I once again exceeded my budget. I had prepared SGD800 to spend on a five-day trip, but I ended up spending SGD1,000 instead. (No thanks to the number of Ginseng and traditional soups, Korean BBQs and Korean alcohol that awaited me.) So in between, I alternated between the use of a credit card, and the use of a debit card to withdraw cash for spending. Here are three money exchange tips for travelling in South Korea:
1. Use a credit card
The Citibank credit card rates were really reasonable. At the Hey Jude Bar in Seoul, I spent 40,000 won, and was charged SGD50. That amounted to an exchange rate of 800 won per SGD, which was very reasonable, as I had exchanged money for 810 won per SGD at a local money changer in Singapore before leaving.
2. Bring extra cash (your local currency)
Especially in Korea, there's always so many things to buy, eat and drink, so it's always better to bring spare cash. That way, those will come in useful. If you're worried about safety, or losing that thick wad of cash, it might be better to just use a credit card instead.
3. Try to avoid using a debit card to withdraw cash
The debit card rates were really bad. At the Woori Bank ATM, I attempted to withdraw 50,000 won, and had to pay an additional 3,600 won (SGD4.50) in surchange to the Woori Bank, on top of a SGD5 surcharge to my local bank, DBS.
The exchange rate was also 788 won to 1 SGD, which was really bad in comparison with the credit card rate.
The Travelling Squid's Take
If you're afraid of carrying too much cash with you on the trip, use a credit card instead. As I had found out, the exchange rates wasn't too high. As I used the Citibank Premiere Miles card for the purchase, I could get 2 Citi-miles credited per overseas spend on SGD1, instead of a 1.2 Citi-miles local spend on SGD1.
This incident reminded me that contrary to popular belief, spending via one's credit card isn't too expensive. It gives one the safety and convenience of not having to lug a bag of notes around, and at the same time, spending on the right credit card gives you more miles than necessary.
To be fair, debit cards do come in useful when travelling in countries like Russia, where the currency is restricted. It is more convenient as you get to tap cash out, as soon as you arrive at the airport. An alternative would be to bring USD/ Euros, and change them at local money changers. This article would tell you more: https://thetravellingsquid.com/2013/11/21/how-to-get-hold-of-roubles-for-your-trip-to-russia/
Did you get the same experience while travelling in Korea, or other parts of the world? Drop a comment below!