Visit Tosokchon Samgyetang for the best Ginseng chicken soup in Seoul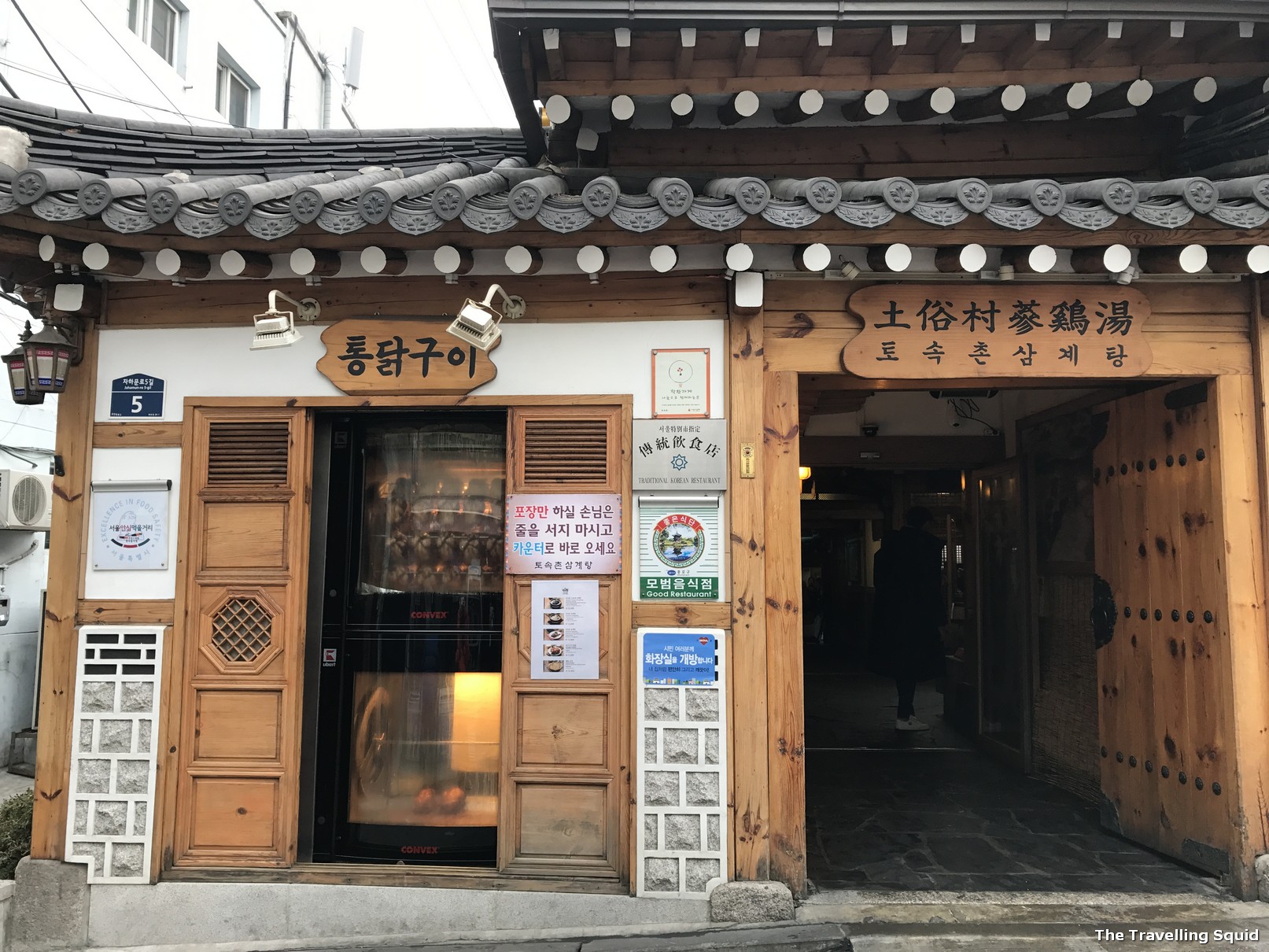 Ginseng chicken soup is an authentic South Korean dish. I had some of it during my last trip to South Korea. But this time, under the recommendation of Friend W, we visited the Tosokchon Samgyetang ((토속촌 삼계탕) for Ginseng chicken soup. I was very impressed. Here's why you should visit Tosokchon Samgyetang for the best Ginseng chicken soup in Seoul:
According to the Visit Korea website, the restaurant was frequented by thhe late President Roh Moo-hyun. It produces their ingredients like Tojongdak (Korean chicken), 4-years ginseng, chest nut, jujube, garlics, ginger, adlay, perilla seeds, pumpkin seeds, sunflower seed, nuts, pine nut, black sesame. Besides Samgyetang (ginseng chicken soup), it serves Ogol-samgyetang, otdak, pajeon (green onion pancake), Rotisserie chicken, and other menus.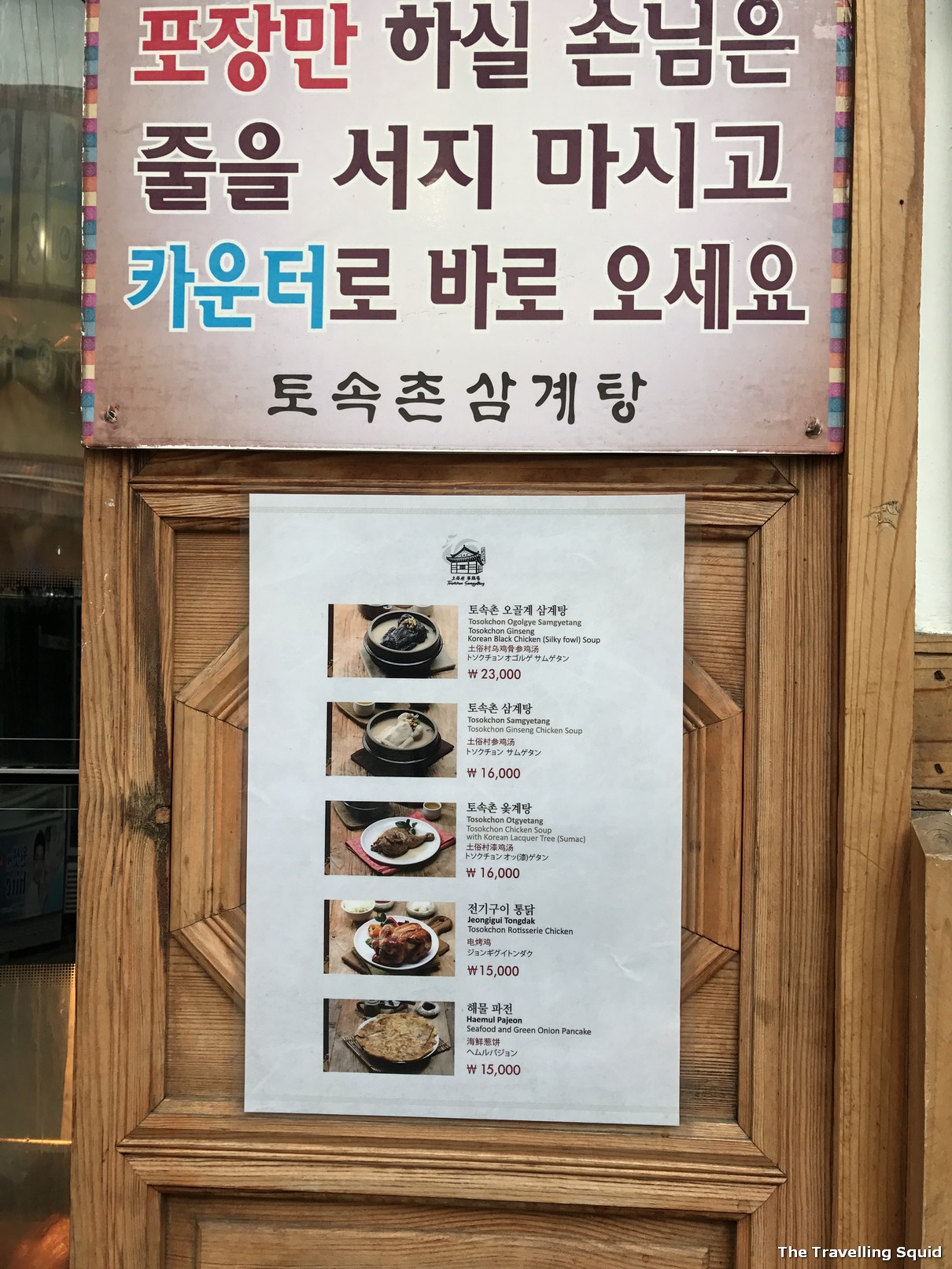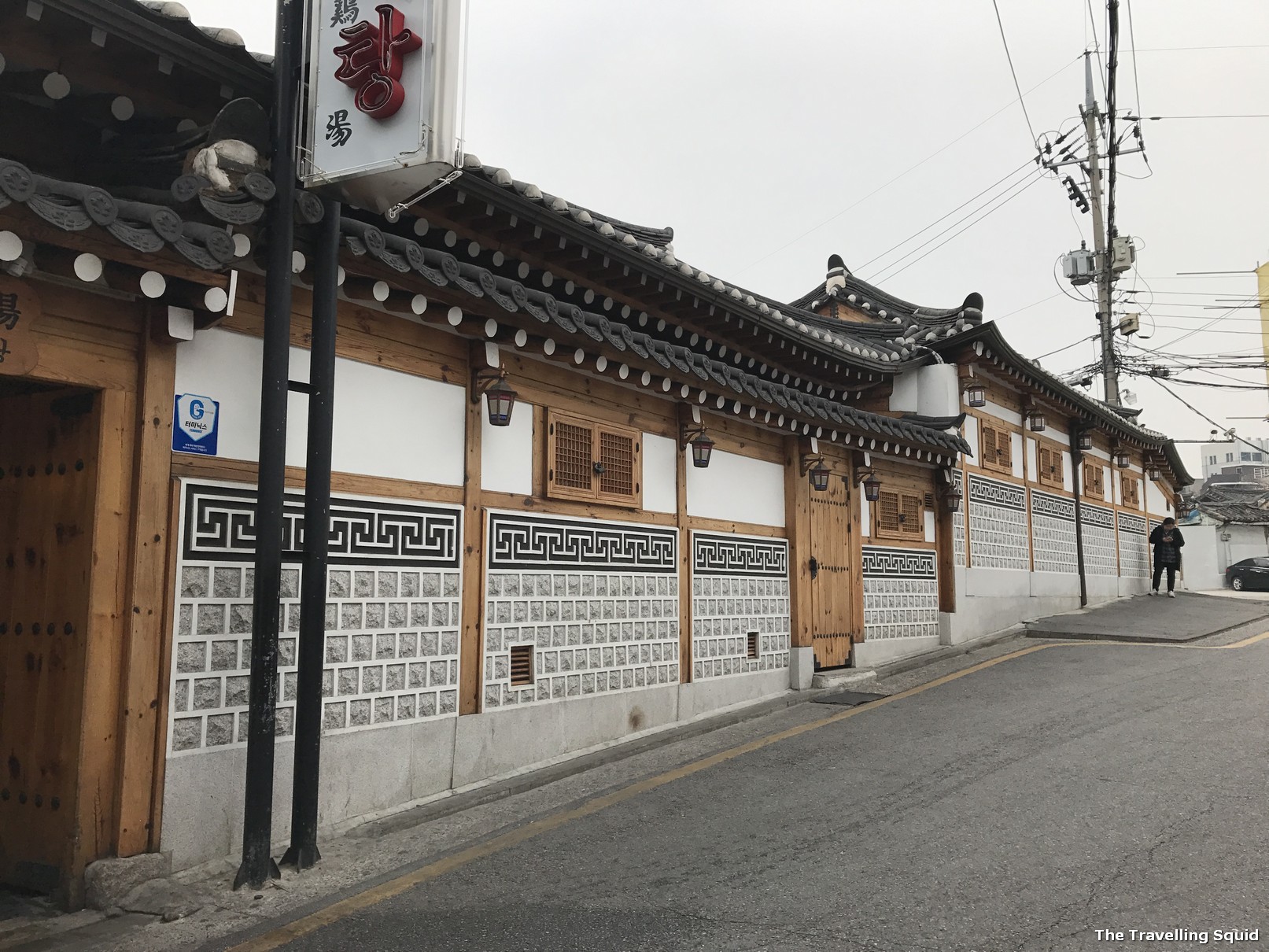 The restaurant was known to have long queues, so we decided to visit it in the early morning, when it just opened. We did. It have to wait, and there was a space for two.
Kimchi and Fermented melon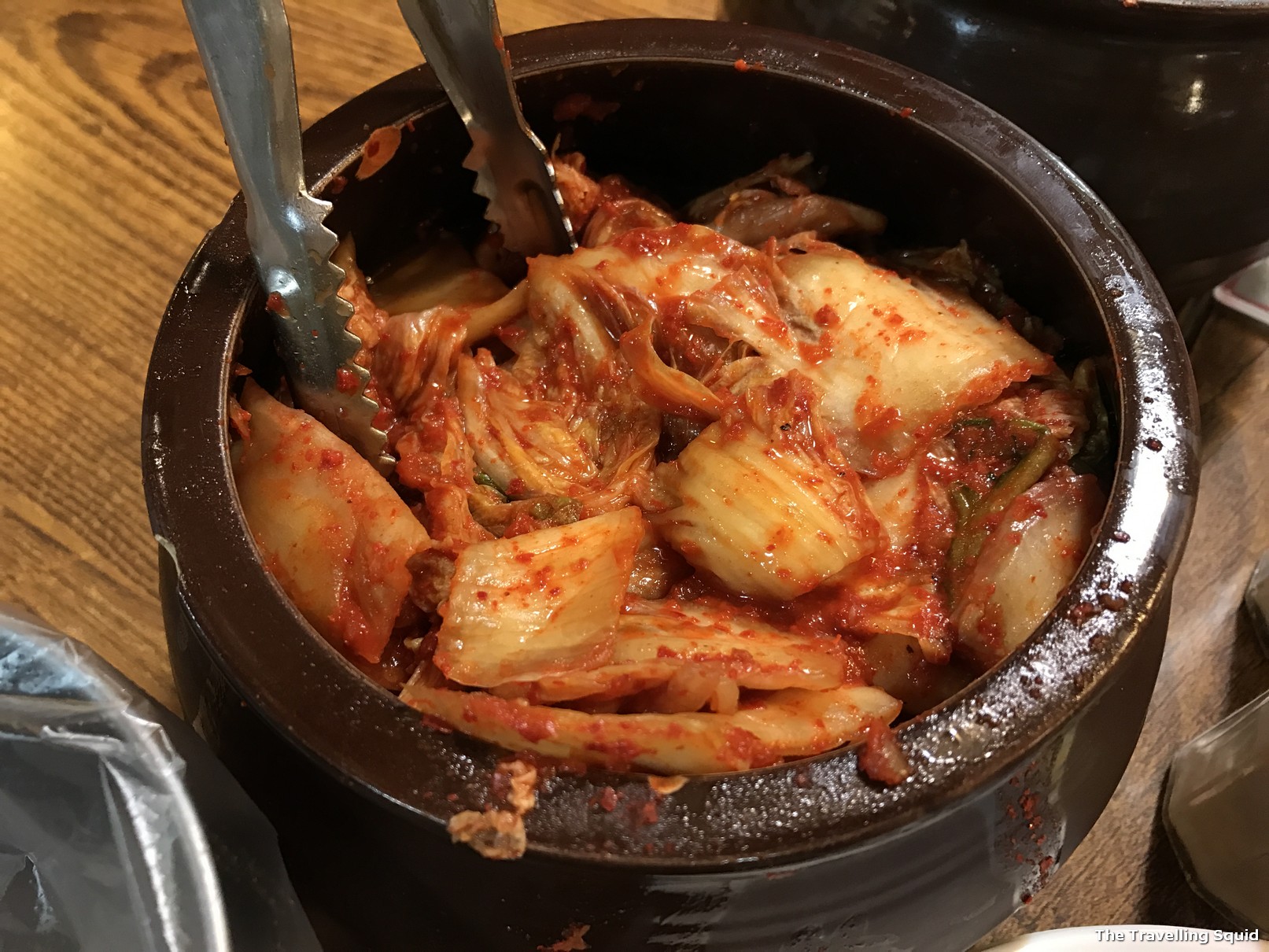 They served sides of kimchi and fermented melon, and I was absolutely taken in with the kimchi. It was the most fragrant and delicious kimchi I had ever eaten. I'm also guessing that it had been aged quite a bit.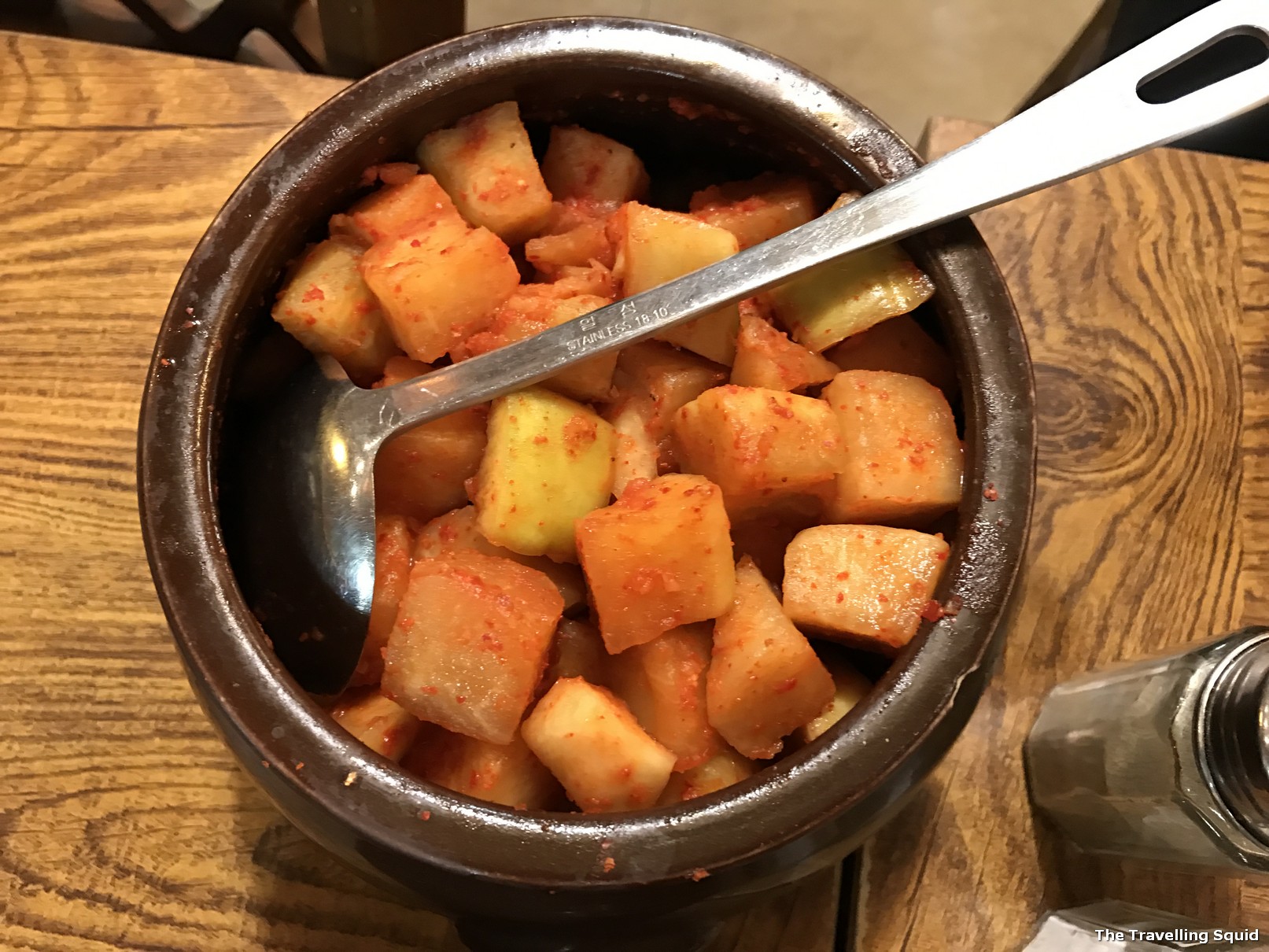 I preferred the kimchi to the melon, though I would say the melon was less spicy and easier on the palate.
There was a choice of ordering black chicken soup, but we opted for the white chicken instead.
The Soup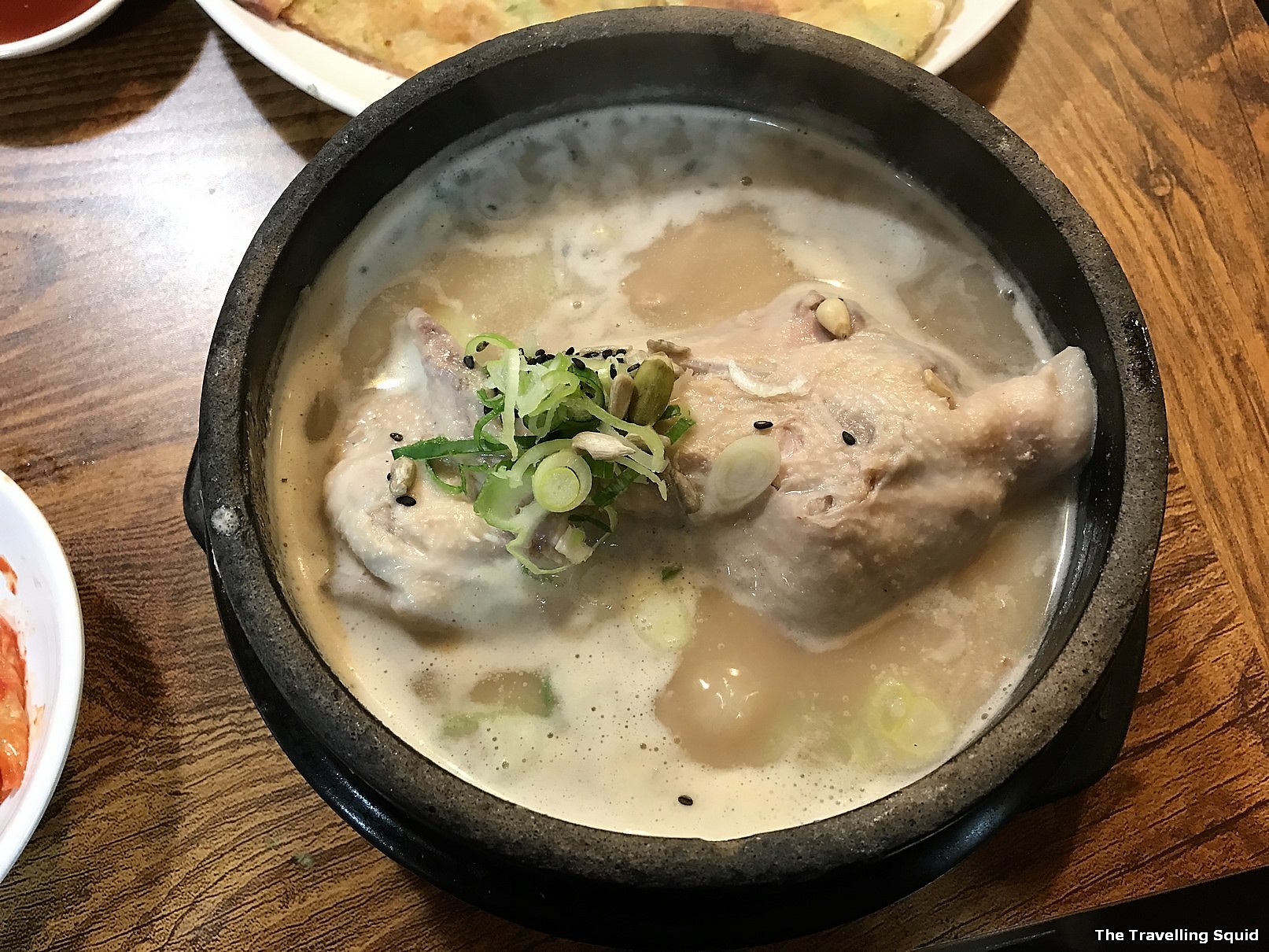 The soup came. The broth was thick – you could tell it had been brewing for hours. It was surprisingly unsalted, I don't think much salt was added to this soup, which had been boiling for several hours.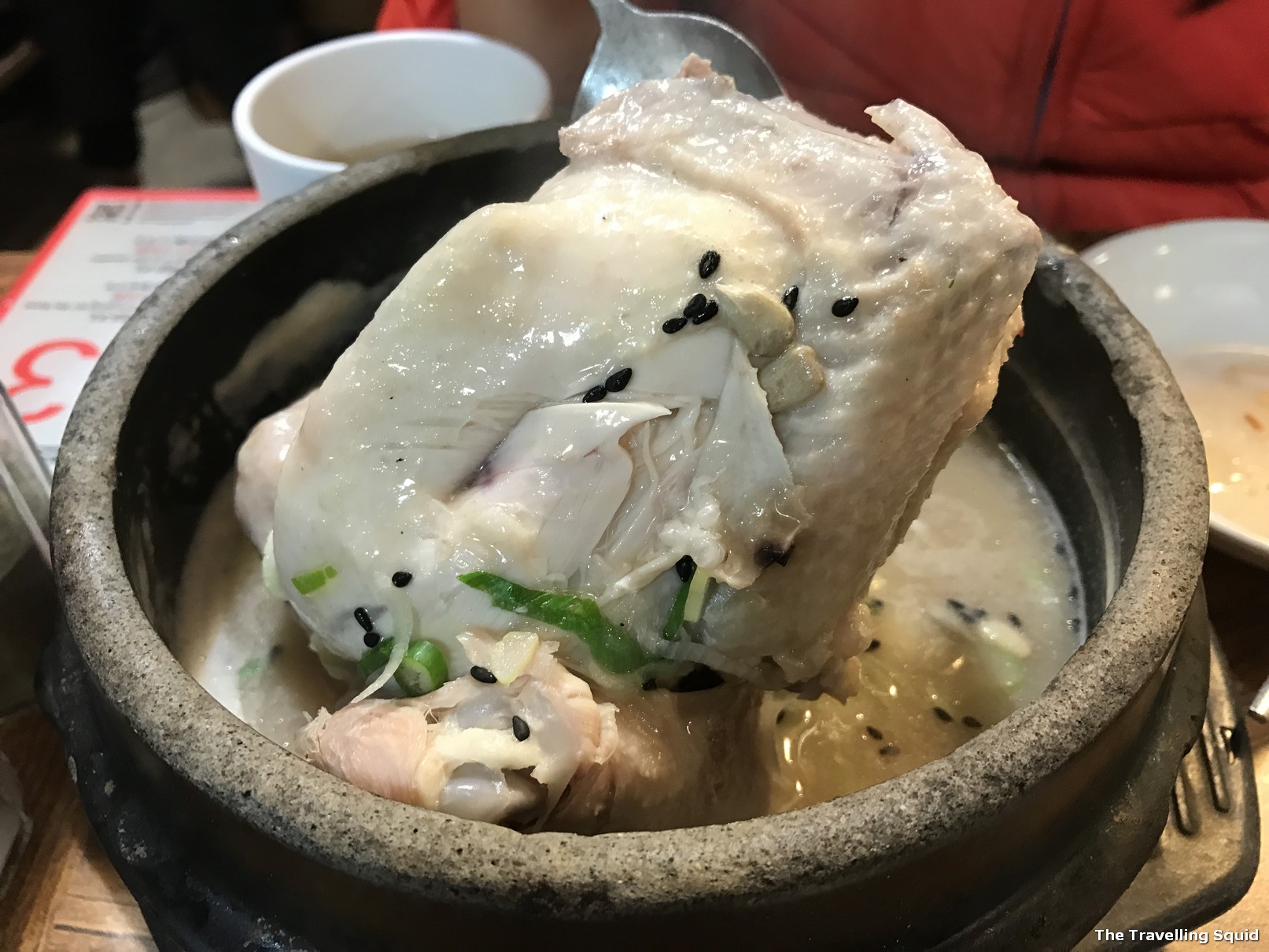 As we scooped out the lovely glutinous rice which was hidden in the chicken, we began to find more interesting ingredients to the soup – there was sunflower seeds, a big ginseng (of course), red dates, water chestnut, among others. The ginseng was not bitter – it was so delicious I ate the entire thing up.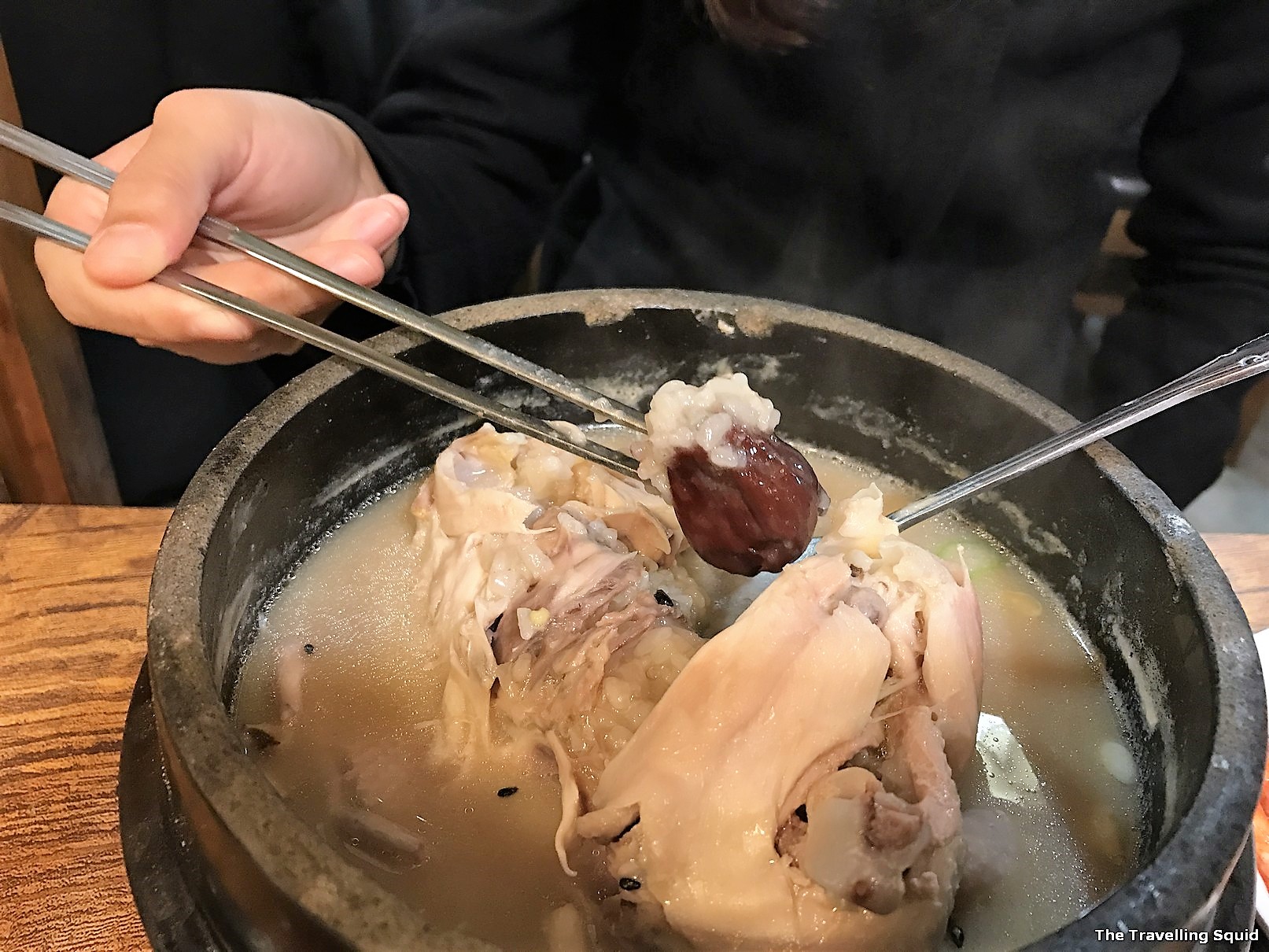 As the soup was relatively unsalted, I made the mistake of adding too much salt in it. There was some salt provided for one as a dip for the chicken meat, and I realised the soup could be unsalted for this purpose. The salt dip was for the chicken, to be taken with the soup.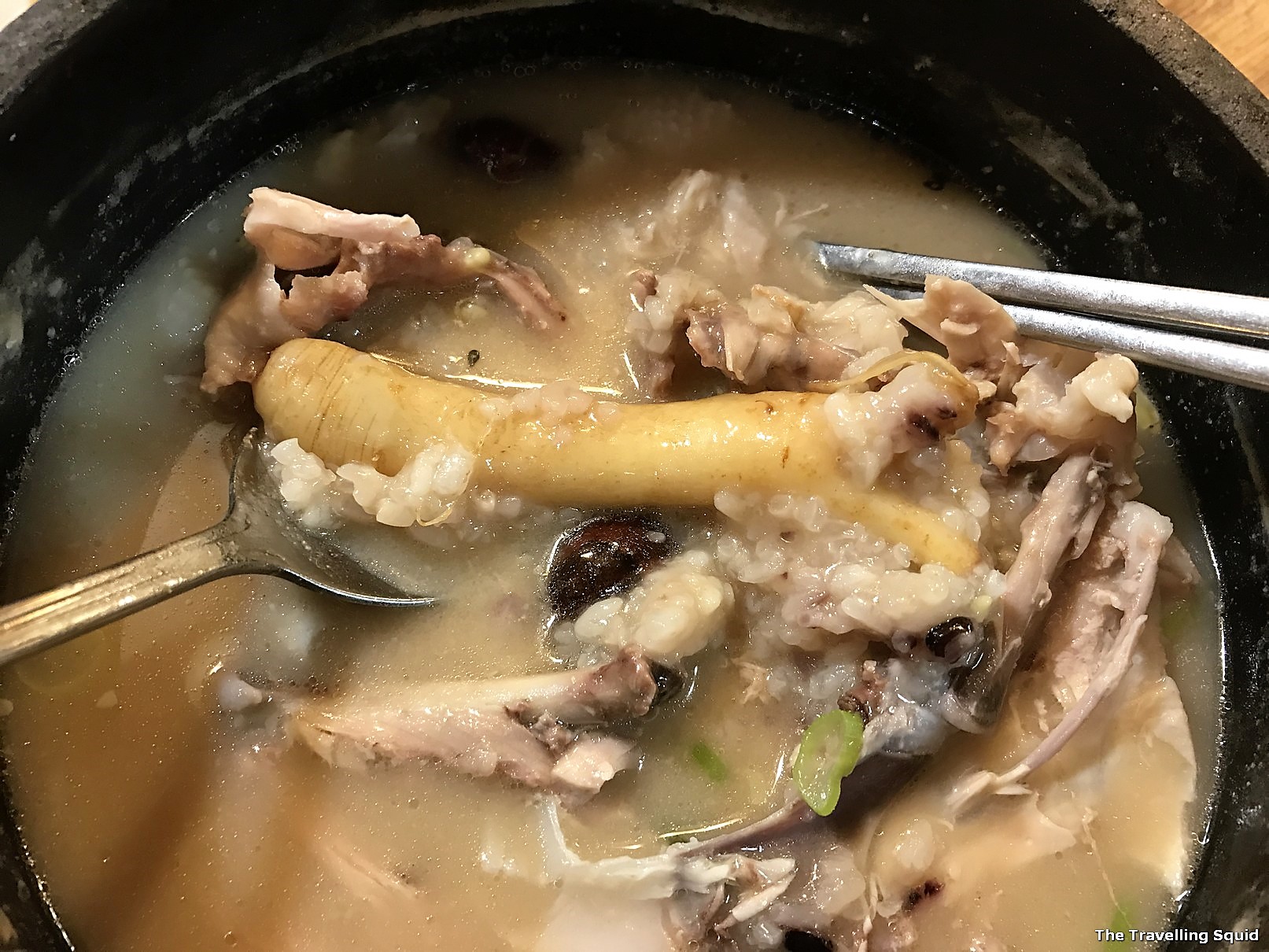 The Pancake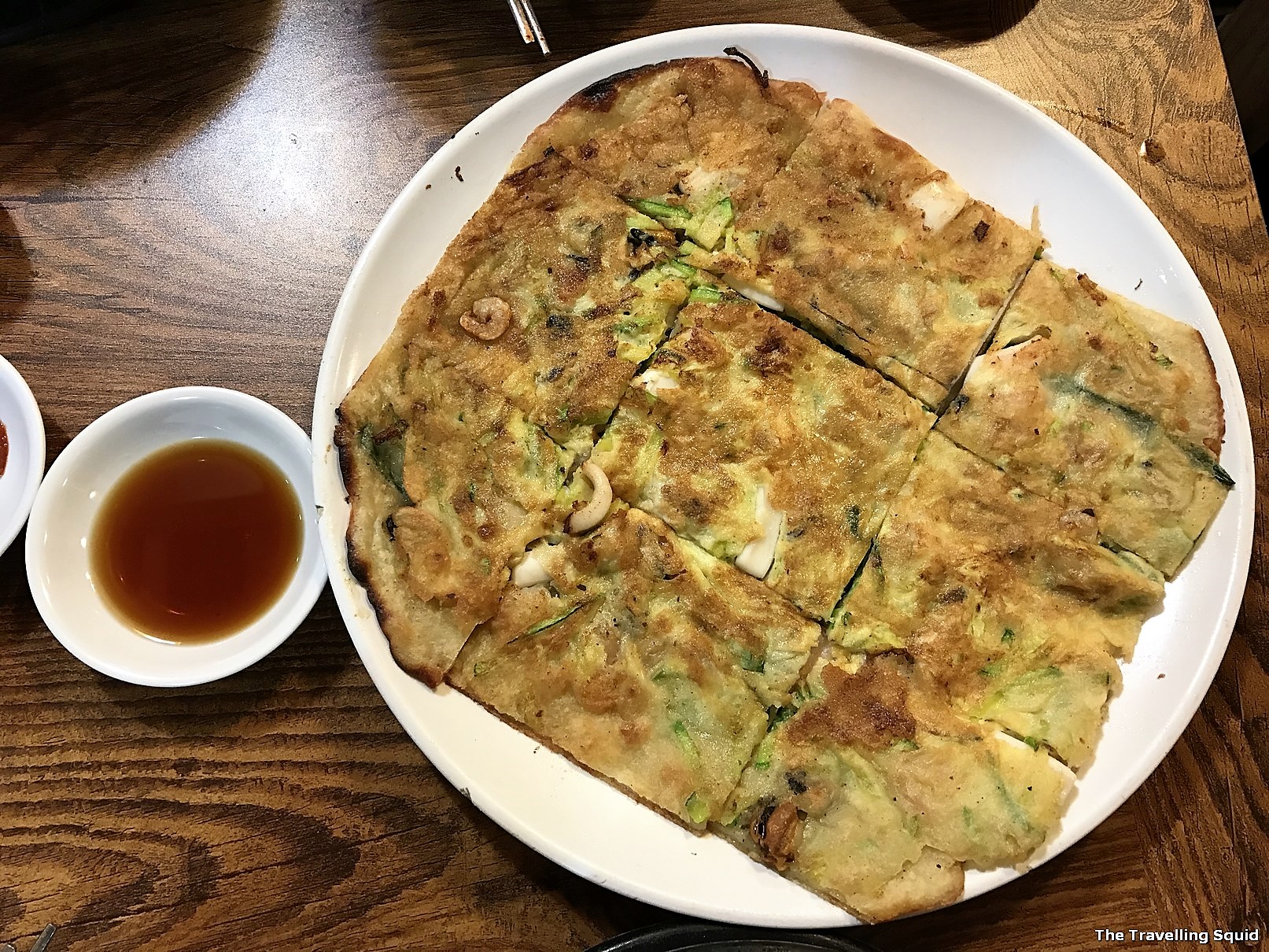 The pancake was very delicious too. It was just the right amount of starchiness. Though I must say it is little bit too much for one to finish it in one sitting. We took away the remainder. And it was delicious after some reheating at our Air BnB.
The Travelling Squid's Take
The restaurant is well-organised and service is efficient. Unlike hole in the wall eateries, this felt very commercialised. But I'm glad we did not have to wait for a table. It's by far one of the most home-y commercialised establishments that I've been to. Sounds like an oxymoron, but I felt that the some thought and effort had been put into developing each bowl of soup, and it did warm my heart and stomach, that winter's day.
Thanks Friend W for the recommendation!
***
Visit Tosokchon Samgyetang for the best Ginseng chicken soup in Seoul
Address: 5, Jahamun-ro 5-gil, Jongno-gu, Seoul (A 10 min walk from the Gyeongbokgung Metro station)
Tel: +82-2-737-7444
Opening hours: 10:00-22:00 (Best to go at off-peak hours due to the long queues during meal times.)