For an authentic Korean breakfast in Seoul visit Mugyodong Bugeokukjib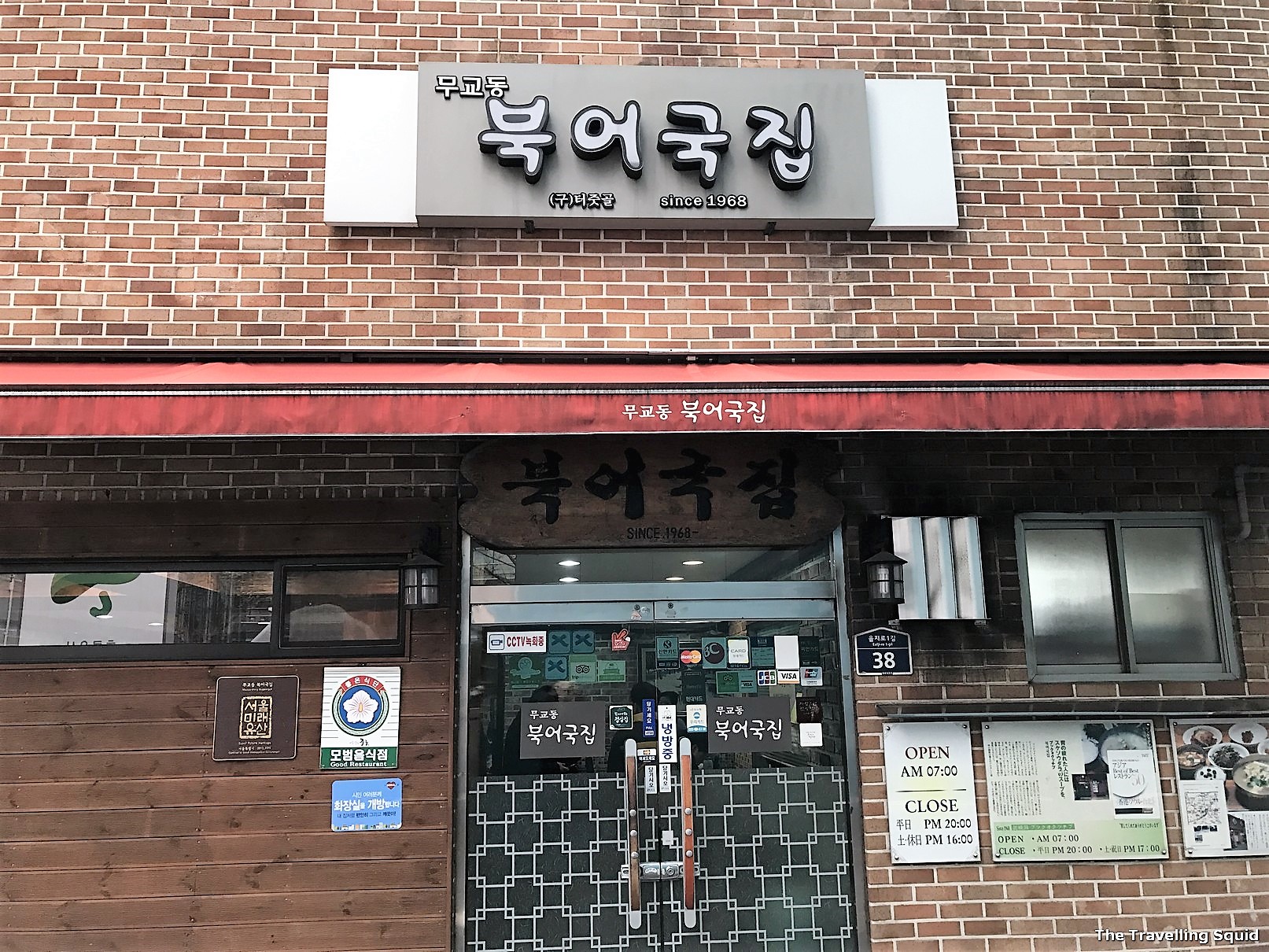 If you're looking for an authentic Korean breakfast in Seoul, Mugyodong Bugeokukjib is the place to be. It has no menu, and only serves one dish – its famous beef and pollock (fish) soup. The restaurant is really popular – so much so that there is a long line of people waiting to get in at 11am.
Friend H wanted to check this out as it had high ratings on Tripadviser. I like that it was traditional, and its customers were from all walks of life – retirees, students, working professionals.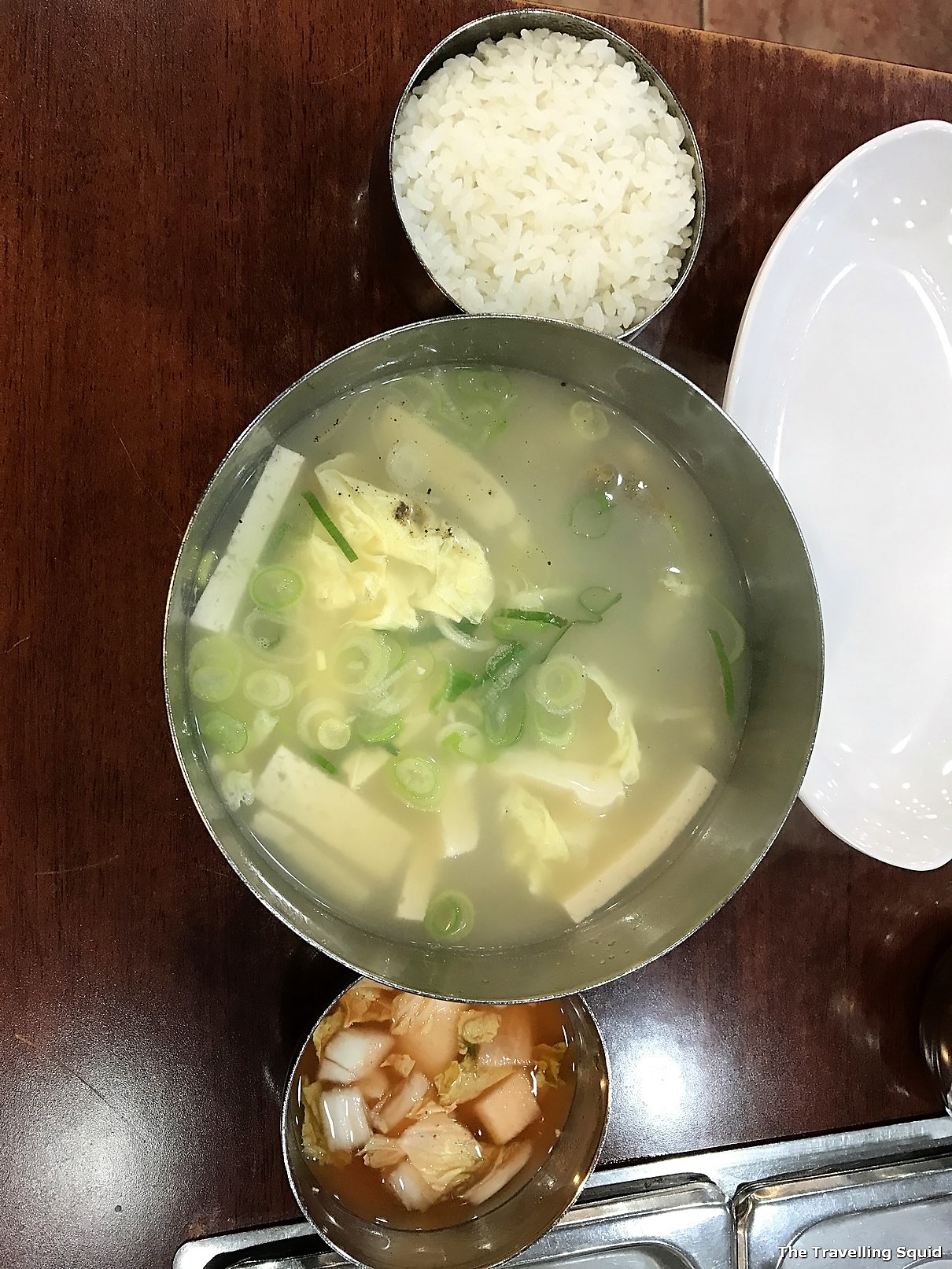 It reminded me strongly of Japanese Oden (like a yong tau fu). The soup was really light, and I would go as far as to say, too light-tasting for my palate. I added several spoons of salt to it. Perhaps it is just my inability to appreciate light Korean soups, like the case of the famous Ginseng chicken soup. But I was puzzled because I always thought that Korean food was always heavy on the palate – if you think of the usuals – kimchi, galbi and army stew.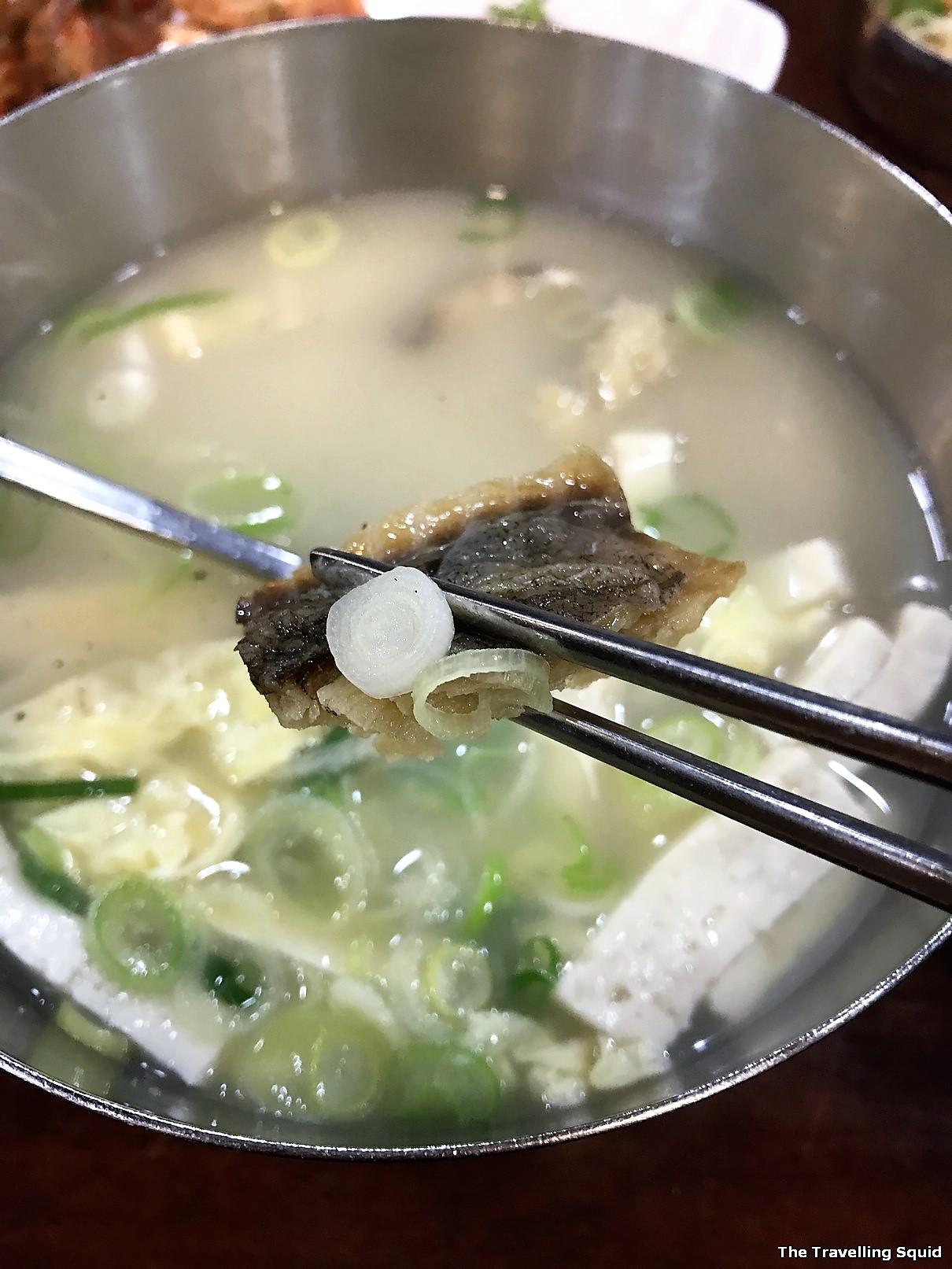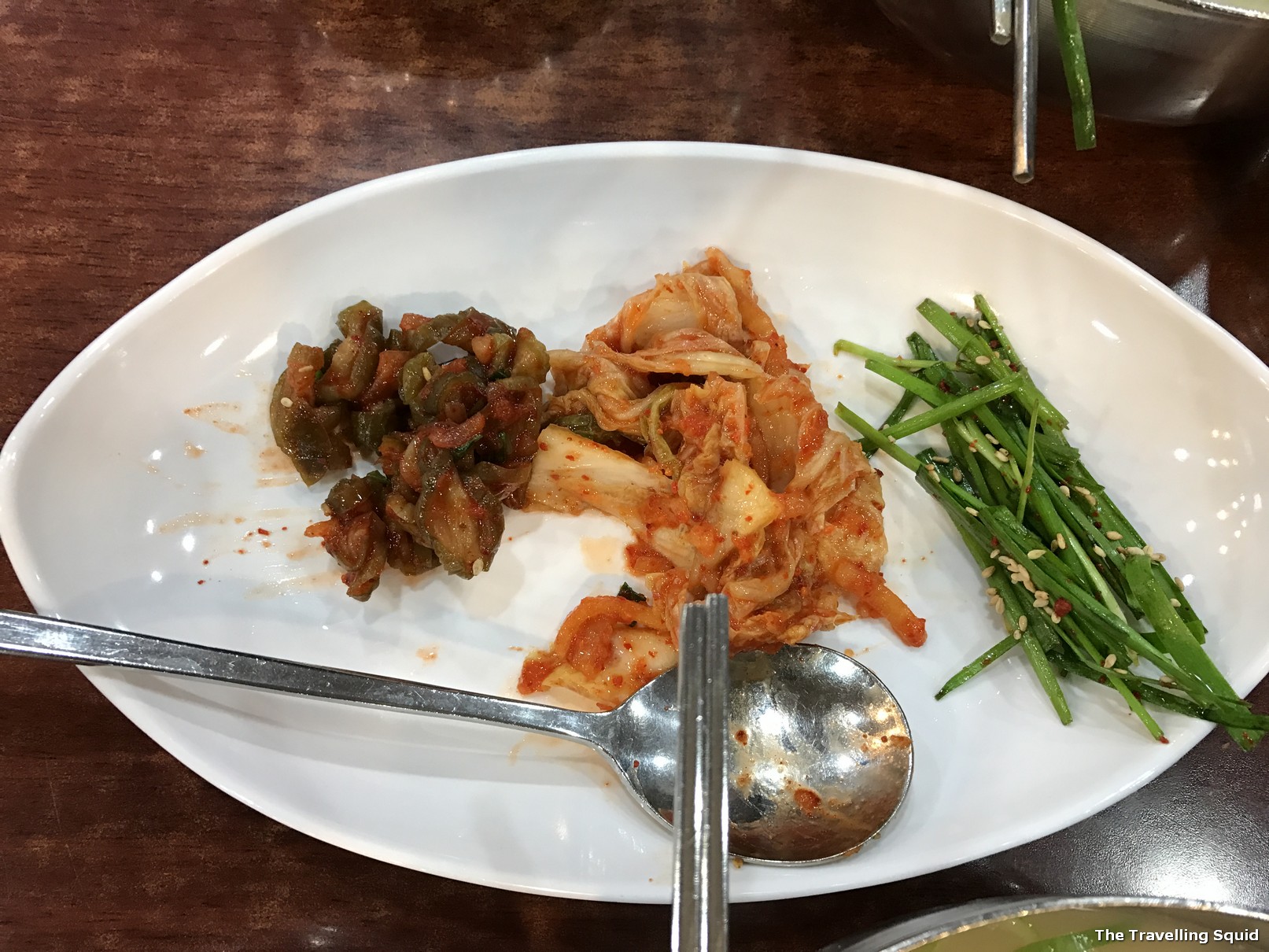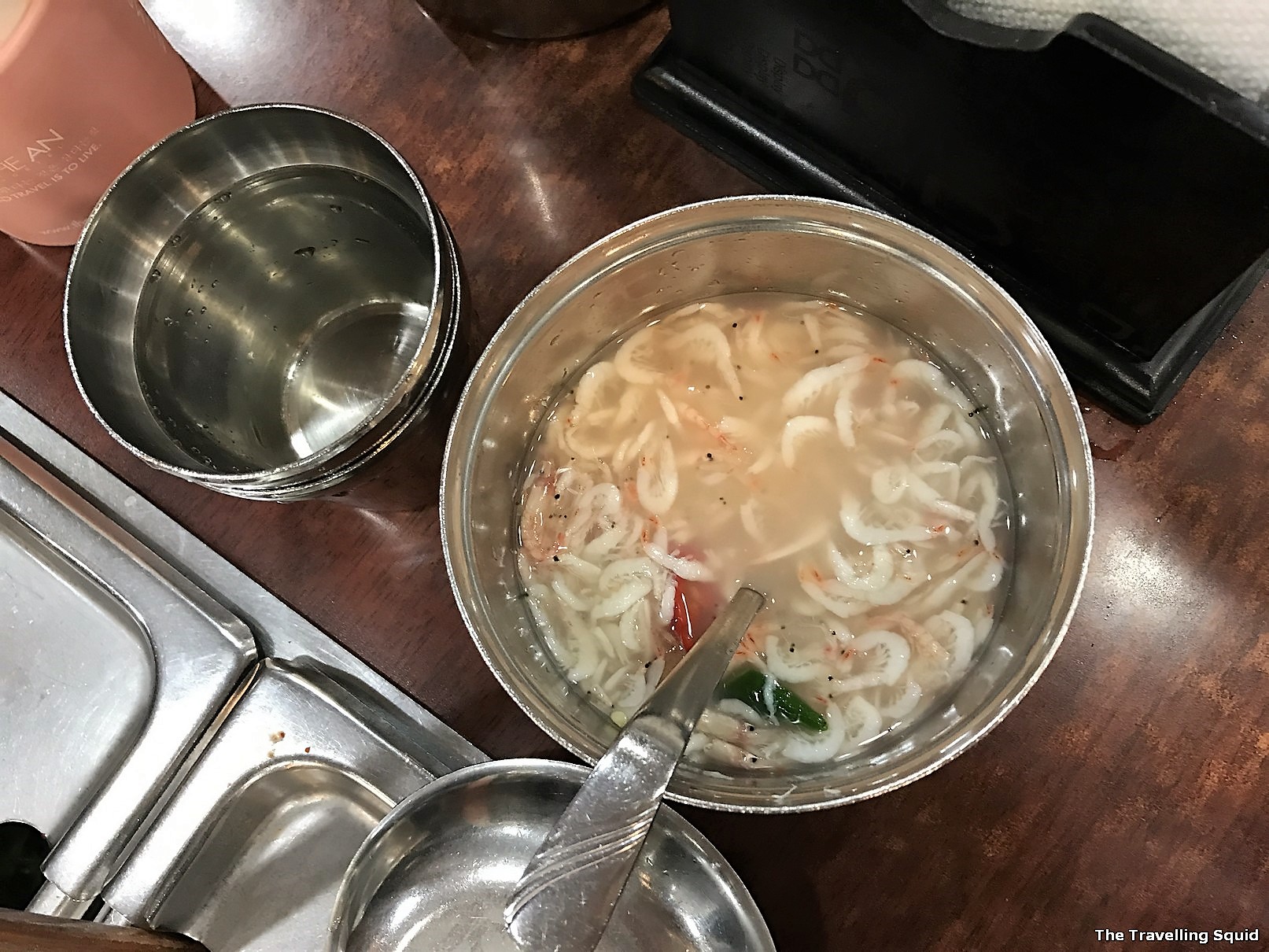 When I was served this light soup with pieces of 'oden', some pieces of fish, fish cake and vegetables, I felt that it was difficult to match the bowl of white rice which was placed in front of me. To eat white rice, I have to mix it with something more flavourful. Curry is the best partner for white rice. But not not so much for this pollock soup. Glass noodles would have been a better alternative.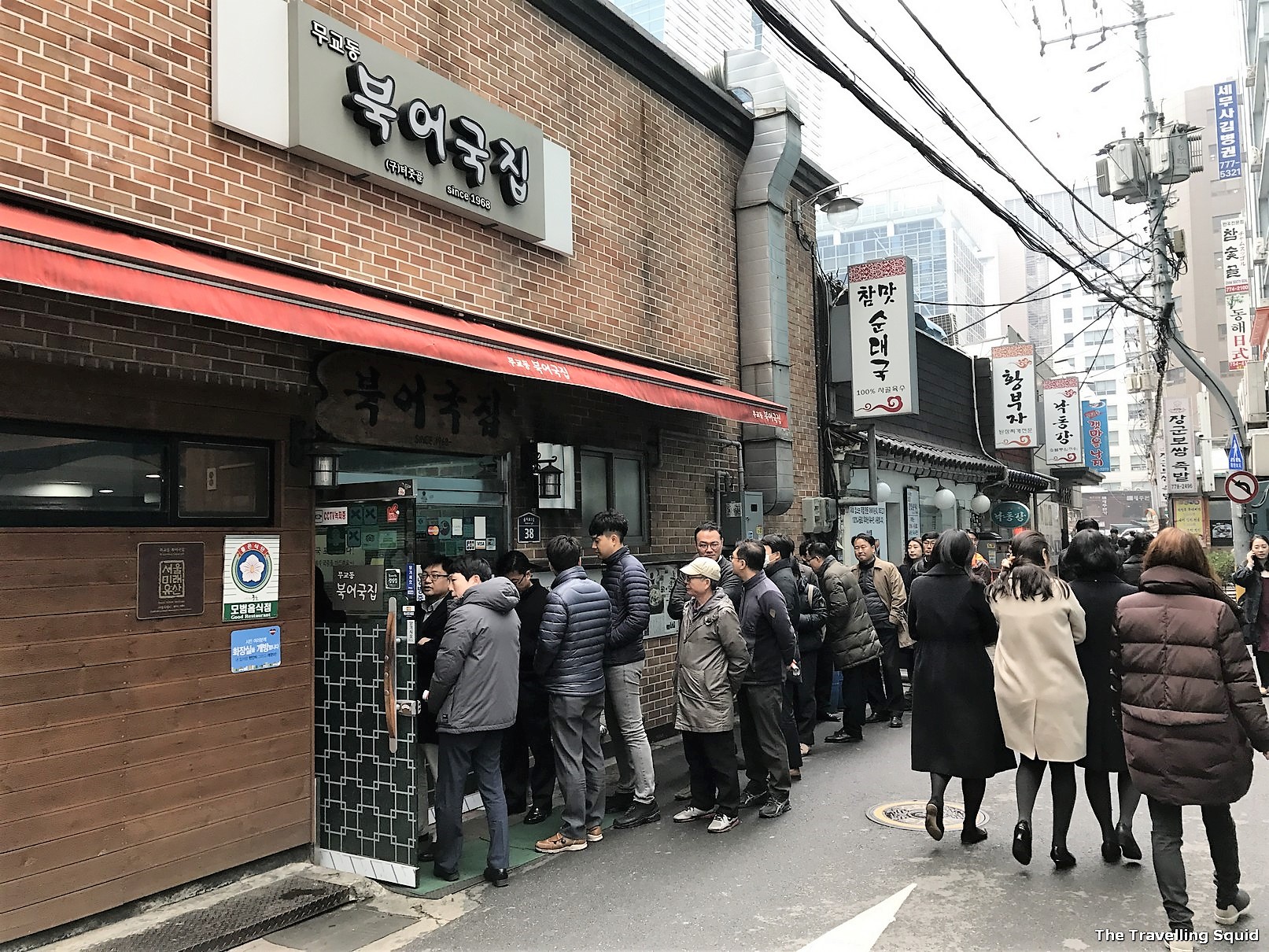 The Travelling Squid
Objectively, if you like Cantonese food, you might enjoy this simple breakfast food as the flavours were light and delicate. If you paid attention, you would notice the fish flavours in the soup. I could not taste the beef flavours though. Friend H really liked it, so I guess it can be quite subjective.
Have you been to Mugyodong Bugeokukjib before? Do share your thoughts in  the comments below.