Review: Our Japan Airlines Business Class flight from Jakarta to Japan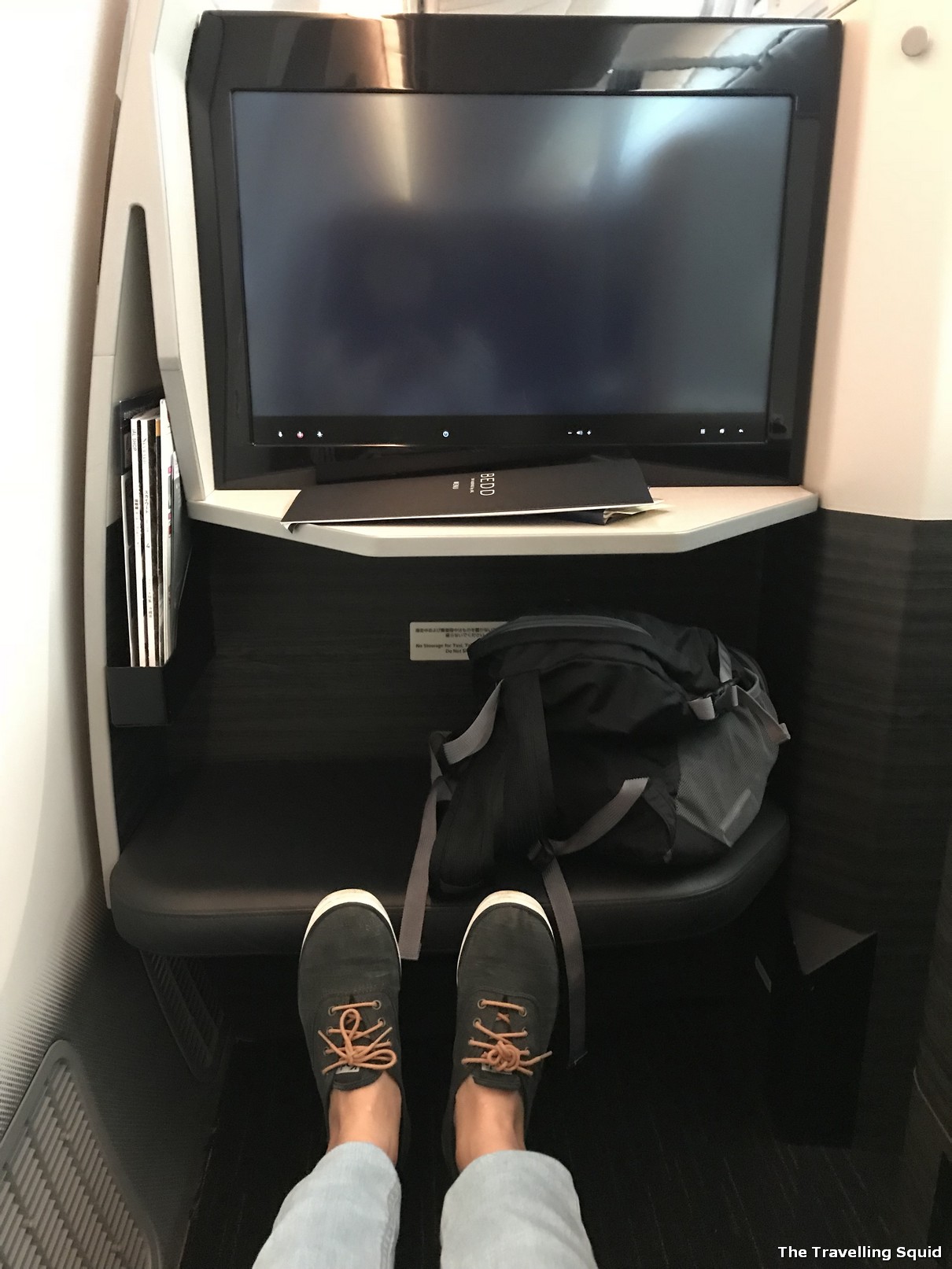 It's a long story about how we came to start our trip from Jakarta. It was a mile run, and I'll leave the mechanics of that for another post. But to get to Jakarta, we had some issues with the Scoot flight which was due to get us from Singapore to Jakarta. We eventually redeemed miles to take a Singapore Airlines flight over. It was a good decision as the transit from Singapore to Jakarta went smoothly. Here's a review of our Japan Airlines Business Class flight from Jakarta to Japan. I must caveat that it's a rather biased review because it's our first time on Business Class and the experience was of course – great.
Offerings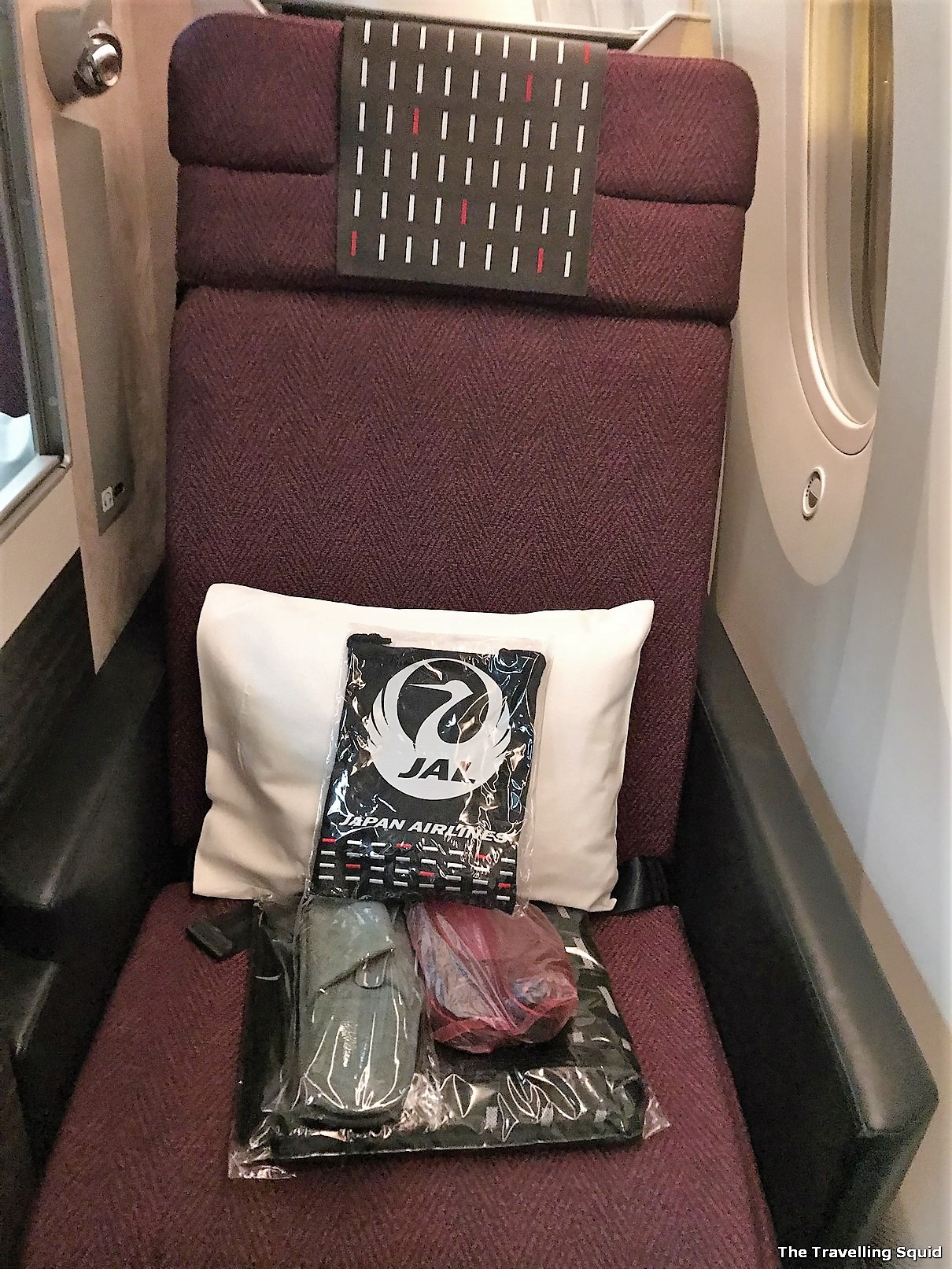 The first thing that caught my eye was actually the items which were prepared for us – this came in the form of a toiletry bag which had all the works – eye masks, face masks and a toothbrush etc. By the side was also a pair of disposable slippers with a travel size shoe horn. This made wearing one's shoes really easy. The headphones were Sony noise-cancelling ones and we were also offered a JAL cardigan to keep us warm.
Layout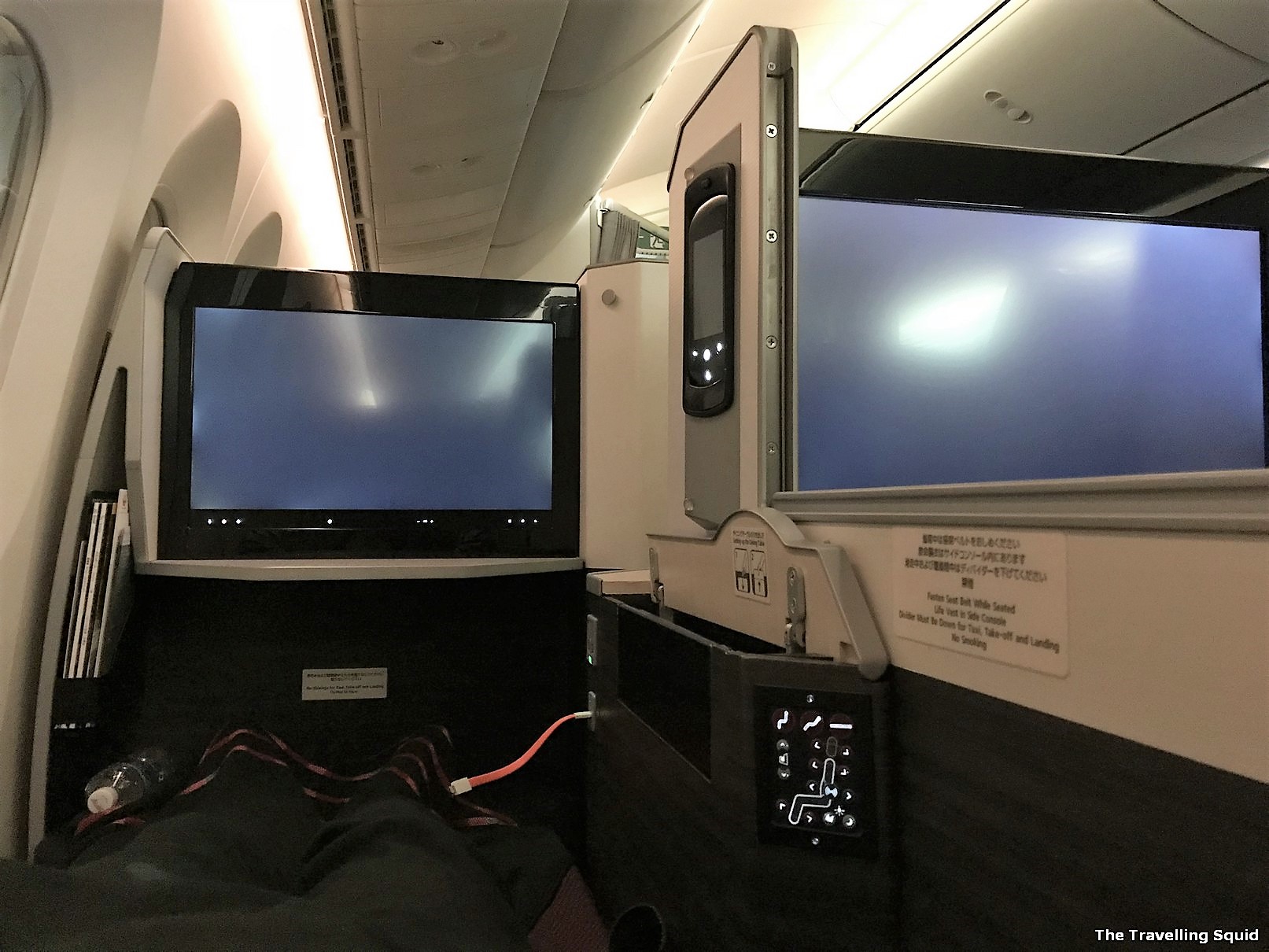 The seat,  when reclined all the way down, offered ample room for taking a nap. I'm not too tall and my feet couldn't reach the end of the 'booth'. Through a press of a button, the seat folds into a bed (similar to a berth you get on a train, though much more comfortable as its cleaner and there's a television in front of you.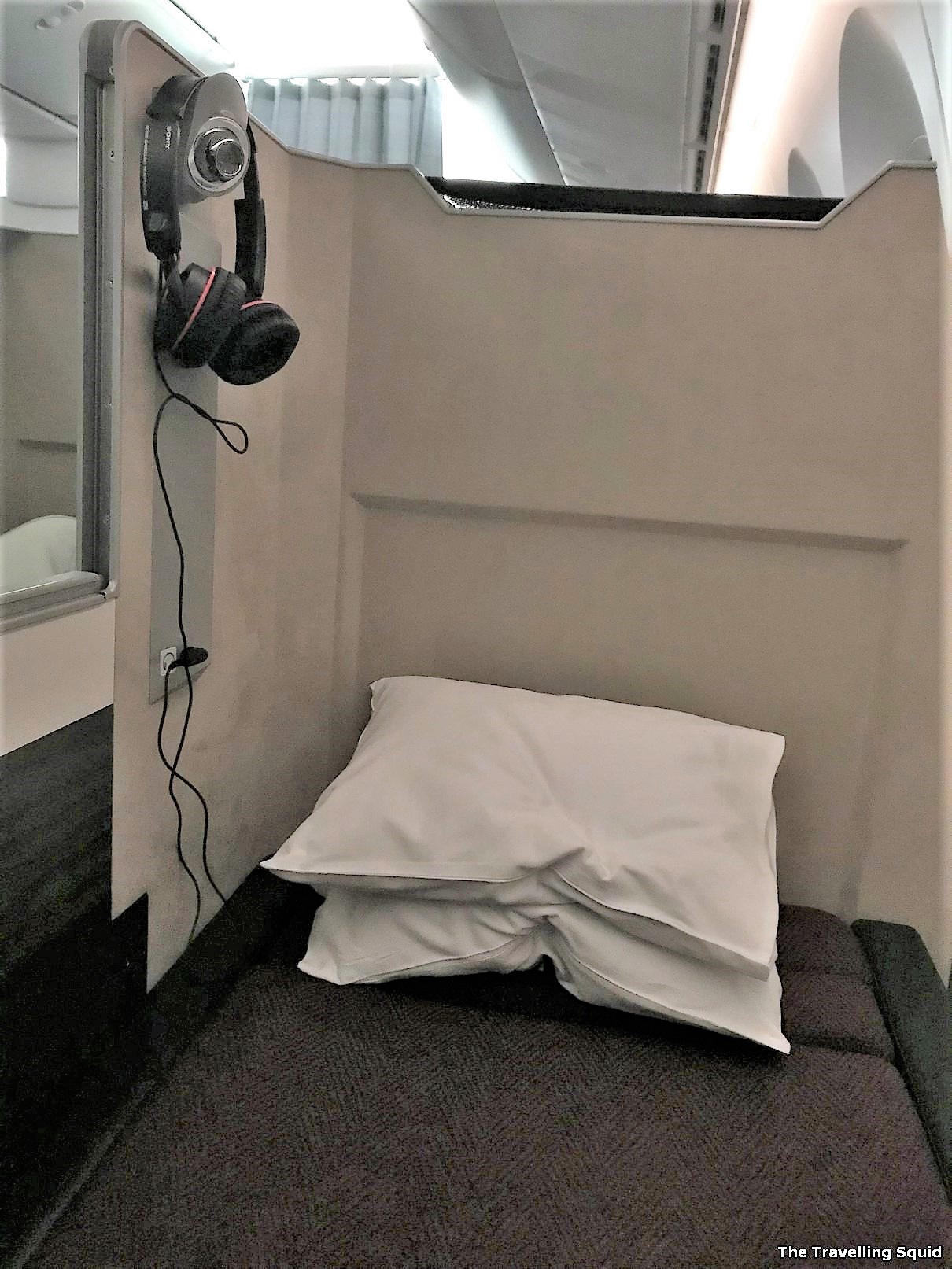 If you're keen to learn more about the seat configuration, this is an Apex suite configuration on a Boeing 787-9 plane. The Japan Airlines site has a 360 degree overview. Interestingly, it was awarded Best Business Class Airline Seat at Skytrax's 2013 World Airline Awards for its Business Class seat, the Sky Suite.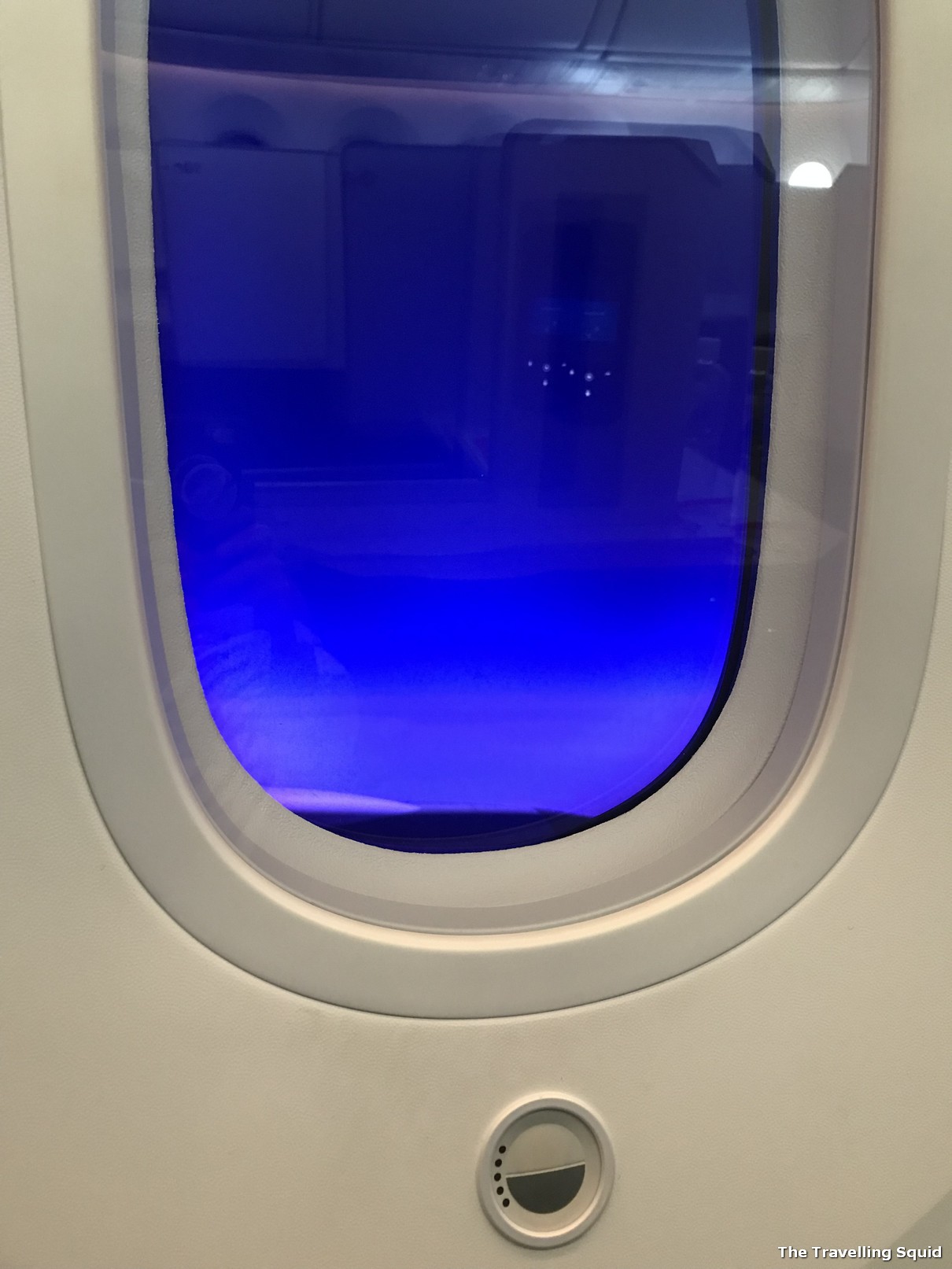 Drink and Food
The snack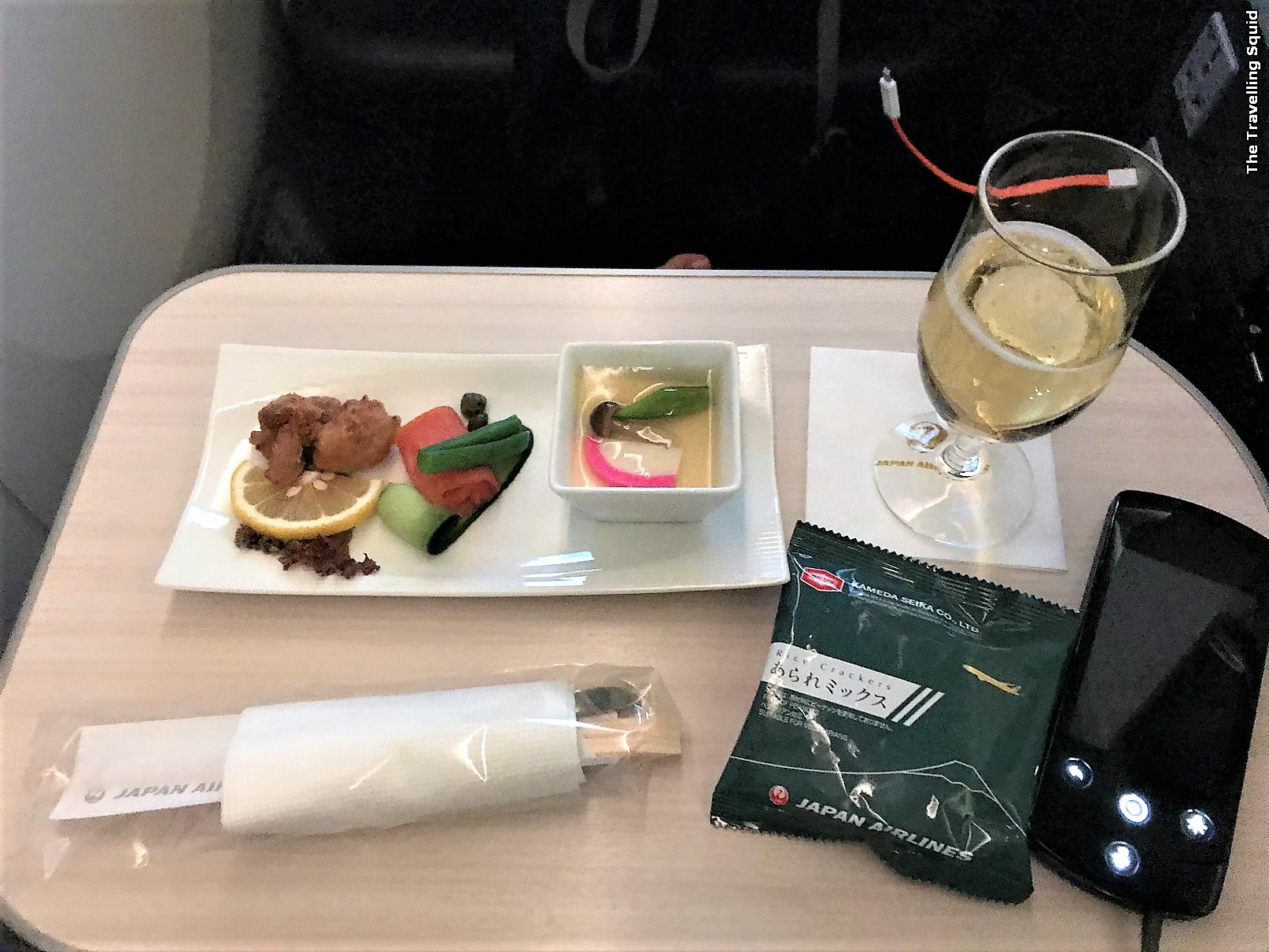 We were served a snack at the start of the flight. We were also asked what type of drink we would like to have. The drinks menu had quite a few options, such as sake, champagne and wine. The snack was something simple – a savory egg custard,  smoked salmon with caper and deep-fried chicken. There was also the option of getting udon or soba cup noodles if  one was hungry.
The breakfast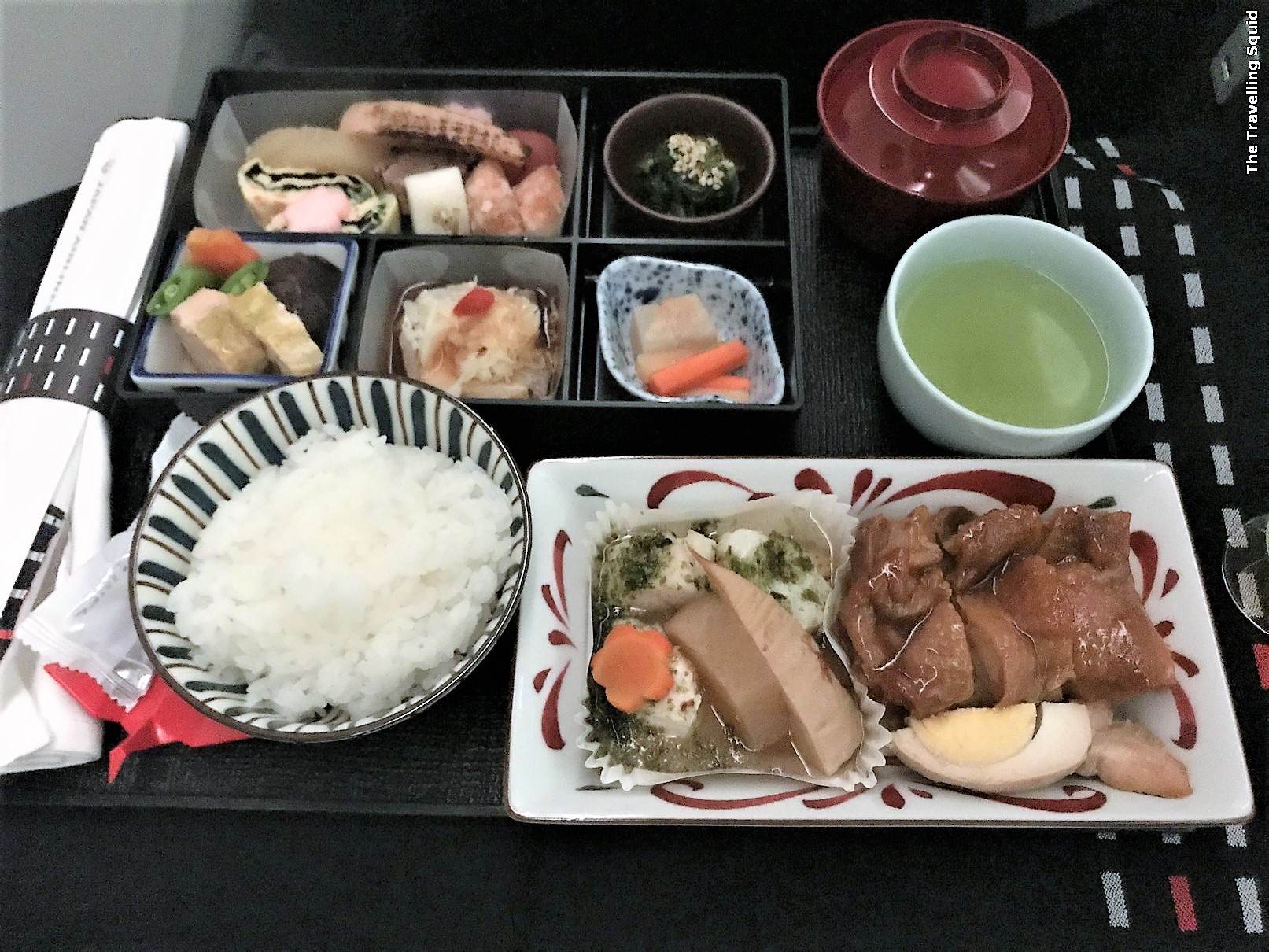 The Japanese breakfast comprised a variety of items, such as poached spinach, konnyaku jelly with miso sauce and tofu. The main dish was steamed white fish in sea lettuce sauce, with chicken teriyaki. My favourite was the lotus root and daikon (Japanese radish) which came together with the fish. It was incredible how flavourful it tasted despite it being airplane food. I do note that the fish and chicken teriyaki was a tad firmer than what one would get at restaurants.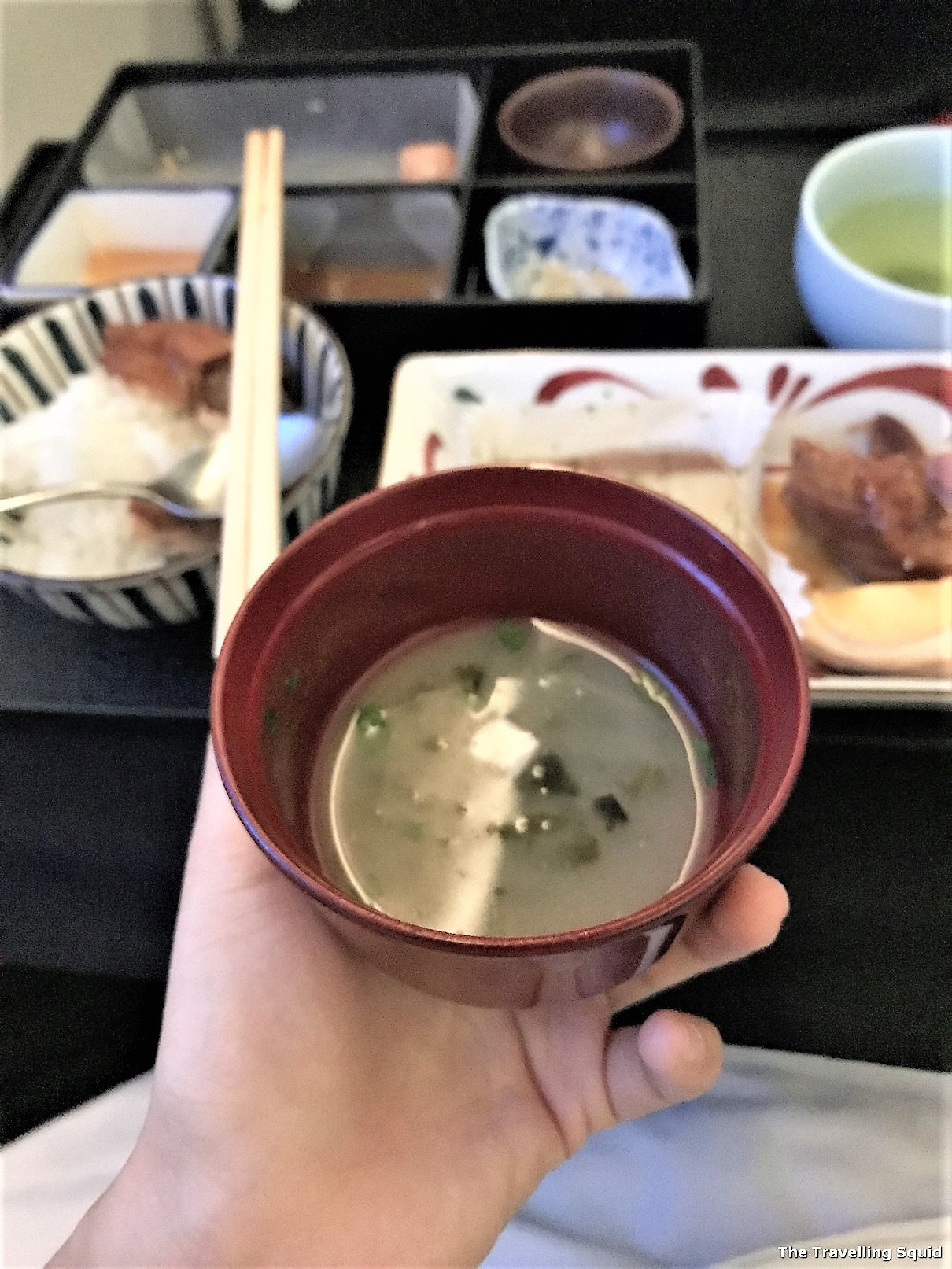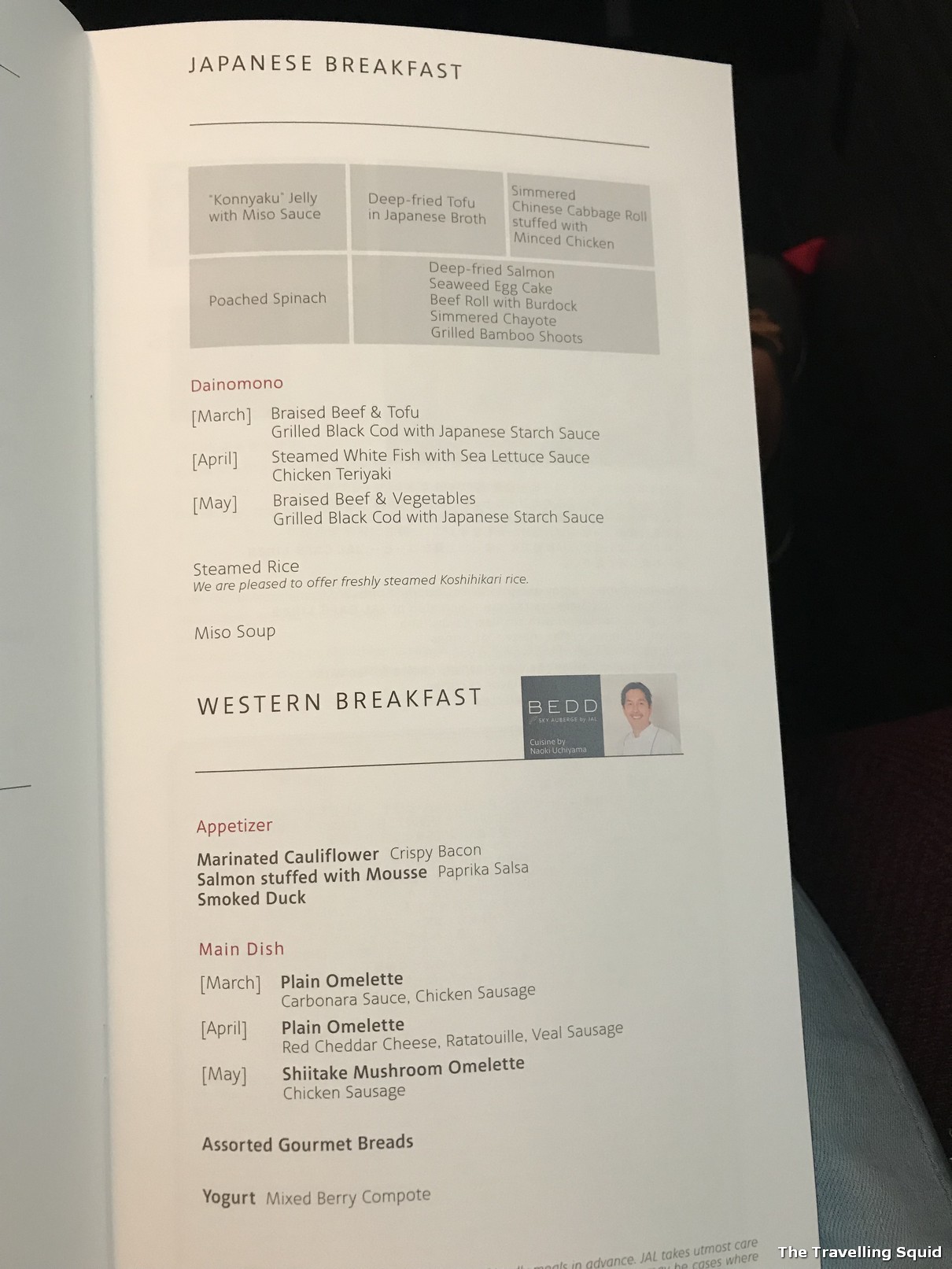 The Sleep or Movie blitz
To be honest, I couldn't sleep despite the given space. There was the sound of the engines buzzing throughout and the noise-cancelling earphones didn't quite work for me. I would prefer sleeping on the train as the clanking of wheels against the tracks is quite rhythmic, and rocks me to sleep like a lullaby. In the airplane, it was constantly buzzing. But I did enjoy the movies available such as Black Panther and Coco. Which I teared profusely at the latter, and embarrassingly had to wipe my tears when the attentive stewardesses came by.
The Travelling Squid's Take
I preferred the Japan Airlines Business Class flight from Jakarta to Japan as compared to the return flight back home to Singapore. Largely, it was because there were fewer people on that flight and the flight attendants were more attentive. It was also our first business class flight, hence the experience was a great jump in standards. I also preferred the layout of this flight, compared to the reverse herringbone layout of seats on the return flight.
Is taking business class worth it? Well, I think it's a little short for a trip to Japan. A trip to Europe might be more worth it. The seat was comfortable to rest on, but we were woken up about 3-4 hours later to have breakfast. There is an option for skipping breakfast, which some do take up if they prioritise sleep. But for us, one of the biggest perks of flying business class was the food served and it was definitely an eye-opener. Our Japan Airlines Business Class flight from Jakarta to Japan was nothing but smooth, and needless to say, was the most comfortable flight I've taken in my life.
Stay tune to the post next week on the flight back from Haneda Airport in  Japan to Singapore.