8 places to visit in Lisbon Portugal
Lisbon is one of my favourite European cities because there are so many things to do and experience there. The vibe in Lisbon is pretty chill too. Unlike in major cities such as London or New York where there is some urgency to get from place to place, Lisbon leaves you feeling relaxed. When I was there, it was perfectly fine to be sipping a coffee and having an egg tart for breakfast at 11am in the morning. The locals were doing so as well. Here is my recommendation of 8 places to visit in Lisbon Portugal. All of them are easily accessed by renting a car. Apart from key monuments of historical importance, I have also included a place where you can get the best seafood. (It's a must-visit for seafood lovers.)
1. Cristo Rei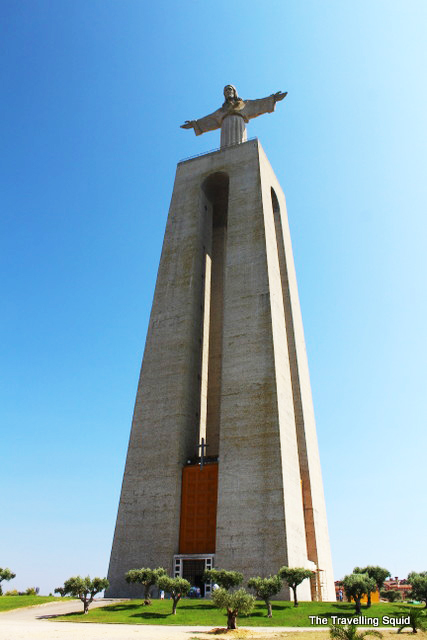 Cristo Rei, while many times smaller than its sister 'Christ the Redeemer' statue in Rio de Janeiro (Brazil), is a monument in Lisbon worth visiting. Getting there by public transport involves taking a ferry and then a local bus. To get there in less than half the time, you could consider renting a car and driving there. Do check out Discover Car Hire for car rentals in Lisbon and many other cities in Europe and North America. A visit to Cristo Rei in Lisbon is important because you can get a bird's eye view of the city, as well as great views of the 25 de Abril Bridge. I can imagine it would be an experience just to drive on the 25 de Abril Bridge – similar to traversing the Golden Gate Bridge in San Francisco (without the fog).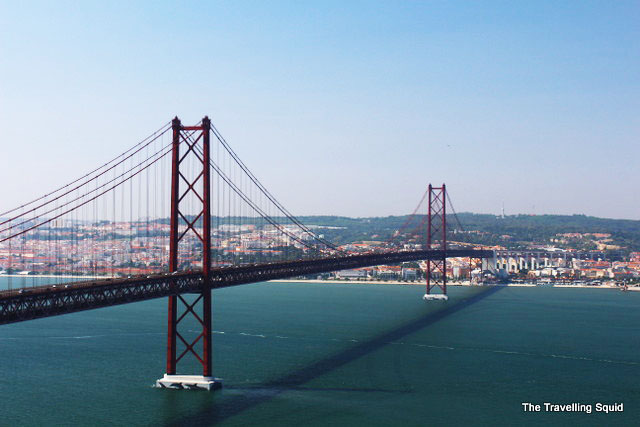 2. Rossio Square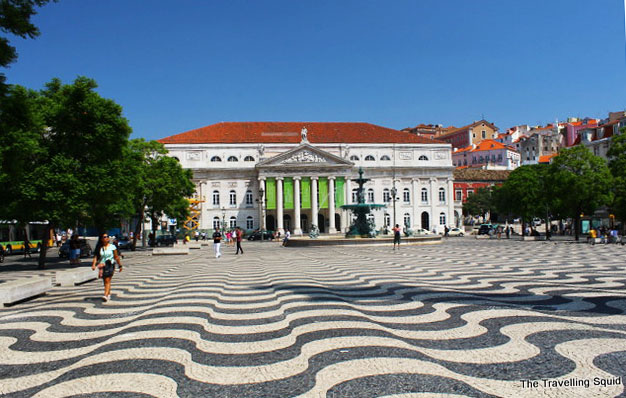 Since the Middle Ages, Rossio Square has been one of Lisbon's main squares. Rossio Square has seen Lisbon through several key events, including revolts, celebrations, bullfights and executions. Today, it is a preferred meeting place for the people of Lisbon and also tourists. The most famous landmark of Rossio Square is Column of Pedro IV, which was made to reflect Pedro IV, the King of Portugal who was also the first Emperor of Brazil. Do also check out the Baroque mermaid fountains and traditional Portuguese mosaic flooring. You can read on to find out more about their significance.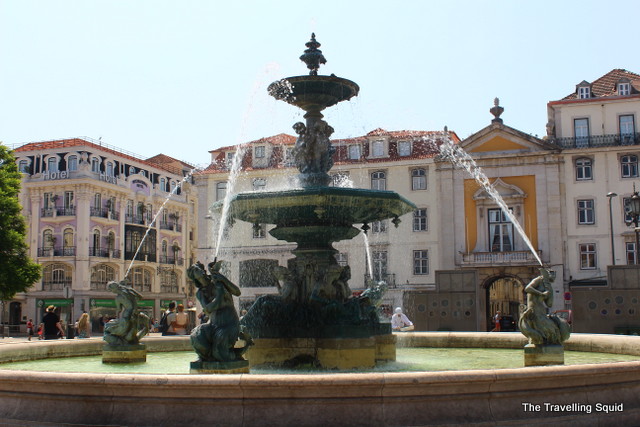 3. Rua Augusta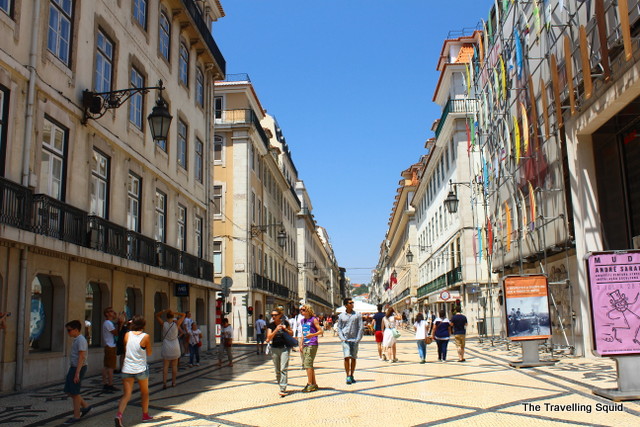 Shopping at Rua Augusta in Lisbon is not boring, as what Wikitravel has suggested. Rua Augusta is Lisbon's main shopping street, and is home to several European brands including Zara and H&M. What I really liked about Rua Augusta was the live Portuguese band which I had encountered, and the street performers. The band did a really splendid a cappella performance, which was very memorable. Apart from shopping for clothes, you could also get yourself locally produced port and freshly caught lobsters. Read on to find out more.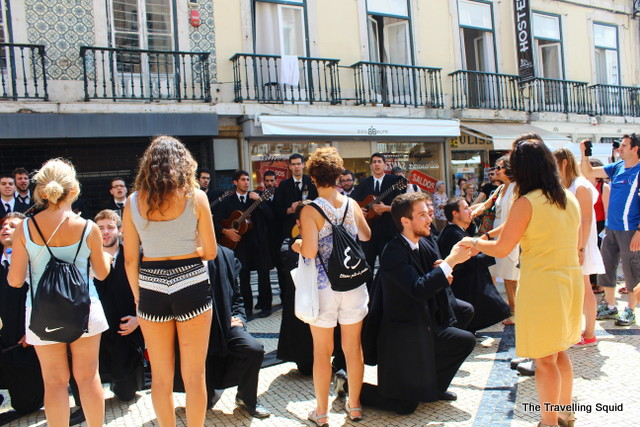 4. Praça do Comércio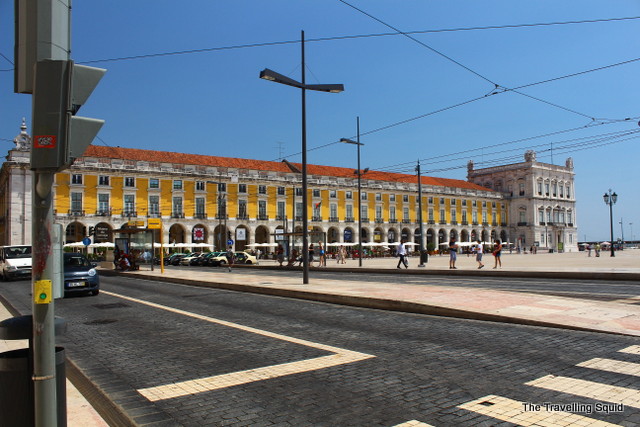 Praça do Comércio is known as the Square of Commerce. The square was completely remodelled after the great 1755 Lisbon Earthquake. The centrepiece of the square is the equestrian statue of King José I, inaugurated in 1775. Opening towards Rua Augusta is a triumphal arch called the Arco da Rua Augusta. It has a clock and statues of the Glory, Ingenuity and Valour (by the French sculptor Calmels) and those of important men such as Viriatus and Vasco da Gama. By the sides of the square are government bureaus which regulated customs and port activities.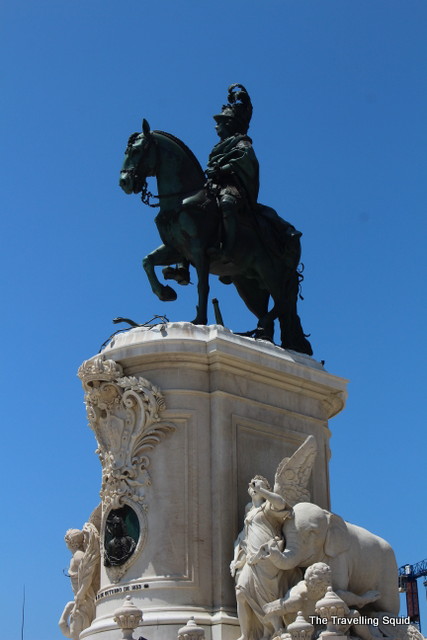 5. Tagus River and Cais das Colunas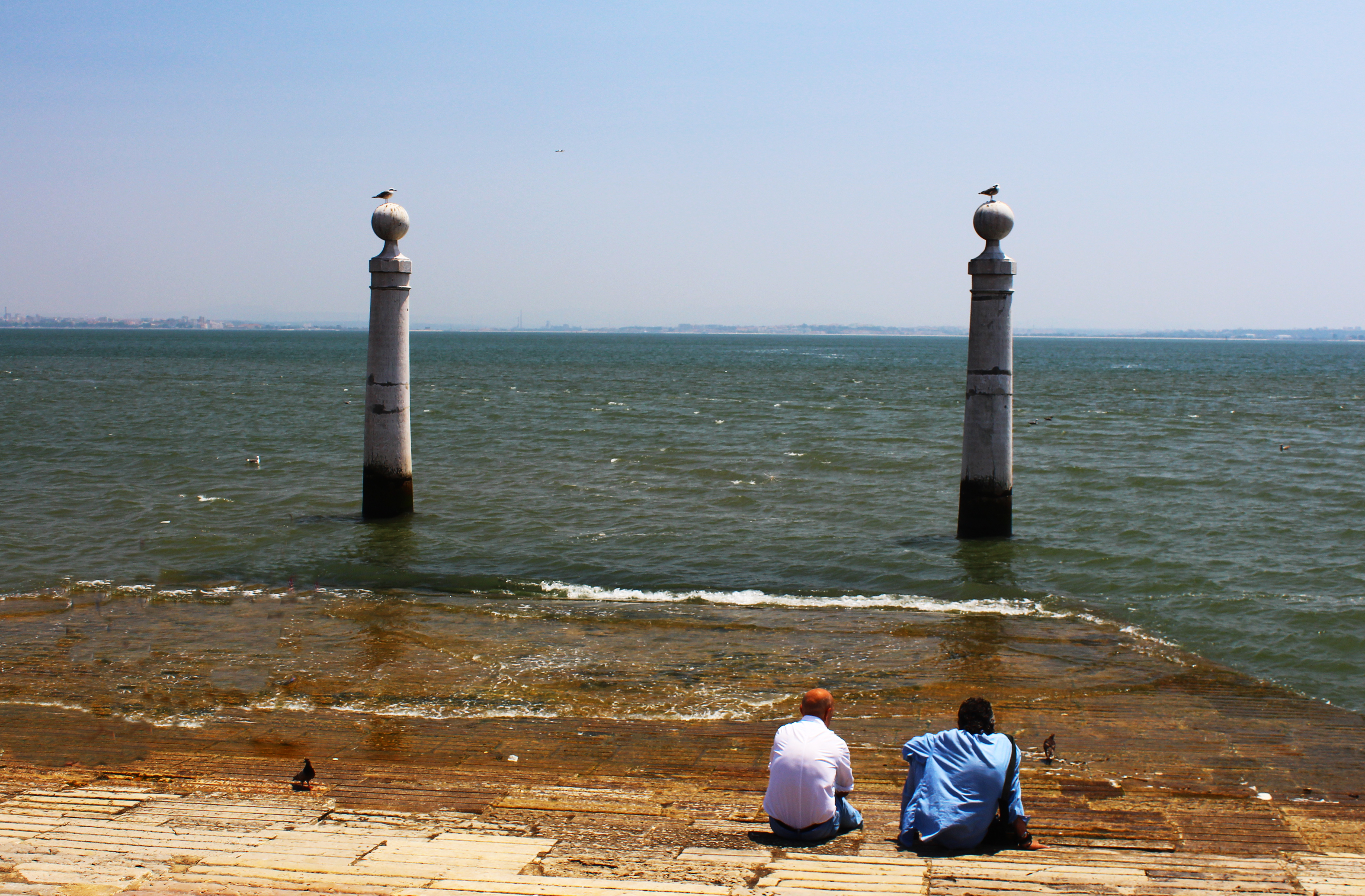 The Tagus River is a great place to people-watch. You can see the 25 Abril Bridge which resembles San Franciso's Golden Gate Bridge in a way (albeit on a smaller scale). Emerging from the Tagus River is the Cais das Colunas, two marble columns which were made to symbolise the port of entry to Lisbon. The banks of the Tagus River are a great way to relax while watching locals enjoy Lisbon's main seafront.
6. Stops along the Tram 28 route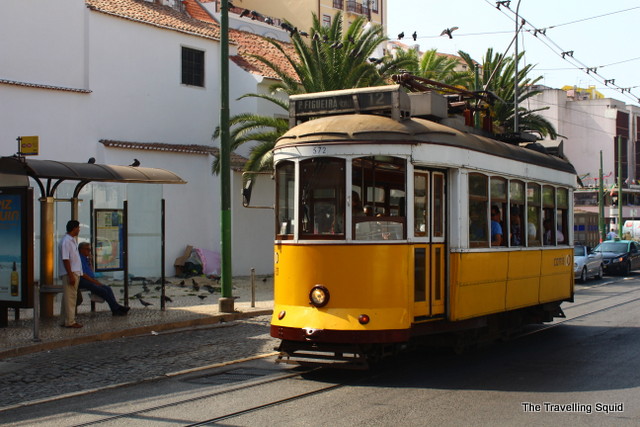 Tram 28 brings you to some very important sights in Lisbon. Unless you're keen on toning those calf muscles by hiking up the meandering slopes, it's a relatively faster way to get to these attractions. This includes stopping by Castelo de São Jorge, Chiado and Estrela Park. Read on for more information on the stops along the Tram 28 route. There is also some old-world charm when you traverse around Lisbon's rolling cobble-stone streets on this wooden yellow tram with its signature ringing bell. That said, if you're pressed for time, renting a car might get you there in double-quick time. There isn't a need to wait in line as well.
7. Castelo Sao Jorge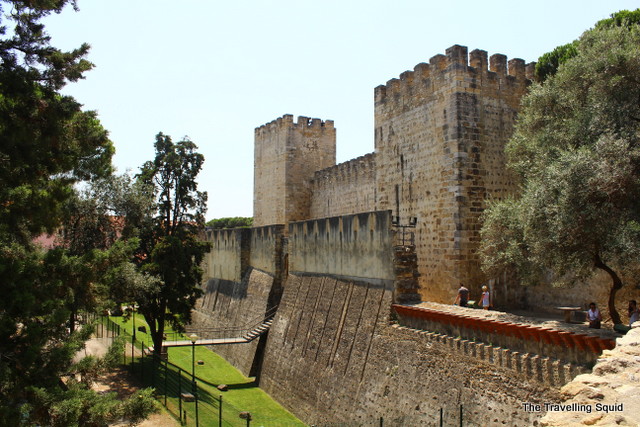 Unlike other European castles, Castelo Sao Jorge does not have exhibitions on the living quarters of the monarchy as it was not used as a place of residence. This is fine because the old castle walls and forts are quite perfectly well done. Being on the highest, most inaccessible hill-top, the viewpoint of Lisbon is excellent, and the Romantic Gardens gives one the opportunity to chill and enjoy the place. A must-visit if you're in Lisbon. From the city centre, it's a short 10 minute drive.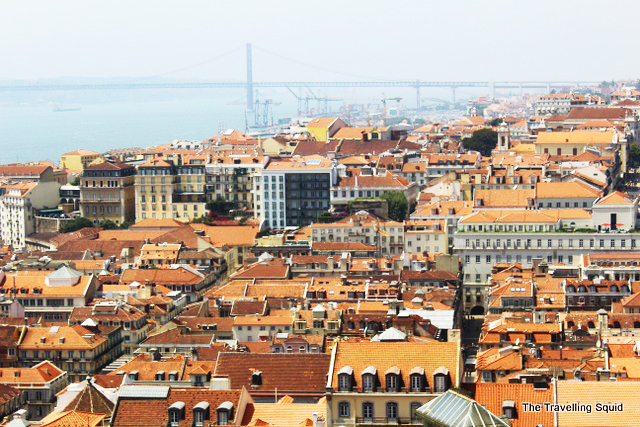 8. Cervejaria Ramiro for the best seafood in Lisbon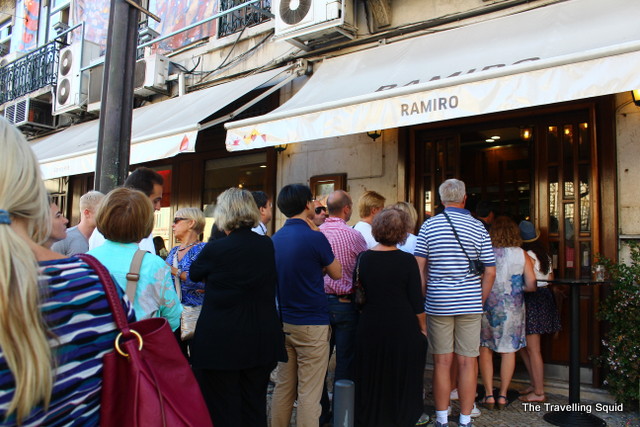 I had crab, prawns, clams and oysters at Cervejaria Ramiro and I got to say that the seafood is really good. The seafood was freshly caught, they were fresh and had a lovely sweetness to them. The white wine also went very well with the food, and it was one of the best food experiences I've had in Lisbon. I would have visited the restaurant for a second time if I had the opportunity. Do remember to make a reservation before you go!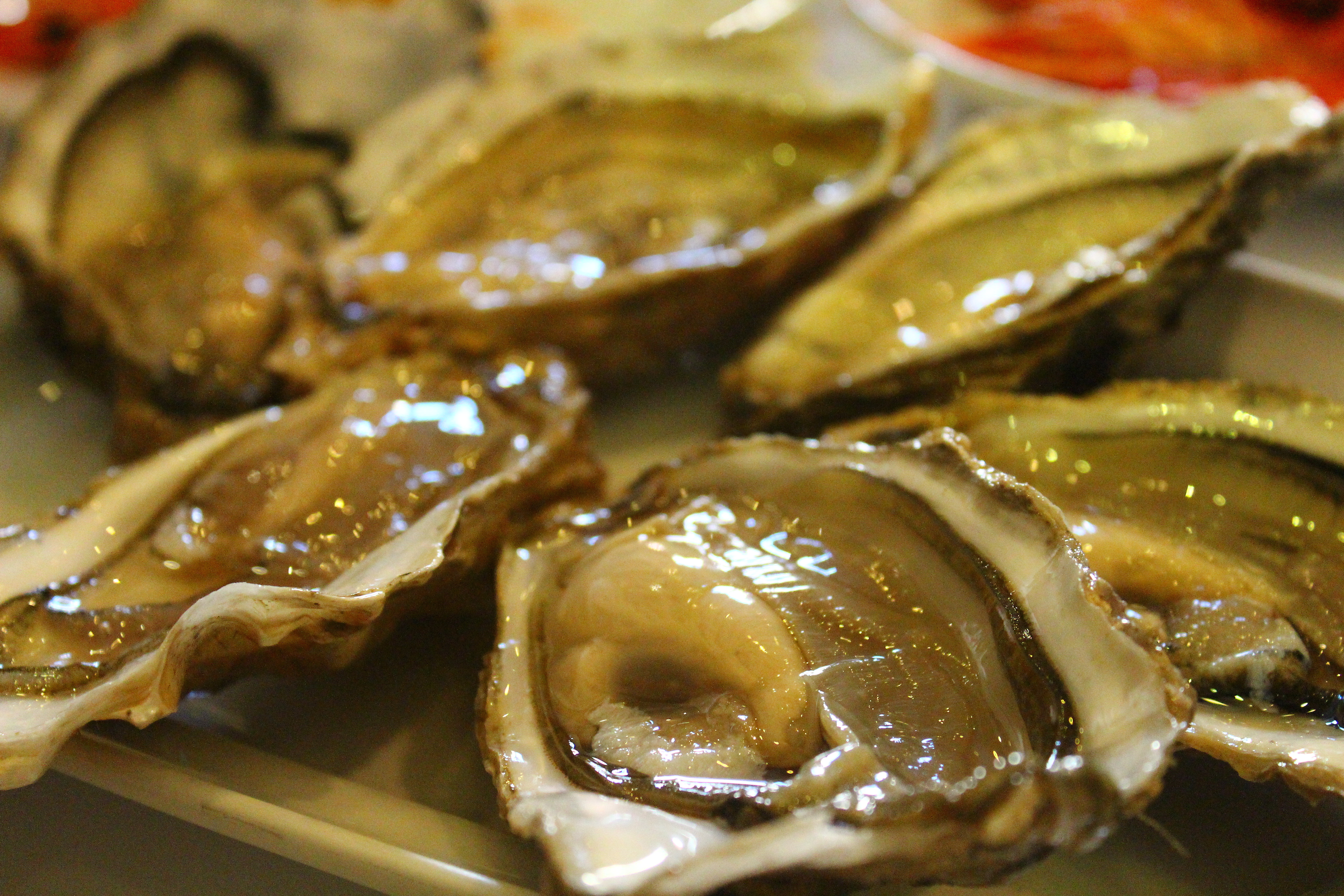 Hope you found the list of 8 places to visit in Lisbon Portugal useful. If you have any recommendations, please feel free to drop them in the comments section below.