Up Close: The Hobbit Houses of Suomenlinna
As a Lord of the Rings fan, a sense of deja vu hit me when I arrived in Suomenlinna. Under the long grass growing on the rolling hills, there seem to exist from far, little hobbit homes! When I walked closer, these little houses emerged. Not as neat and orderly as the ones from the movie, but beautiful nonetheless.
Do click on the Youtube link to the Concerning Hobbits soundtrack. It adds a little 'feel' to this post.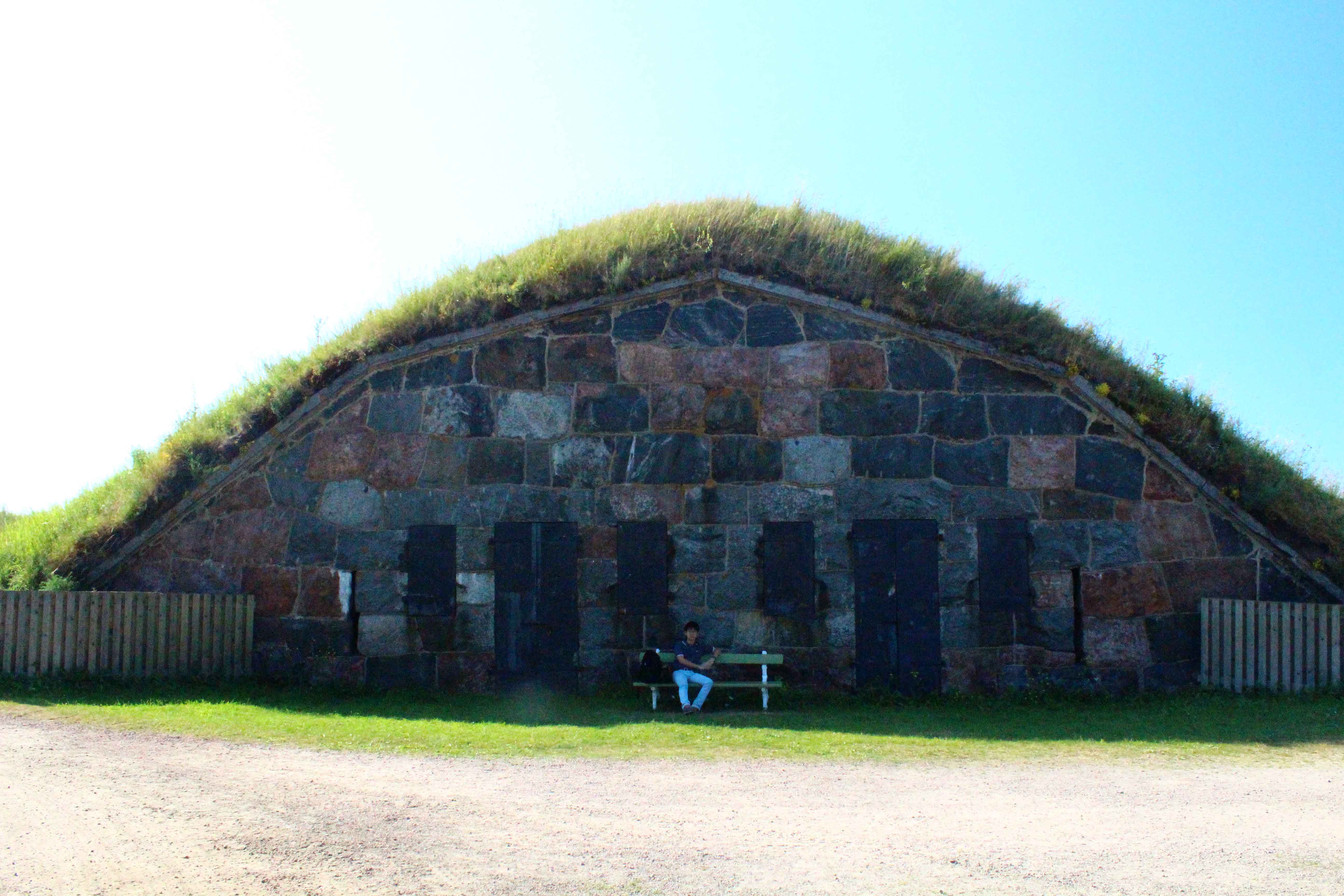 The photos do the place no justice, because there's lots of shadow due to the strong sunlight coming from different directions. And you got to be there in person to view these houses, and feel and hear the sound of the sea as you go along. Only then can you imagine what is it like to live there.
Unfortunately, unlike the cosy little hobbit houses in The Shire which are well stocked with food and have comfy little chairs, the insides of these 'houses' are bare. There's a slight musty smell due to the lack of ventilation. Unlike the hot summer's day outside, it feels cool when you enter, probably due to the type of stone used in the building of these homes. The walls look damp, probably from the sea mist being blown in from the Gulf of Finland. Nonetheless, they look priceless from the outside.
I never imagined anywhere else in the world would look like this, except in New Zealand perhaps. And I was pretty amazed to see something like that in Finland.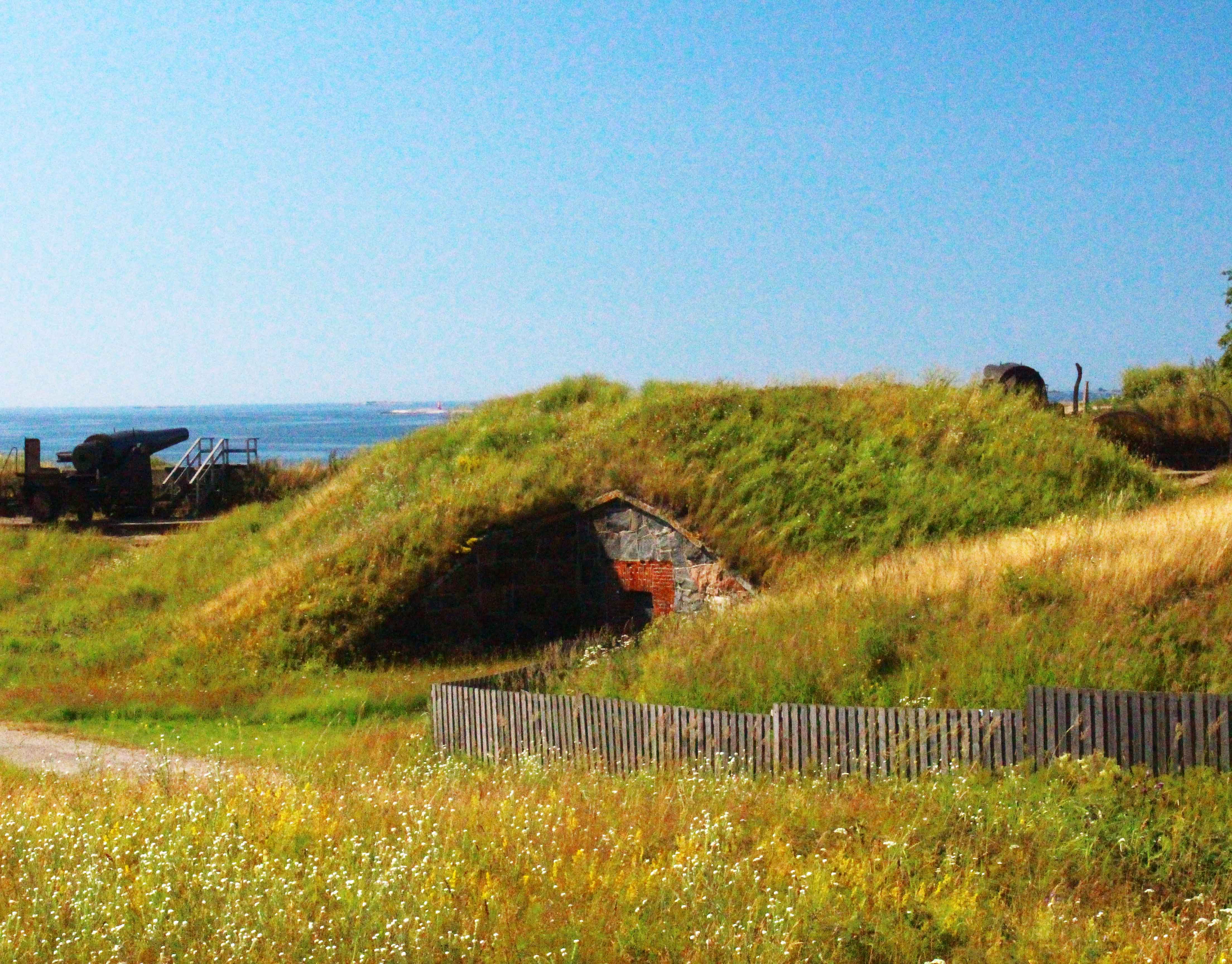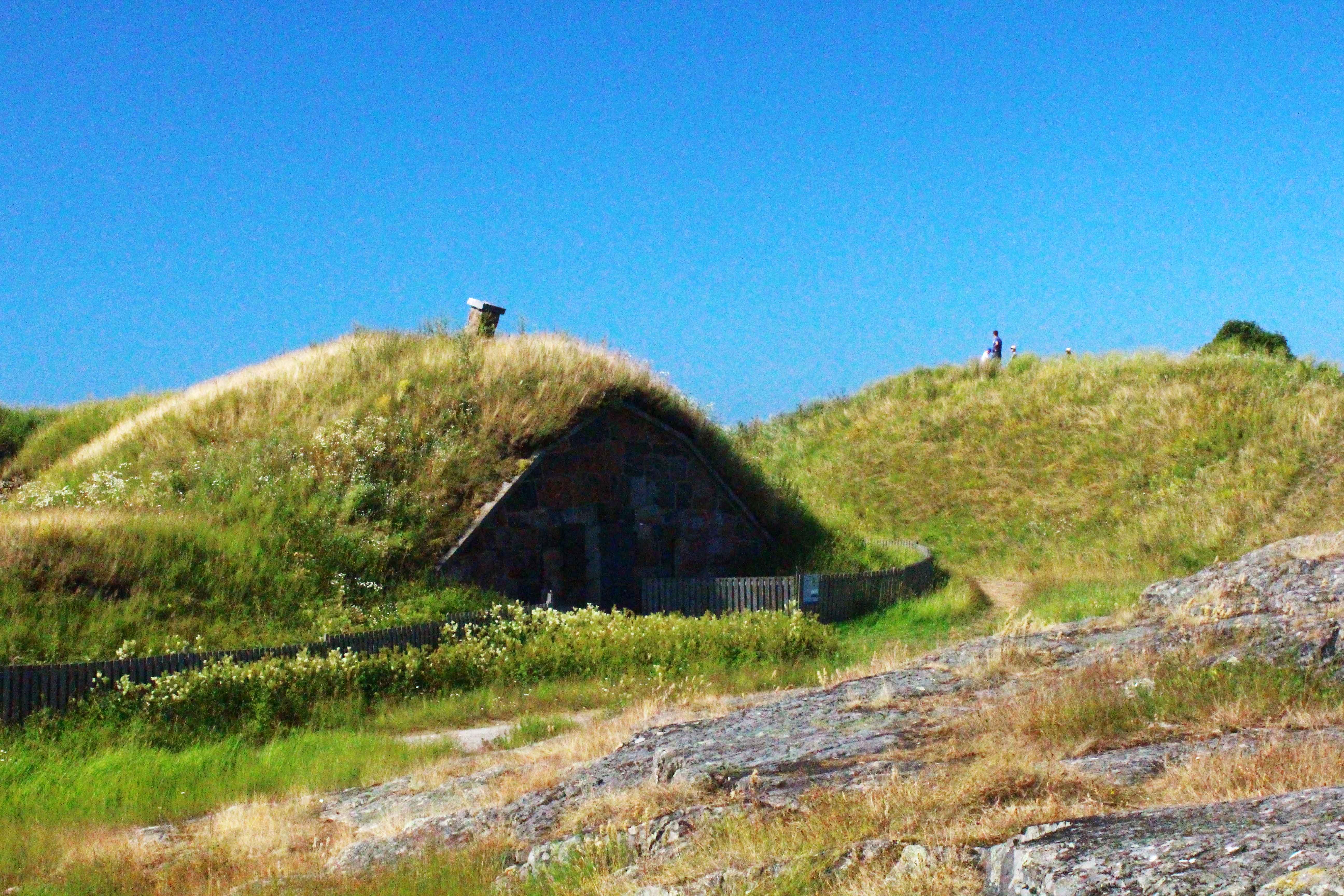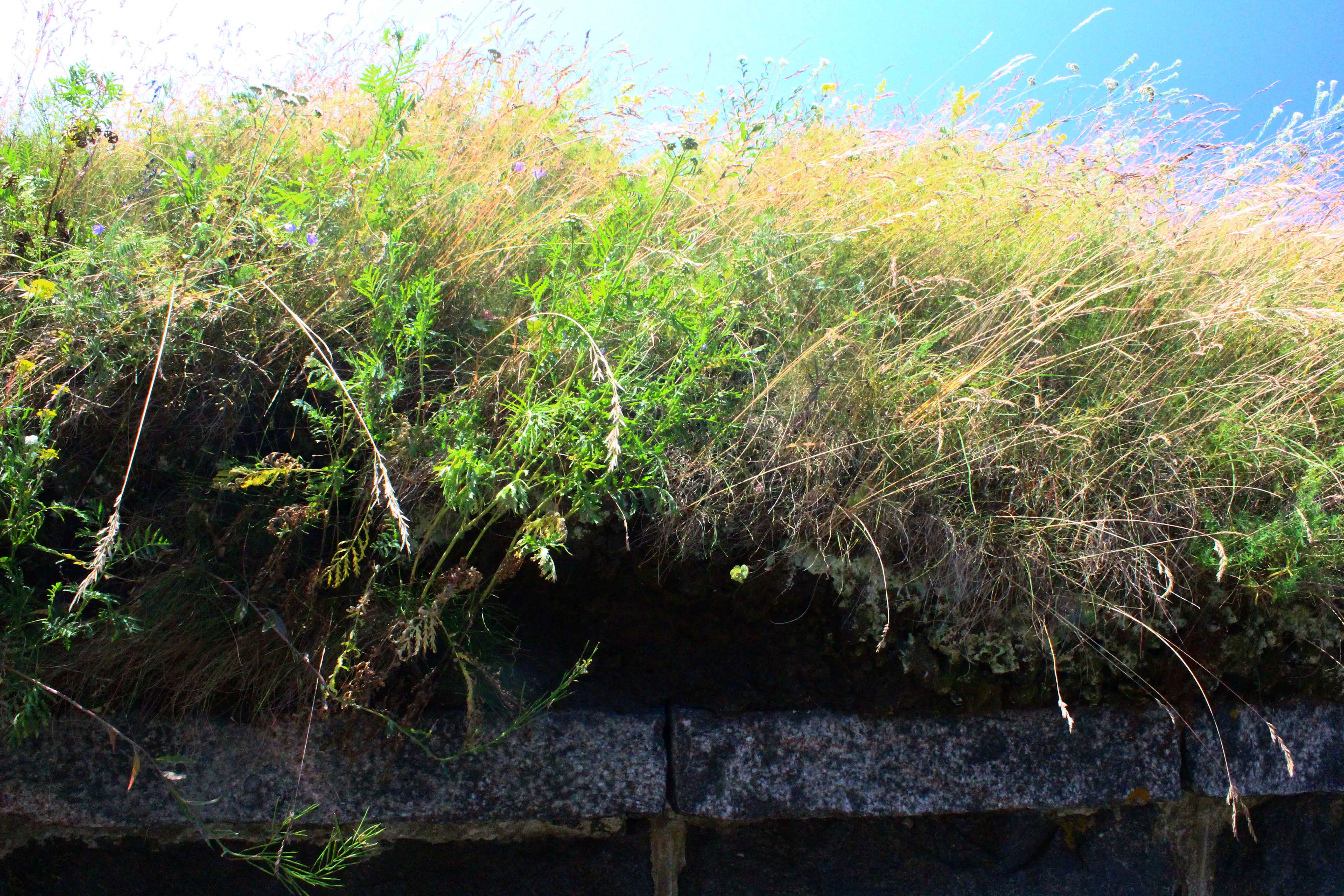 We initially wanted to climb right on top of the roof of these houses to take a photo. But it's prohibited. Apparently the grass took three years to grow up until this length and has to be properly maintained. So we took a photo while sitting on the bench instead (see the first photo).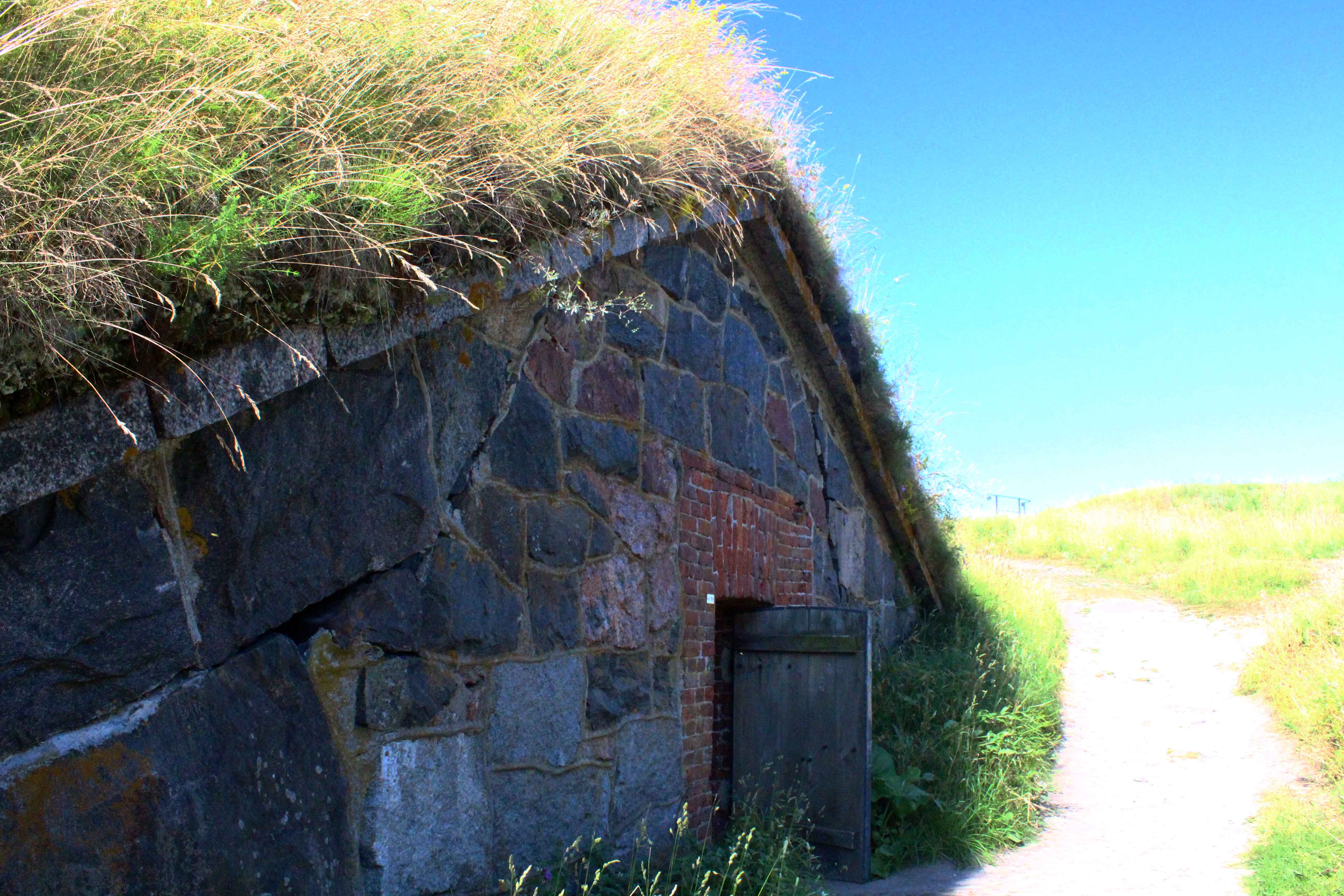 A look at the doors up close
The front of the houses are as impressive as from far. Some are more simple, but some display more intricate designs, doors and windows, as seen from the hobbit house below. The doors and windows are bolted with a super rusty lock – not sure if it can be unlocked anymore…
I thought I was the only one who thought these rolling little hill-like houses are like hobbit homes. But I'm not the only one. If you're keen to check out more photos, click on this Flickr stream by user Ryan Pikkel, and this Pin on The Hobbit House on Pinterest as well.
The hobbit houses were by far the highlight of my trip to the Fortress of Suomenlinna. Hope you enjoyed the photos. Keep a look out for the next post on the history and some brief information on Suomenlinna!