Review: Should you visit Cellarbration for affordable good alcohol in Singapore?
Two weeks ago, I came across Cellarbration, Singapore's answer to affordable alcohol. I wouldn't use the word cheap here, because one tends to associate cheap alcohol with a bad taste, and that isn't the case with Cellarbration. To its credit, it has a well-stocked collection of single malt whiskies, a good gin brand Tanqueray and the well-regarded Fever Tree tonic on sale. This begs the question: Should you visit Cellarbration for affordable good alcohol in Singapore?
Genesis: The Diageo alcohol sale at Suntec
We first came across mention of the store at an alcohol sale at Suntec (2 – 4 Nov 2017). Back then, we thought it was organised by Diageo, the biggest name behind single malt whiskies. (It's actually organised by alcohol retailer Cellarbration.) I've talked about Diageo at length in a previous post, following our visit to the single malt distilleries in Scotland. The big names – Oban, Talisker and Lagavulin all fall under Diageo. Tanqueray is also a brand of gin also under Diageo.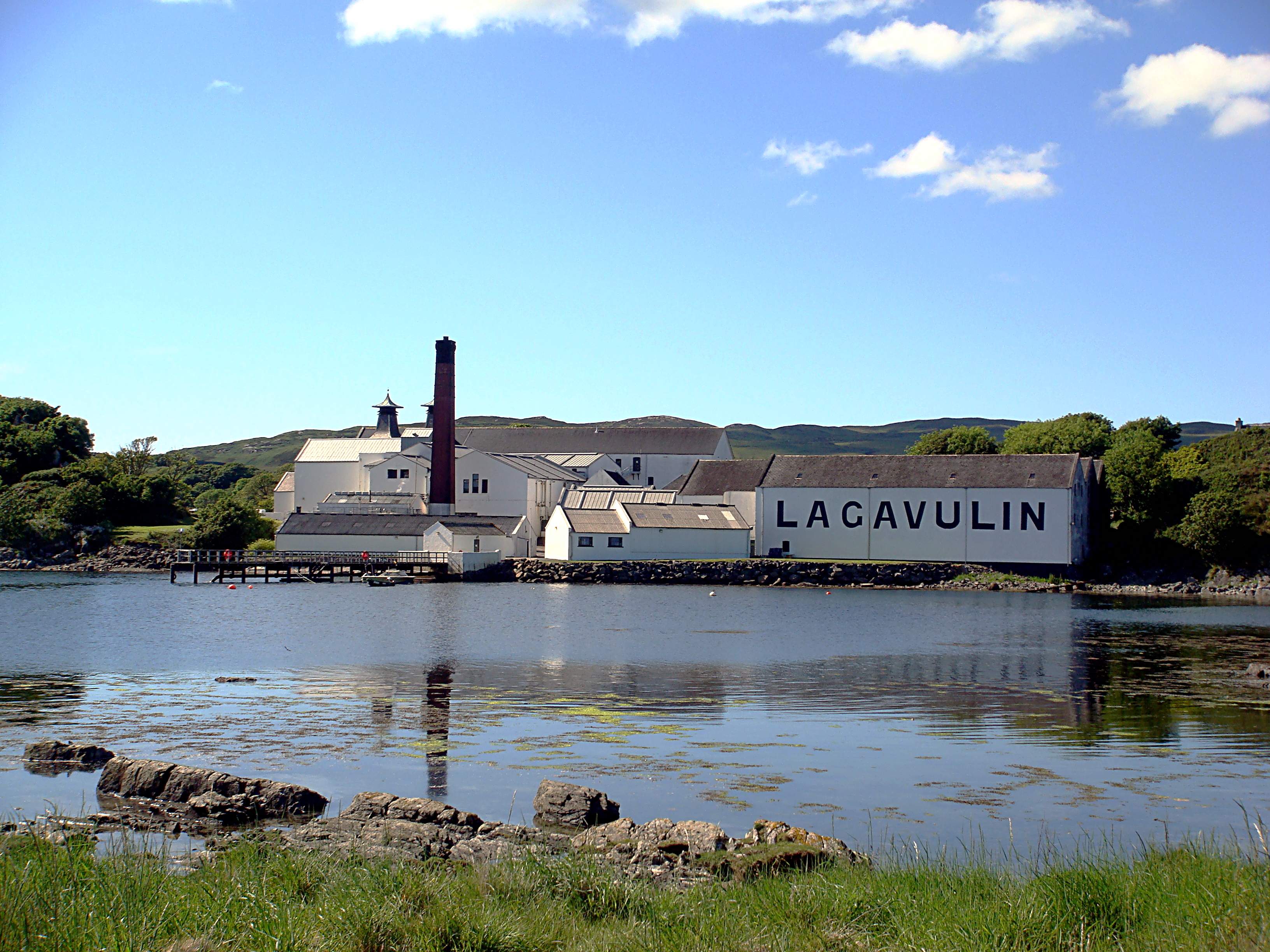 Falling in love with the Lagavulin 12 years (special release)
The sale had a tasting platform, which was great because that was when Friend S, my fellow alcoholic fell in love with the Lagavulin 12 years at cask strength. We had both the Lagavulin 16 and 12. The 12 years was brilliant to me, because it was strong yet smooth, and the honey notes were intense. It wasn't possible to get this at Changi Airport (as indicated by the signs). We got this for a steal at £64/ SGD115. A quick search online reveals that similar bottles go for £92/ SGD165 . To us, it was a very good deal. What made it better was that it was released in 2016, marking Lagavulin's 200 year anniversary since it started in 1816.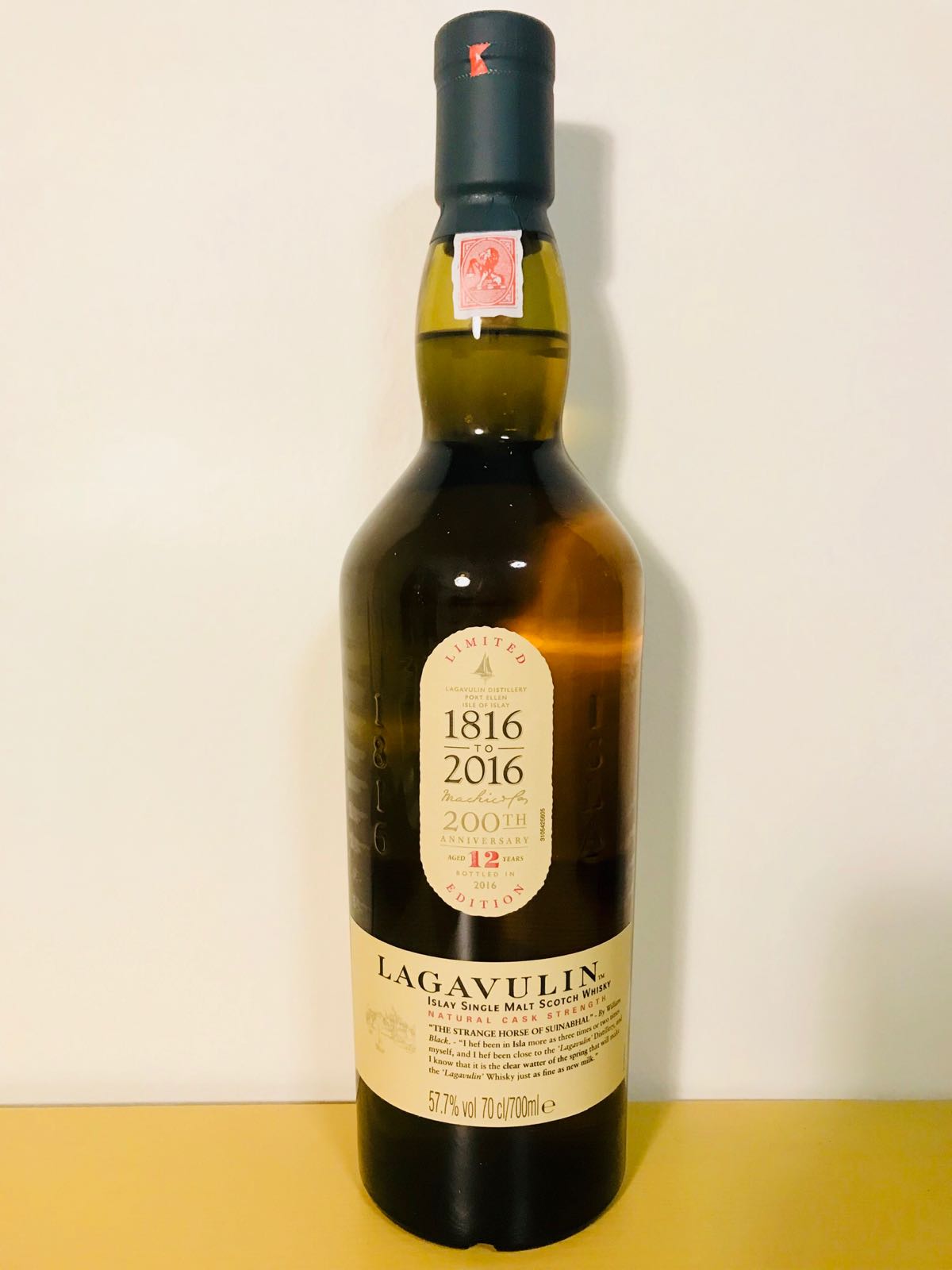 We separately bought Tanqueray Gins as they were about £11/SGD20 per bottle cheaper than what we would normally get at retail stores and Redmart.
Our bill came to a whooping SGD589 – and we definitely qualified for delivery as it was free for orders above SGD400.. I gave them Friend W's contact number and address, as The Mother would not have been too pleased to see 9 bottles of alcoholic goodness delivered to her residence. We were told that the company will contact Friend W on Monday.
This was when the problem started…
The Delivery Calamity
I had almost forgotten about the delivery, until Friend S reminded me about it mid-week. I had taken it for granted that Diageo was a big brand and the delivery would be made without a hassle. I made an order with Pernod Ricard last year, and the delivery of my Ballatine's 17 years arrived without much prodding.
But it was Thursday (9 Nov), four working days since we paid for the bottles and the company had not contacted Friend W. Now I was quite lost because I don't quite recall the staff leaving a phone number. But I recalled that one of the staff had asked us to sign up for an account with Cellarbration. It clicked. Alas! Cellarbration was the organiser of that alcohol sale. I called them up immediately but to no avail. My phone call was met with a beep, which said that the mailbox was full.
Now I starting fretting. The Lagavulin 12 years (cask strength) was considered to somewhat of a rare find and was a Christmas gift for Friend S. I was worried about not getting the bottle we paid for….
I did a further Goggle search and to my relief, Cellarbration had a Facebook page, and the reviews were positive. So I messaged Cellarbation on Facebook and to their credit the response time was quick. It was Friday (10 Nov) and they offered to have the delivery done between 10am – 2pm on Saturday (11 Nov). This was great as I could head down to Friend W's place to wait for the delivery. We didn't want to take the chance of leaving $589 worth of alcohol at the void deck near her home.
To our disappointment, we waited for four hours on Saturday (11 Nov) and the delivery was not successful. I messaged the Cellarbration Facebook page for the delivery man's contact but to no avail. Cellarbration apologised and said they would look into it on Monday the week after. Now I left it as that.
Come Monday (13 Nov), Cellabration asked if a delivery could be done on Tuesday afternoon (14 Nov). I shared that preferably, it could be done after 7pm. I was told that the last delivery was from 6pm – 7pm. I wasn't sure if Friend W would be back by 7pm, so I told them they could leave it at the riser if no one was home.
On Tuesday (14 Nov), I got a text from Friend W at 8pm saying that the delivery was not here yet. She had been home since 6pm. Now I got really upset because this was the second incident of a failed delivery. I sent Cellarbration some angry messages, who in response, replied with a photo of the delivery box at the riser. Friend W checked the riser, and thank goodness, it was there.
The Lagavuline 12 years, several bottles of Tanqueray and a bottle of Meyer's rum were intact.
PHEW.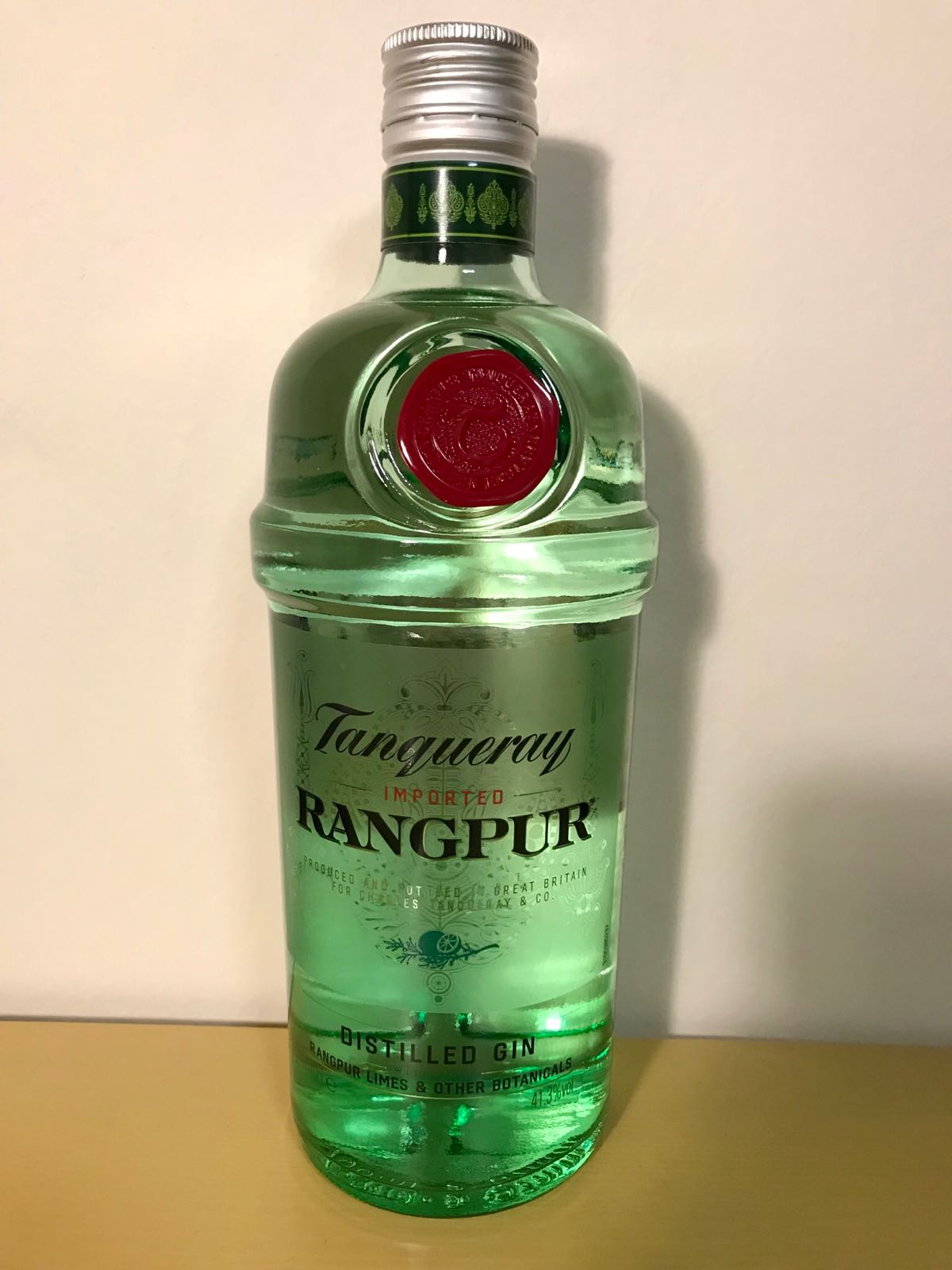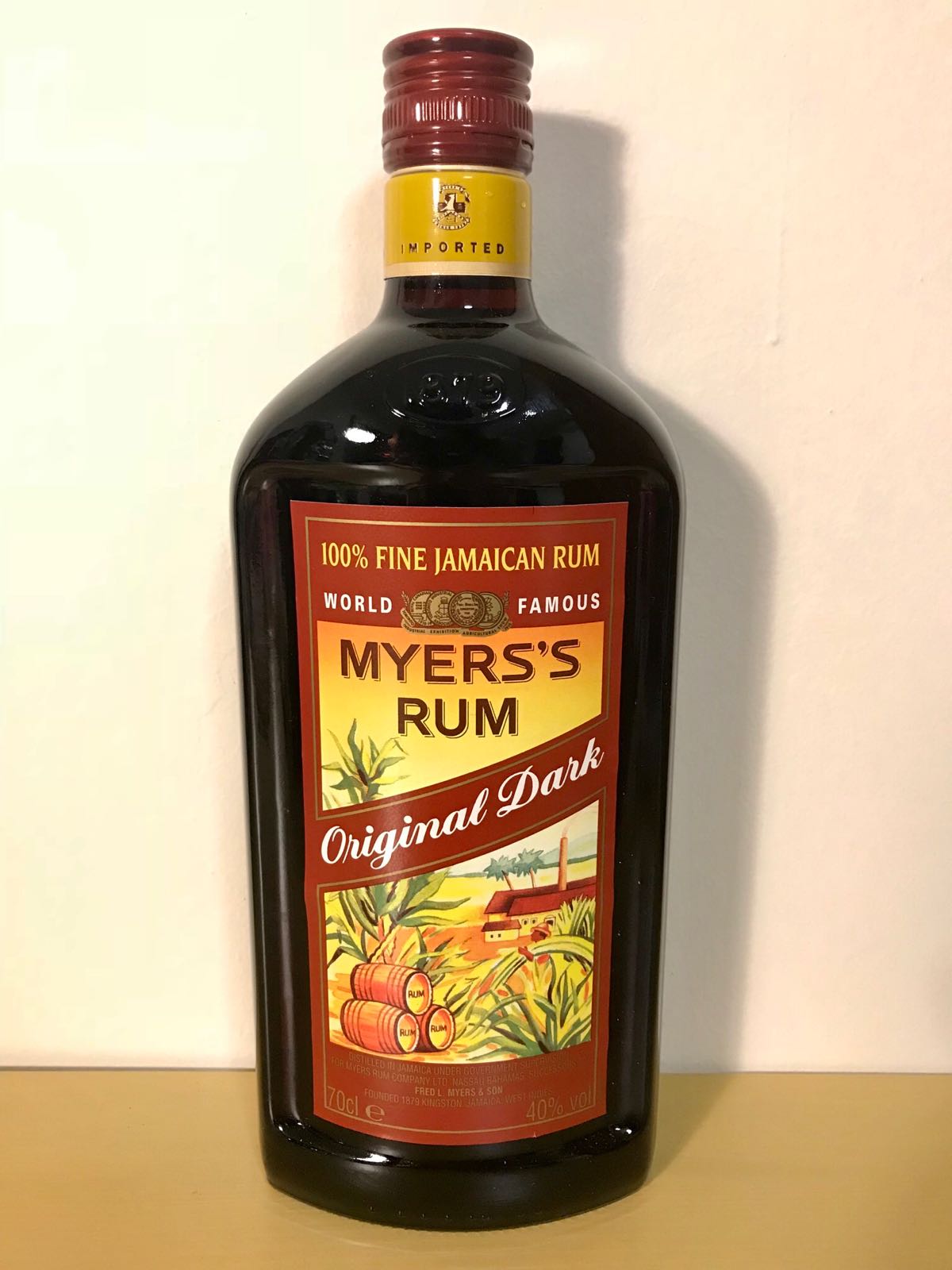 The Travelling Squid's Take
I take my spirits and drinks very seriously and I'm in two minds about Cellarbration. To summarise, here are the pros and cons:
Pros
I do acknowledge that Cellarbration has a wide range of spirits at affordable prices, especially during the sale. It's slightly more affordable than if you were to get them at retail and online stores such as Redmart, Amazon Prime, NTUC and Cold Storage. Without a sale, the prices are comparable.
The range of spirits covers the good stuff – including Tanqueray No 10, Oban single malts, and our biggest steal, the Laguvulin 12 years.
It is helpful that Cellarbration offers delivery for orders above SGD98. But that leads me to my biggest gripe. Delivery. And service levels.
Cons
No one ever picks up the hotline as listed on their website and Facebook page (6222-9191). There's a generic message which tells you that the voice mail is full.
To get their attention, I had to text them via a Facebook message. I also did what I used to judge others for – to voice my concerns via a comment on their Facebook wall.
Cellarbration did not provide the contact of the delivery man. On Saturday, we waited four hours in vain. I understand that there could be last-minute changes, but the least they could do was to give us a number to call when the delivery man did not appear. The number provided was the one on their website. No prize for guessing that no one picked up.
On the subsequent Tuesday, the delivery arrived. Earlier, I told them to put it in the riser if no one was in. But someone was in, and I thought the delivery had not arrived. Cellarbration later shared a picture of the bottles at the riser. Thankfully, all bottles were all intact. It would have been nice for them to proactively drop me a picture of the delivery? Hmm…
Perhaps the delay was because my order was from the sale, and the company had several orders to fulfill. But waiting at Friend W's house for four hours on a Saturday morning in vain was not an ideal way of spending time. Friend W had errands to run as well. I must say that while Cellarbration is responsive over Facebook private message, its levels of customer service need to be improved.
I'll give Cellabration a rating of 2.5 out of 5 whisky drams. If I could pick a drink to describe my experience with Cellabration, I think it would be Absolut Vodka.
I'm not sure if the folks who made purchases through Cellarbration's online platform had faced the same difficulties with delivery. It will be helpful if you could share your experiences. Thanks!
Cheers,
The Travelling Squid