Eight travelling assets we need to have on every trip 
In an earlier post, I wrote about 13 types of friends who are travel liabilities. I said that they while they can be truly lovable creatures, they can be extreme travel liabilities when brought on trips. That being said, I conceded that while I found some friends to be extreme travel liabilities, it was their perspectives and the smiles they brought me which truly mattered.
For the fun of it, here are eight travelling assets that are crucial on every trip, especially when travelling in big groups. The travelling asset could be up for double roles – and are prized possessions to have on every trip.
Eight travelling assets we need to have on every trip 
1. The Fund Manager/ Trader of Foreign Currencies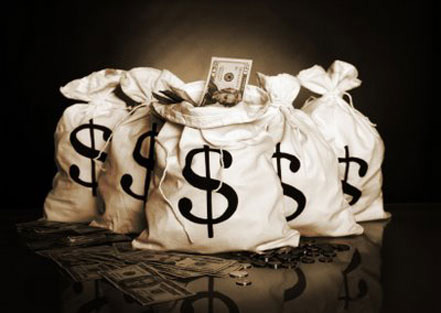 The Fund Manager, as his name suggests, is one who manages the group's shared resource – money. His role includes tipping on behalf of the group, paying for shared meals and admission tickets to specific sights. It's a big responsibility, a task usually accorded to the auditor, banker or statistician of the group.
The Fund Manager usually acts as the Trader too. After all, trading in foreign currencies can be part of a Fund Manager's portfolio. The requirements are similar. Only that the Trader should be well-adjusted to count dollar bills and do quick mental calculations.
Important traits: The Fund Manager plays a key role in the group and cannot be the following:
A blur sotong who has a tendency to get cheated by errant restaurant/ business owners
A cheat who uses the group's funds for his personal expenses
A saver who nags at the group and expresses disapproval at the group's spending habits
A scrooge who doesn't tip well
2. The Driver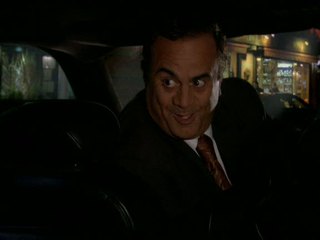 Having a Driver who is 'steady' and capable of driving on both the right and left hand sides of the road is a great asset, especially if you have a number of suitcases/ princesses that need to be ferried around. In places like New Zealand where public transport in between cities is infrequent, The Driver, with his Class 4 or Class 4A license is a blessing to have.
Important traits: The Driver is usually cool, calm and composed. Ungracious drivers do not faze him as he maintains a steady hand on the wheel. He is usually experienced, and can keep a conversation going even when on the road. Capable drivers are able to travel at high speeds, allowing you to arrive at your destination earlier.
3. The Navigator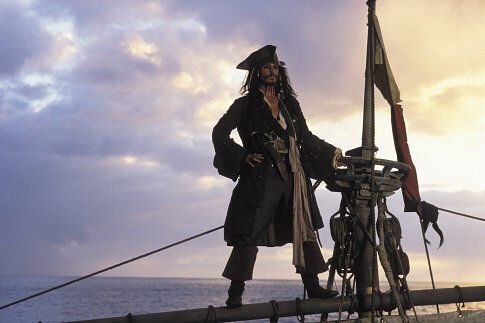 Like his name suggests, the navigator has a good sense of direction, and can read maps. The Navigator remembers the route he came from, and is unfazed in a foreign city even at night. He's a big asset to have, especially in rural areas without an internet connection.
Important trait: A good sense of direction.
4. The Matron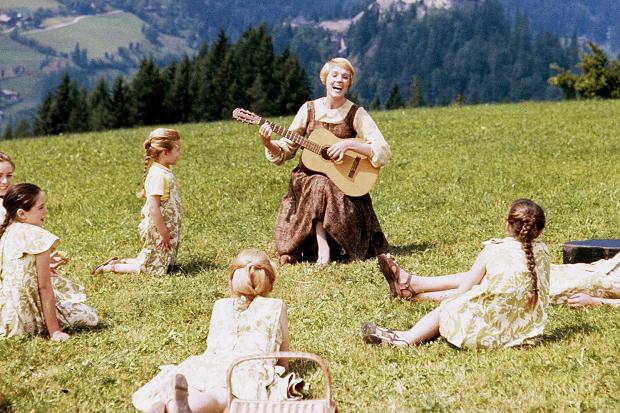 Ever been on a holiday where everyone wants to sleep in and no one wants to wake up? Fret not, especially if you have The Matron in your group. She'll be there to knock on your door and harass you; in the morning, to ensure that you turn up on time for the fishing trip. The Matron is especially essential in making sure that everyone gets their bags packed and leave for the airport on time to catch the flight. She will even help you pack your bags, if she has to.
Important traits: An authoritative, loud voice, good management of time and most importantly, an imposing, don't-mess-with-me persona.
5. The Negotiator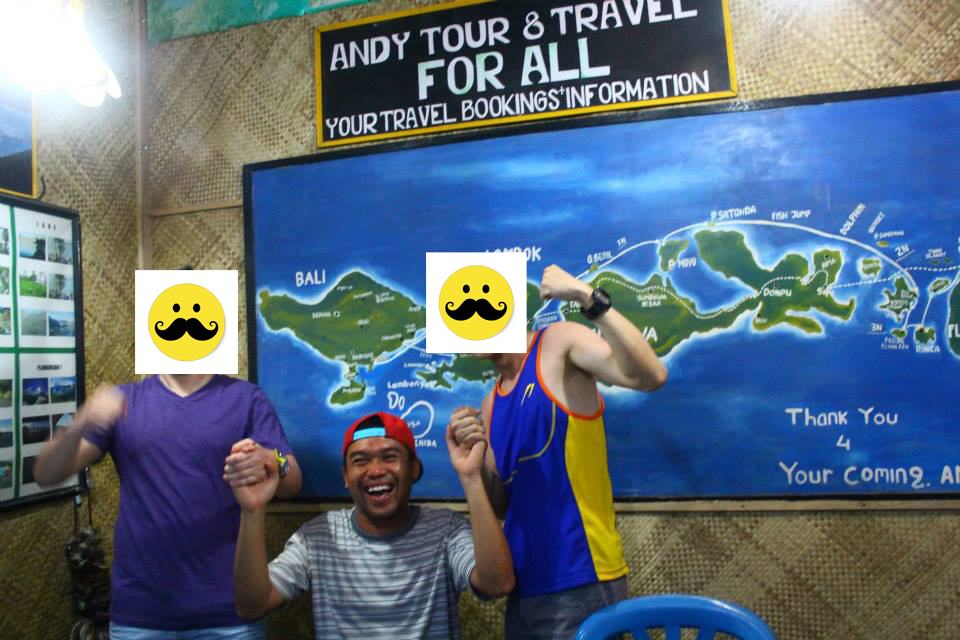 The Negotiator is especially essential if bargaining is required to purchase goods or services. For instance, my Friend S was the Chief Negotiator during our trip to Gili Islands. We were able to obtain a discounted rate for a fishing/snorkeling trip, and ferry tickets back to Bali. Not before a few jokes and hand-holdings with the proprietor? (see picture above)
Important traits: Like the Fund Manager, the Negotiator should have a good grasp of numbers and figures. He should also be personable, as that puts the sales person he negotiates with at ease. Like in an business negotiations, he also has to be sharp and catch that sneaky sales person in action should he decide to play punk.
6. The Drinker
Depending on the dynamics of the group, the Drinker is the live wire of the group. He/she is familiar with drinking holes in that area and knows the best places for a party. He can hold his liquor well, and would be the one sending the tipsy group back to the hotel if necessary.
Important traits: A strong alcohol tolerance, a fun spirit and a sense of responsibility. In most cases, The Drinker is unable to double up as The Matron due to conflicting interests.
7. The We-fie Expert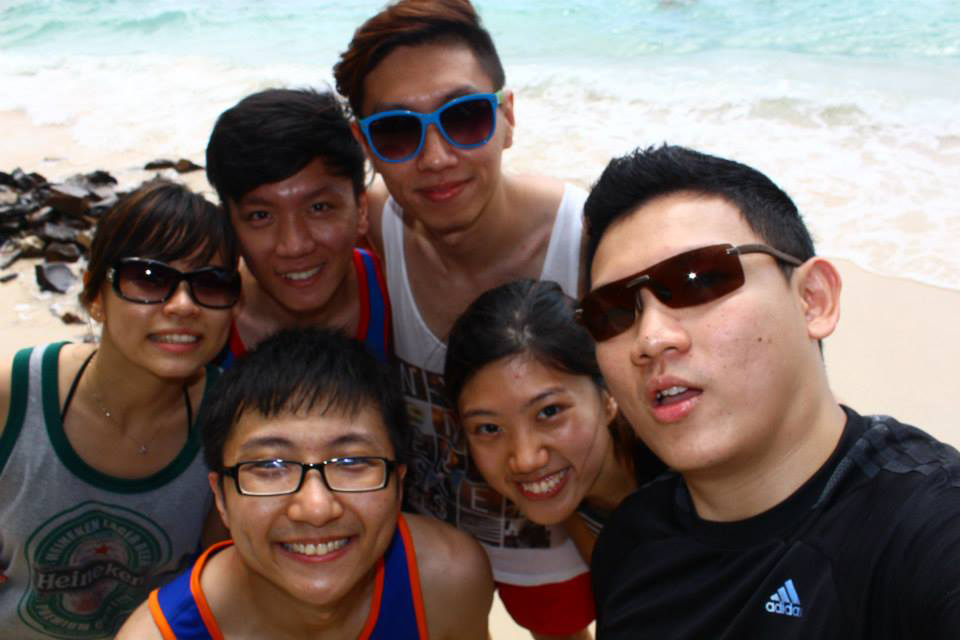 In most cases, the we-fie expert has either long arms or strong biceps.  Best if they have both. Forgot to bring a tripod or selfie stick for the trip? Fret not, the we-fie expert will ensure that all members of the Travelling Party get their heads in the photo (see photo).
Important trait: Strong arms to hold the camera steadily, or long arms to capture a wider angle.
8. The People Person (preferably with Good Looks and an air of innocence)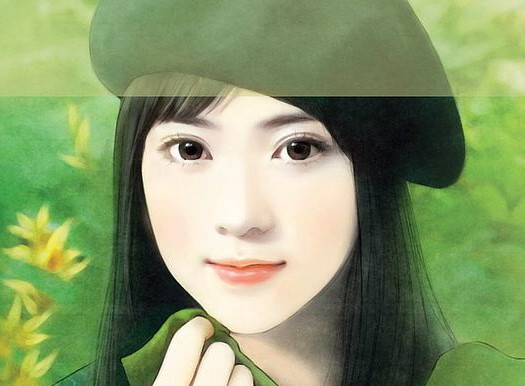 Last but not least, when all else fails and you fall into a real sticky situation, it's time for the People Person to take charge. (Apologies for gender stereotyping), but with her alluring good looks, vulnerable expression, hoping onto a train without purchasing a ticket doesn't seem like a crime anymore. (It's because you got onto the wrong train – as she explains gently to the train inspector). The People Person is able to charm her way pass law enforcement officers, who are taken in by her sweet smile and the confused frown on her innocent face.
Her gentle words are sufficient to place any law enforcing officer at ease, and most likely, you'll be let off with at most a fine.
* * *
Do you qualify as The Navigator, Fund Manager or even Driver? If so, please leave your contact details behind. (Just kidding). 🙂
Feel free to drop a comment below if you have additional assets to add on to.