4 things to see in Puerta del Sol in Madrid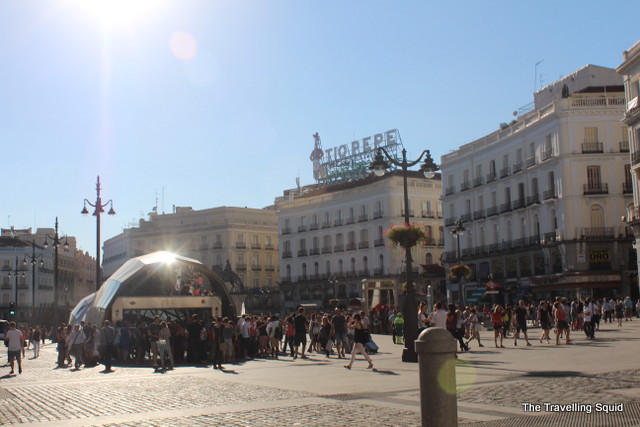 When I visited Puerta del Sol in Madrid during summertime, I found the dome-shaped metro station to be quite enchanting. Although a steady stream of people surrounded it, the reflection of the sun rays on the dome formed a bright sparkle and created a warm, bustling atmosphere.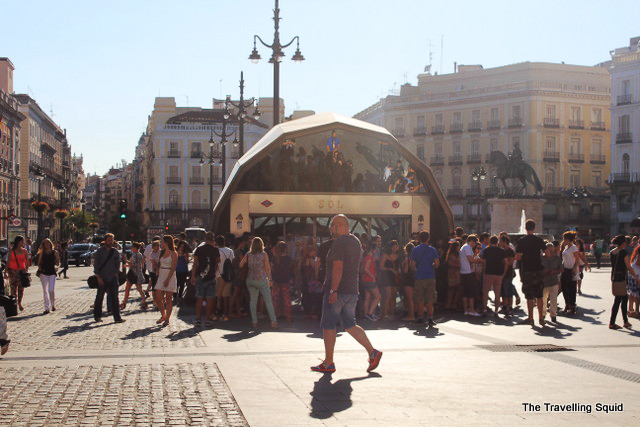 1. El Oso y el Madroño (The Bear and The Strawberry Tree)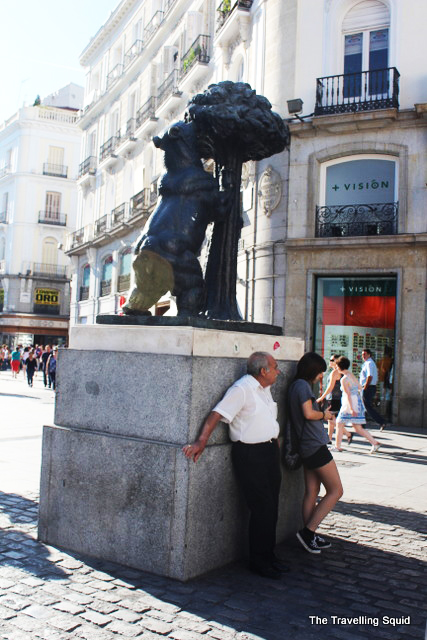 The statue El Oso y el Madroño (The bear and the strawberry) is located 30 steps away from the entrance of the metro Sol. When we were there, the bear and strawberry tree acted as an important shade from the strong sunlight.
Just in case you're wondering why the statue is as such, in some centuries ago, bears in the form of statues were seen to be bearing arms. The depiction of a shrub was a significant change which symbolised the resolution between the municipal office and the Council of Priests and Beneficiaries, after a long dispute over control of grasses and trees of the Madrid lands.
Info credits: Spanish Wiki
2. Tio Pepe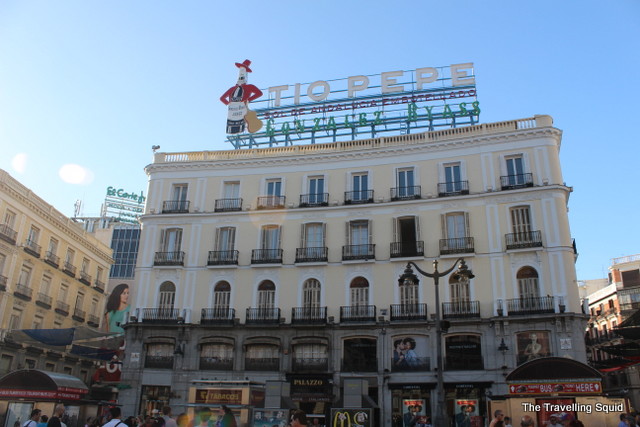 In case you're wondering what Tio Pepe is, given its large presence over Puerta del Sol, it's actually a brand of Sherry. Tio Pepe was named after one of the founder's uncles and is best known as a dry white wine to be served with food. The soleras (the process of ageing wine) was established in 1844 and has run uninterrupted since that time.
Info credits: Wikipedia
3. Statue of King Charles III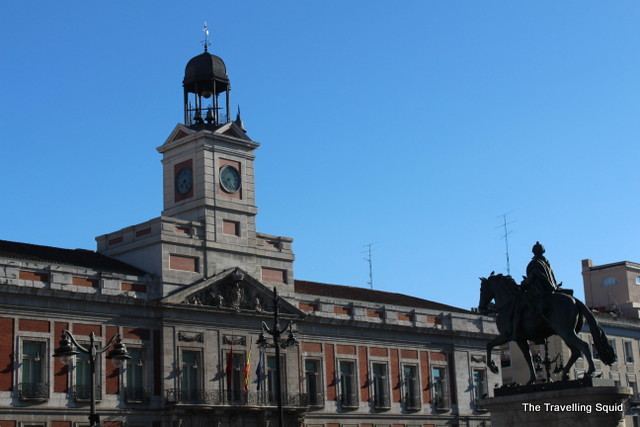 Under the reign of King Charles III, Spain began to be recognised as a nation rather than a collection of kingdoms and territories with a common sovereign. His efforts resulted in creation of a National Anthem, a flag, and a capital city worthy of the name, and the construction of a network of coherent roads converging on Madrid.
Info credits: Wiki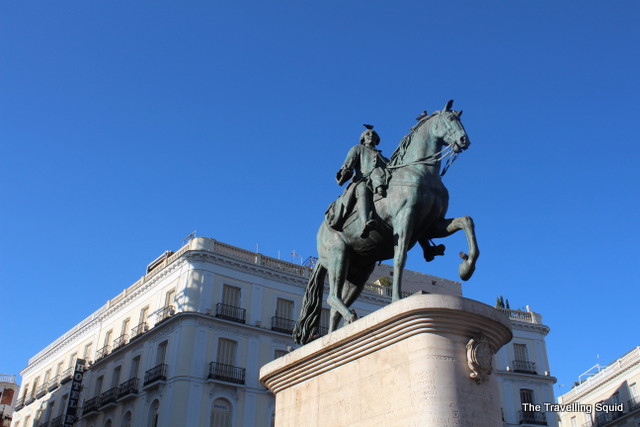 4. El Corte Ingles
El Corte Ingles had offerings similar to that of other departmental stores, but the selection of food, beverages and wine in the El Corte Ingles supermarket caught my eye. Did I also mention that the supermarket comes with an awesome machine which allows you to try a selection of wines?
I must say that the wines, especially the good ones ran out pretty fast, but it was nice to be able to select the wine first before buying. Singapore supermarkets should really take a leaf from its book : ).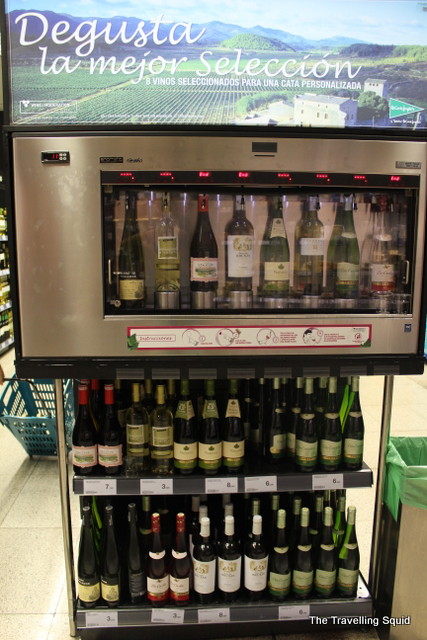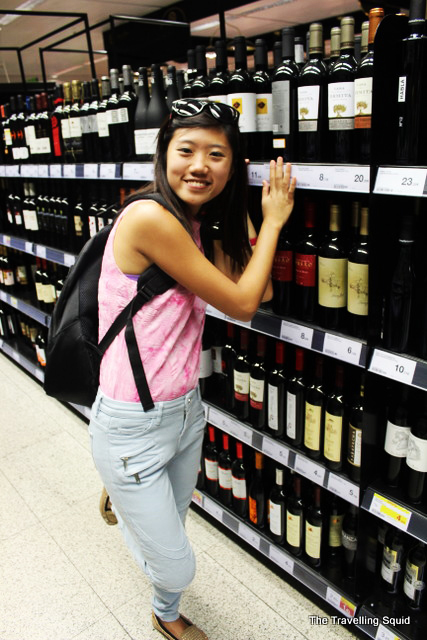 * * *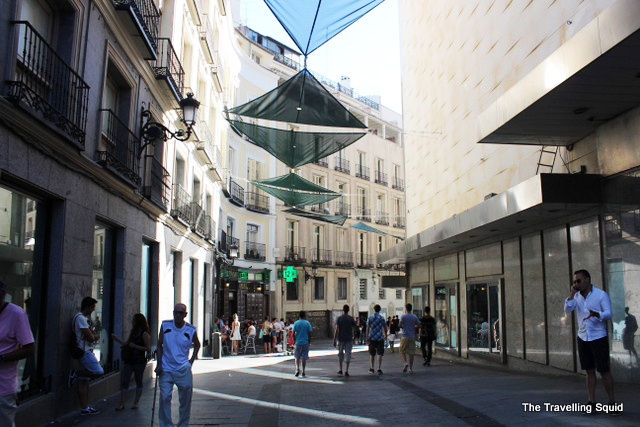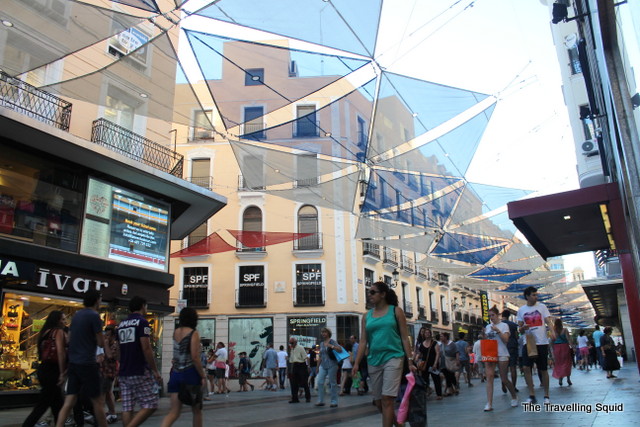 Lastly, thought I would leave you with this picture of a little girl..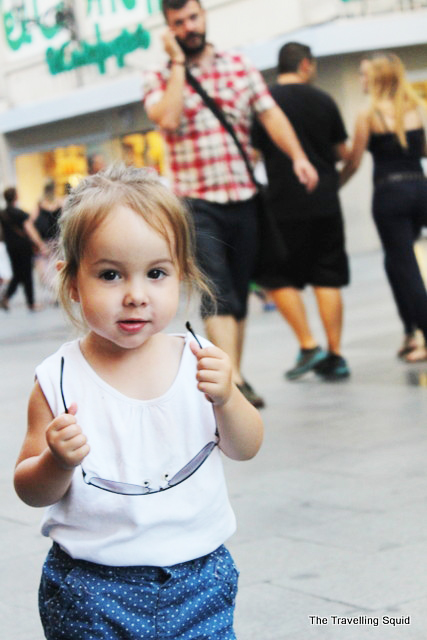 The Travelling Squid's Take
Maybe I had a little bit of travelling fatigue, but Puerta del Sol in Madrid felt a tad touristy, and it started to feel like any other shopping street in Europe. That being said, the super-sized El Corte Ingles supermarket never failed to take me by surprise, and so did the wines they had for tasting. A little reading up on history before heading to Puerta del Sol in Madrid would also give one the background behind the statues and old buildings.
Have fun!