Visit Taboula in Cairo for great Lebanese food
In comparison to the likes of Zooba and Cairo Kitchen in Zamalek, I found Taboula to a little more authentic. That being said, Taboula focuses on Lebanese cuisine, so it's not an apples to apples comparison. Here's another reason why you should visit Taboula in Cairo for great Lebanese food – it has a 4.5 rating on Tripadvisor, and it is the top 17 among all restaurants in Cairo.
To get to Taboula, we took a 10 min walk from the Sadat metro station. I can't recall how to do so, but you should be able to get there easily with the help of Google maps. Taboula in Garden City is located among several embassies, so don't be surprised if you get a bag check on your way there. Otherwise, you could get there by taxi or Uber.
Ambience
If you're looking for that Arabian atmosphere, you've got it. Think ornamental lamps, scented candles, lush, embroidered velvety cushions and Arabic music . When we were there, the crowd was quite local too, though I think you get patrons who work in the embassy from time to time.
Food
Pita Bread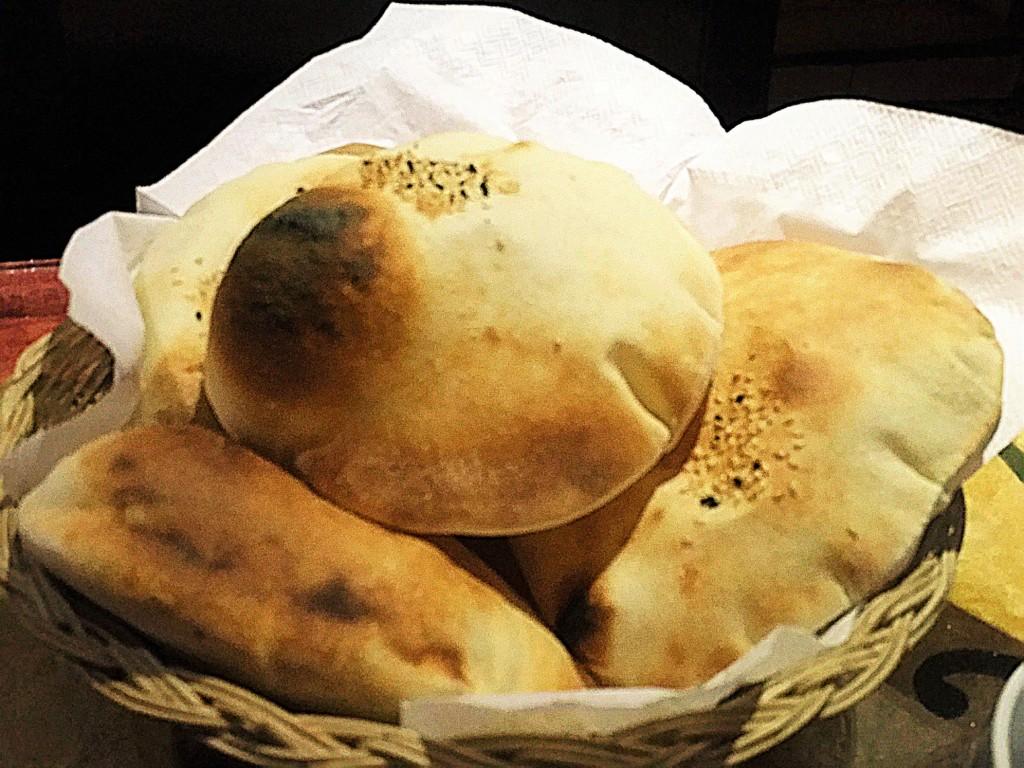 The pita bread is really good. Warm, fresh, it felt like it was right from the oven. It's pretty filling too, for a rather hungry stomach.
Moussaka – Eggplant with pomegranate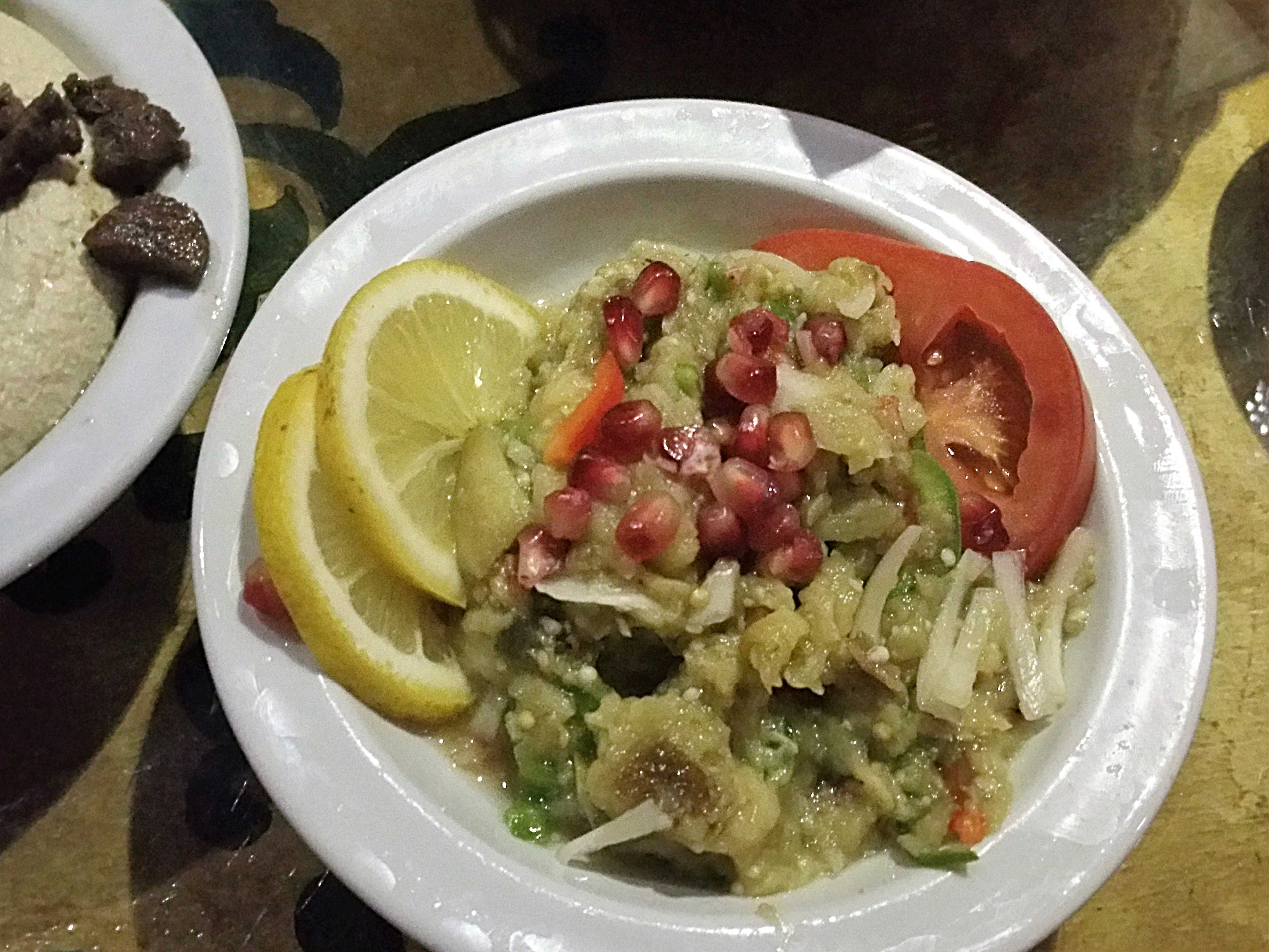 The eggplant with pomegranate was a delicious combination. In Singapore, I am used to eating eggplant with belachan chilli, but this dish comprised zesty lemon juice, tomatoes and onions, and the sweet and acidic flavours made it a great welcome appetiser.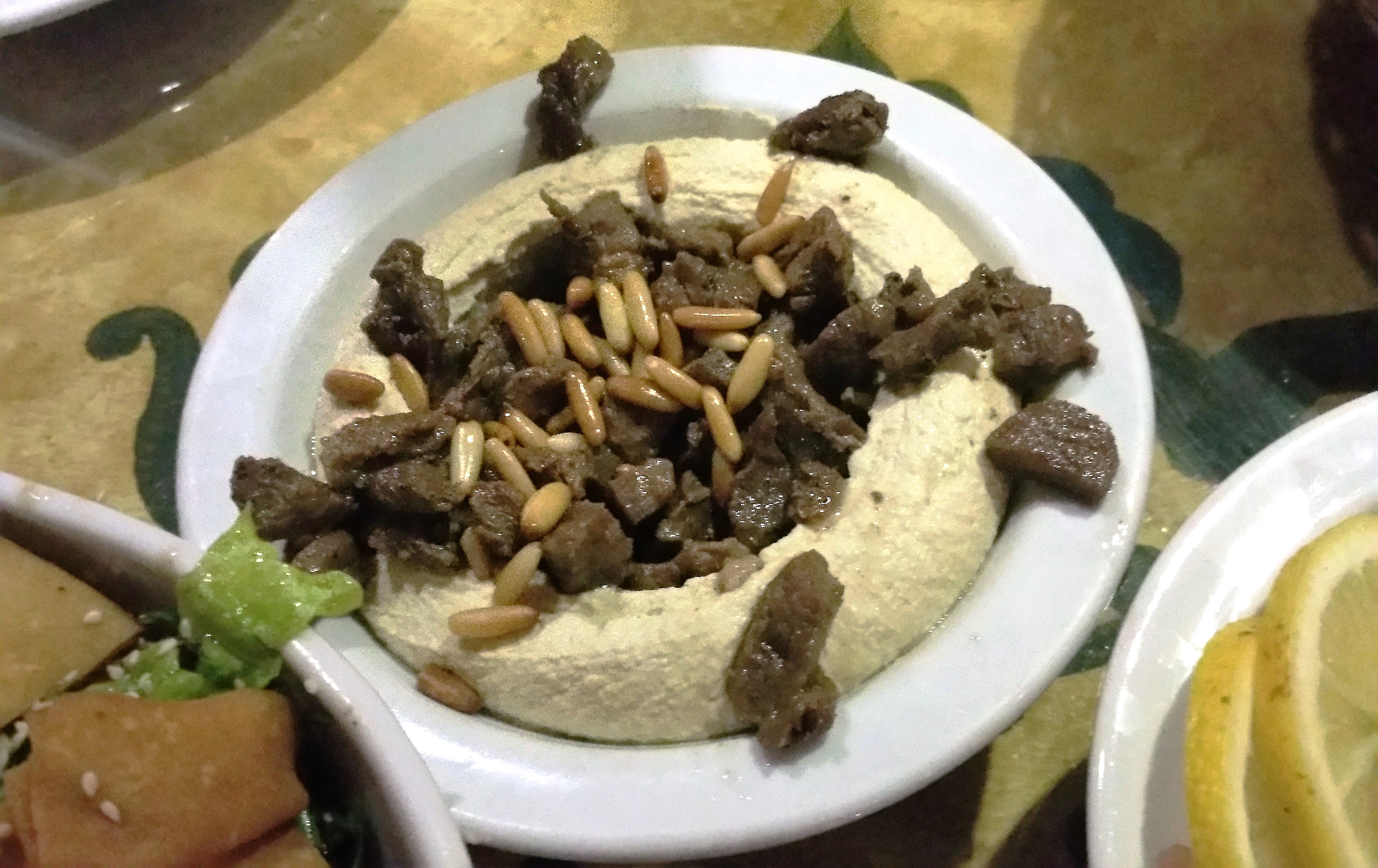 We ordered the dips that went very well with the pita bread. We ordered humus with meat, and a salad which I have unfortunately forgotten the name for. (If you know what is it, please drop a comment in the section below.) It was delicious though – it came with crunch bits of fried dough, which tasted like fried wanton skin.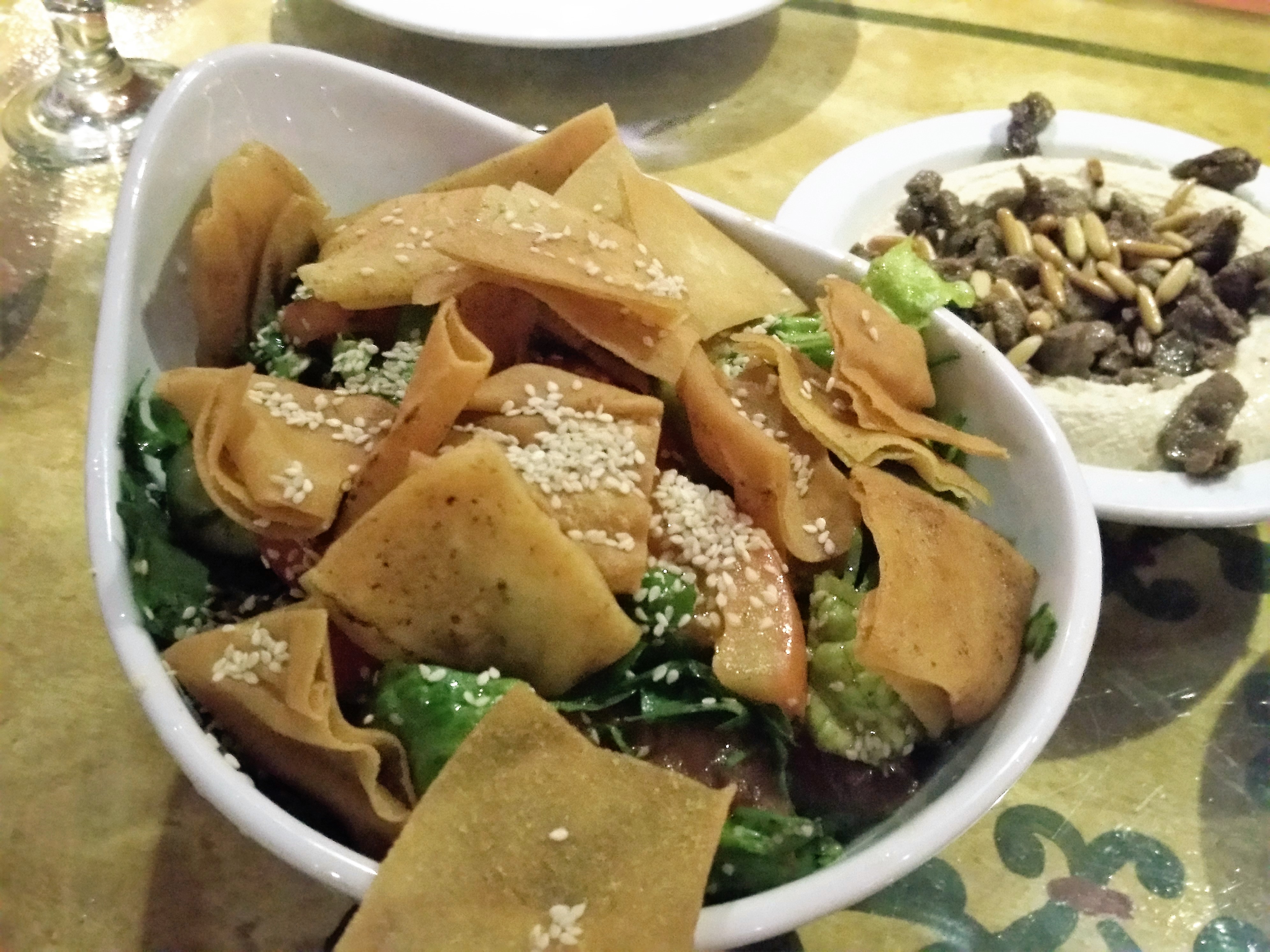 Menu
Taboula's website and Facebook page do not have the menu, but you can take reference from the delivery menu available at Otlob.com. The prices at the restaurant should be slightly higher, taking into account service charge and other factors.
The Travelling Squid's Take
To a foreign visitor, Taboula offers great value. The dishes are delicious, filling and not expensive. In total, three of us paid about SGD30/ USD23, averaging it out to less than SGD10 per person, which was a really reasonable price. The portions were generous and we had some leftovers too.
One thing to note though, the dishes we ordered did not contain meat, apart from the humus dish. If you're planning to try more of their meat dishes, the cost may increase, though based on the menu, the prices are reasonable nonetheless.
I would have loved to return to try the other dishes. It was by far, one of the most authentic restaurants we had visited during our trip to the Middle East.
* * *
Taboula