Should you spend more time in Jeju or Seoul?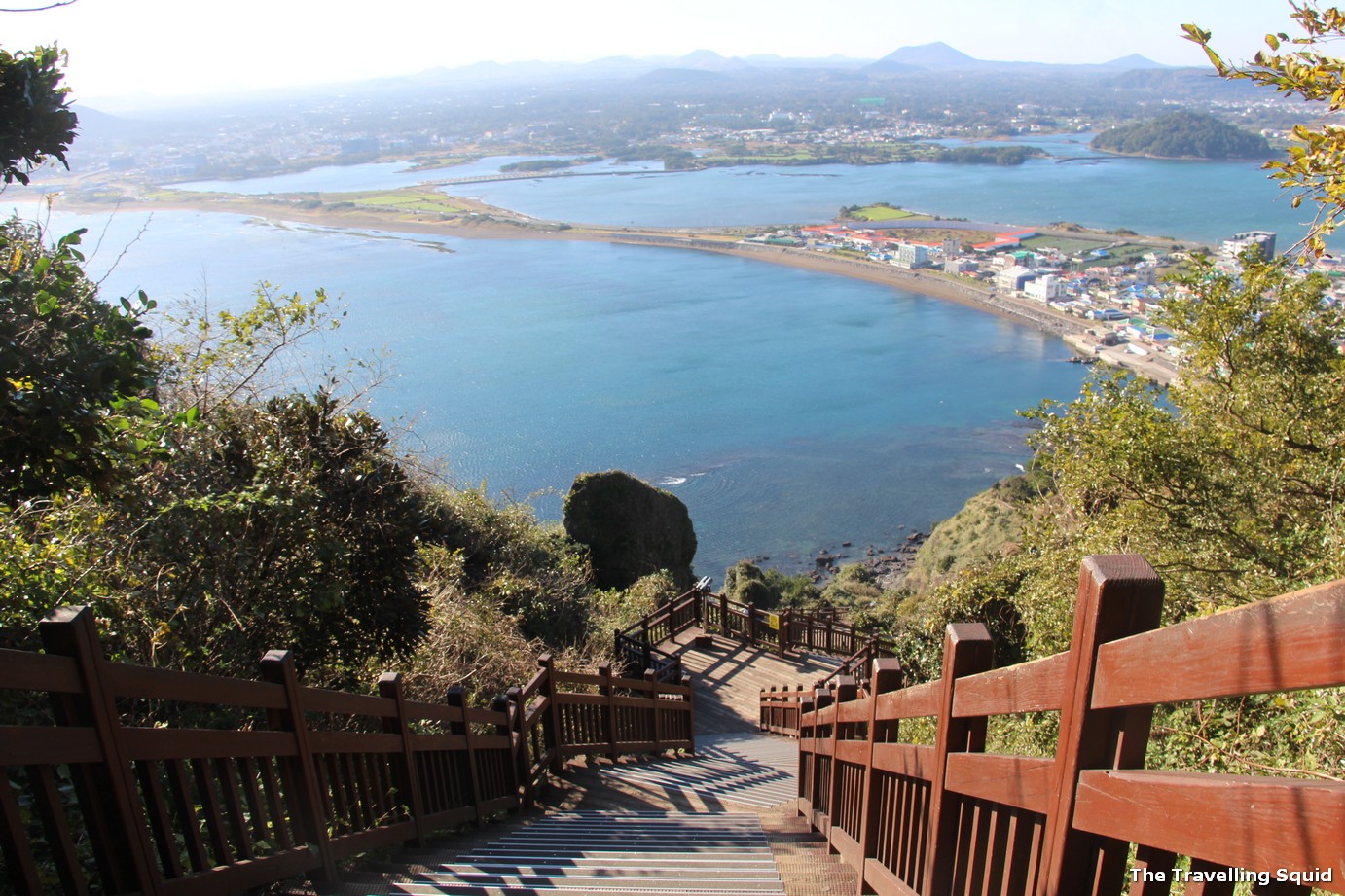 Before I continue, I must say that I am no follower of Korean dramas and variety shows like Running Man. Therefore, my understanding of Korea is purely, from a traveller's perspective. I have no wish to visit a hill because it is where the lead stars of a TV series smooched right there, with the falling autumn leaves as a backdrop. I might have lost some credibility, but I hope that if you're thinking about whether you should spend more time in Jeju or Seoul, this post might be able to help you make a decision.
Two years ago, I spent five days in Seoul. It was enjoyable, though I never thought I would travel to South Korea again. Therefore, when Friend H mooted the possibility of visiting South Korea again, I suggested visiting Jeju, as I heard that the other alternative, Busan, was quite similar to Seoul. This time, Friend H and I had 5 full days in South Korea (excluding travelling time), and we initially thought of spending more time in Jeju (3 days) and two days in Seoul as we had been to Seoul before. We thought that apart from shopping and eating in Seoul, we had pretty much got it covered. But we were mistakened.
Here are some questions which could help you decide if you spend more time in Jeju or Seoul:
1. Is this your first time to both Jeju and Seoul?
I suppose this makes a very important difference. Seoul is home to several palaces, parks and DMZ sights, which are the must-visits of South Korea. We had allocated less time in Seoul for this trip as we had been to several of these sights – Nami Island, Gyeongbokgung and had taken a DMZ tour when were there the first time. It depends on how much time you have. If you are visiting both destinations for the first time, I suggest you spend more time in Seoul, only because there are so many sights of significance.
2. Do you like nature? Or shopping and nightlife. You've got to choose between one.
Jeju and Seoul are very different places. If you're big fan of nature and would like to spend a large part of your time hiking, or bird-watching Jeju is the place for you. But if you're a city person, and can't do away with bright lights, shops and the hustle and bustle of city life, allocating more time for Seoul might be better.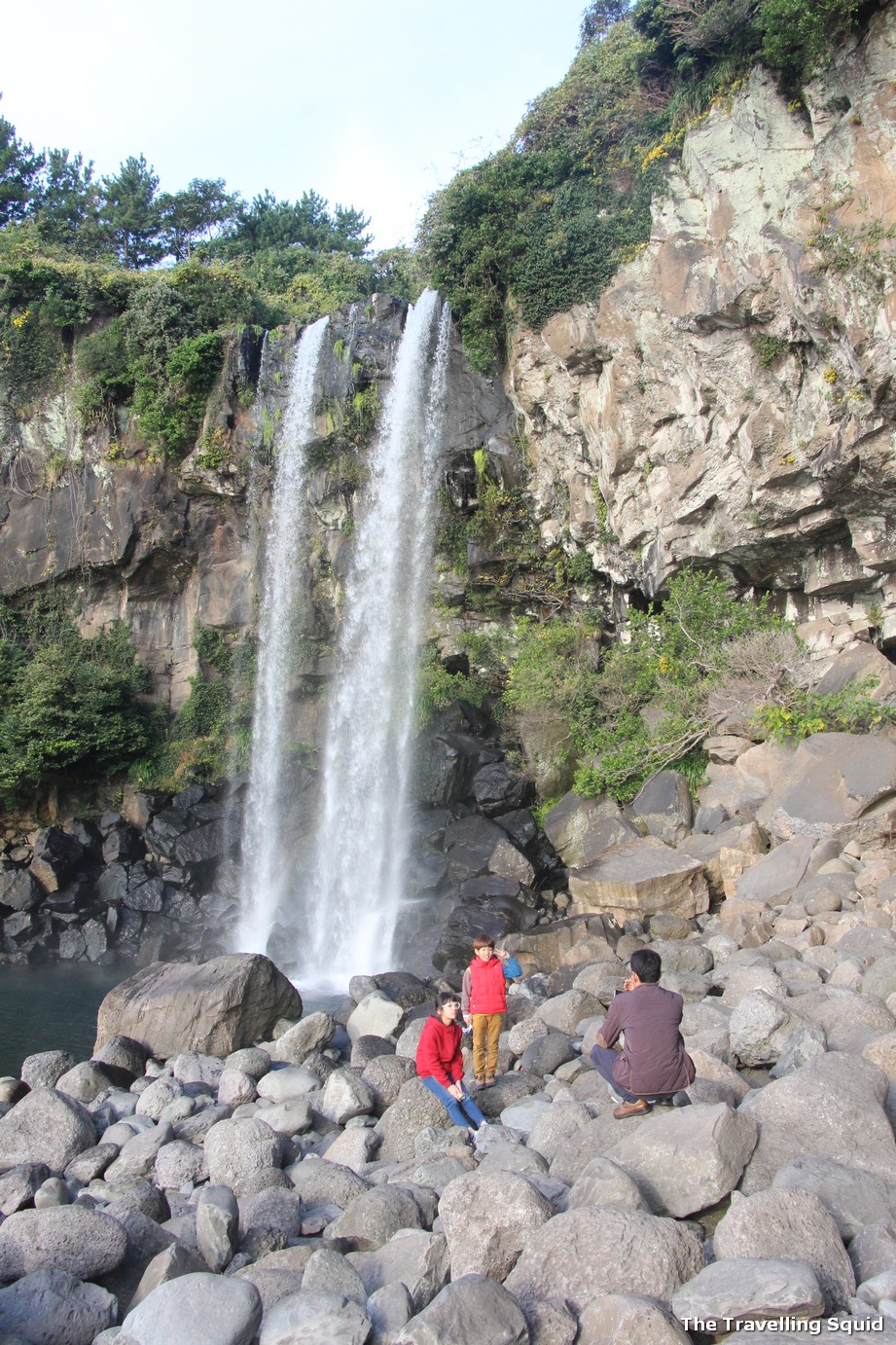 3. How does being in a place with a few people feel like?
I never expected Jeju to be so quiet, and somewhat devoid of people. Perhaps it was because we were there in December, and it was not the peak tourist season. Apart from the main shopping streets, there was little traffic as we headed from one place to another, and there were very little people outside too. It made me yearn for the 'haps' from city life, where people walked hurriedly from place to place, where there was a subway to bring me to key sights, and where there were a plethora of food options to satisfy my hunger.
4. The company matters too.
What are your travel companions like? It makes quite a bit of difference, because if your companion is keen on shopping and nightlife, chances are he or she would probably not want to spend too much time in Jeju. But if you're visiting with someone you love, and if you're thinking of spending as much time with him/her alone, free from the distractions of everyday life, Jeju is quite the perfect place for such alone time.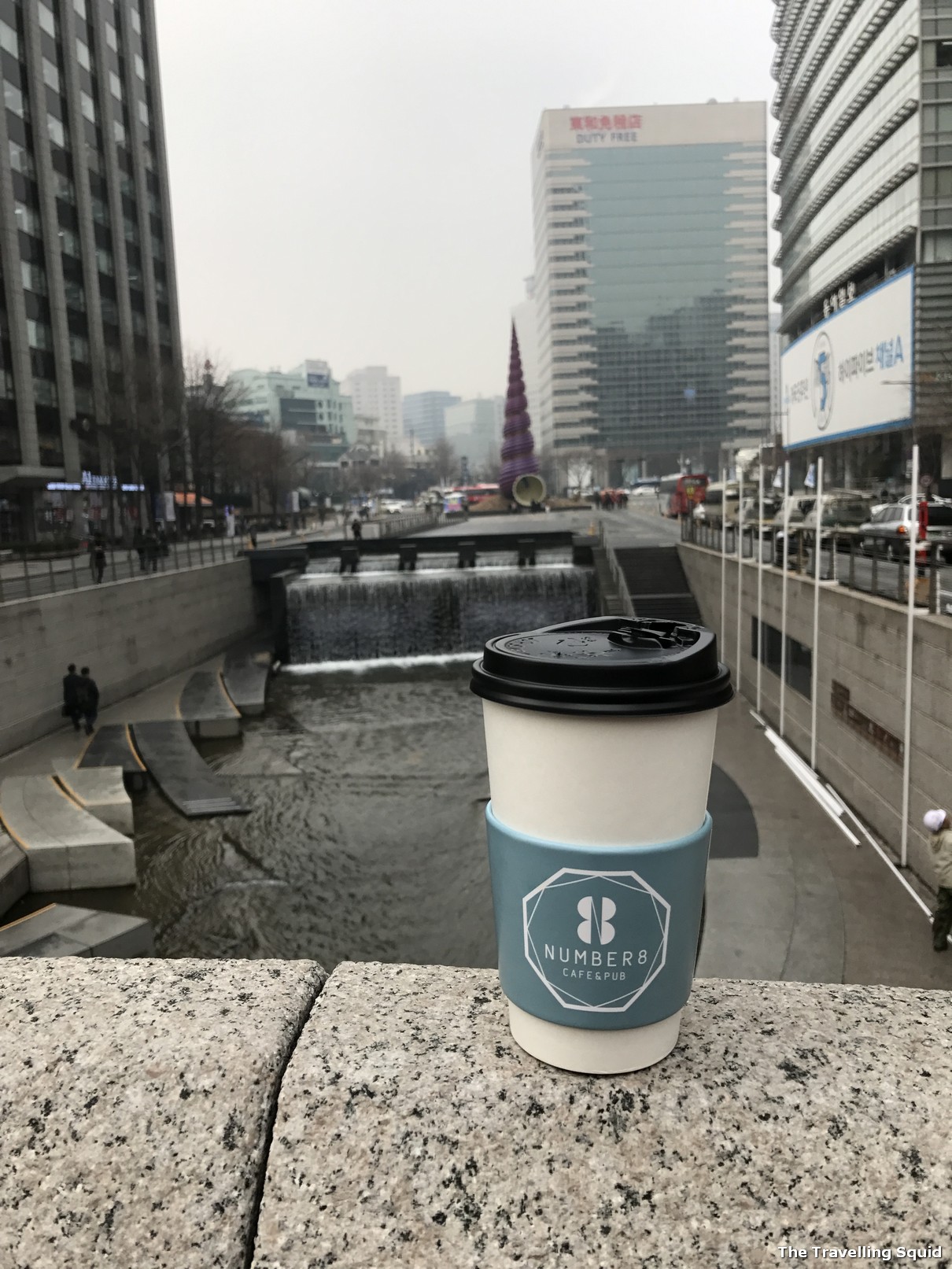 The Travelling Squid's Take
I truly like nature – hiking up and down slopes to see waterfalls, and I love scaling various mountain trails, having ascended the legendary Huangshan before. Therefore, I thought it would be fun in Jeju, and wanted to stay there for a while longer. But over the two days we were there, the town we stayed in (towards the South), felt a little empty, quiet and rather devoid of people. We being city kids, having been used to the chaos and rush of the city, felt that the atmosphere in Jeju was a tad odd.
It's one thing to have silence and quiet descend and envelop you, and another, when you choose to visit a quiet place amidst chaos. We wanted some calm and peace, but we couldn't get used to being away from traffic, indistinct conversations and the footsteps that we faced from day to day, at cafes, the subway and along our commute to work.
Therefore my advice is, if you're a city kid like us, spending two days in Jeju could be sufficient. If you're not planning to visit every single filming location of a renowned Korean drama or going on a long hike, two days in Jeju is enough, especially if you have a driver to bring you to the key sights. Of course, it really depends who you're with. If you're planning for something romantic, allocating more time in Jeju sounds like a good idea.
As for Friend H and I, we opted to head back to Seoul on an earlier flight on T'way Airlines. We paid an extra 42,000 won (SGD50/ USD35) per person for that, but it seems quite worth it, because apart from shopping and eating, there were just so many things to do in Seoul. Stay tuned to find out more.