Namiseom Island, Greater Seoul – a must see for Winter Sonata fans and nature lovers
Namiseom Island, or better known as Nami Island is a must have for K-drama fans, especially those of the popular series Winter Sonata. That being said, if you're like me, who has never seen a single episode of Winter Sonata, you'll be able to appreciate the nature, like the willow trees, little gardens and your friend going gaga at Baey Yong Jun's poster.
The trip, a whooping two hours from Seoul, can be long to some, especially Singaporeans used to scooting from one end of the island to another within 45 minutes. But I assure you this trip is not a wasted one.
We went to Namiseom Island on a Saturday, and it was filled with people. Couples pushing their strollers across the dry autumn leaves, with little kids playing catching in the sun. In this expansive island, there is room for lovers too. Just stray off the beaten path, and you'll find a space to have some alone time for yourself and your other half. To be honest, we came a little too early to catch the yellow trees of autumn. The trees were still green and the sun was shining brightly, just like summer. I suggest going in early – mid November to catch that special autumn in Korea.
How to get in?
The route to Namiseom Island is not the most straight forward one. After a long metro ride, you would need to take a taxi to the ferry terminal and then a ferry in.
Going in, we took the metro to Gapyeong station – the ride from Hapjeong took us about 1.5 hours. We then shared a taxi with a young Korean couple – the ride cost 5,000 in total. Ferry tickets are sold for 8,000 won per pax and it comes at regular intervals. It is pretty stable and there's enough room for baby strollers and standing photographers alike.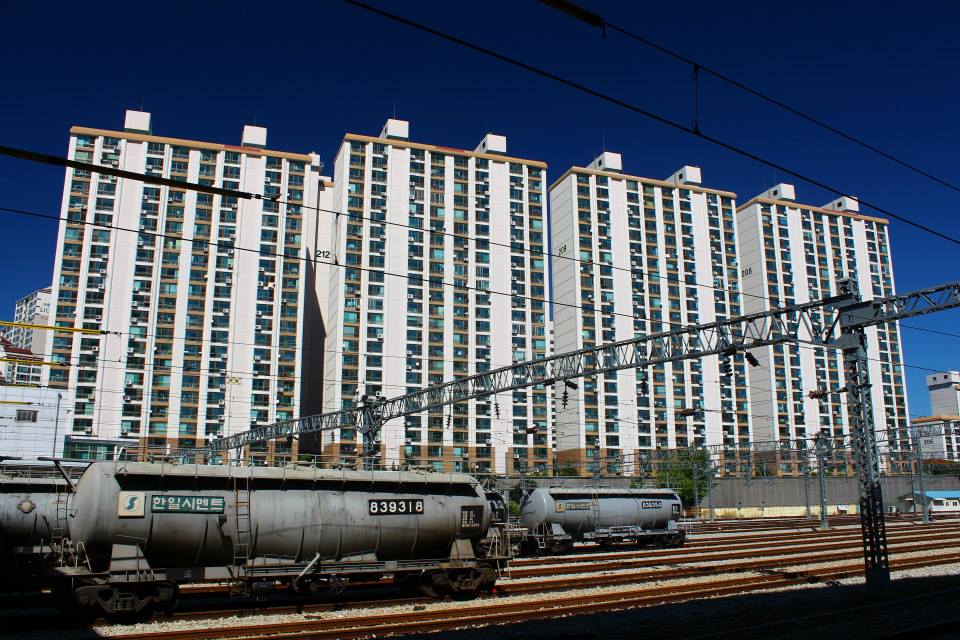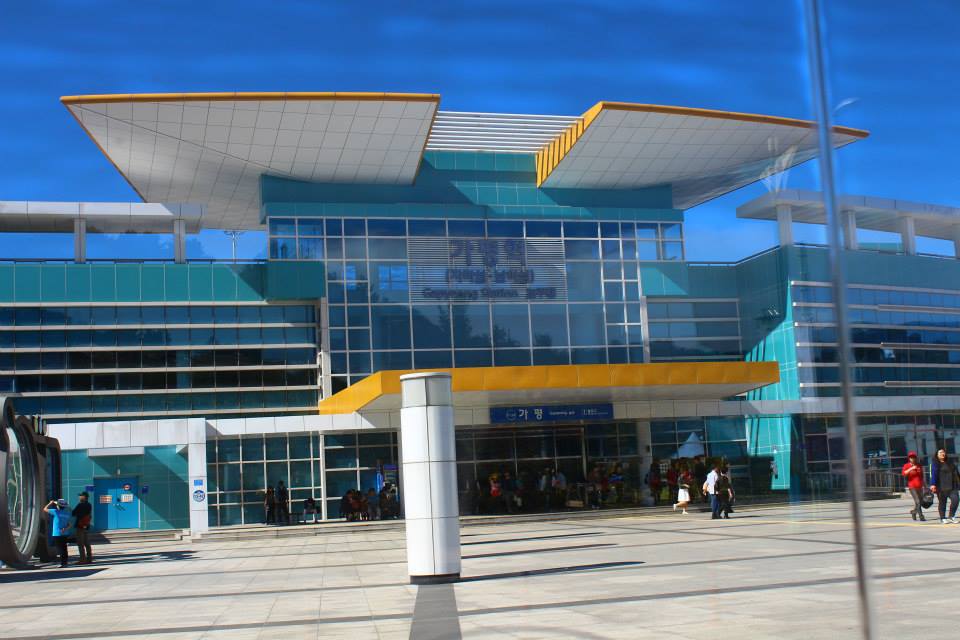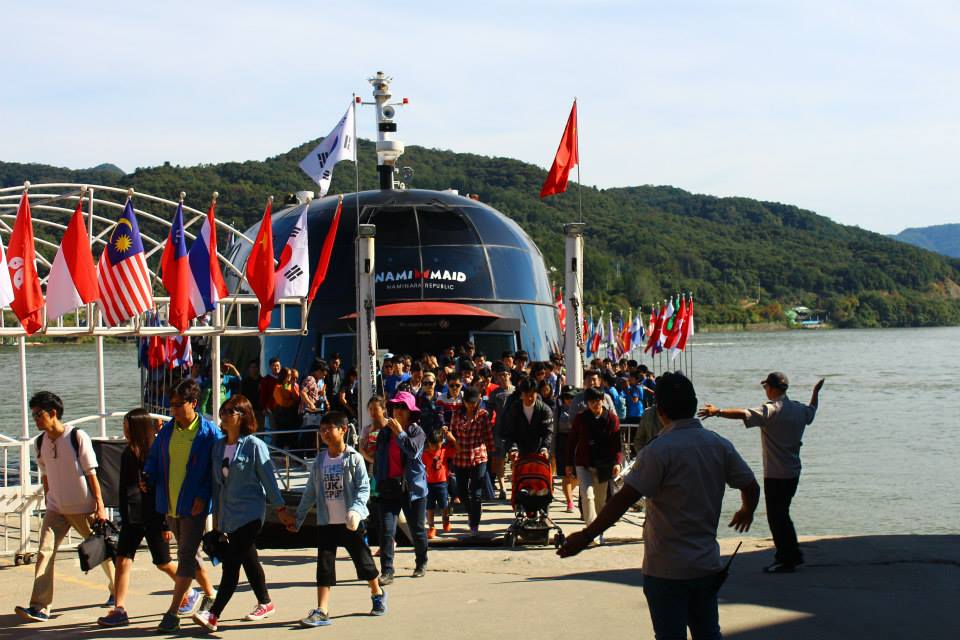 What is there to be done? 
Namiseom Island to me, is basically quite a scenic island, with all the furnishings of a good tourist attraction. Along the way, we pass by craft exhibitions with stall vendors selling little bookmarks, pottery pieces and key chains. My Friend H, bought a flower pot in the shape of a cat.
There was also a makeshift stage that featured a band, though due to some technical difficulties the band did not complete a song after twenty minutes, so we left. We also came across a performer who seems rather nimble in his limps as he did all sorts of tricks to entertain children.
At the end of Nami Island, there is a poster of Baey Yong Jun in which everyone fights to take a photo with (except maybe for yours truly, having not watch the show). There's also a little pavilion where you can take photos with the various scenes from the drama hanging as part of the background.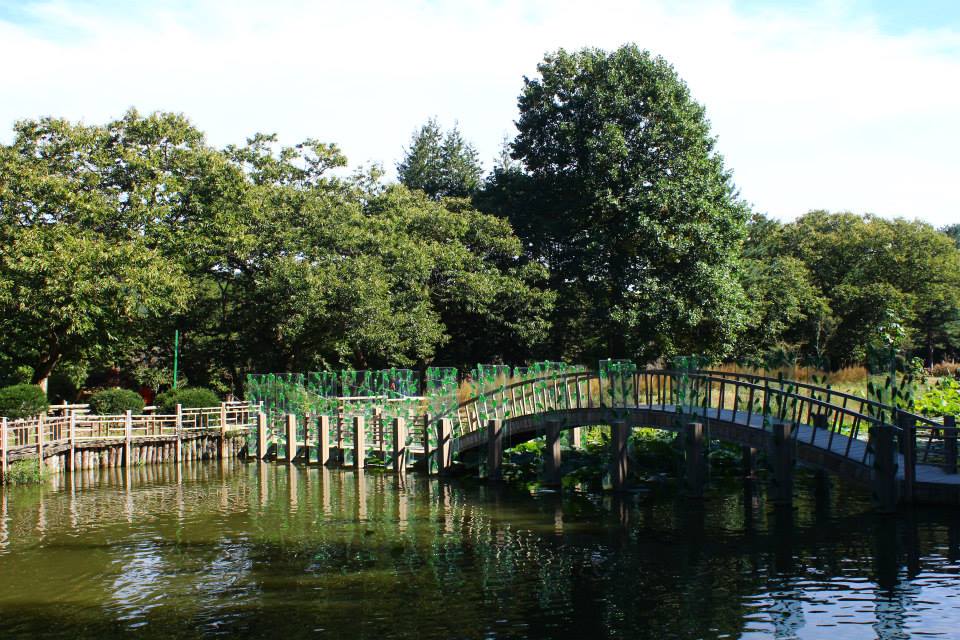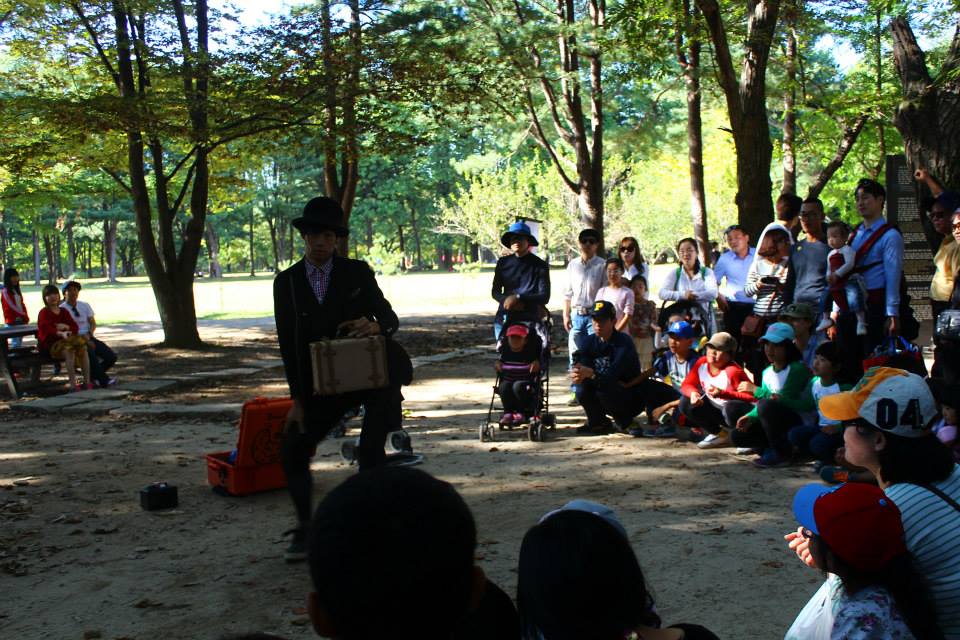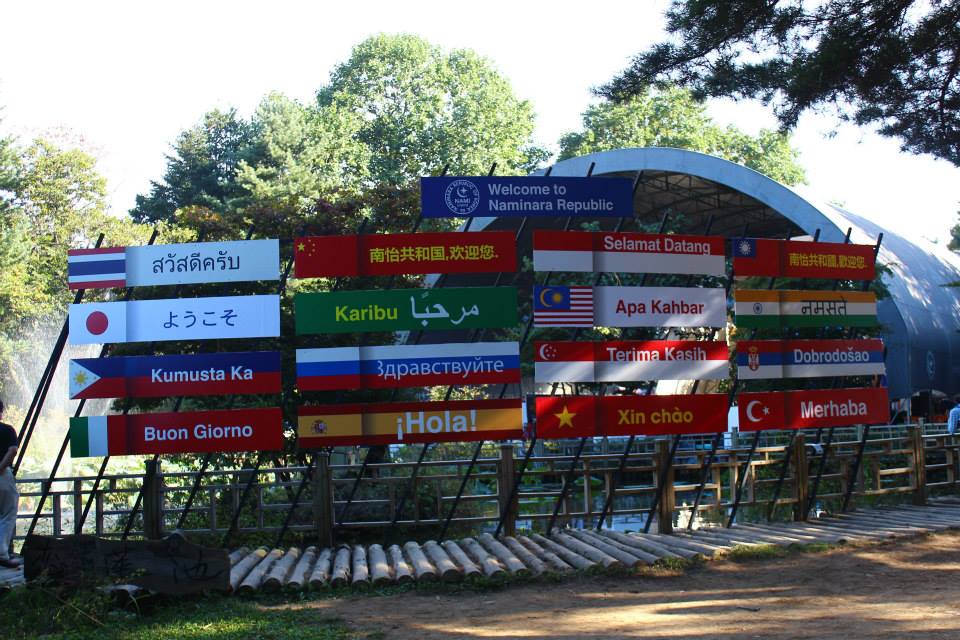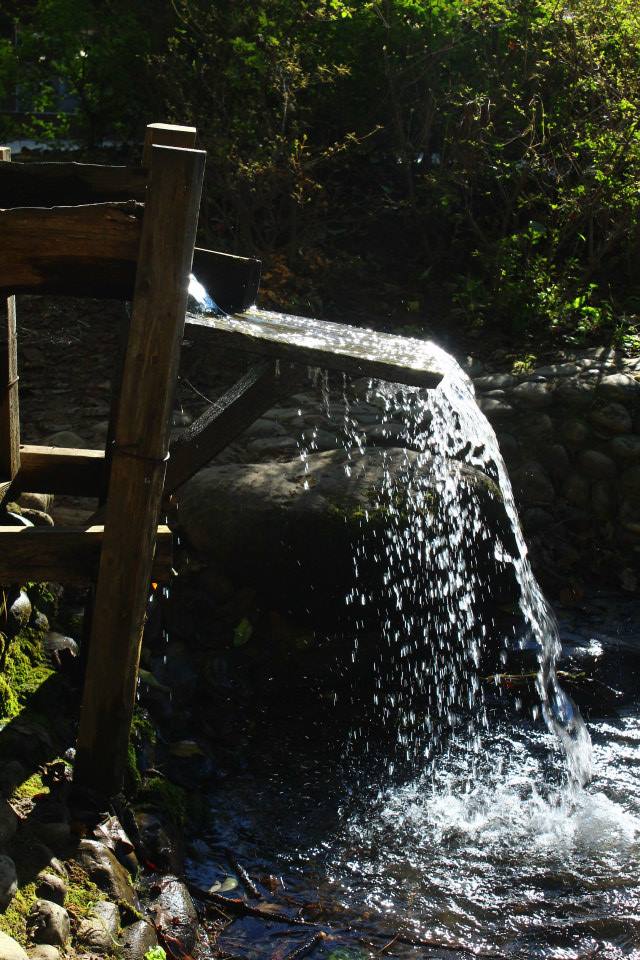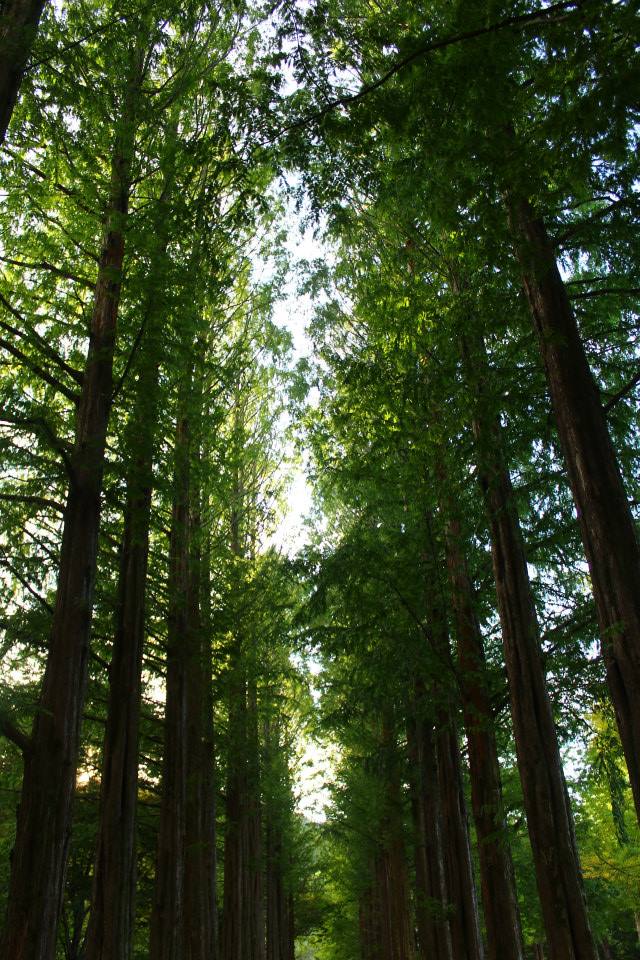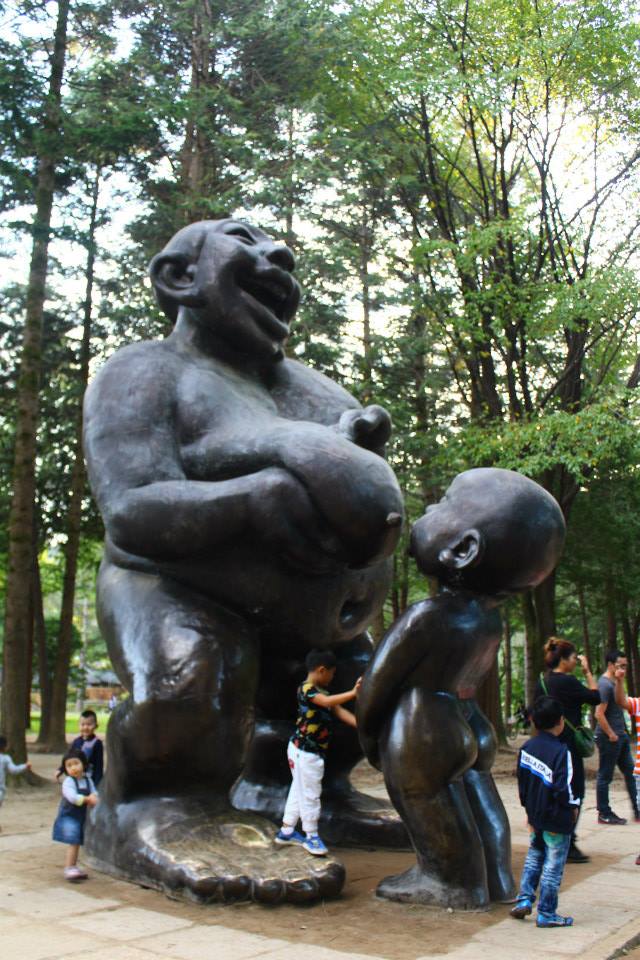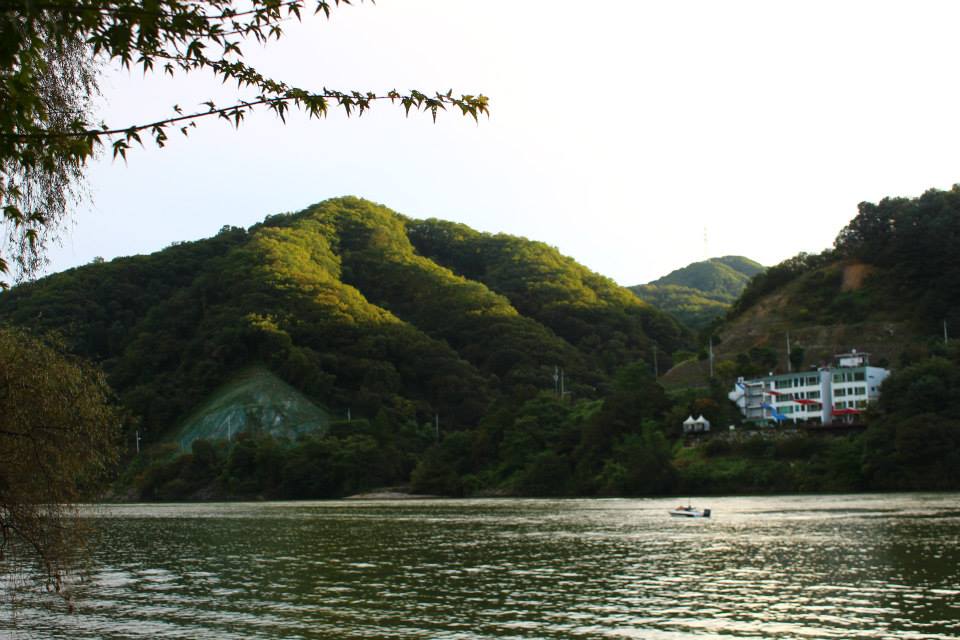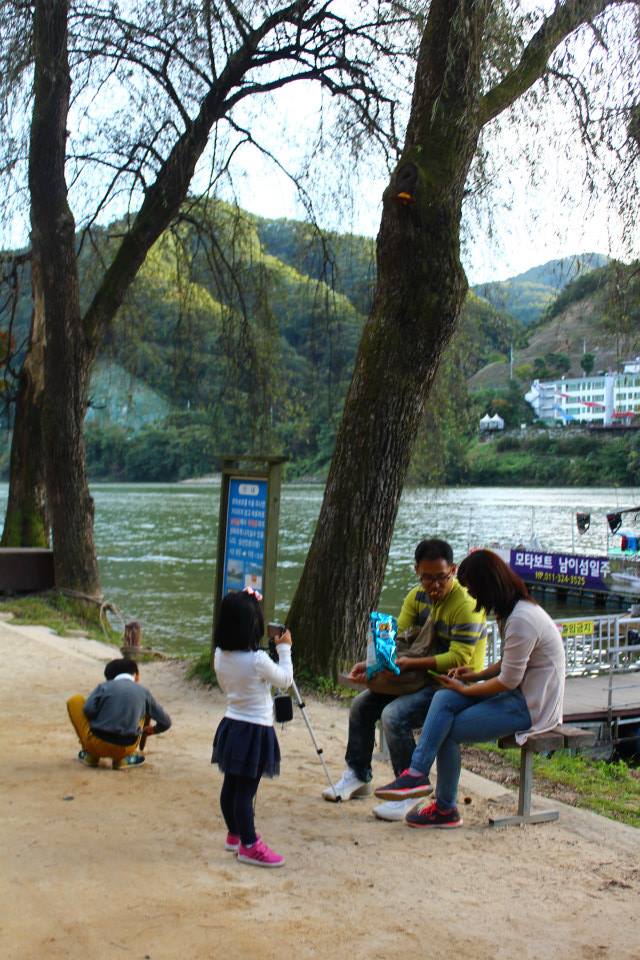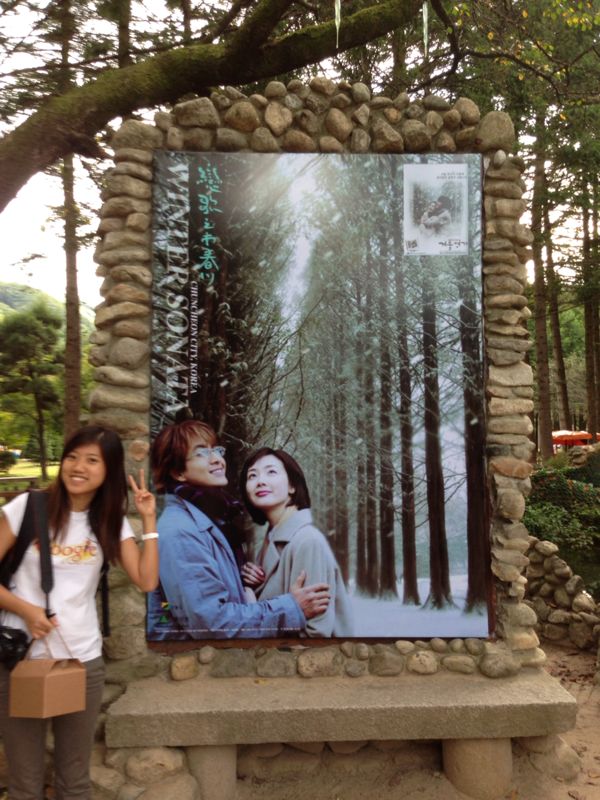 What to eat? 
Food there is slightly more expensive. A sausage costs about 2,000 won, while a red bean bun, 1,000 won.
We had nice buckwheat noodles at this place called Country Restaurant for 12,000 won. There was no meat but the mix with all types of vegetables was good enough to keep us full. I was eyeing the seafood pancake for 10,000 won, but austerity kicked in and told myself.. Nooo..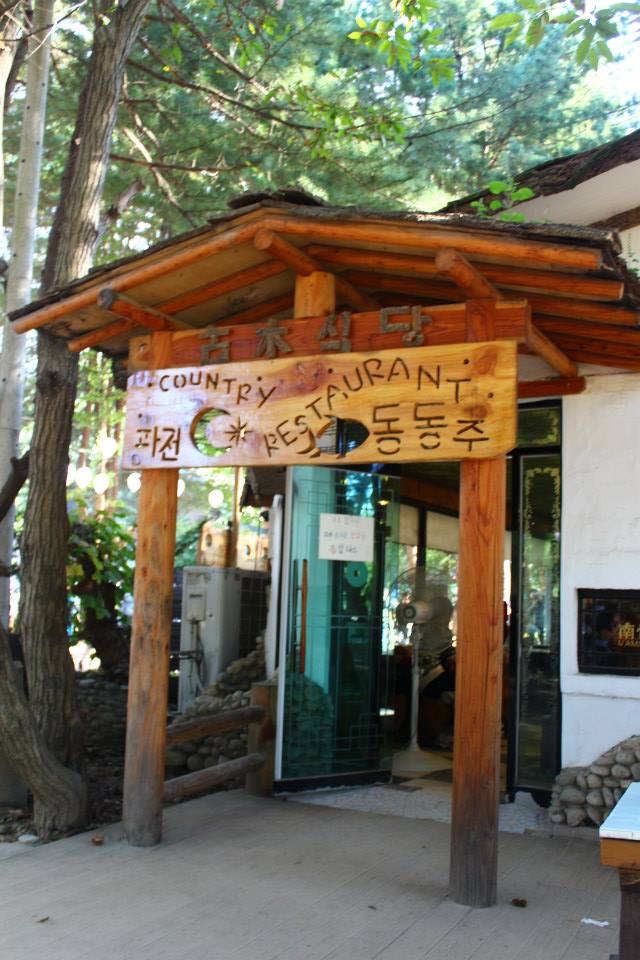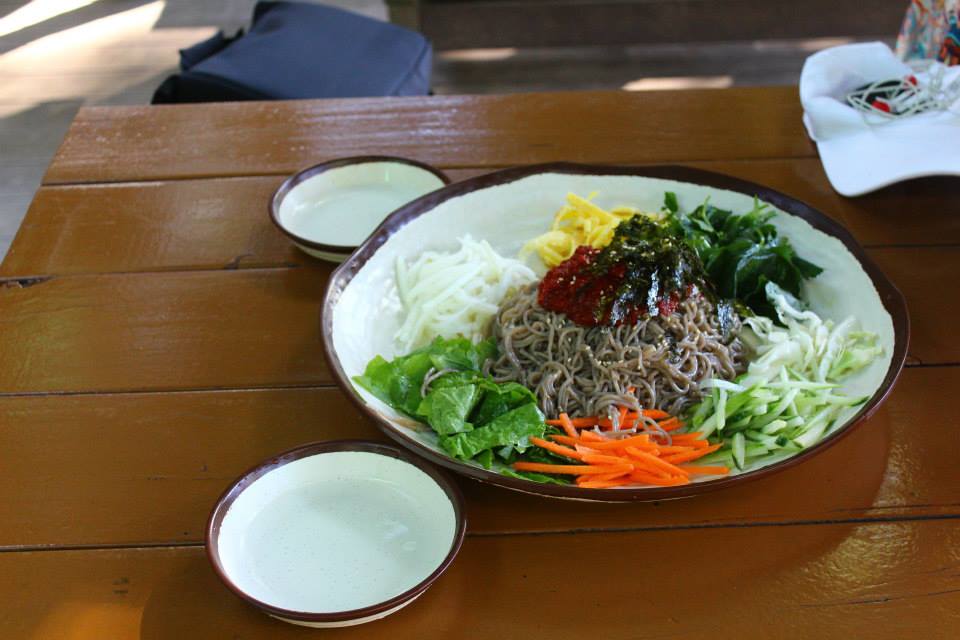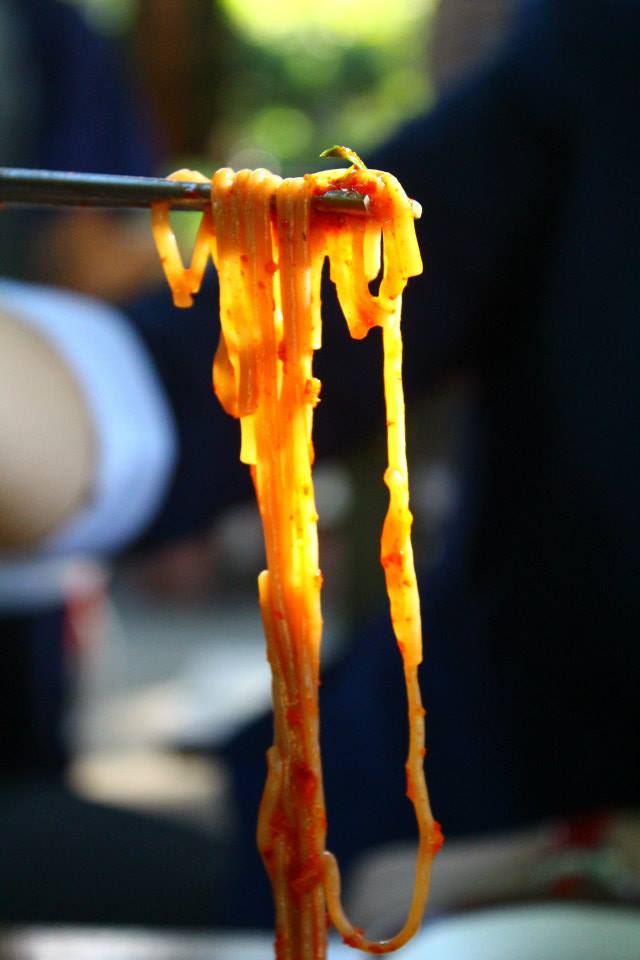 How to get back? 
It takes about 30 minutes to complete the walk from the ferry terminal to the end without stopping. For us, it took about 3 hours as we stopped to look in at souvenir shops, take photos and have lunch. I would recommend that you leave before it gets dark (before 6pm) as the dinner choices in Seoul are of a greater variety and cost lesser than on Namiseom Island.
Going back to the metro station, Gapyeong from the ferry terminal was a little more challenging as the taxi stand was full of people. We had to take a bus, and after some gesturing and help from fellow passengers, we got a hang of its destination – Gapyeong. If you're in doubt of where the taxi stand is, continue walking straight pass the carpark and turn left. You'll see a long line of people at the bus stop, which is located near the taxi stand. When in doubt, ask or simply follow the crowd.
A key point to note – the 1.5 hour metro ride from Gapyeong back to the central of Seoul usually doesn't have empty seats, so be prepared to stand for long. If you really have to rest your legs, you can follow the old couple we saw – bring your own cushions to sit on the train floor 😉
Have fun!