Review: Having abalone porridge in Jeju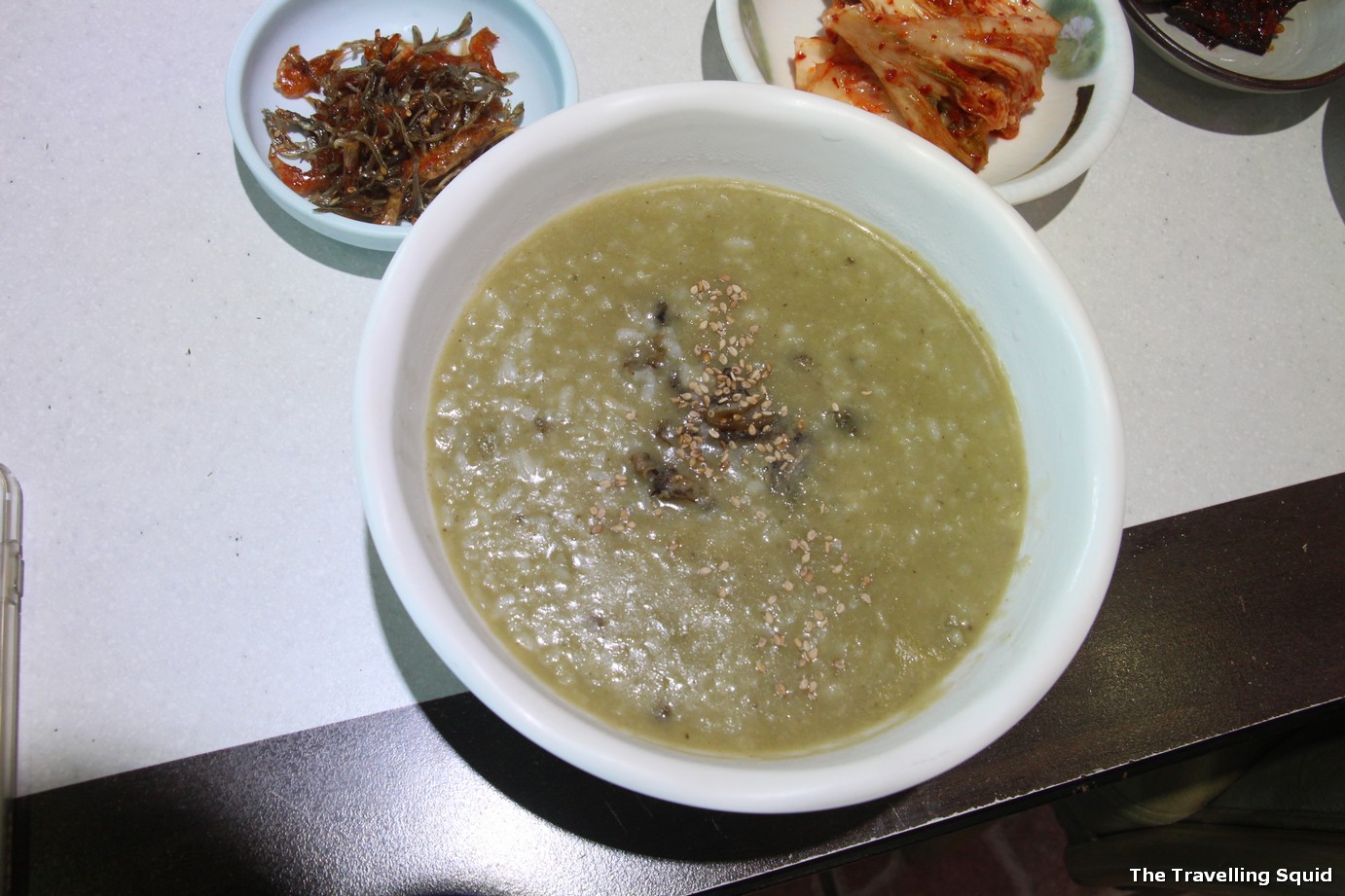 Jeju is known to be famous for its abalones, but I don't think its version of abalones is similar to us. When I first tried abalone porridge in Jeju, I was a little taken aback. Despite the colour, which makes one think that some hard work had been gone into brewing the stock for this, it was relatively tasteless and I had to add salt for taste. The abalones were tiny, and appeared to be like mussels or some form of shell-fish instead.
I later learnt that the porridge was such a colour, mainly because of the rice was boiled with pig intestines. Gah – didn't seem like it was worth the effort. We paid 13,000 won (USD11.20/ SGD16) for the bowl, but did not feel the satisfaction.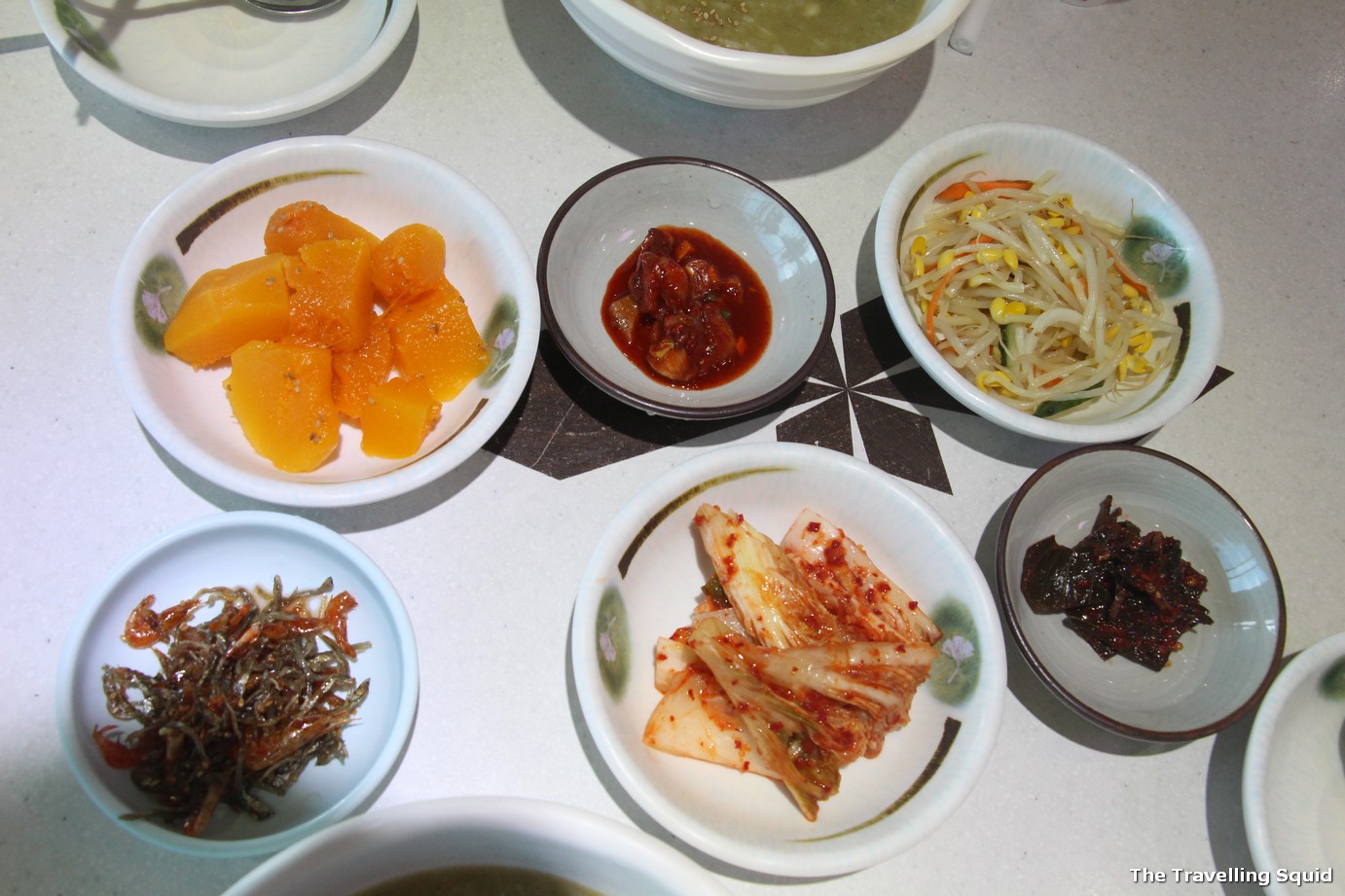 The guide brought us to a restaurant near the Seongsan Ilchulbong Peak. I don't know the name of this restaurant, but I suppose it doesn't matter because the food wasn't great and it's a tad expensive. The restaurant was very big, but empty. It could be the sort that caters to big Chinese tour groups.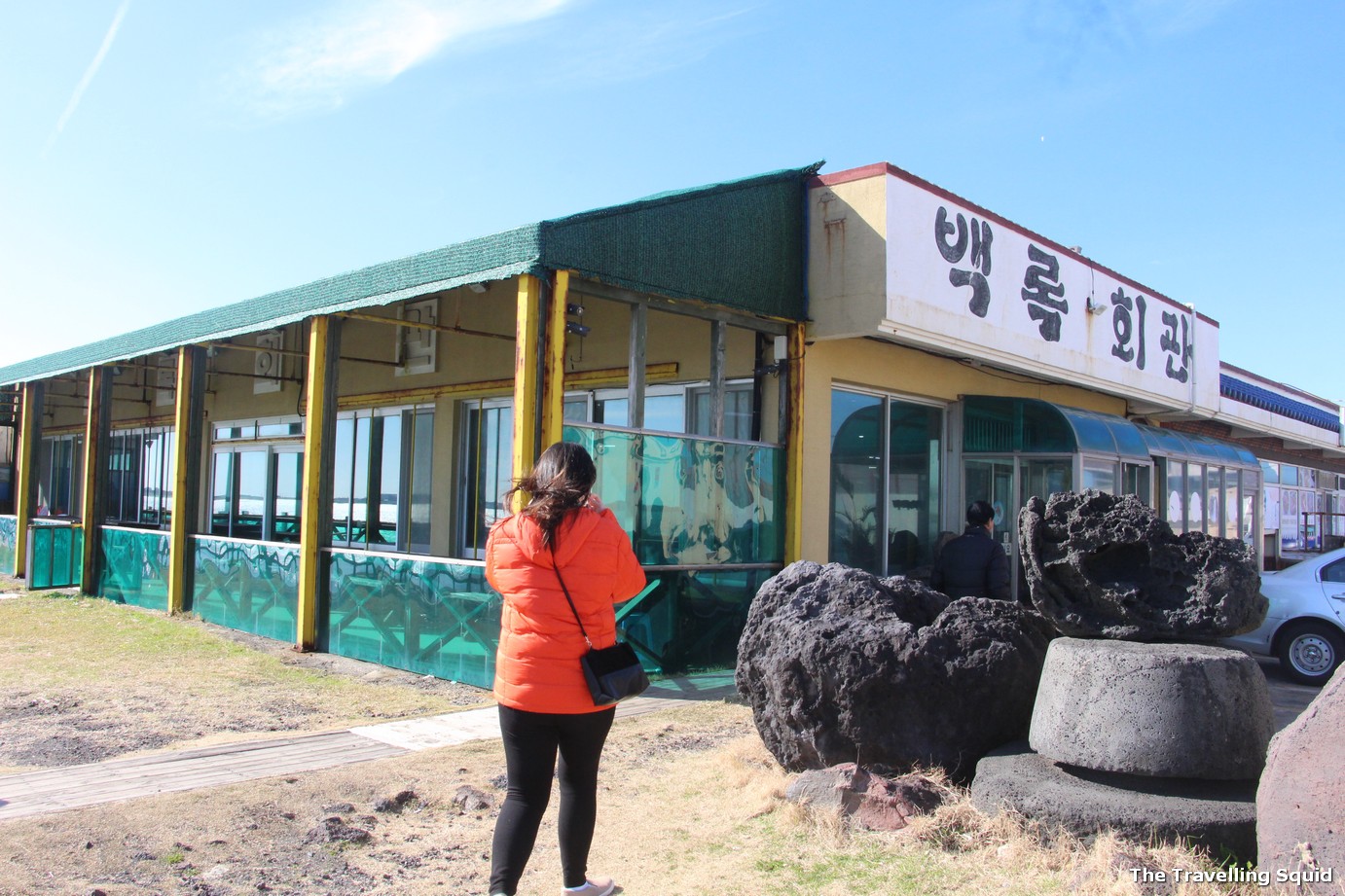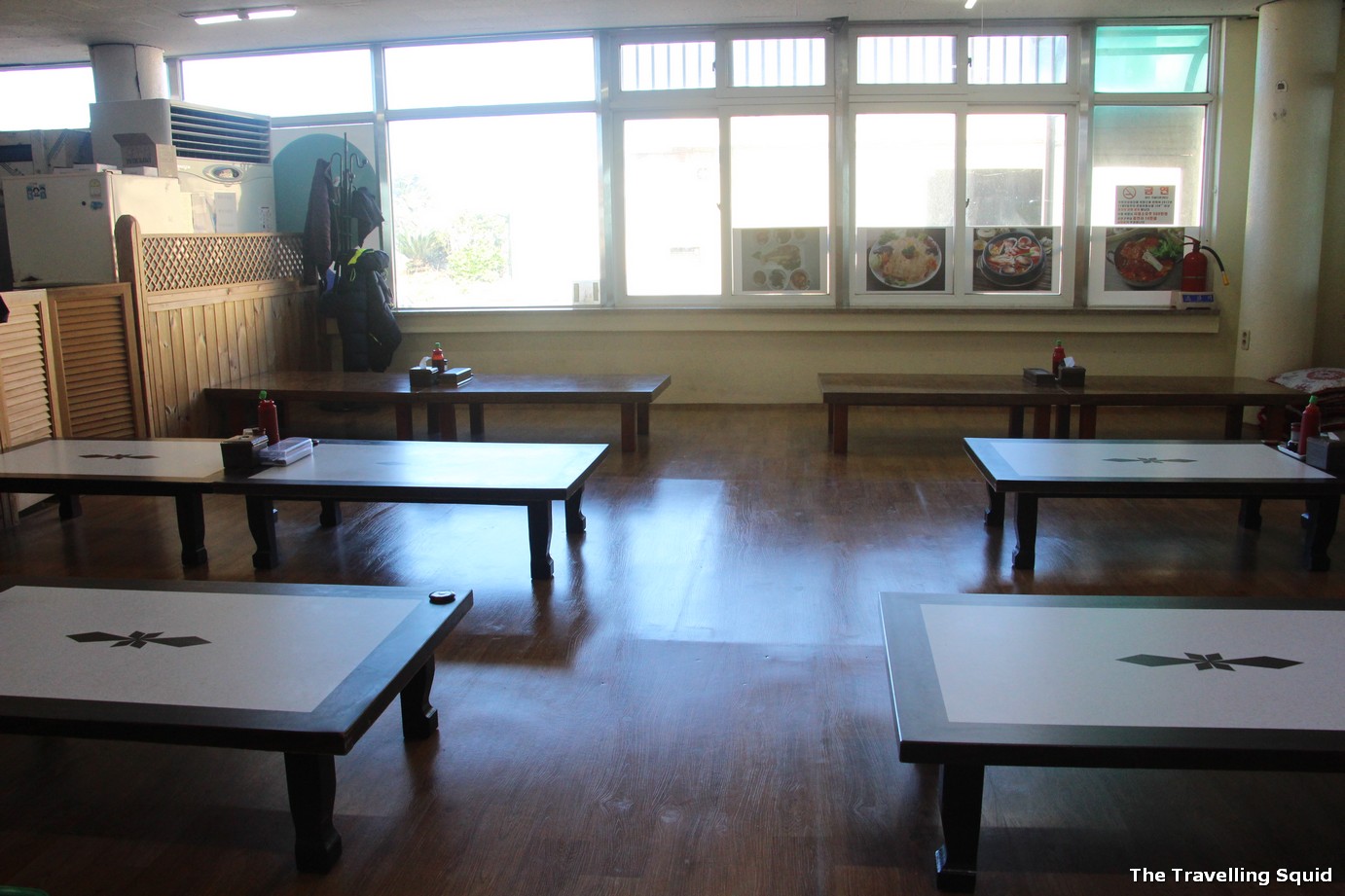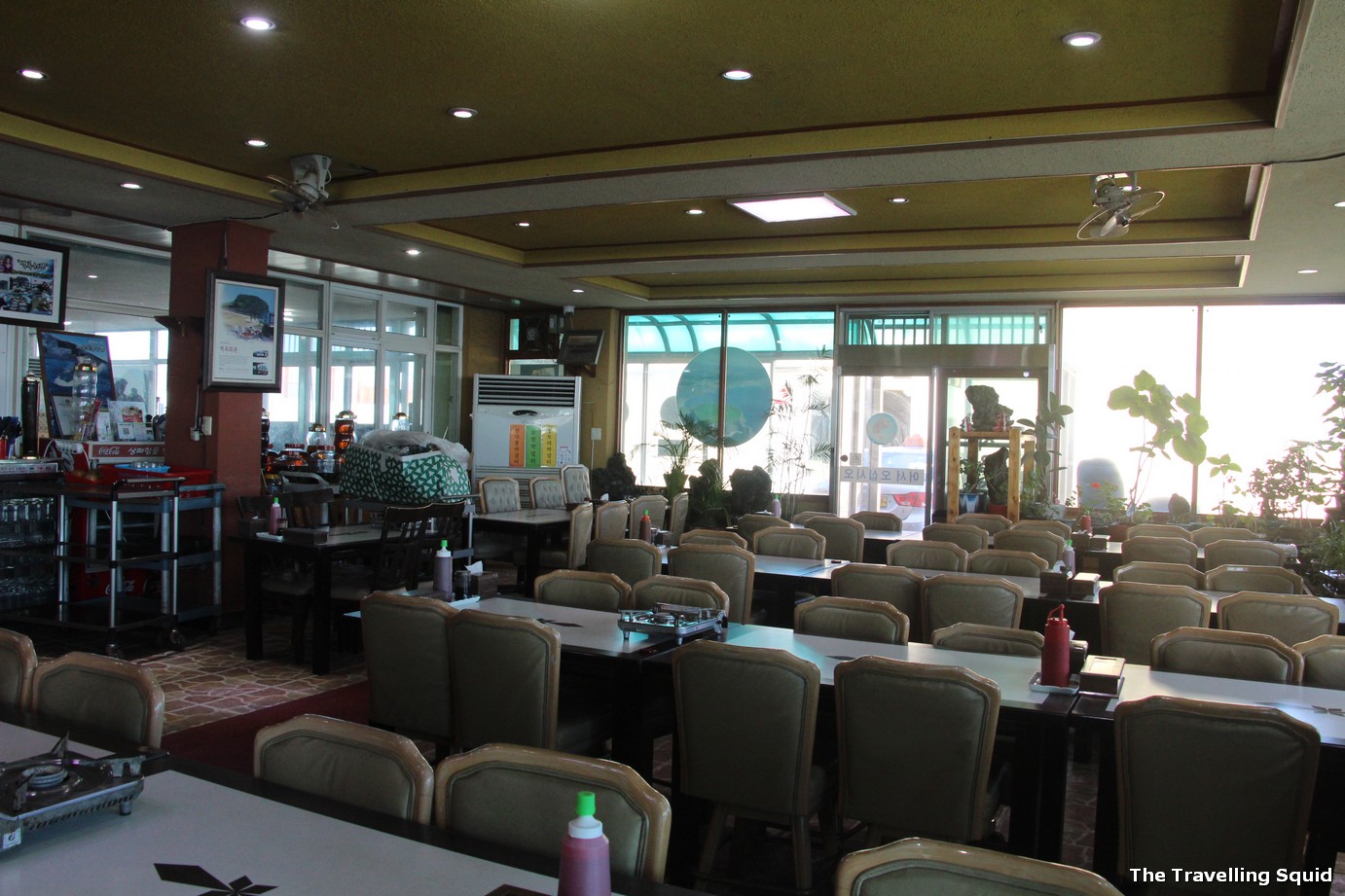 The Travelling Squid's Take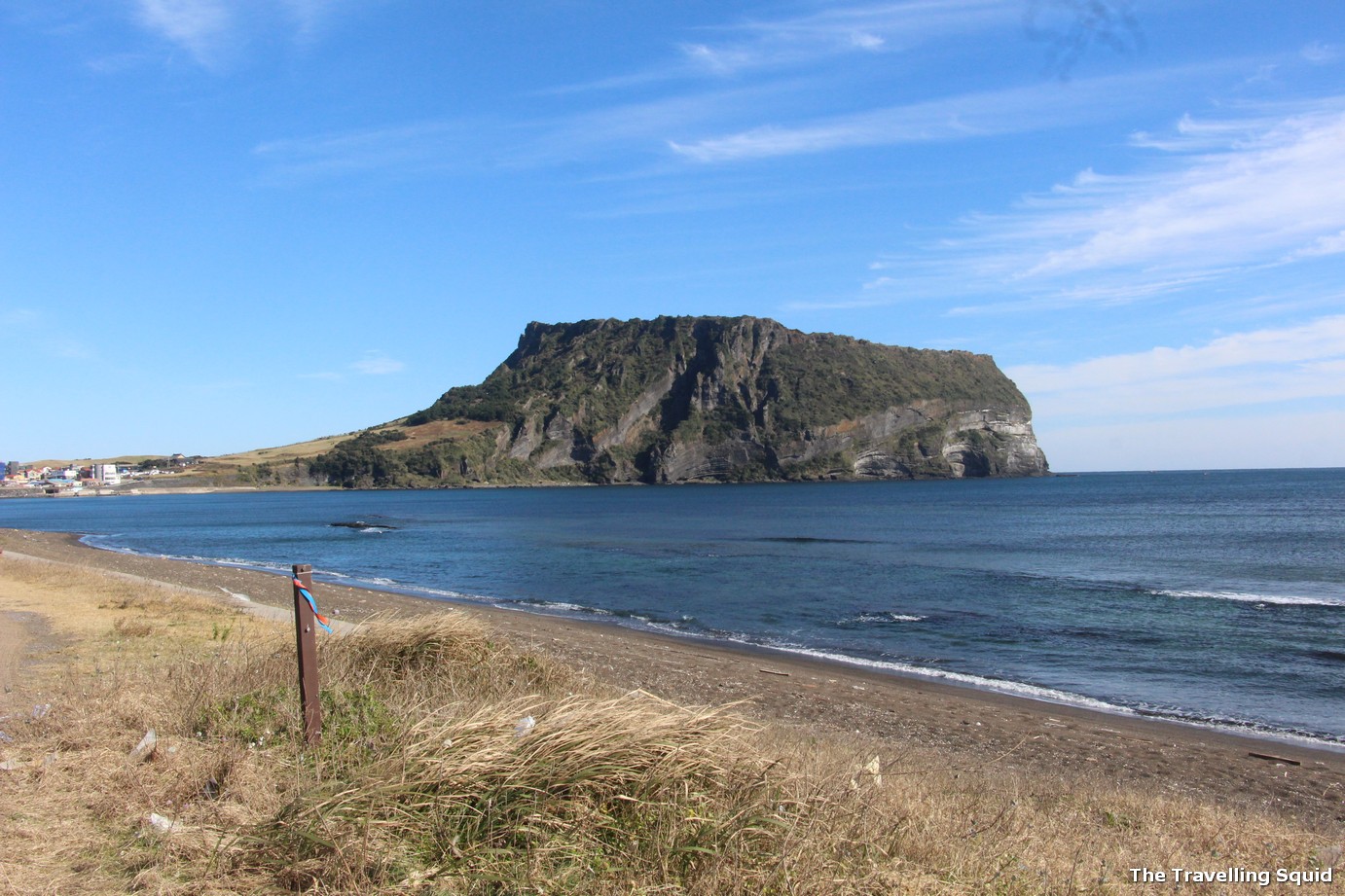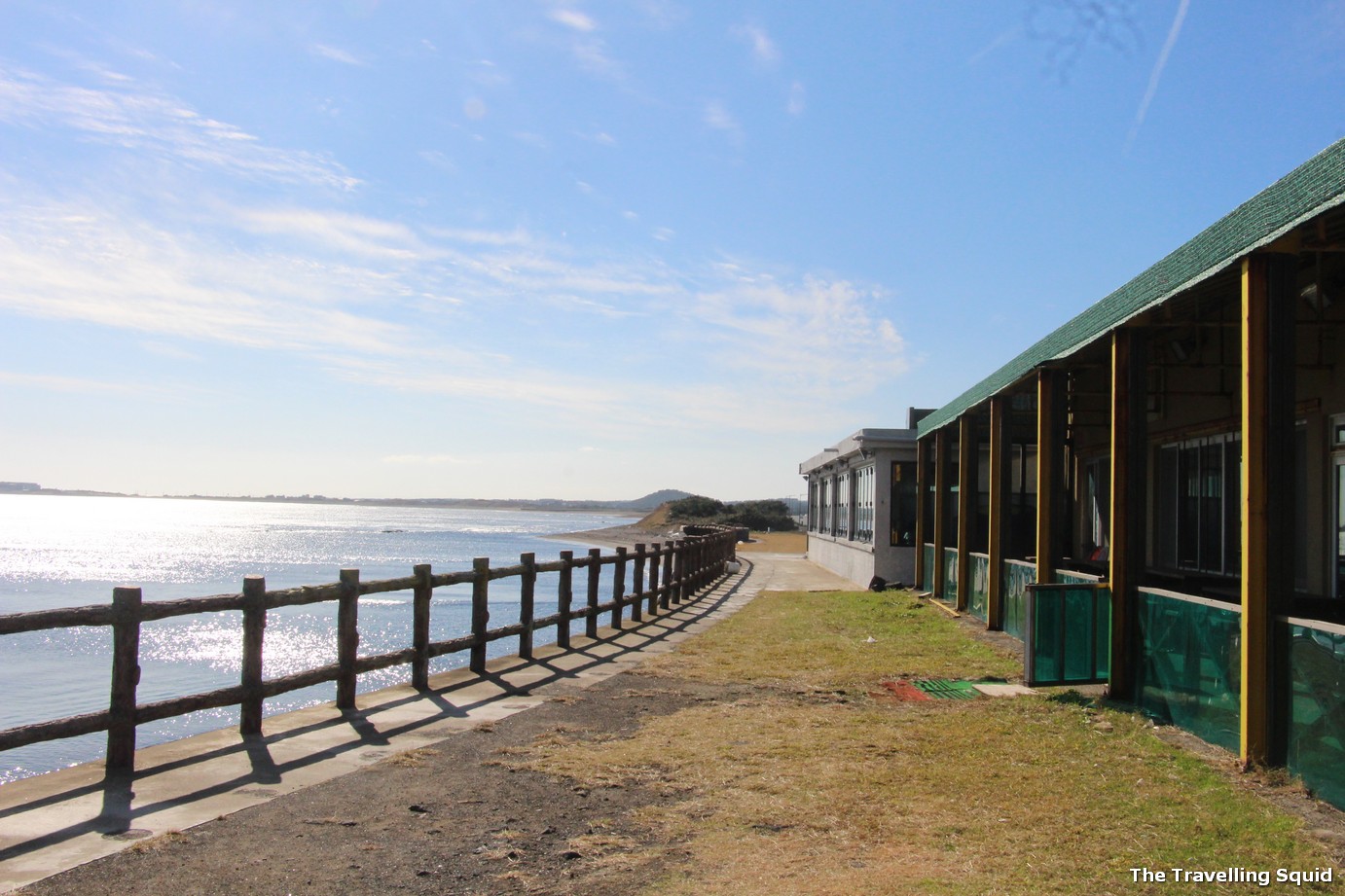 The view outside the restaurant is scenic though – you could take as many shots of the Seongsan Ilchulbong Peak as you like. That was perhaps, our only satisfaction. The food prices are relatively expensive. The abalone porridge was the cheapest that we could get on the menu. The sides were alright, but I didn't think it was worth the price.
Have you tried abalone porridge in Jeju? Please share your thoughts in the comment box below.