Must-visit: The Lotte supermarket in Myeongdong for kimchi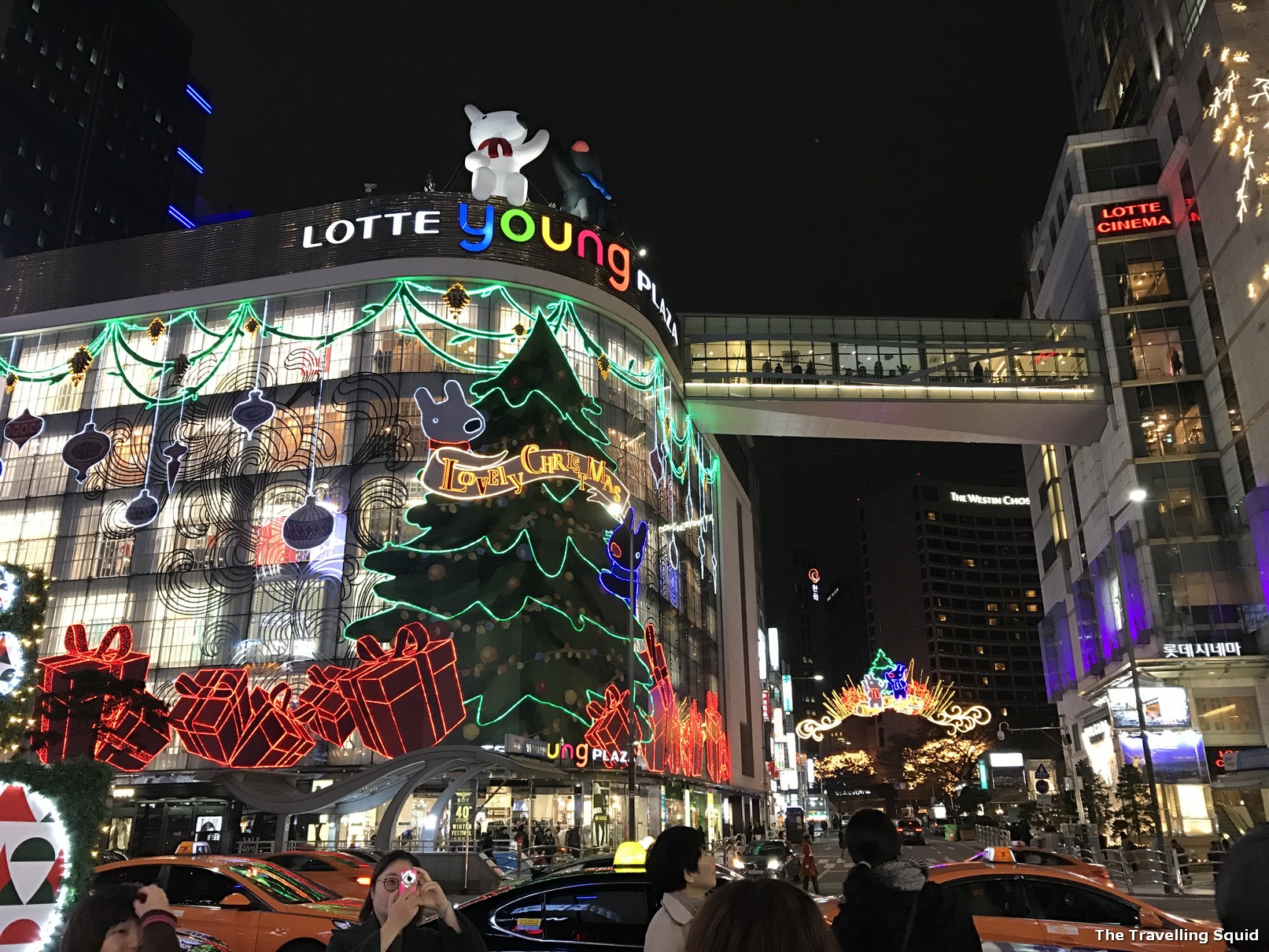 If you're thinking of buying souvenirs back home from Seoul, do visit the Lotte supermarket in Myeongdong for kimchi! The supermarket is located in the basement of the Lotte mall. (Don't be turned off by the big brands parading on the first floor). The Lotte Mall offers a variety of kimchi types – from the aged ones to the fresher ones, in various forms of packaging – packets, and in jars. I suppose the prices are higher than average, but worth it due to the convenience of its location in Myeongdong.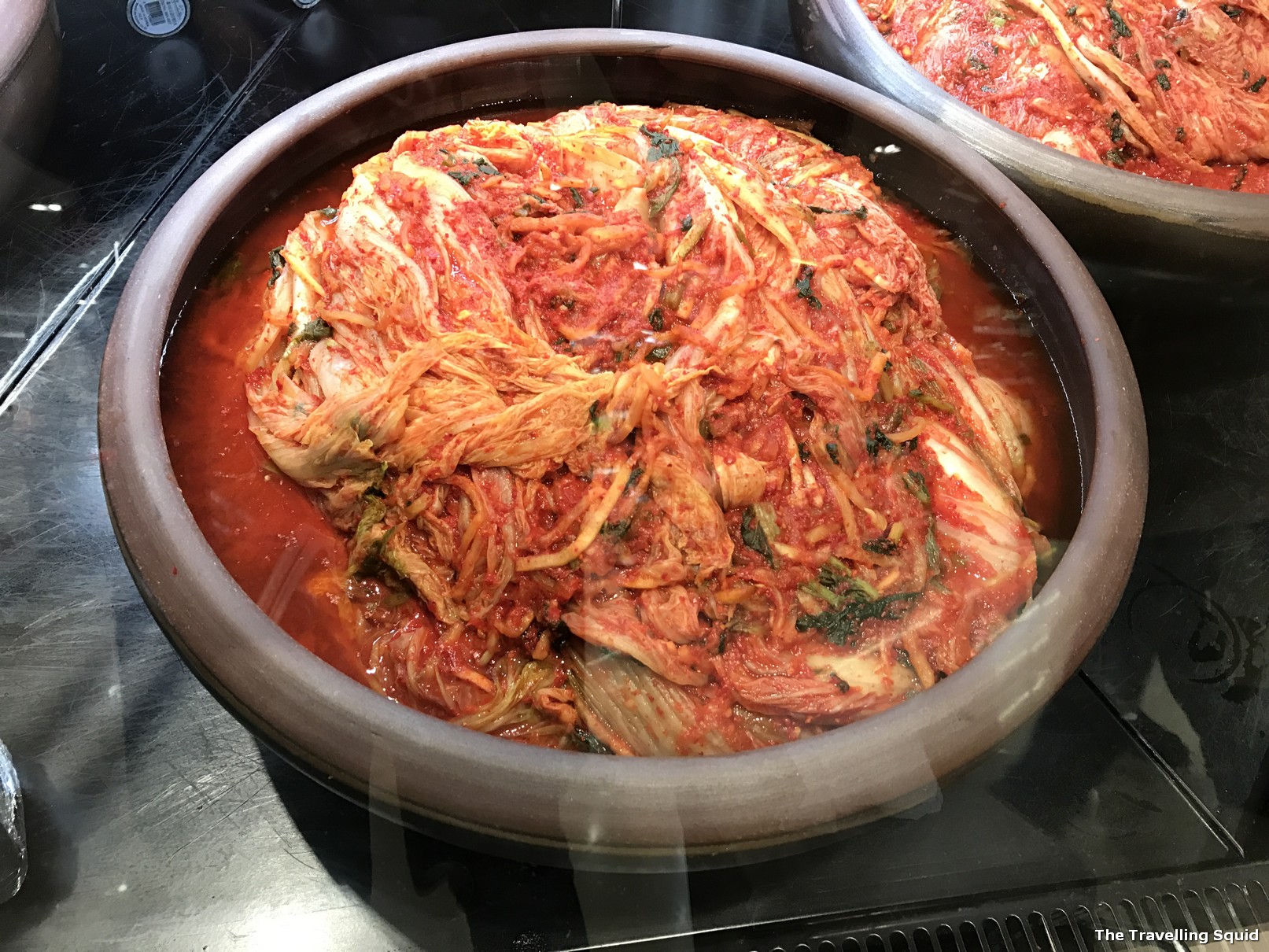 At the kimchi section, I chanced upon a promoter, who was a kind lady who could speak fluent Mandarin. She talked about how life was tough as she kindly packed the kimchi I had purchased in cling wrap for the flight back. I supposed standing for eight hours trying to convince customers to purchase kimchi is indeed a tough job.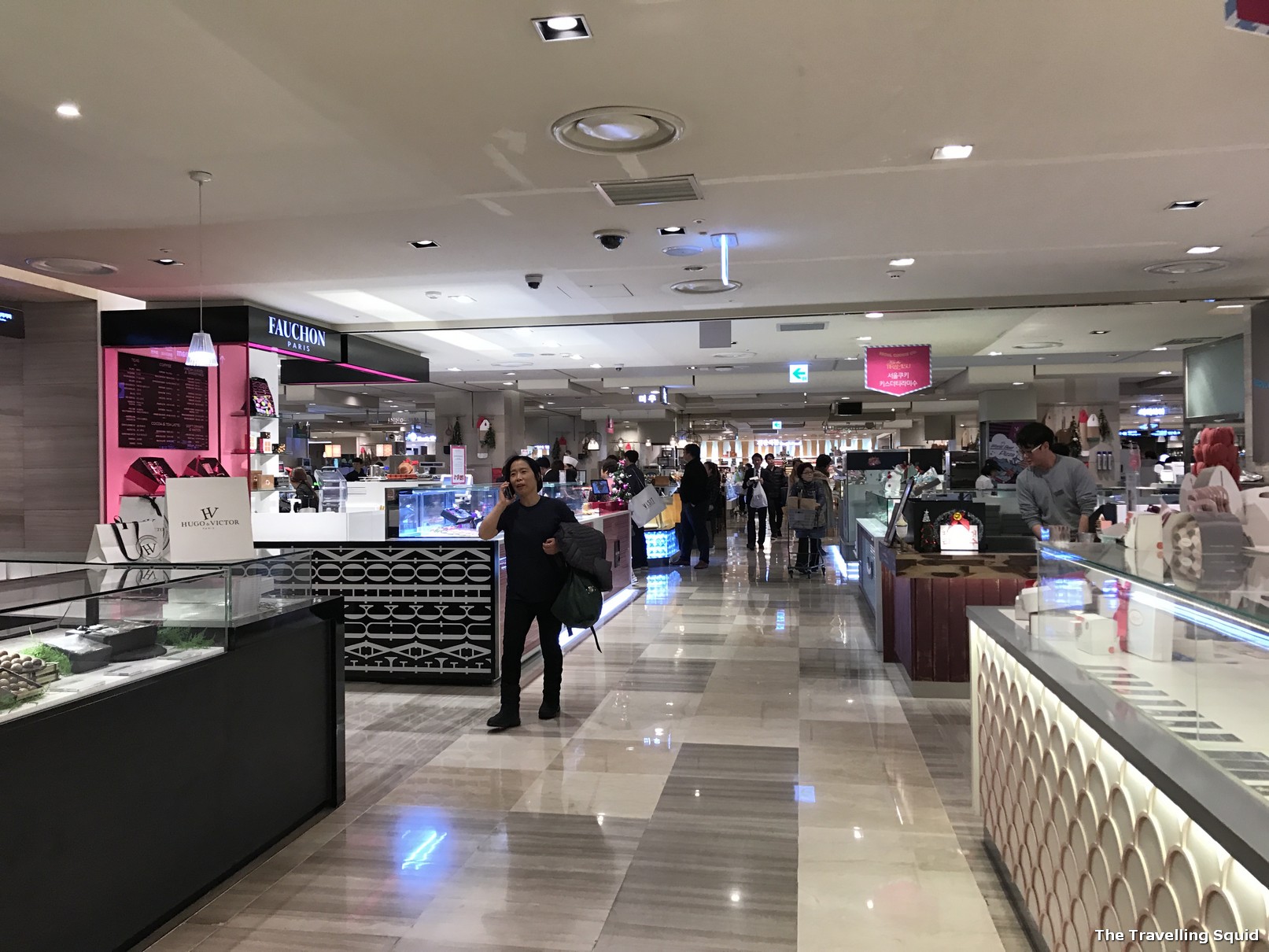 She had previously urged me to do the payment quickly as it was close to 8pm and the store was closing. I found that unbelievable – and I thought it was a trick for her to close a sale. (Supermarkets don't close that early! You can trick the Chinese tourists but not me! I thought). At 7.55pm, I found out that it was indeed true, when the announcement was made, urging customers to make their purchases at the cashier immediately. I guess the stores just close earlier during winter.
As I strived to pick up the right jar from friends and family, I could only marvel at the different varieties of kimchi, and preserved melon available. It was great to have someone explain these things to me when I was there. I thought the promoter would be overly pushy , especially to the Chinese tourists, but it was not the case.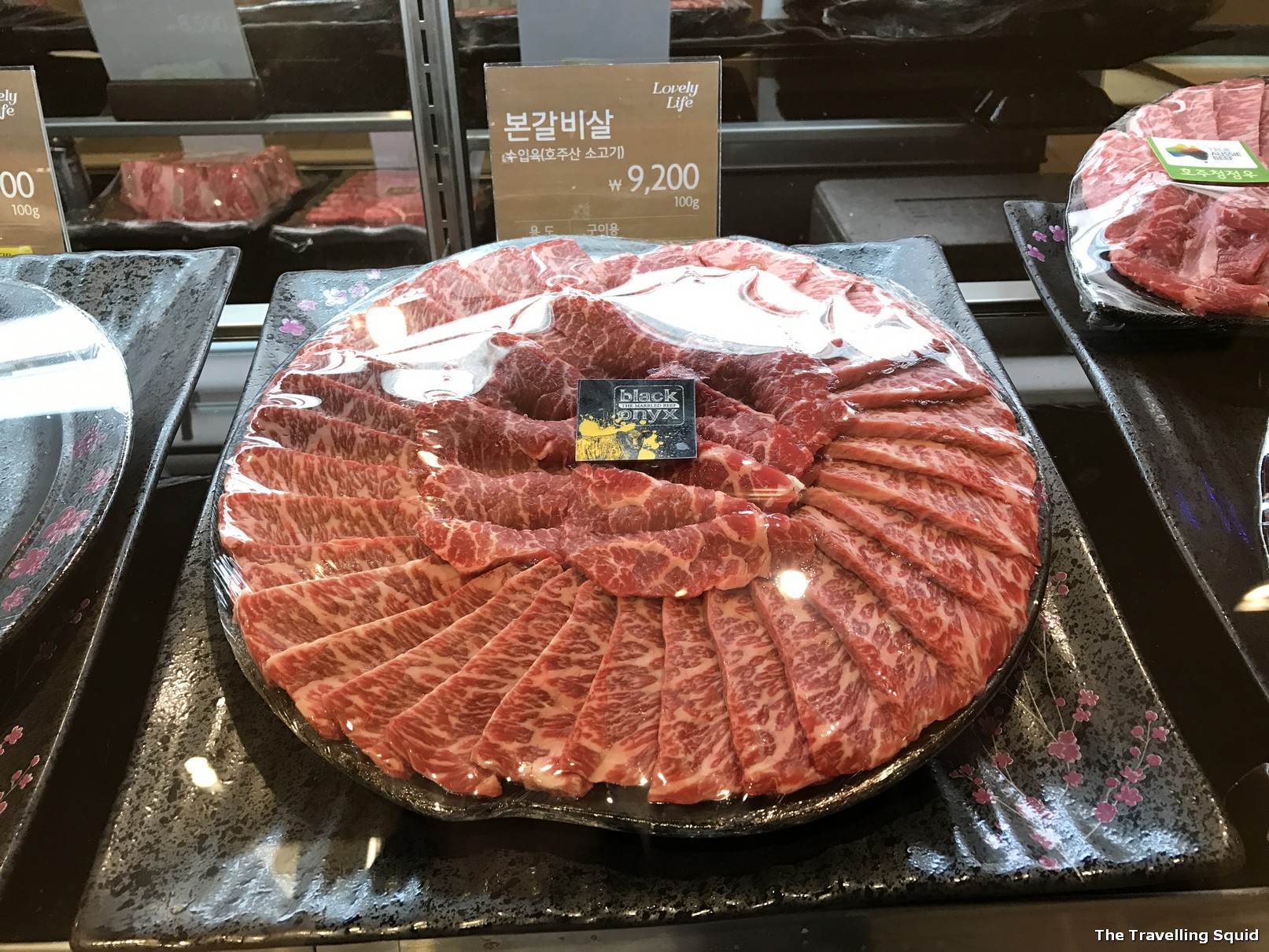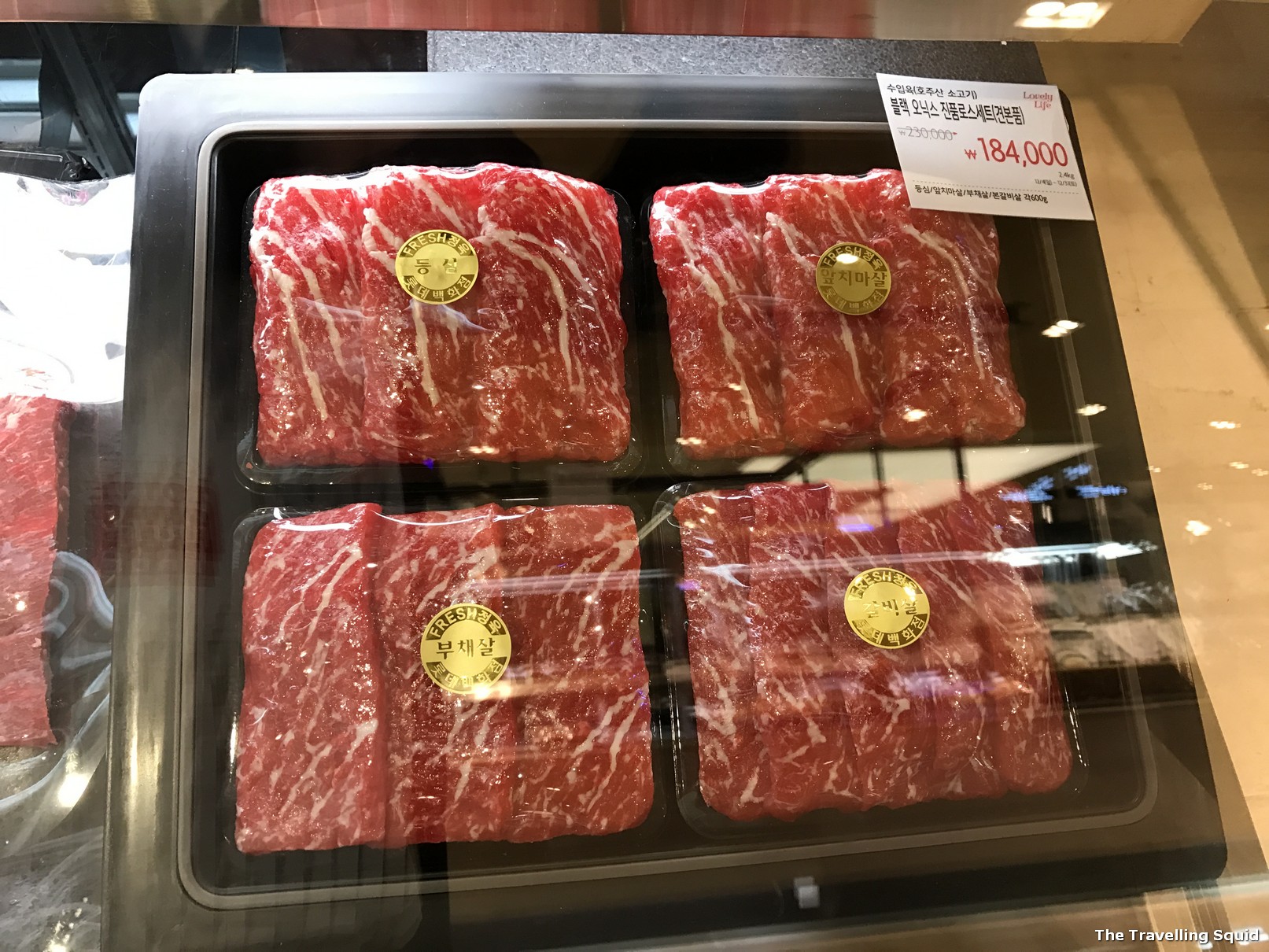 I scouted around the shopping mall and bought a tub of miso seafood paste back, which can be used for cooking soup. There were several other snacks like seaweed, and wasabi nuts, which I had bought previously at other snack stores in Myeongdong – those were cheaper than at the Lotte supermarket.
The Travelling Squid
To me, a visit to the food court at the Lotte mall was the best experience that I had in Myeongdong – there were just so many things to see – beautiful cuts of beef, pork, vegetables, spices, condiments and of course, kimchi. Great place for foodies, looking to recreate Korean cooking back at home. I also admired the beautiful marbled cuts of beef. They looked fresh, nicely textured, but also very expensive.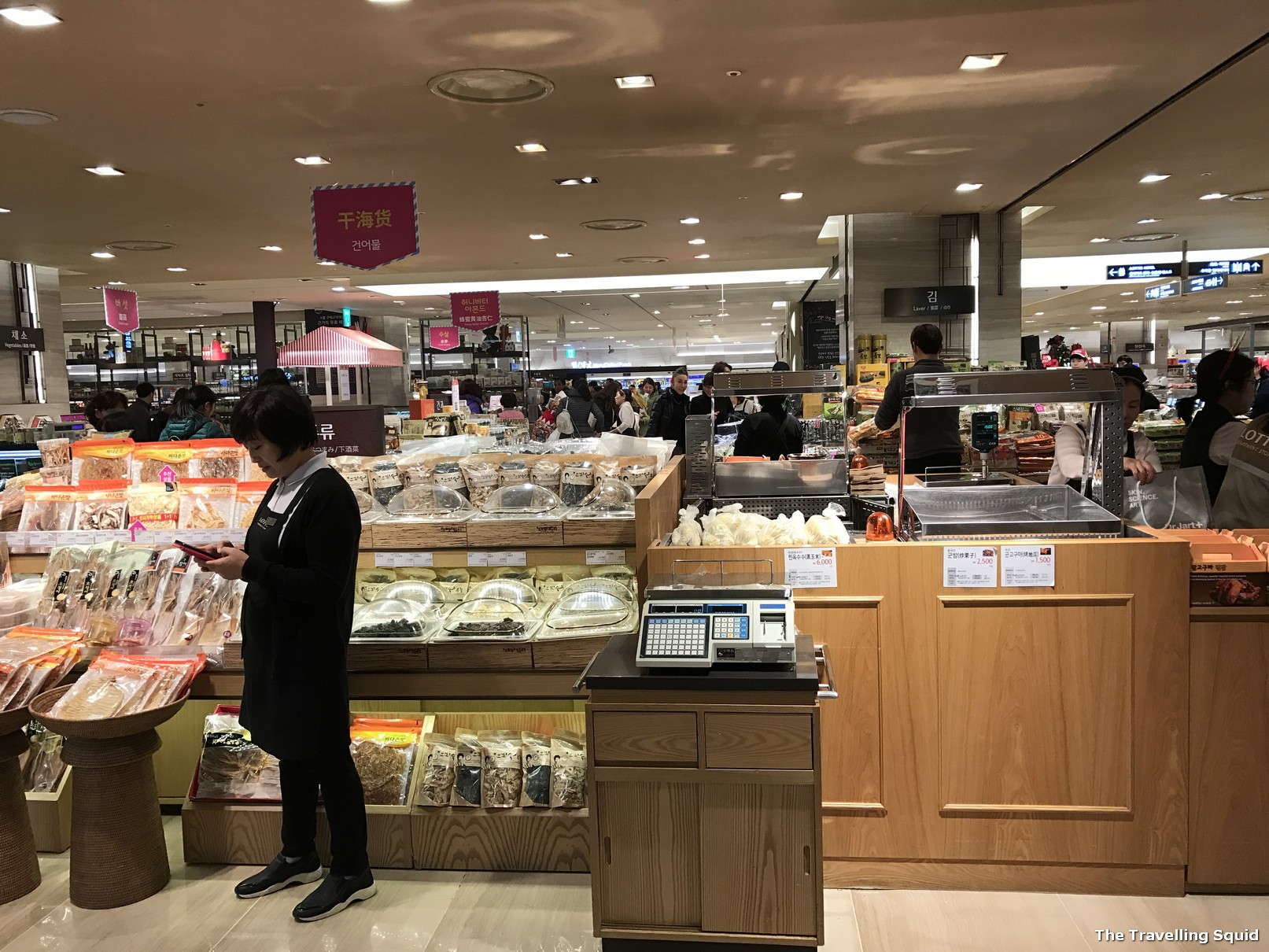 Before I leave you, if you're a fan of Descendants of the Sun, I realise the star Song Joong-ki has his own brand of facial products, like a 7-day mask. Interesting.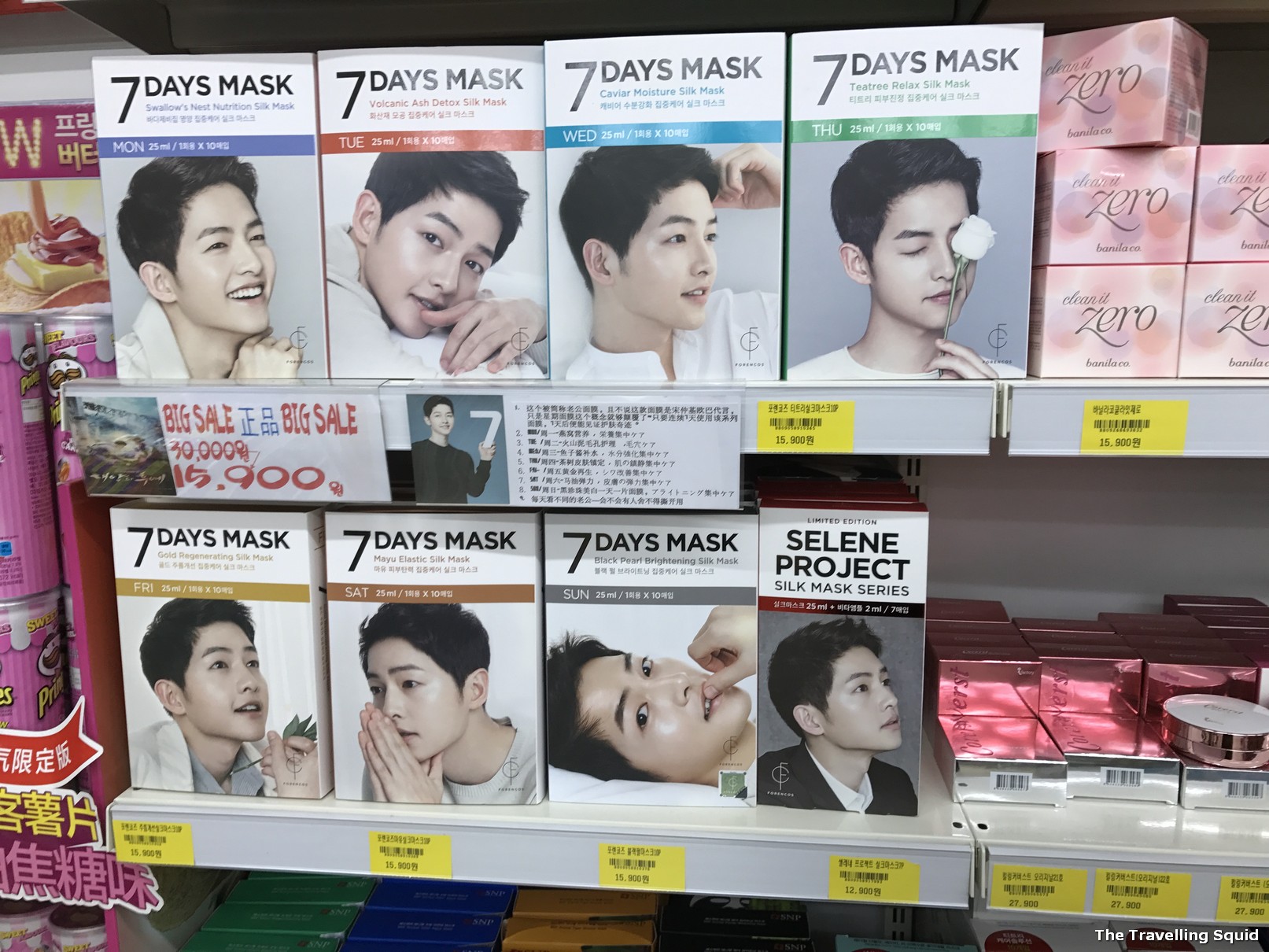 * * *
Must-visit: The Lotte supermarket in Myeongdong for kimchi
Address: 30, Eulji-ro, Jung-gu, Seoul, Basement 1
Opening hours: 10:30-20:00