Three reasons to go on a tour while visiting North Vietnam
I would like to think of myself as an independent traveller – someone who does the trip planning herself, and would rather rely on a guidebook than a guide to be introduced to interesting places. When I was younger, I had the impression that tours were about guides bringing you to emporiums, asking that you buy things which you don't really need. But I have to admit that there are pretty good reasons for going on a tour. Here are three reasons to go on a tour while visiting North Vietnam: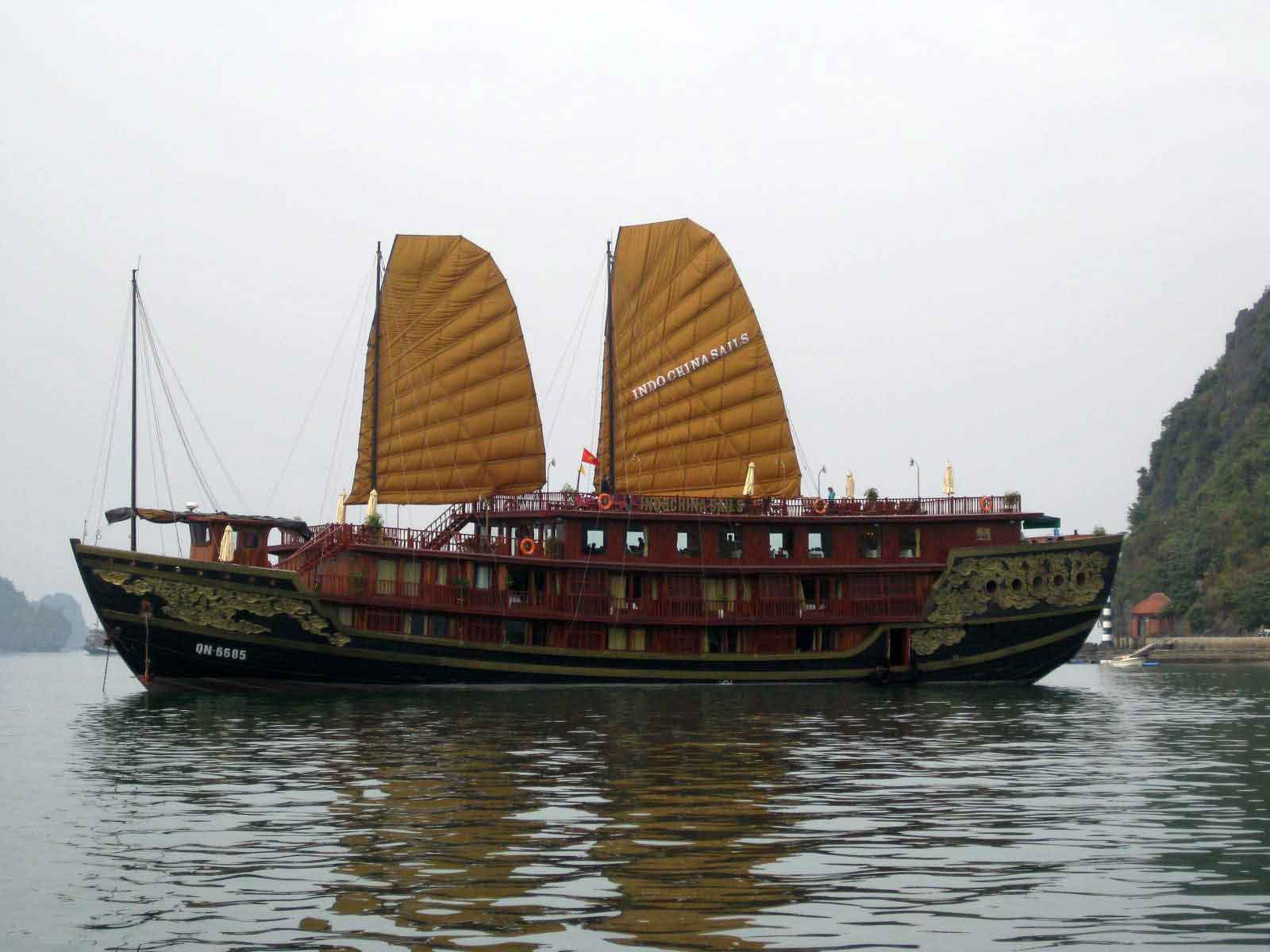 1. It is tough to get to Halong Bay by public transport
Halong Bay is one of the key attractions of North Vietnam, and I do encourage people to go on a 2D1N stay on a Chinese Junk. I must say that it is pretty romantic and affordable at the same time, to be by the side of a loved one, as the fog disperses and you watch the rocky peaks move steadily into sight. It can get quite cold at night, and the winds are strong. It feels like one is entering the set of the Romance of The Three Kingdoms, where the infamous army general Cao Cao is about to launch his troops into the battle.
But I digress. Essentially, when I was there some years ago, it was very difficult to find public transport to Halong Bay. I recalled that even Lonely Planet, the strongest advocate for independent travel included a small section in the Vietnam Guide, which said that taking a tour might be the best option of all, as it would cost more, and take longer to get there yourself.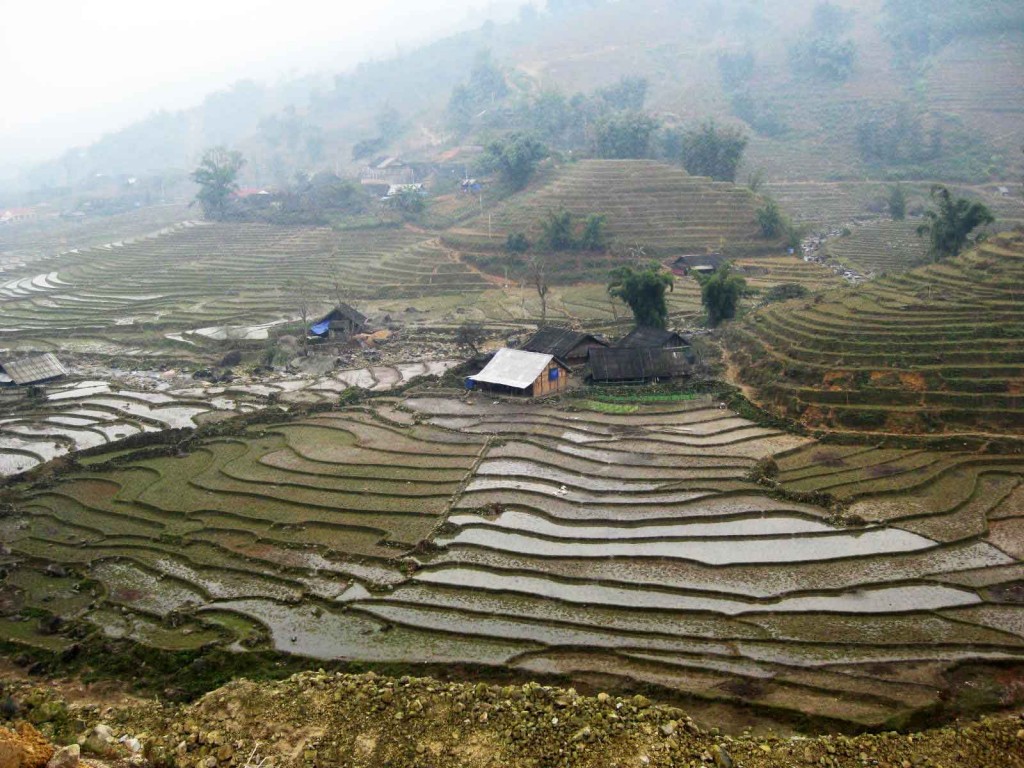 2. A tour is a must to trek to the Sapa minority villages
Sapa is one of my favourite places in North Vietnam. I wished I had visited the town during the summer or spring months, where the rice paddy fields were awash in green. I visited the village in early February and landscape was brown, and yet there was strange sense of peace and calm. I recalled trekking through the hills to visit a minority village, and having to buy boots as it was so muddy. In Sapa, we signed up for a group tour with our guesthouse, as it was really not possible for us to traverse the rice paddy fields on our own.
I found the tour useful in the sense that I would probably not have made it to the village if not for the guide. There were several minority ladies who would offer unsolicited guidance or help during the trek. In return, you may have to buy something they were selling at the end. I wasn't too in favour of that. There are other tours which allow you to live a minority villager's home for a night. I thought that would be an adventure, unfortunately, we did not have much time for that.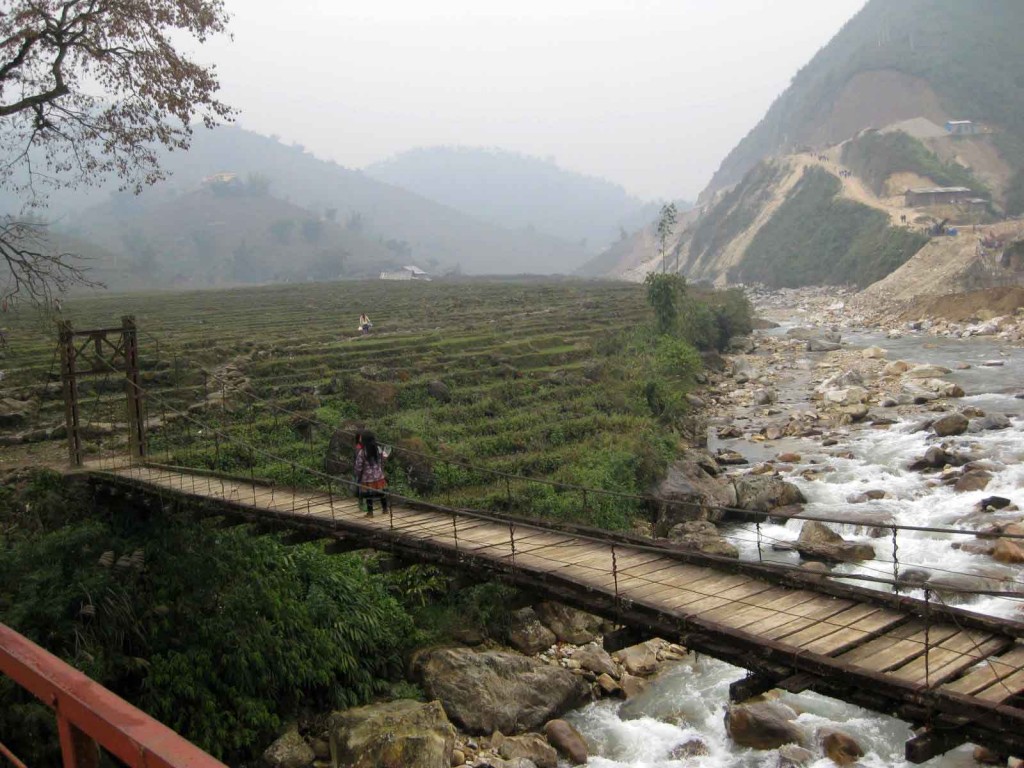 3. If you're pressed for time, an online tour agency comes in really handy
I must say that my friends and I were pretty laid-back for preparation of our last trip. We had booked no accommodation in Sapa, Halong Bay, and did not book any train tickets in advance while in Singapore. In Hanoi, we signed up for a Halong Bay 2D1N tour package, (so the accommodation was settled) and later on tried to book a train ticket at the Hanoi ticket office itself. I must say the staff were really eager to help, just that there was a language barrier, and it was hard to convey to the train staff that we wanted to Sapa, and for them to advise us on the nearest train station – it was Lao Cai. We were very lucky to get seats for the departing train that very night. That said, when we got to Sapa, we checked in with a few guesthouses, and had limited options for accommodation. That taught me never to visit a place without booking a decent accommodation first.
Now that I am working, each trip has to be carefully planned, such that every day is utilised well as leave from work is very precious. Planning for the trip becomes slightly stressful, especially if I would like to visit several other cities such as Hue and Danang, and I don't have time to research on them.
The Travelling Squid's Take
I've been on some Vietnam tours during my trip to North Vietnam, and I found them to be of good value, (not pushy) and most importantly, the guides were friendly, courteous and provided us with great convenience. A Vietnam visa is not required for ASEAN travellers, but should you require a visa, there are online travel sites which can guide you through this.
As the years have passed, I have grown to realise that tours are not necessarily a bad thing. Sometimes, you get to learn a little bit more of the place, through an English-speaking guide. After all, travelling is not just about getting to the destination and taking pictures. It is also about learning about the history and culture of a place, and to me, understanding how locals live.