Accommodation in Sapa – Book before you go
My advice to anyone heading to Sapa is to book your accommodation before you go. According to this very helpful WikiTravel page, not many guesthouses have good heating facilities, therefore in the winter months, good accommodation always gets booked up way in advance.
And our experience with a guesthouse in Sapa is indeed so. We had not booked in advance, and arrived in Sapa at a 10 deg celsius winter's morning. After doing a recce of the hostels around us, we settled for what seems to be the best.
A room with three big beds, one heating element and a bathroom with "hot" water. It seems fine in the day, but we were most unpleasantly surprised when we returned from our walk during the evening, when temperatures had fallen to 5 deg celsius.
Here were the two of our biggest gripes: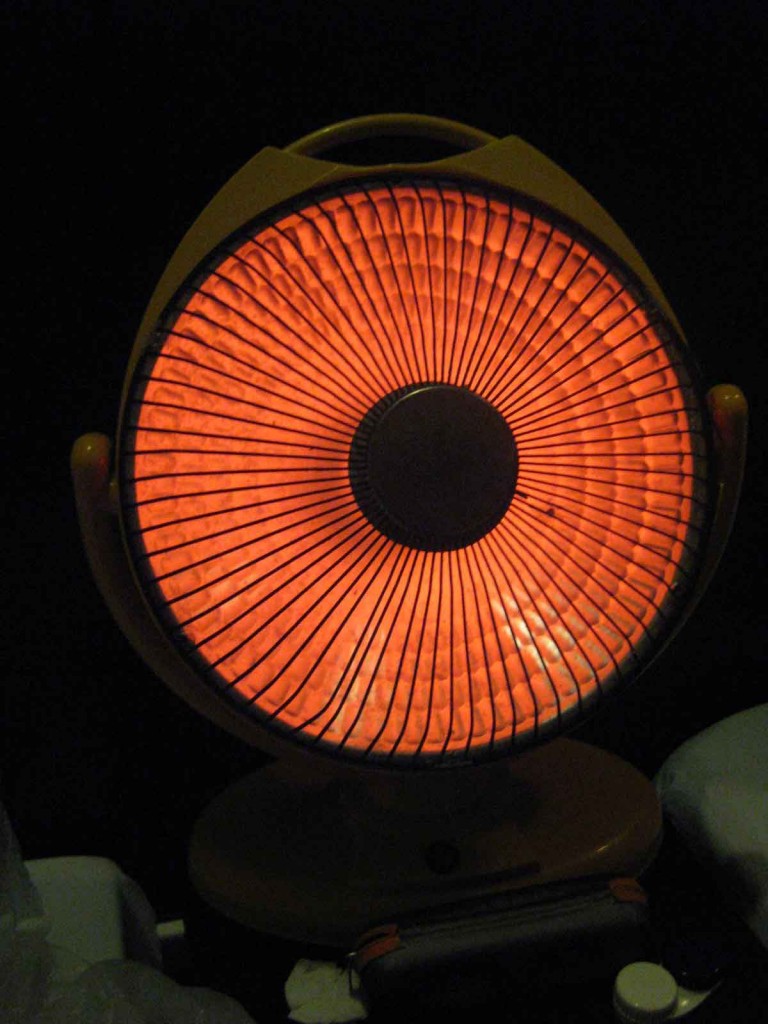 1) Heater
Having only one heater to heat up the entire room was obviously not going to work, especially since the room was made of wooden walls, and there were air gaps in between the doors and windows. We requested for an additional heater and was told by the guesthouse owner that the additional heater would cost an extra USD8. Friend S was furious and refused to pay. In principle, the room should already come with heaters sufficient to heat up the room. I couldn't agree more. We refused to budge.  The guesthouse owner then told us we could have some "complimentary" quilts. In the end we had two additional thicker ones to survive past the night.
We did eventually survive, it's just that I was sleeping close to the heater, and after sometime it felt like a sauna with the three thick blankets on me. It's one of those nights you won't forget.
2) Running water
This didn't affect me that much, but Friend S, who was the most courageous to venture and use the toilet to bathe. Running hot water did stream out, but at one point of time it ran out, and the water which came spewing out was unbearably cold. Friend W and I could only heave a sign as we heard some swear words emitting from the bathroom.
My personal experience is that the hot water could get really hot sometimes and you have to keep fumbling with the temperature knob. Oh wells.
If the temperatures were warmer, I have no doubt that it would have been a better stay. Therefore if you're coming during the winter months from November to February, I'd say do some research and book an accommodation which has good reviews. Don't wait until you get there, because the cold sort of eats away all your strength, and you'll end up settling for a random guesthouse that might not have the heating facilities you require.
Have fun and stay warm!